January coloring pages are a fun way for children of all ages to develop creativity, focus, motor skills, and color recognition.
With new year's eve right around the corner, it would be a shame not to jump-start your year with these gorgeous winter-themed coloring pages from the comfort of your warm home.
10 Brand New January Coloring Pages – Free to Print and Color
What do we know about January? It's widely known that January was named after the Roman god Janus, known as the protector of the gates and doorways who symbolise beginnings and endings.
Janus is portrayed with two faces, one looking into the past, the other with the ability to see into the future.
What a fitting symbol for the last month of the year. Hope you'd love to bring this snowman to life with these classy January coloring pages!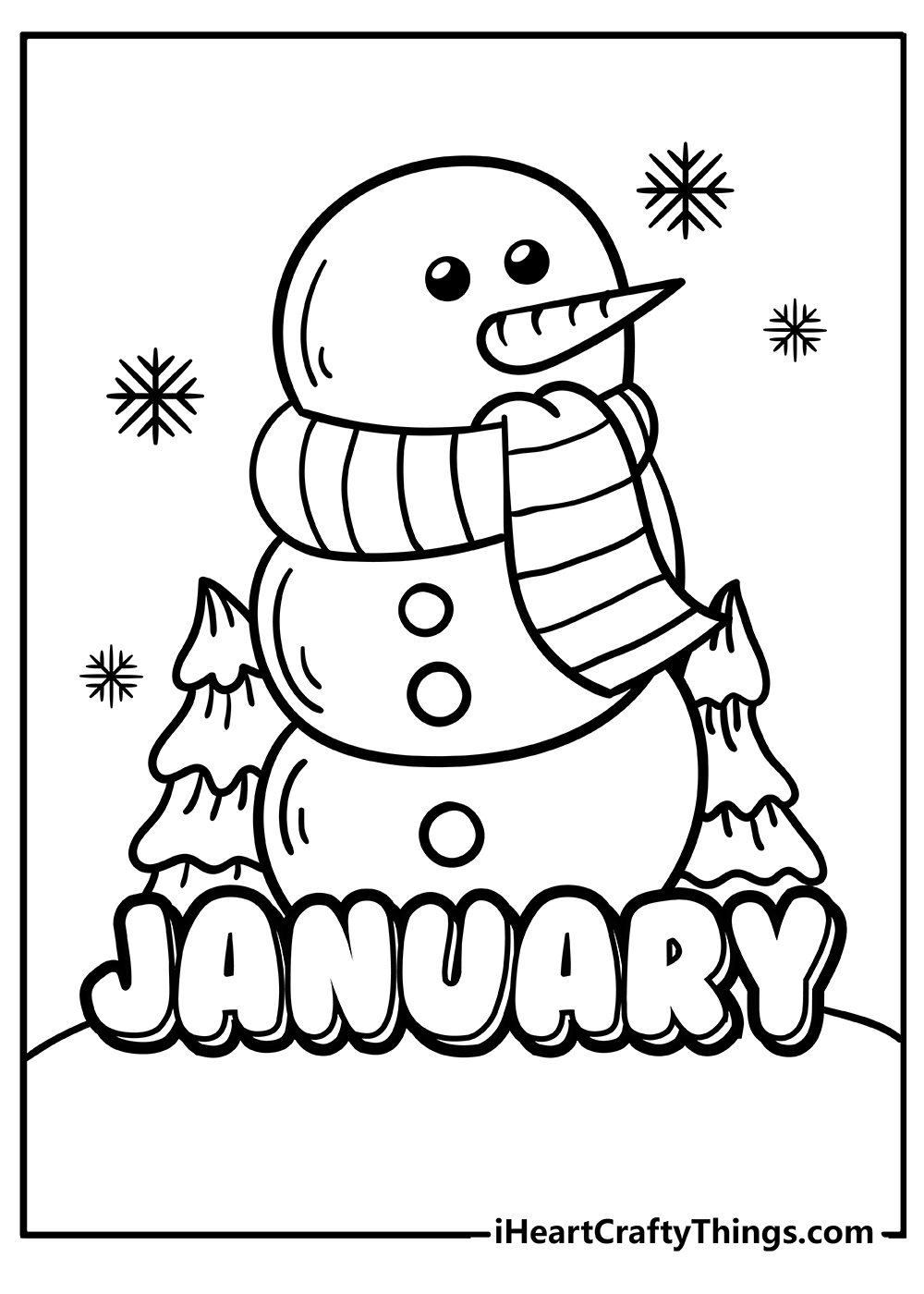 The second January coloring sheet features a boy skating on ice.
He's well dressed for the January weather with a knitted cap, a serious scarf, mittens, and glasses because sometimes the light reflected by the snowy surroundings and extreme wind can hurt our eyes. So, better safe than sorry.
Let your creative juice flow with these lovely printable sheets on the most important day of the year.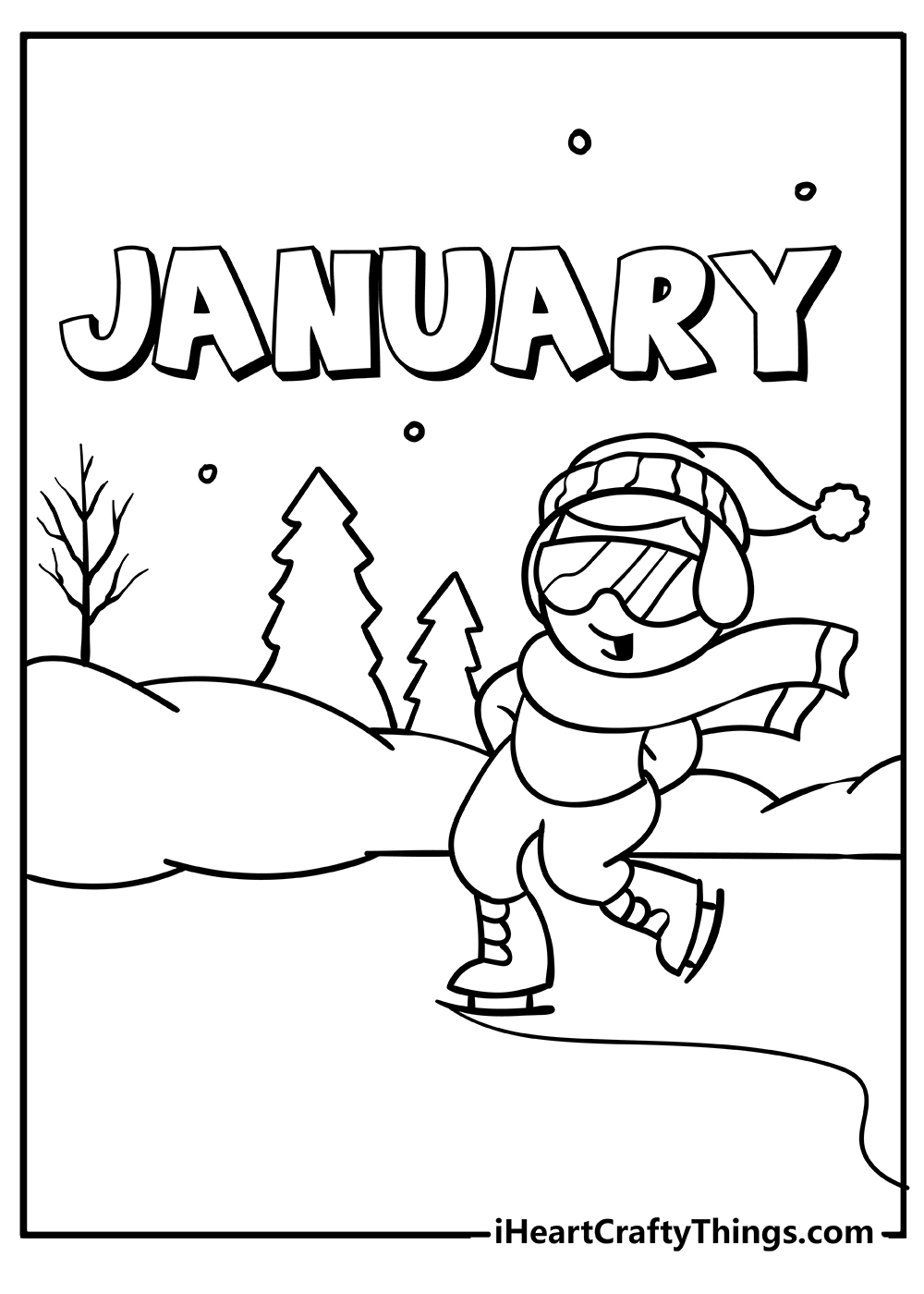 January is here to open the box of the year. Every beginning prompts us to thoughtfully consider past events that have hoarded to this present moment.
Each of these moments stacks up only to meet our present day, and these moments unfold into our future.
With all his hindsight and foresight, the roman god Janus opens doors of both reflections of our past and contemplation of our future.
Ponder on that while relishing these gorgeous January coloring pages.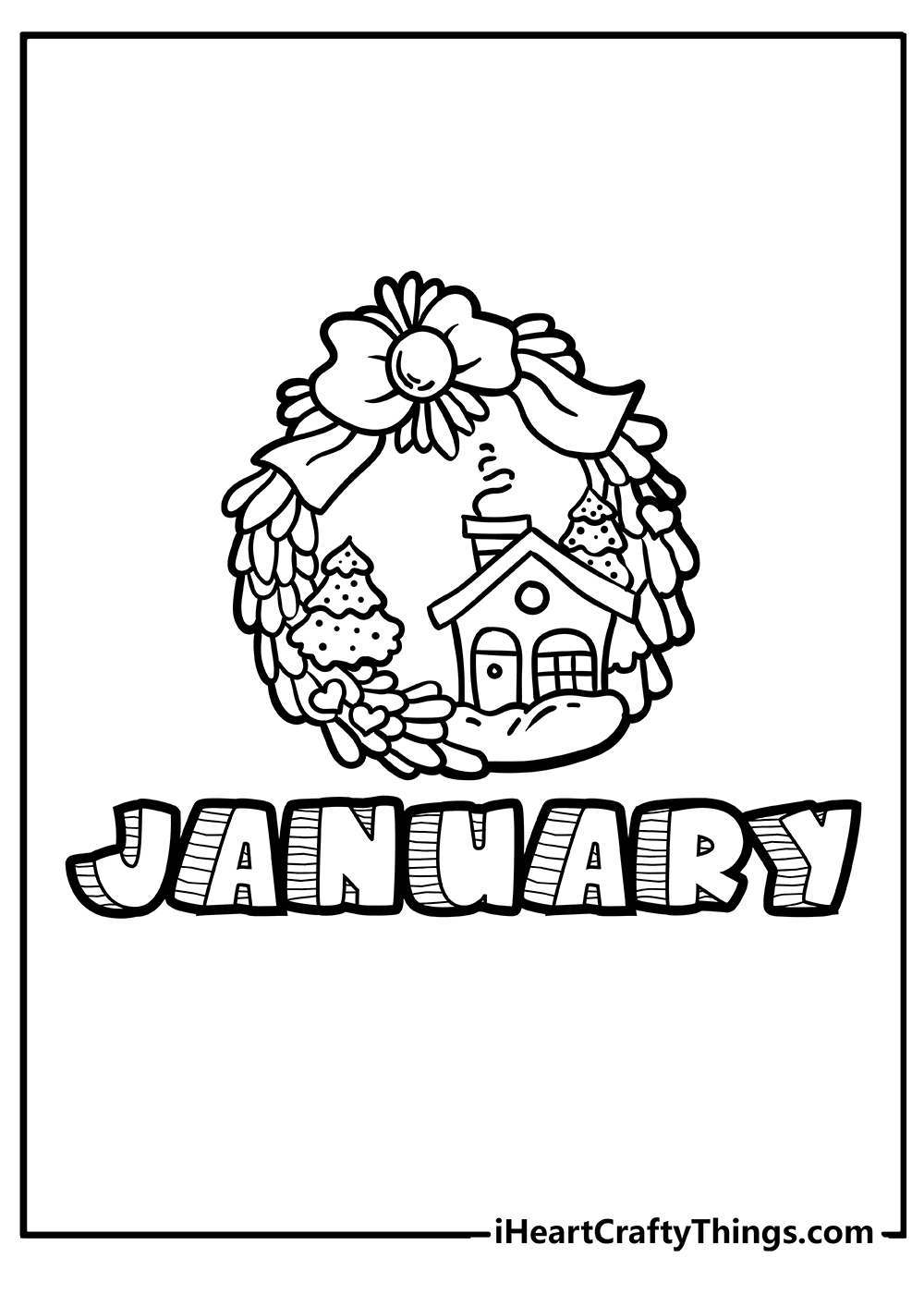 The fourth January coloring sheet features a snowman who's just received a Christmas candy cane and seems pretty happy about that.
You know … making a snowman is the best way to play in winter, but it still doesn't compare with coloring one in front of your chimney while sipping from hot cocoa.
Master your coloring skills with these January sheets from the solace of your home.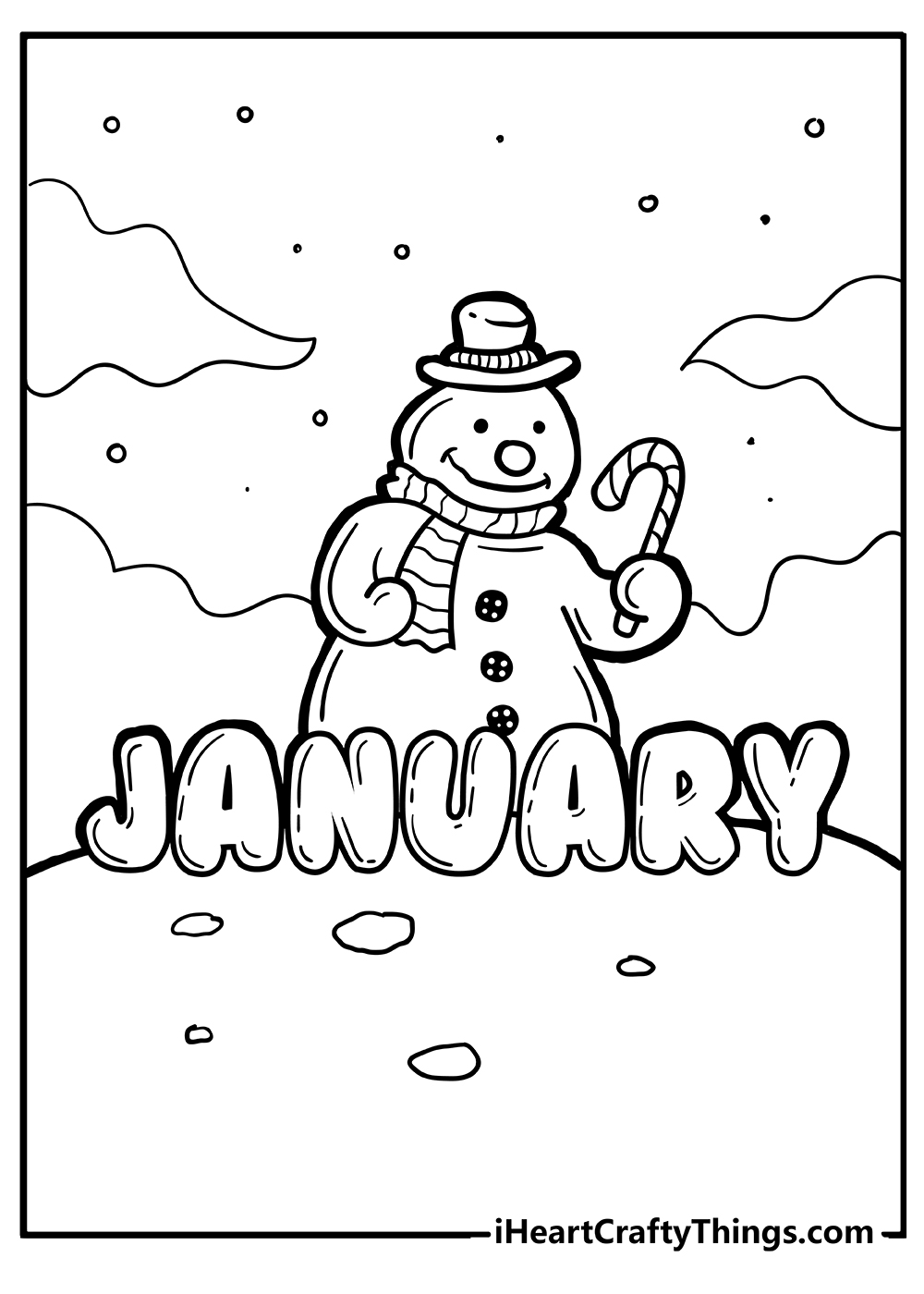 Did you know the early Native Americans kept track of time by observing the seasons and lunar months?
They did not use the Julian or the Gregorian but tracked the passing time by observing and counting seasons.
They counted four seasons to a year, others counted five, while others defined a year as 12 Moons.
Tribes that followed the lunar calendar added an extra Moon every few years to keep it in sync with the seasons. Isn't that cool?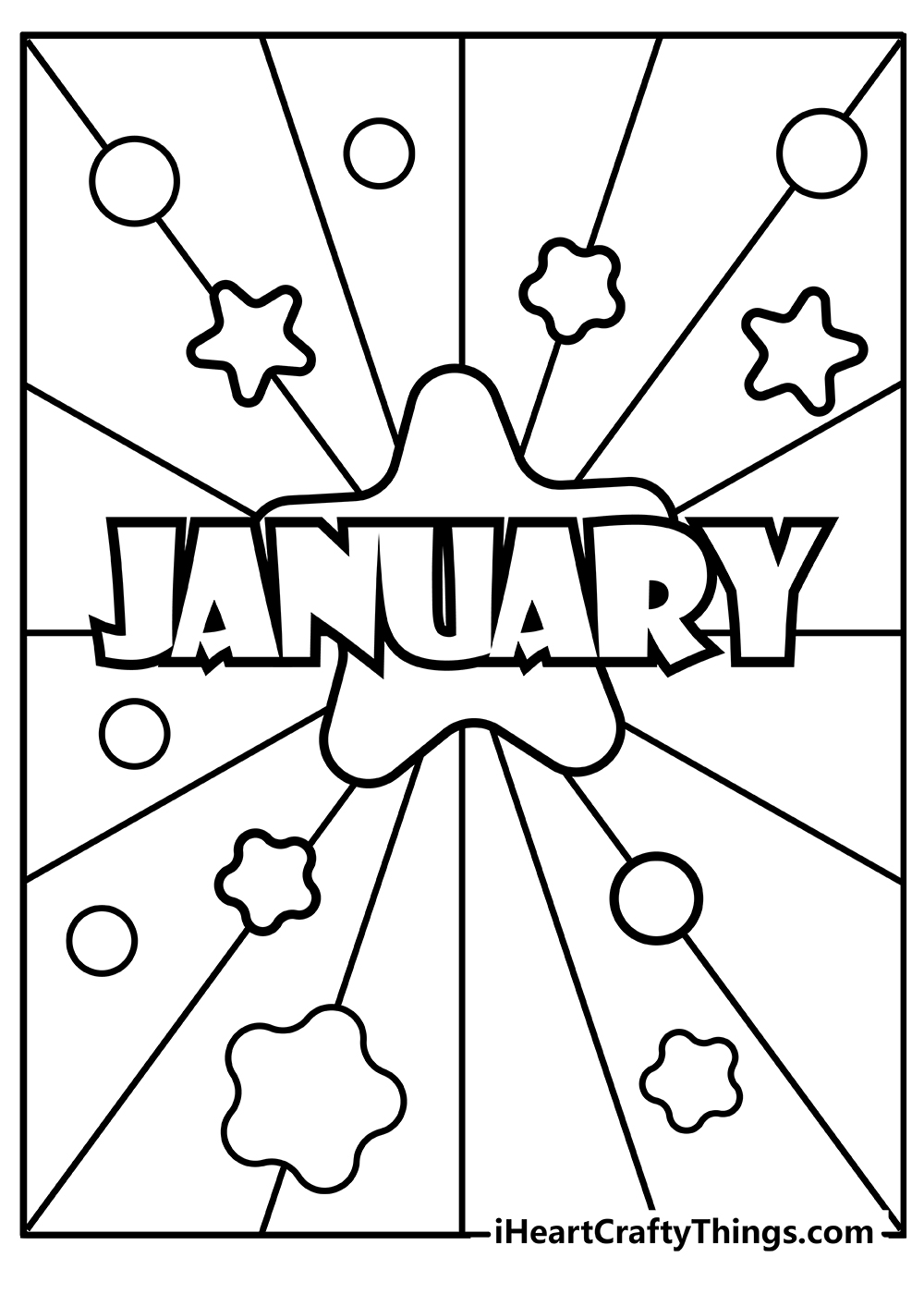 Cultures around the world have celebrated the start of each new year for at least four millennia.
Today, most New Year's Eve festivities begin on December 31, the last day of the Gregorian calendar, and continue into the early hours of January 1.
On December 31, we attend parties, eat special New Year's goodies, make plans for the new year, and watch fireworks sparking before our sight. How do you celebrate this New Year's Eve?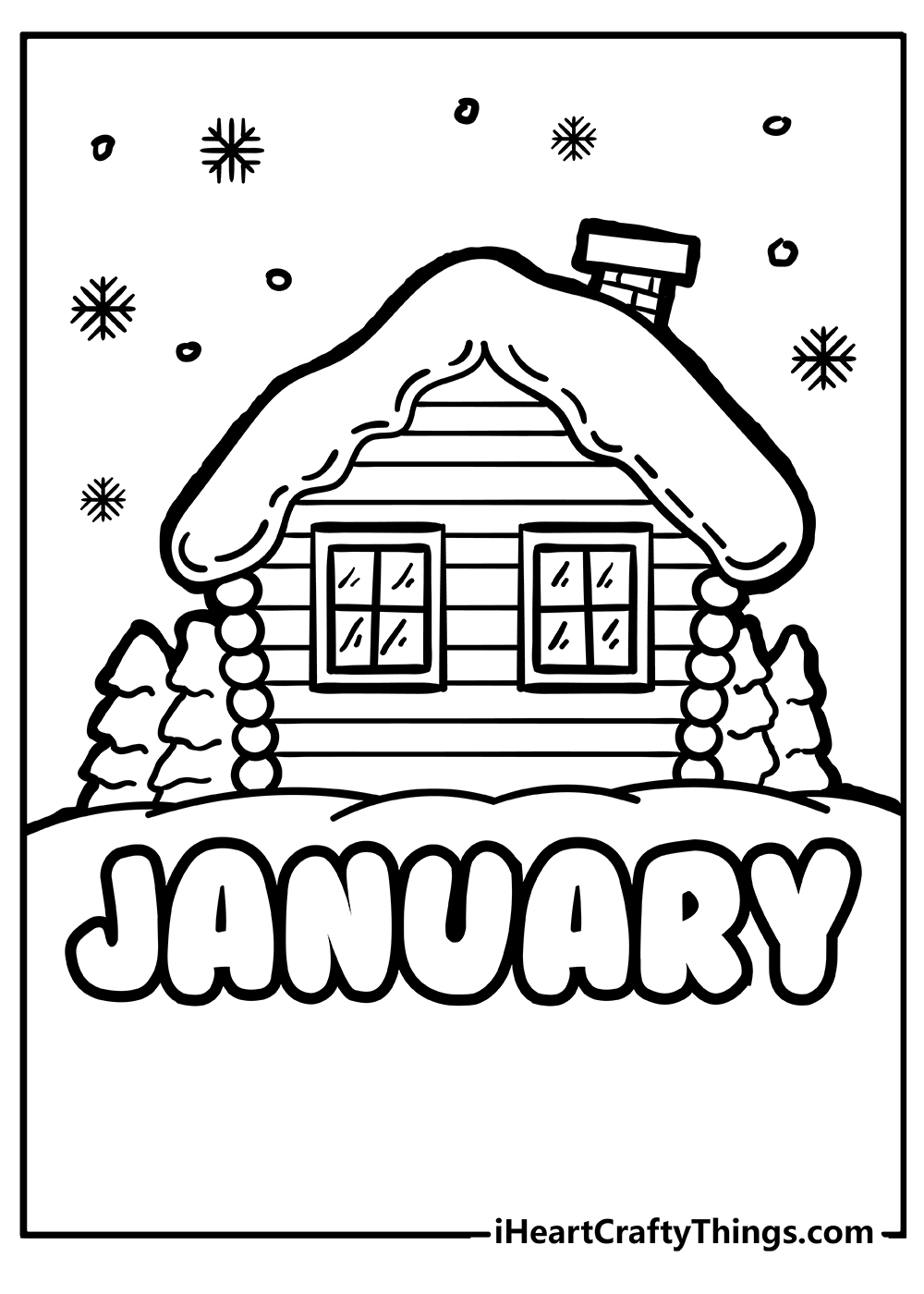 Fireworks scare us, but maybe that's why we love them. It's said that our brains enjoy fear, but only in small, controlled doses.
The new year's sky always bursts with exploding art, shooting hot comets and umbrellas of twinkling art.
Isn't it nice that humans are able to create such joyful moments when a year ends and another begins?
If you love fireworks as much as we do, make sure to splash some joyful colors in these January coloring sheets.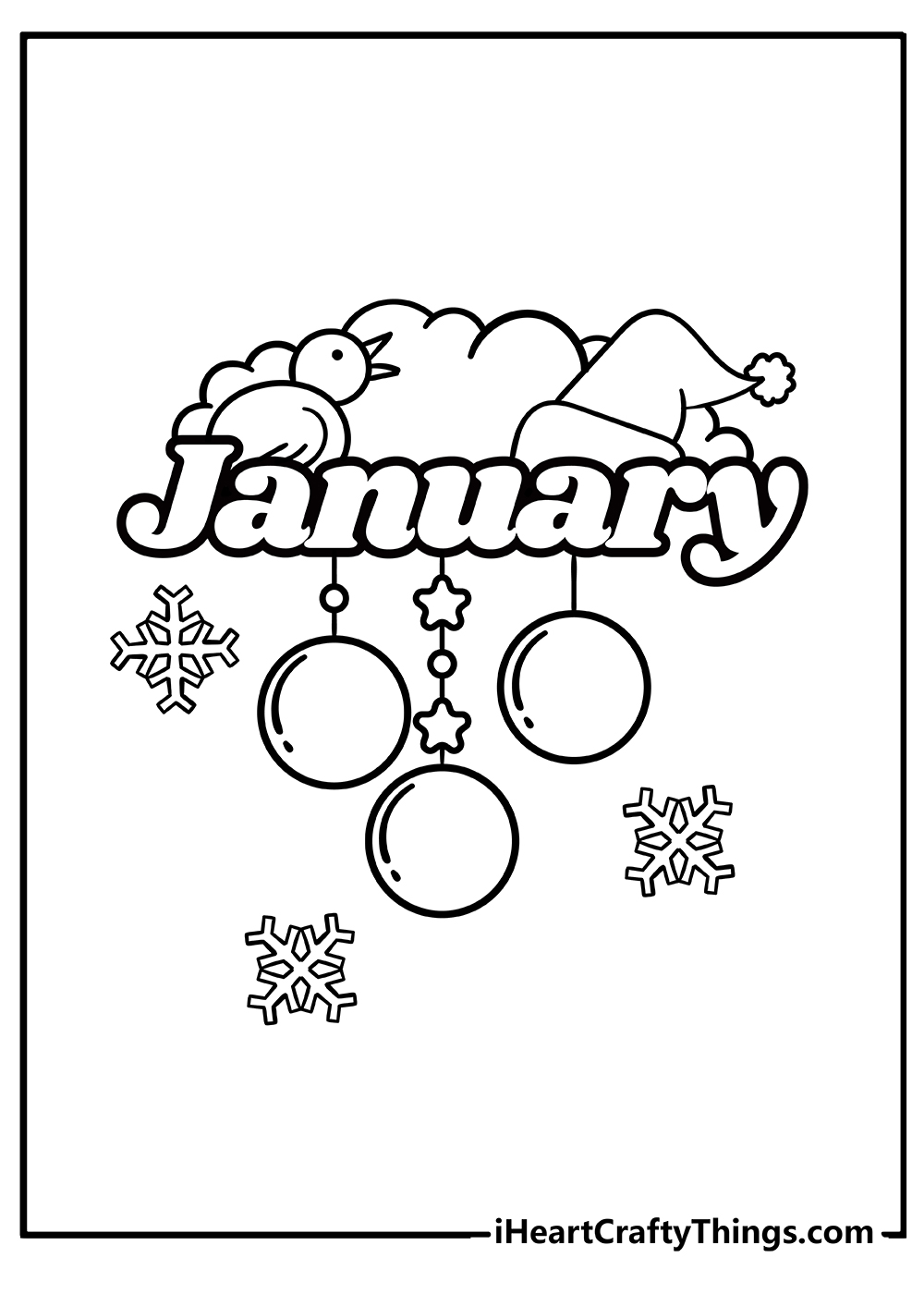 The countdown has begun. It's that time of the year. Even so, it's even the end of a decade which makes January all the more special.
Don't believe it? All you need is to ask your friends here and there to realize that they're overflowing with plans, ideas, and positive energies to ring in the New Year.
Hope you've grown excited enough to relish these fancy January coloring pages.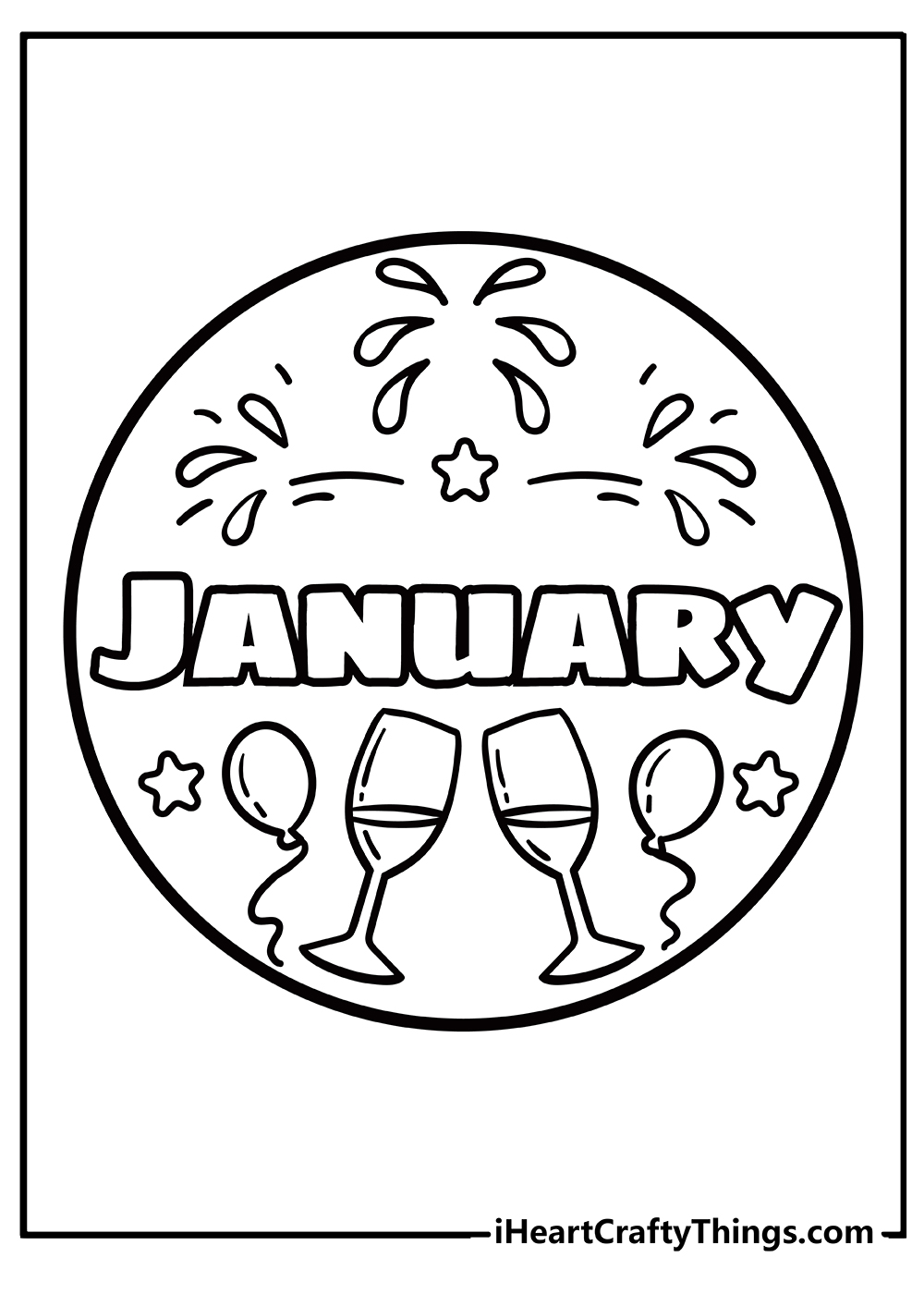 But not everyone celebrates New Year's Eve on January 31. For example, the Chinese nation celebrates the new year on February 8.
Also called the Spring or Lunar New Year, the Chinese New Year signifies the beginning of the spring harvest season.
Red envelopes filled with money are given to families and friends, and all enjoy traditional sweet treats like egg-filled mooncakes. Fancy, isn't it?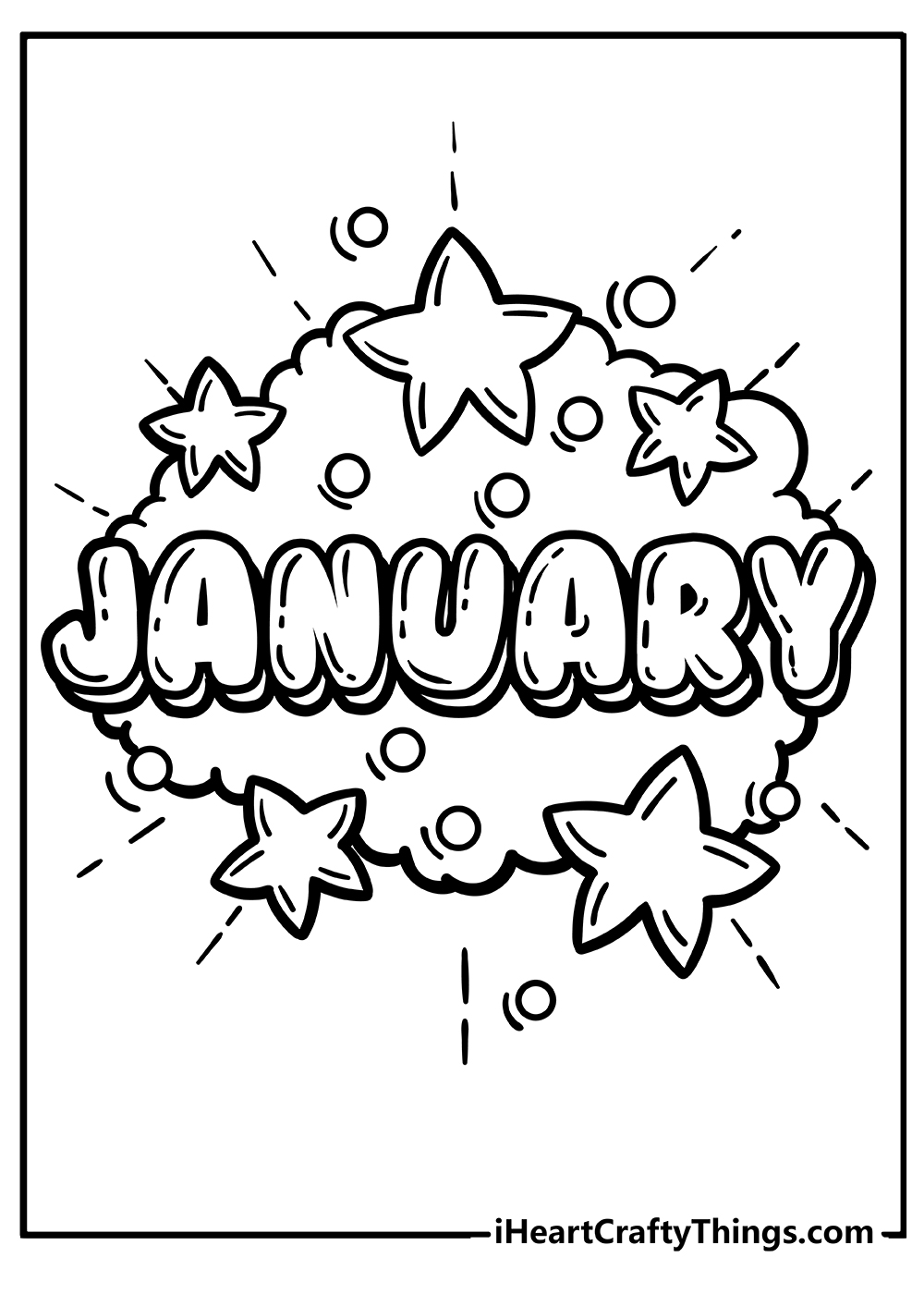 Ever heard of Seollal? Now you do because several south-east Asian cultures celebrate the beginning of the new year on the Lunar New Year.
However, the way each subculture commemorates the day differs.
In Korea, the Seollal marks a three-day holiday where families give thanks to a bountiful year past.
They dress up in colorful hanbok attire, while others perform an ancient tea offering ritual called charye. If that isn't a lovely way to celebrate New Year's Eve, we don't know what else.