Everyone loves toys, but usually there is a limit to the number of toys that someone can get!
The next best thing is to see some cool toys on Youtube, and Ryan from the Ryan's World channel is probably the king of toy reviews.
This collection of free Ryan coloring pages for kids is here to show off some of the fun cartoon characters that have come to be associated with Ryan's channel.
This collection of free pages features all of your favorite Ryan characters in one place for you to have some coloring fun with!
So let's begin this coloring adventure as we take on the first page in the collection.
15 Brand New Ryan Coloring Pages – Free to Print and Color
Who wouldn't want to be a superhero? This first Ryan coloring sheet shows off the superhero persona of everyone's favorite toy reviewer.
This superhero is known as the Red Titan, and his costume has shades of white and red for a striking look. Will you use these colors for this first page or give him a unique look?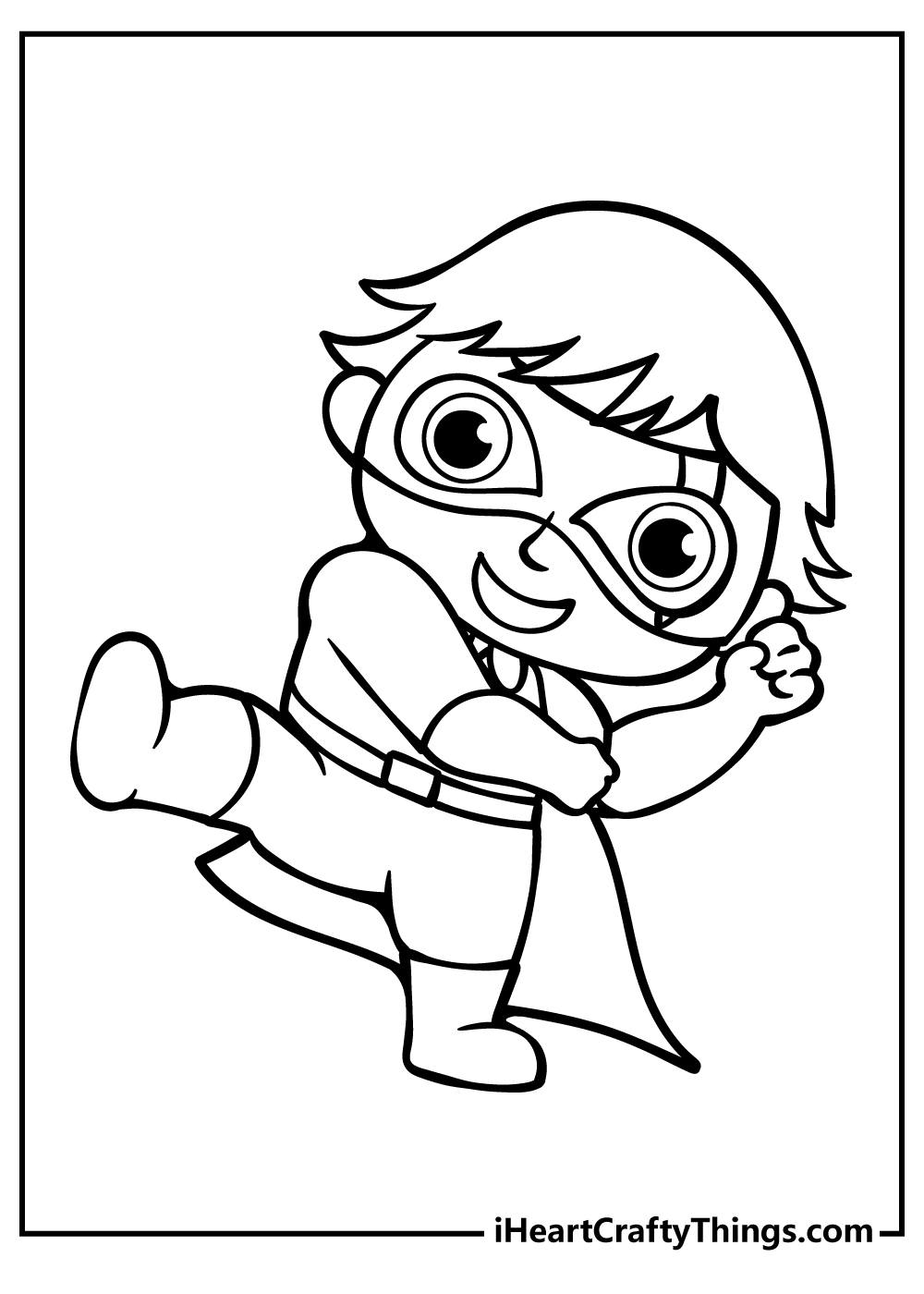 Next, we have another colorful character from the Ryan universe, Gus the gummy gator!
This guy really stands out with his bright green and yellow skin, and he also wears a fun red shirt with his name on it.
We would use some colored pens, markers or paint for this picture to make the colors really pop!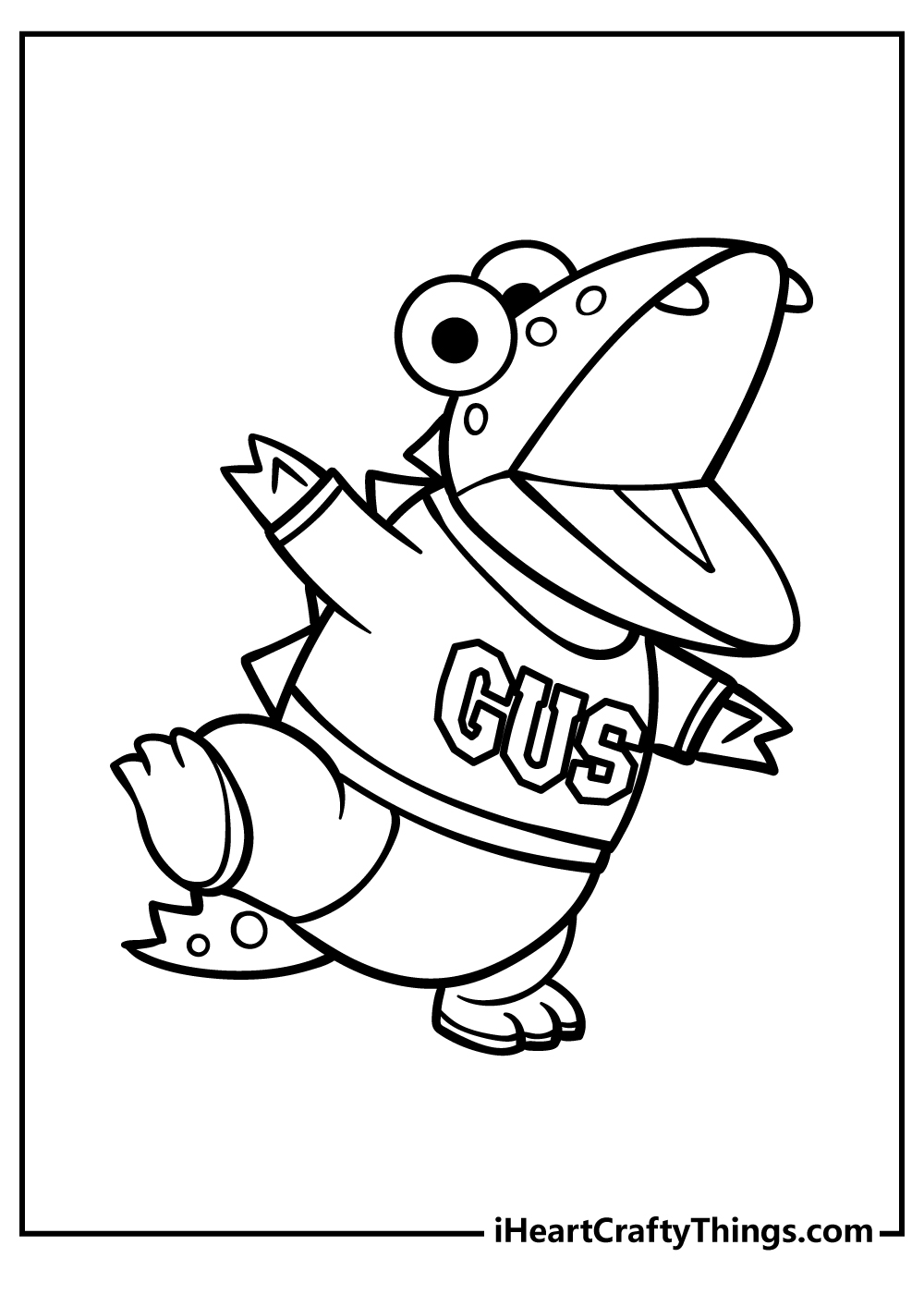 Combo Panda is up next, and this is a really action-packed pose he is in! He is wearing his signature headset, which he needs as he is an expert gamer and streamer.
Because he is striking such a cool pose here, we would also use some bright and vibrant colors here to make the page even more striking!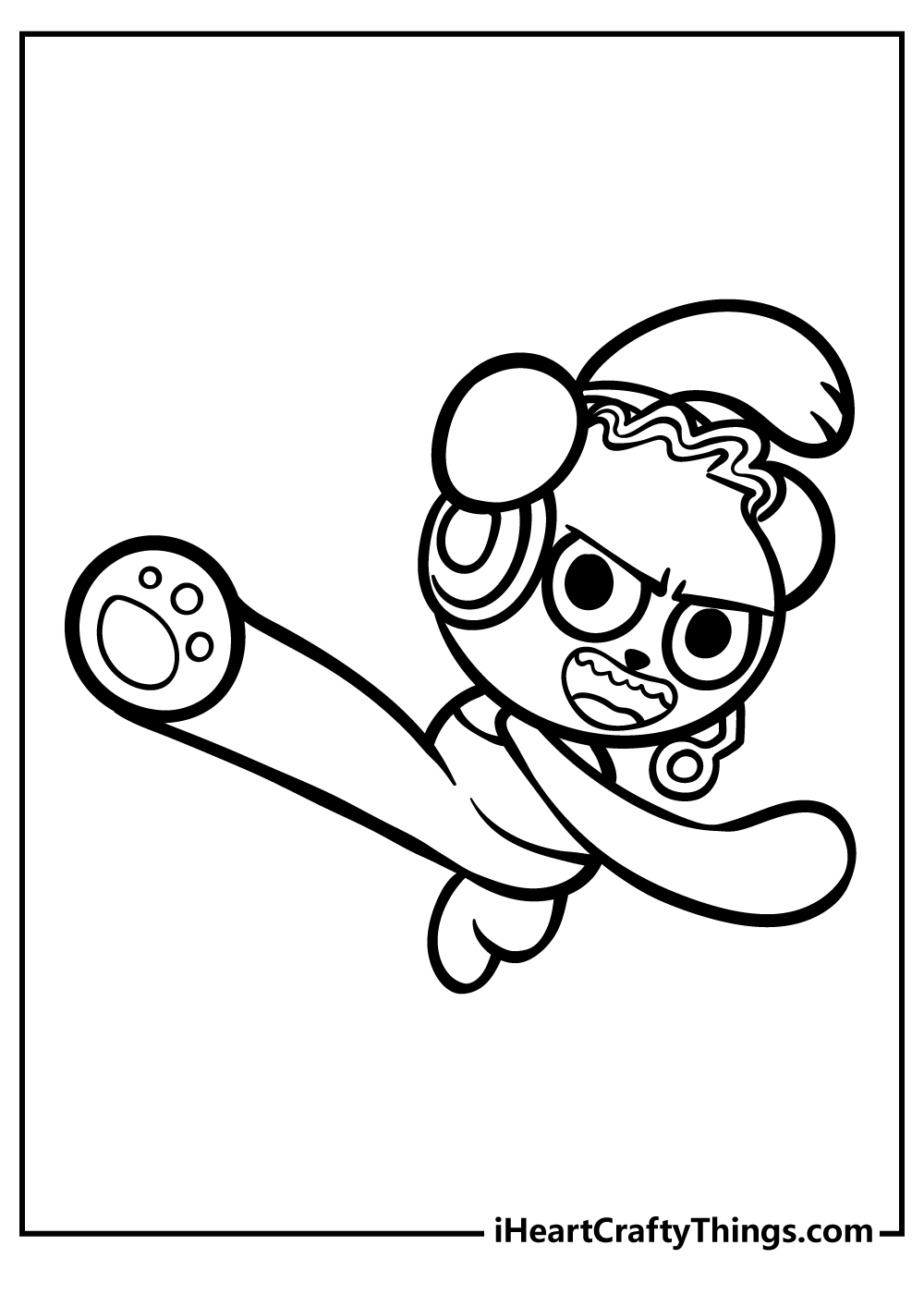 The next Ryan coloring page we have for you features Combo Panda again. He is looking pretty victorious here, and it means he probably just won a game!
If you have a favorite video game, maybe you could draw a character from the game on a screen behind him to show that he was playing that video game.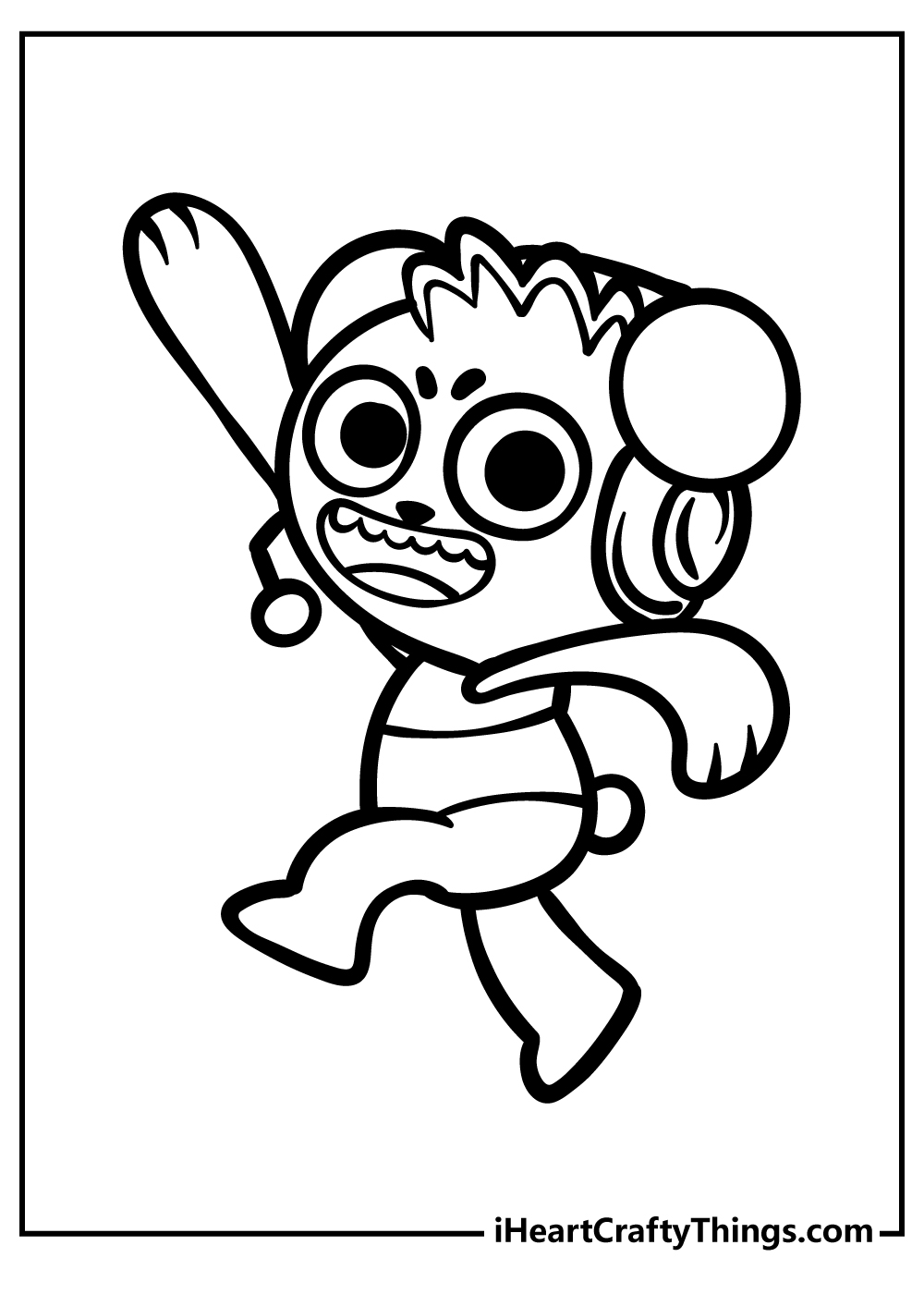 There is so much to color on this next page! We have Ryan in his superhero outfit once more, and this time he is posed next to his famous logo.
When coloring the logo, you could color it as it usually looks, but you could also design your very own variation by using colors of your own choice. How do you think you will go about it?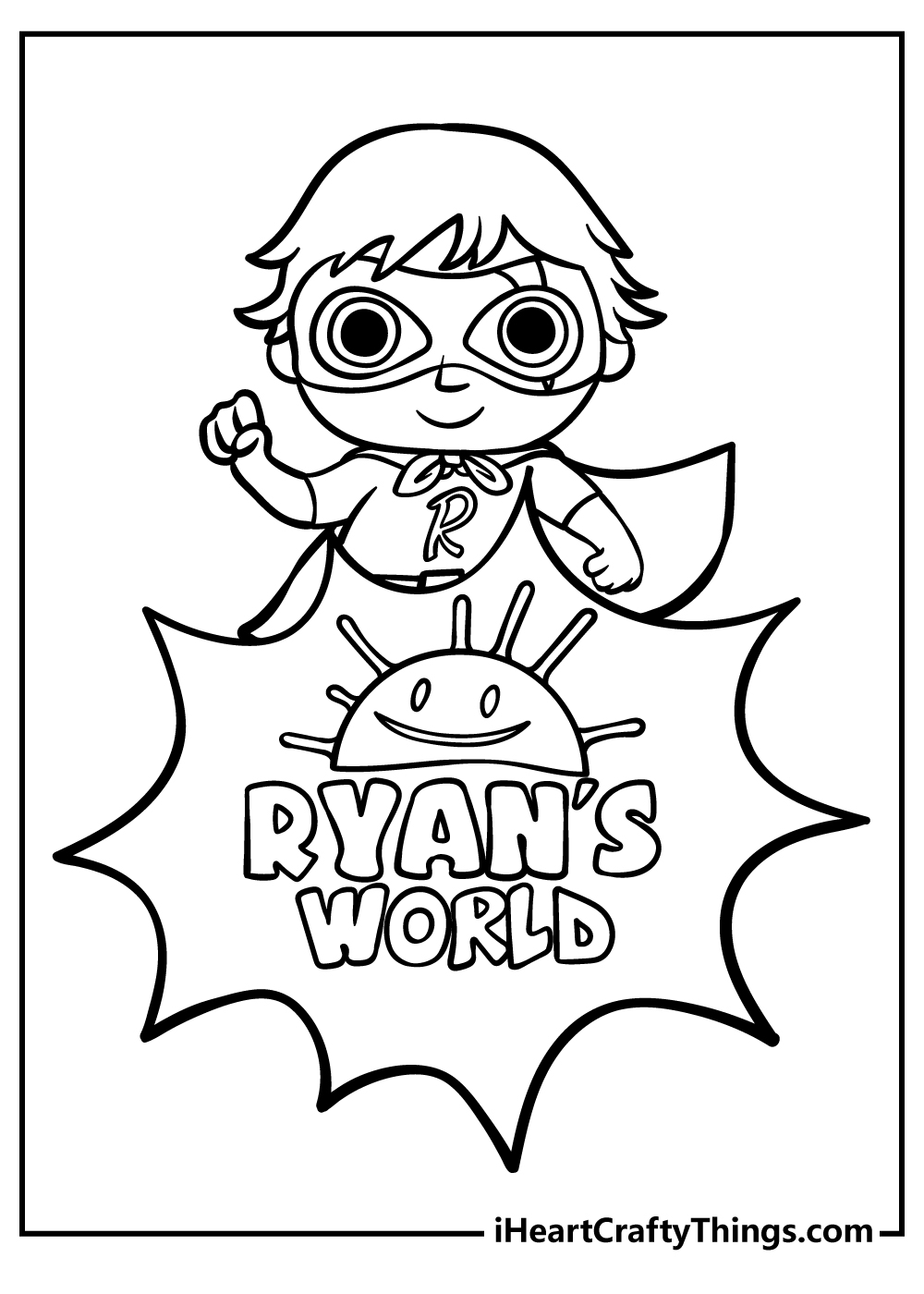 The Red Titan is back to save the day in this awesome picture! He is surrounded by stars which makes the page look even fancier.
These stars would also look great with some bright yellows to make them pop in the image. Which art tools do you think would work best for these star details?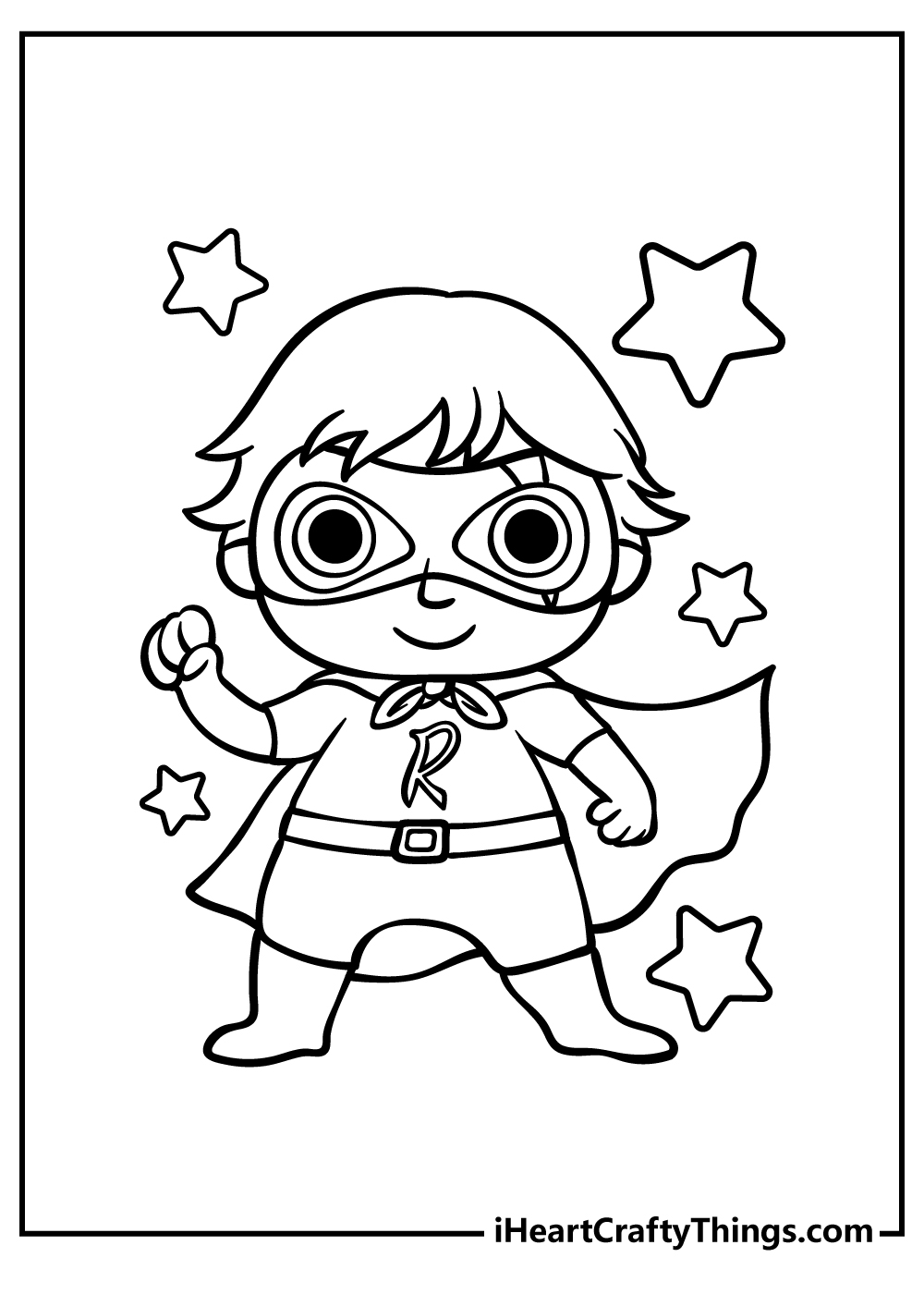 There is real confidence being shown in this next page of our collection of free Ryan coloring pages for kids!
He is again dressed as his superhero persona, and he is giving not one but two thumbs up.
There are so many details here, and you could really play around with lots of different colors to find the perfect look for our pal Ryan here.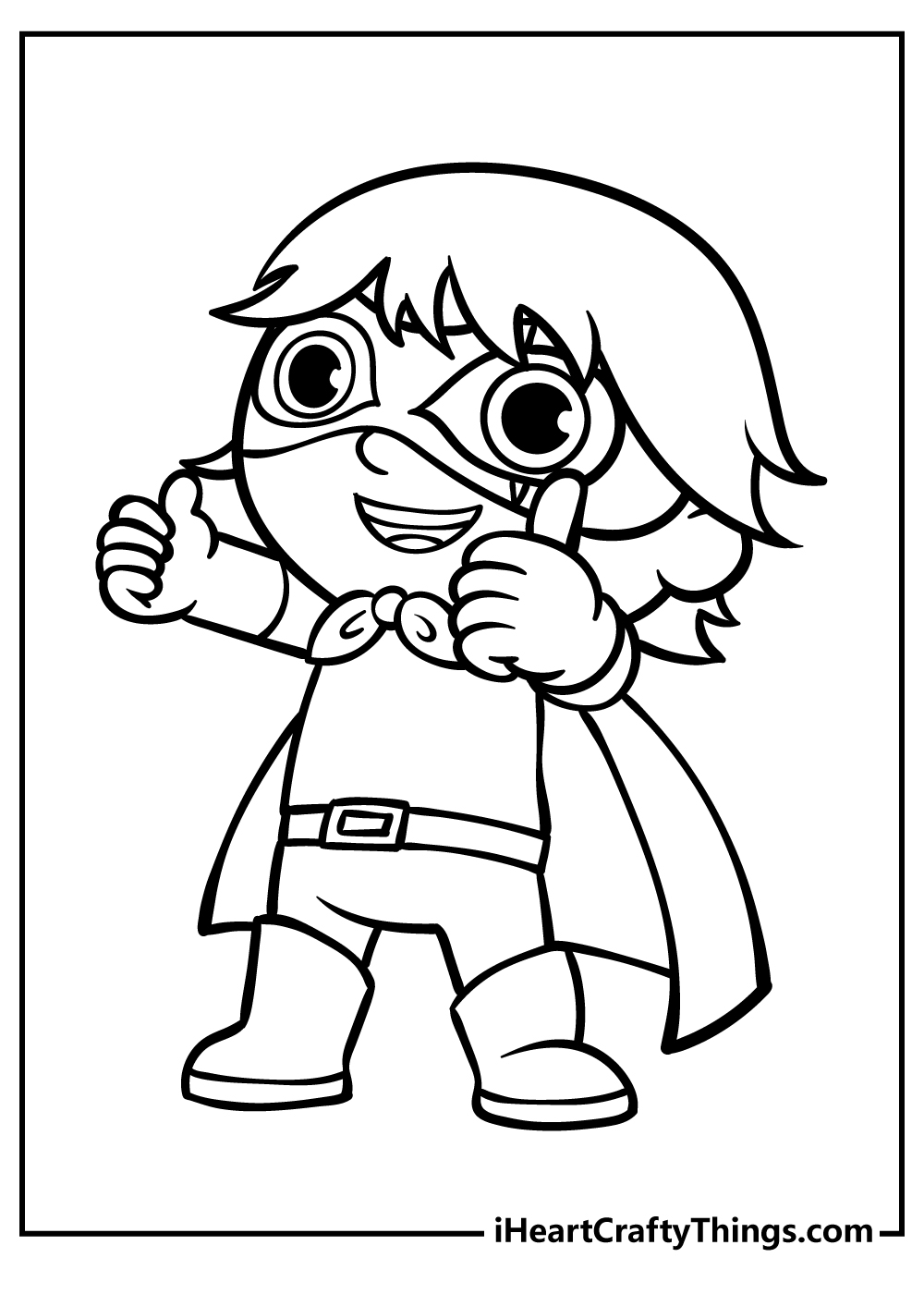 Next, we have another persona for Ryan, and this time he seems to be dressed as a scientist. For this image, we think that some lighter colors would be perfect.
For example, you could use colored pencils or watercolors for a milder look. That's just one idea, but there are so many other ways you could color him in here!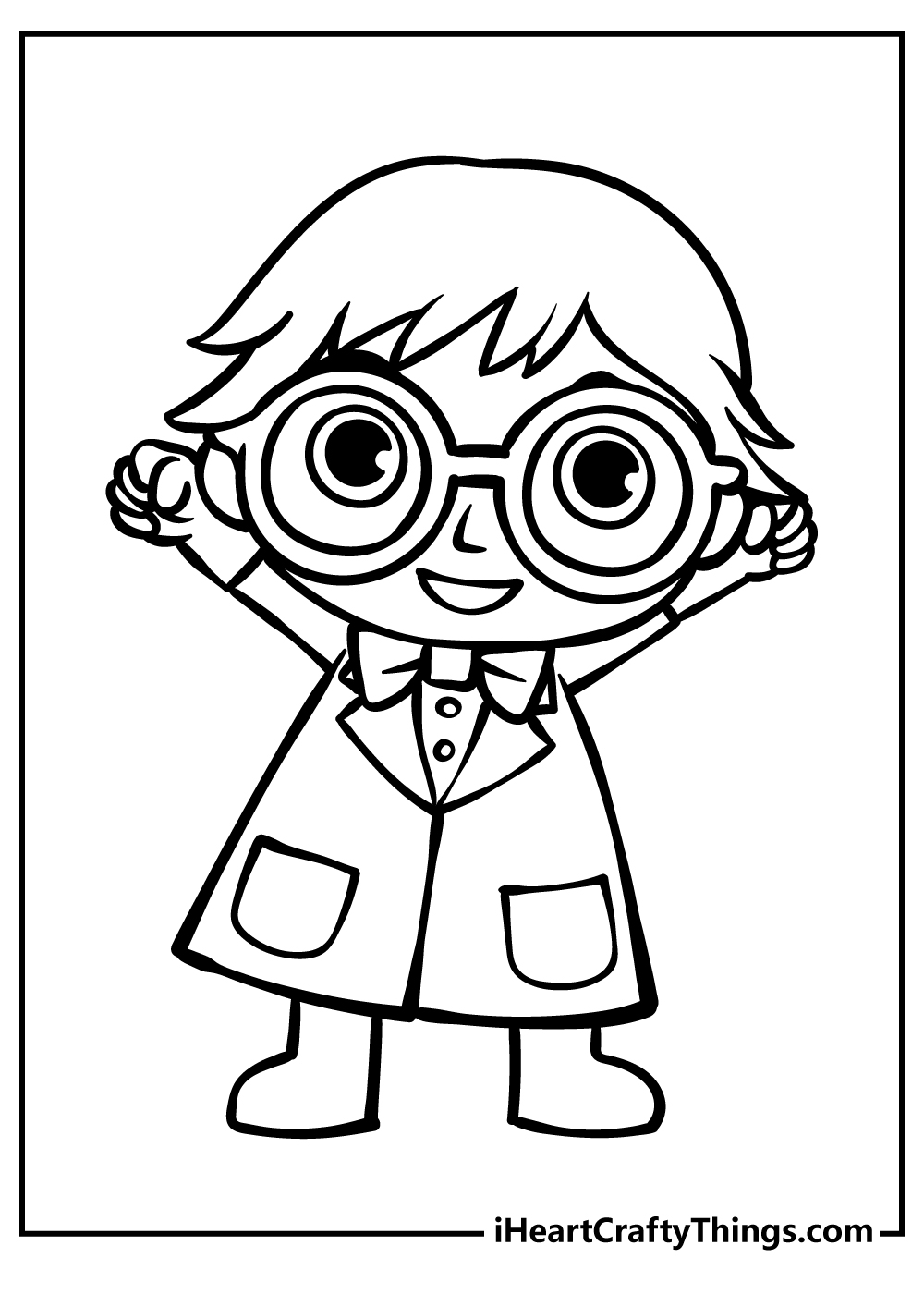 Ryan seems to really be using his imagination in this fun scene. He is playing with a toy airplane, but he has taken things a step further as he is wearing a pilot's uniform as he plays.
Now you can show off how you would design this pilot's outfit with color as you finish off this awesome page.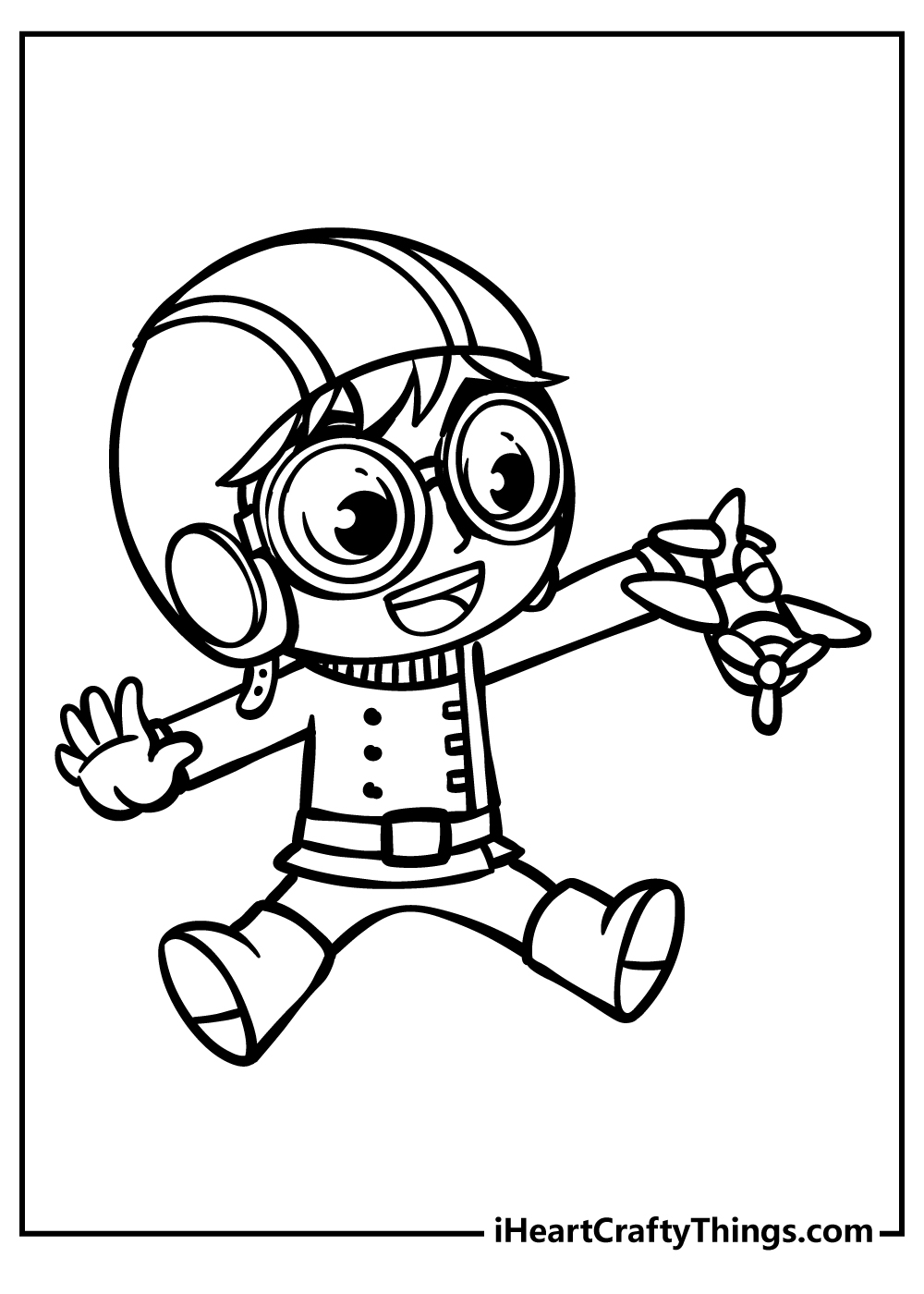 We have a new character for you to color, and this time it is the cat Alpha Lexa. In a fun twist, she is also playing dress up here, as she is dressed as the famous Statue of Liberty.
If you were to try and finish off the look, you could use some shades of green to help her match the real-life statue!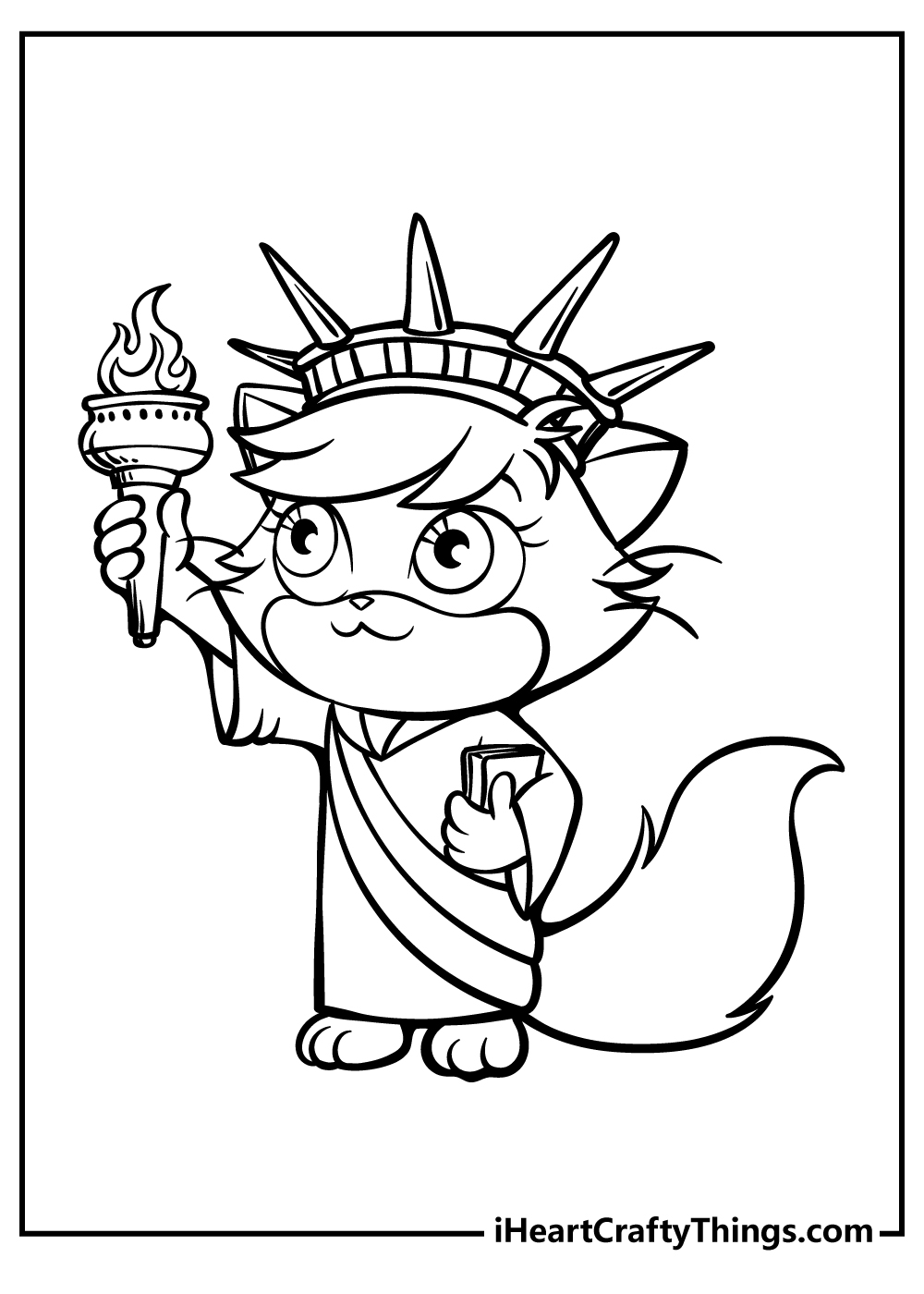 Peck the penguin is one of the most adorable characters from the series, and he is also the star of our eleventh Ryan coloring printable!
He is usually colored with purple and white, but there are also details such as his suitcase and tie that you can really get creative with. How do you think you will color this cute penguin character?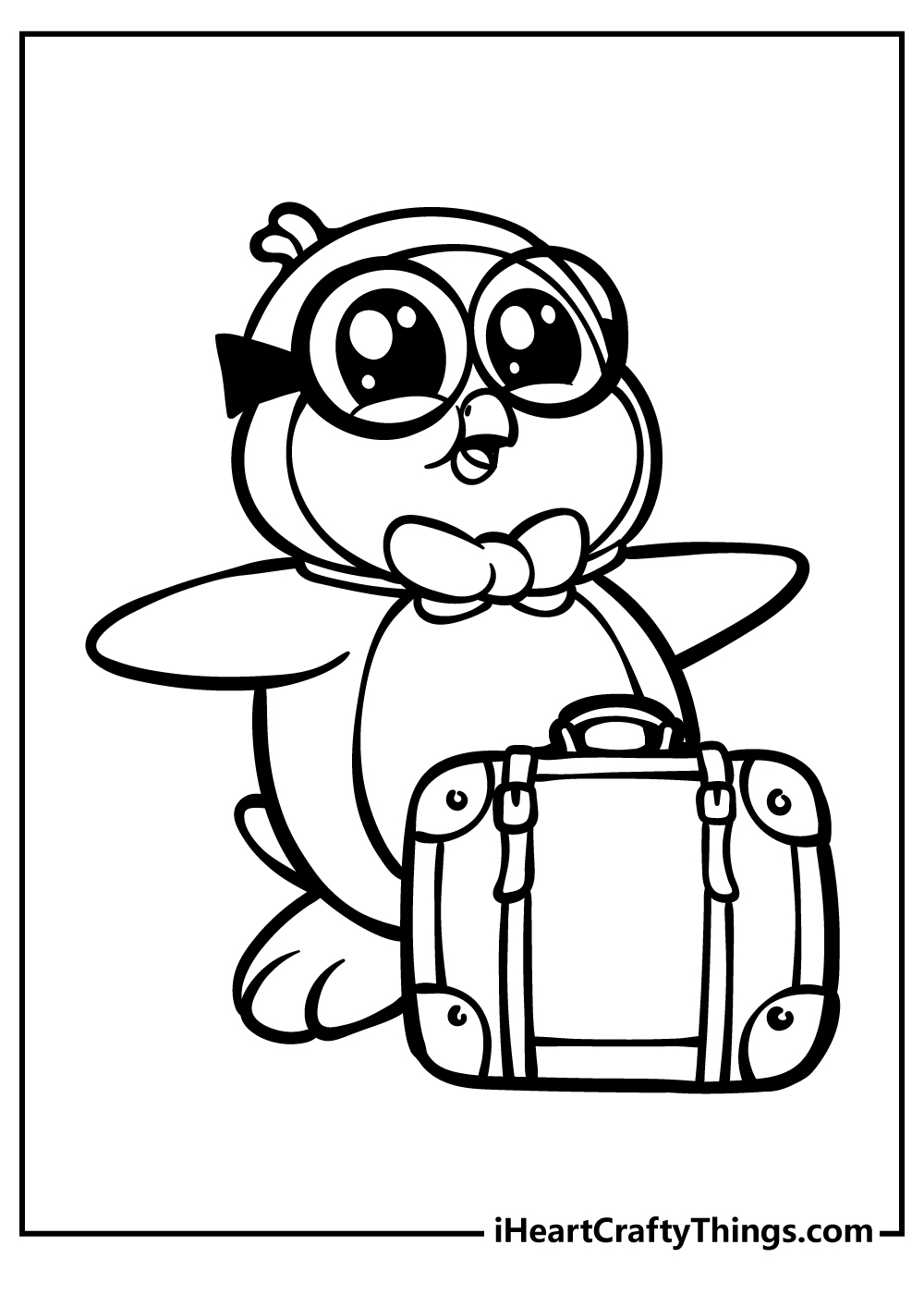 It's time to rock and roll with this awesome next page! Here Ryan is rocking out with his electric guitar, and it's such a cool pose.
We definitely think that some bright, contrasting colors would suit this one, as they would make the image loud with color to suit the intense music he seems to be playing!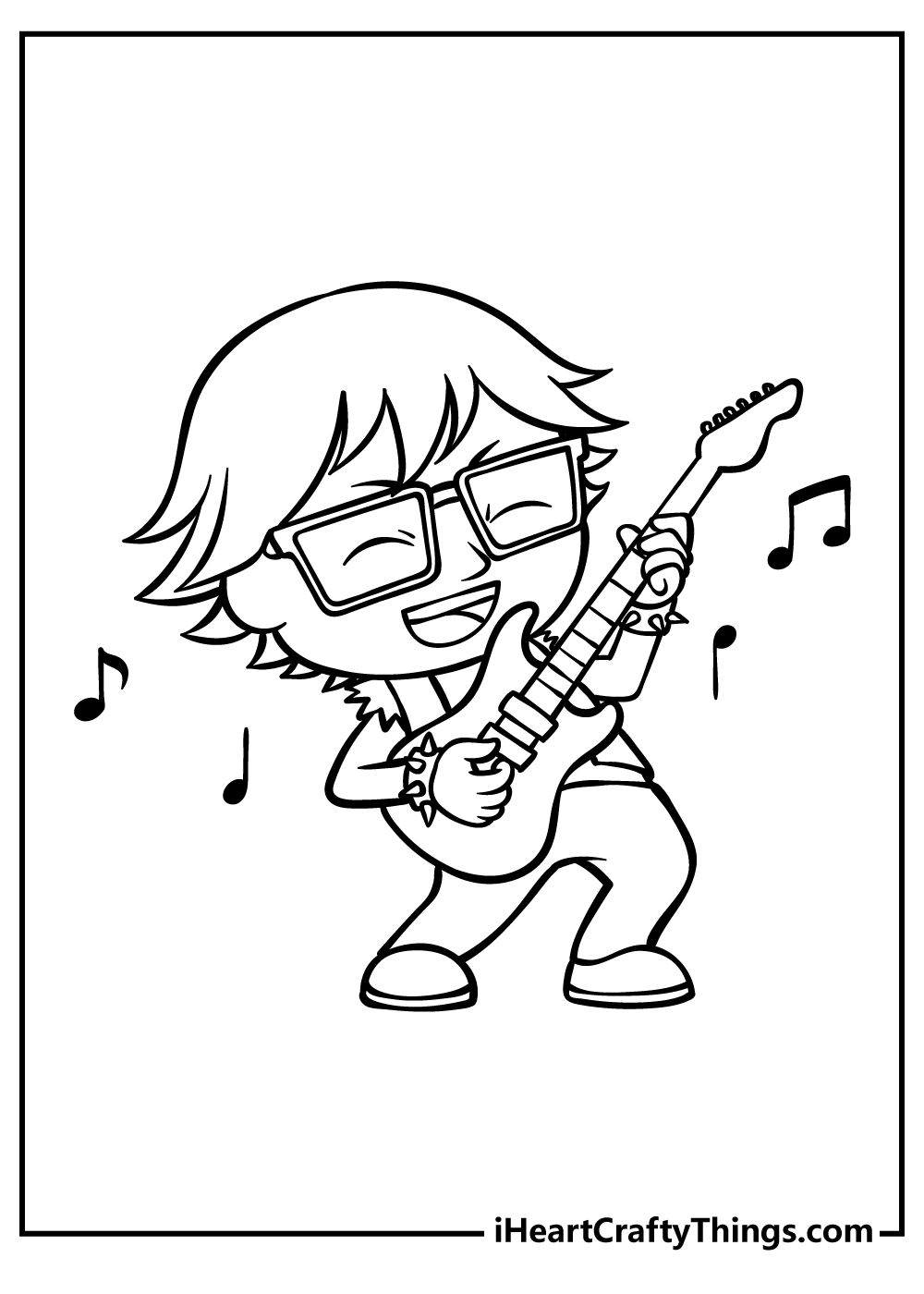 Next, we see Ryan in his normal form, and he seems to be having a great time here! Ryan wears a lot of red, but you could use any colors you like in order to create a brand new look for him here.
It's up to you, so which colors are you thinking of going for as you color this thirteenth page?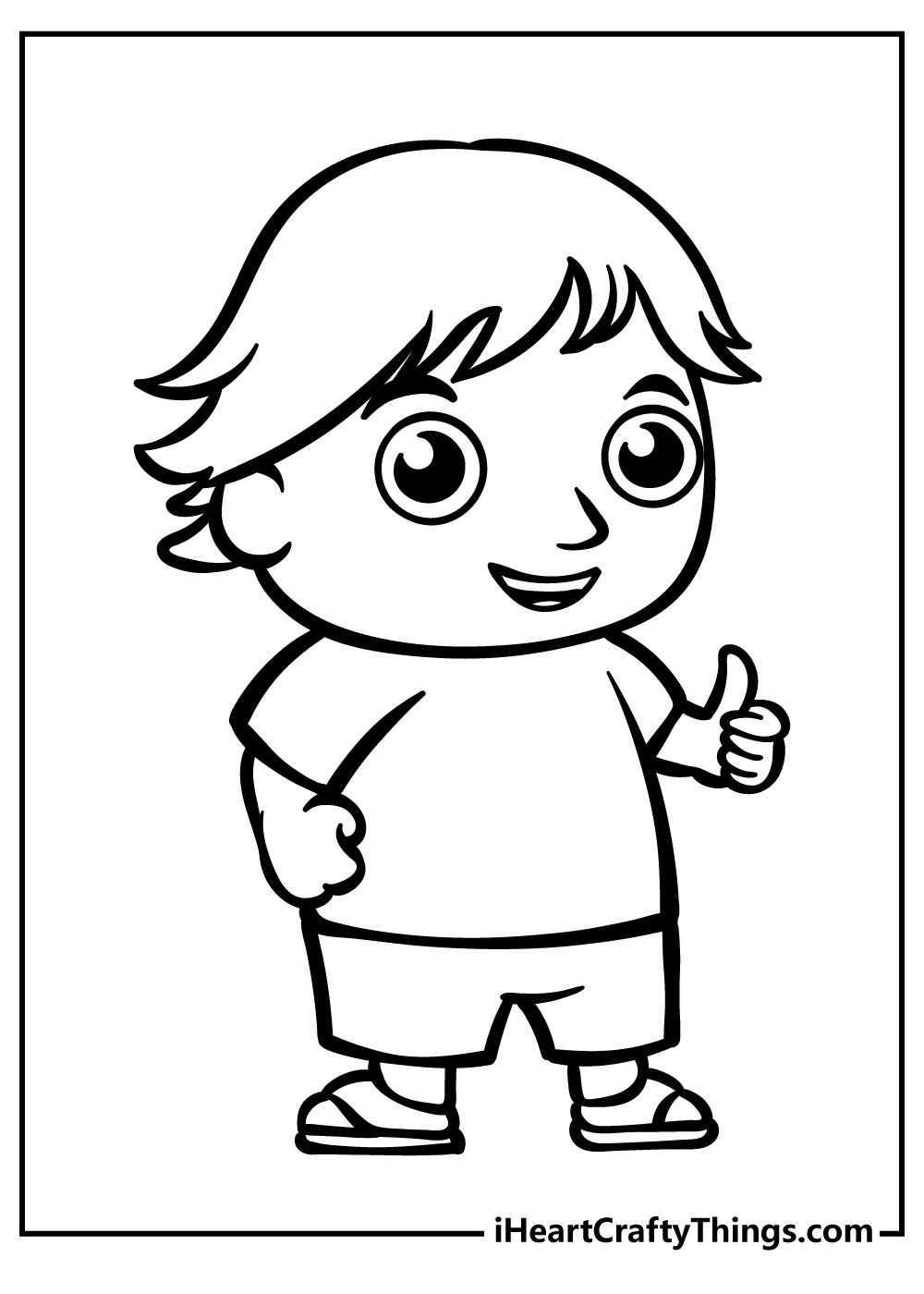 Watch out, because it looks like a ninja has arrived to join the fun! This picture shows Ryan in a ninja outfit, and he's looking ready for action here.
We think that some darker colors would be great for this ninja outfit, as ninjas have to be very good at hiding and being sneaky.
That's what we think, but what colors come to mind for you when you see this pose?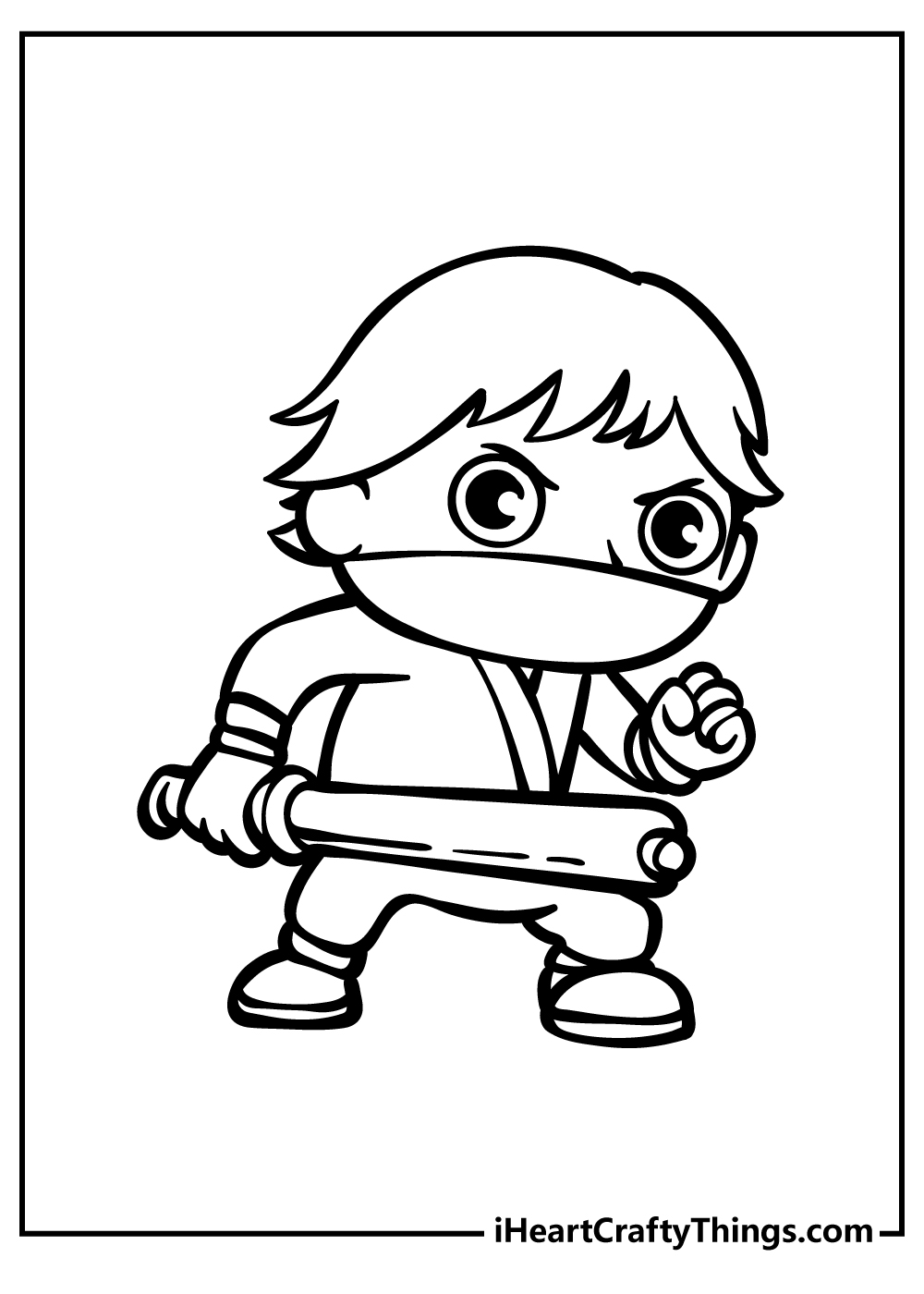 We're finishing off this collection of Ryan coloring sheets with a trip to the Wild West! He is dressed as a cowboy with a guitar here, and it's such a cool pose.
This is also one of the most detailed pictures in the collection, so now you can really show off what you can do as you color in all these details and show off your creative skills.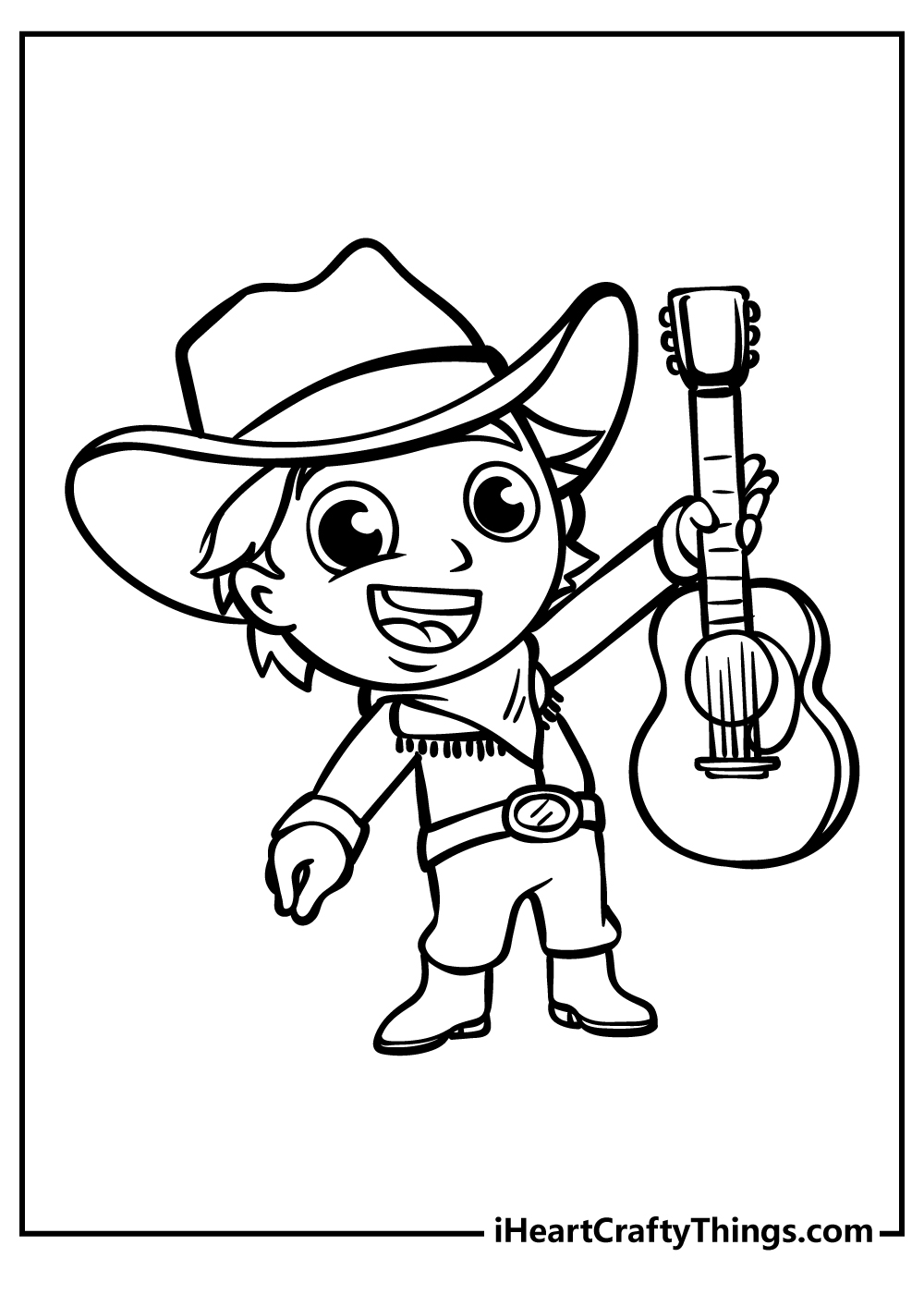 Ryan Coloring Pages – Which will you choose?
That will do it for this incredible collection of free Ryan coloring pages for kids!
There were so many cool characters and outfits to color here, and we hope that you got to use all of your favorite colors as you worked through them all.
We would love to see how you colored some of these pages! You can share some of your artworks on our Facebook and Pinterest pages so we can see how you colored Ryan and friends.