If your little ones are crazy about Disney characters, why not give them a chance to use their creativity and color shimmer and shine coloring printable pages?
Take a look at these cute Disney characters, most loved by children. Disney characters are a good influence on children! But what makes them so special?
10 Brand New Shimmer and Shine Coloring Pages – Free to Print and Color
The cartoons of Disney can be an excellent learning method for children. Disney characters have the ability to influence a children's personality, from very fragile ages.
As looking at this little girl, who do you think she looks like? Princess Jasmine from Aladdin! It's the main character in this Disney film.
She is this beautiful and independent rebellious princess of Agrabah, a Middle Eastern kingdom.
She's wearing iconic outfits – you know those turquoise pants paired with the tiny off-shoulder top that leaves her belly out.
You know what you have to do: grab your crayons and start coloring this beautiful doll.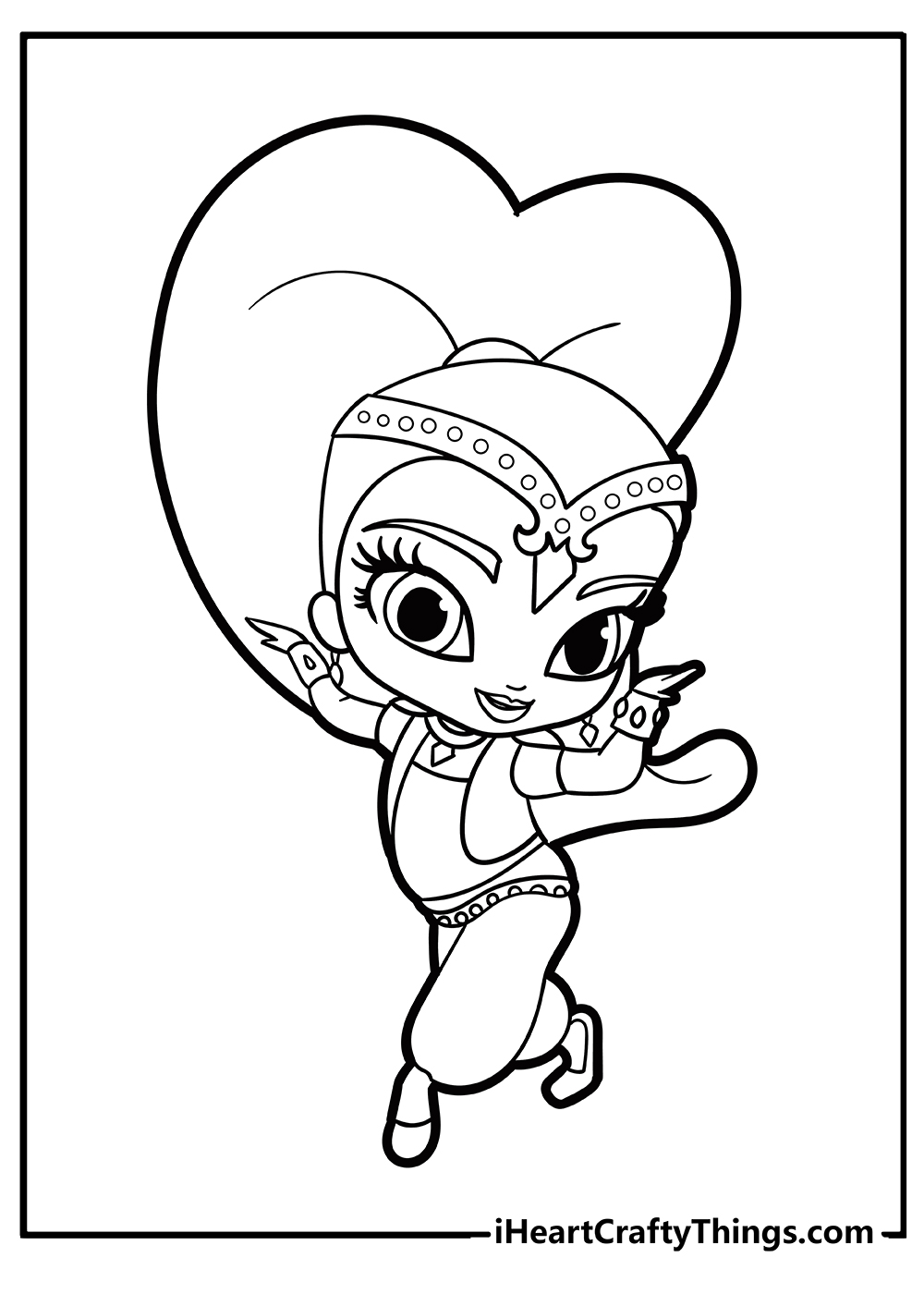 Well, what do we have here? It's princess Jasmine but in different clothes. Winter is here now, so your little ones might feel inspired to color this Shimmer and Shine Coloring Pages according to this season.
It looks like princess Jasmine's outfits are definitely gorgeous, sparkly, and with volume around her waist and legs to create that authentic, wonderful look.
Her coat could be colored with shimmery and shiny colors, so you can create that atypical look!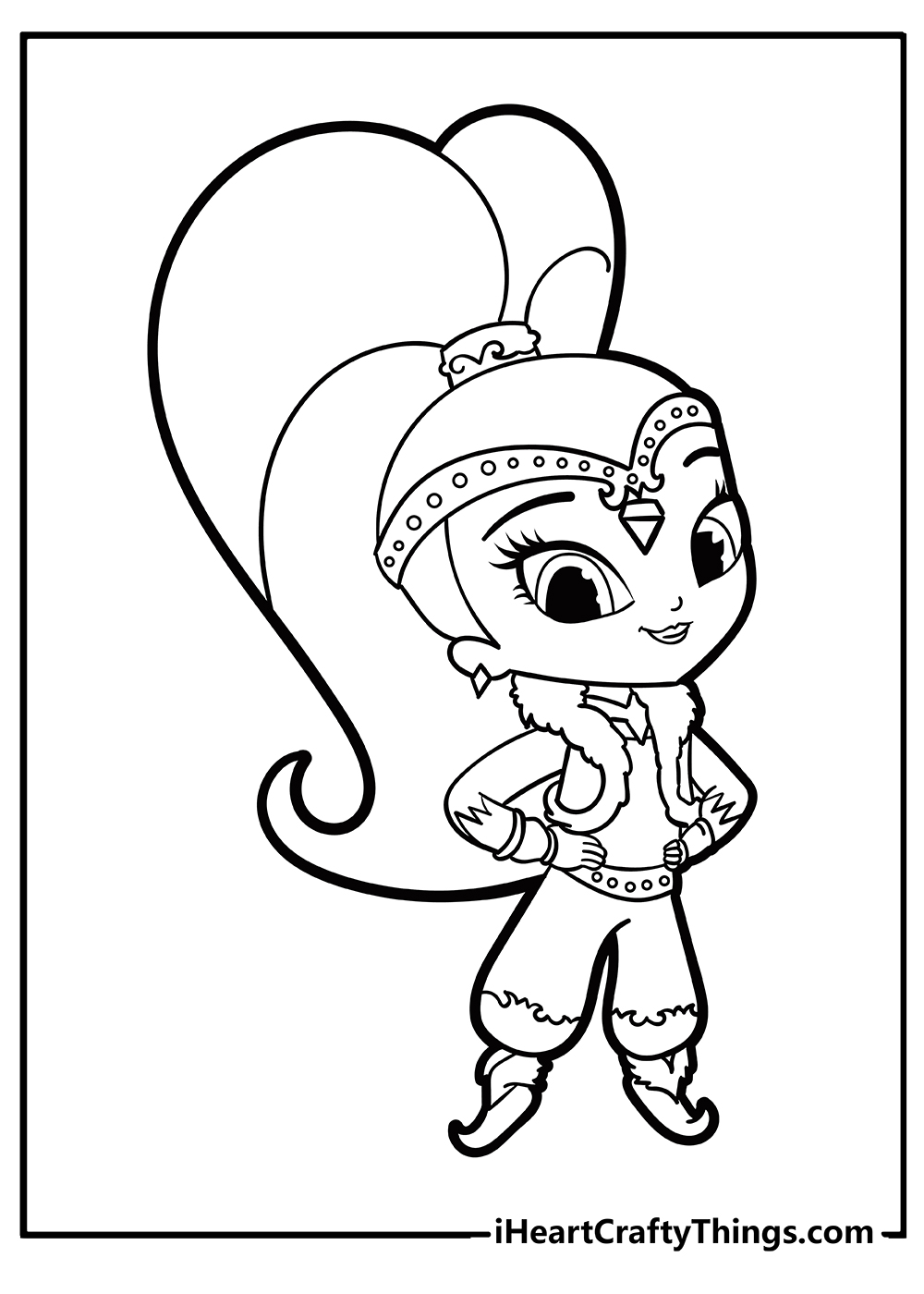 Here we have her all dressed in jewelry, which seems to complement her beauty so much! With these shimmer and shine printable sheets, you could even create a painting and put it on a wall.
Admire the beauty of this princess and get inspired to create outfits for yourself, just like the ones that princess Jasmine wears in this image.
With enough imagination, you could create so many nice and perfect images. You can choose to either save them digitally or print these superb shimmers and shine coloring pages.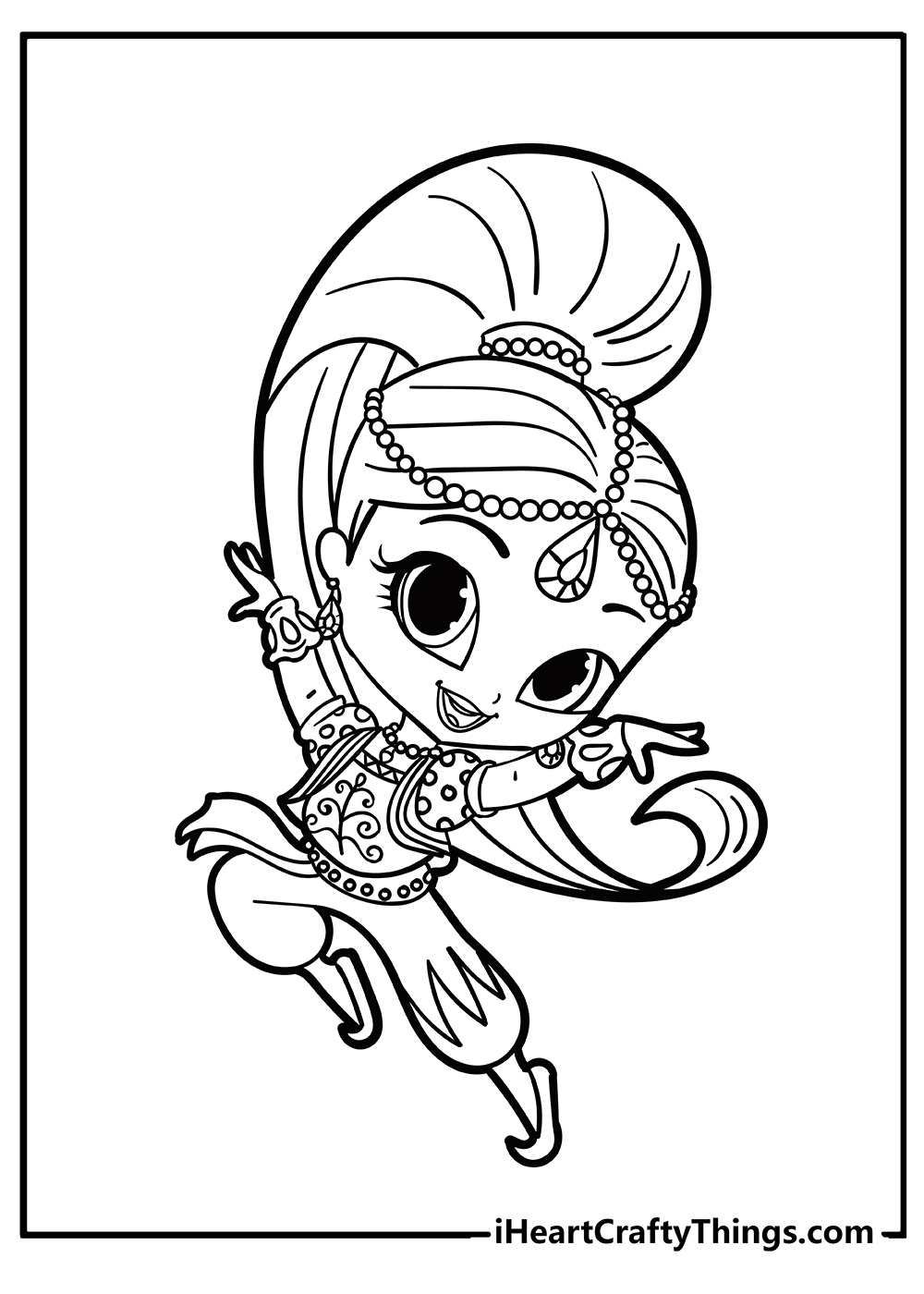 You didn't actually think that Aladdin would miss from here, right? It seems that this little cute boy looks exactly like Aladdin!
Why not color his clothes and make him look exactly like the Disney character? Aladdin is described as a heroic, intelligent, and caring person.
Like most Disney characters, he is a gallant young man who wants to win the affection of Jasmine.
Would add some color to his clothes and help him conquer Jasmine? It's so amazing how your little ones can use their creativity with these Shimmer and Shine Coloring Pages.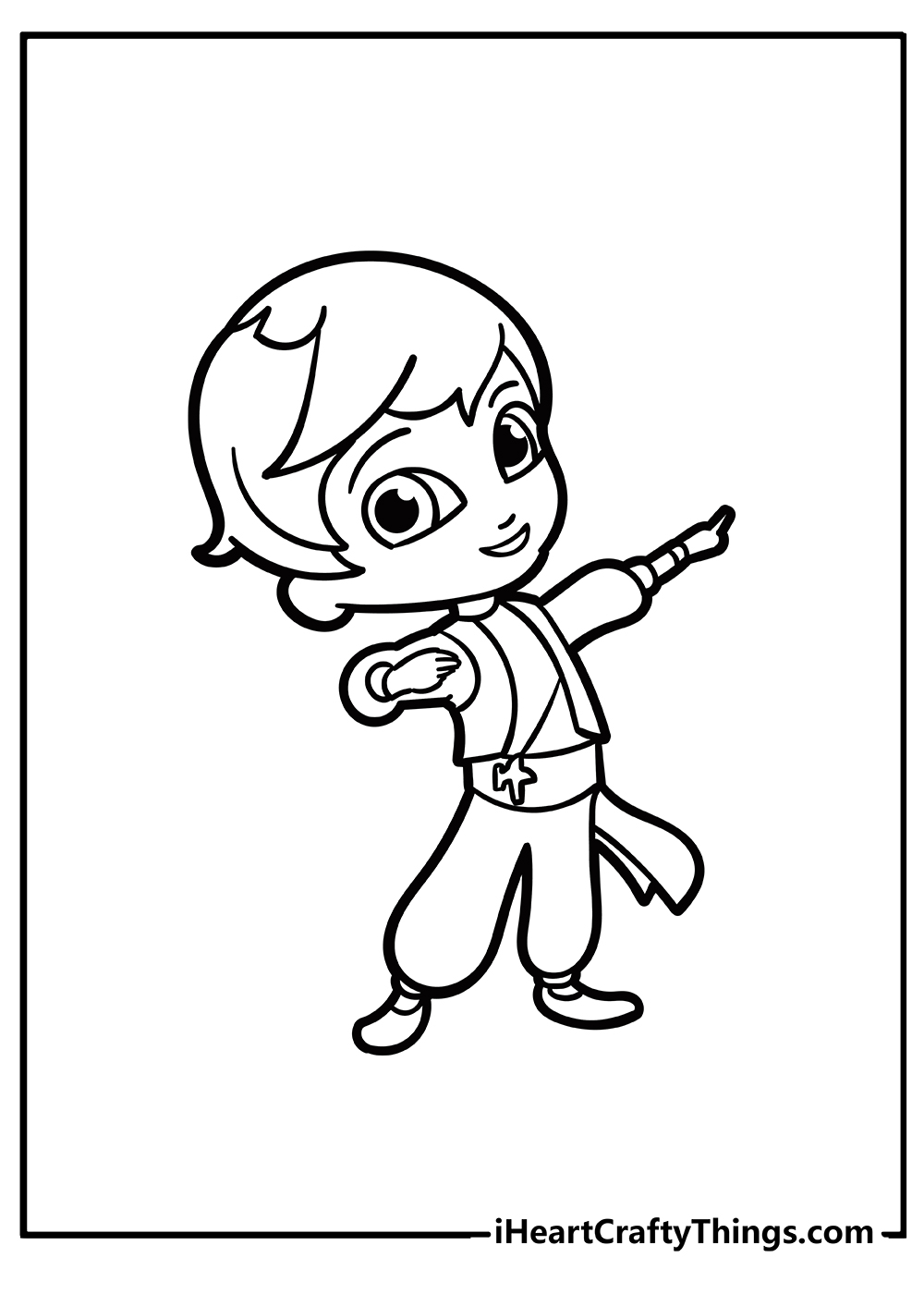 This pretty little in this image looks like a superhero! Should we call her Wonder Woman?
It's also known as the princess of the Amazons, one of the many superheroes who fought against the Black Marauder.
This young lady here looks incredibly confident! Her goal is to ensure peace in the world and to fight Marauder and his Legion of Villains.
Her outfit inspires us to color it with shimmery and shiny crayons, using blue, red, and yellow. These colors inspire peace, strength, and power!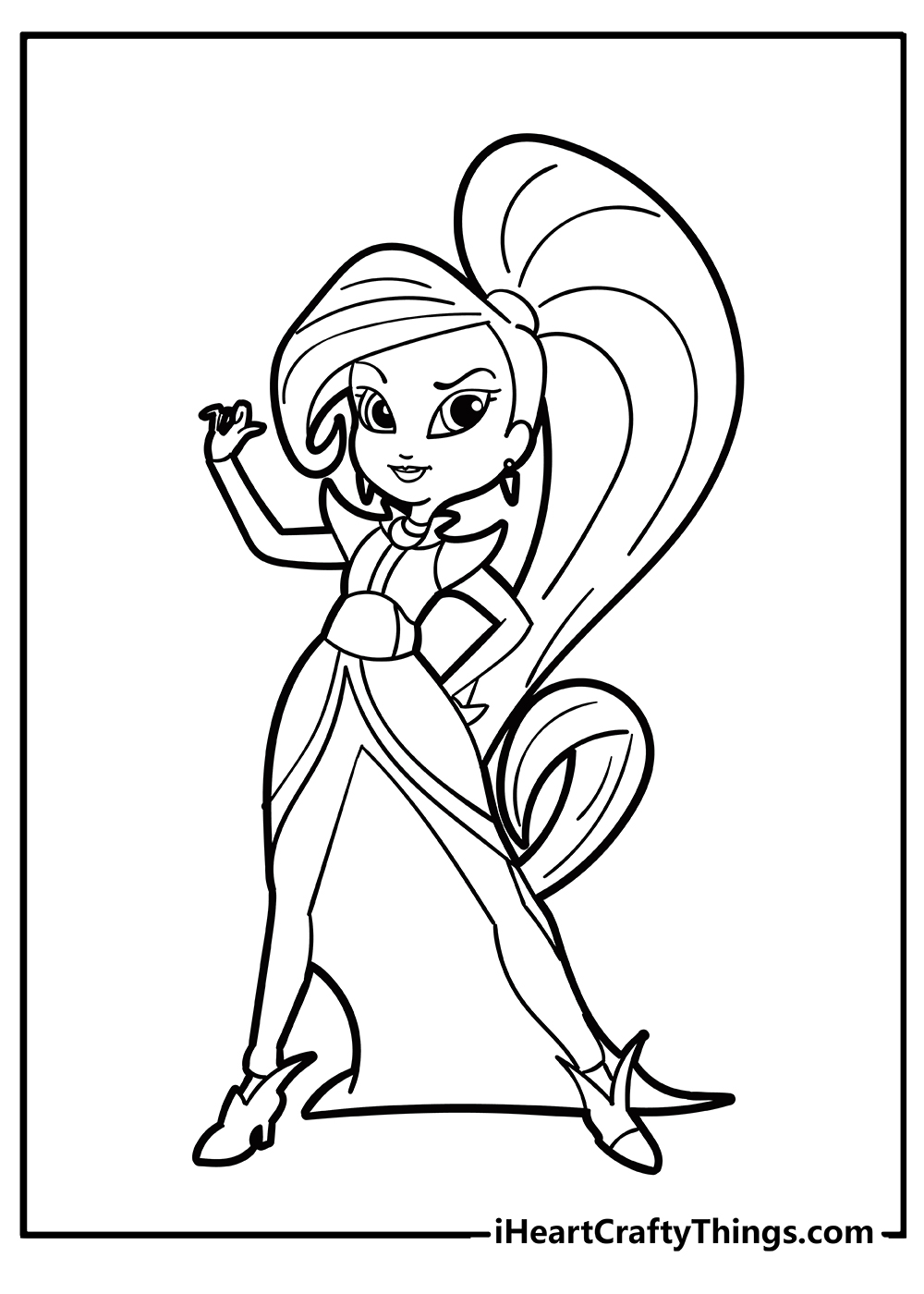 Look at this tiny-tiny baby dinosaur here! His big eyes, small body, and cute little horns make you want to grab and squeeze him really hard.
He even smiles, which makes the whole shimmer and shine coloring page much more enjoyable. He kind of looks like one of Pokémon's characters.
Maybe yellow, green, or red are the colors that might make this tiny dinosaur look adorable! But you can use your imagination and use any color you like!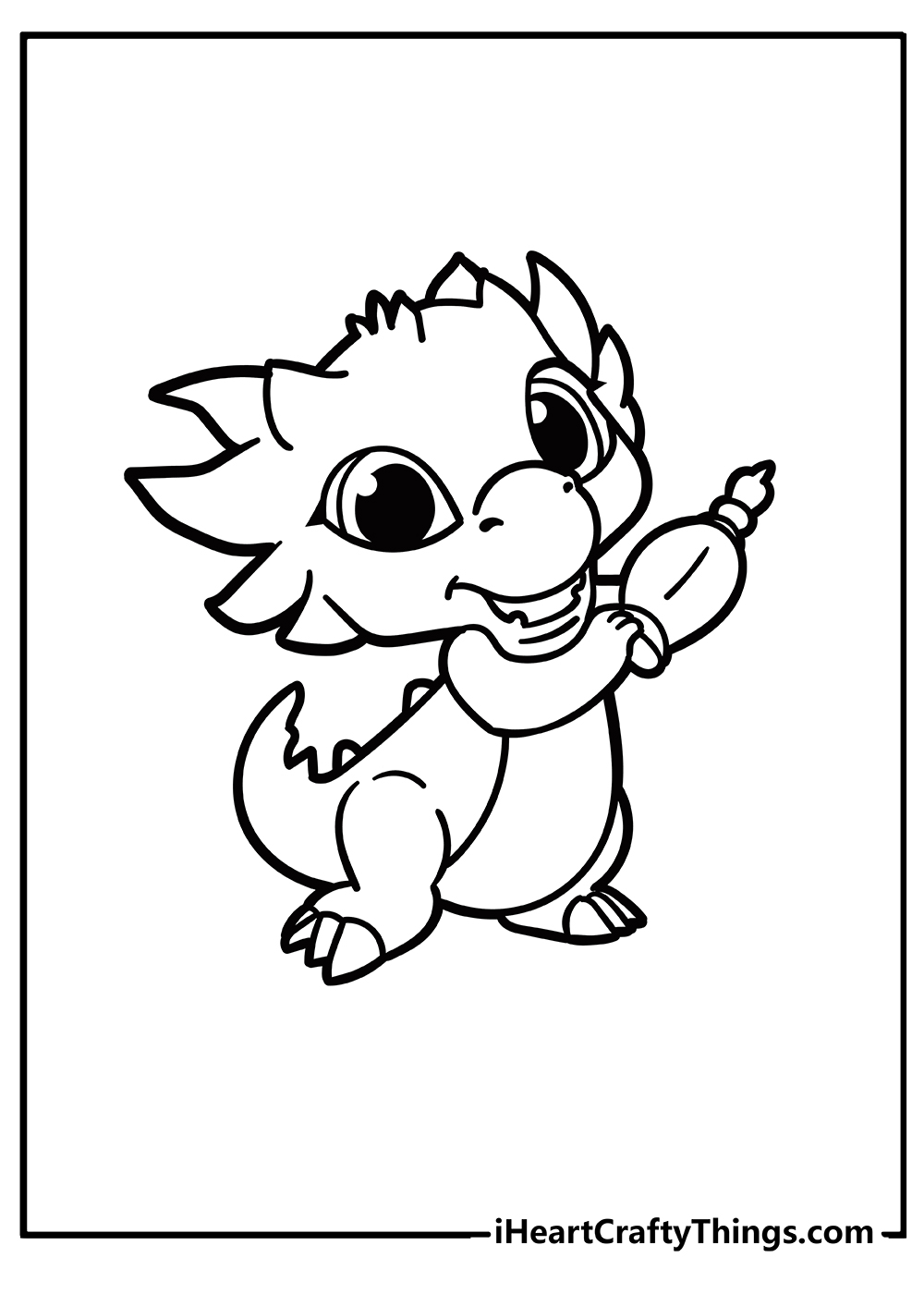 You can't help but notice that this is Aladdin's monkey, Abu! Just look into this cute monkey's deeply expressive eyes – it looks like a star.
The capuchin monkey will steal your heart, especially this one with shimmery and shiny jewelry, and that whole body costume. Your little ones will find this money adorable, and perfect for coloring!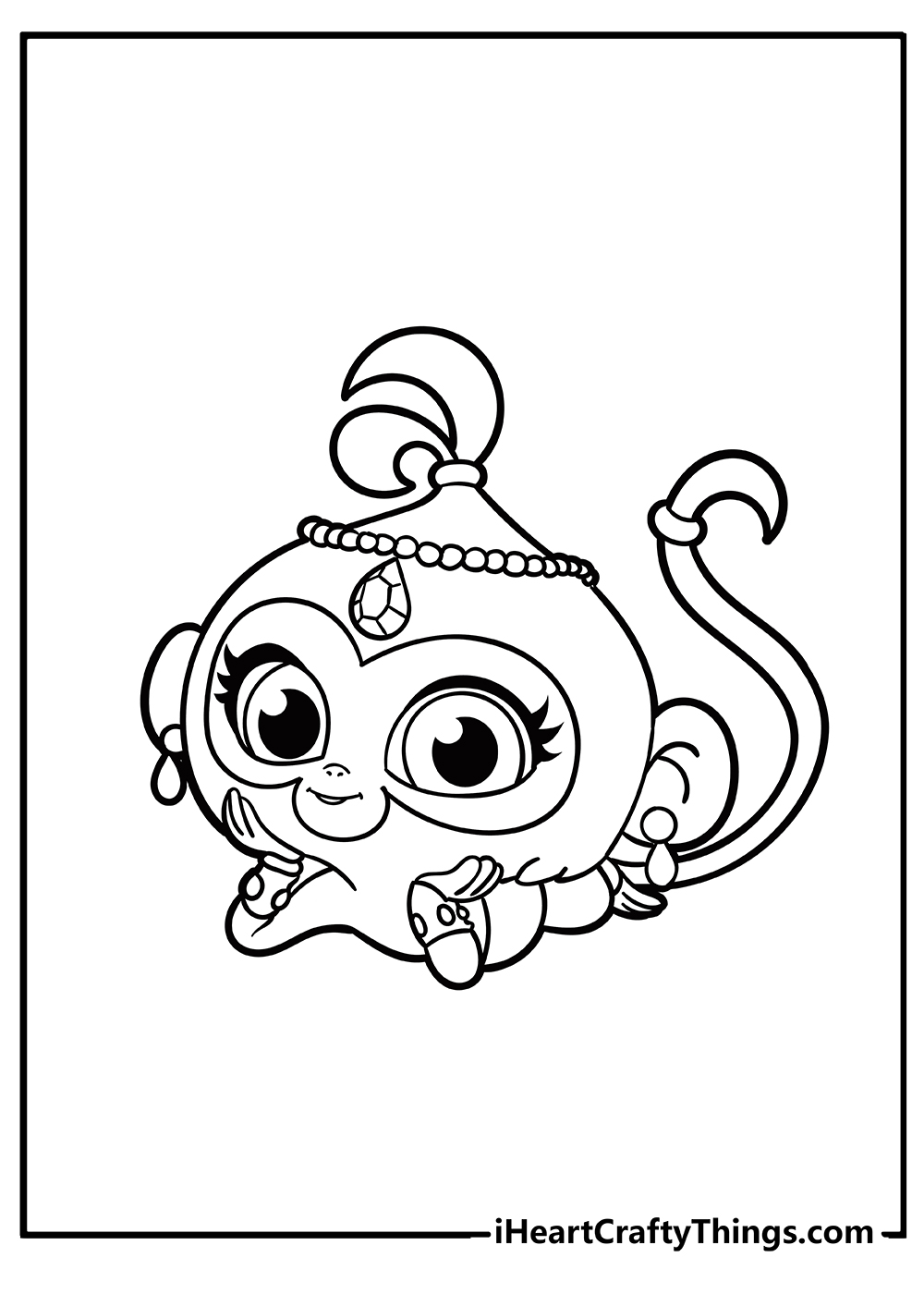 Oh, would you just look at this little cat in this image? Or is it a baby tiger? We're going to let your imagination thrive and decide whether it's a baby cat or tiger.
Either way, you can't help but fall in love by just looking into these tiny animals' eyes.
Those cute lines, nice head accessory, and that smile and look give it a royal sense! It's like this kitty cat asks for petting!
Make it shine even more with this Printable Shimmer and Shine Coloring Pages.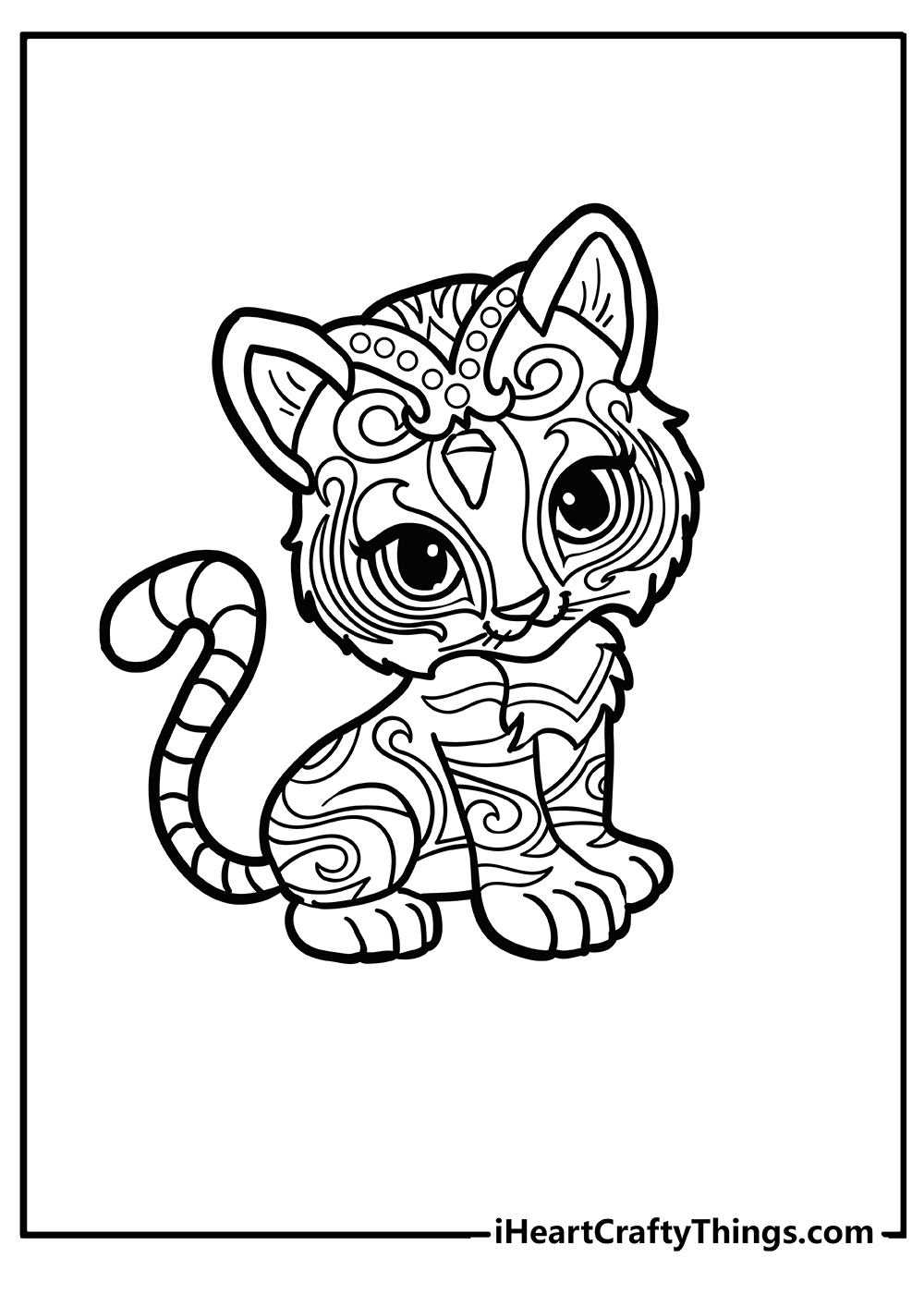 You're looking at a cute fox in this image, but totally different from what you've seen by now. You probably haven't seen one in a long time, but chances are that you will.
Foxes are small little animals, but fast enough to run up to 30 miles/hour. Foxes are so stealthy; you wouldn't even hear them walking around.
They're also nocturnal creatures, which means that when you are asleep, they're awake.
Foxes have small tummies, so they don't eat too much in a day. Would you share your meal with this incredibly cute fox in the image?
Look at those tiny hearts on its tail, and beautiful necklaces! It looks like it's a female: a gorgeous fox female.
Her fur looks clean and tidy. Overall, this is a very sophisticated fox, so you better color it accordingly!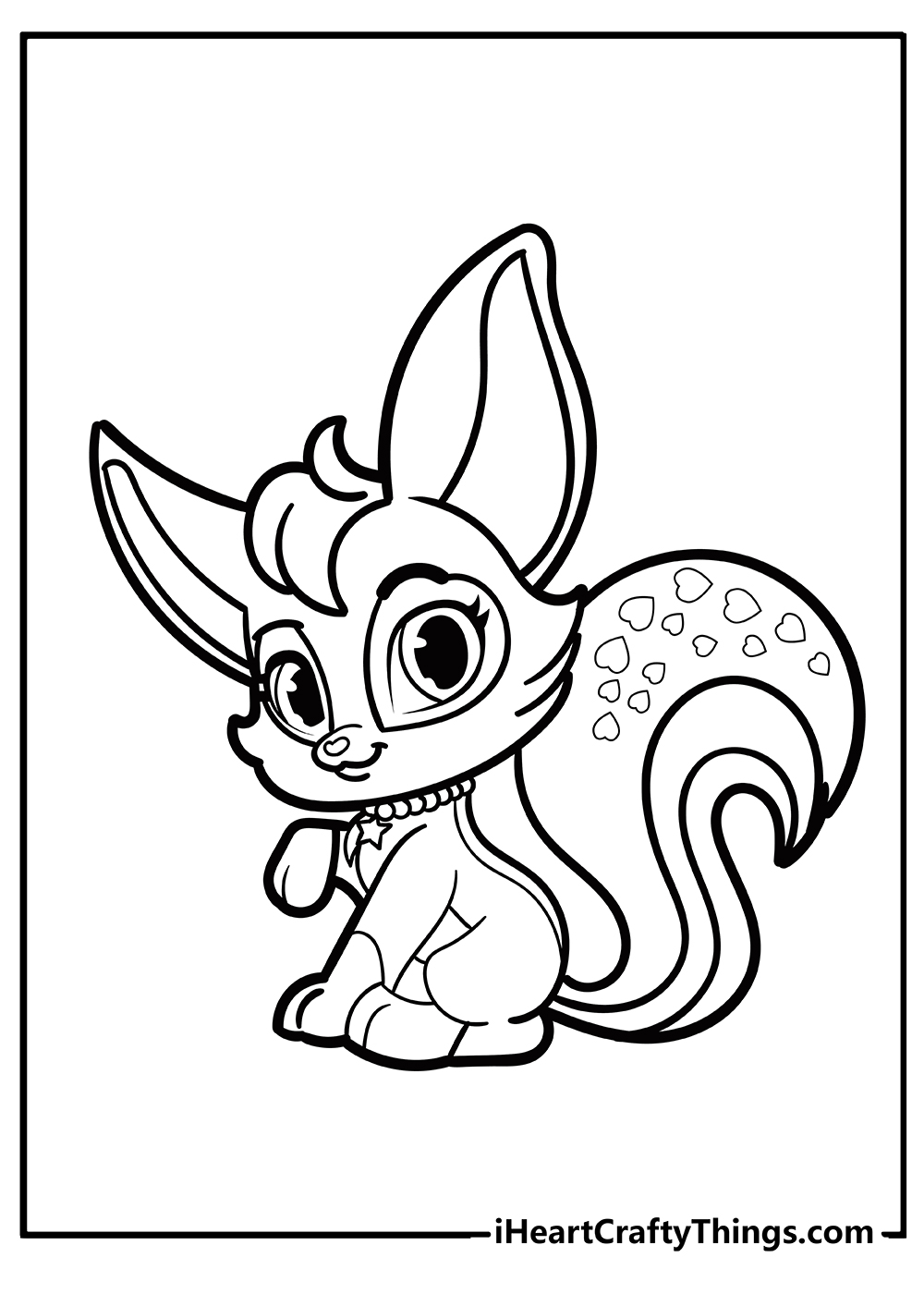 Last, but not least, here's the last picture in this amazing collection of Shimmer and Shine Coloring Pages – a beautiful girl with thick hair, big eyes, and a trendy outfit!
She looks like she wants to give someone a hug, so would be nice to offer? Maybe you could give her a hand and help her choose some nice colors for her outfit.
We're sure you're going to do an amazing job at coloring these Printable Shimmer and Shine Pages.