Plants vs. Zombies is a popular video game series created by PopCap Games in the United States.
It was released on PCs in 2009 but is currently accessible on various platforms, including the internet, Mac, Xbox, PlayStation consoles, and mobile phones.
Plants and zombies are two competing factions in the game. The zombies are constantly attempting to infiltrate the players' homes to consume their brains.
To prevent them from doing so, the players must use various plants to combat this conflict.
If your children are fans of the game, we've got these Plants Vs. Zombies coloring pages to help them win the battle of good vs. evil even when they are not in front of the computer.
They can be downloaded and printed for free so that children can enjoy them right away!
10 Brand New Plants Vs. Zombies Coloring Pages – Free to Print and Color
The first Zombie on our list is a caveman zombie; they have ancient clothes and a club they can use to hit the plants and attack the house.
These zombies are entertaining, but they are just as dangerous if the plant defense is not up to keep them away.
While most zombies in the game look pretty similar with minor changes to their attire, they don't have to look identical in the printables.
Children can experiment and color the zombies in any way they like, so print out these Plants Vs. Zombies coloring pages and let them have fun!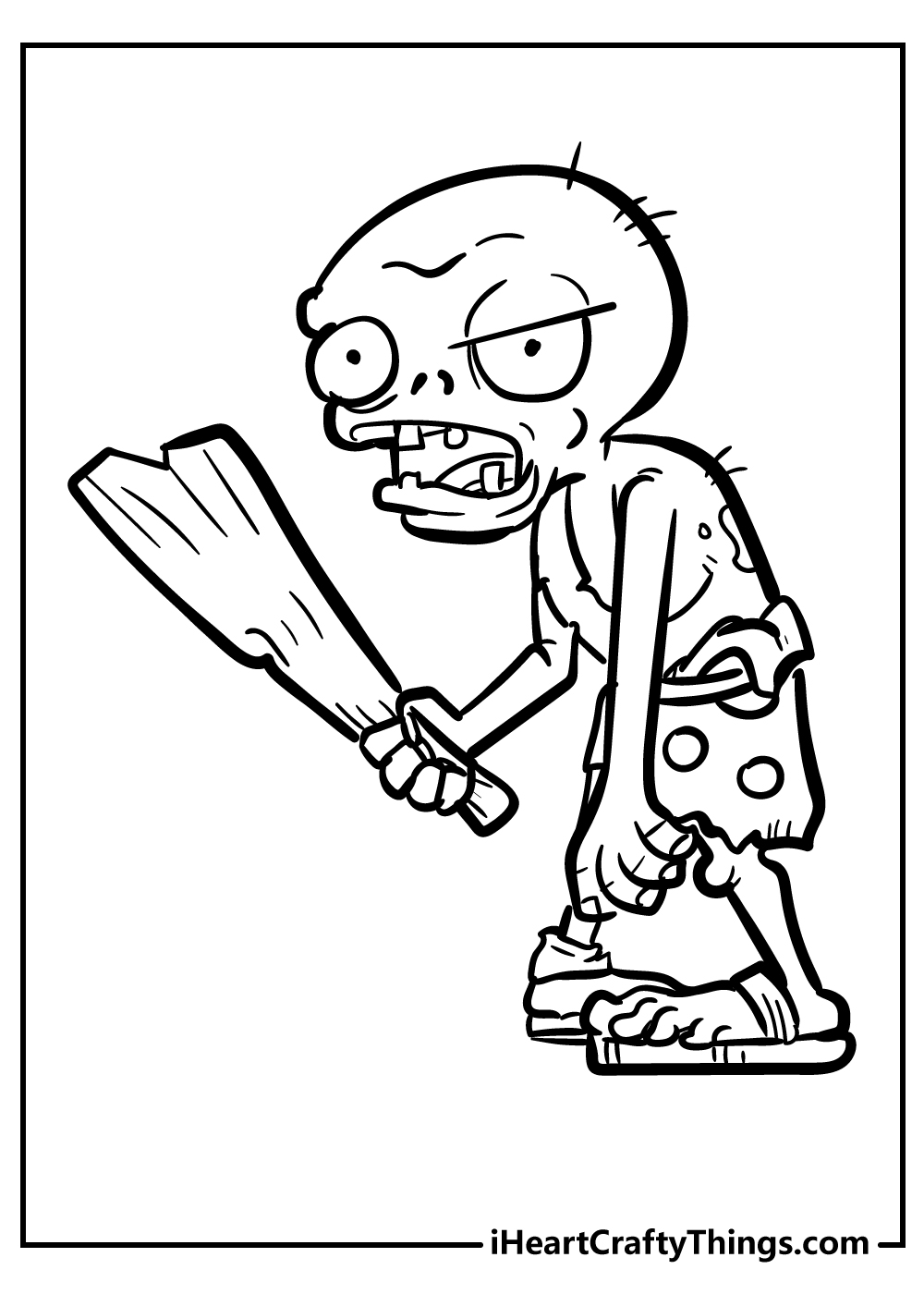 These are the first-level zombies a player will face as the game begins. They aren't armed, and they don't have any particular travel skills.
When five regular damage bullets strike these troops, they lose their left arm first. They are killed after the tenth shot, and their brain slips off the corpse.
These fellas are very fun to color and experiment with.
You can make the pants green and the shirt yellow, add some funky colors to the necktie and maybe even make the Zombie itself more colorful than in the game.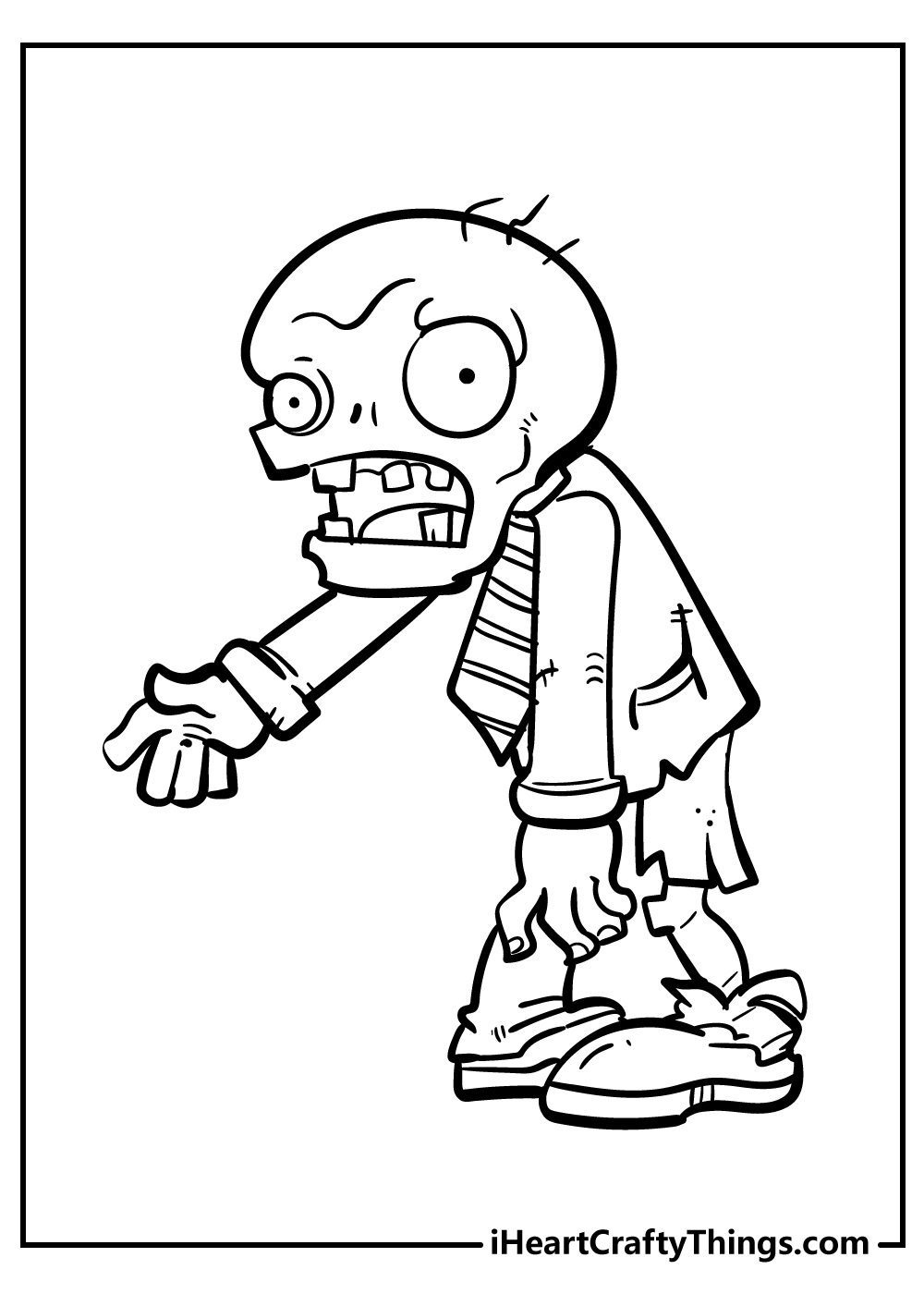 This Zombie is dressed in a funny skeleton costume, making it even more creepy and adorable than the other versions.
The details of each bone will be amusing to color in, as children can use different shades and experiment with the print.
This Plants vs. Zombies coloring sheet can also serve to learn about the bones in the body and how they are connected.
Learning while playing is always more fun, so children will surely enjoy this short anatomy lesson.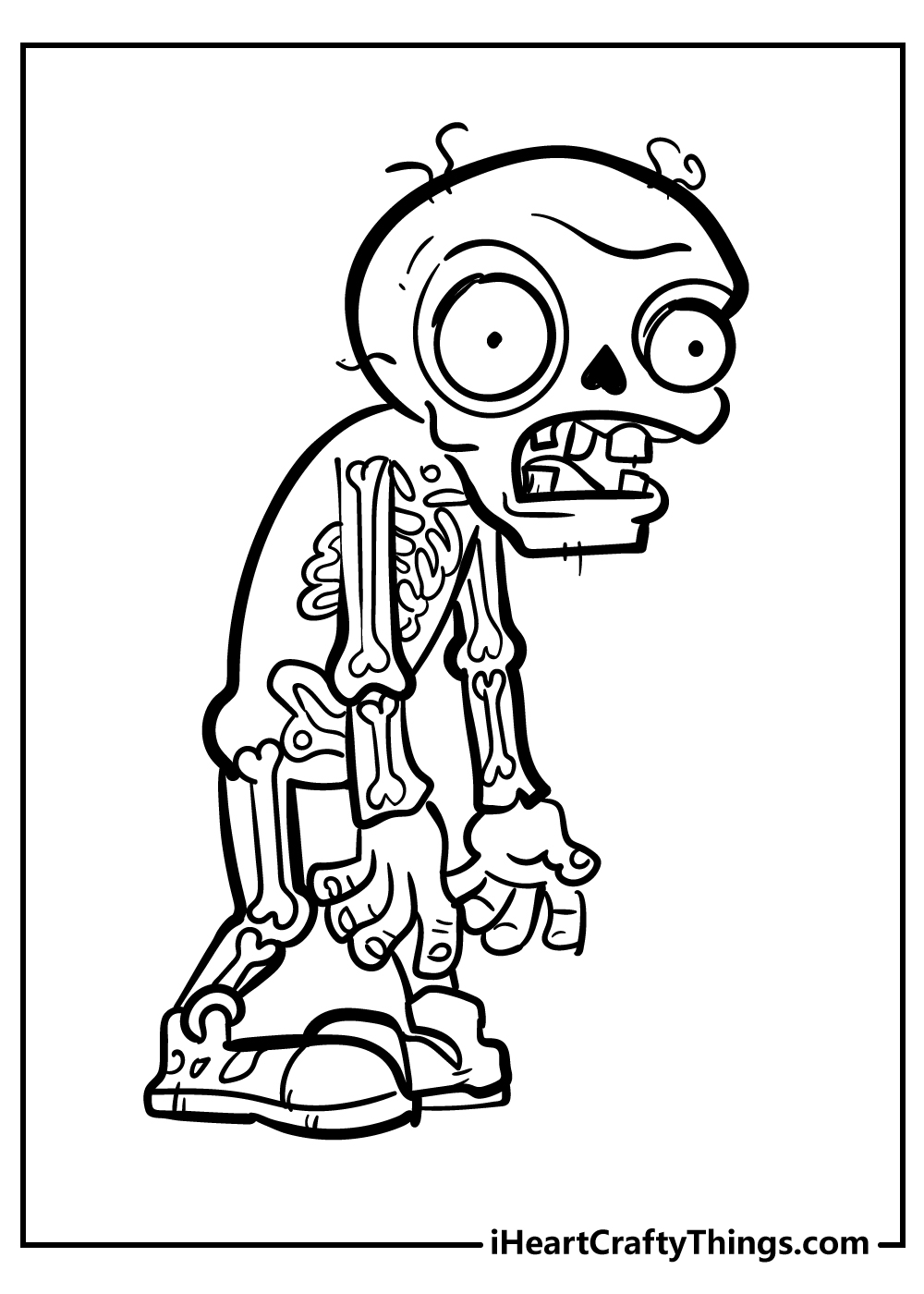 The Sunflower is the player's second line of defense. The natural Sunflower inspires her design, and her strength derives from her ability to create the sun.
She enjoys dancing to the Earth's inherent beat, which she alone can hear. To reap the benefits of the sun, the player must cultivate a large number of sunflower plants.
The Sunflower can create 150 suns in a second after being given plant nourishment.
Suns are needed to grow your plants and plant more, so players quite love them. Her big smile is adorable, and she will be an excellent addition to the collection of Plants Vs. Zombies printables.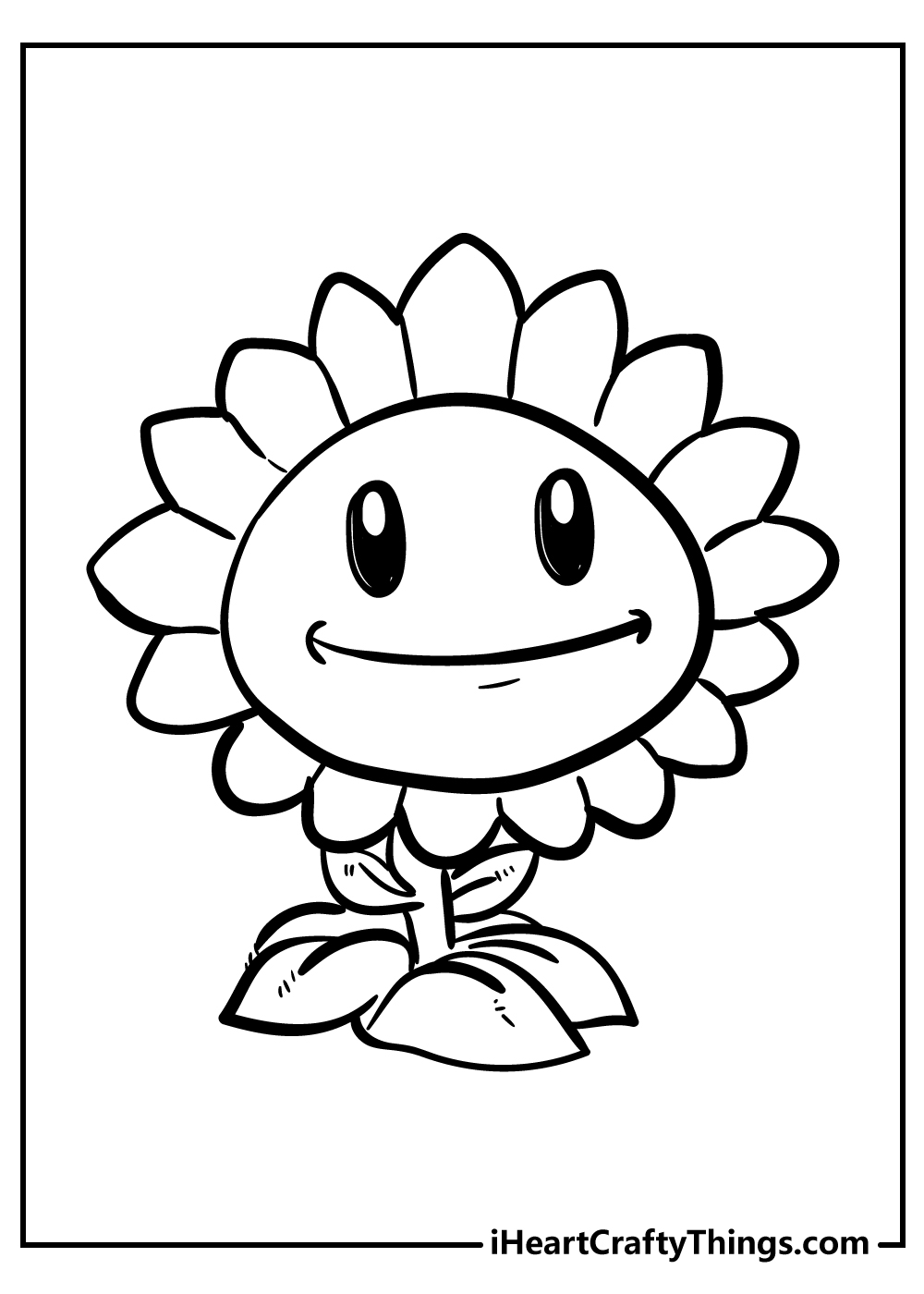 This coloring printable depicts a Pirate Zombie. They are supposed to be scary, but we find every Zombie on these Plant Vs. Zombies coloring pages to be adorable. Can your children collect and color them all?
The Pirate Zombie, dressed in a brown coat and shoes, has the same abilities as the Basic Zombie and counterpart in the Pirate Seas game series.
The Pirate zombie walks with his leg up and a bandana over his head as if he were a pirate. The teeth of the pirate zombie are yellow.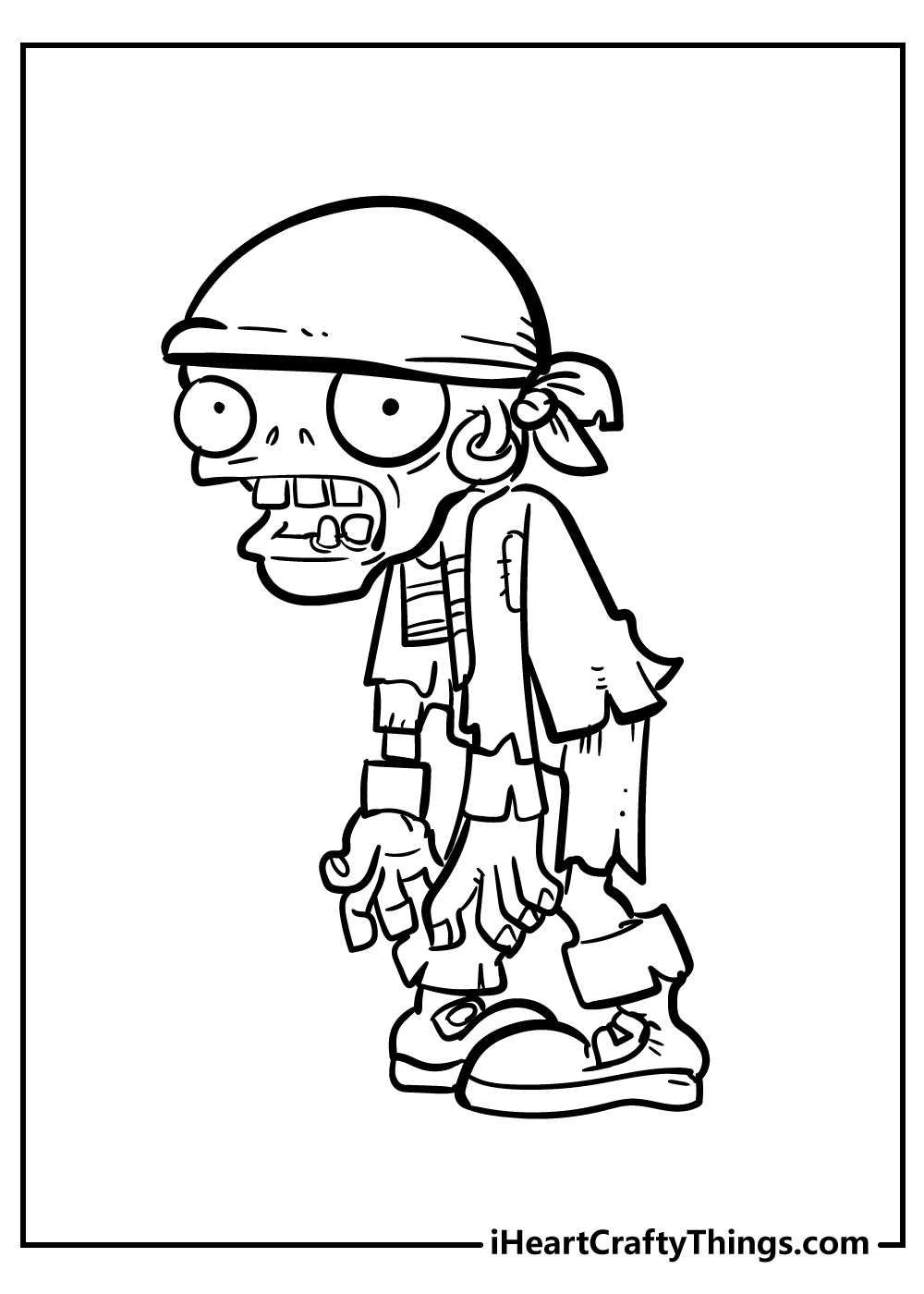 Bonk Choy is a fictional character who appears in the series as a plant. His name is taken from the Chinese vegetable known as bok choy – a type of cabbage.
He has a green hue and is a Kung Fu master with extensive martial arts training.
When you feed plant food to the Bonk Choy, he develops the ability to unleash a solid punch on anybody within his immediate proximity.
This plant is one of the fans' favorites, so if your children are in love with the game, they will surely enjoy coloring this fun character and others in our loss of Plants Vs. Zombies coloring pages.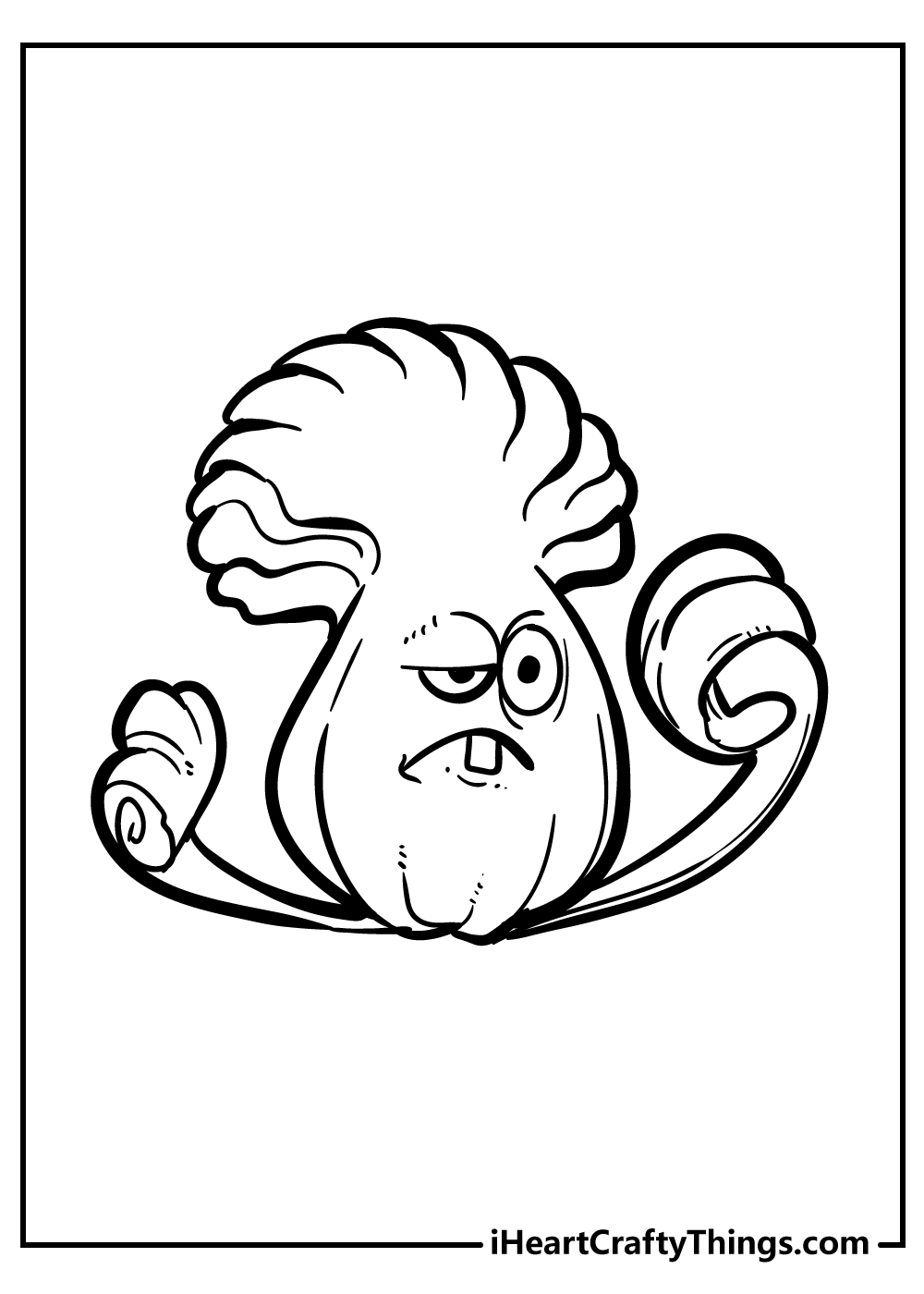 At the beginning of the game, peashooters are the first line of defense against the basic zombie units.
When this plant is given plant food, it transforms into a Gatling Pea with the incredible power to shoot 60 peas every two seconds.
This plant can fire one pea every 1.5 seconds, and each shot does one standard damage shot.
This peashooter is usually green, but how about creating a purple or blue one? Maybe they can even have other special powers that children can think of.
How about drawing and coloring some peas around the peashooter as well?
One thing is for sure, though—these Plants Vs. Zombies coloring page is going to be lots of fun!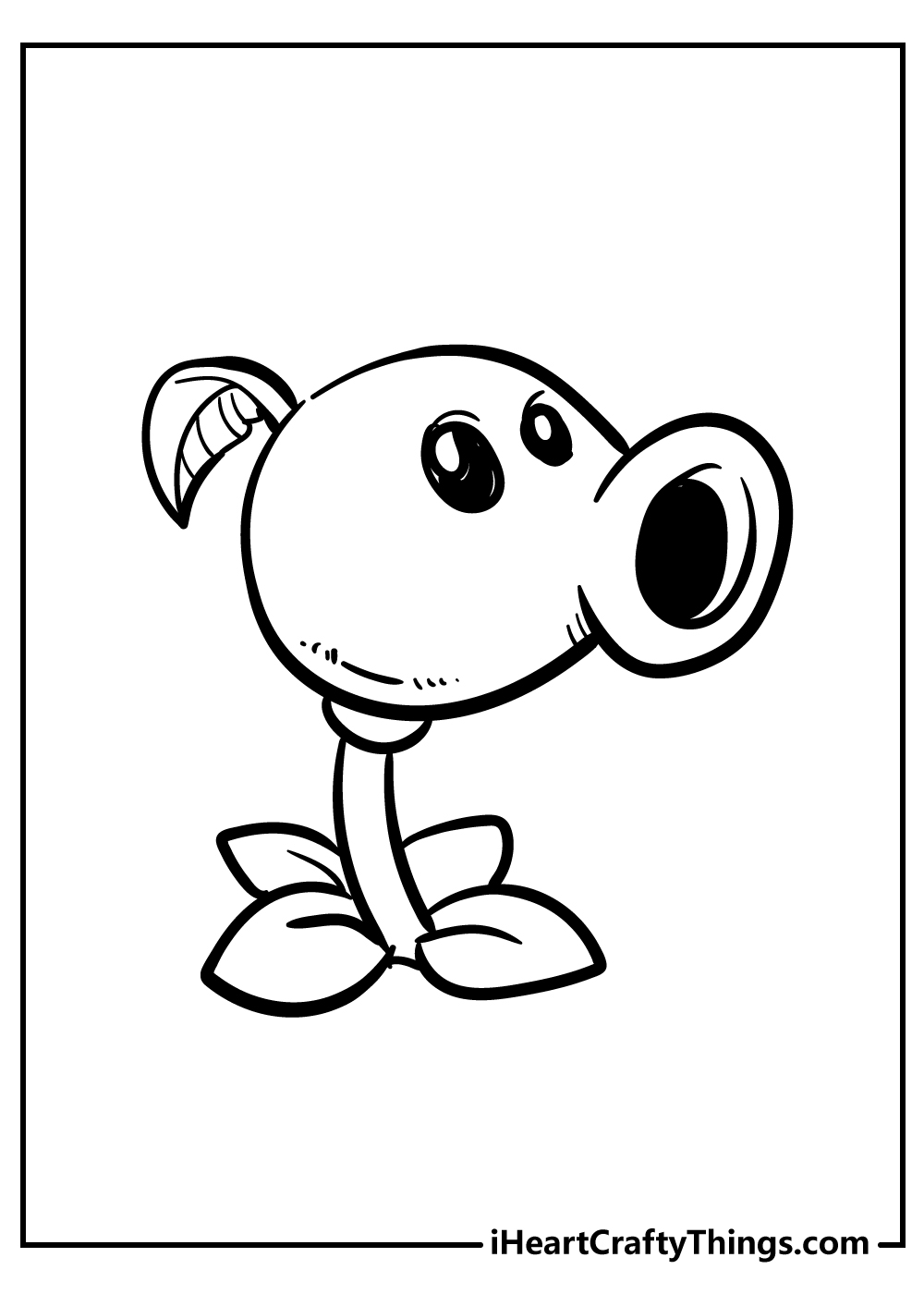 One of the most well-known characters in the Plants vs. Zombies franchise is the Zombie in all of its variations.
He's amusing because he constantly appears to be in the places you don't want him to be and then manages to gather himself just before arriving at your house!
This one is a franken-zombie, with patches and an oversized earring. It looks quite fun, actually.
While they are coloring, make the activity more fun and ask the children, "What would you do if zombies besieged your house?"
One alternative is to use watermelon catapults to protect yourself, similar to those in Plants vs. Zombies 2, but the little ones will indeed have more creative answers.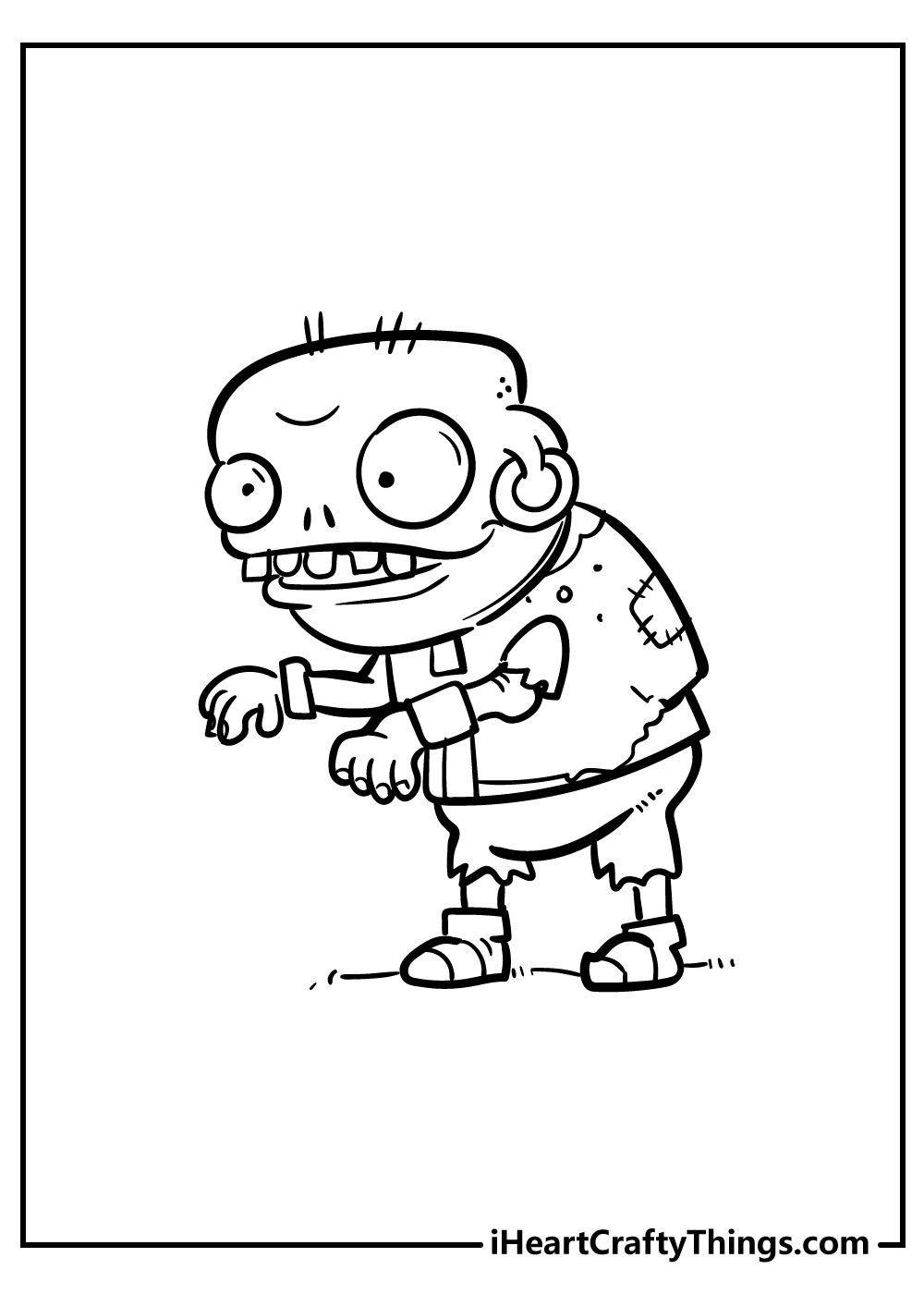 Boomerang is a highly beloved character from Plants vs. Zombies since he can smash zombies from a long distance.
This interesting-looking plant serves as a good defense against the hordes of zombies since the boomerang hits the entire row twice: once when released and once when it comes back.
How will the children color the boomerang plant from this Plants Vs. Zombies coloring page? Print everything out and let them have fun!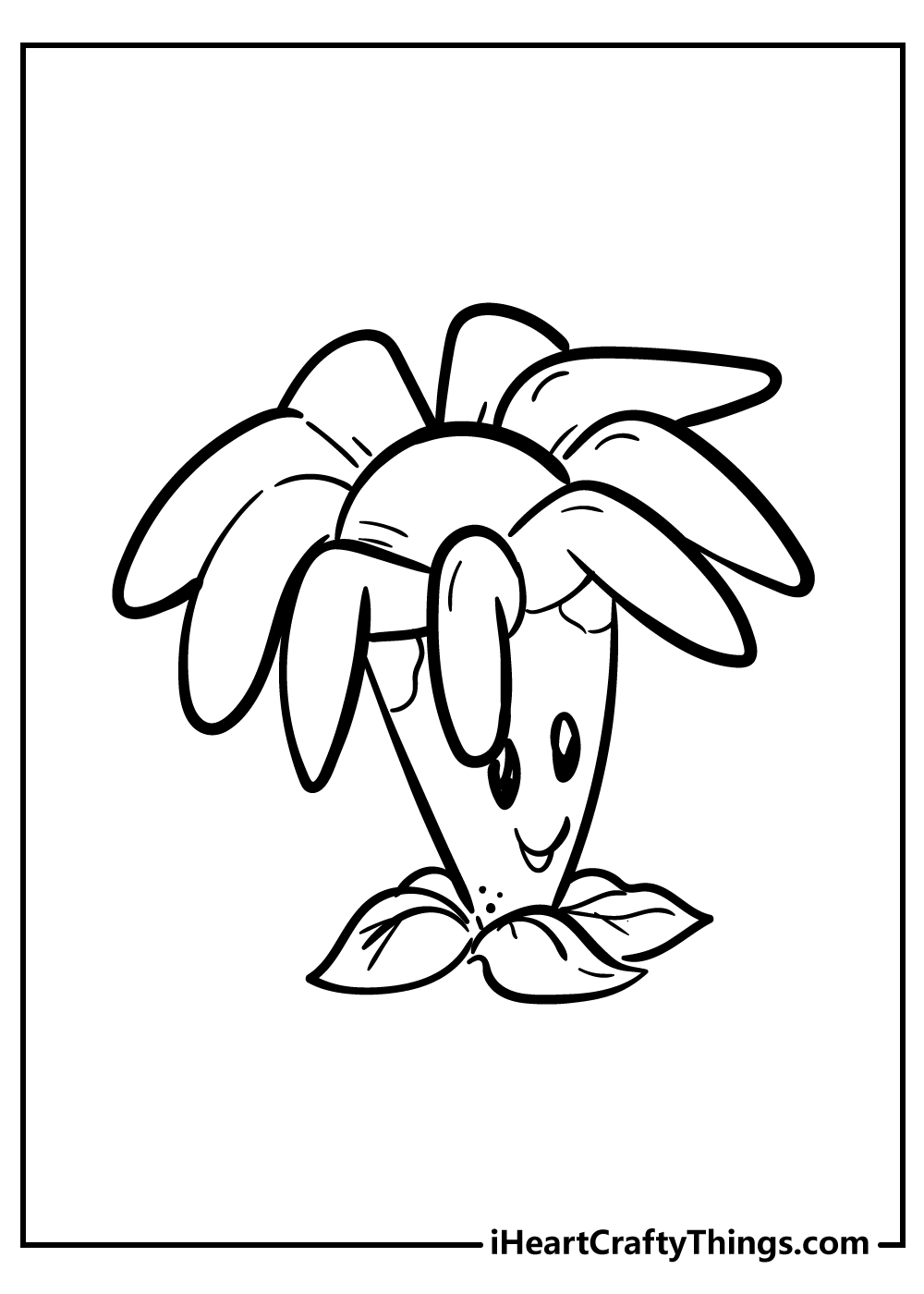 The Venus flytrap, a carnivorous plant, inspired the character found on this Plants VS Zombies coloring page.
This plant's name is Chomper's, which refers to a person who chews or munches loudly.
Chomper can demolish and eat any zombie in the series. However, it takes him 42 seconds to revert to his regular state, making him vulnerable to zombie attacks.
Those who have played the game know Chomper is a precious asset. Chomper is purple with green, but children can color him with any colors they like.
Consider encouraging them to experiment with each of these Plants Vs. Zombies printables!