Many of us had a cute little teddy bear companion when we were younger, and these teddy bears are of course inspired by real bears.
Real bears can be quite intimidating in real life, but they can also be really cute in their way! The panda is an example of this.
Originating in China, these gentle giants are certainly a sight to behold. They are also the stars of this wonderful selection of free panda coloring pages for kids!
Pandas are black and white, which may make you think they wouldn't be a good fit for coloring.
This collection will show that there are many ways that you can have some creative coloring fun with these lovable creatures, however!
There are 10 great panda pictures for you to enjoy here, and every one is free to print, color and enjoy as many times as you like! You can also spread the joy by sharing the collection with your friends and family to enjoy as well.
This is a great collection of cute pandas that we have for you, and we hope that you have a great time working on them!
Please be sure to share some of your favorite finished pictures on our Facebook and Pinterest pages for us to see.
10 Brand New Panda Coloring Pages – Free to Print and Color
We're kicking off this collection of free panda coloring pages for kids with a super cute representation of one of these lovable bears.
This one really looks like a little teddy bear, and it is looking very huggable indeed!
As we mentioned in the introduction, pandas are black and white, but there are still many ways to bring color to the image.
You could use some bright colors for the panda for a stylistic look, but you could also surround it with a colorful background filled with cool, colorful shapes and patterns.
How will you bring some color to this adorable little guy?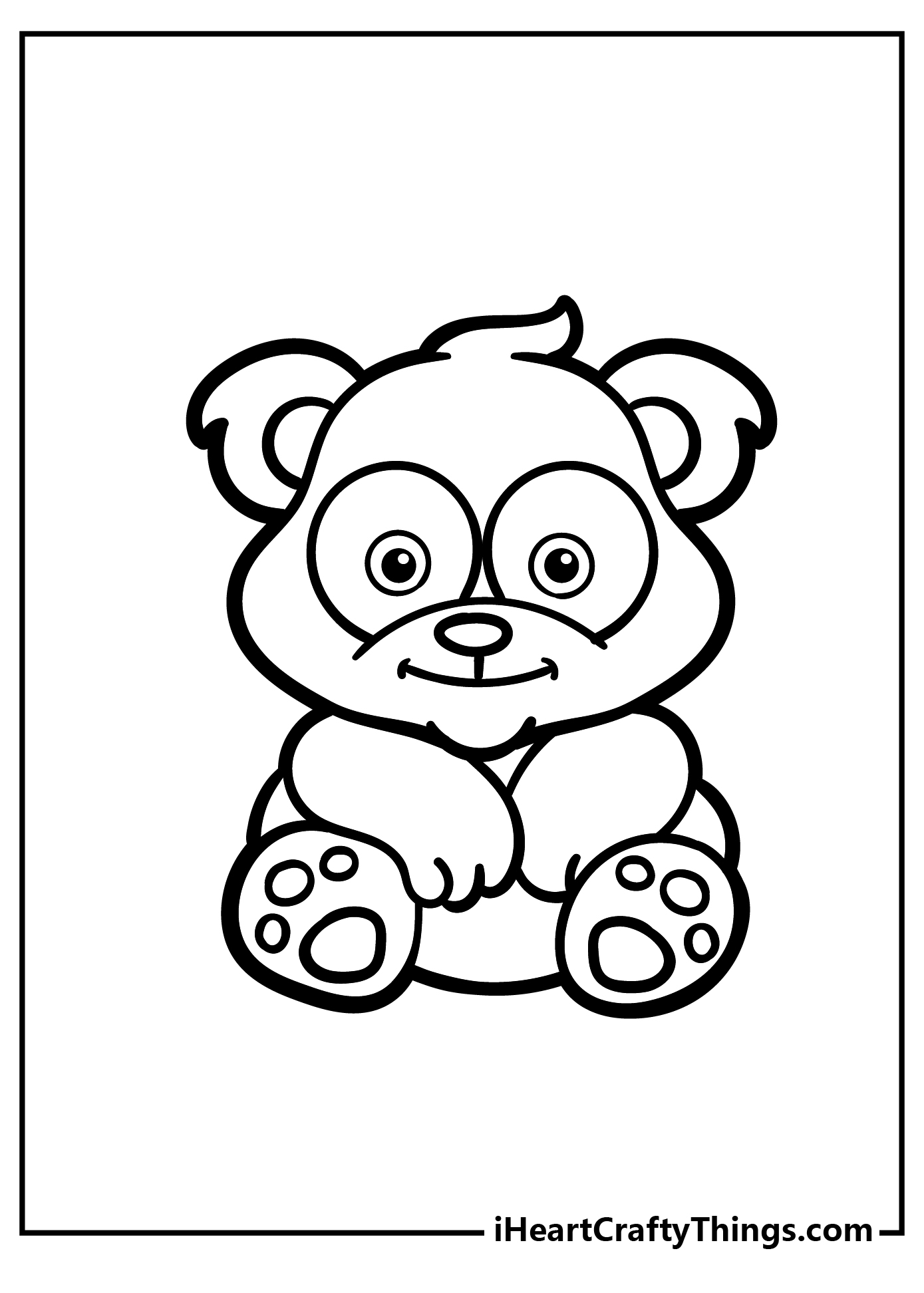 Pandas love to eat bamboo, so much so that is pretty much all they eat! This adorable little panda is clutching some of this precious bamboo, and it looks like it is preparing to nibble on it momentarily.
This has the added benefit of giving you the opportunity to use some beautiful bright green for the bamboo shoot that the panda is holding.
What other colors do you think you will use to finish off this little cutie?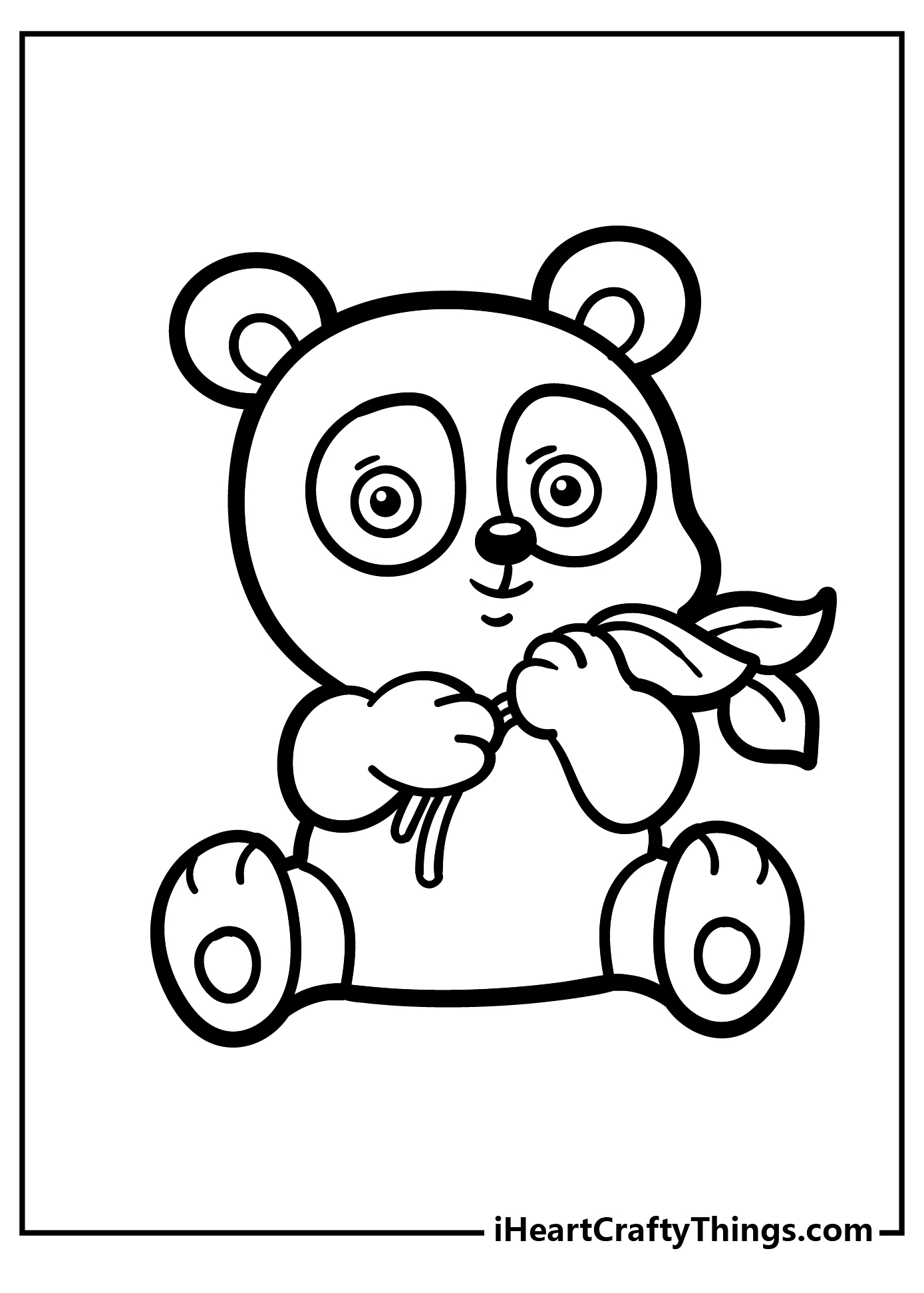 We're feeling the love in this picture! This happy panda is holding onto a big heart, and it makes for a really sweet picture.
Once again, this prop gives you the chance to use some bright colors for a focal point to the image.
Because of the nature of this picture, you could also use it as a card to give to someone you care about to show how much you love them!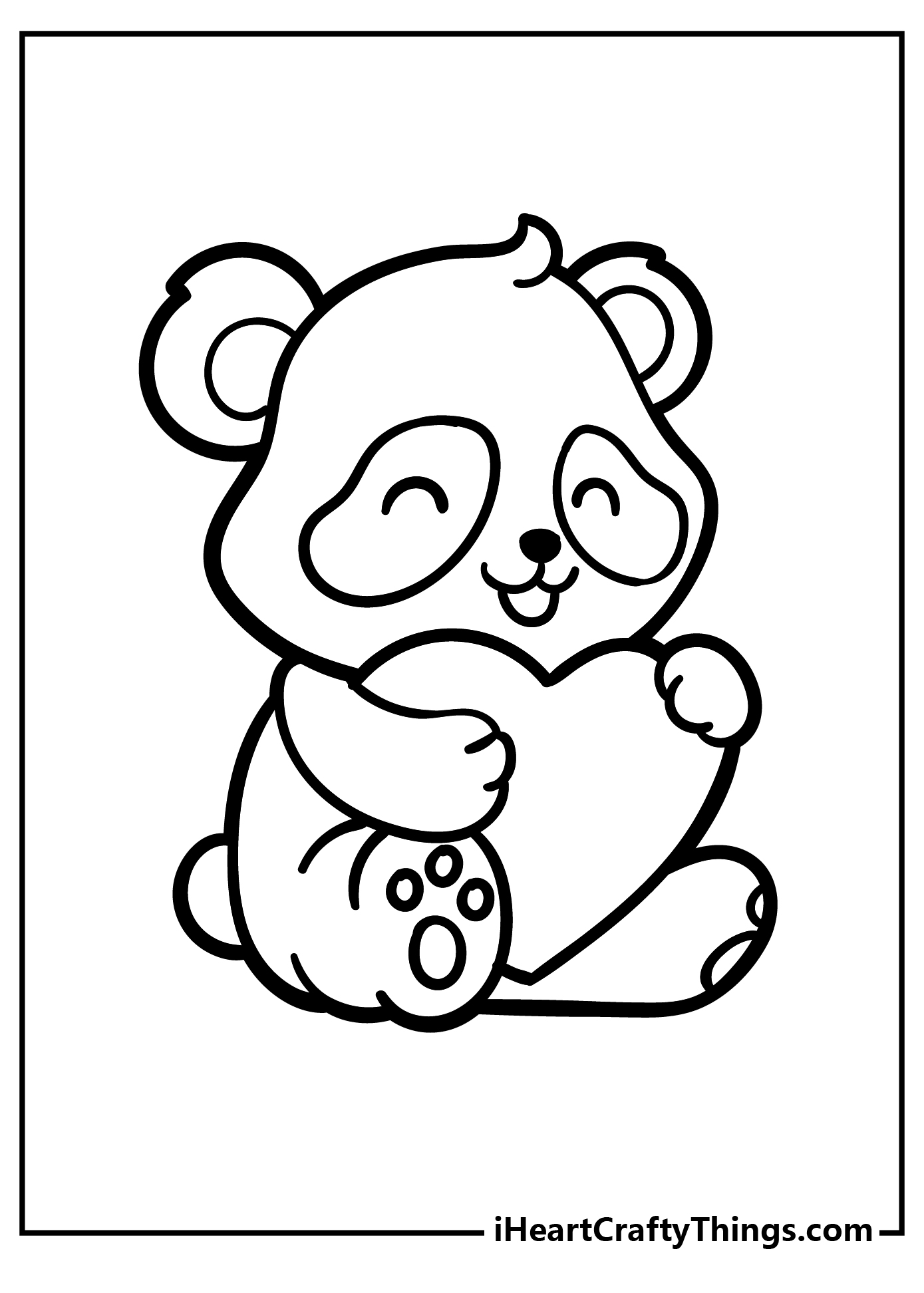 This next panda coloring sheet features a representation of this creature that is a little more realistically proportioned than the previous ones.
This one is also snacking on some tasty bamboo, which means that it is probably a very happy panda!
We think that using paint mediums such as acrylic and watercolor paints would be perfect to represent the realistic feeling of this image.
What colors and mediums came to mind when you saw this one?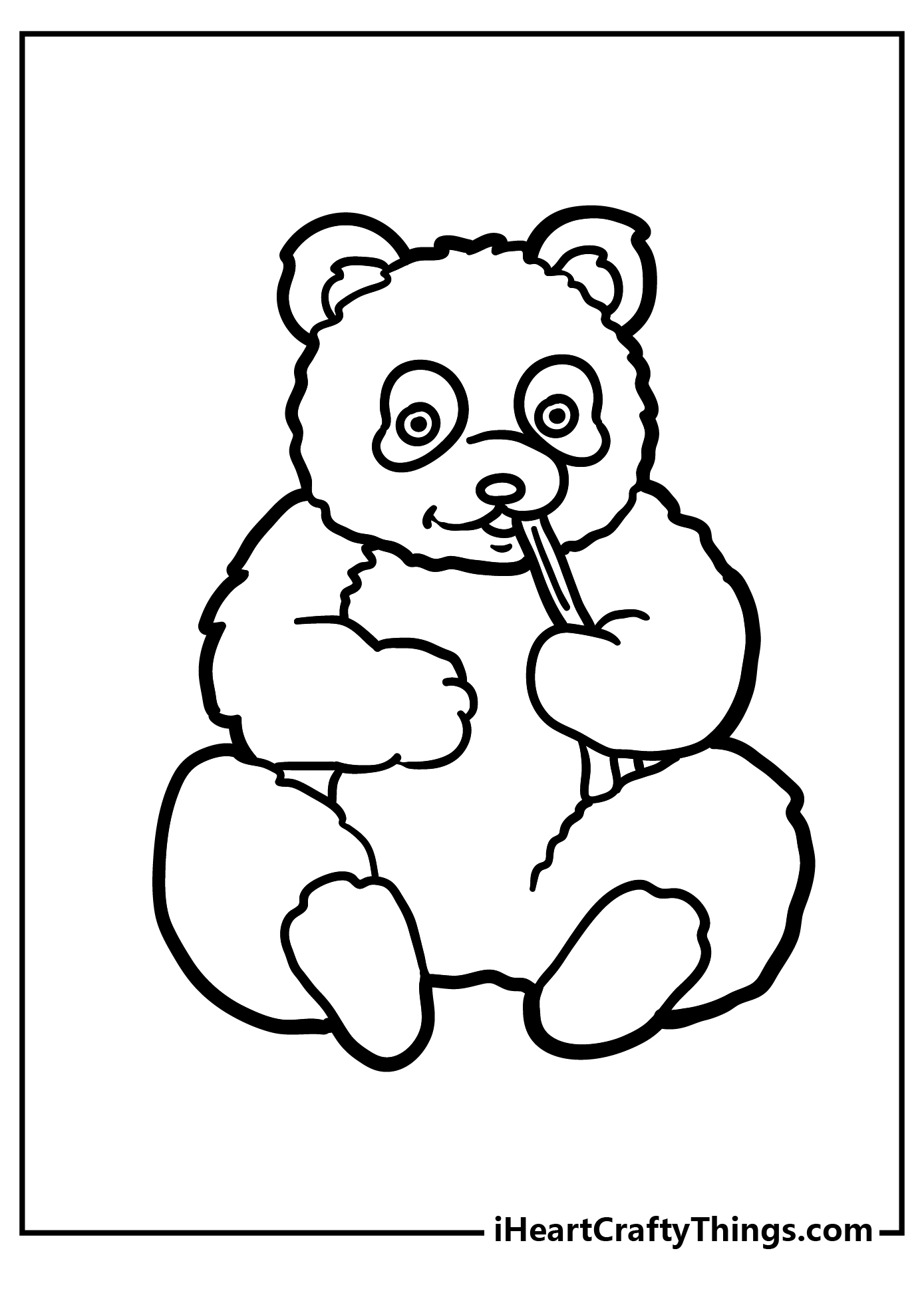 How cute is this next panda? The happiness radiating from this picture is infectious, and you can match that mood with the colors you use.
If we were coloring this one, we would use some bright, happy colors for the panda and the background. It's completely up to you, and we know whatever you choose will look so great!
We can't wait to see how you color this happy panda.
This next little guy also looks very much like a cute teddy bear! It's even wearing some shoes and shorts for extra cuteness.
What colors would you choose for the clothing that it is wearing? There are so many options you could go for!
We're sure this will definitely be one of the cutest pictures in this collection once you're finished with it.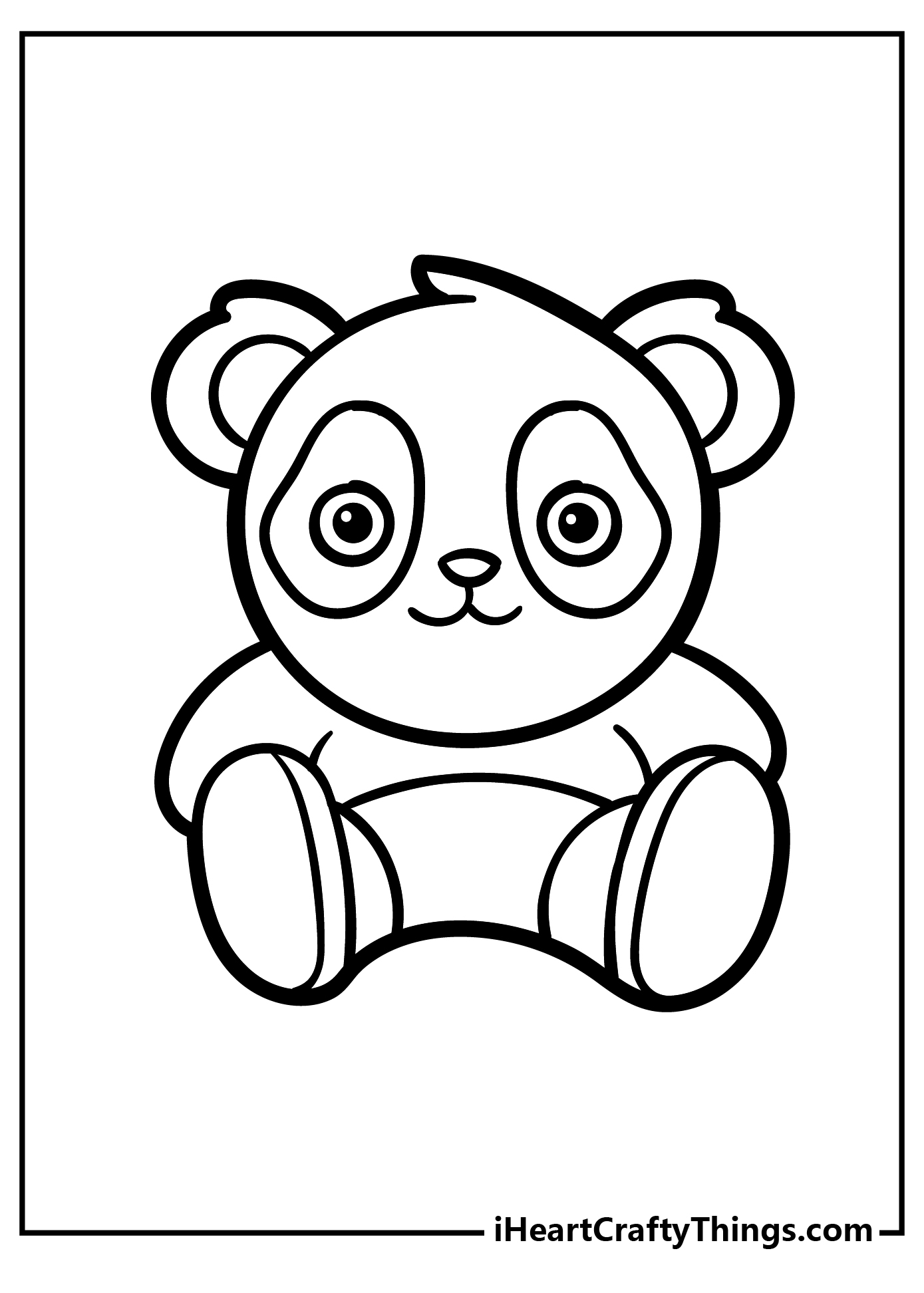 We have a loving feeling in this next panda coloring printable that we have for you! This one is drawn in a quirky cartoon style, and it is also holding a big heart.
We also think this one would look great as a card for someone you love! You could also add some text to make it even more personalized if you decide to do this.
Who would you like to gift this picture to?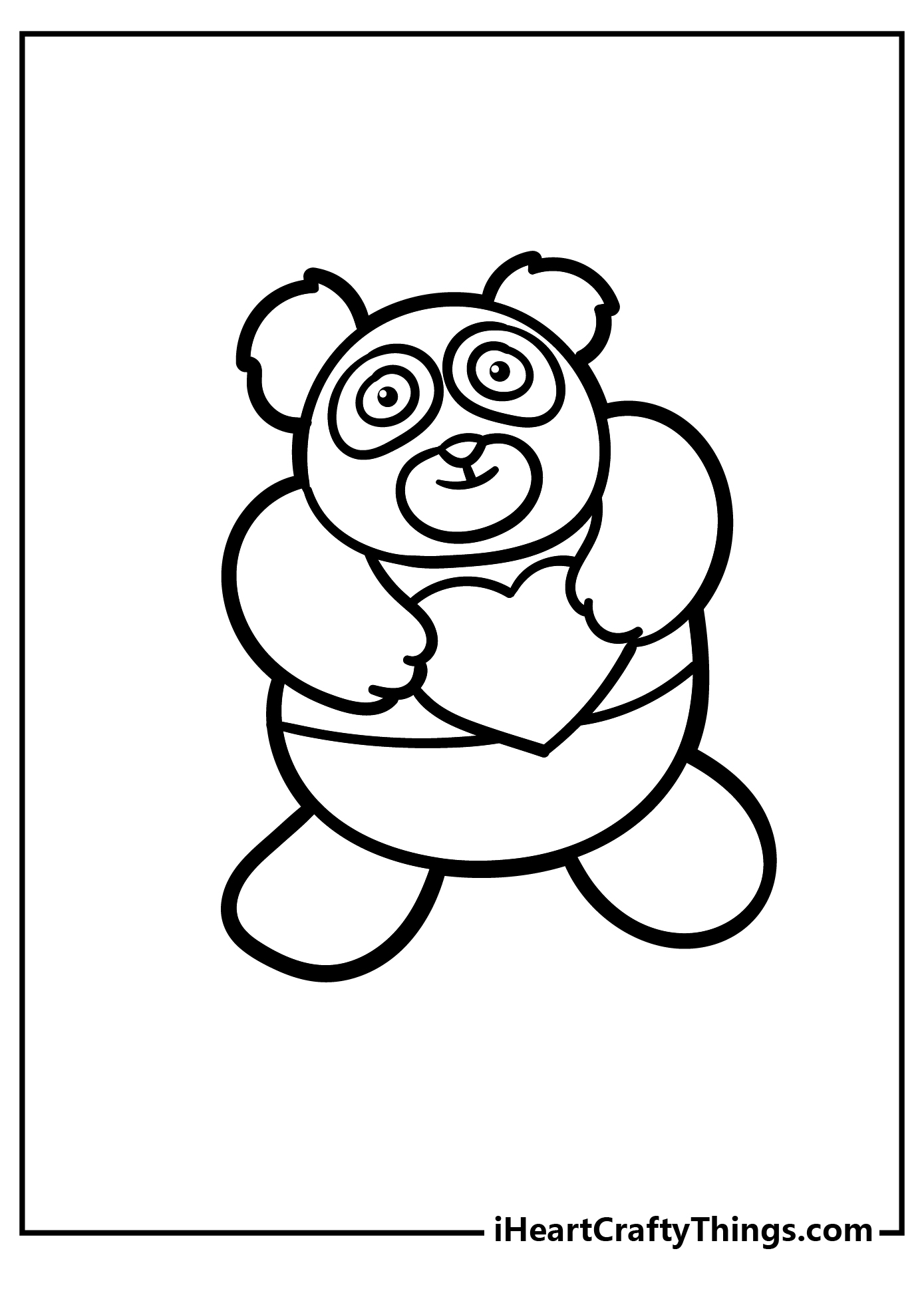 There's a wonderfully calm feeling coming from this next image. This panda looks very sweet and gentle, and you could use colors that will match that mood.
We think cooler colors like light greens and blues would be perfect for the calming feeling of this particular picture.
Are those the kinds of colors that came to mind for you, or did another approach come to mind for you?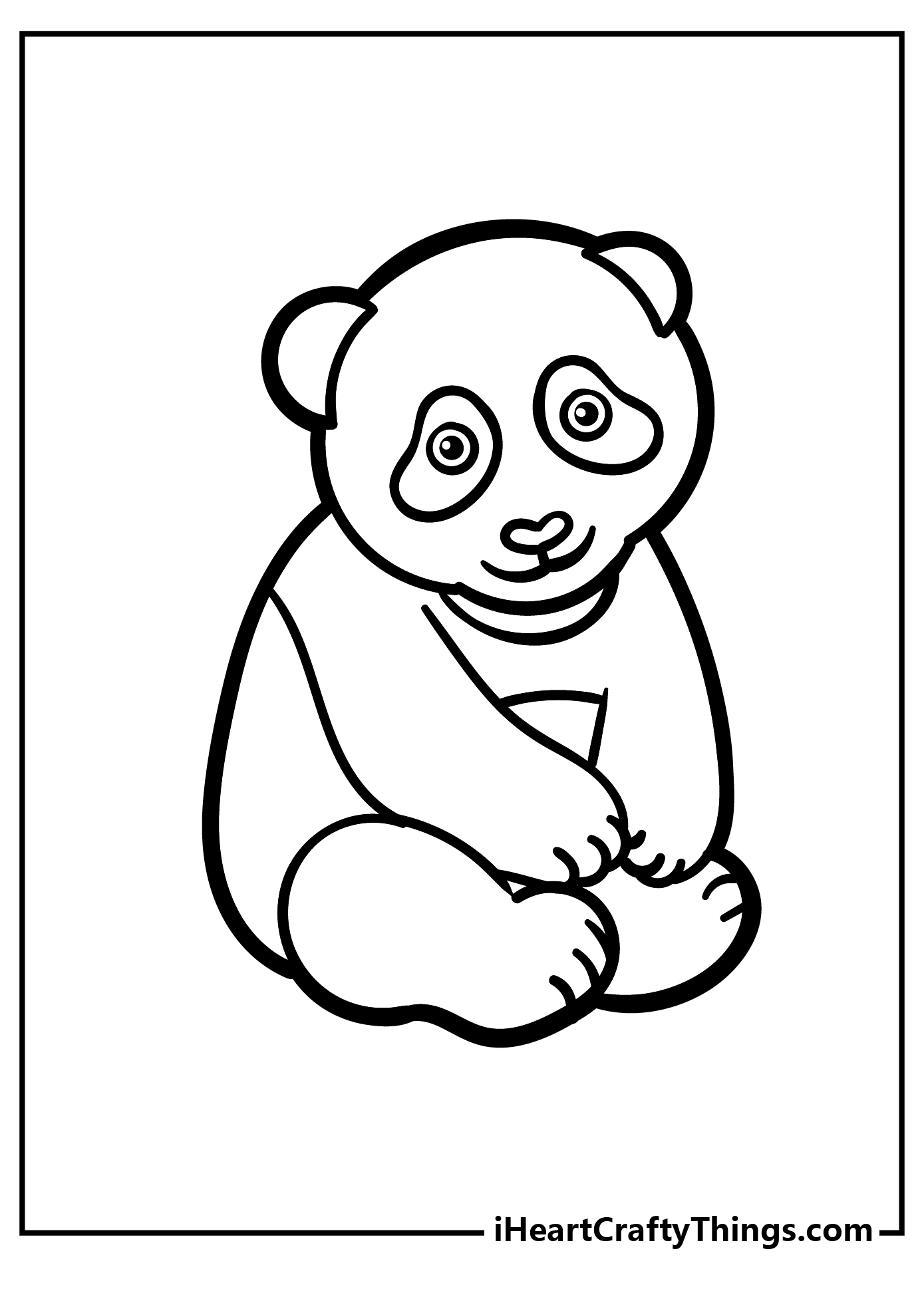 Here's another free panda coloring page for you to fall in love with! This guy is big and fluffy, and he is holding onto the biggest heart yet.
We love the style that this one has been drawn with, and that big heart opens some color possibilities.
Our suggestion would be to use a bright art medium such as acrylic paint or colored markers for the red of the heart, but you could use all manner of colors for it.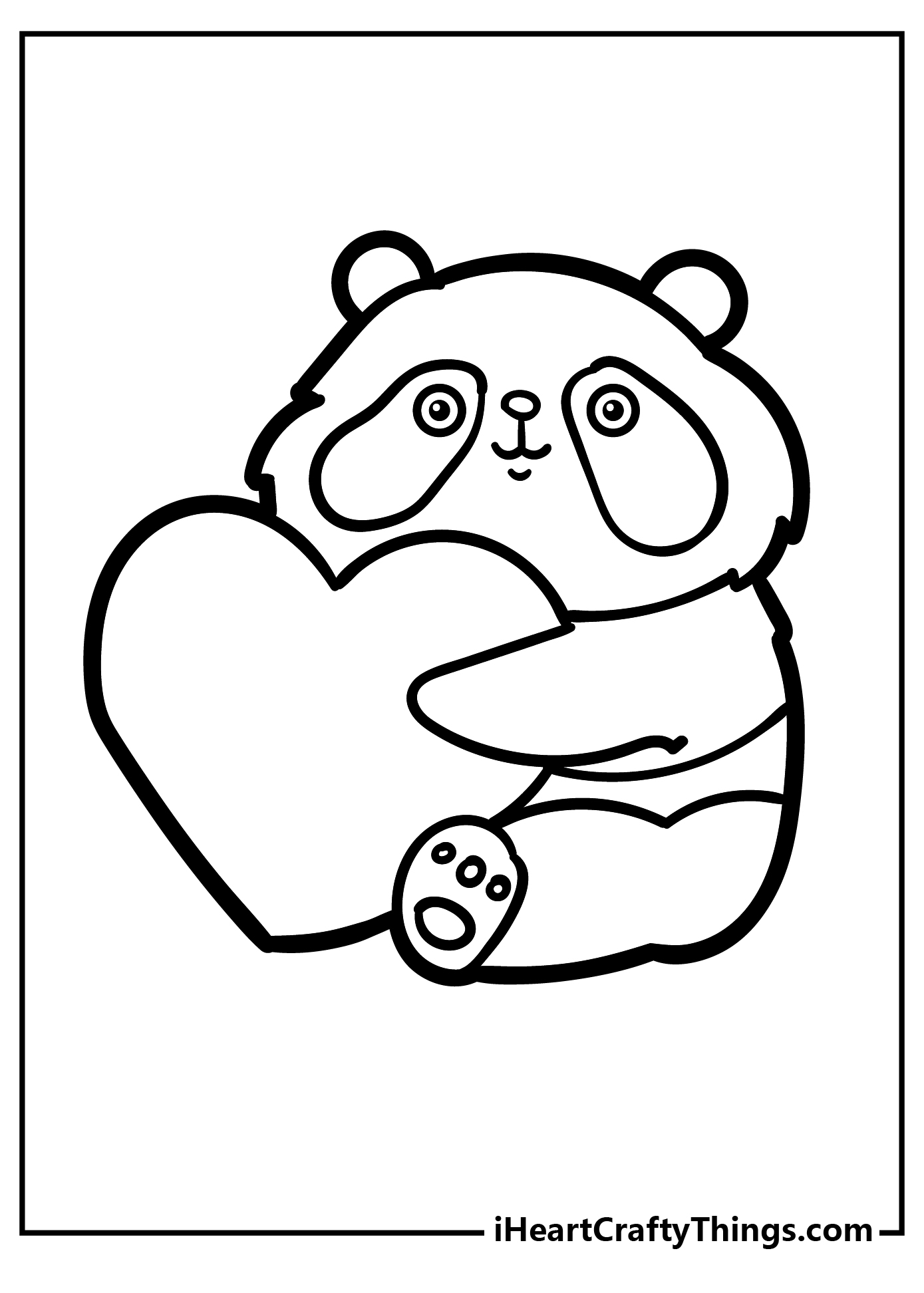 This final panda of the collection is ready for a hug! This is another cutie for you to color, and there are loads of small details for you to color as well.
You could color the pads of its feet with some pretty pinks, or maybe even use a different color for each small section.
The background is blank here, so you could fill it with some lovely color or maybe draw some background details, shapes and patterns to fill it in.
Whatever you go for, we know it will look incredible as you finish off this cute collection!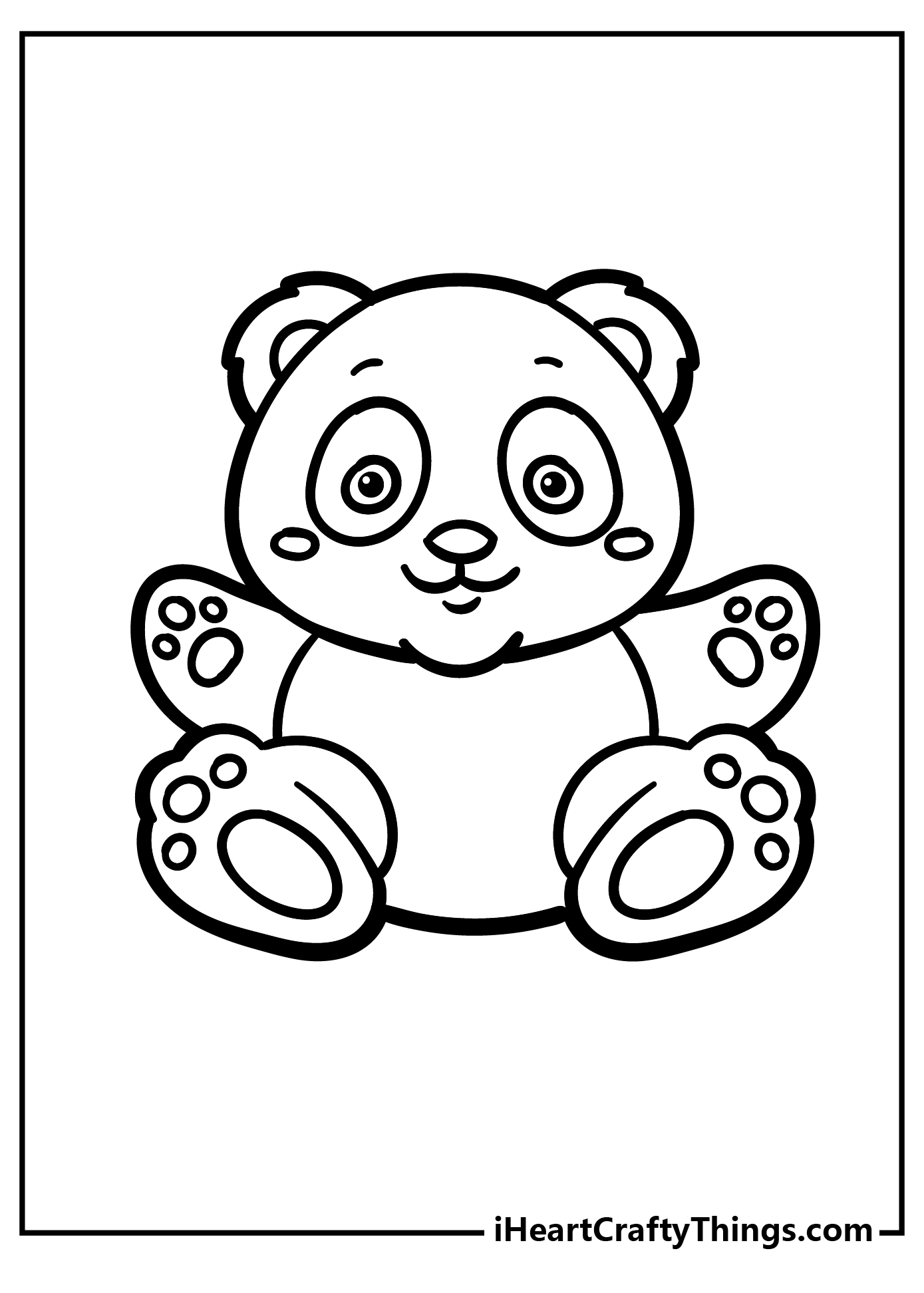 Panda Coloring Pages – Which will you choose?
There were so many cute pictures to color in this collection of free panda coloring pages for kids, and we hope you had an amazing time picking and coloring your favorites!
Don't forget that you can print any of these images out as many times as you like as well.
When you're ready for your next coloring challenge, you can find many more coloring page collections free for you to enjoy on our website.
We also plan to bring out more soon, so stay tuned for those!
Please also consider sharing some of your finished panda coloring sheets on our Facebook and Pinterest pages!
We always love to see how you finish off these pages, and we know you will have done an incredible job on these cute pandas.