Spring is a magical season where everything comes back to life. With birds chirping, bees buzzing, and fresh life sprouting everywhere, you can't help but stopto feel the aroma of blooms filling the wind.
Of course, that wind isn't always warm — spring is a pit stop on the route to summer's heat, but it isn't quite there yet.
The ground may still be frozen depending on where you reside. Sure, the weather is milder than in the winter, but it doesn't mean the temperature won't drop on occasion.
That means you'll need exciting indoor activities for your children to do. What is our solution?
Print out some March coloring pages and hand them out for children to enjoy from the convenience of your own home.
10 Brand New March Coloring Pages – Free to Print and Color
Spring arrives after winter and changes things up, and it's all thanks to the sun and rainbow that we get to see every day.
By tackling this page, children can have fun and experiment with their coloring style, since there are lots of elements they can color in.
This March coloring page is a great way to truly say "goodbye, frigid months!" and "welcome, spring!"
Fun tact to share with kids: The blooming of a cherry blossom marks the formal start of spring in Japanese culture, which usually happens in March, so even more reasons to celebrate this month.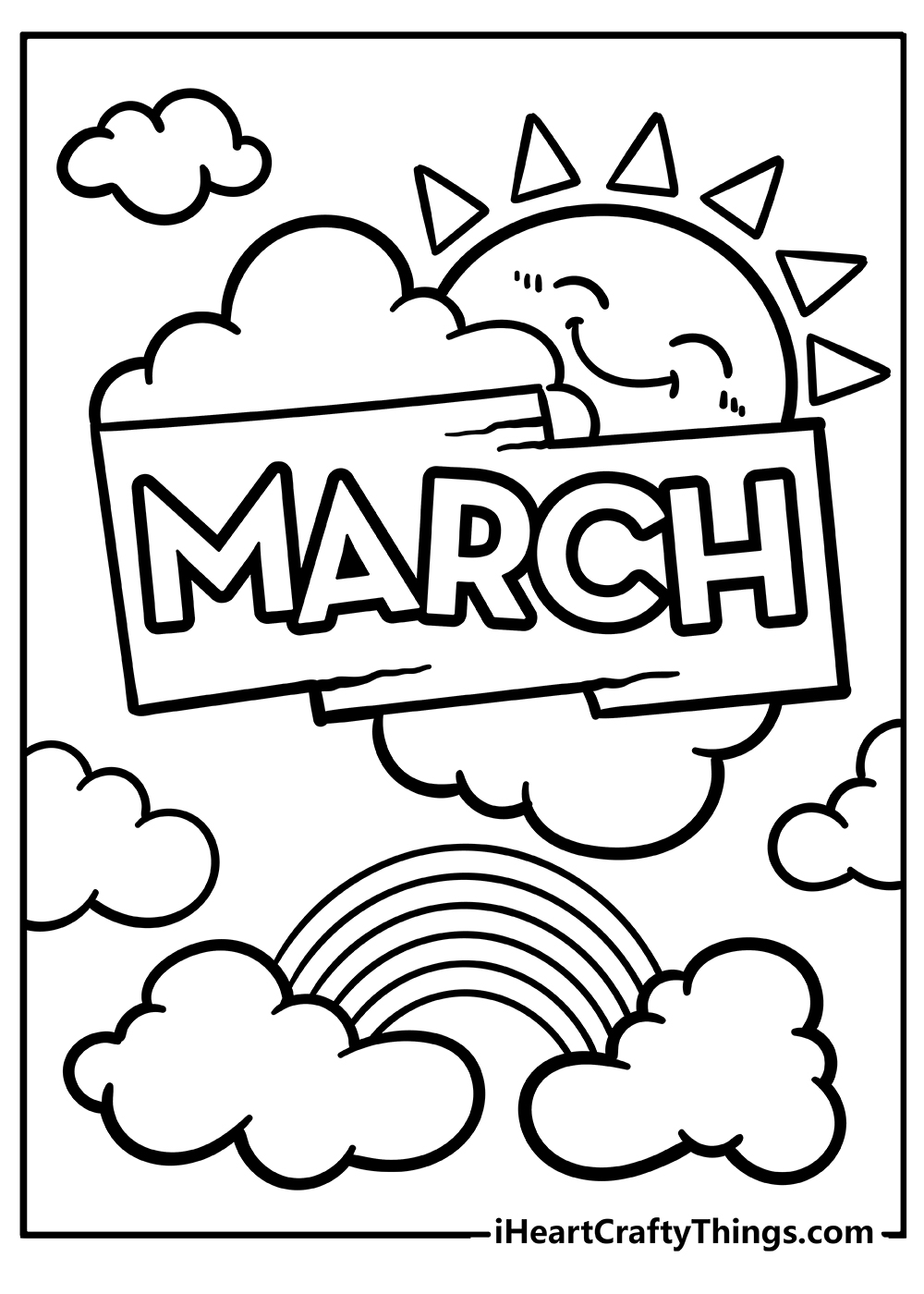 As the saying goes, April rains bring May flowers. But what about March? March brings everything to life and paves the way for a beautiful spring.
With this March coloring page, kids can color in the lucky clovers and feel free to addin more of they want to, to create angreat spring blossom work of art.
And, get this, spring fever is a genuine thing! As the weather warms up after the winter, your blood vessels dilate.
This causes your blood to rise to the surface, removing heat and filling you with energy. Pretty neat, right?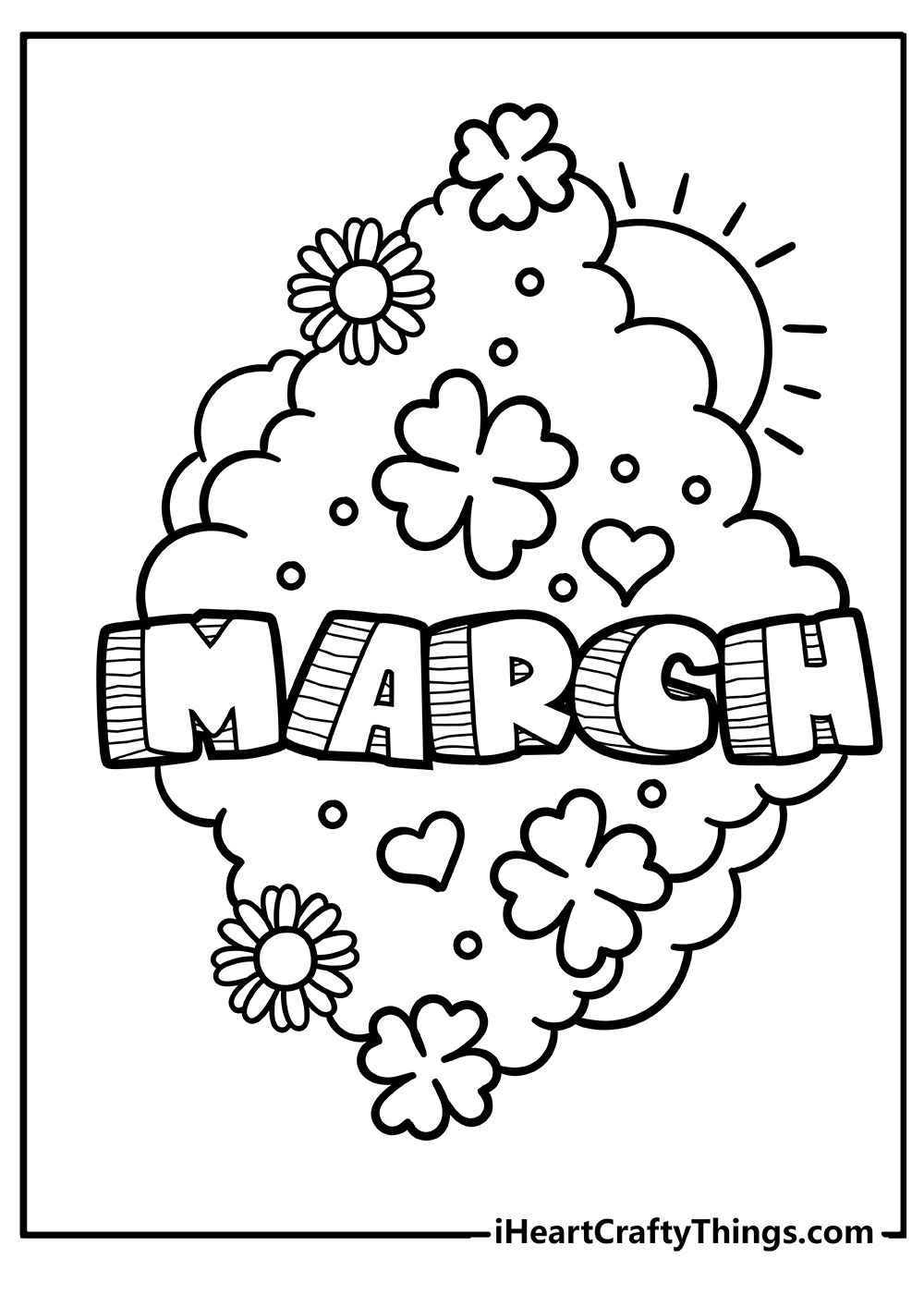 This March printable sheetencourages you to go outside and launch a bunch of kites all day long, but since March weather is often unpredictable, it can be a nice, relaxing way to pass the time until it's warm enough to go outside.
Longer days are also on the way as spring approaches.
Did you know that the ancient Egyptians adored spring, so much so that when they erected the Great Sphinx, they made it face the rising sun of the spring equinox?
That's an interesting fact to share with your little artists and teach them more about the meaning of spring in our lives.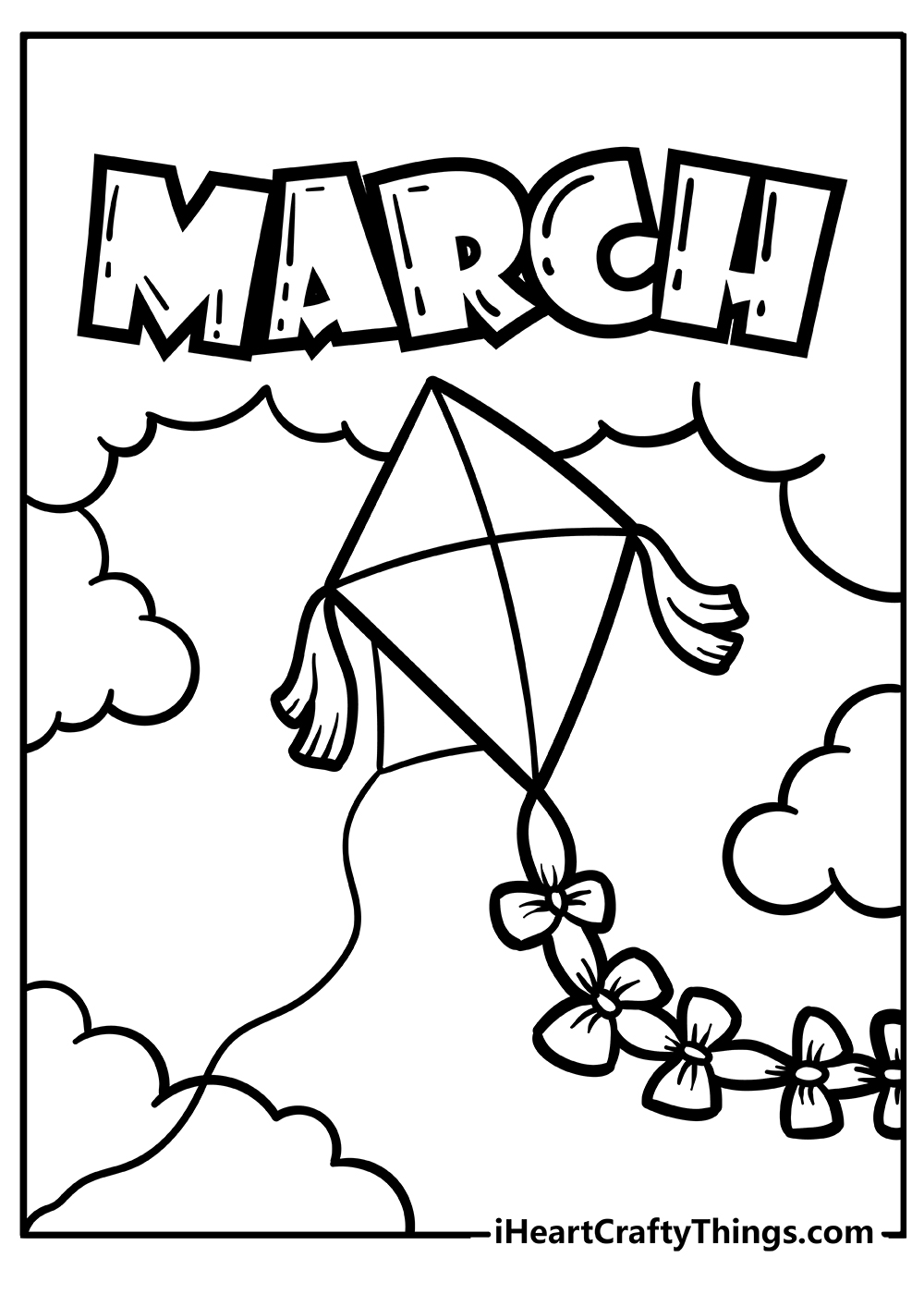 This free March printable, in addition to being a lovely coloring sheet, lends itself perfectly to a bonus activity. Isn't it true that the sun, rainbow, and flowers are three crucial spring elements?
As your child paints these, ask them what three things come to mind when they think of spring. It may be spring break, sunny rain days, the green of the trees, or a celebration they are waiting.
If possible, ask them to draw and include these elements on one of our coloring pages, to make it more personal.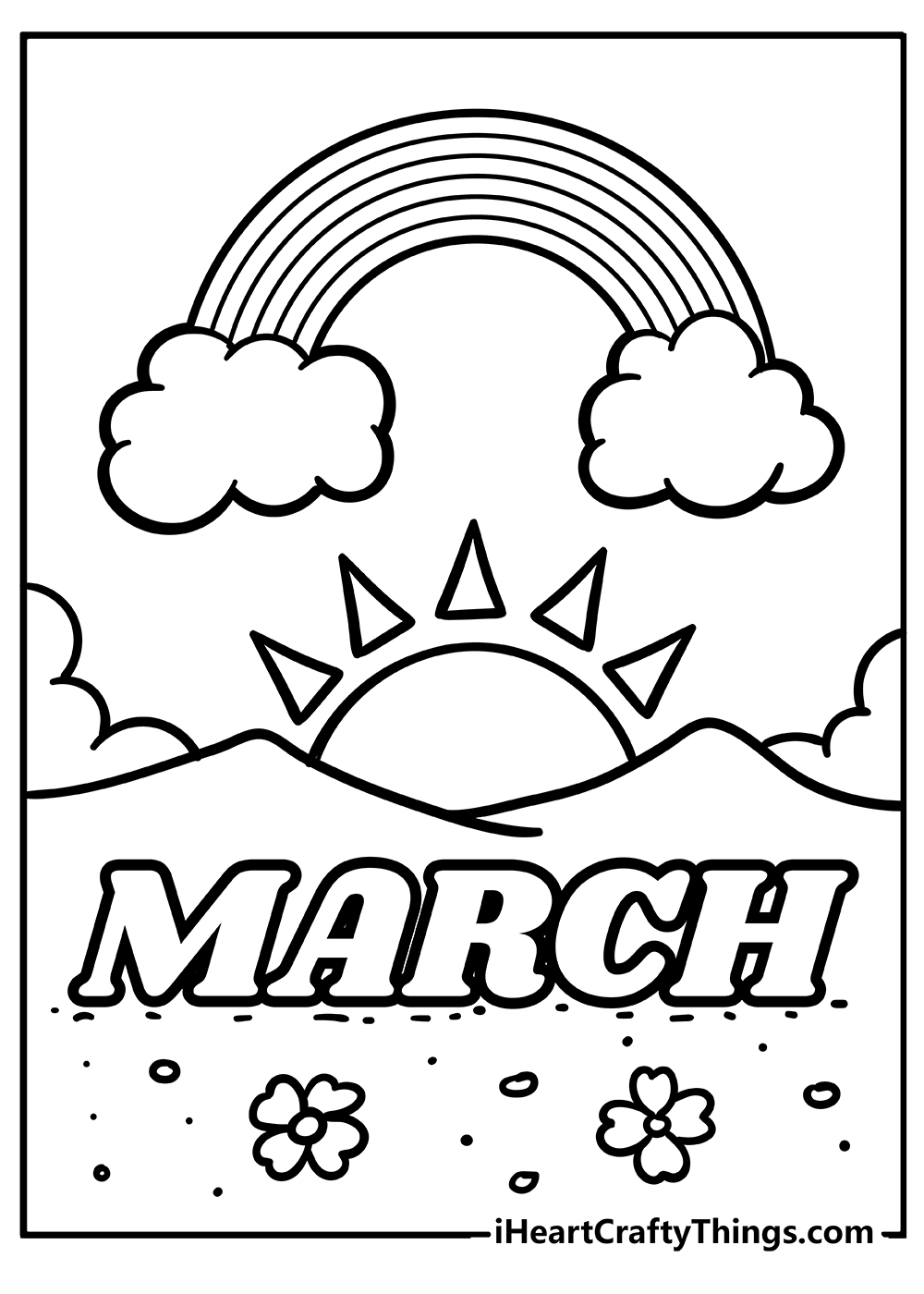 Who among us hasn't attempted to discover the elusive pot of gold at the end of a rainbow? This little leprechaun has definitely shown to be more successful than we ever were.
Speaking of pots of gold, leprechauns have a poor reputation for being sly, but if you're kind to them, they could fill your home with gold.
It occurred to a nobleman who allowed a leprechaun a ride on his horse, according to folklore.
And here's an interesting fact: St. Patrick's official color was sky blue. After the 18th century, the festival became associated with the color green.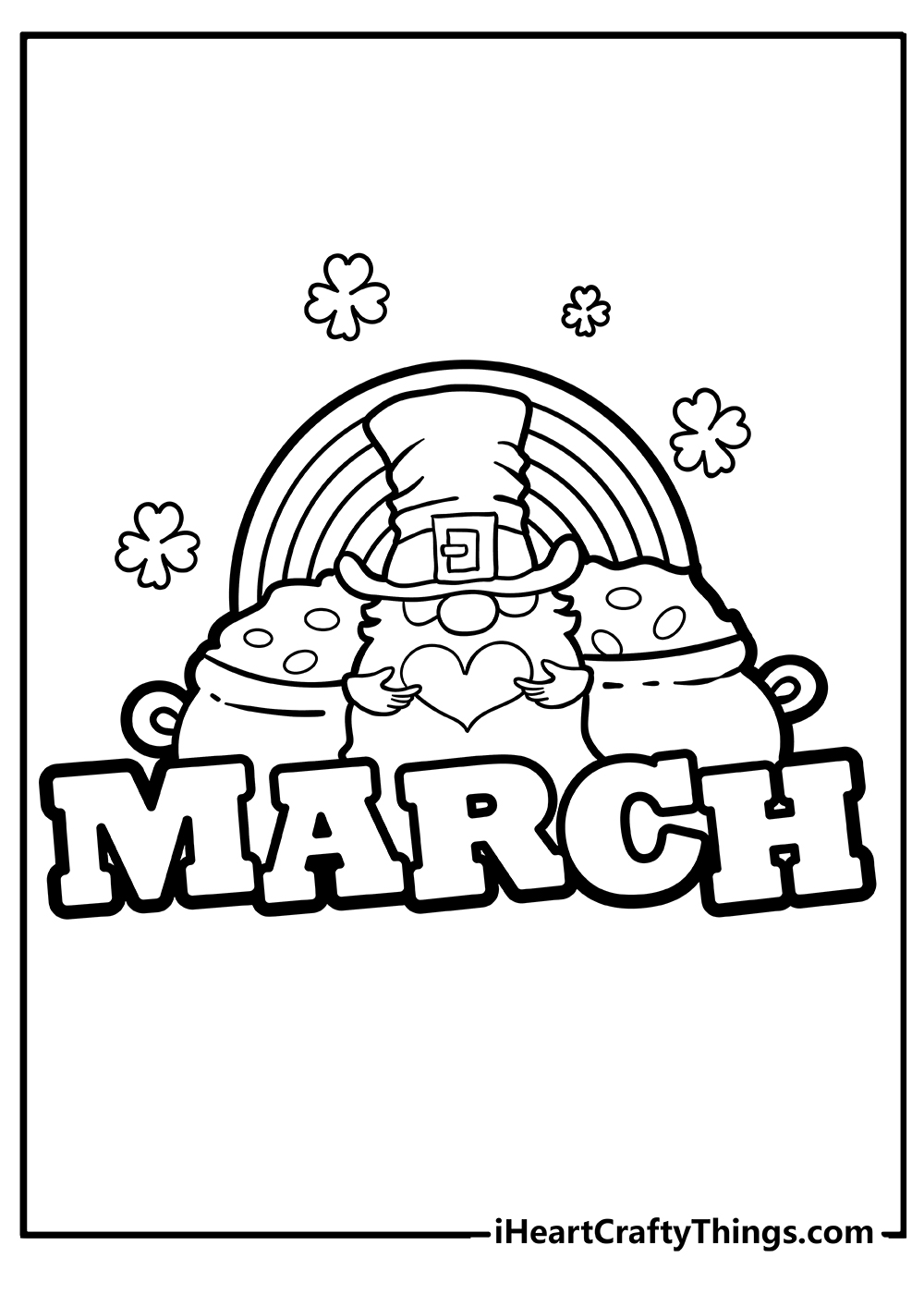 Bees are a symbol of spring and this March coloring sheet is here to prove just that.
If you ask us, this is the type of coloring page that will be framed and hung on the wall once completed. You may also utilize it to encourage your child's storytelling abilities.
What are the bees doing? Is the queen bee waiting for them? Have they found lots of flowers to pollinate? Do they know how special bees are and the good they do for humans?
Take the chance to teach them more about the importance of bees for the entire world and why we need to protect them!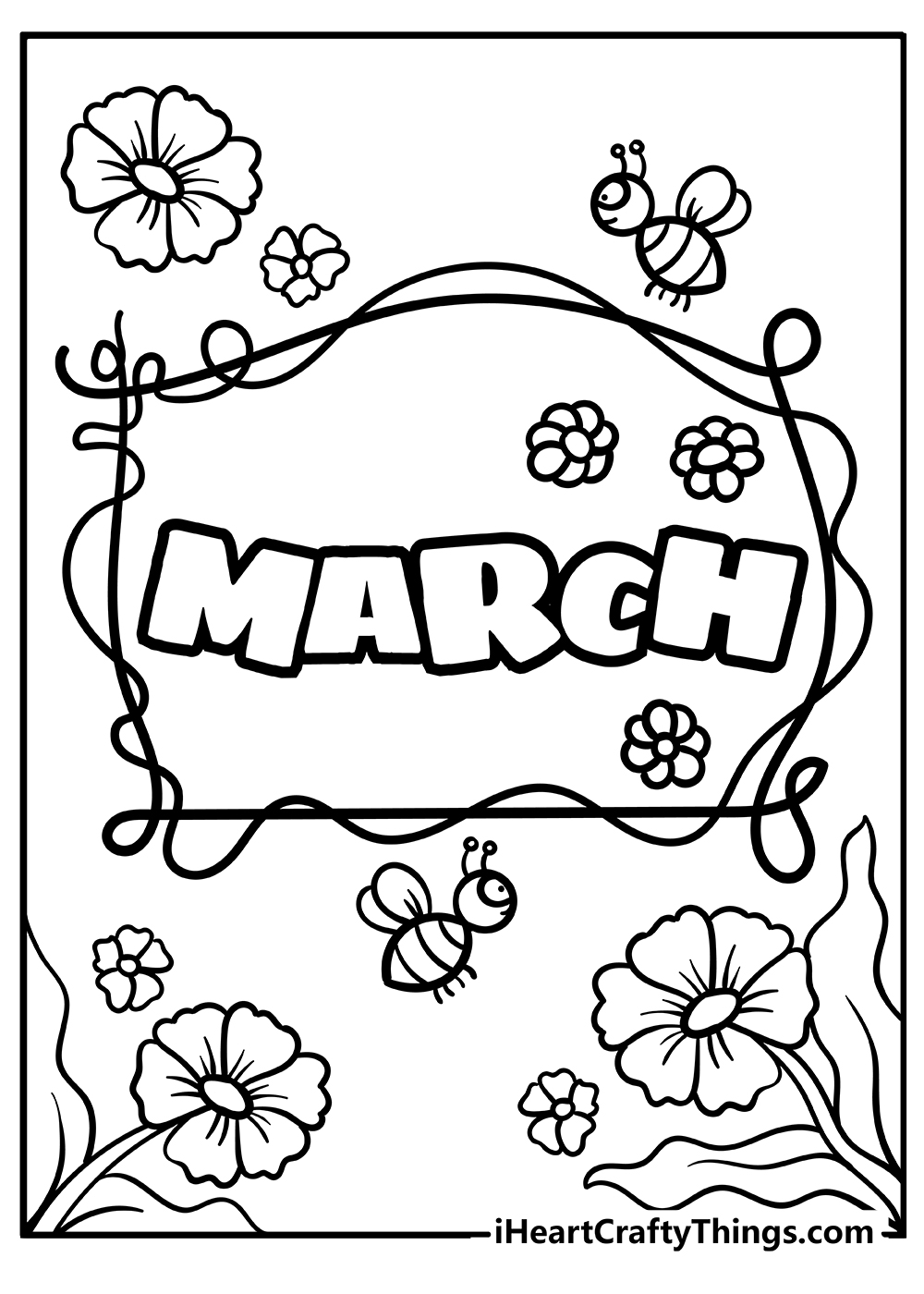 Lucky four-leaf clovers are often mistaken for shamrocks, especially when associated with St Patrick's day, which is a yearly celebration held on March 17.
However, shamrocks only have three leaves.
You may share some interesting details about shamrocks with your youngster while they color in every shade of green possible on this coloring sheet.
For example, children in the Middle Ages thought that carrying four-leaf clovers would summon mystical fairies.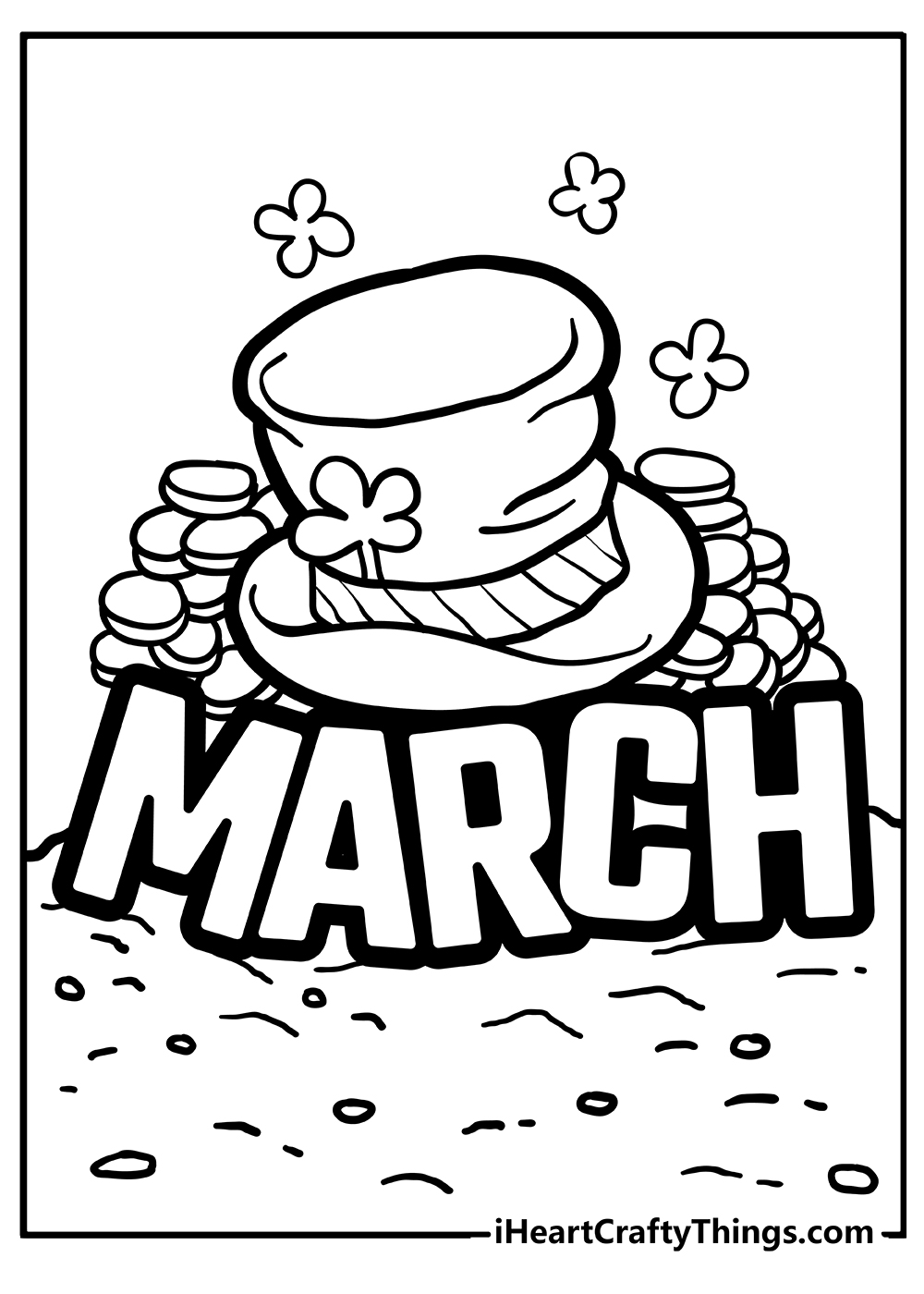 Four-leaf clovers are considered to represent faith, hope, love, and luck.
It is commonly stated that Ireland has the most four-leaf clovers of any country, lending credence to the expression "the luck of the Irish." If you come upon a four-leaf clover, look for more!
This March coloring page is full of four-leaf cloves to bring your home all the luck in the world.
Here's a little exercise for children: which colors would they want four-leaf cloves to be if they had to choose? Would they keep them green or go for a different shade?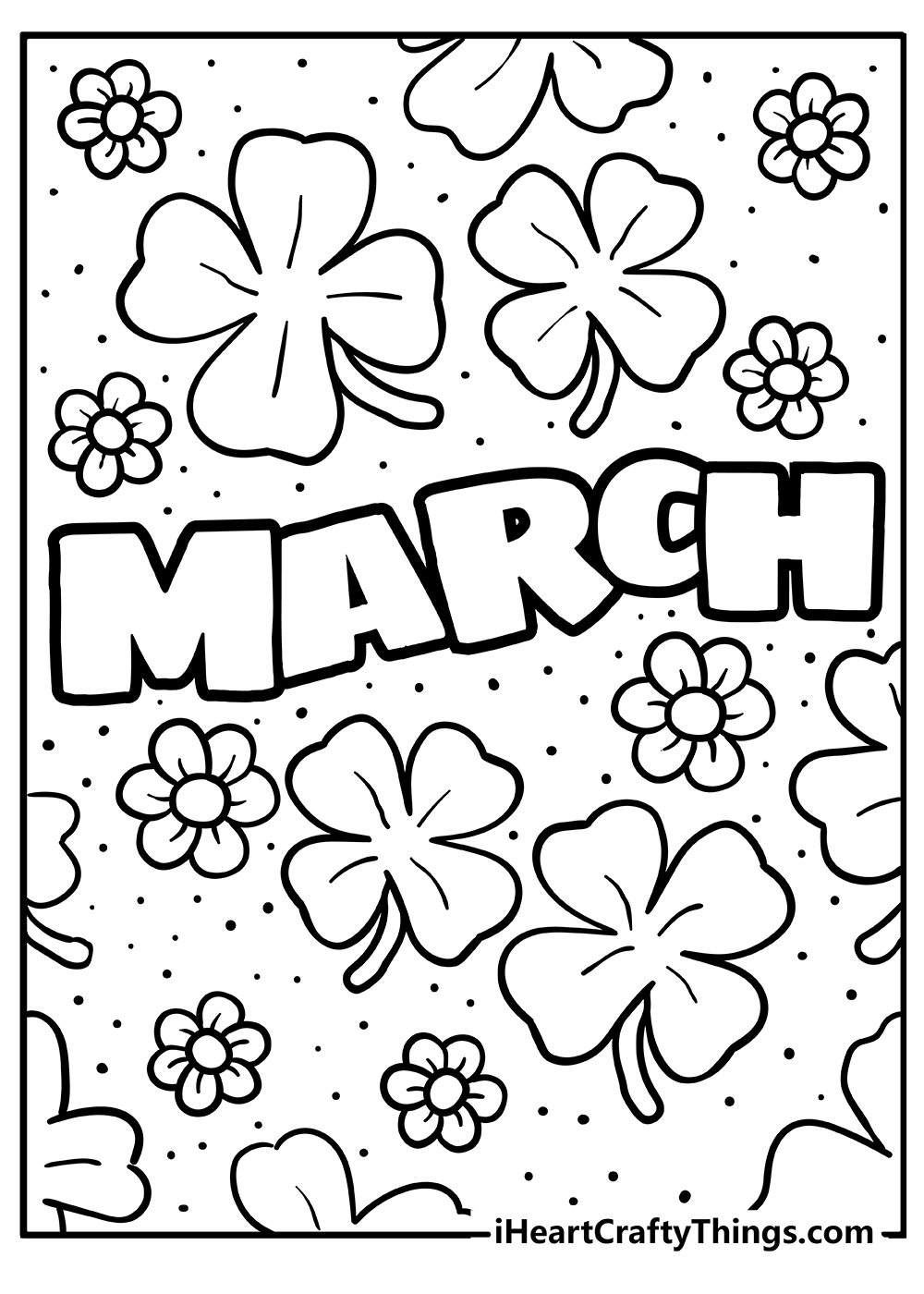 Here's another free March coloring printable featuring a bee that you can download and hand over to the little ones to color.
It's easy to become exhausted when you hear the buzzing of a honeybee, but try to feel appreciative as well. After all, the honeybee is the only insect that generates food for humans!
The bee is also Maine's official insect, and just one little bee will visit between 50 and 100 flowers in a single day! Talk about busy bees! In addition, if a bee loses its stinger, it will die.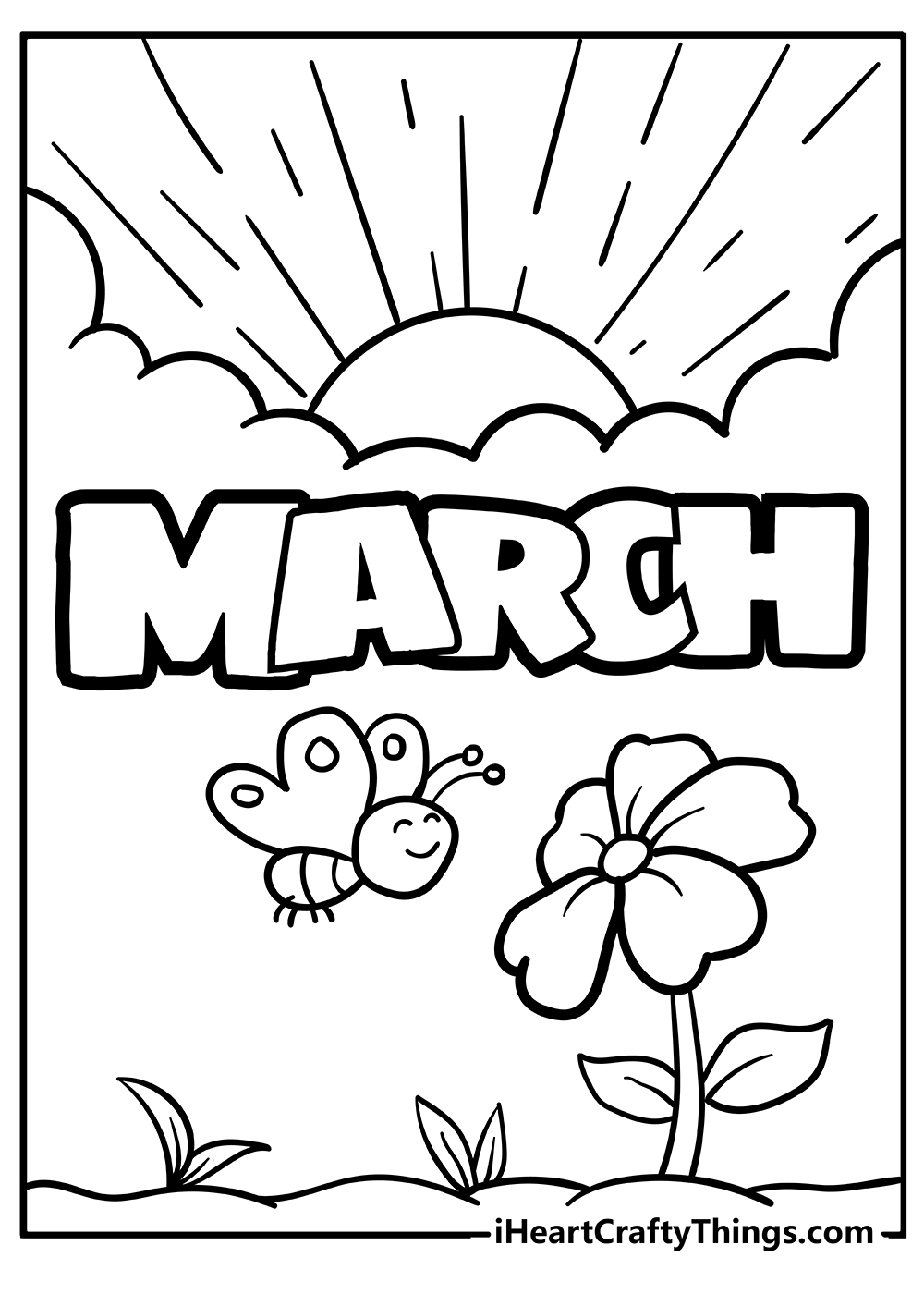 You don't want to share your gold pot with anyone? Here you have it – your very own. The only thing is, your child needs to color it and agree to hand it over to you.
Or you can print it twice and take your chance at coloring this great-looking gold pot stamped with a shamrock.
Make things even more interesting by attempting to predict how many gold coins are contained within this cauldron.
Fun fact: If you filled a regular pot with gold, it would hold around 271.36 ounces, which is more than $400,000. Talk about being lucky!