The letter "A" stands for many things. In these letter a coloring pages, we will explore 10 of them. Coloring these letter a coloring sheets is a fun activity especially for kids who are trying to learn the alphabet.
Simply choose the image you would like to color, print it out, and finally—the most fun part—color it! Once you've chosen and printed your preferred image, why not try experimenting with different coloring materials?
Have fun and use your creativity to create colorful images!
REMEMBER: You can get the COMPLETE set of these coloring pages >> HERE
10 Letter A Coloring Pages — Free to Print and Color
A stands for apples. When you think of a word that starts with the letter "a", this is most probably the first thing that comes to mind.
In this coloring sheet, there's an uppercase and lowercase letter "a". There's also an image of an apple in the background. Apples can either be red or green. Which color will you use?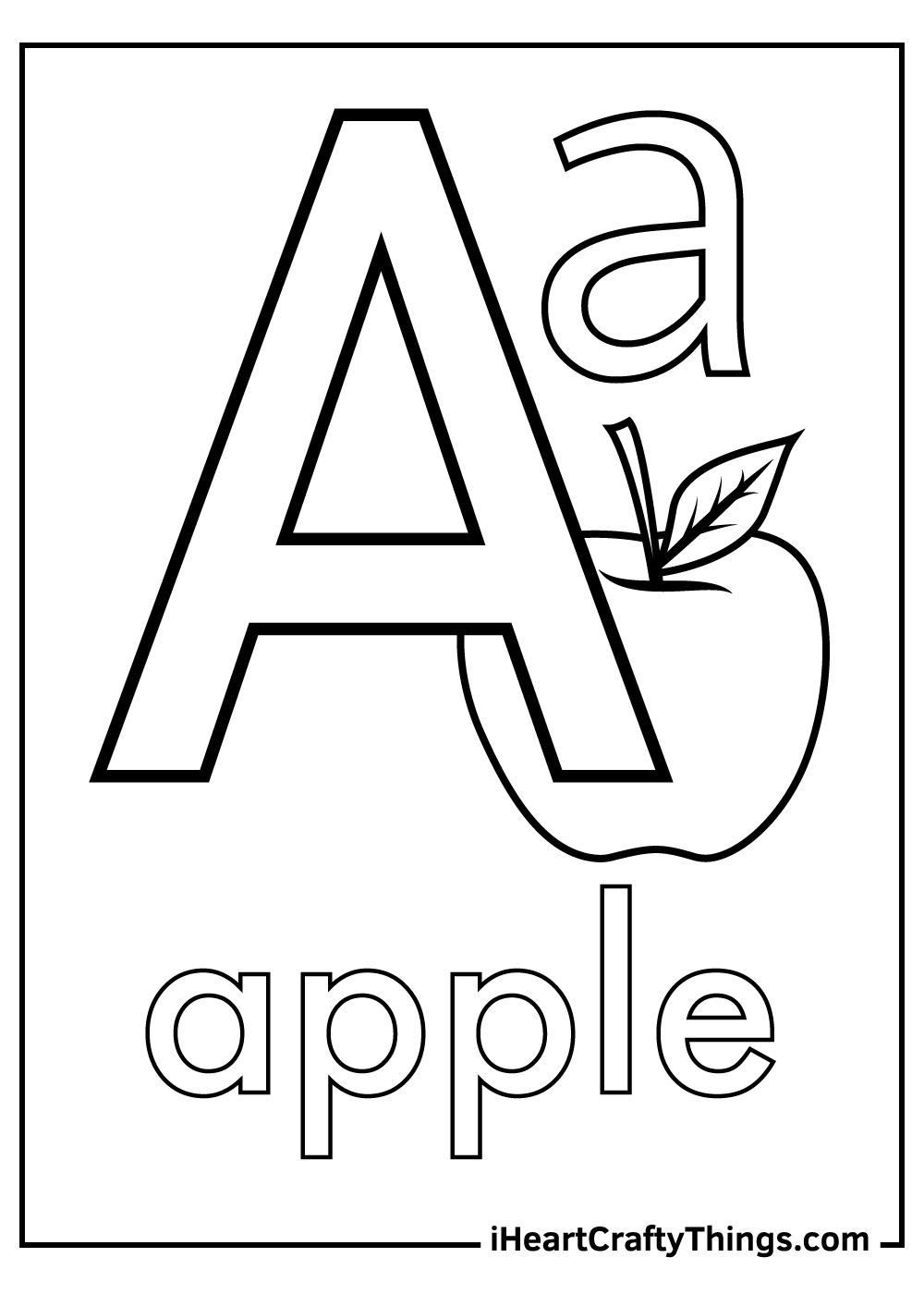 A stands for airplane. In this coloring sheet, there's a letter "a" written in both uppercase and lowercase.
Below the letters is an airplane tilted upwards, flying right in the middle. Which colors will you add to this printable?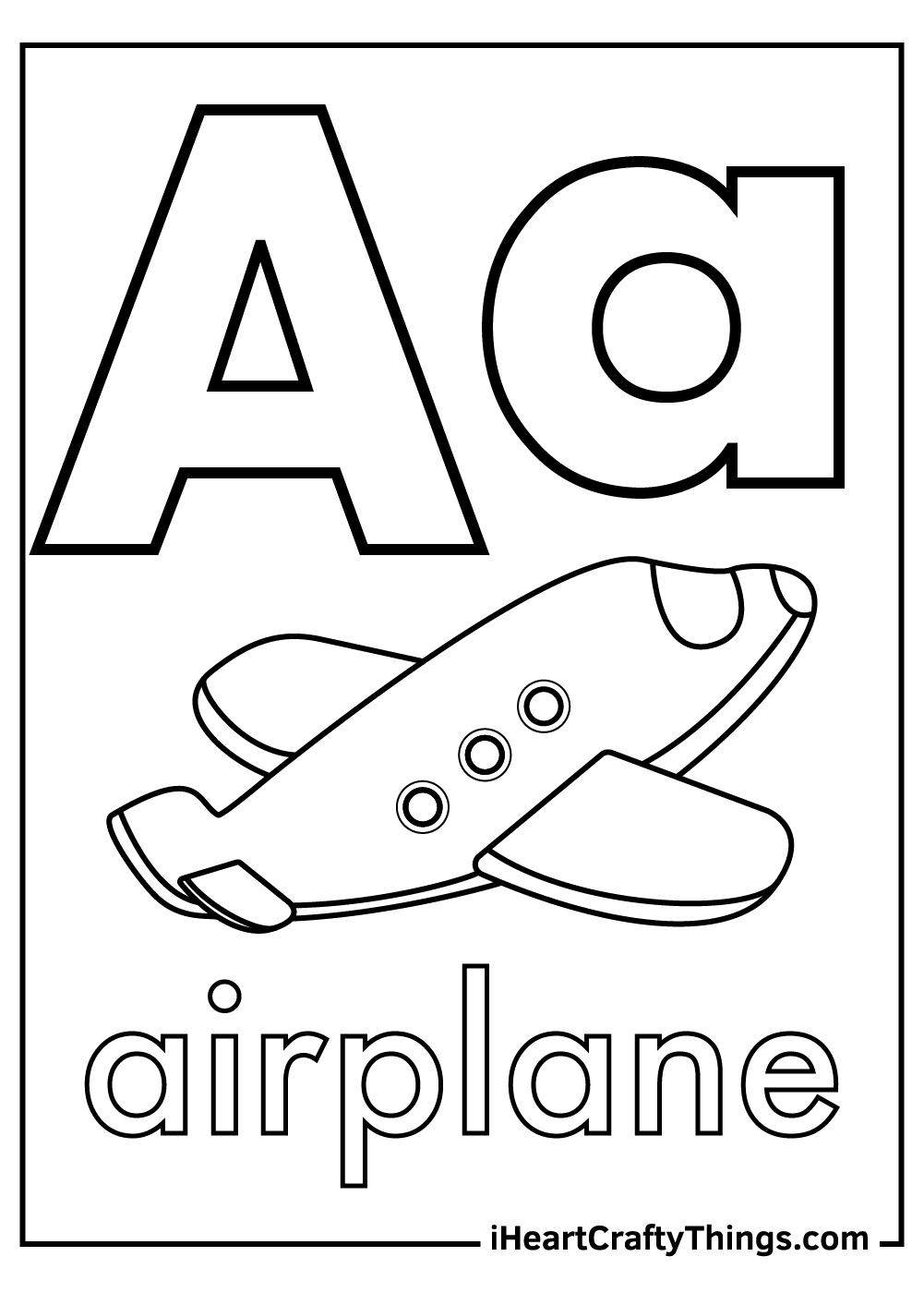 A stands for alligator. The alligator in this coloring page looks happy. It's standing with its eyes wide open and a huge grin on its face. It's probably in a good mood because it has just eaten a delicious dinner.
Alligators exist in various colors, ranging from olive and brown to gray and black. Which color would you use for the alligator?
REMEMBER: You can get the COMPLETE set of these coloring pages >> HERE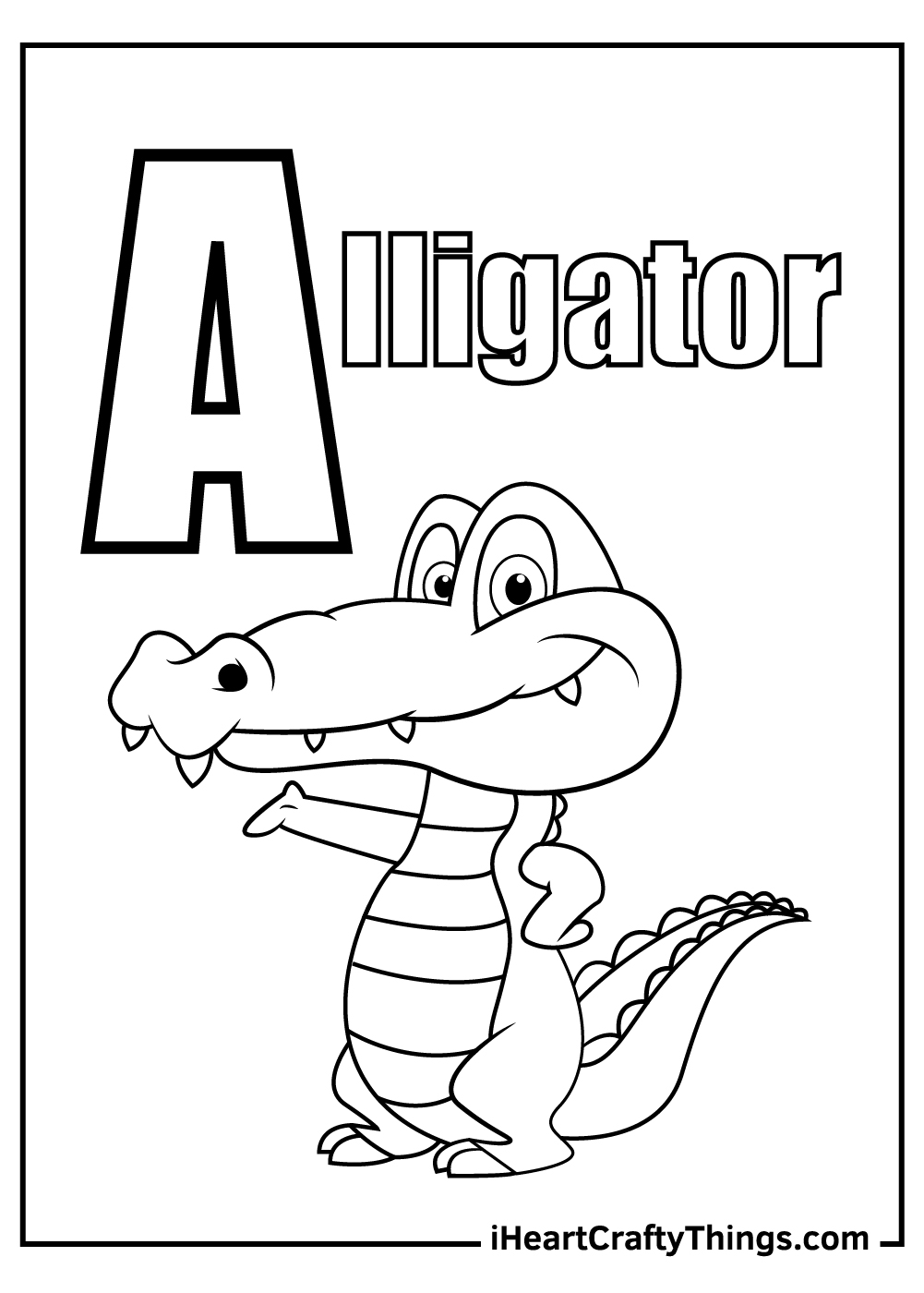 A stands for angel. In this coloring sheet, there's a holy angel hovering with lots of stars surrounding her. She looks very gentle with those dreamy eyes and kind smile. Imagine seeing an angel up close and personal. That would be divine!
We think the bright color of the stars would complement the subtle colors of the angel's features. Which colors would you pick to make this image colorful?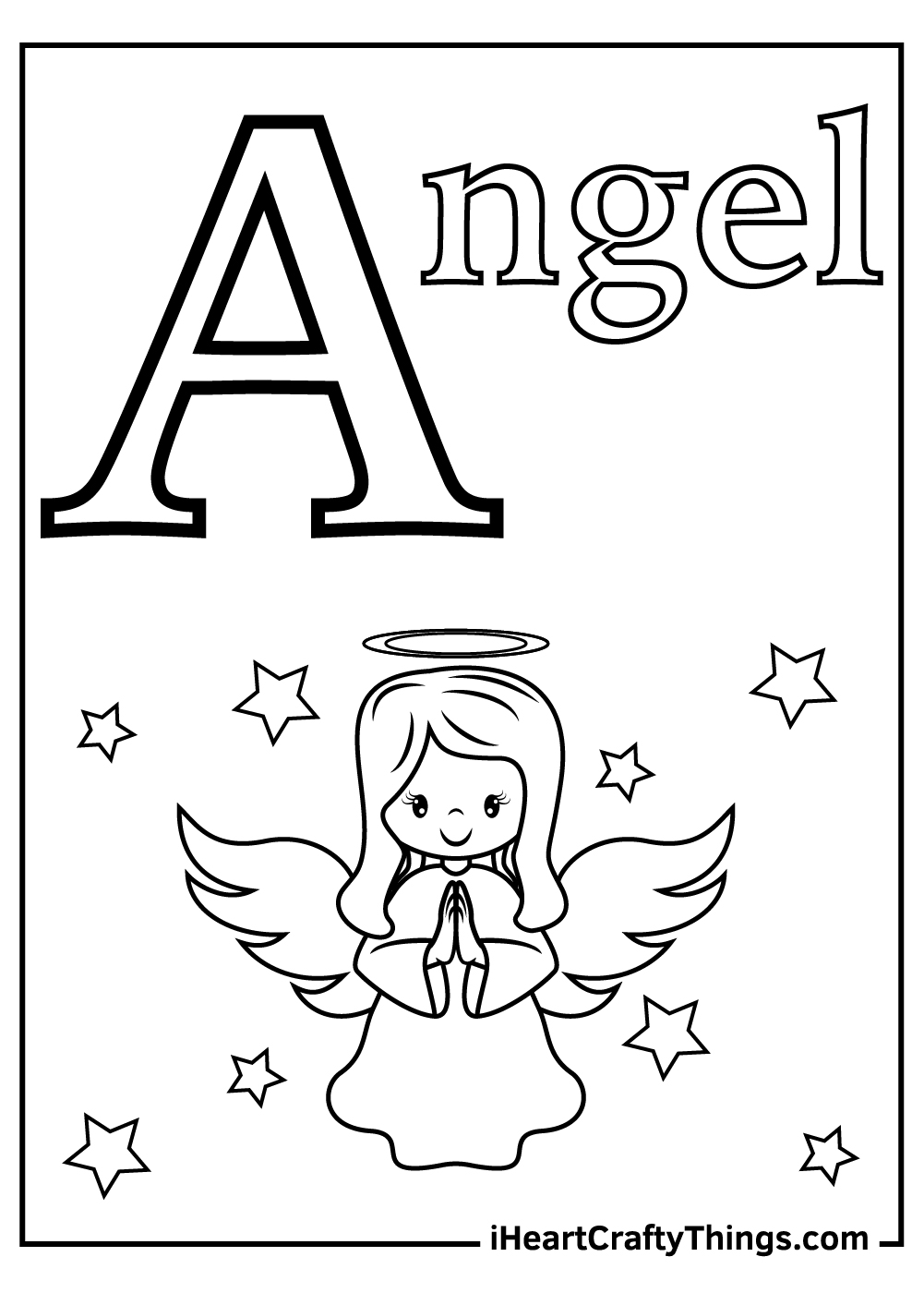 A stands for astronaut. This coloring page shows a spacesuit, a pressurized clothing astronauts wear during space flights.
Spacesuits are originally colored white, but feel free to make it any color you like! There's also lots of stars floating around the background.
REMEMBER: You can get the COMPLETE set of these coloring pages >> HERE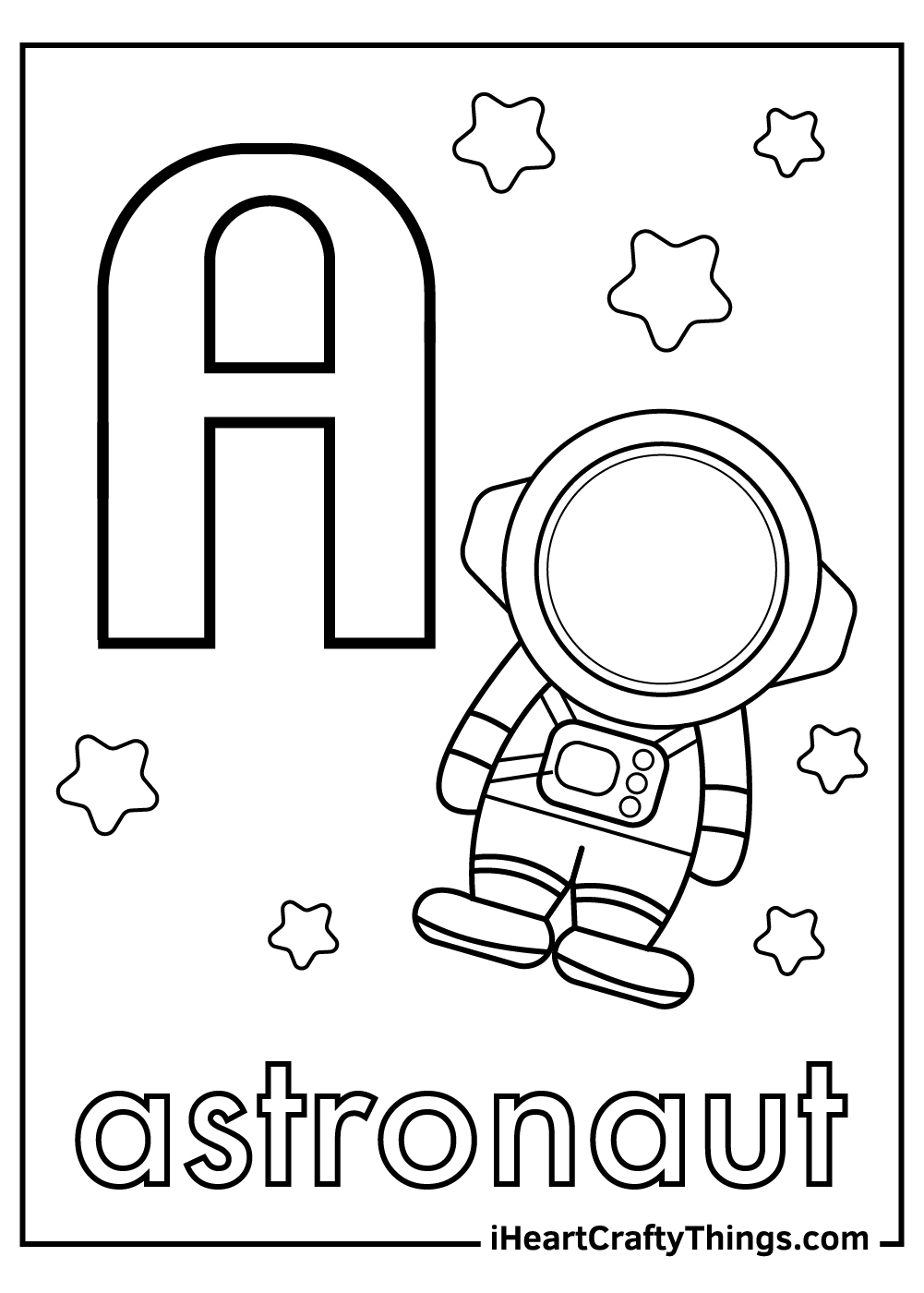 A stands for ant. In this coloring sheet, there are two ants beside the capital letter "A" and the word "ant". The ant looks happy with its wide open eyes and huge grin!
Here's a fun fact: did you know that ants can lift 20 times its body weight? Ants may be small, but they're actually pretty strong!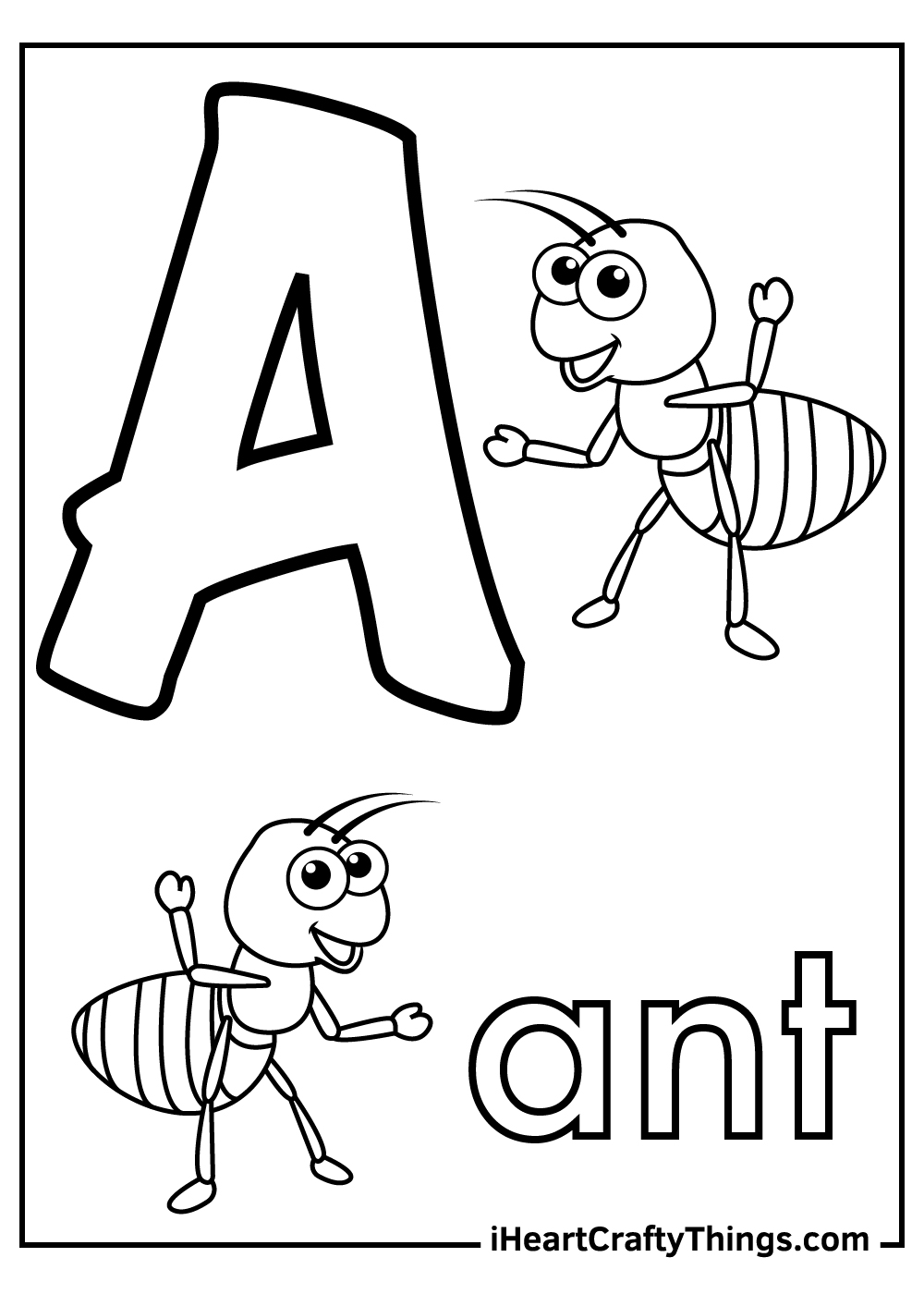 A stands for ape. In this coloring page, there's an ape sitting down looking very happy. It looks extremely adorable with its round face and huge ears!
The ape is holding a banana in one hand, probably saving the fruit for its next meal.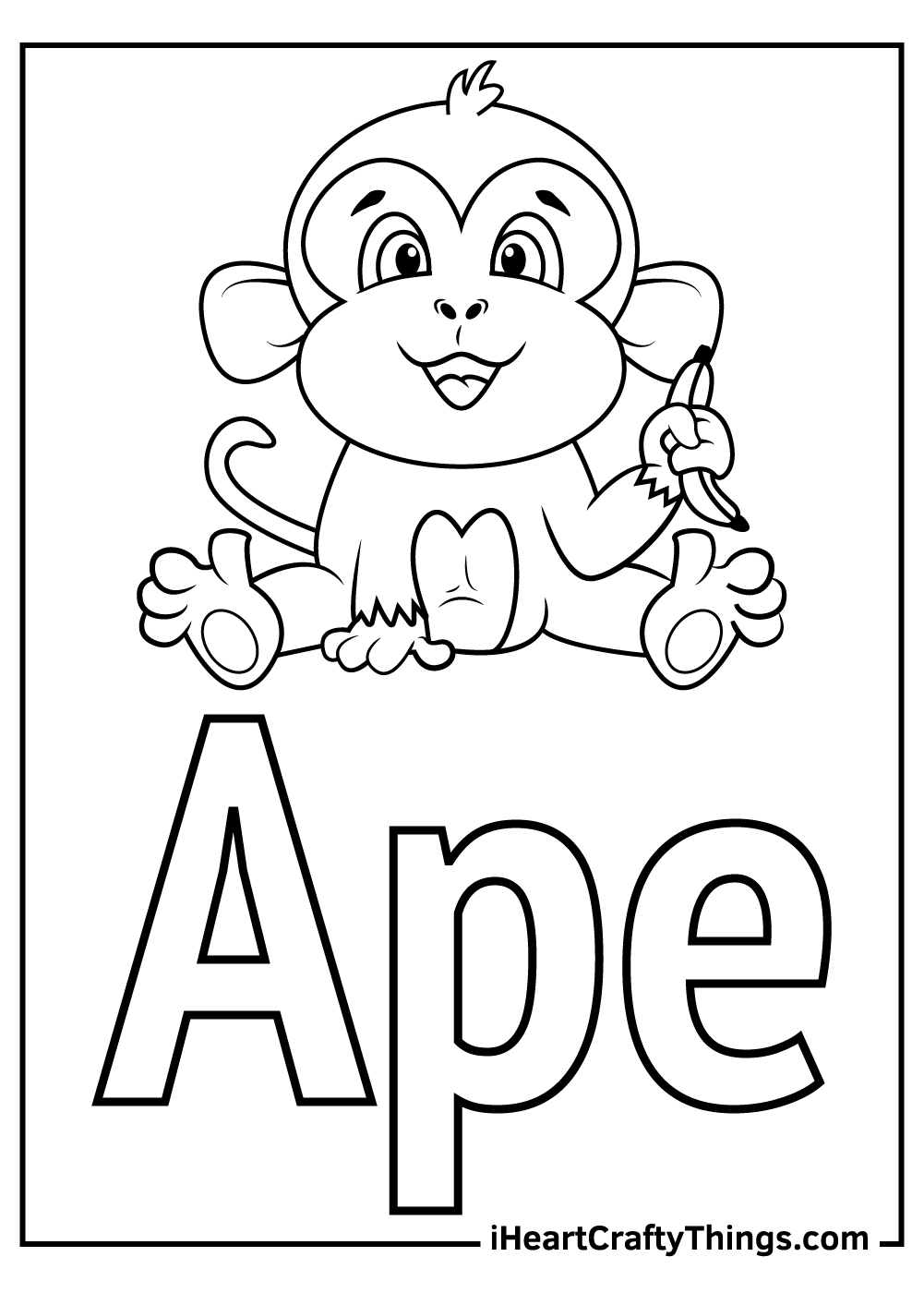 A stands for anchor. This coloring sheet shows an anchor connected to a rope. An anchor is a device made of metal that is usually attached to a rope or chain, designed to secure the vessel by mooring it to the bottom of the sea.
It also prevents the vessel from being drifted away by strong wind or current.
REMEMBER: You can get the COMPLETE set of these coloring pages >> HERE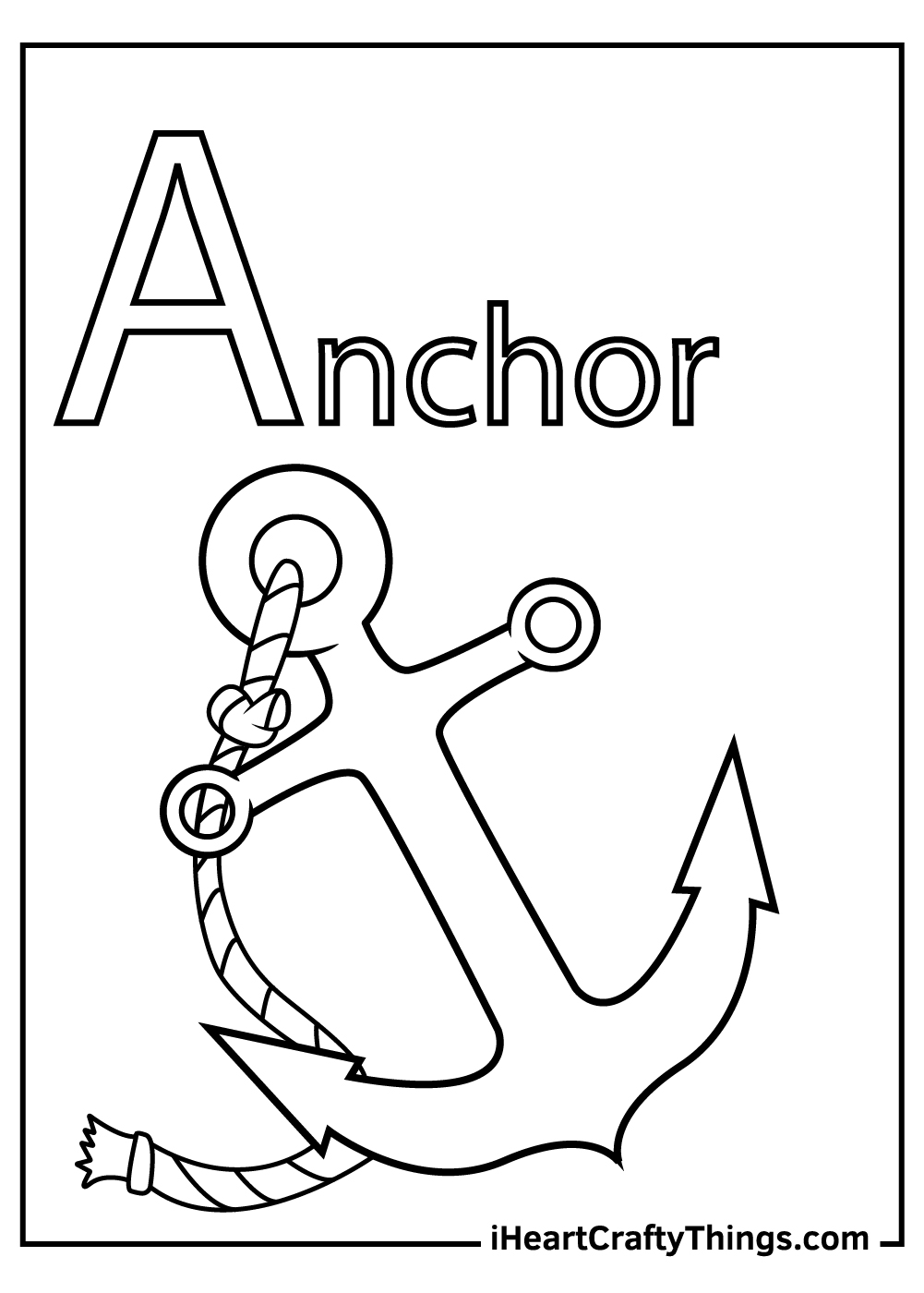 A stands for acorn. This coloring printable two pieces of acorns positioned side by side. Also known as oaknut, an acorn is the nut of the oaks.
Its shell is tough and leather, and usually contains one seed inside. Acorns have deep, nutty brown color, which is why it is most commonly associated with the fall season.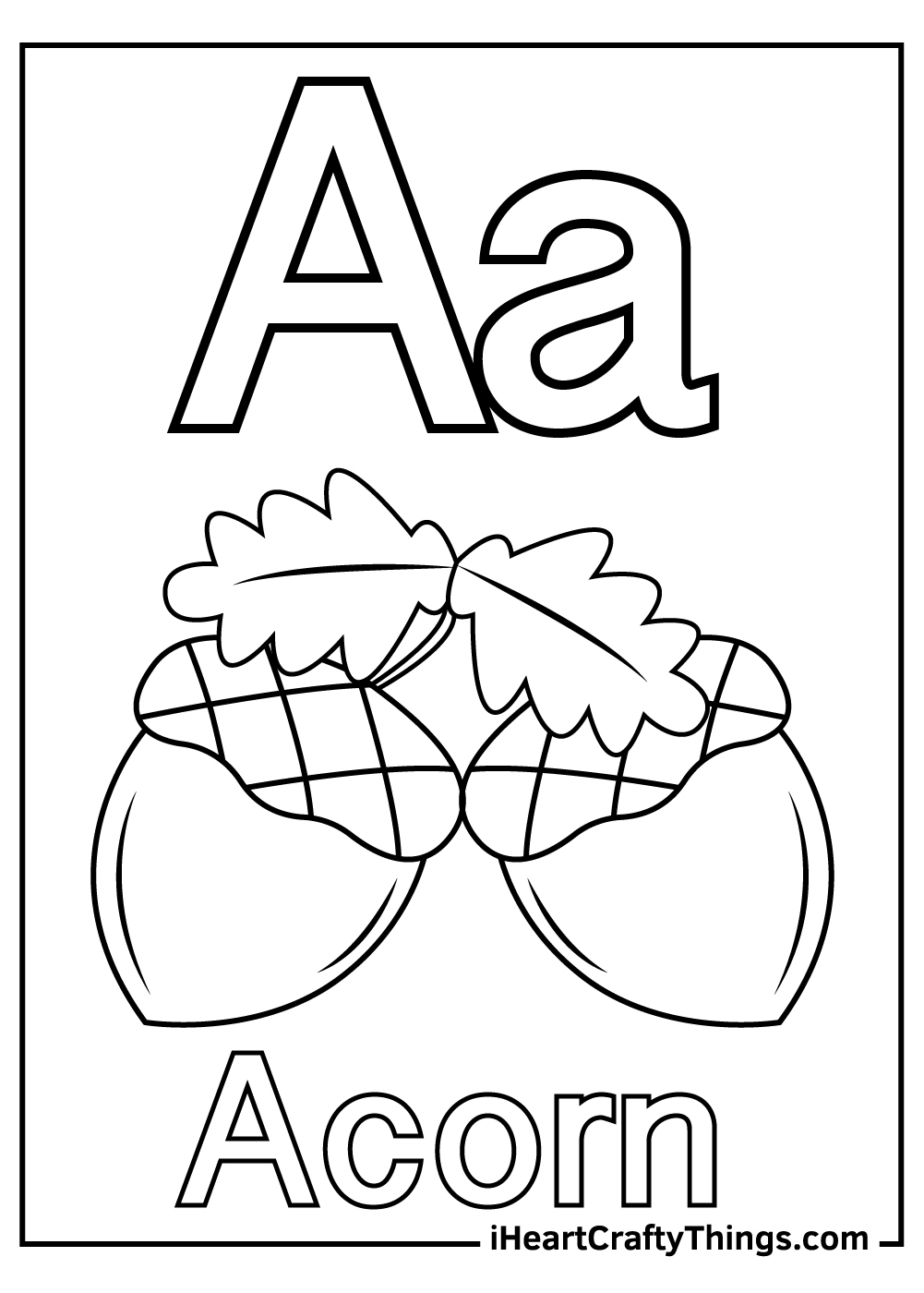 A stands for apron. An apron is a protective or decorative garment worn over one's clothes and tied at the back. It is used to protect your clothes from any spills or stains when you're cooking. Also, wearing an apron makes you feel like a professional cook, doesn't it?
Aprons come in a wide range of colors, so feel free to use any color you like! We suggest using a variation of colors to create a stylish and colorful apron!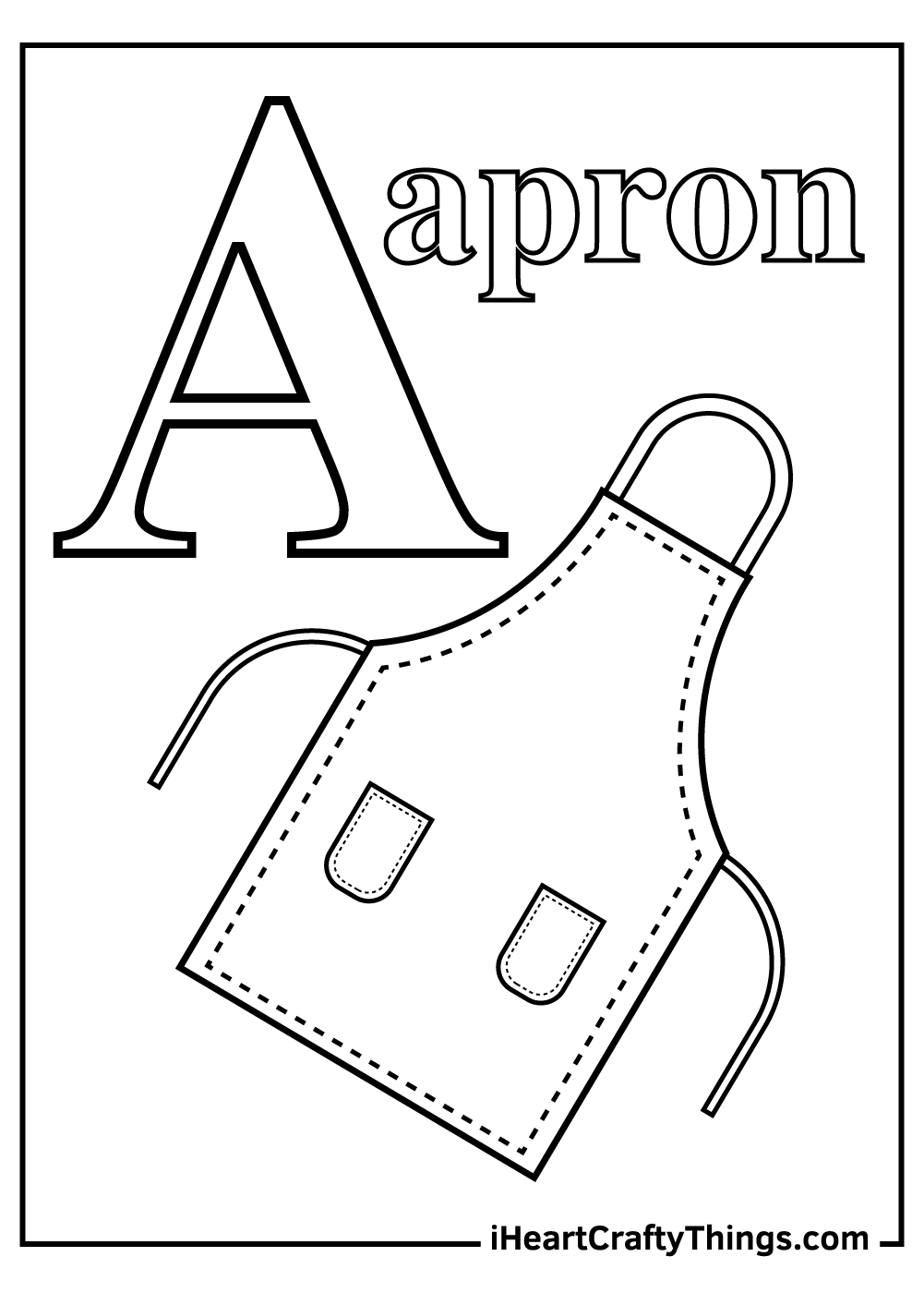 Letter A Coloring Pages — Which image will you choose?
We hope you enjoy these letter a coloring pages. Whether or not you're studying the alphabet, these letter a coloring printables is a fun way to unleash your creativity.
Remember, all of our crafts and printable sheets are 100% free for you to print and color. We are always updating our website and uploading new content. So, don't forget to keep re-visiting our website so you can continuously enjoy all-new coloring printables.
Once you've finished coloring your letter a coloring sheets, make sure to show off your work of art and share it on our Facebook page. We're sure they look wonderful!
We would love to see how you brought these images to life!
REMEMBER: You can get the COMPLETE set of these coloring pages >> HERE