It's time to make learning the alphabet a fun and interesting activity that all children can enjoy.
Learning to recognize individual letters is the first step children take on their reading and writing journey. Luckily, now they've got this amazing collection of letter C coloring pages to help them out.
Download and print these wonderful coloring sheets for free and help your child become acquainted with the third letter of the alphabet.
10 Brand New Letter C Coloring Pages – Free to Print and Color
C stands for car. Finding words that start with the letter C makes it easier for children to recognize and memorize it. This also turns the learning process into an exciting game.
Throw some coloring in the mix, and your child will be thrilled about exploring the alphabet. Our first letter C coloring page is a good example of how you can mix learning with fun.
The letter C appears in uppercase and lowercase, to familiarize children with both characters. Underneath, we have a cute little car pictured from one side.
Children will have a great time coloring the letters and the car in their favorite hues.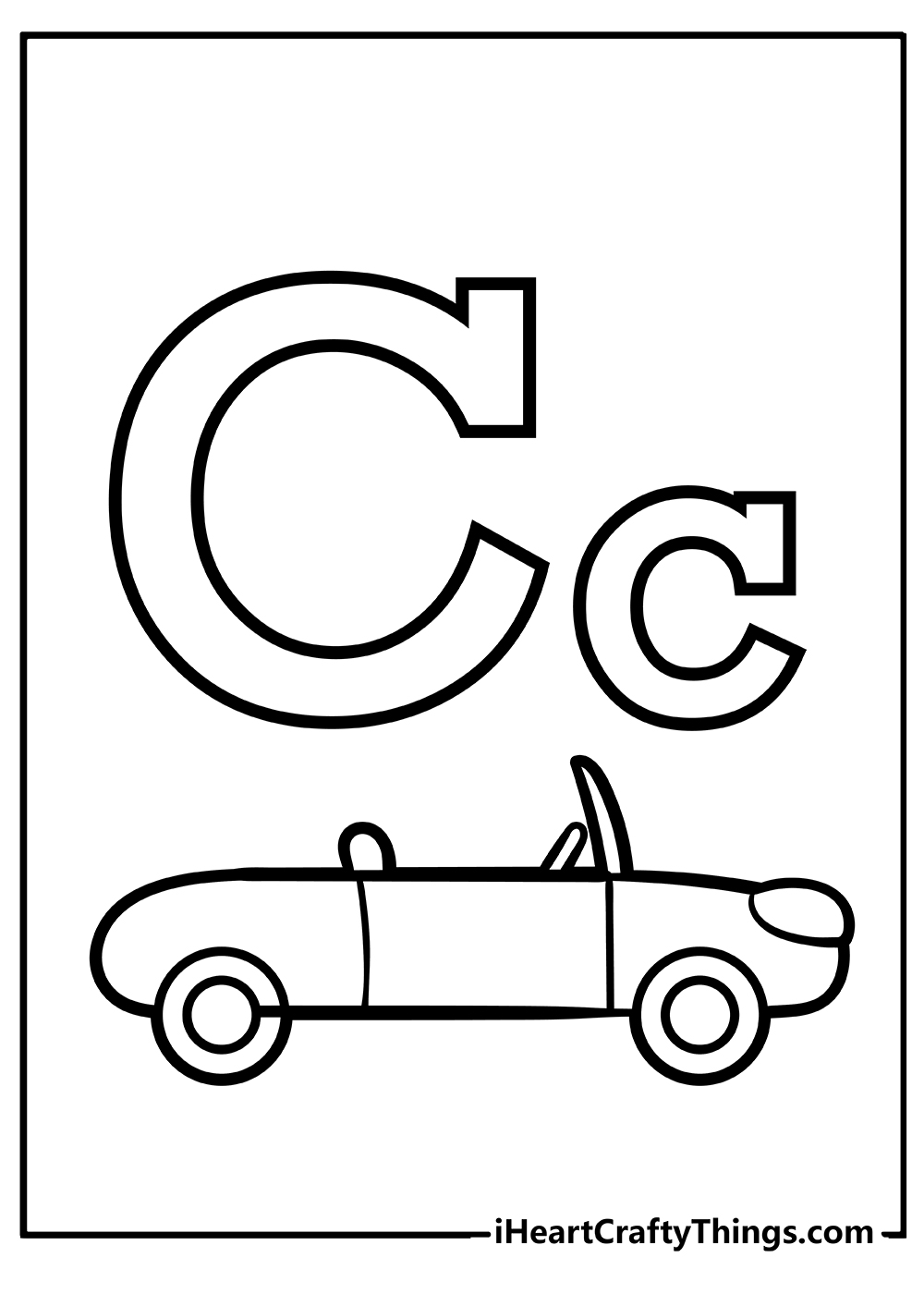 Who would have thought that coloring the letter C can be such an entertaining activity? If you have any doubts, this letter C coloring sheet will surely convince you of it.
Here we have the uppercase letter C depicted in all its splendor, covered with lovely flowers and cute little leaves from place to place.
It's as if the letter is slowly turning into an enchanted garden. Use your imagination and all the colors you like to bring this garden to life.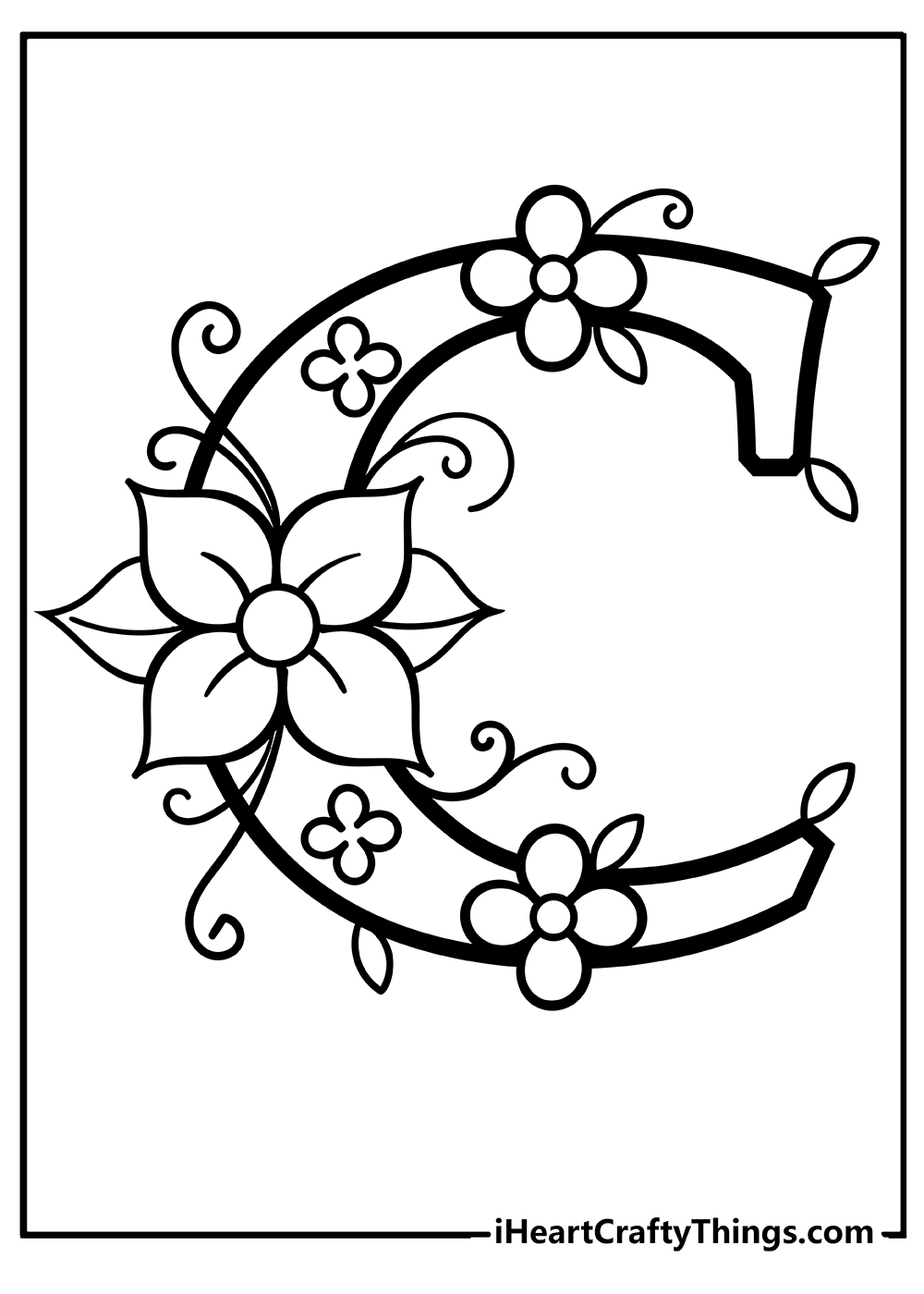 C stands for cat. We can't think of a cuter combination than the one depicted on this letter C coloring page.
This lovely printable features a tiny cat sleeping curled up on the letter C as if it were a comfortable cushion or a cradle.
Did you know that cats can jump up to six times their length? Cats can be very playful and energetic, but it appears that our little friend here decided to take a nap.
What colors would you choose for its fur?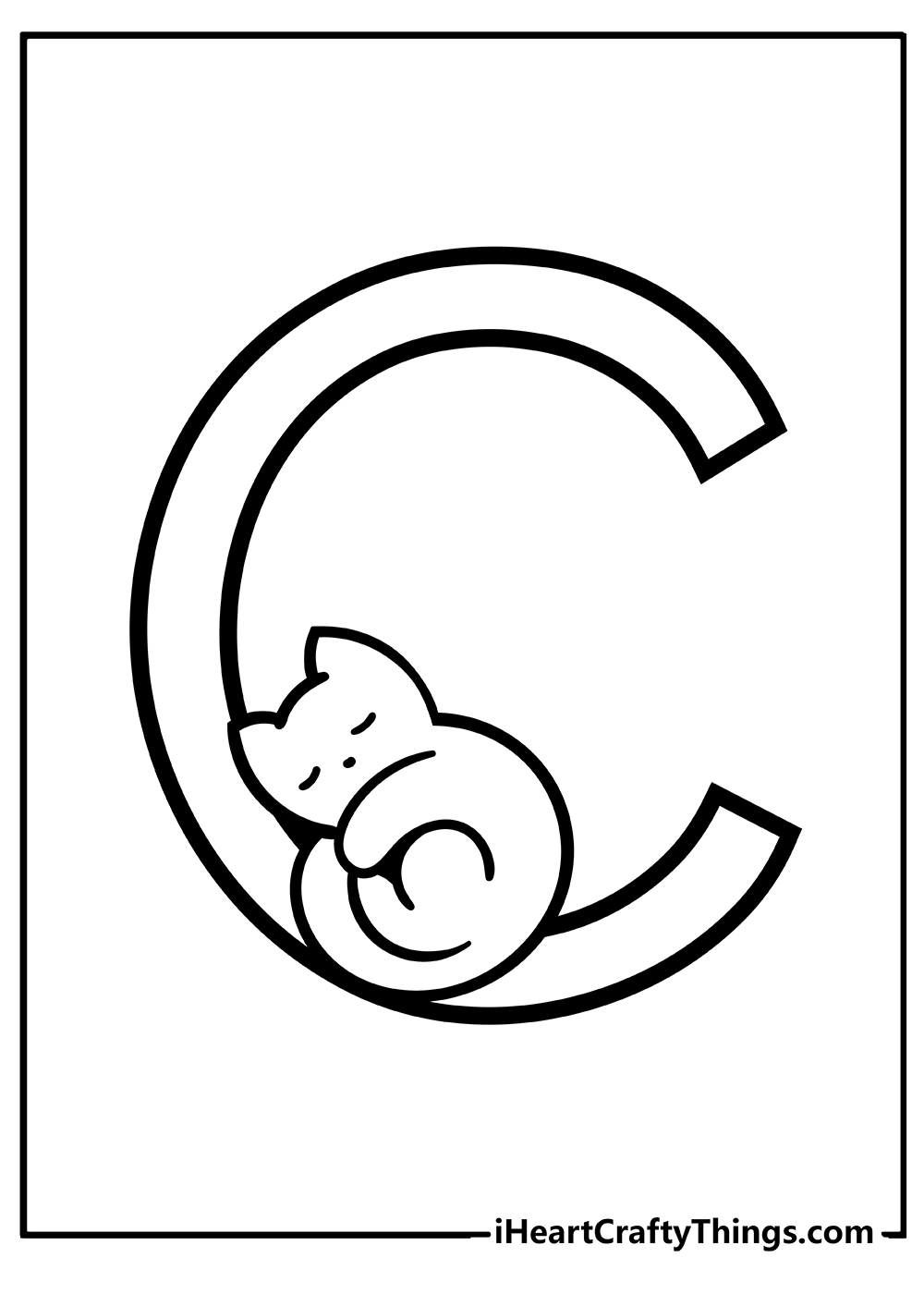 C stands for cake. Now that's a delicious way to remember the letter C, depicted here next to a tasty-looking cake.
We're sure no child ever would say no to a yummy piece of cake. Children also love to decorate cakes, so they'll certainly enjoy coloring this page.
The cake shown on this letter C coloring printable has a lit candle on top, which means it's for someone's birthday or anniversary.
You may not be able to blow out this candle, but you can color it and the cake to make it look even tastier. So, choose your colors and make a wish!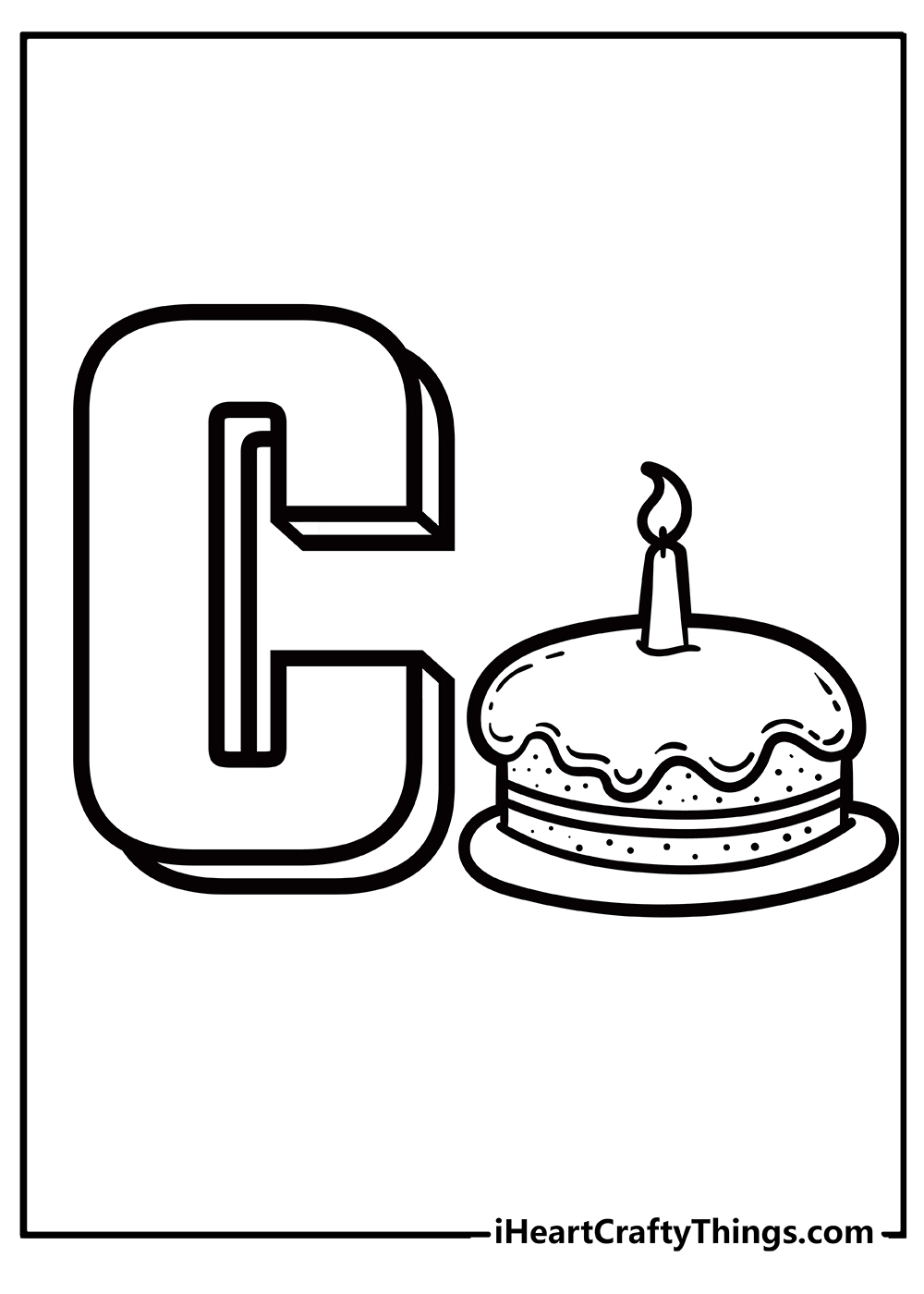 C stands for clock. Do you know what time it is? It's time to get creative and color this letter C printable.
Here, the letter C has magically transformed into a clock, to help you keep track of your daily activities.
It's a good thing that coloring and learning go hand in hand. Apart from helping children develop their letter recognition skills, this sheet can also serve as a creative tool to teach children how to tell the time. Grab a few colored pencils and let the lesson begin!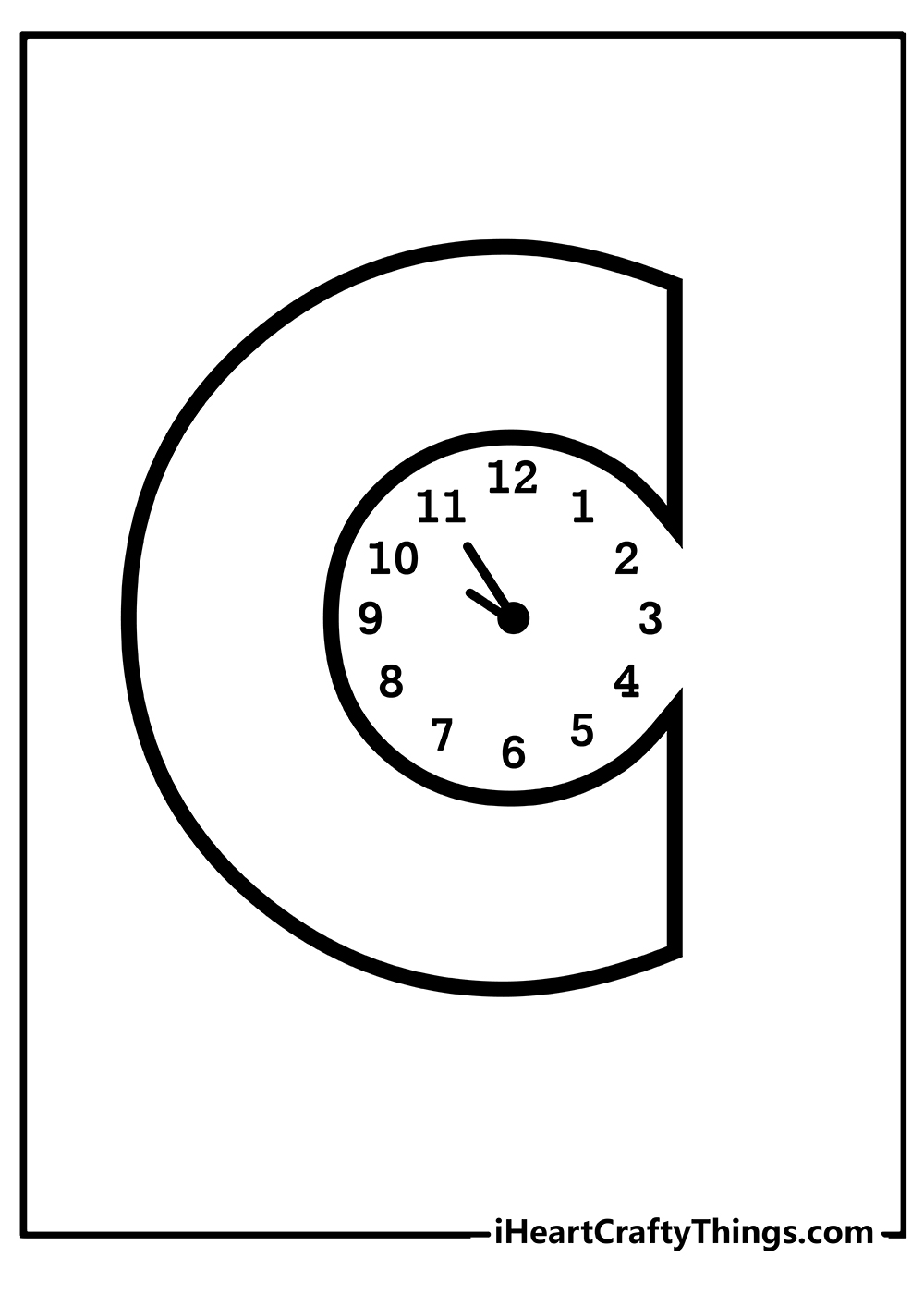 C stands for carrot. In this letter C coloring sheet, we have a cute carrot with lacy green leaves on top. We don't know why, but it looks like this nutritious vegetable is hiding behind the letter C.
Orange is the most common color for carrots, but did you know that they also come in other shades such as purple, yellow, red, or white?
This means you can let your creativity flow free and opt for other colors, besides the traditional orange.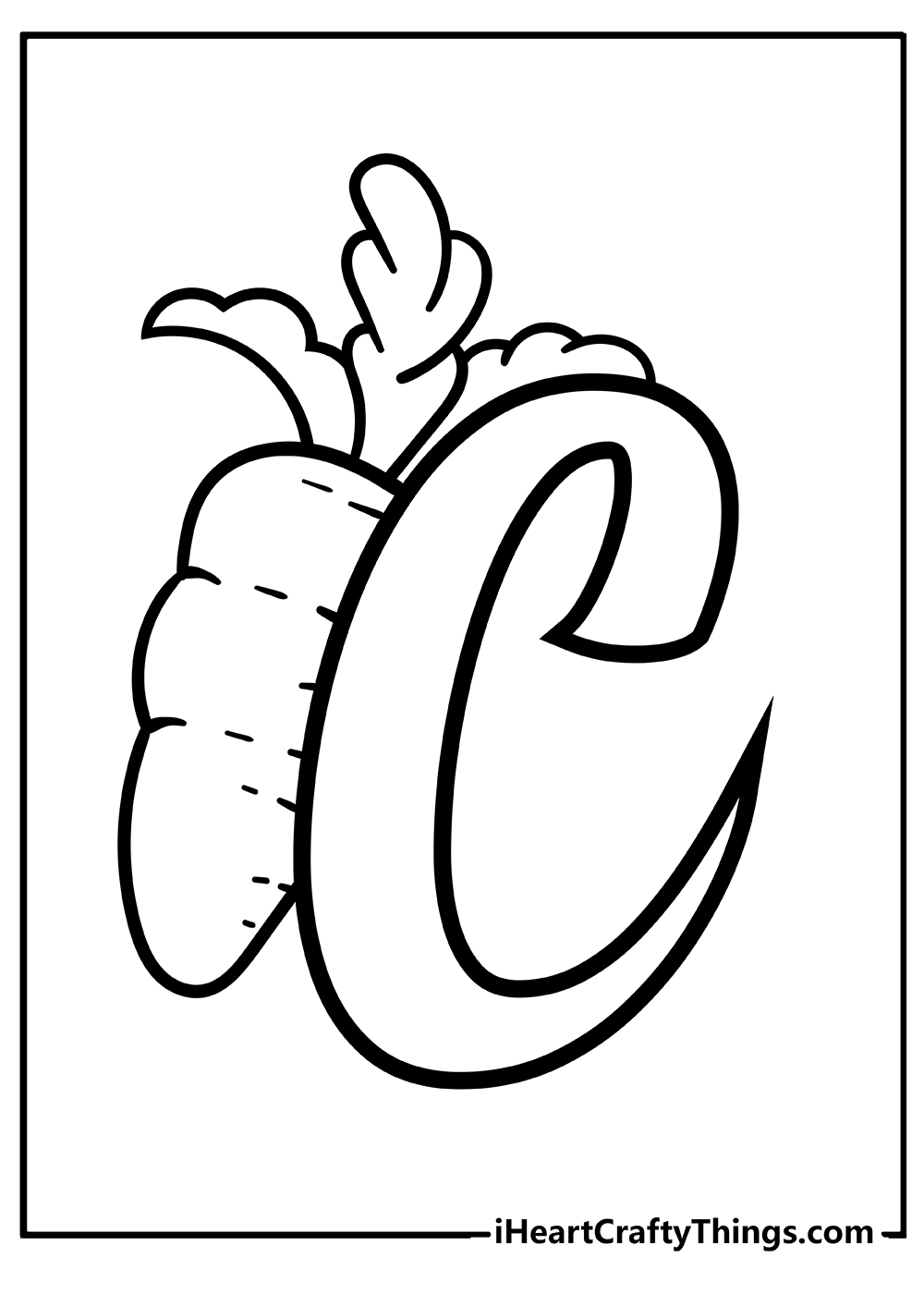 C stands for cookie. Cookies are a favorite dessert for children and adults alike. They are sweet, crispy and they come in a variety of flavors, making them the perfect on-the-go snack.
Cookies are also very easy to make, and even easier to color. On this sheet, we can see the letter C written in both uppercase and lowercase and two delicious cookies underneath.
This picture reminds us of the popular nursery rhyme Who stole the cookie from the cookie jar. So, feel free to sing along while coloring.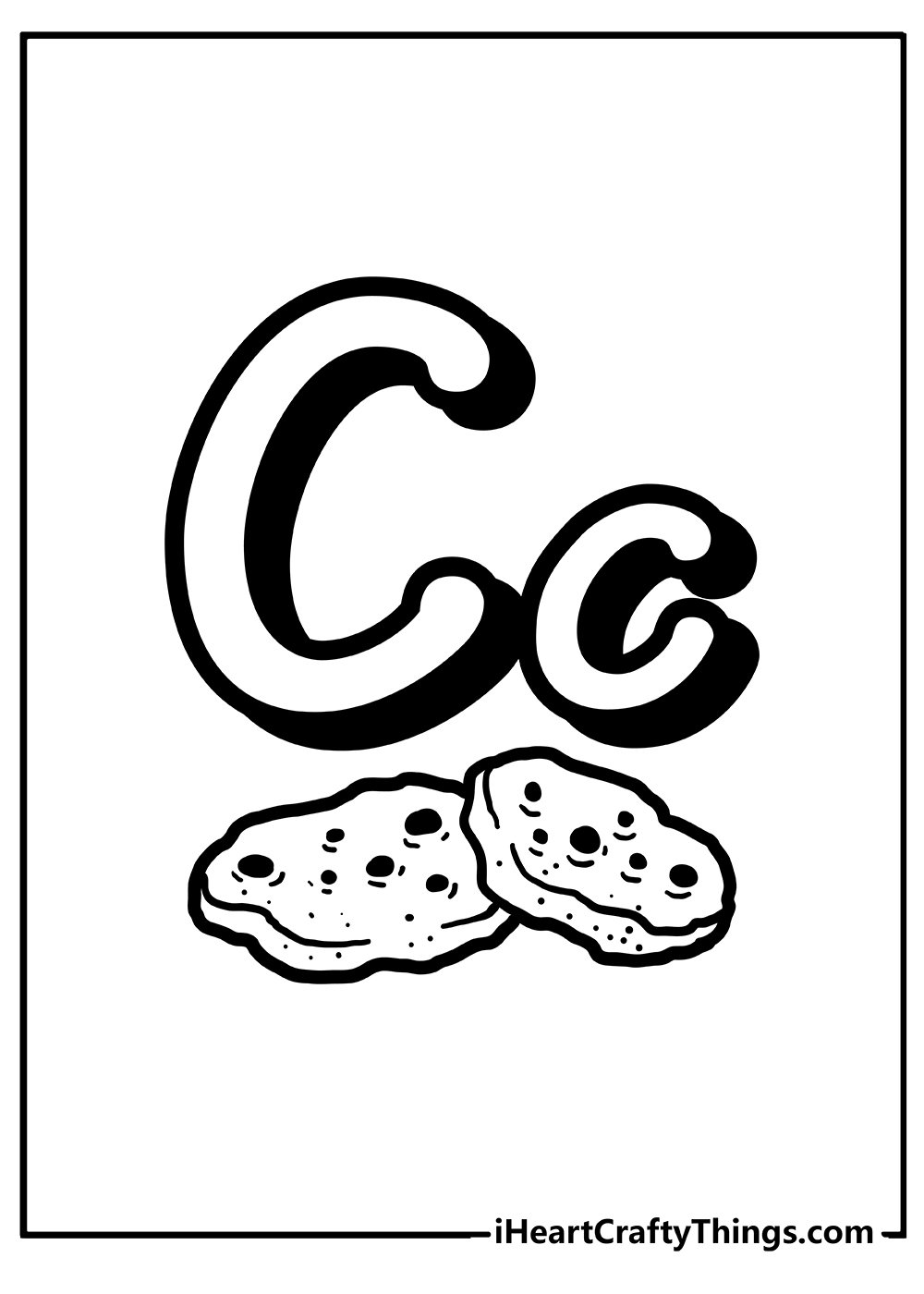 C stands for cheese. You may have heard that mice love to eat cheese, but in reality, they prefer sugary foods, such as fruits or grains.
That's probably why you don't see a mouse next to the big piece of cheese depicted in this letter C coloring printable.
While this piece of cheese might not attract any rodents, we still think it looks absolutely delicious.
And so does the letter C which seems to turn into a piece of cheese itself. It may not be edible, but you can still color it in some cheesy hues.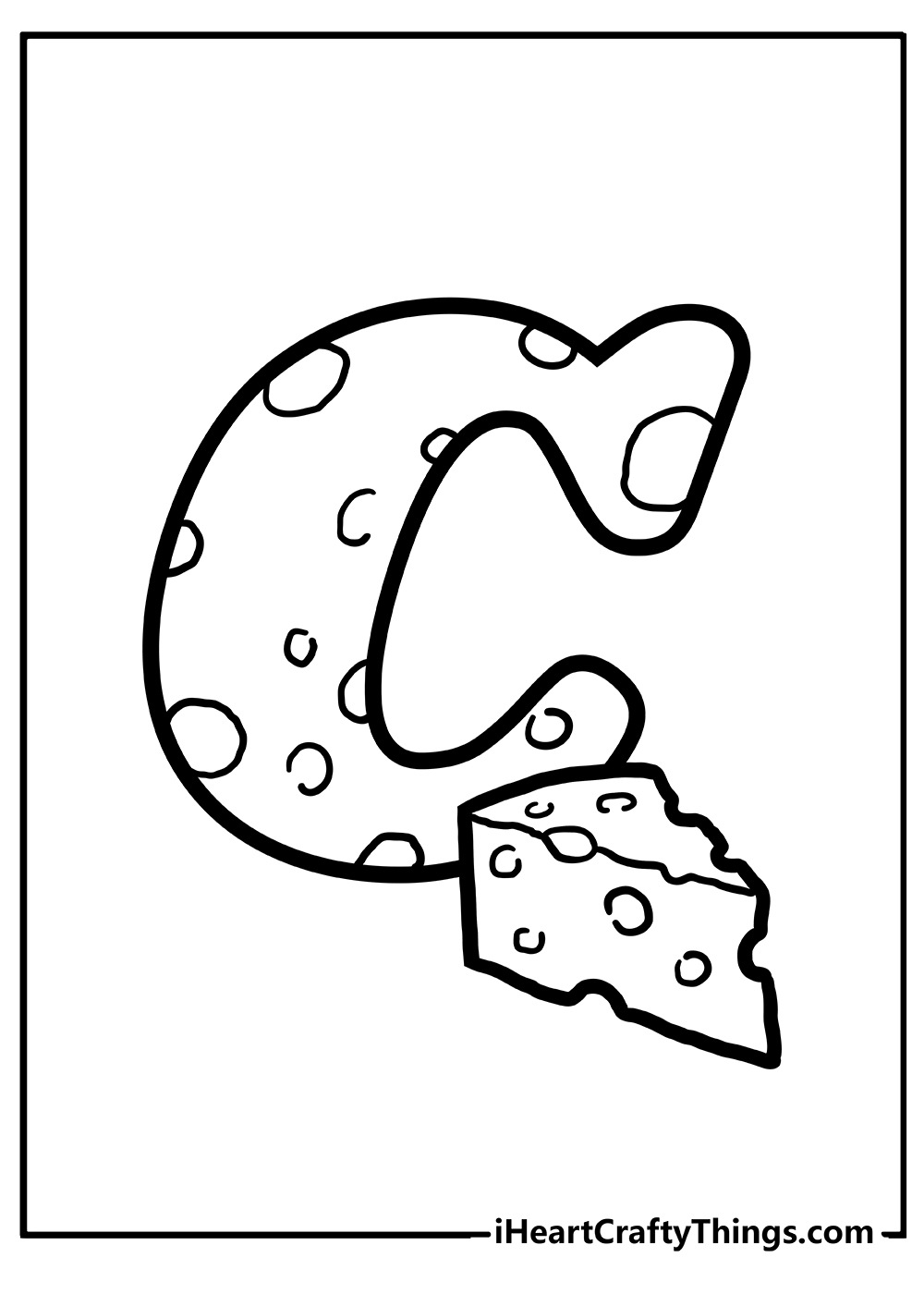 C stands for caterpillar. Caterpillars are among the most interesting and unusual creatures.
They're the babies (larvae) of butterflies and moths. So, when they reach maturity, they transform into wonderful butterflies.
You can see on this coloring sheet that this smiling caterpillar still has a long way to go until it turns into a butterfly.
Until then, it seems to have found a happy home on the letter C, surrounded by leaves.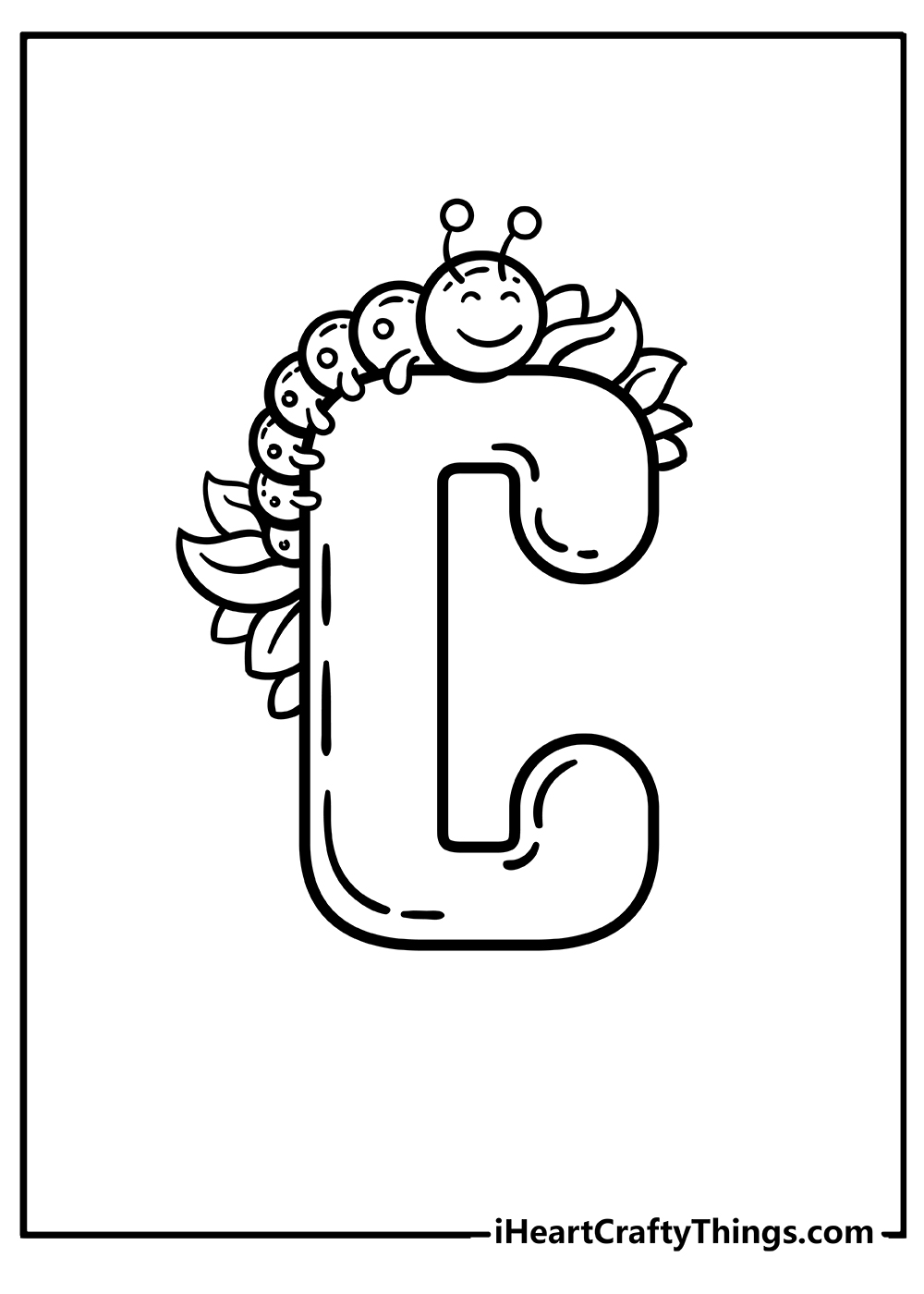 C stands for crab. This marine creature with a hard shell and claws may not look very friendly, but we promise you it's absolutely harmless.
We see it here sitting on the beach, appearing from behind a wavy letter C. The waves also brought two starfish to the shore.
There are many elements to color on this printable, so get ready for a fun coloring session.