Elmo is everybody's favorite furry red monster. The famous Muppet character appearing on the children's TV show Sesame Street appears on various children' products and merchandise.
Plus, it is one of the most sought-after characters on coloring pages because all children love him.
Suitable for all Elmo fans, these cute Elmo coloring pages are a perfect creativity exercise for little ones while keeping them entertained.
10 Brand New Elmo Coloring Pages – Free to Print and Color
Run, Elmo, run! Our first coloring sheet captures Elmo running. He looks like he is running towards his other Muppet friends for a hug, right?
Your child can have a lot of fun coloring this printable sheet. They can travel to a funny puppet-land and meet their favorite character, Elmo.
They can respect this character's color scheme and color it using shades of red or reinterpret it and use various hues.
This educational coloring sheet is an excellent way to keep your children busy during their free hours at home after they are done watching Elmo's TV show.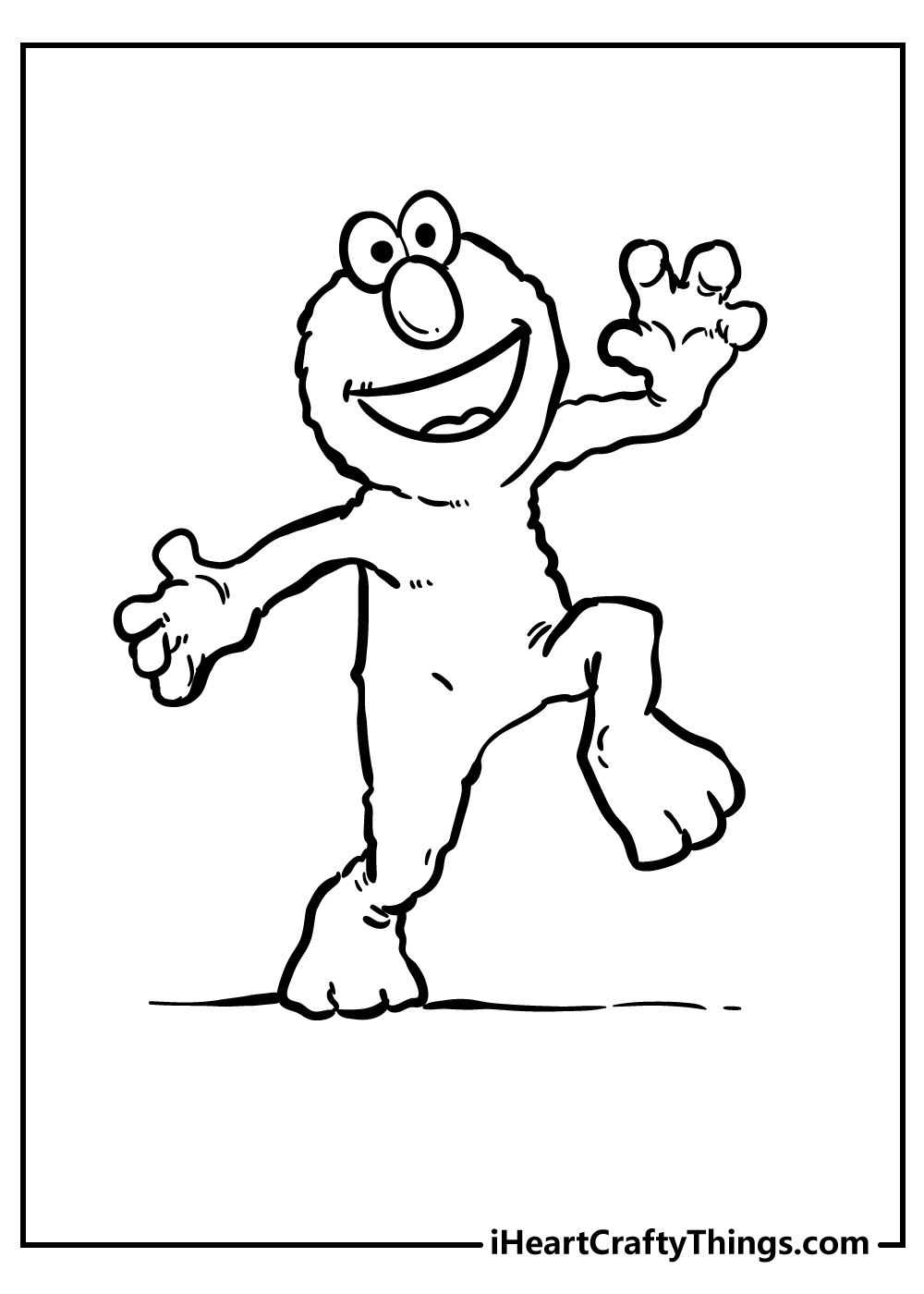 Elmo said, "If you keep practicing, you can do anything.". This coloring page is a great coloring exercise for your little ones to practice their coloring skills.
And their dancing skills, like Elmo does on our next coloring page.
This printable sheet captures Elmo having a great time while dancing, probably on his own song, called Elmo's song.
Download this free sheet and print it for your child to enjoy their free time together with Elmo. They can exercise their creativity while coloring this page and dance together with Elmo.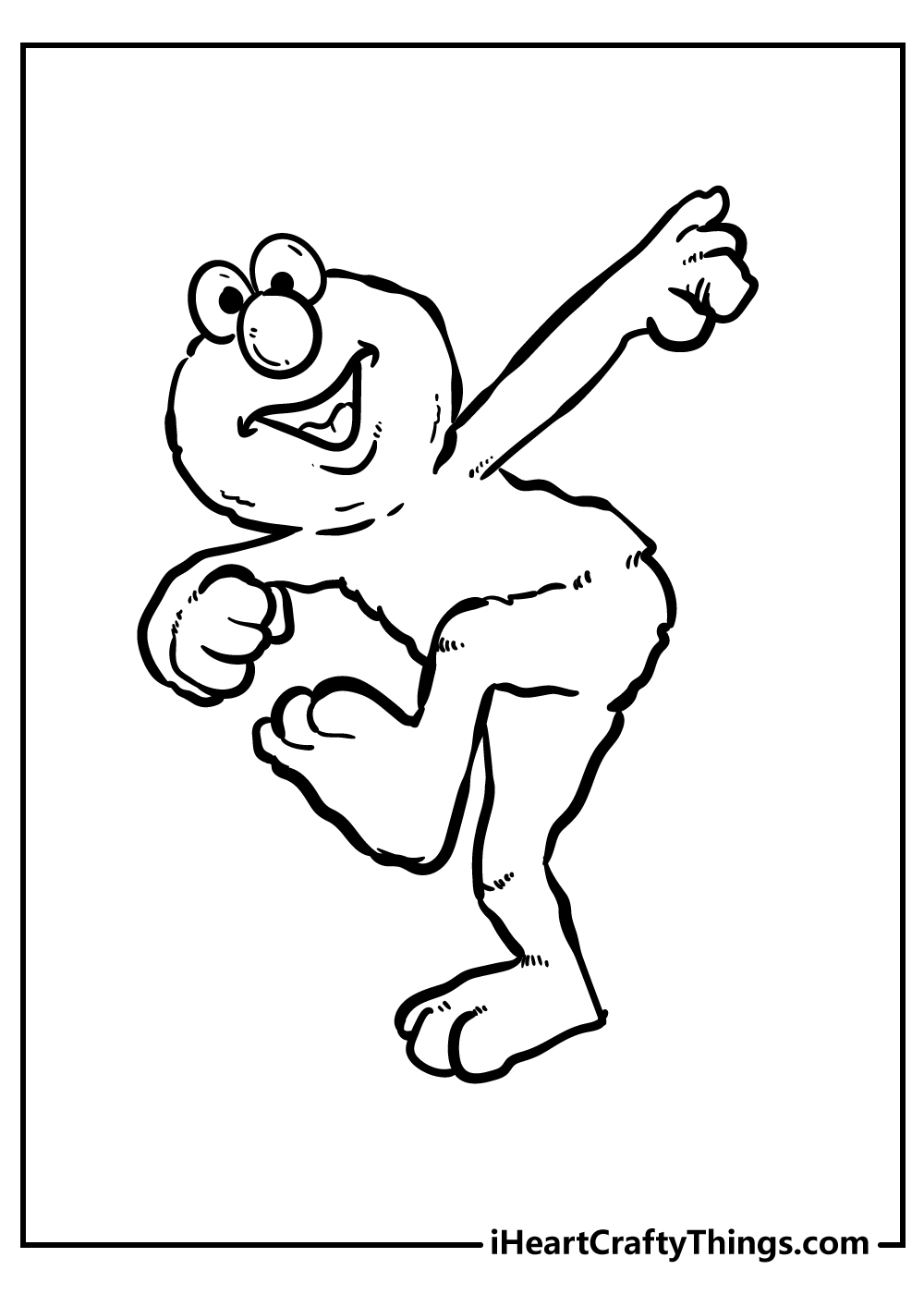 Elmo is always teaching children about the importance of sport and playing games. This printable Elmo-inspired sheet features Elmo showing children a new and cool move.
Does your child want to exercise with Elmo? Maybe coloring this page will inspire them to.
Your little one can get so creative while coloring Elmo on this page. They can use shades of red to color Elmo, and they can draw on the white background of this sheet.
Dare your child to imagine and draw what Elmo is sitting on or where he is doing his exercises.
Print this coloring sheet for your little ones and encourage them to let their creativity run free!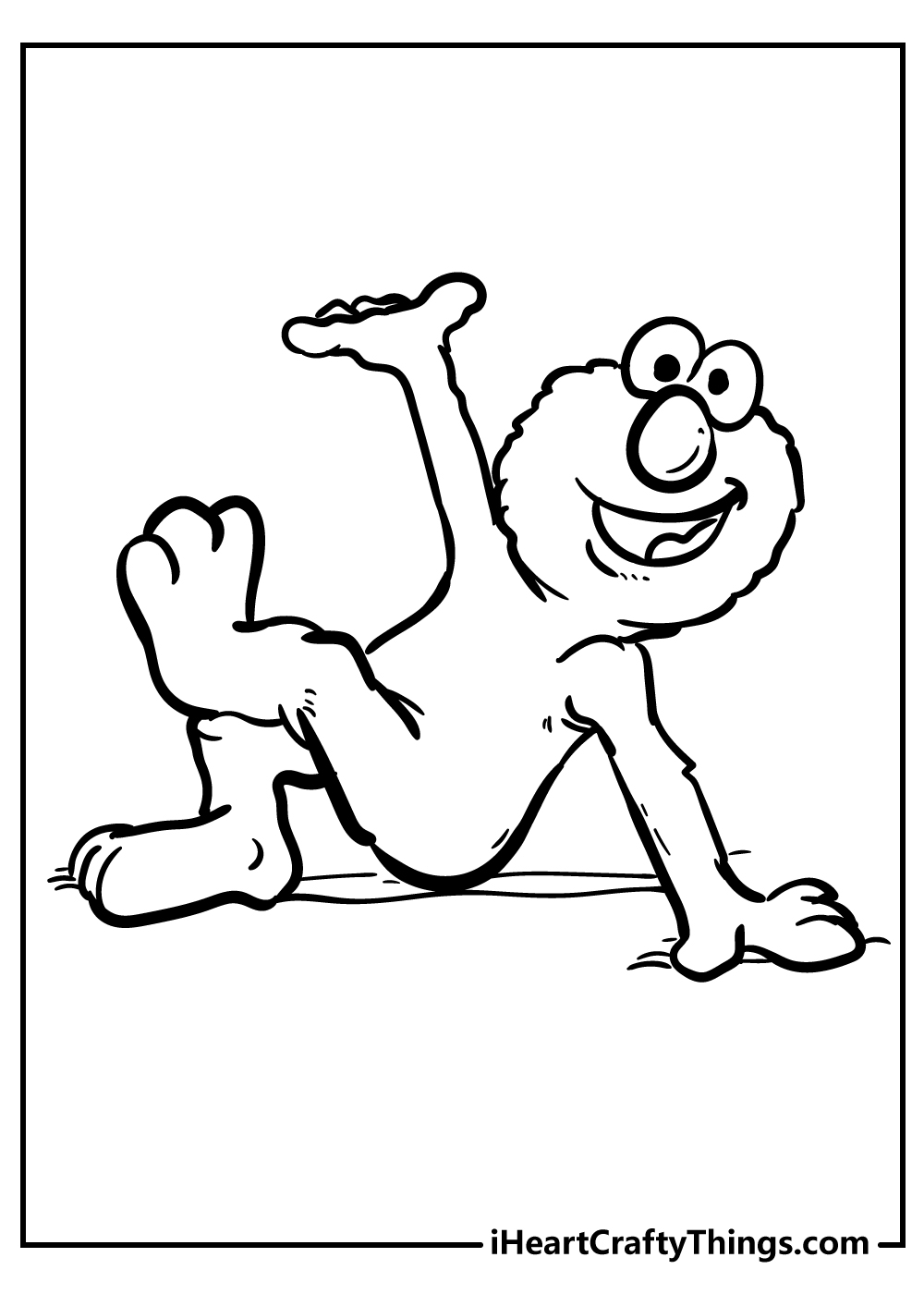 Elmo loves to give virtual hugs to children. This is exactly what he looks like he is doing in our next coloring sheet.
In this printable sheet, Elmo looks like he is reaching towards to hug whatever child will give him some colors. That can be your child.
This printable sheet gives such a good vibe to everybody looking at it. Elmo's smile and a hug can make your little one feel really happy.
Add some color to this, and your child is going to have a lot of fun.
Print this sheet for your child and ask them to get creative with colors. Elmo's color scheme is red, but your child can let their imagination run free and reinterpret their favorite character in whatever colors they like.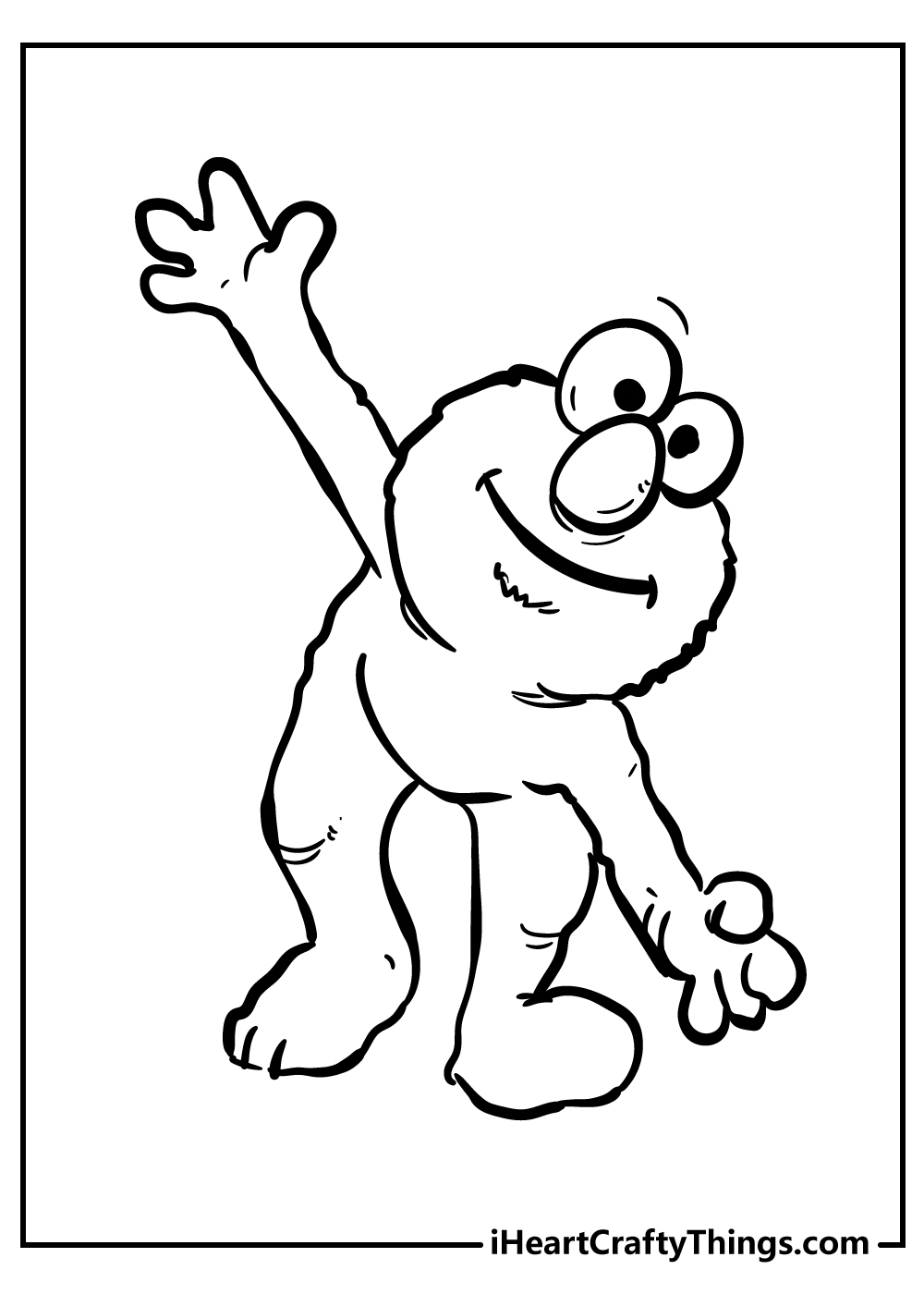 Elmo's passion for sport and exercising can be spotted in our next coloring sheet as well. This printable sheet captures a happy Elmo playing and exercising outdoors.
Does your child want to join him and play together? Print this page for them so that your child can play with Elmo through coloring.
Elmo's fur is red, but this doesn't mean that your child has to limit their imagination. We're sure that Elmo would look just as fun purple, yellow, blue, or whatever color your child loves the most.
This page will help your little one exercise their imagination.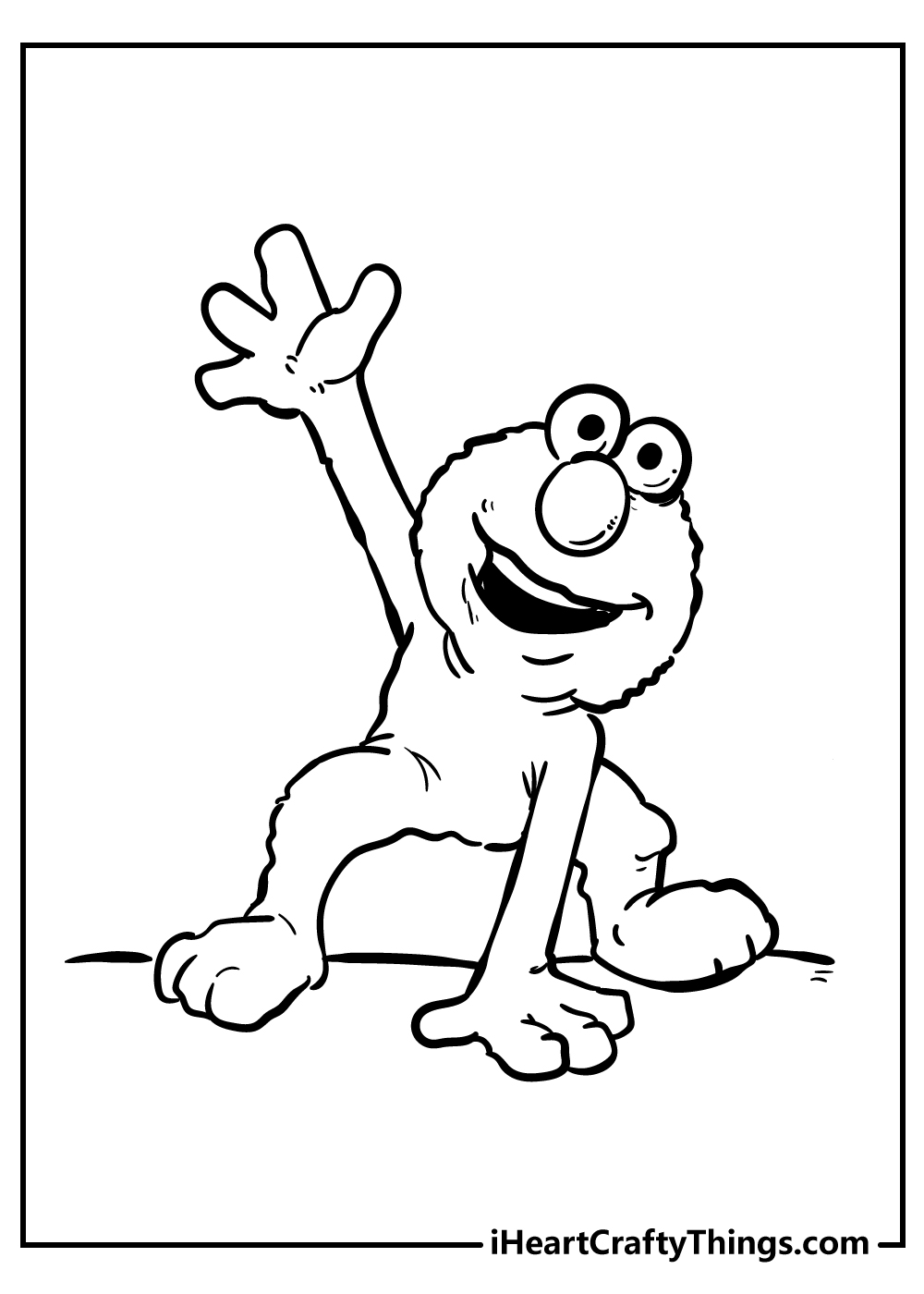 Our following printable Elmo sheet captures Elmo as we are all used to seeing him: behind a table and sharing funny things with us.
This page features Elmo, who looks like talking and sharing one of his cool stories that keeps all children entertained.
Can your little one imagine what Elmo is saying? Invite them to make this creative exercise while coloring this page.
This image leaves a lot of room for your little one to use their imagination and color Elmo.
They can use red for Elmo's fur, yellow for his nose, pink for his tongue, brown to color the table, and they can draw whatever they want on the white background for a personal touch.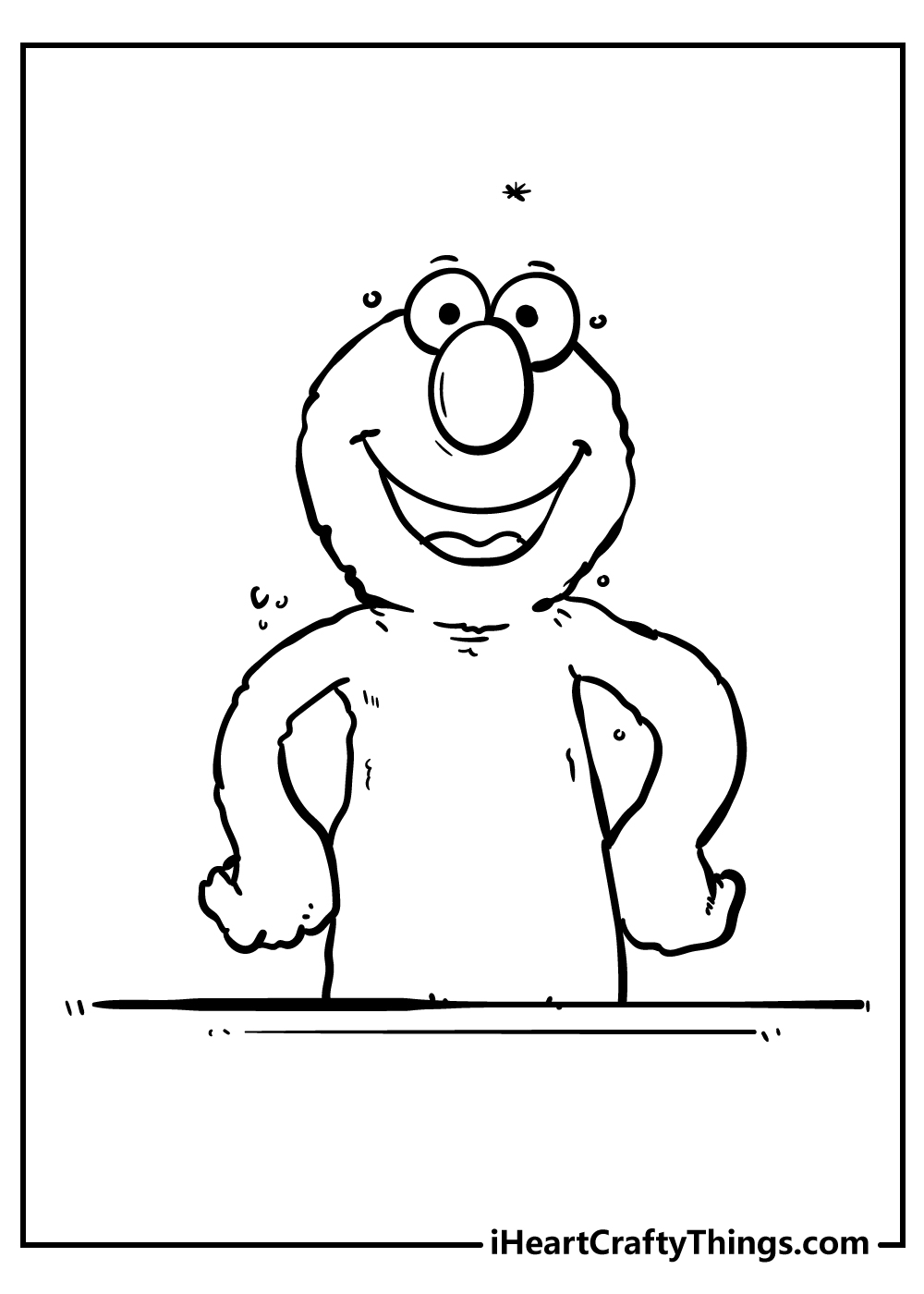 Elmo is such a friendly monster who loves to hug children. Can you see this from our next printable coloring sheet? We think, yes!
This coloring page features Elmo giving a big hug to children who use their imagination to add some colors on this page.
Elmo is surrounded by three cute, small hearts, suggesting just how much love this character has to give to children of all ages.
Invite your little one to express their friendship with Elmo through coloring. This page has so many design details that your children can color using different shades.
Encourage them to imagine what Elmo would say to them after a big hug!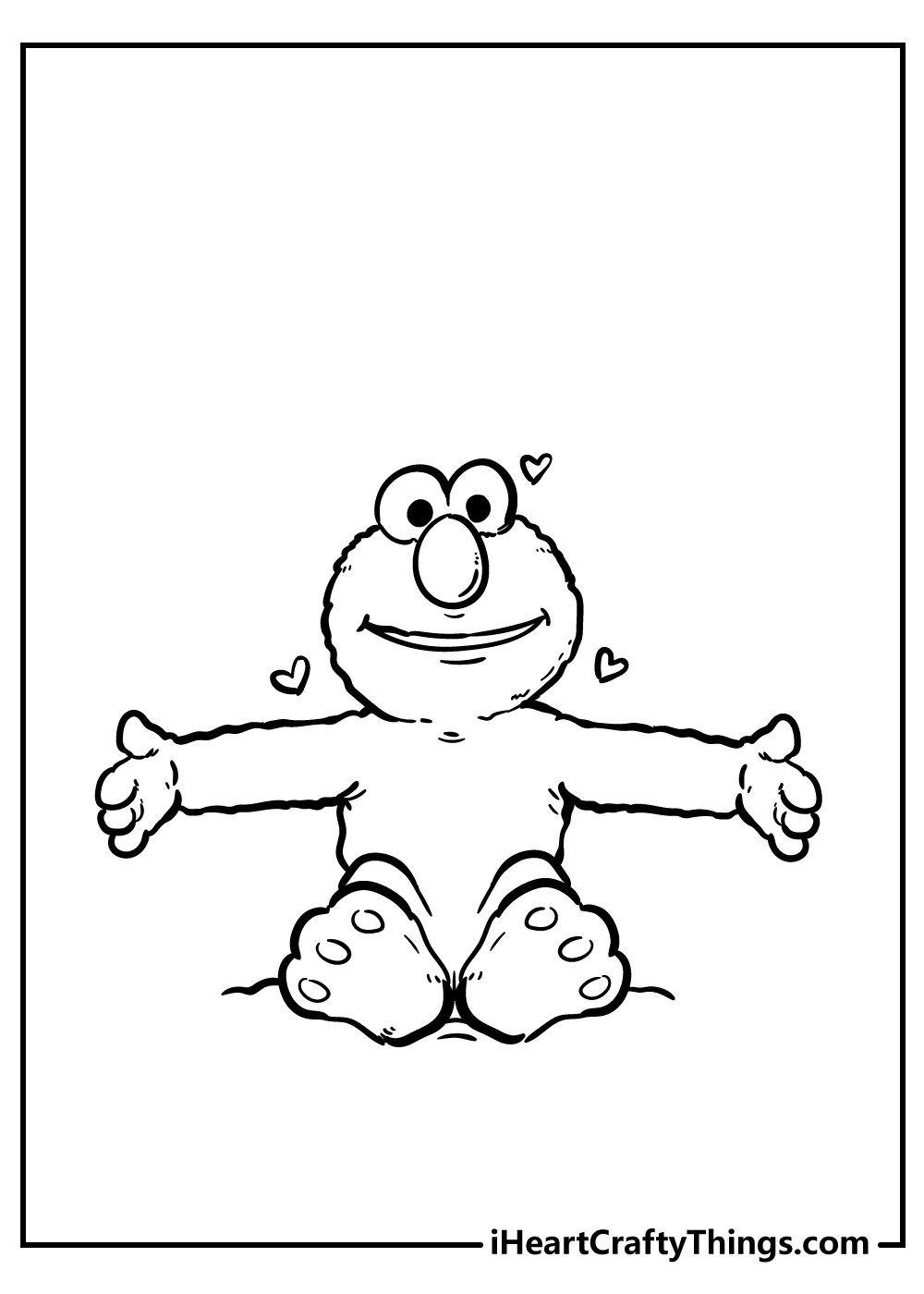 Elmo's soft red fur is one of the most symbolic characteristics of this cute monster. This coloring sheet captures just how fluffy and soft Elmo's fur is, and offers your child the opportunity to color it.
Our next coloring sheet features Elmo standing and showing a big smile. Our designers truly succeeded in capturing just how soft Elmo's fur is.
Coloring Elmo on this page will help your child have a lot of fun. They can play with different red hues to create interesting shades.
Remind them that Elmo's nose is a bright yellow! But they can reinterpret it and use whatever color they like the most. Imagination has no limit!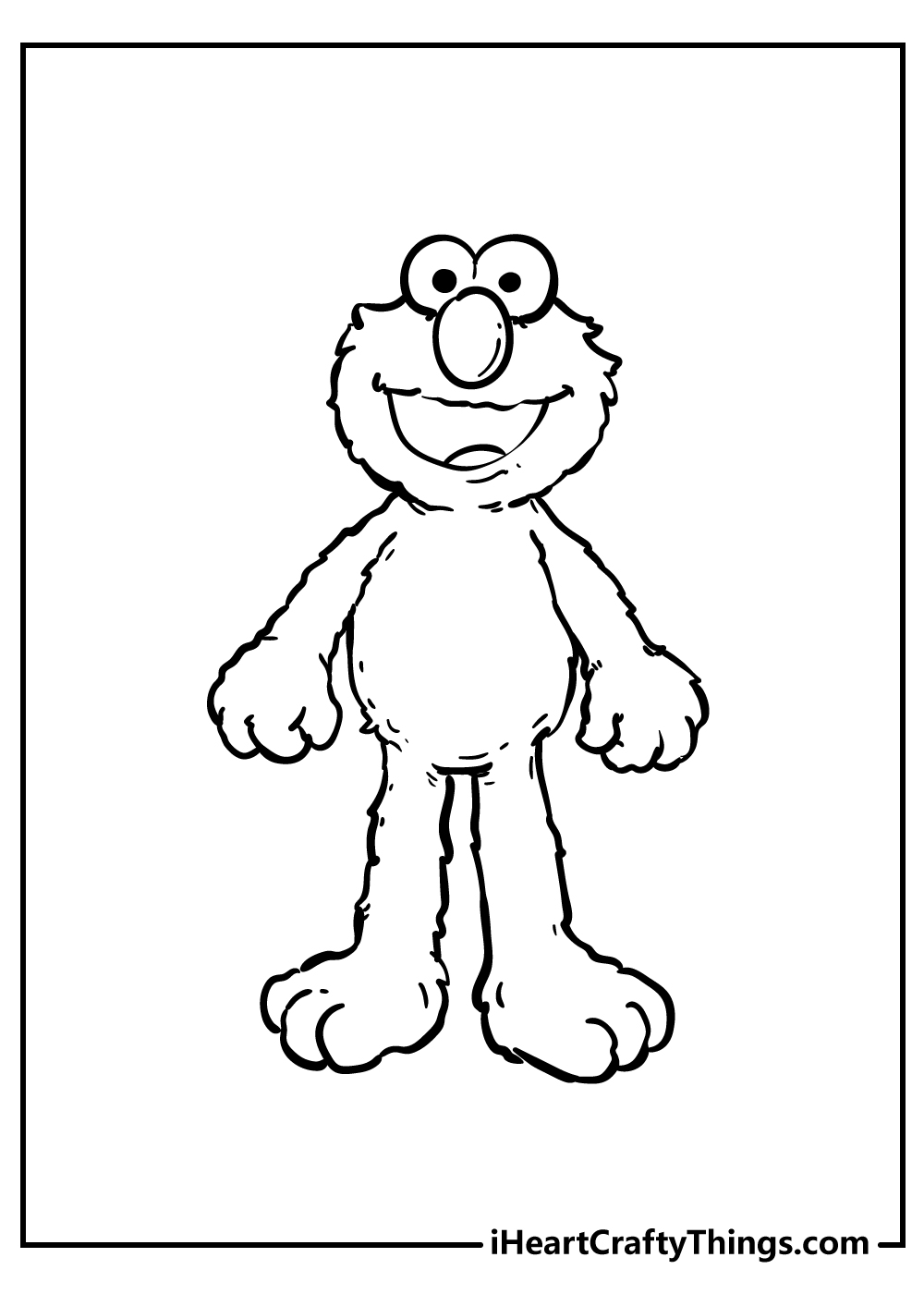 Elmo looks like he is ready to hear a funny story on this coloring page.
This coloring sheet captures him sitting and looking very curious about what your child may have to say or what colors they will use to color him.
This printable page can bring a lot of entertainment to your little one. They can color Elmo and use their imagination to draw around him and set him in an environment they like.
For example, they can use green to draw some grass and blue to draw the sky if they imagine Elmo sitting in the park. Encourage them to allow their creativity to run wild!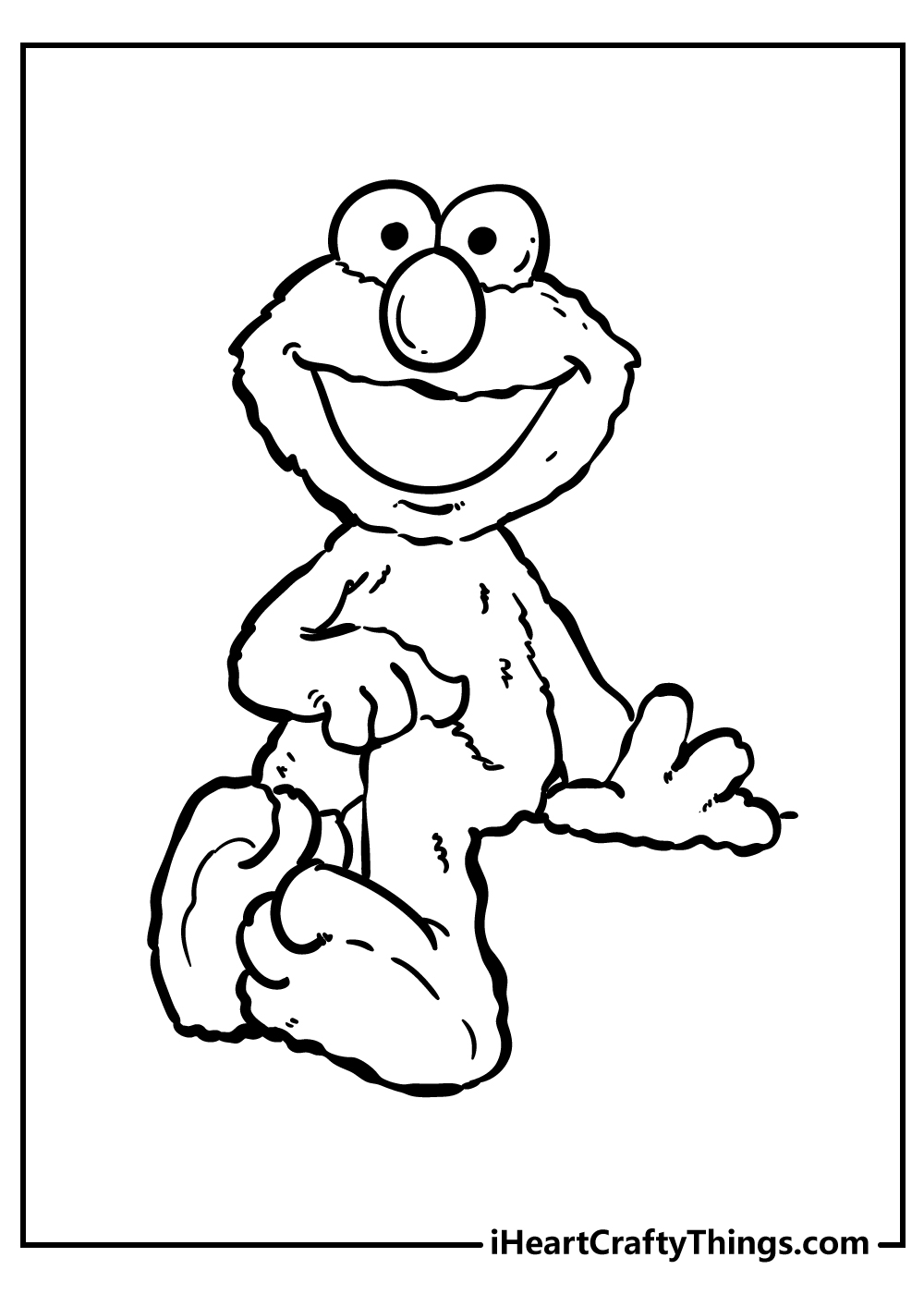 Our last coloring page strengthens the idea that Elmo loves to give hugs. This image features Elmo reaching for a hug.
He has a big smile on his face, showing just how friendly this character is to children.
This coloring page can encourage your little one to get creative. They can color Elmo whatever color they like.
After all, this adorable character would look fantastic in any color: red or pink, blue, green, or purple. Does your child imagine Elmo with an orange nose?
That works too! Print this coloring page and invite your little one to have some fun coloring it!
We constantly add new coloring sheet designs, so come back for more pages to create your child's own coloring book!