Did you know that before being a fashion object, the dream catcher was a mystic object used as a talisman to protect sleeping people, usually children, from nightmares and bad dreams that might disturb them?
Legend has it that it still does. Color your dreams with these magical dream catcher coloring pages.
10 Brand New Dream Catcher Coloring Pages – Free to Print and Color
Dream catchers are simply marvelous. No matter your age, you will find these objects intriguing. And they have their reasons to be so.
Dream catchers can be traced back to the Ojibwe people who started the trend, and over time, they were massively adopted by other tribes, cultures, and even nations.
Today, dream catchers have made a comeback. No longer an exclusive Native American icon, they can be seen on clothes, necklaces, and aesthetically pleasing dream catcher coloring pages.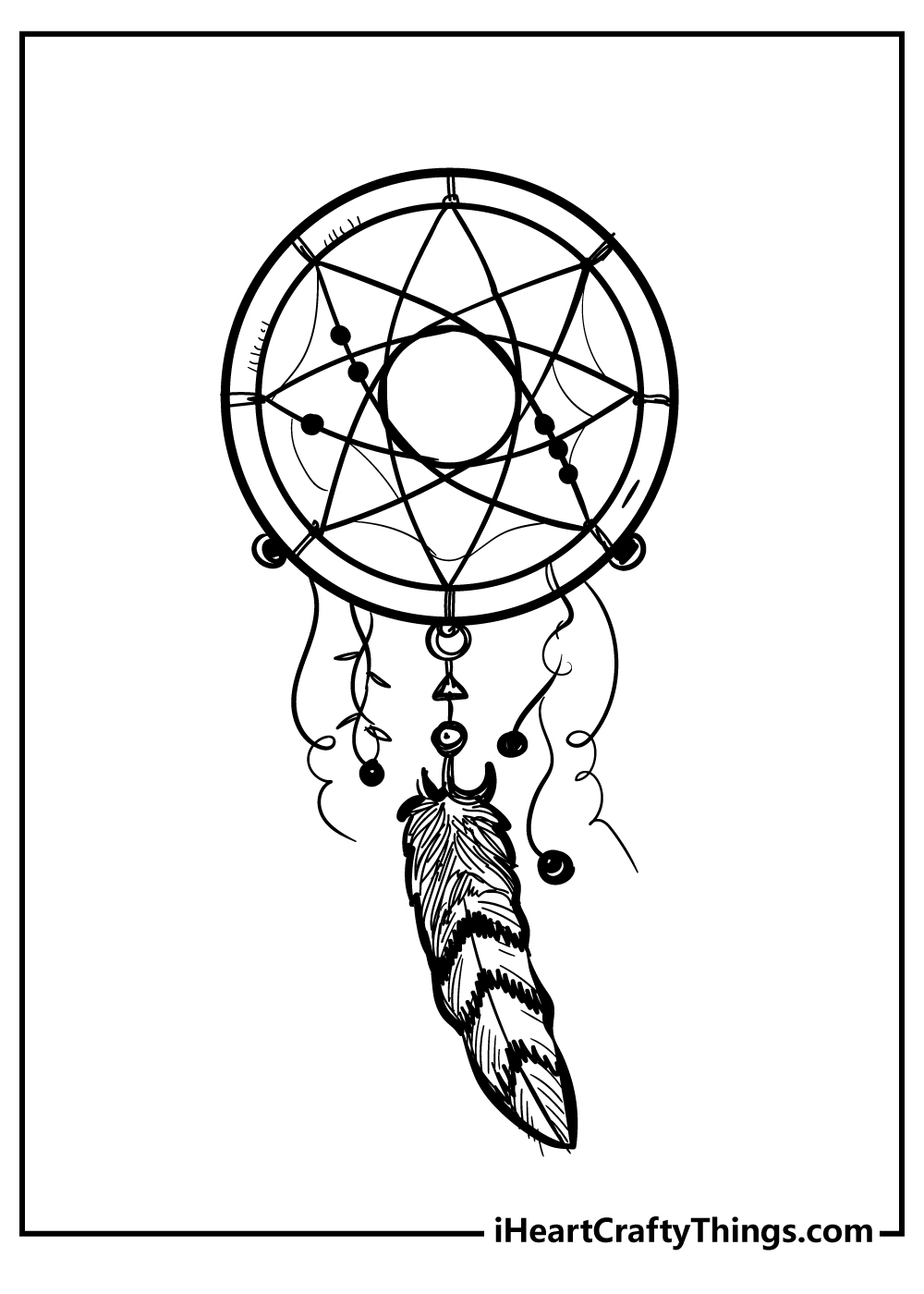 Originally, these mystical beauties were made with wooden hoops, usually made out of willow, and often adorned with sacred objects like feathers, beads hanging beneath the center of the circle.
Some dream catchers have leather wrapped around the wooden portion, which is often an indication of its authenticity.
So, if you spot one, don't forget to check on these tiny details before purchasing it. Or better, download these dream catcher printables and revel in the wonderful world of dreams!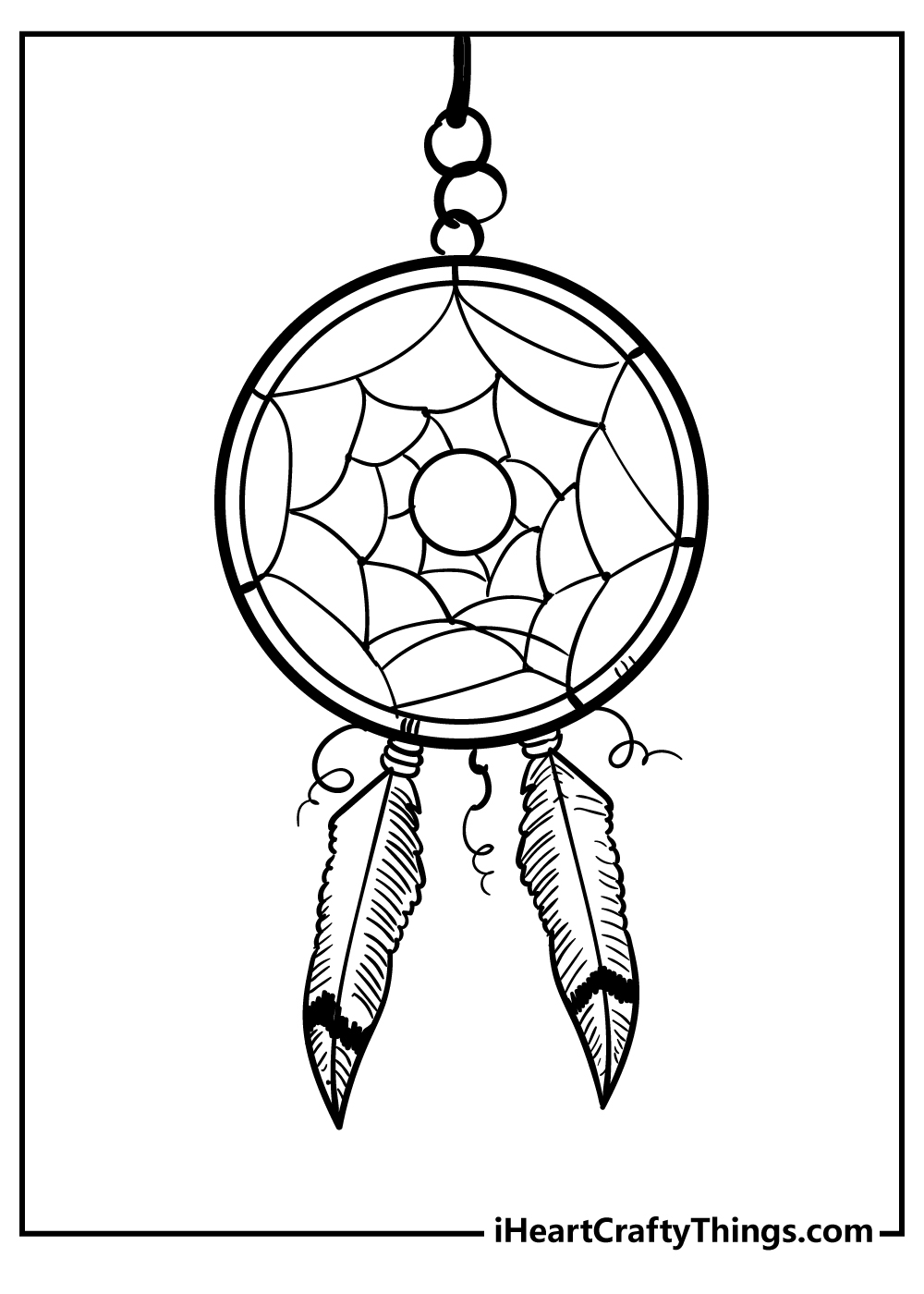 What's your thought on spiders? They're icky and scary, right?
Well, different people and cultures today consider spiders to be creepy crawlers, but the Ojibwe tribe saw these creatures in a much different light.
Not finding them scary or gross, the Native Americans saw spiders as natural guardians of the home and symbols of protection and comfort.
Spiders served as inspiration for the very first dreamcatcher with their meaningful woven spider web.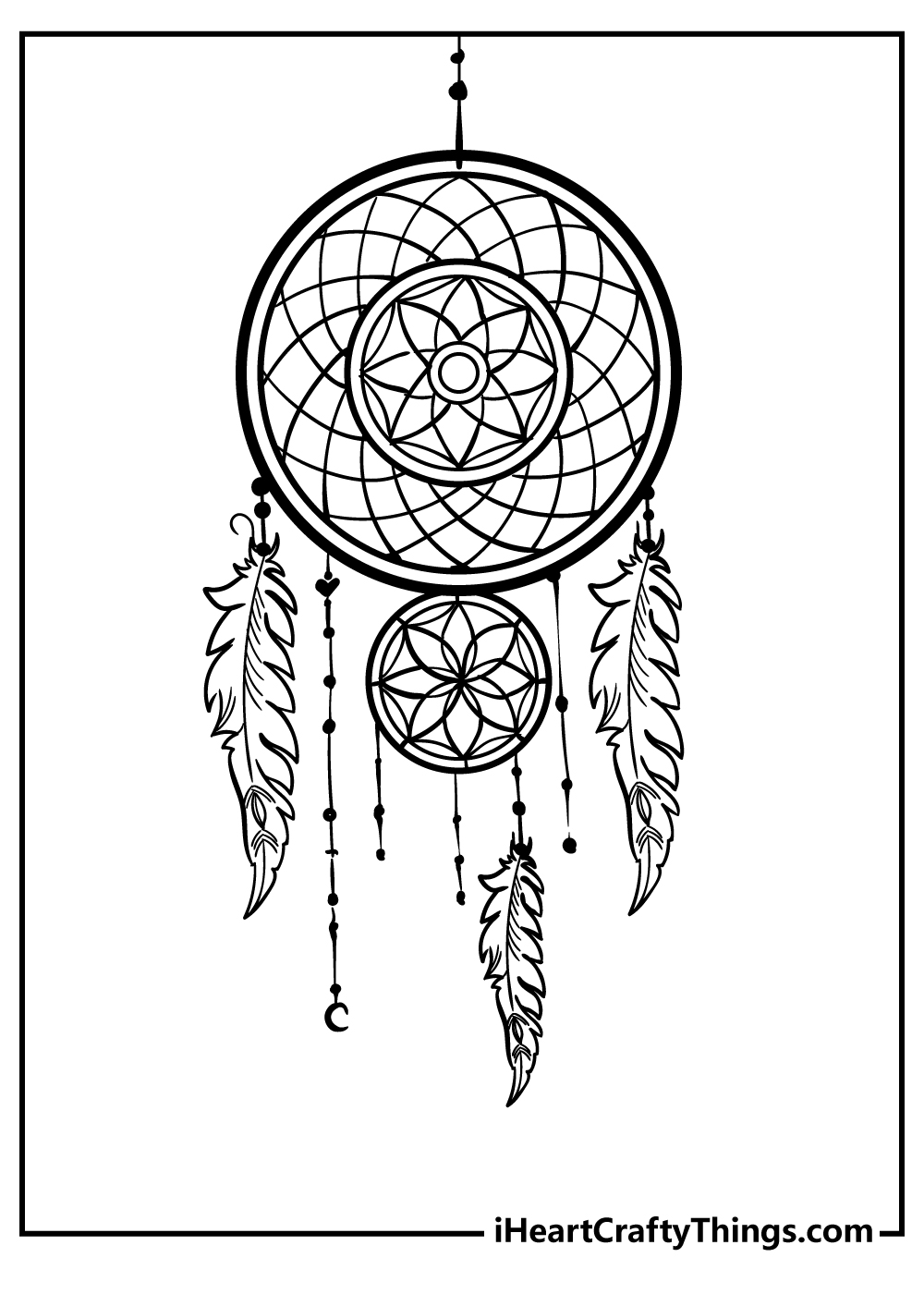 Look at this feathery mystical wonder! It's already delightful, just as it is. Imagine how it would look with a bit of color on it.
Feathers are meant to be bright-colored and noticeable, so make sure you add the warmest tint in your arsenal.
Lucky you, these lovely dream catcher coloring sheets give you the exact freedom to explore with colors and let your imagination flow.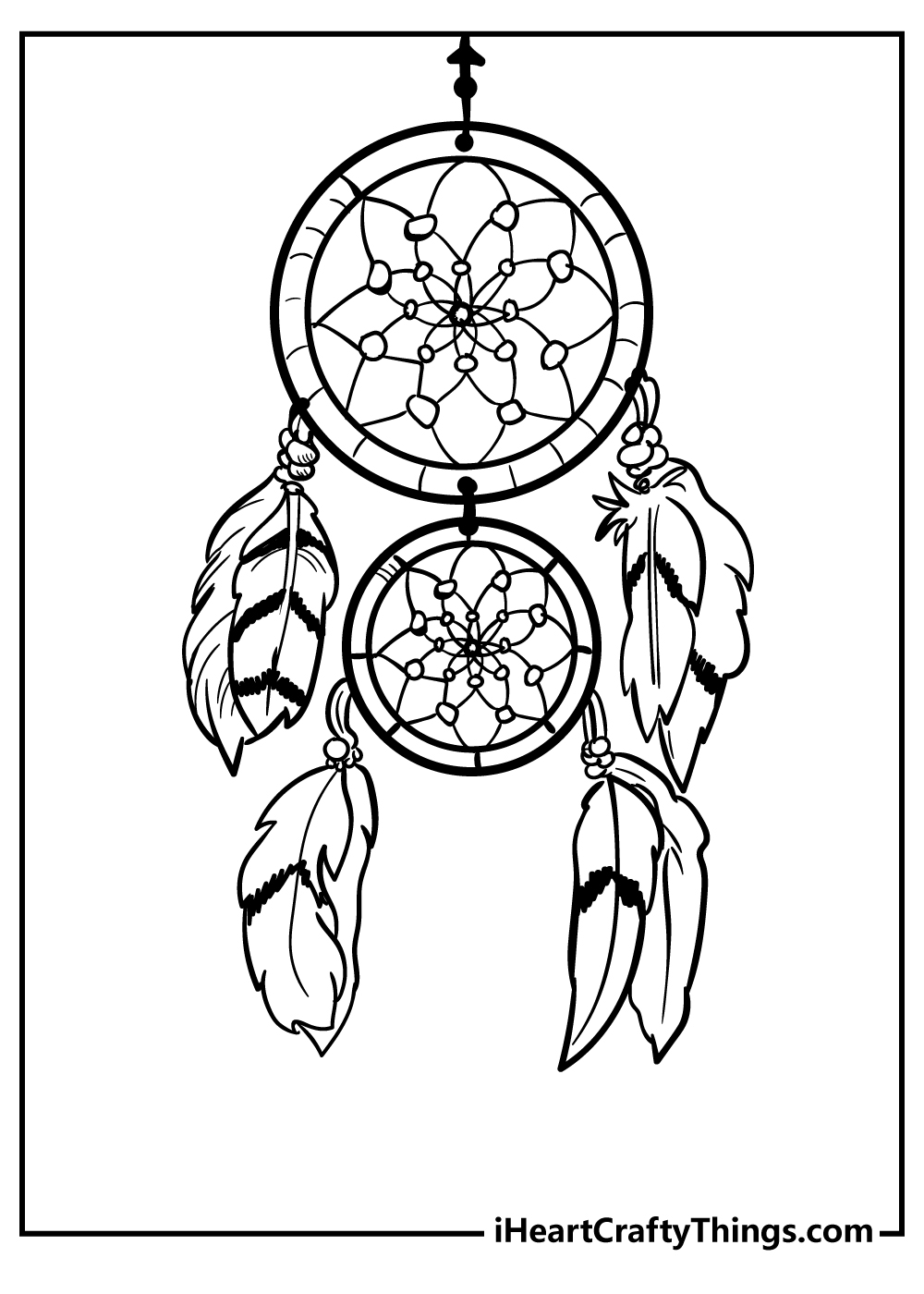 For generations, mothers and grandmothers continued to recreate the dream catcher as a way of spiritually guarding their children, even if separated by a great distance.
Because the night air is filled with dreams, both good and bad, dream catchers attract and catch all sorts of nightmares and thoughts into their protective spiderwebs.
Share these dream catcher coloring pages with your little one to protect them from whatever dreams might blur their sleep.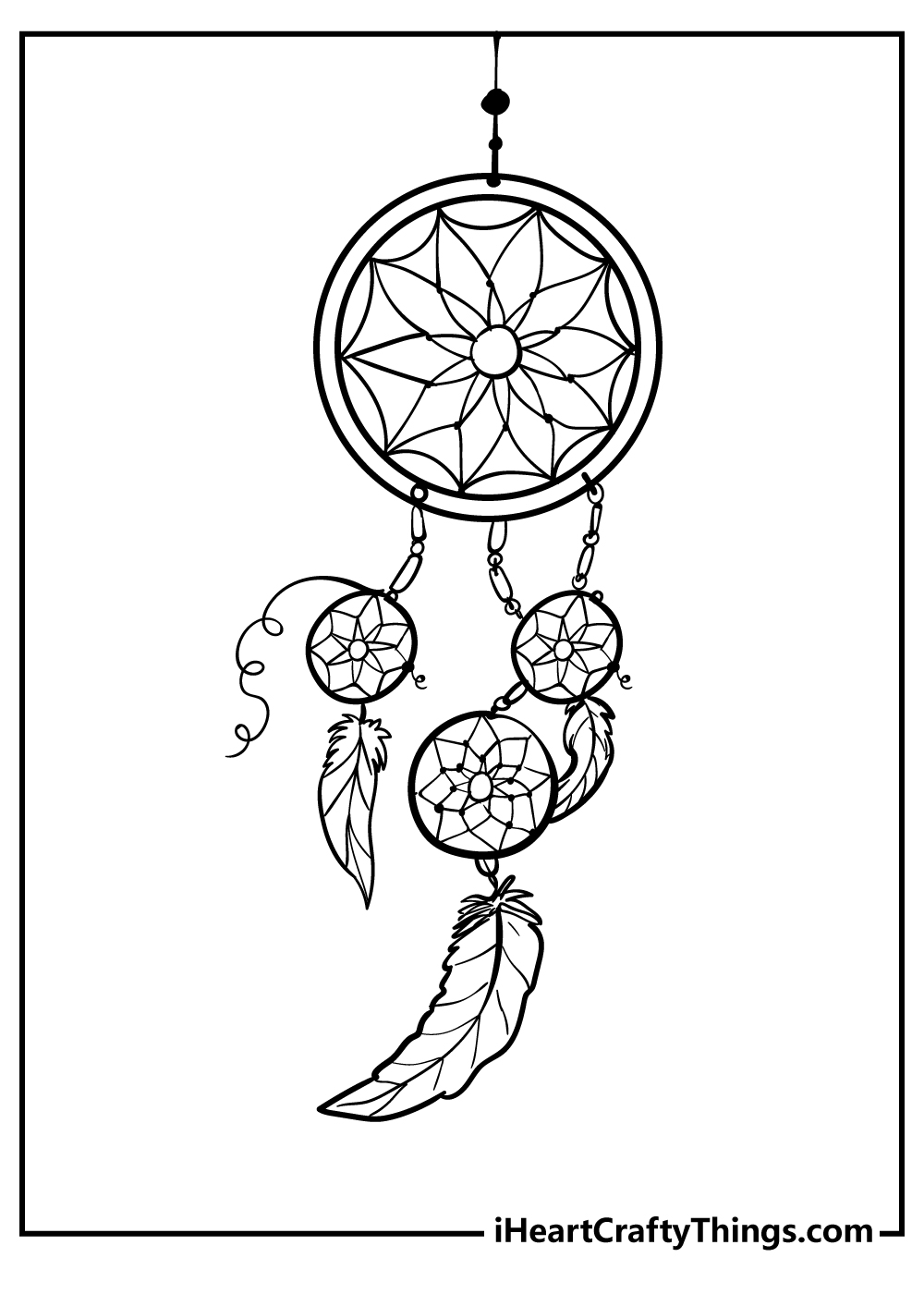 It's thought that good dreams can pass through the sacred hoop of the dream catcher and gently slide down the feathers to comfort the sleeper below.
Bad dreams, on the other hand, are caught up in their net and destroyed, burned up in the light of day.
For that reason, a dream catcher traditionally must be hung above the bed in a place where the morning sunlight can reach it.
If this doesn't convince you to make your own or download these dream catcher coloring sheets, we don't know what else.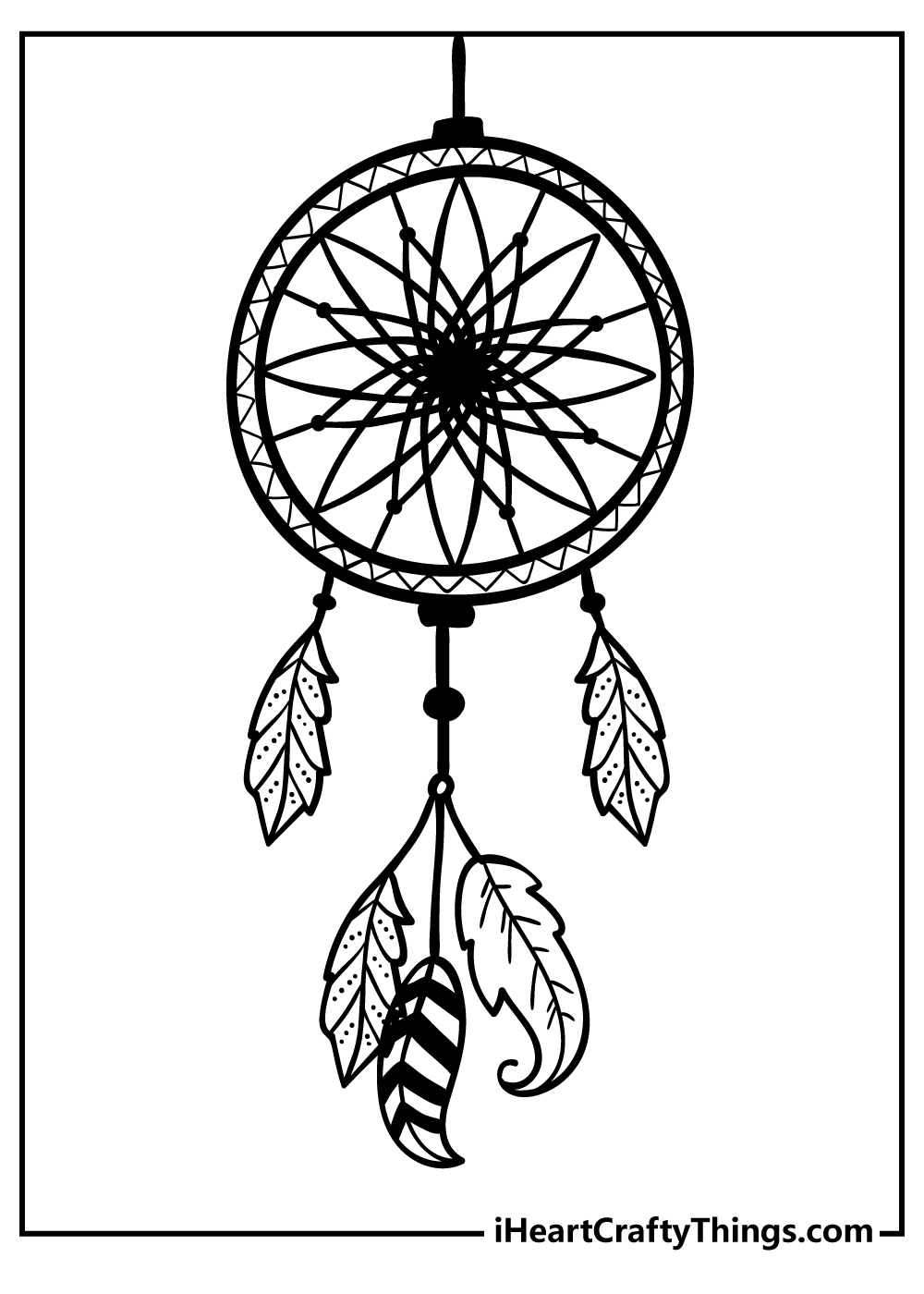 All parts of an original Native American dream catcher have meaning tied to the natural world. And that's the reason why dream catchers are traditionally made only with natural materials.
A dream catcher must be round in order to represent the circle of life and its natural cycles like the movements of the moon and sun as they travel night and day across the sky.
The web is symbolic of the spider web and acts as a bad dream guardian, while they act as a fluffy, pillow-like ladder that allows them to gently descend upon the sleeping one untouched.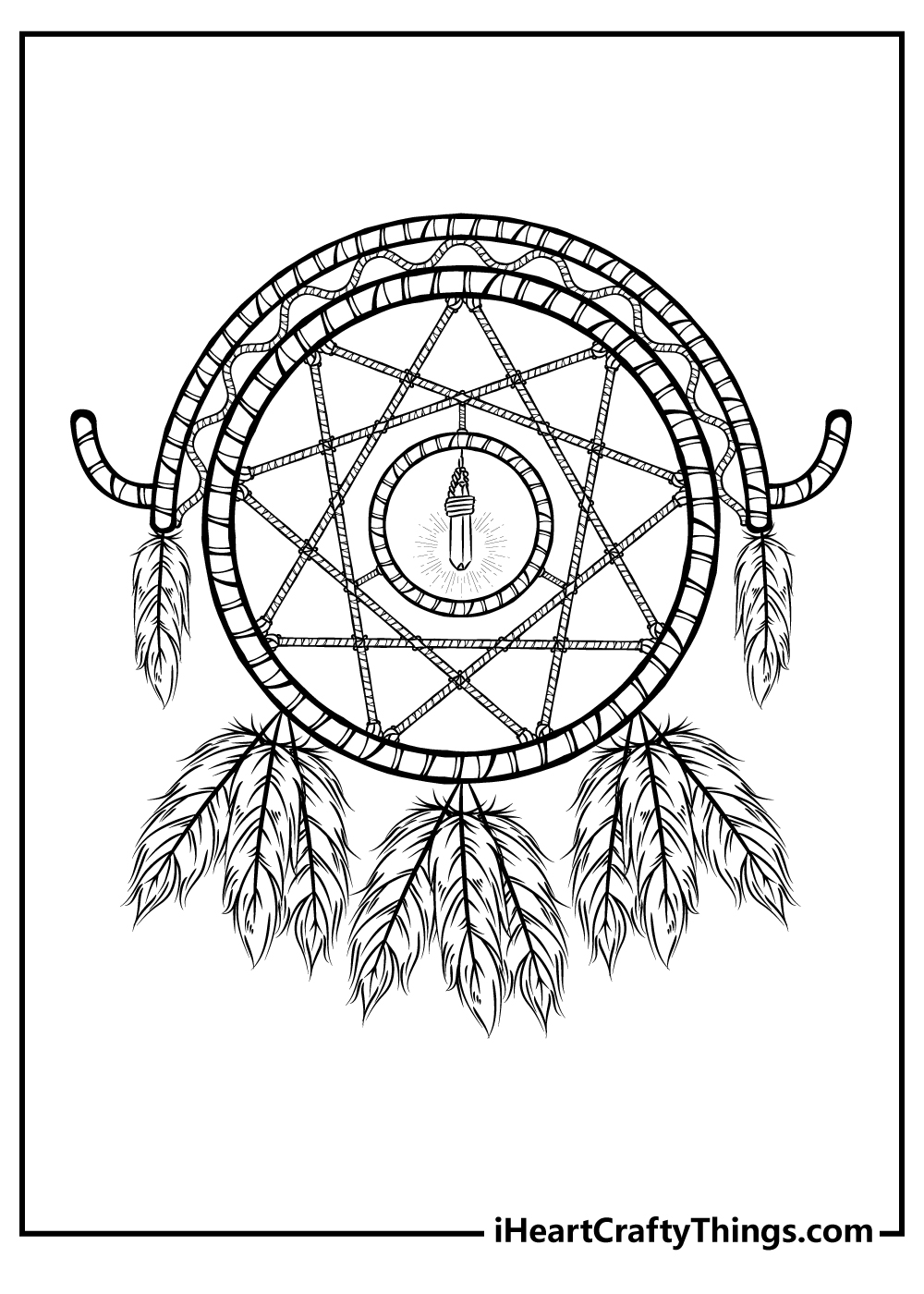 Did you know? There are multiple kinds of dream catchers. While they have become widely popular phenomena outside the indigenous people, dream catchers can still resemble traditional ones – even ones with feathers.
Yet, these resemblances are few and far between. However, this should not stop you from enjoying these original dream catcher coloring pages.
Print and color, and just go wherever your imagination lands you.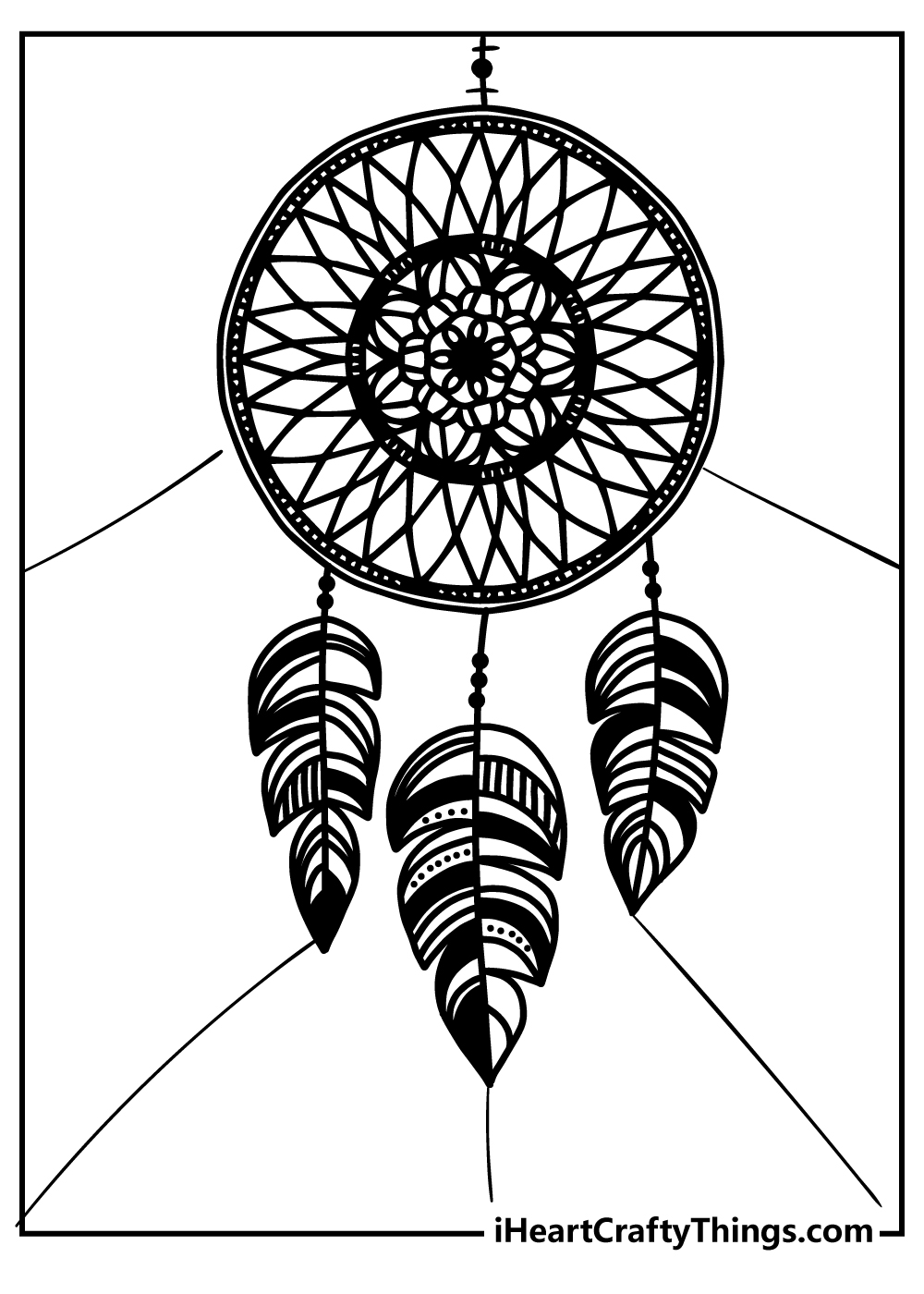 Fun fact: Dream catchers have also been used as a shared symbol of hope and healing.
They can be gifted to sorrowed and saddened people so that they can heal, have good dreams, and wake up to do good things.
While it may give you the chills and goosebumps when you think of it, it pays to gift a bright-colored dream catcher to someone you care for to help them with their worries.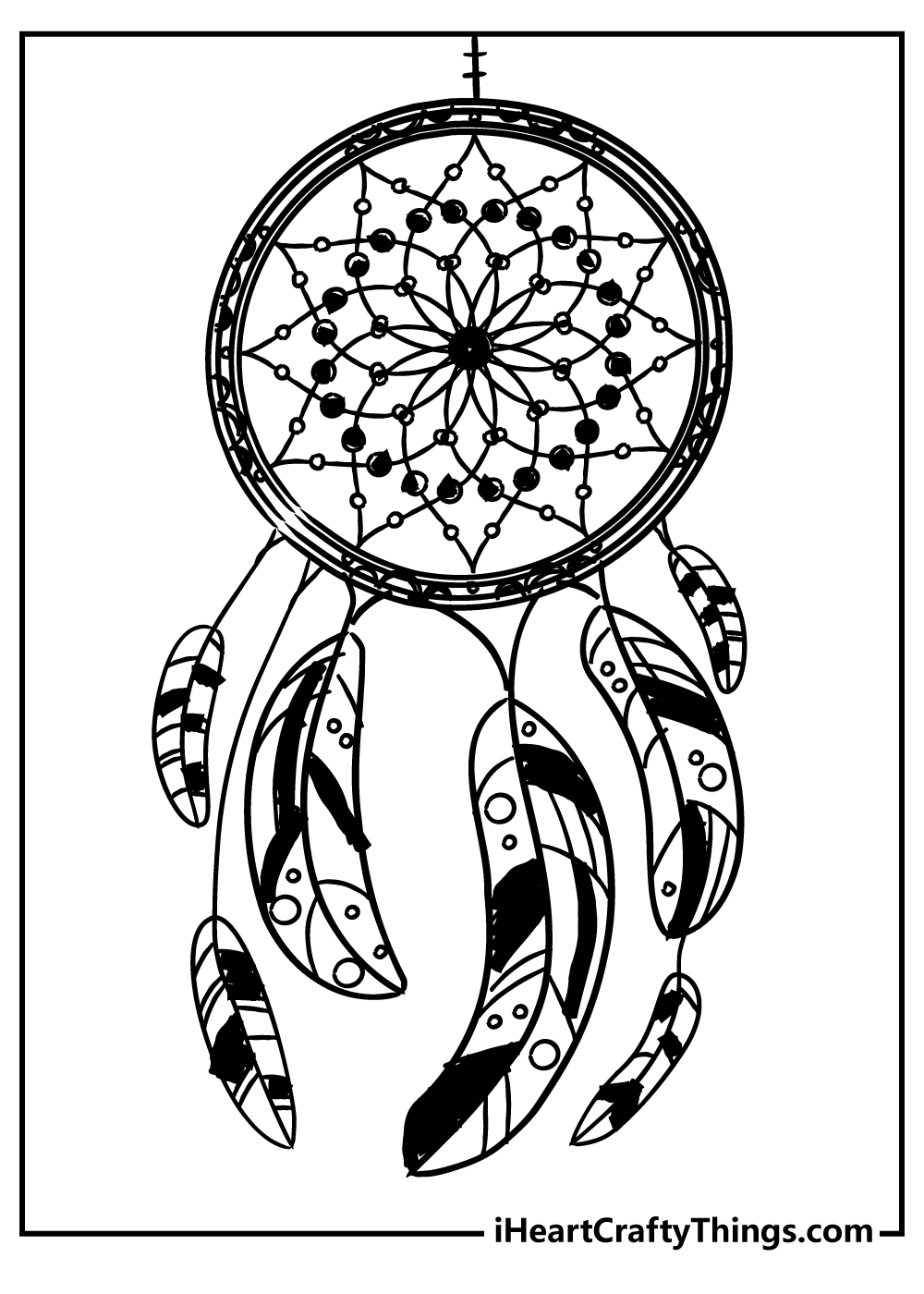 A real authentic dream catcher like this one is not that easy to find today.
Real handmade dream catchers are usually small in size and feature all sorts of sacred charms like wooden beads and real feathers.
Legend has it that Native American people still consider the dream catcher to be an enduring symbol of unity and identification among the many Indian Nation and First Nations cultures.