We love learning about polar bears and creating polar bear crafts in the winter. Do you?
Today we are sharing 10 unbelievably cute polar bear crafts that you will definitely want to add to your to-do list this winter.
From fun painting techniques to using recyclable materials, to cute puppets that kids can use for play time, there is something for everyone to love!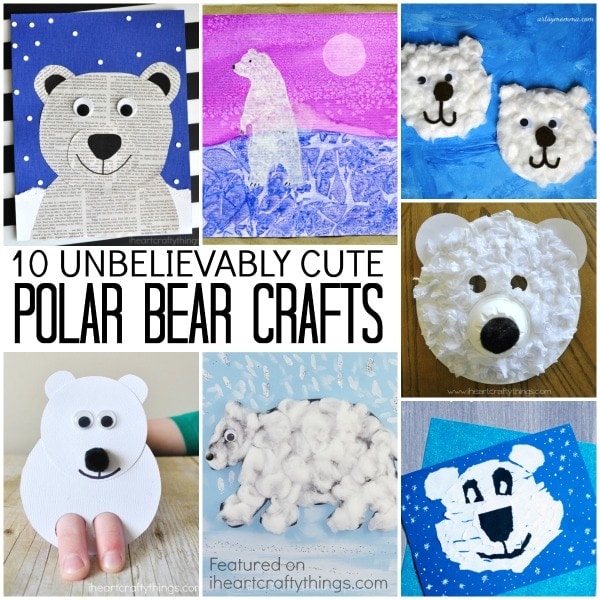 10 Unbelievably Cute Polar Bear Crafts

Looking for more winter animals crafts? → 20+ Arctic and Antarctic Animal Crafts for Kids
1. Don't throw away those newspapers! Save them and make this adorable newspaper polar bear craft.
2. There's so much to love about this polar bear process art activity! Using salt in the watercolors and plastic wrap for texture in the icy ground gives amazing texture to this cute craft.
3. The cotton balls in this paper plate polar bear craft make a perfectly soft texture to this cute polar bear craft.
4. Paper plates are the perfect base for this fun polar bear mask craft that couples as a puppet for pretend play.
5. Have some scrap paper laying around? Tear it up and use it to create this darling polar bear paper craft.
6. Do your kids love playing with puppets? Here's a simple way to create a polar bear finger puppet. Couple it with your favorite polar bear book for loads of fun!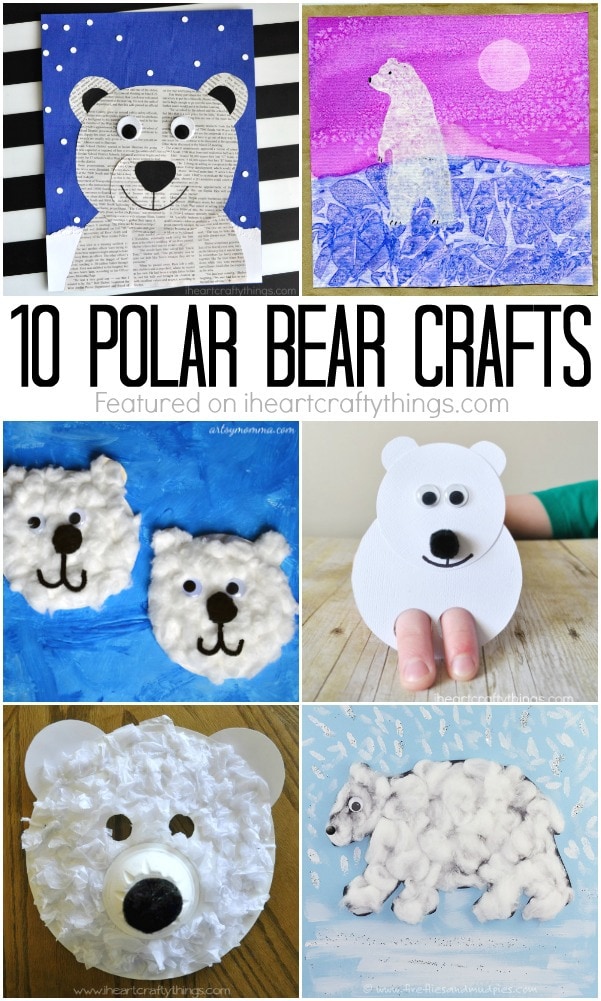 7. This fun polar bear craft illustrates a polar bear's thick white fur and black skin and it comes with a pattern to make the crafts super simple for children.
8. Kids will have a blast painting and printing their handprints to make this cute handprint polar bear craft. (not pictured)
9. Turn white potato prints into cute polar bears! Who knew a potato could make such a cute craft! (not pictured)
10. Here's another great way to make a polar bear out of a paper plate. I adore the fun sparkly glitter texture for the polar bear fur. (not pictured)