Superheroes have become incredibly popular in recent years. They started out in comic books but have since starred in some of the biggest films, video games and other media ever created.
This collection of free superhero coloring pages for kids features a collection of some of the coolest heroes to ever save the day!
There is something for everyone here, and you will definitely want to share these free pages with others.
We would love to see how you portray these heroes, so please share some of your finished pages on our Facebook and Pinterest pages when they're done!
15 Brand New Superheroes Coloring Pages – Free to Print and Color
Zooming in at number one of our collection of free superhero coloring pages for kids is the Flash.
This is one of the fastest characters ever created, but he also has a really striking look to his uniform. His color scheme is red and yellow, and it really helps him to stand out.
When coloring this one, we would use some colored pens and markers to really make the colors pop, but what do you think you will use to finish this one off?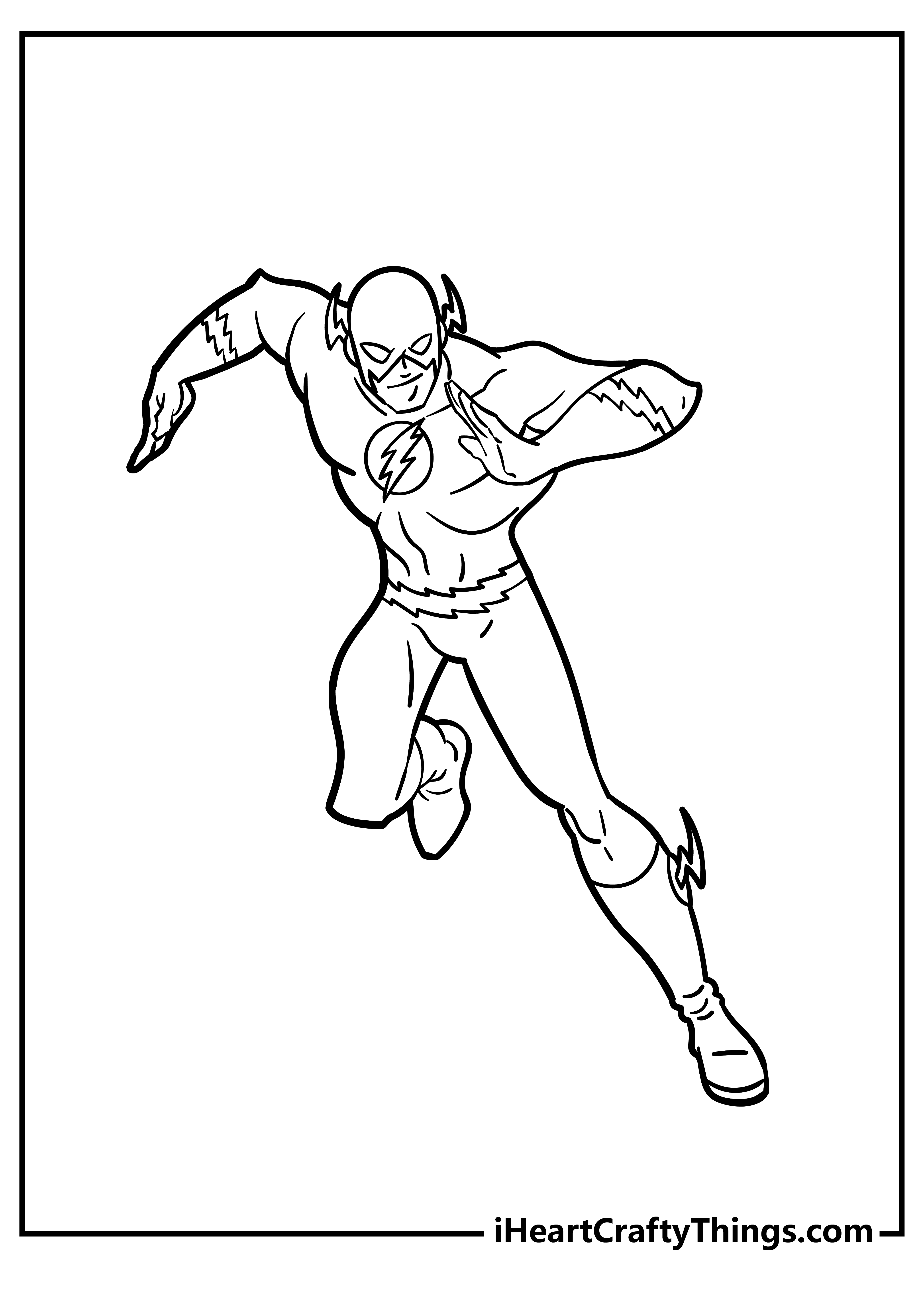 Danny Phantom is a rather unusual hero that has some ghost powers that we would all love to have!
His outfit and hair has a grey and black color scheme, and it makes for a really cool superhero outfit. Don't forget to give him his bright green eyes to finish off this portrayal of this hero!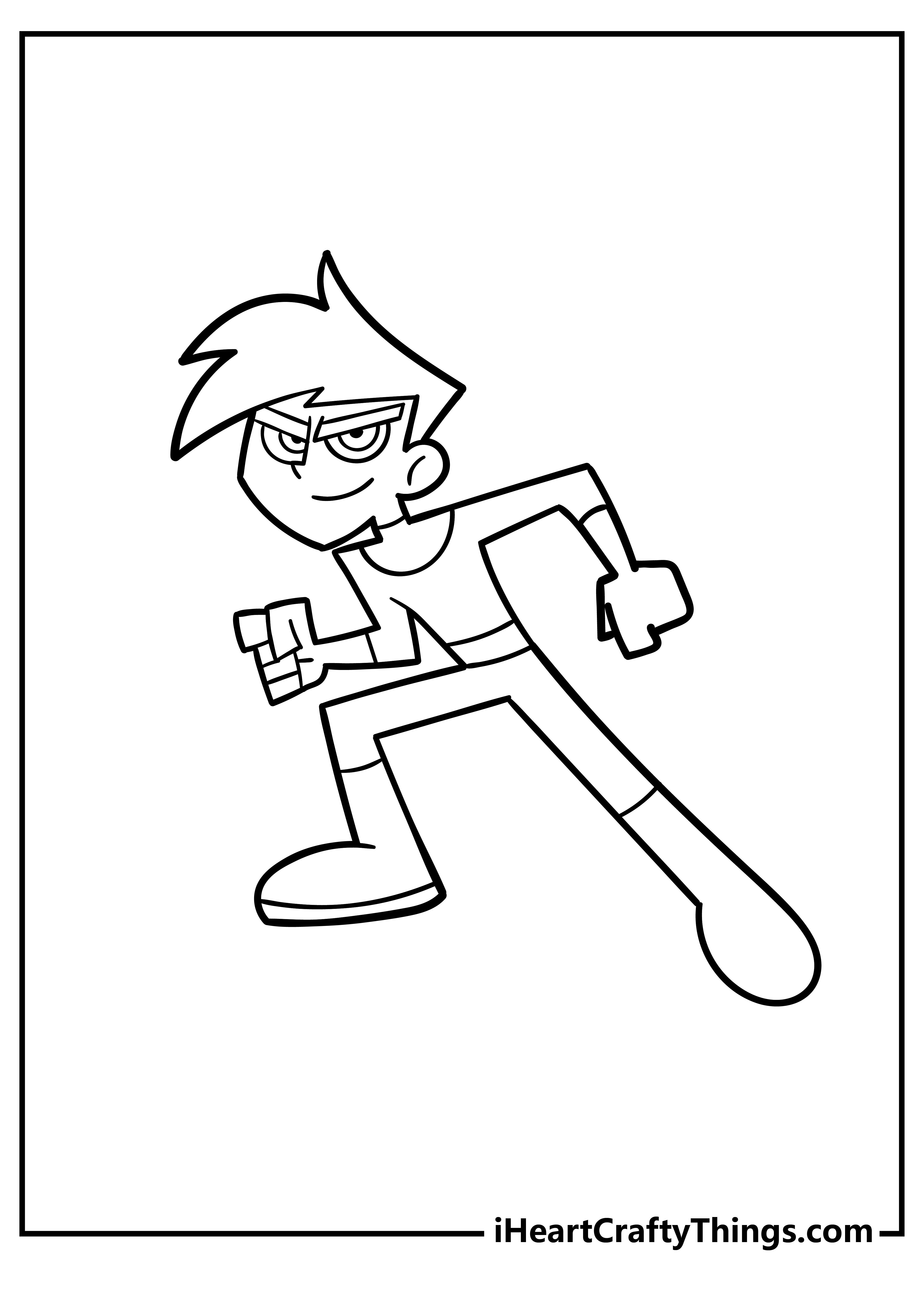 The Powerpuff Girls are some of the most adorable heroes, and this image features their leader, Blossom.
Each Powerpuff Girl features a unique color scheme, and Blossom's scheme is made up of reds and pinks.
This is another one where we would use some bright mediums such as colored pens or markers to really make this picture pop off the page.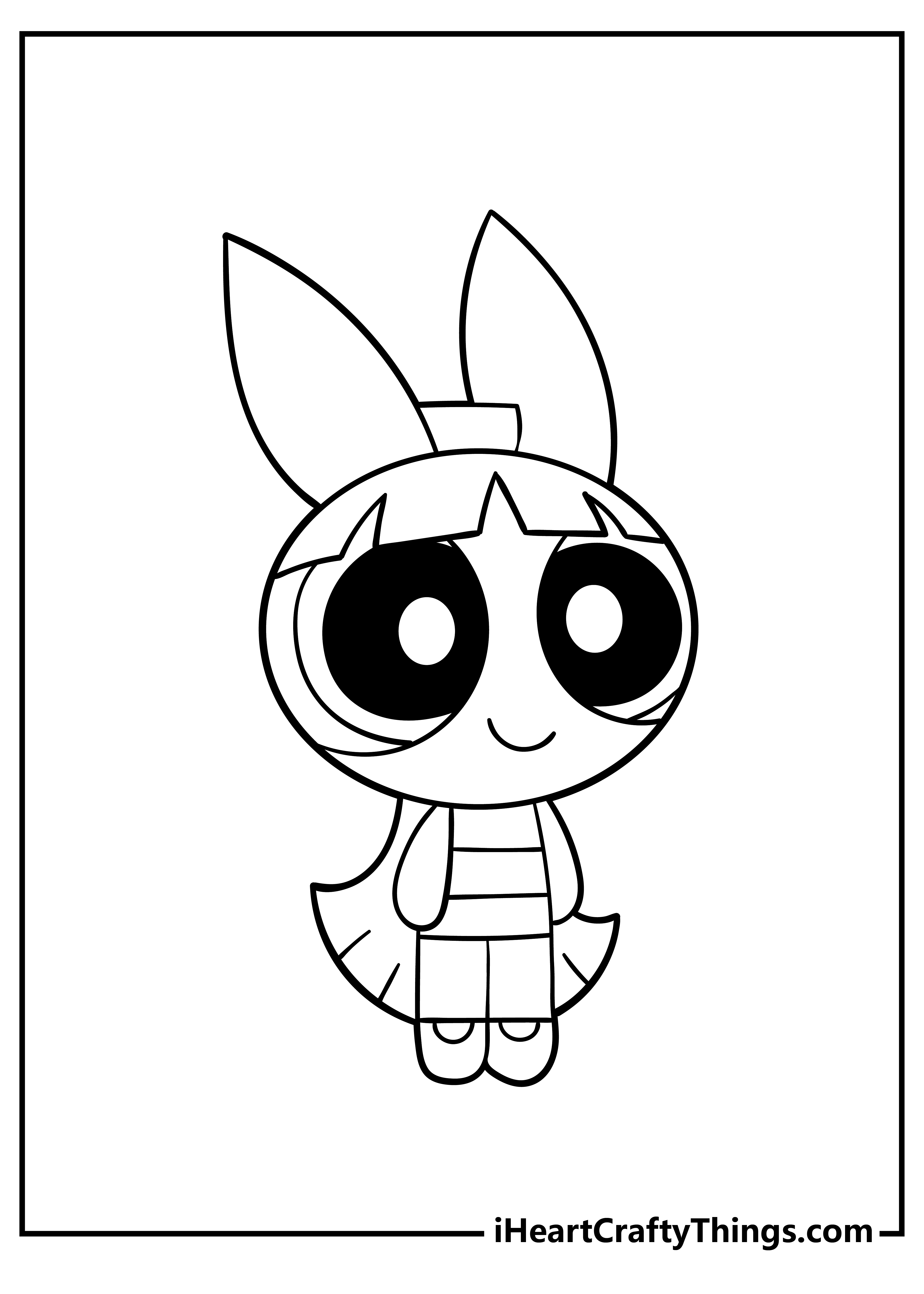 Green Lantern is the next superhero we are featuring, and you can probably guess what his color scheme is!
He is usually portrayed in shades of greens and black, and it makes for a rather visually striking hero.
Will you draw some background details to finish this one and show what kind of setting he is zipping through?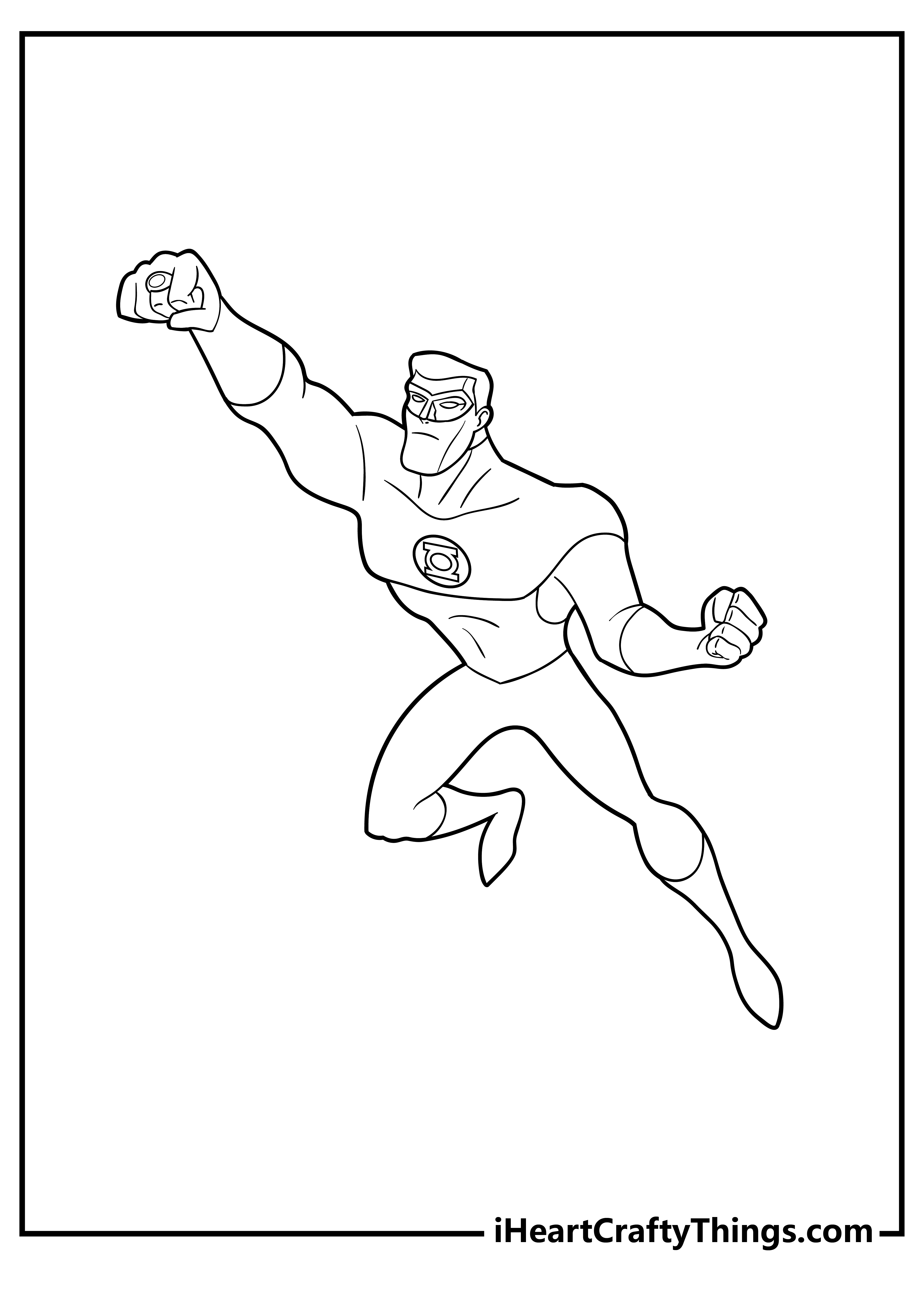 Everyone has their own idea of the best superhero, but this superhero coloring sheet features the one that started it all: Superman!
This was the first popular superhero ever created, and he is certainly the most iconic of them all.
He usually has a red and blue color scheme that gives him a patriotic look, and here he is zooming through the sky.
Why not draw some clouds and city details behind him to finish off the scene?
The Incredibles is a film that features all kinds of weird and wonderful heroes! This one features one of the main characters, the amazing Elastigirl!
This character balances motherly duties with saving the world, and she is dressed in a cool red and black superhero outfit while doing it all.
This picture should really catch the eye when it's finished!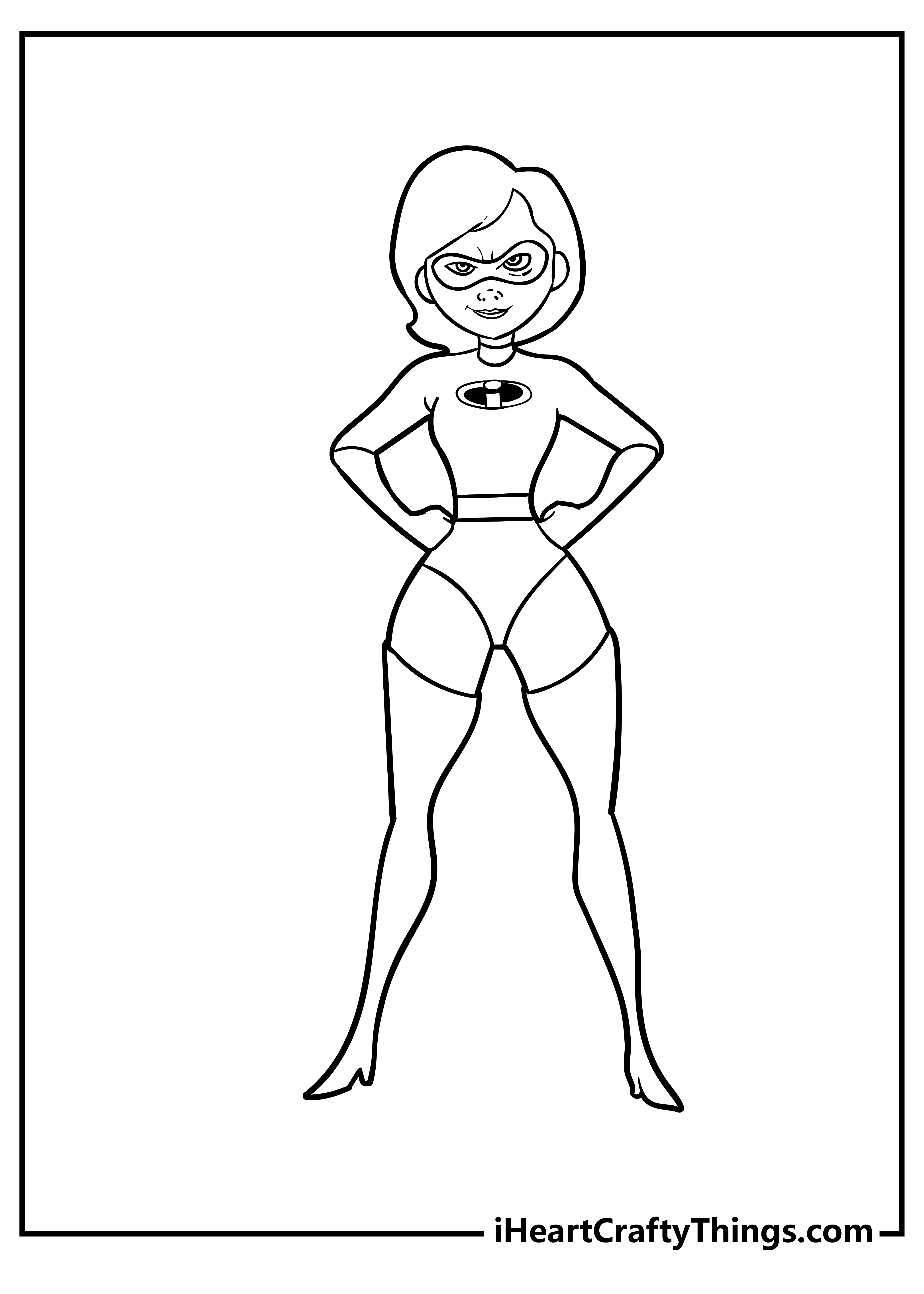 We have another character from the Incredibles in this image! This is another character that can move at great speeds, and his superhero name is Dash.
He also happens to be the son of Elastigirl, and therefore has the same superhero outfit color scheme that she does.
This picture will go very nicely with the previous one, and we have one more member of the family coming up!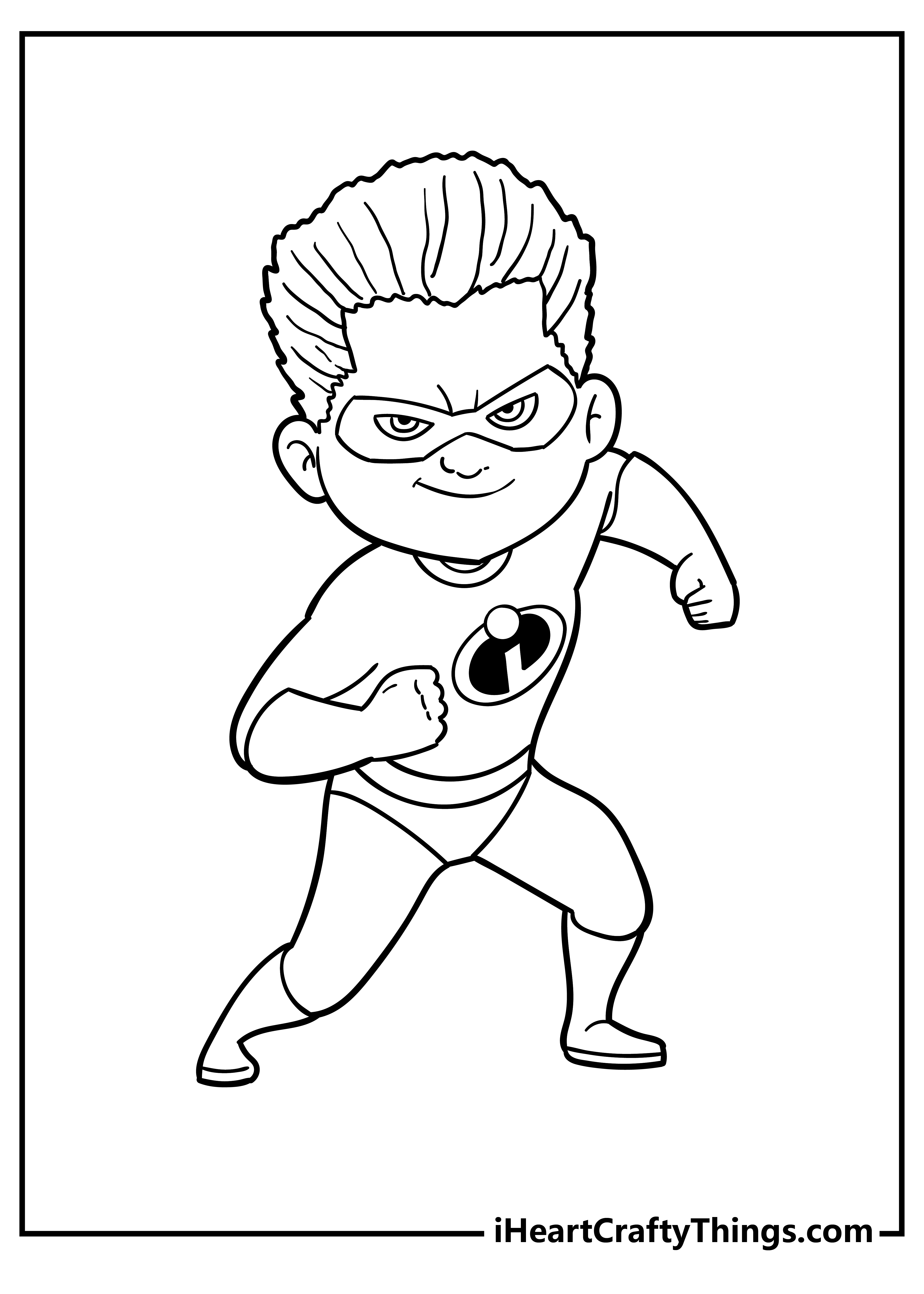 We're not quite done with the Incredibles yet, as we have Mr Incredible up next! This is the husband of Elastigirl and father of Dash, and you have a few options for how you could color him.
He also has the same red and black outfit, but he is also seen in a blue and black outfit earlier in the film.
Which look will you choose?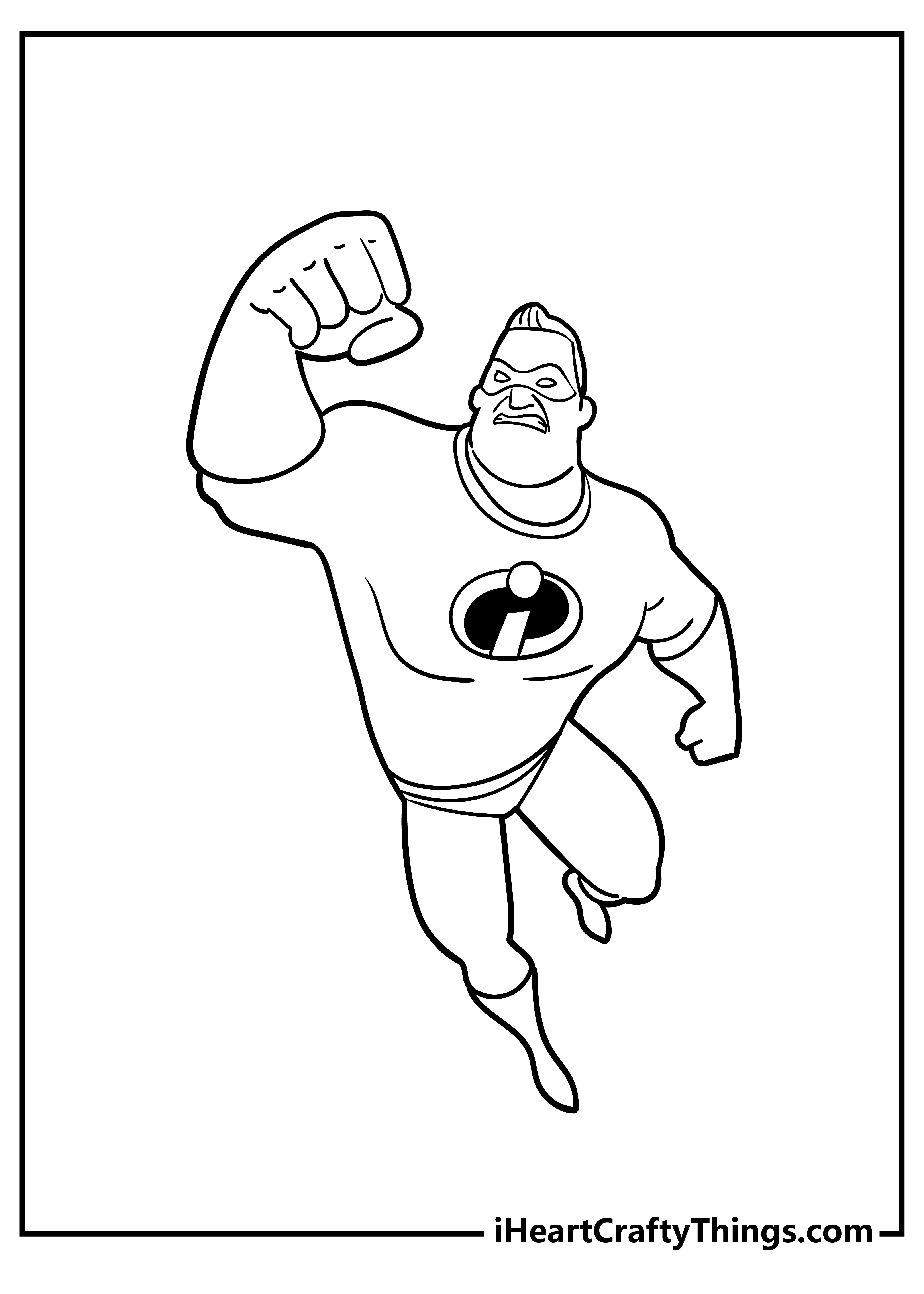 Every great hero needs some help, and this superhero coloring printable features one of the most famous sidekicks in comics history.
Robin is the sidekick to Batman, but he can be a formidable hero in his own right! Which famous look for Robin will you choose?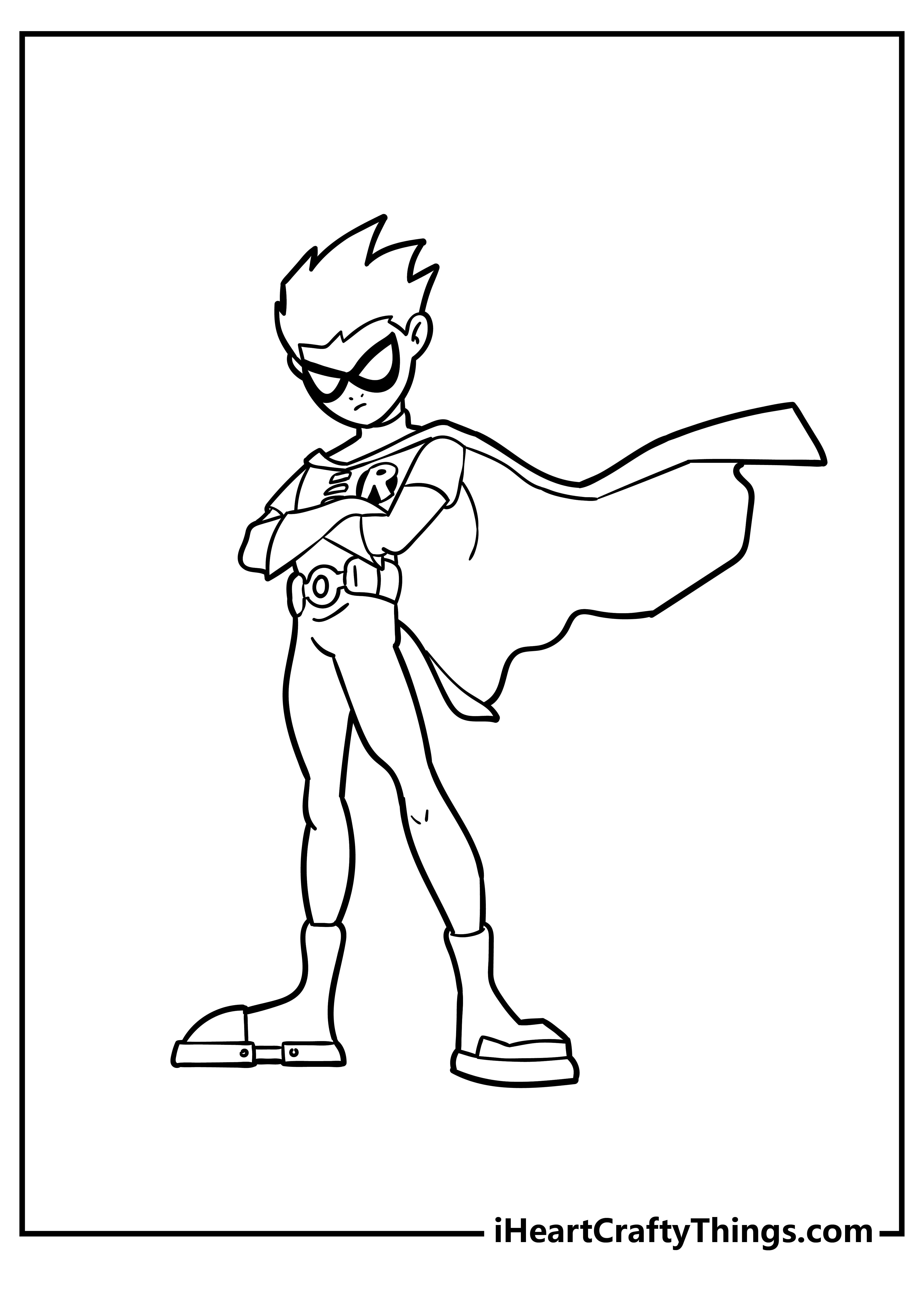 Mr Fantastic is the leader of the superhero team The Fantastic 4, and he lives up to his name!
He is imbued with stretchy powers, and it is a set of powers that has gotten him and his team out of many situations.
He has a blue, black and white color scheme for most of his appearances, so will you go with that?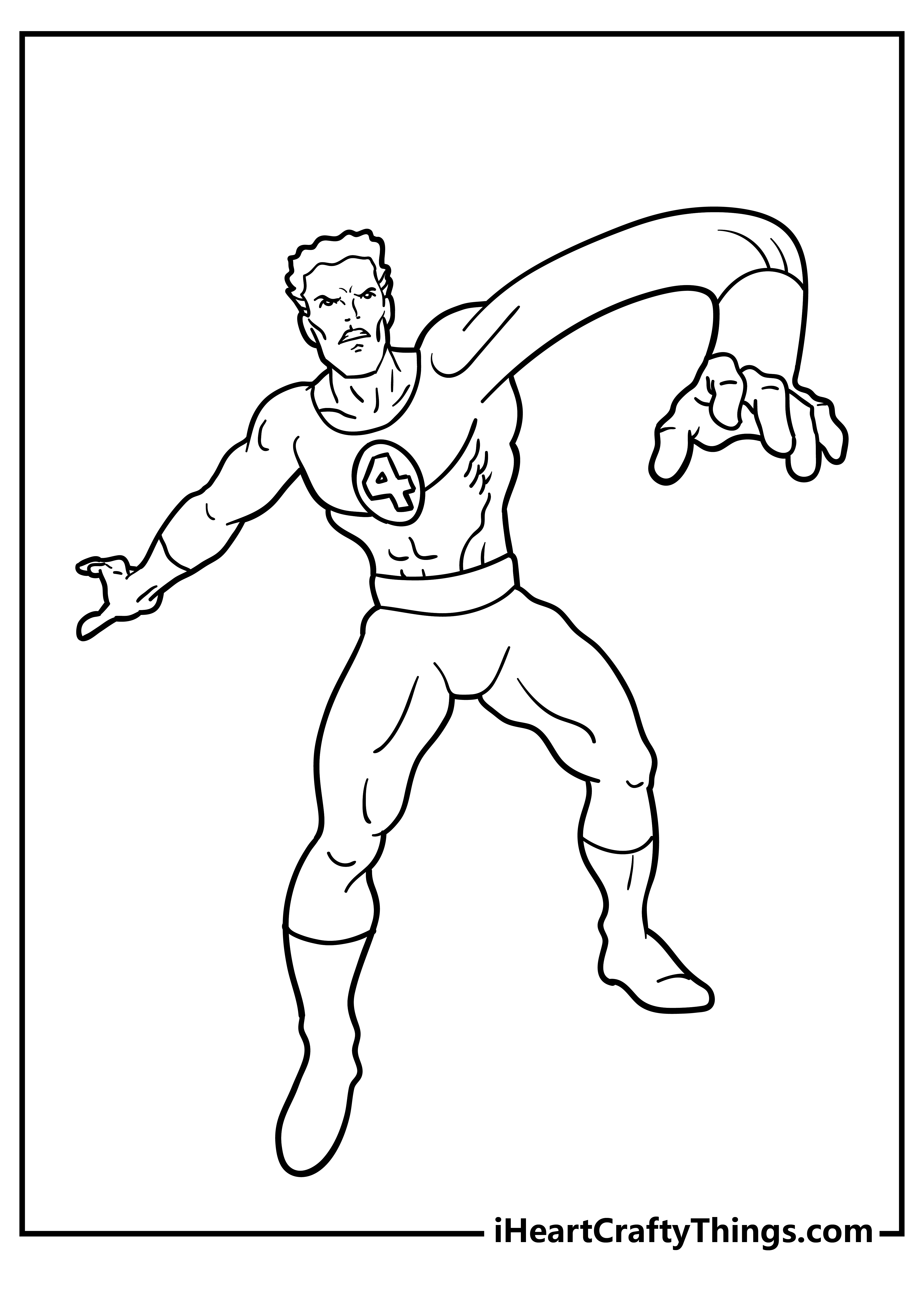 Who wouldn't want the watch that superhero Ben 10 has? He has a watch device that can transform him into various awesome hero personas, and that would be cool to own!
Here he is in his human form, and you could color him to look as he does in the show or create a unique look for Ben if you prefer!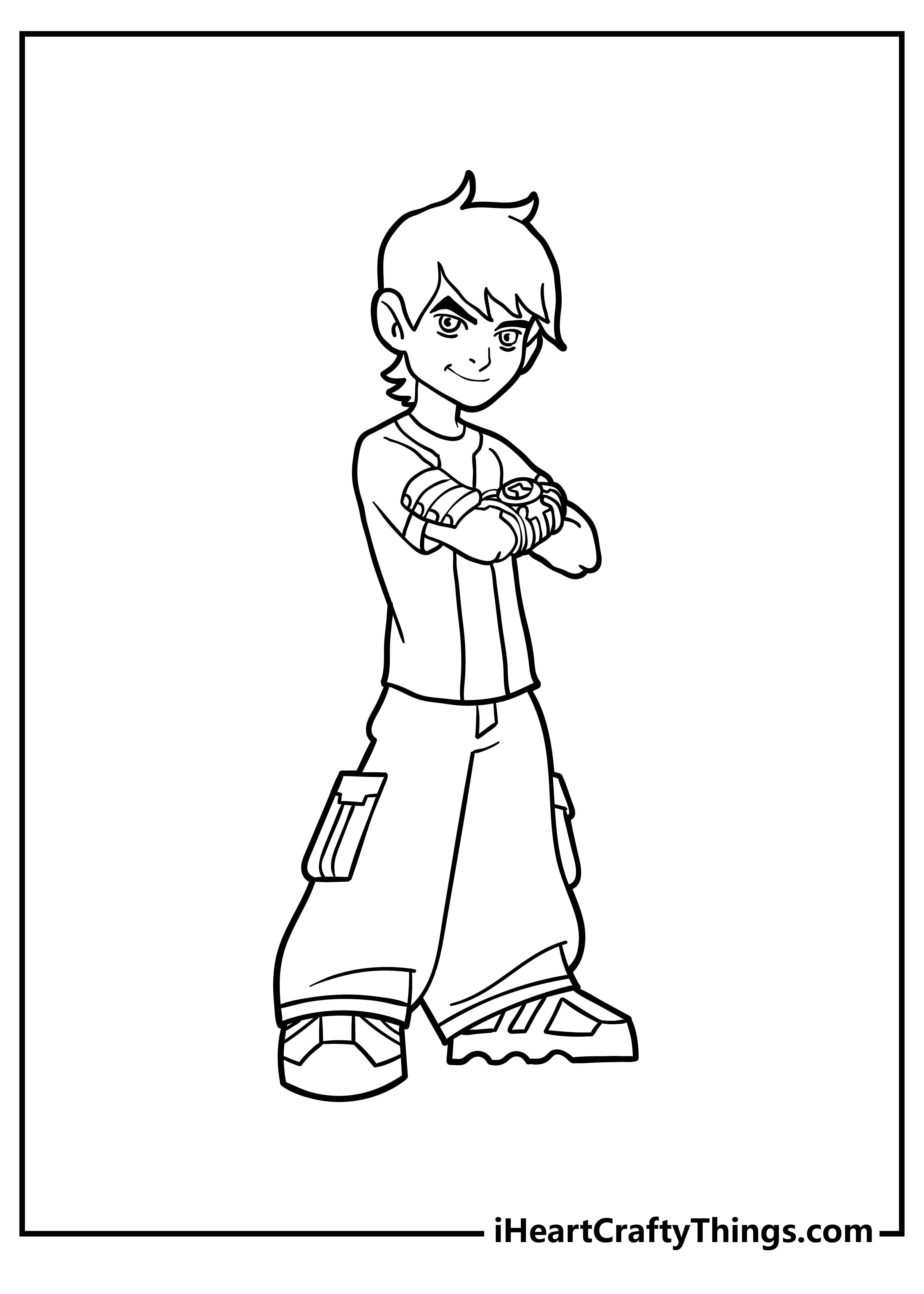 This image leads on nicely from the previous one, as it features Heatblast, one of the heroes Ben 10 transforms into.
This character is bright, appearing with shades of yellows and oranges, so we would use some bright mediums such as colored pens, markers or paints for this one if we were coloring it.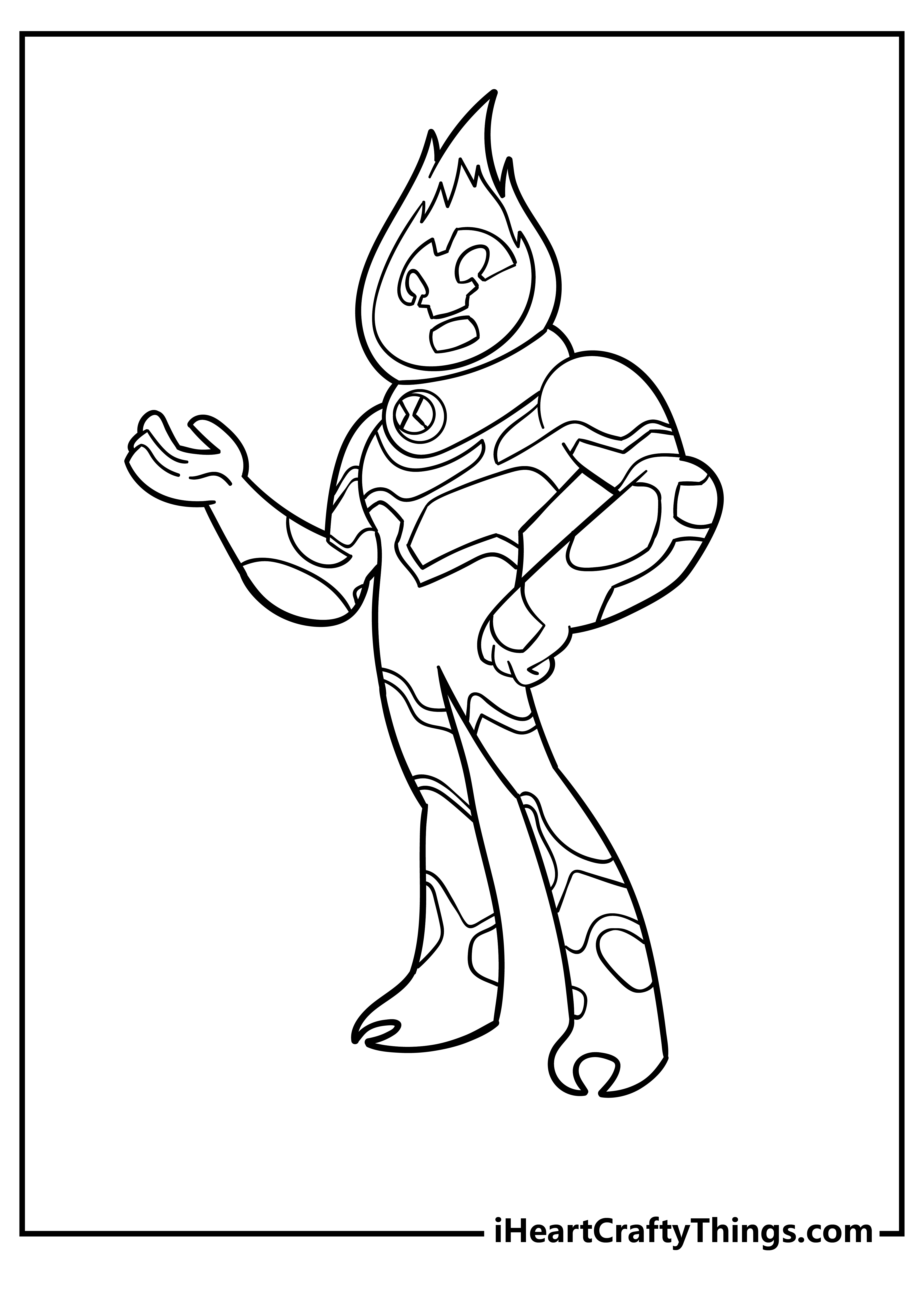 For something a bit different, we have a character not from comics but instead from manga and anime. One Punch Man is a unique hero, and he has an equally unique appearance.
His outfit is colored with yellow, white and red normally, and there are lots of small details to fill in here as well.
How will you color this unique superhero?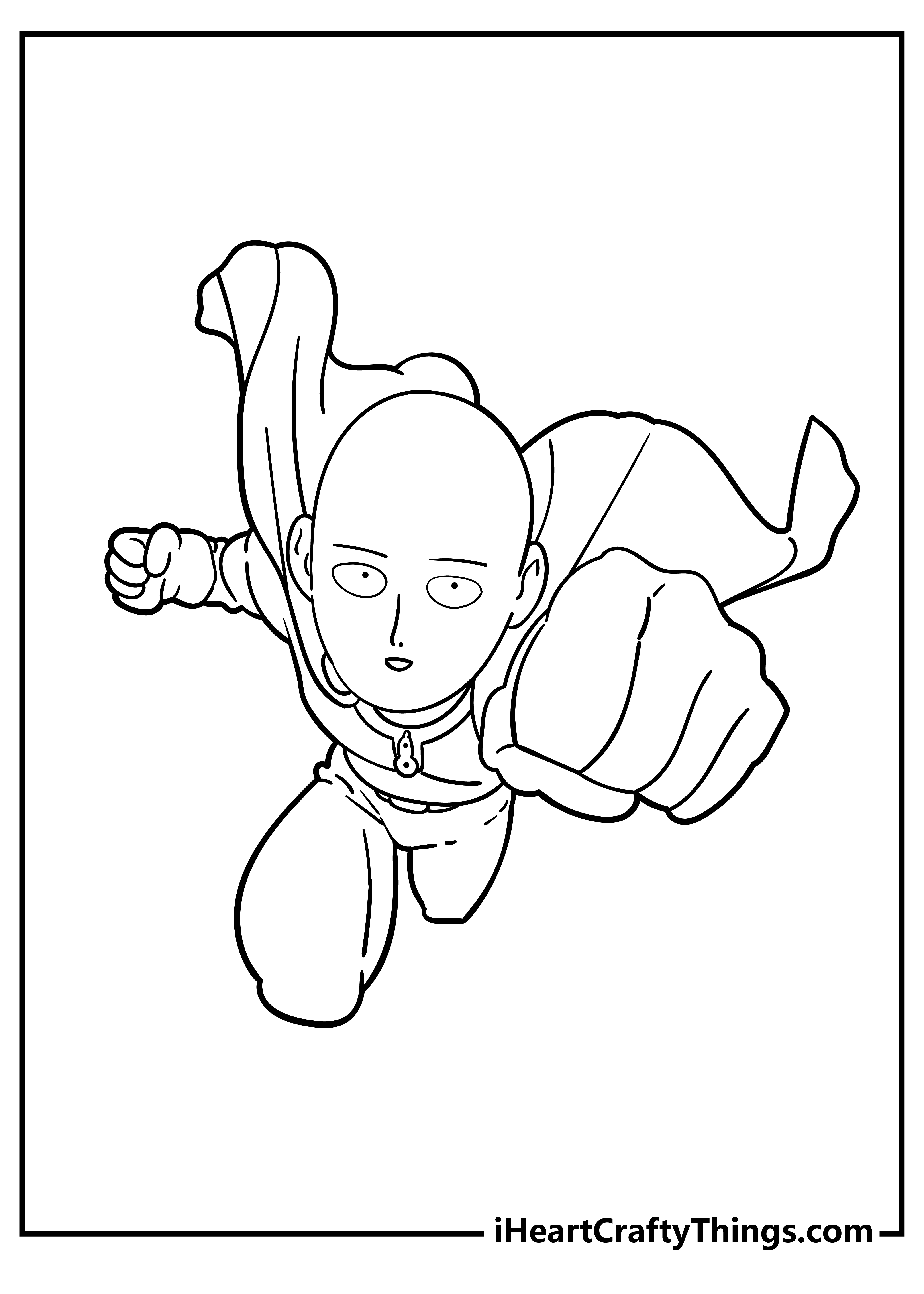 Wolverine has to be one of the coolest heroes, and he is here for you to color!
This character has had many different appearances over the years, so you're spoiled for choice when it comes to choosing a color scheme for him.
Do you have a favorite Wolverine look that you would like to portray here?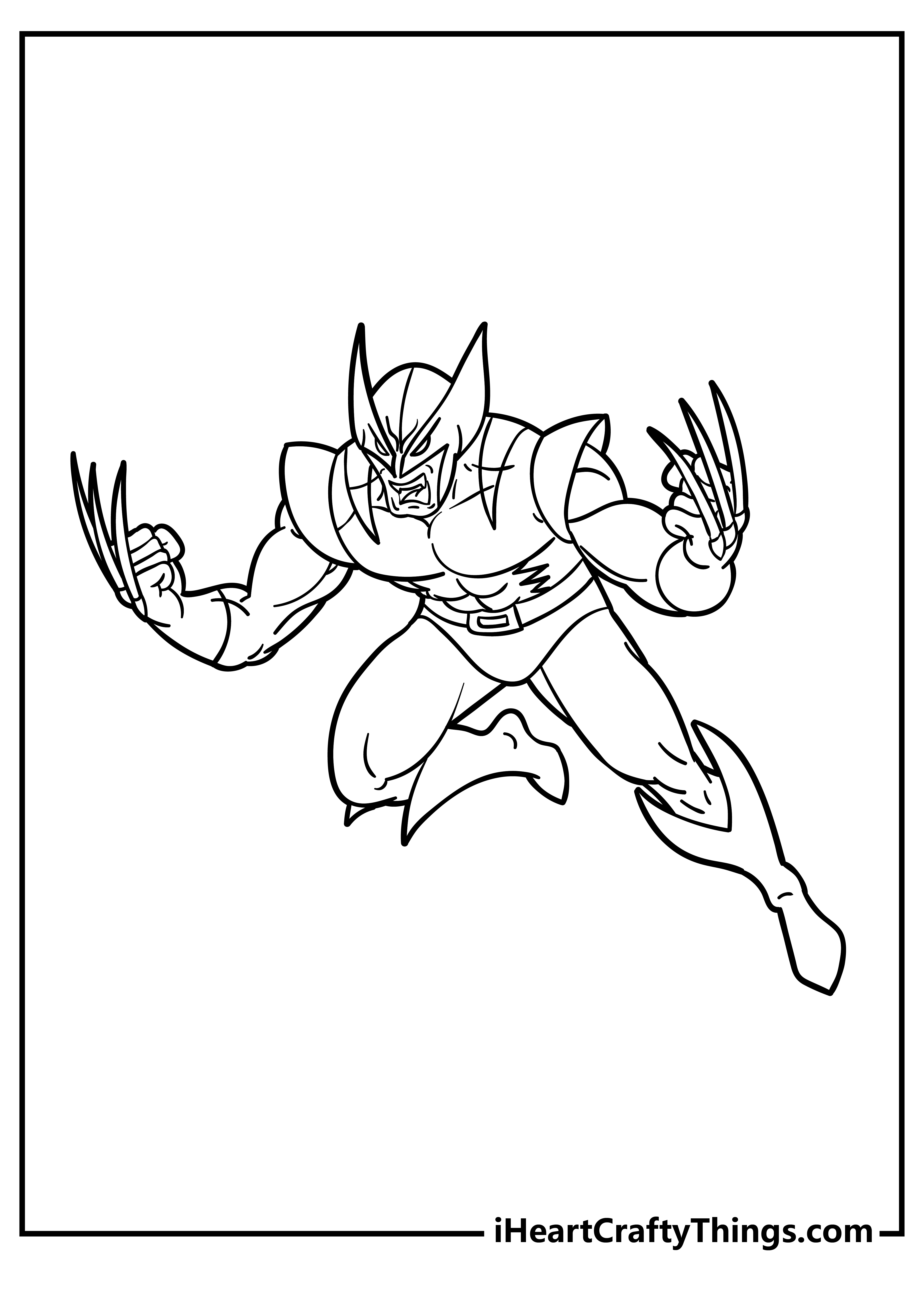 This is the last superhero coloring sheet we have for you, and it features a Power Ranger. When it comes to these heroes, the color of their uniforms really set them apart!
With this one, you have free reign to choose which color, and therefore which character, you will be portraying.
Which Power Ranger will you create here?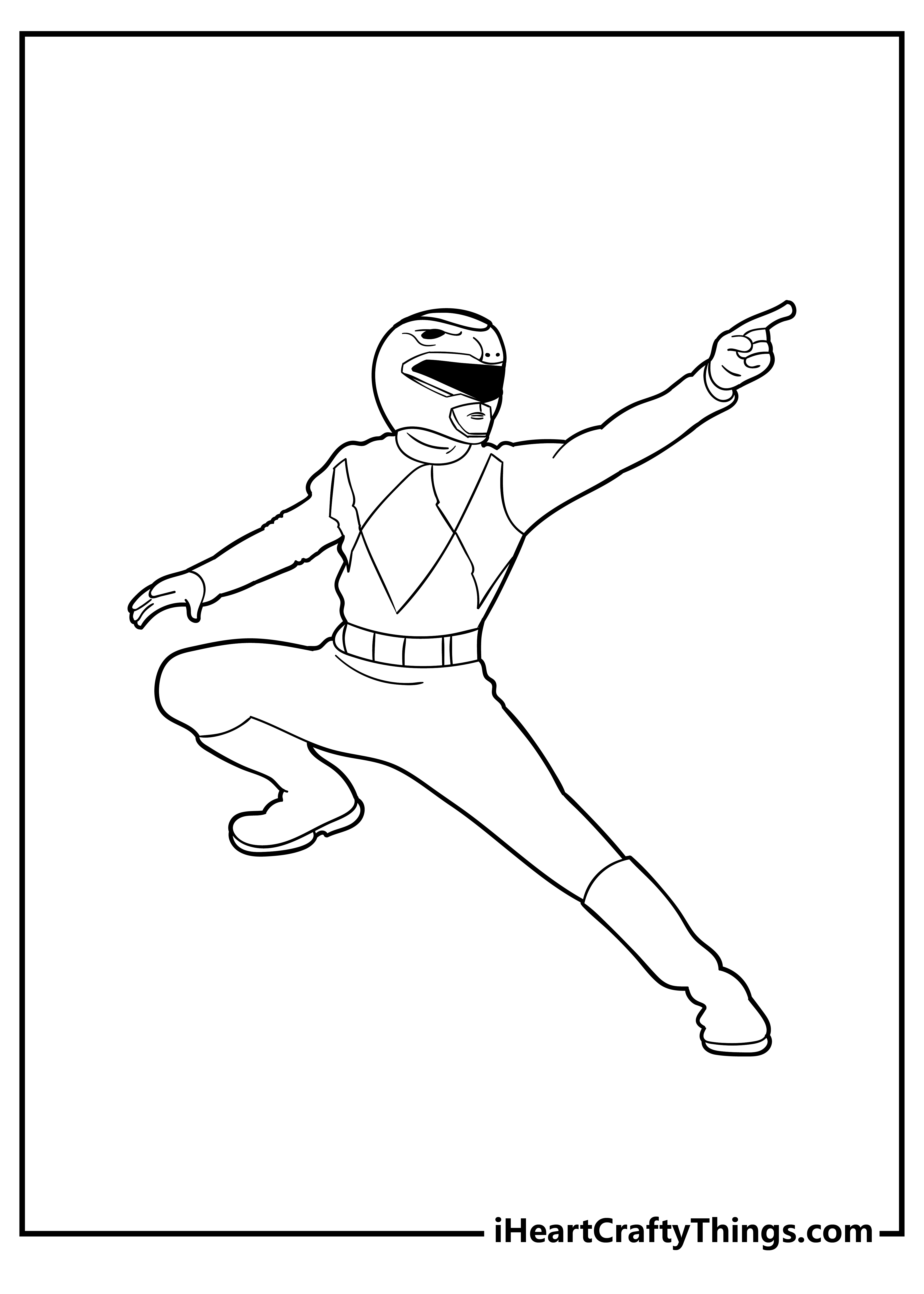 Superhero Coloring Pages – Which will you choose?
We hope that you had an awesome time with this collection of free superhero coloring pages for kids!
We tried to create a wide range of heroes here so that every superhero fan would have something to enjoy.
When you have finished the collection, remember to share these pages with other superhero fans to enjoy!
Lastly, we would love to see how some of these pages turned out. Remember to share some of your completed artworks on our Facebook and Pinterest pages!