Princesses have never been more popular than they are now. They are all the rage for birthday parties, decorations, toys, and more. Disney princesses like Aurora, Jasmine, and Ariel have only made the princess trend more popular.
Maybe it's the pretty dresses and beautiful hair, or perhaps it's the enchanting princes and rags to riches stories, but recently we simply cannot get enough of princesses.
The popularity of princesses in pop culture has created a big demand in our readers for princess coloring pages that you can print for free.
Finally here are all new completely original and free princess coloring pages for you to print and color. Enjoy!
Princess Coloring Pages – 30 Brand New Printable Sheets
This princess enjoys a calm moment sitting on a hilltop with her arms around her knees. She is wearing shorts and a top with ruffles instead of a fancy dress.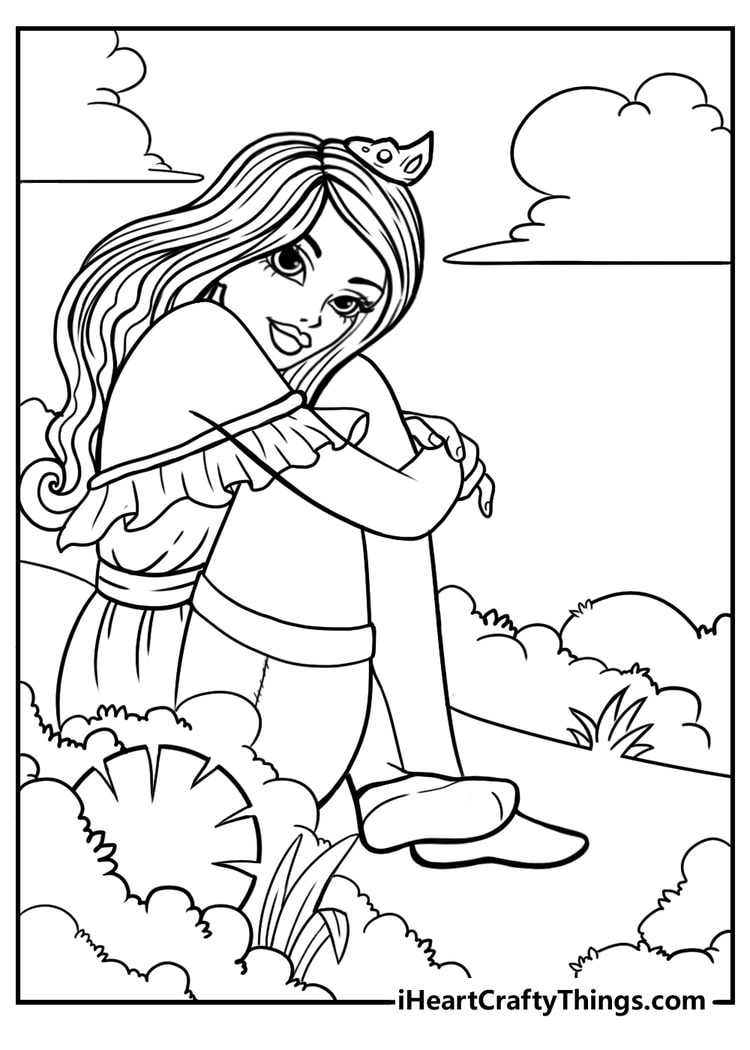 The princess in this coloring sheet prefers a crown of flowers instead of one with diamonds and gold. She wears a dress with a big puffy skirt and a necklace with a small pendant.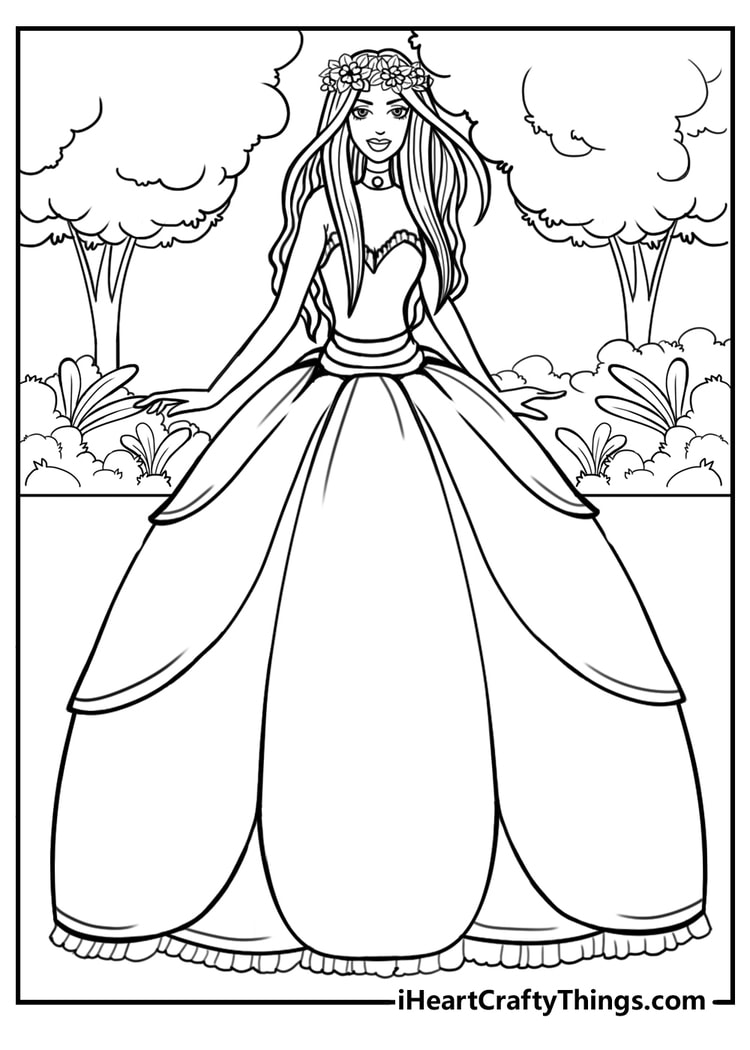 It looks like a beautiful day in the kingdom as this princess relaxes in the grass and gets to let her hair down for a while.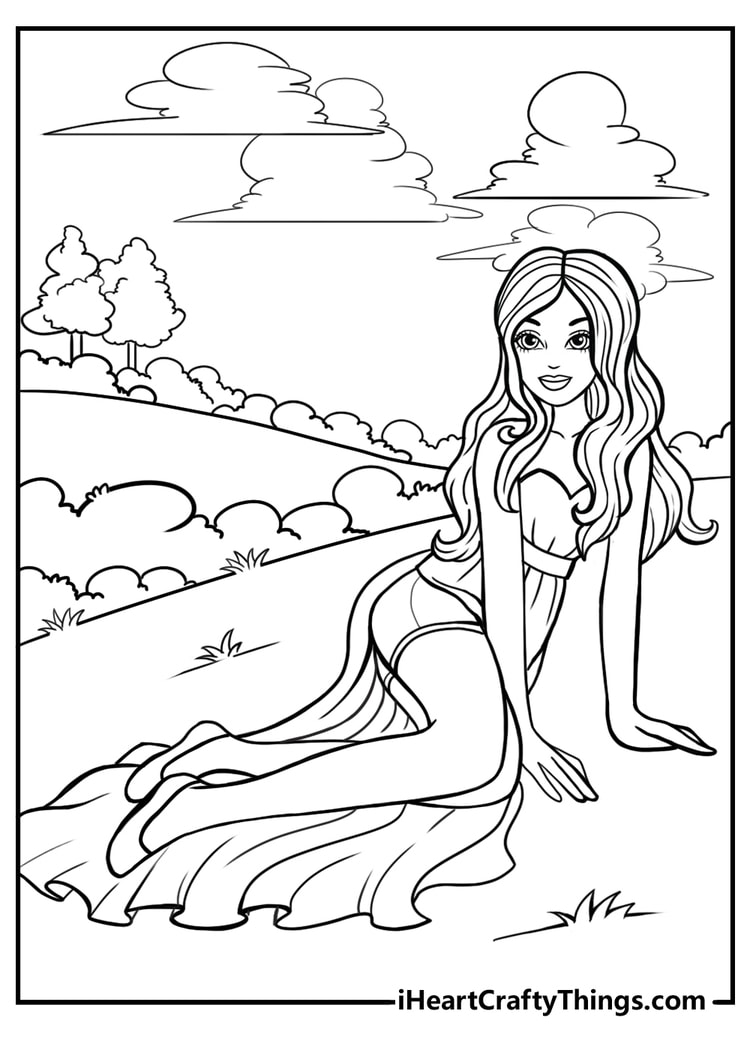 Even princesses need a break from their royal responsibilities sometimes. This princess takes a seat to enjoy a nice drink of tea under a cloudy sky.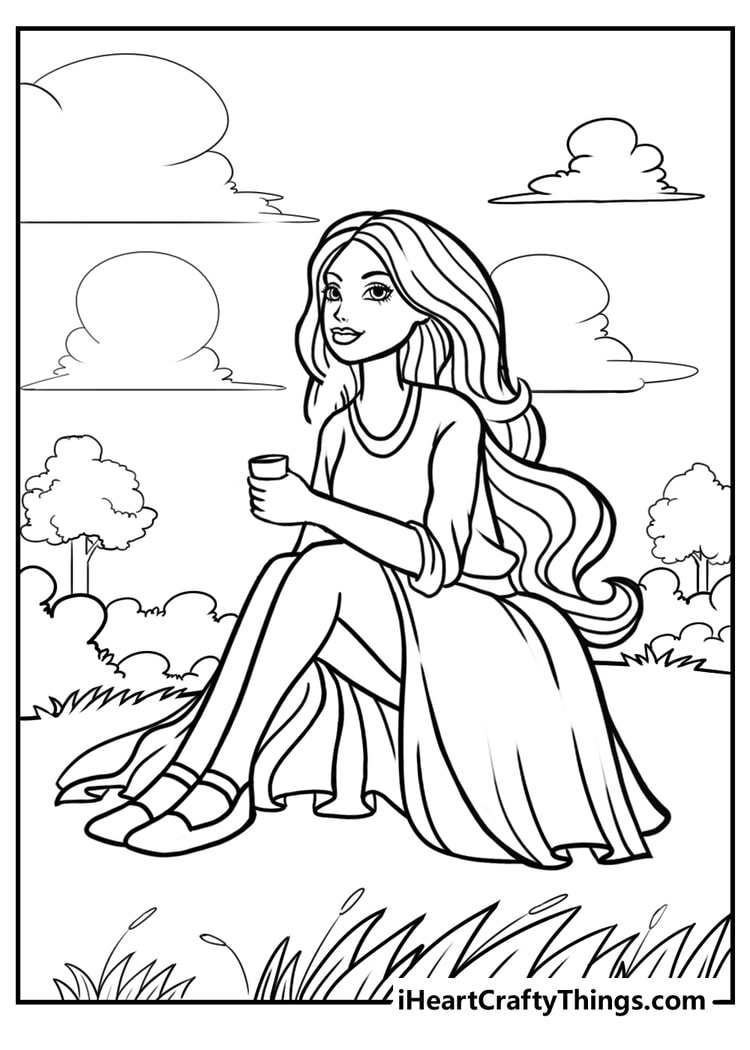 In this coloring page, a princess carries her pet cat through her home. Princesses love animal companions just like we do.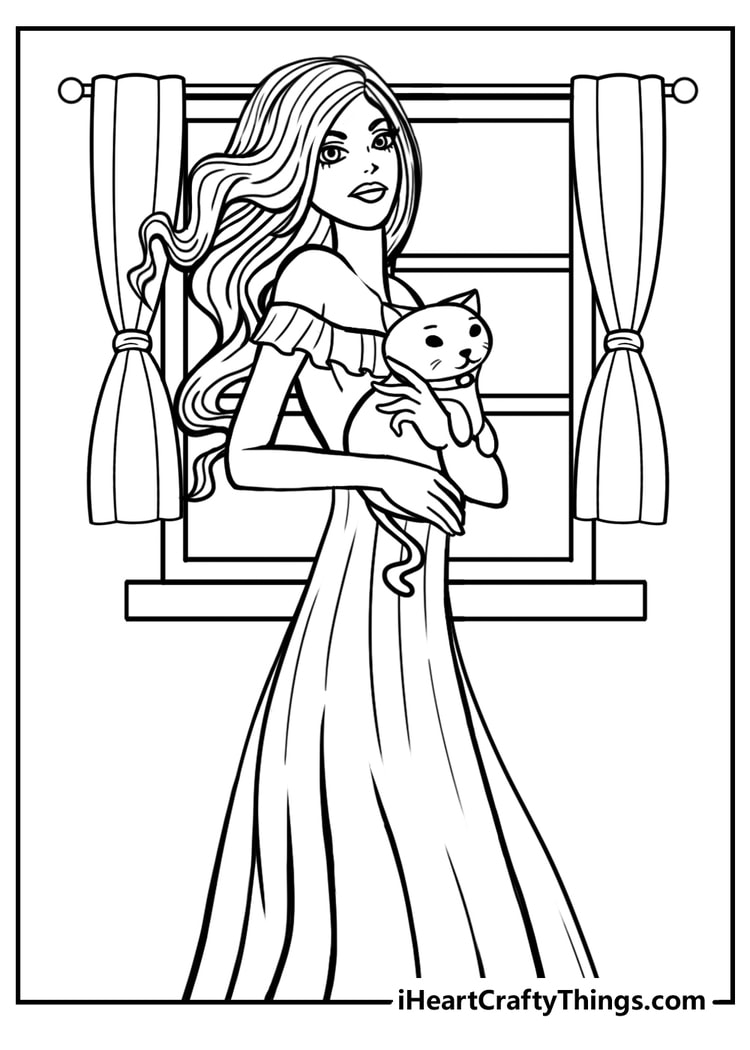 A princess must be kind and gentle to all living creatures. This princess pauses to greet a beautiful butterfly and lets it flutter on her fingertips.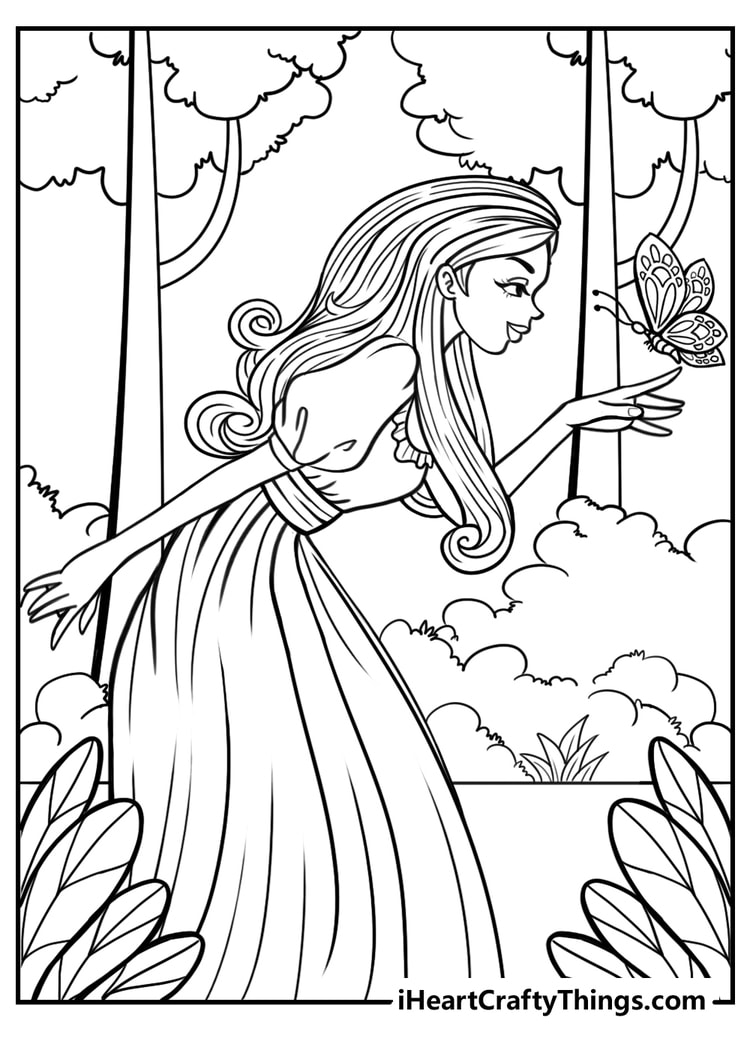 We love the big wavy hair of the princess in this coloring sheet. She wears a pretty, long sleeve dress and holds a big bunch of flowers in her arms. Who do you think sent her the flowers?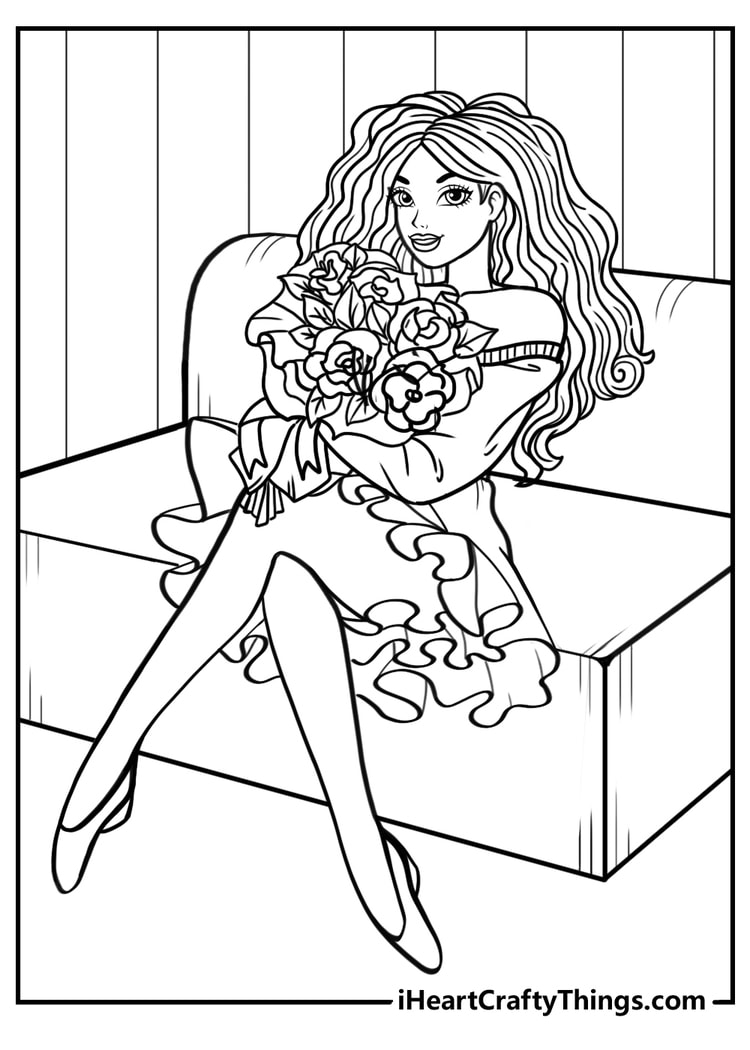 This princess pauses to relax on a bench by the woods. She smiles as a little bird decides to sit next to her.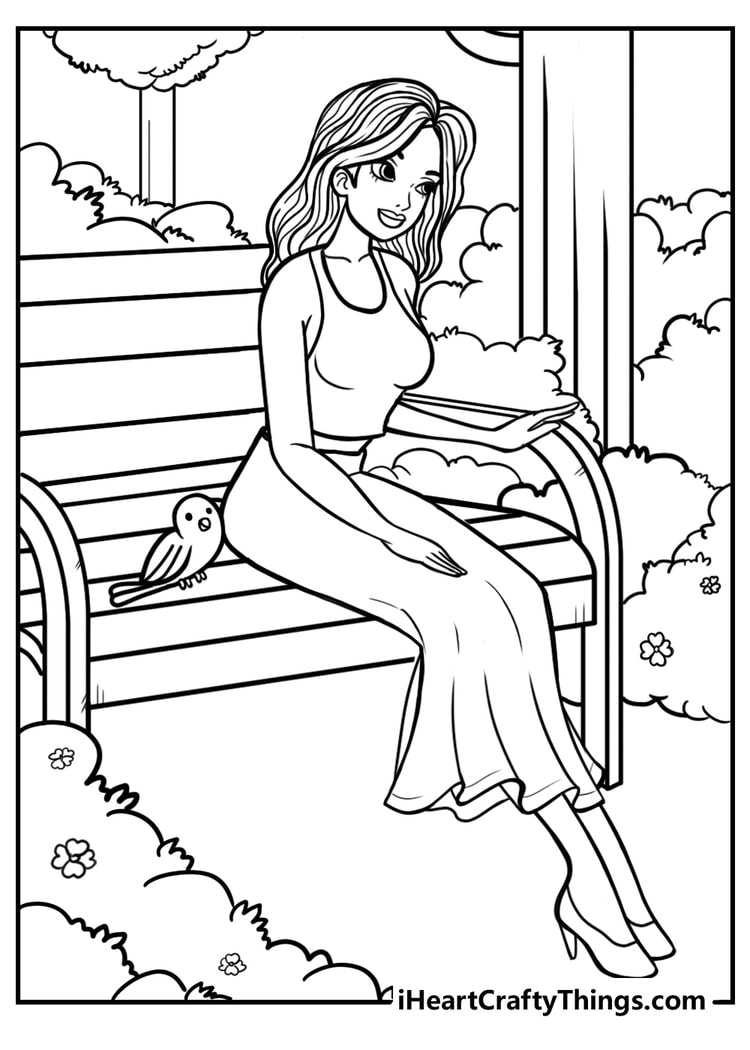 Princesses have a lot of responsibility on their shoulders, but they still make time to have fun. Remember – all these princess coloring pages are completely free to print, so feel free to print as many as you want.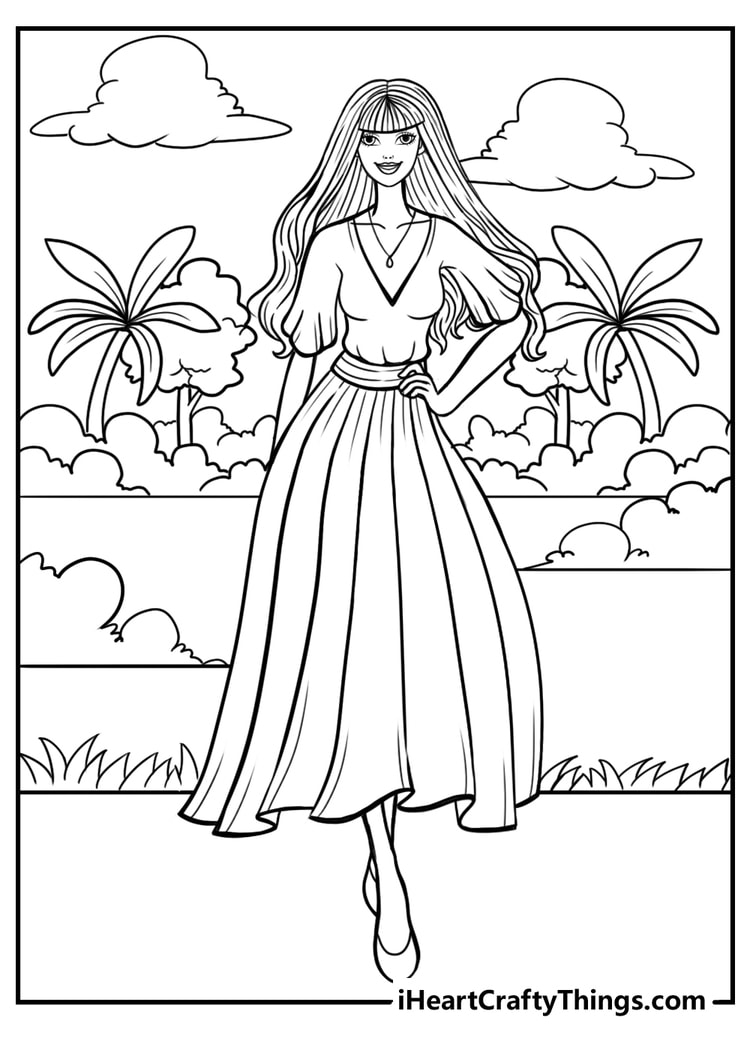 The princess in this coloring page looks very regal. She sits on her throne in a simple dress and wears her crown to show her title.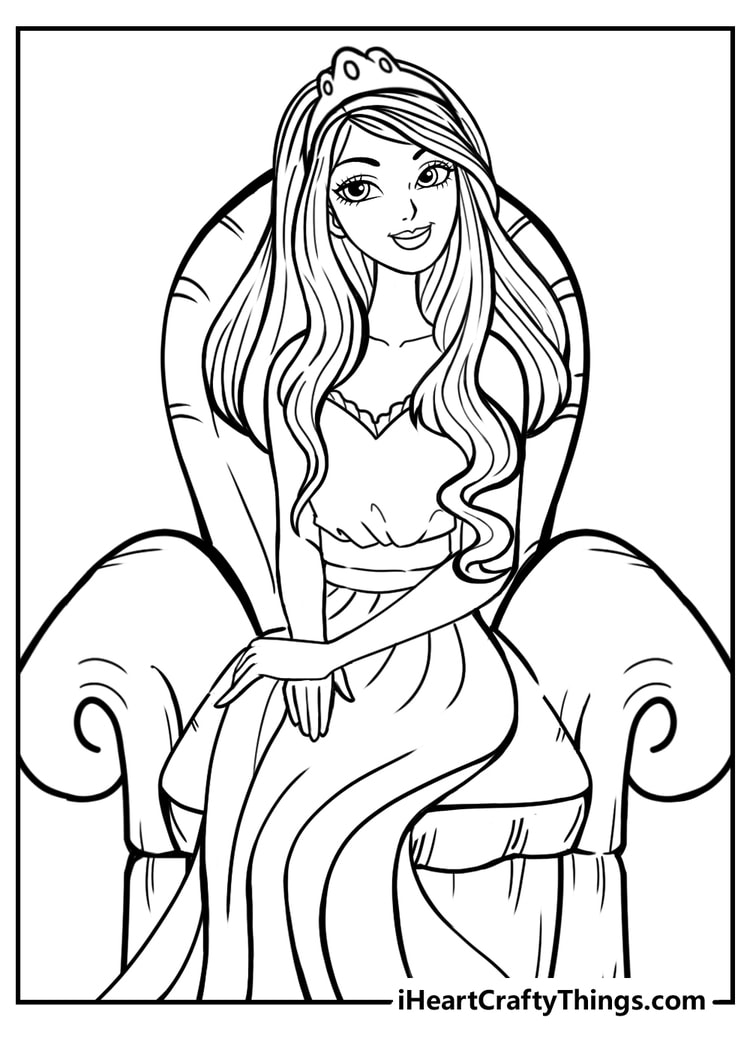 In this coloring sheet, a princess sits on the floor beside her couch. A pillow lays on the floor next to her, and her hair looks a bit messy like she has just woken up from a nap.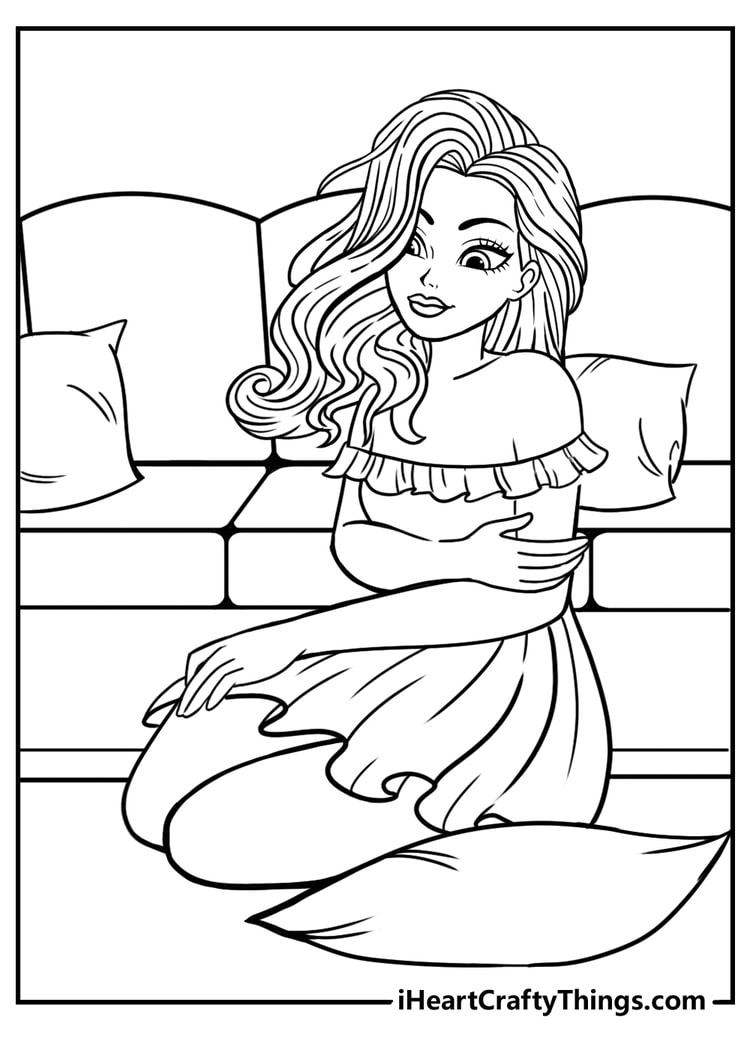 This princess poses on the floor next to a house plant. She looks like she is ready to have her picture taken.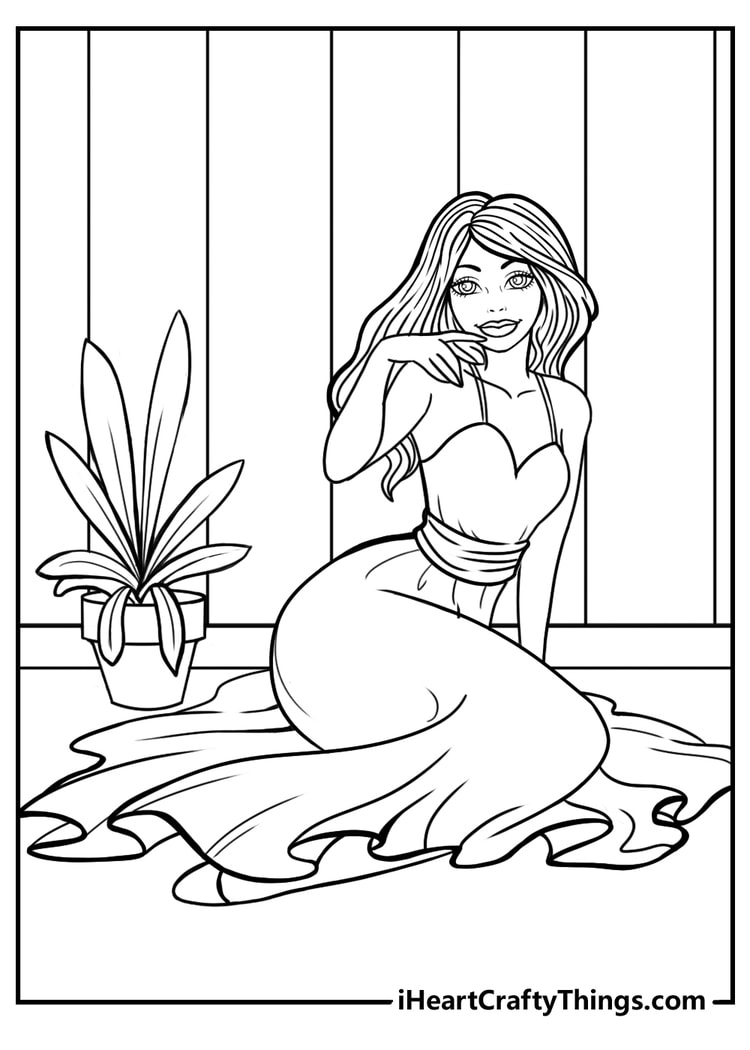 The princess in this coloring page sits cross-legged in a long dress with ruffles around the neck. She has a simple bandana in her hair and looks like she could maybe even be meditating.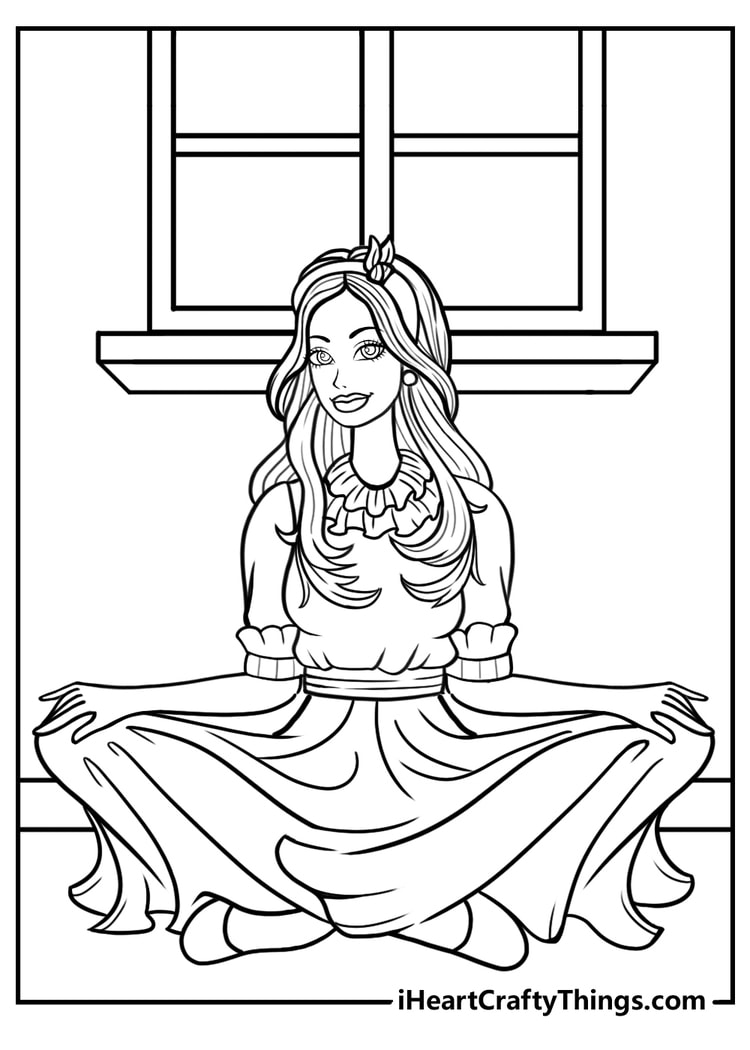 Would you like to sit and talk with a princess? This princess is sitting on a bench and looks as if she is inviting you to sit next to her. She wears a ruffled top with shorts and a pendant around her neck and she looks very friendly and kind.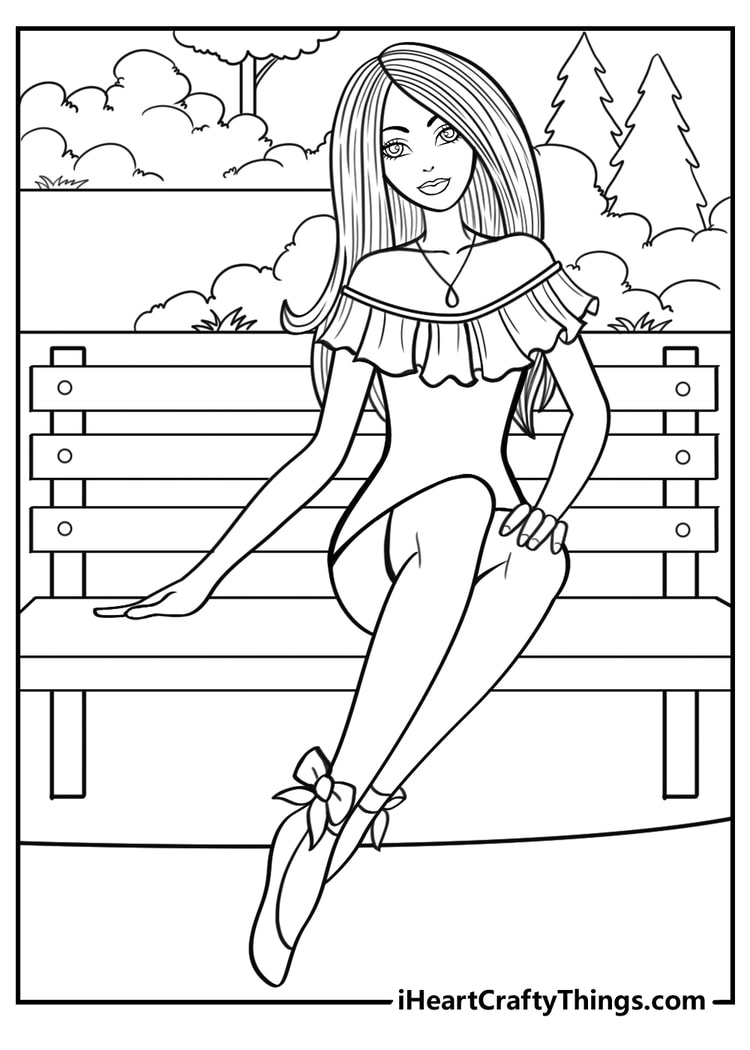 Princesses still like to play and have fun. In this coloring sheet, a princess wearing a crown sits on a swing outside.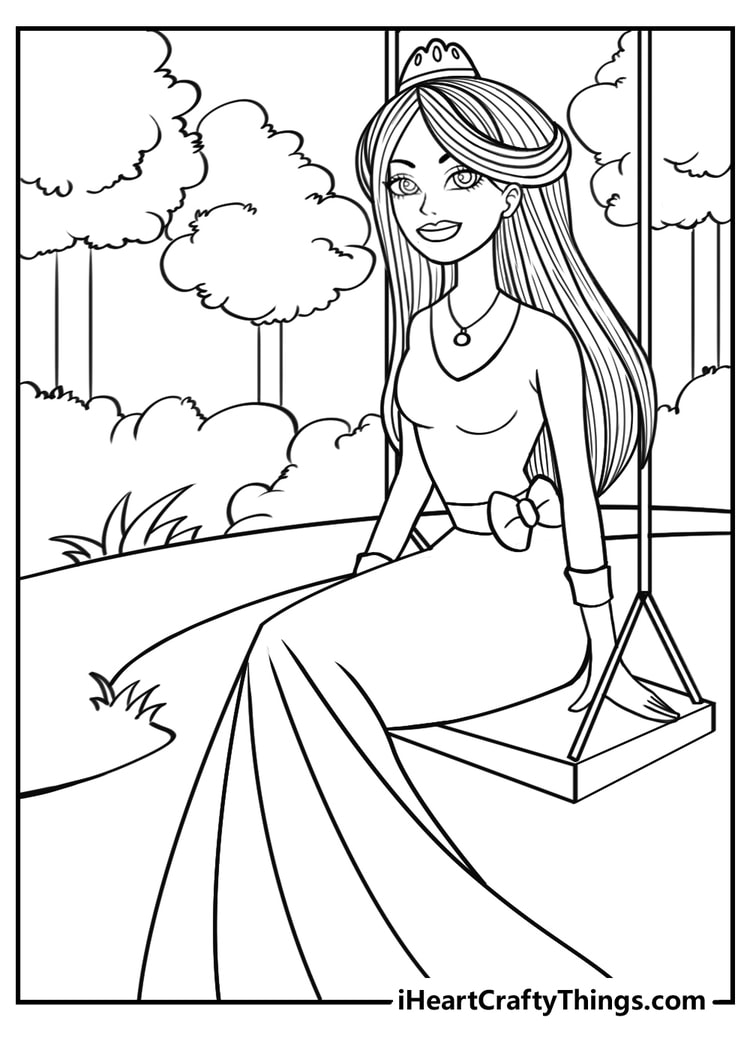 Another princess has found an animal friend! She leans over her balcony and reaches out a hand as a bird flutters down to land on her fingertip.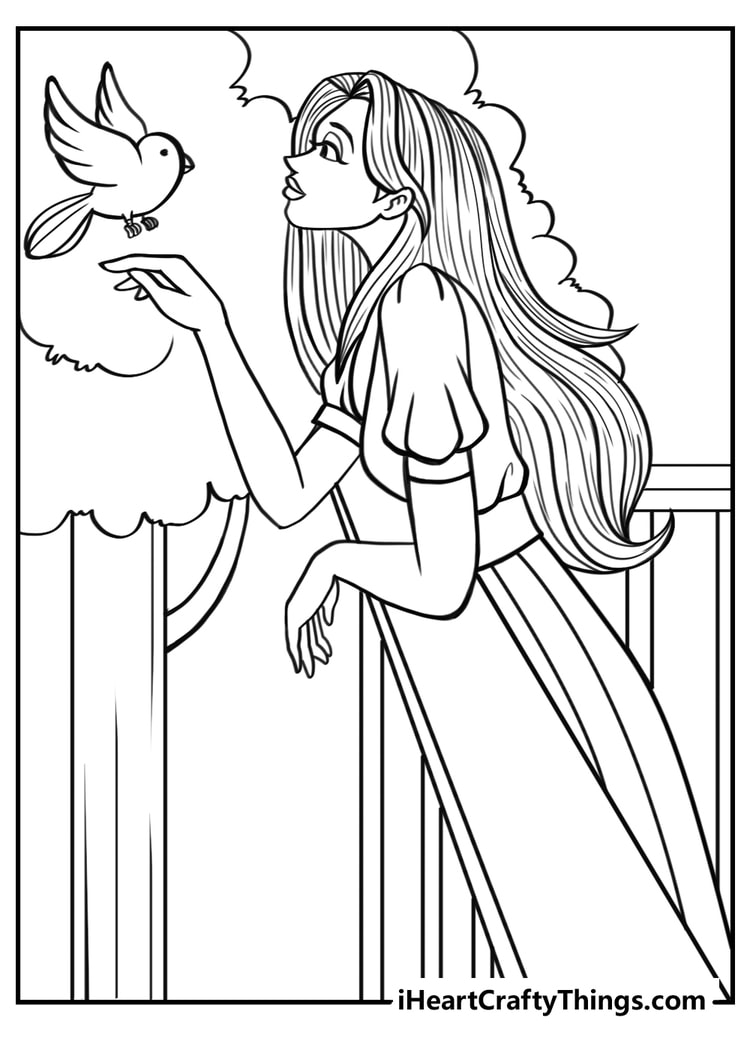 Our coloring page designers really seem to love seeing princesses interacting with animals. We love this one of a princess making friends with a bunny in the forest.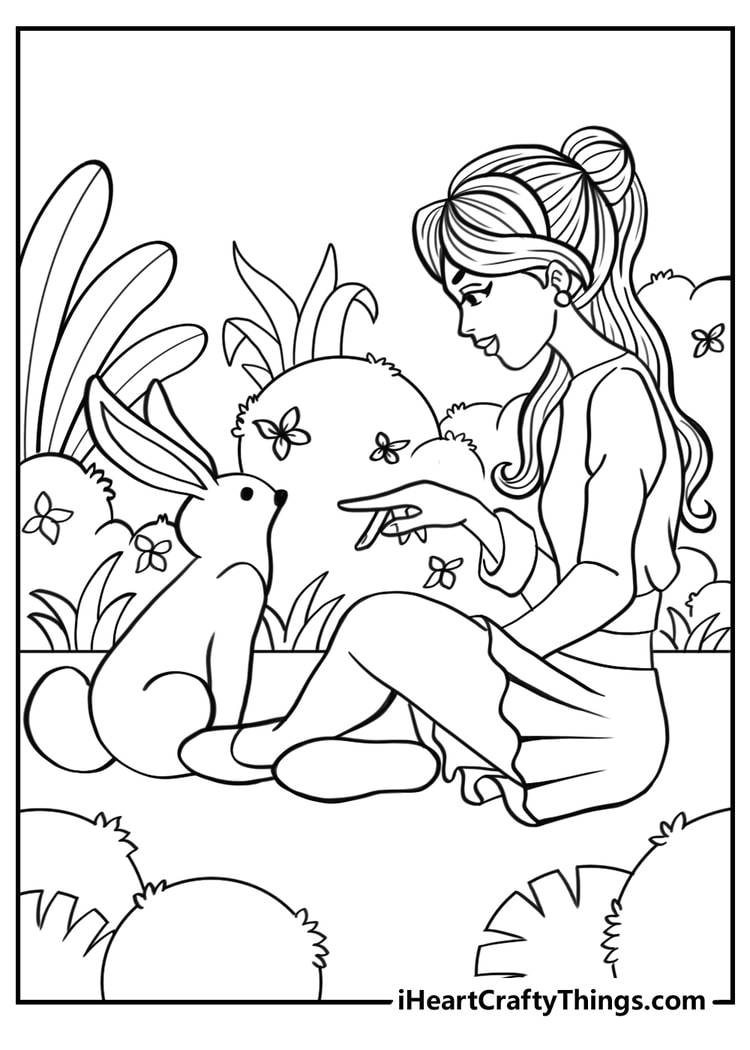 This princess really loves animals! She sits at a table with her cat playing with a  ball of yarn in front of her. Behind her is a picture of two birds sitting on a tree branch.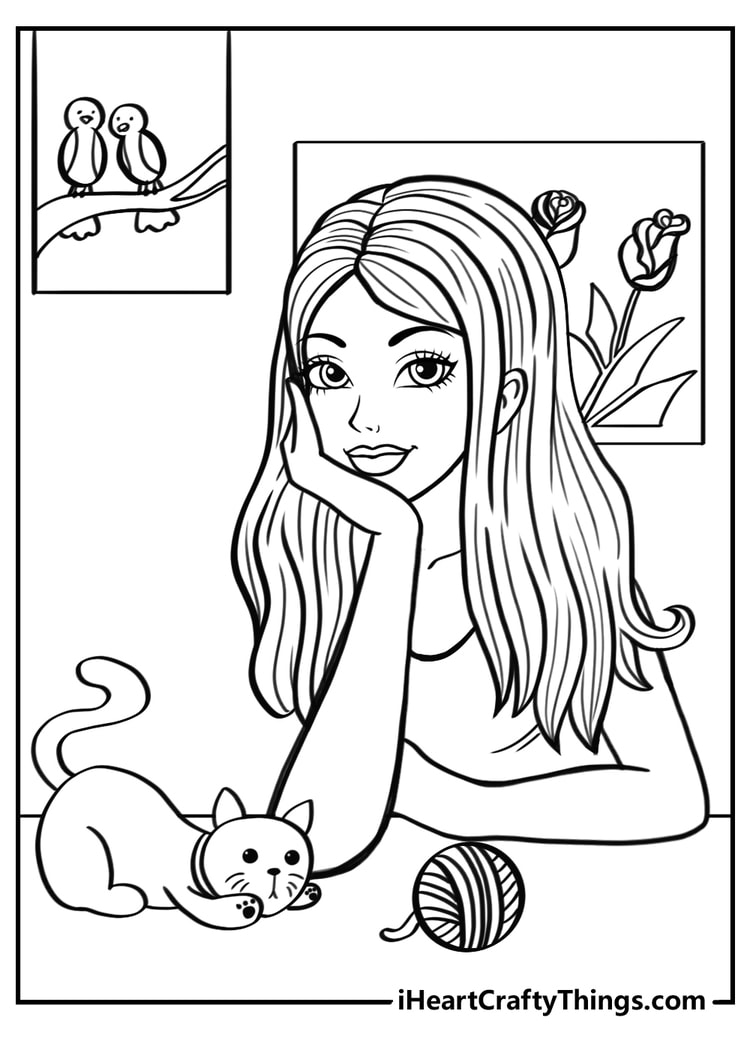 A princess takes a stroll to enjoy a beautiful day. Remember – when you finish coloring your princess coloring pages, post your finished pictures onto our Facebook page. Every month we pick the best uploads and the winner gets a special prize!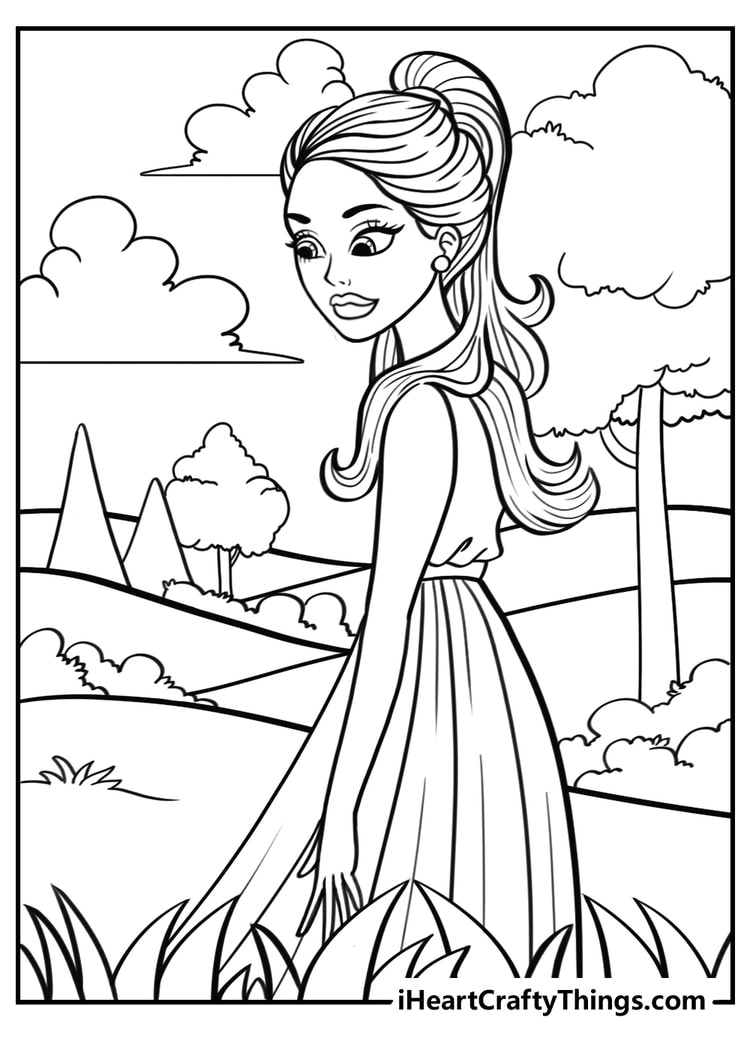 Princesses have many different hobbies and things they like to do. Here a princess enjoys baking. It looks like she has just taken some fresh muffins out of the oven.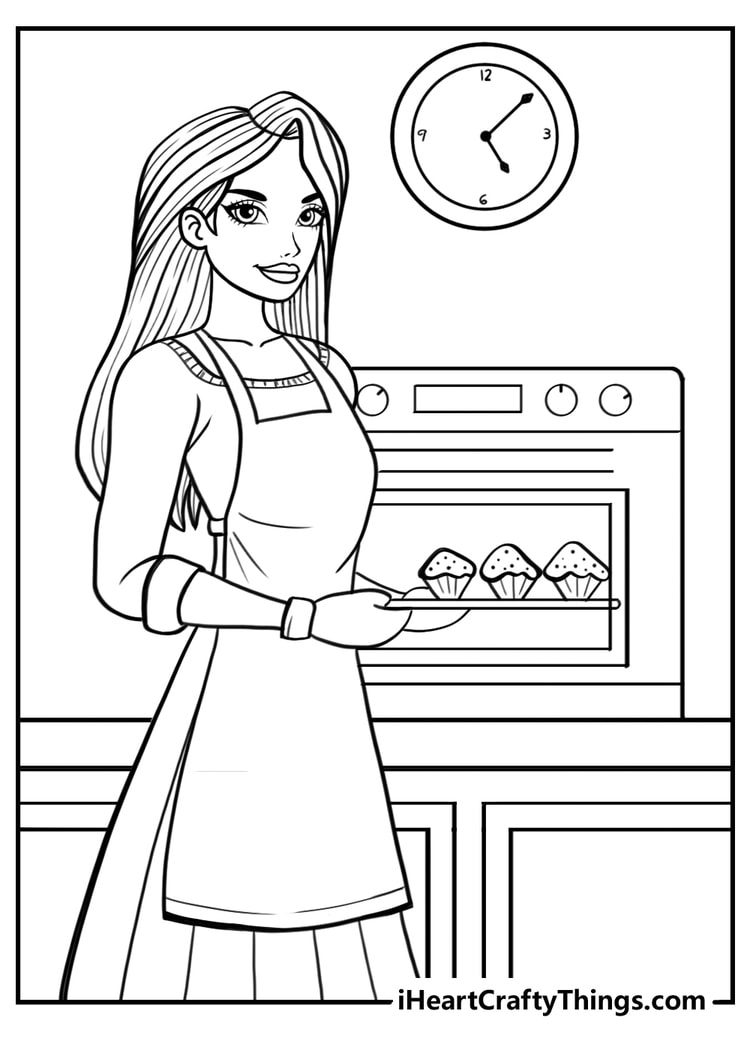 This princess takes a stroll while wearing a sun hat and enjoys a book on a nice day. A parrot perches on her shoulder while she walks.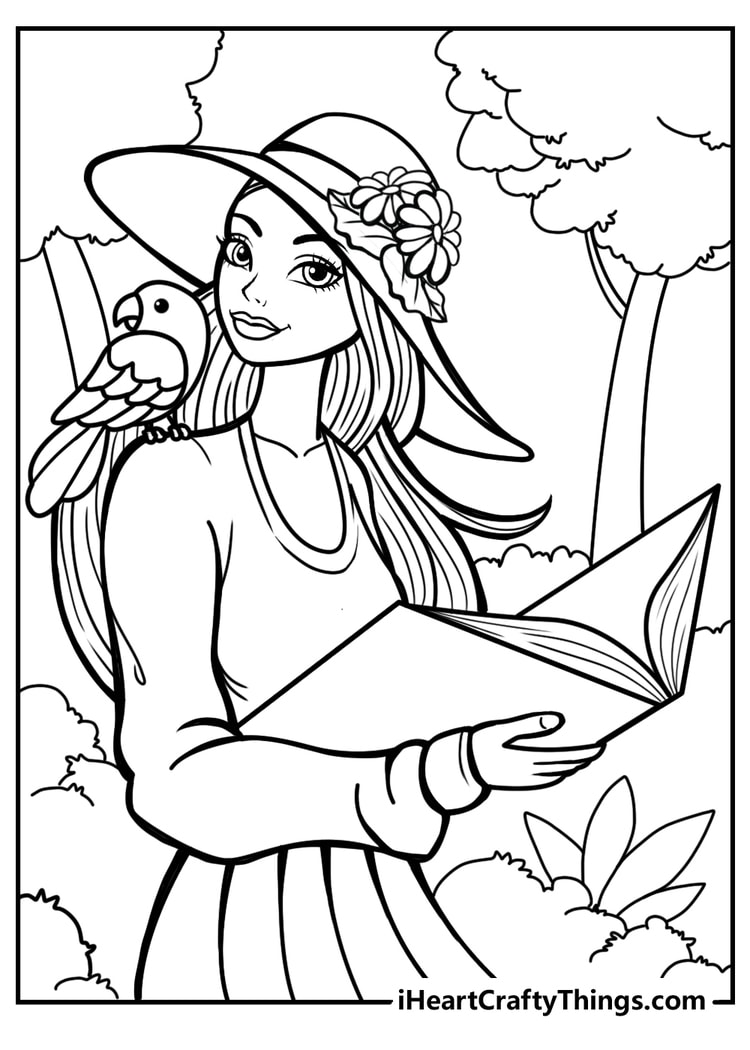 The princess in this coloring page pauses to take a break and have a tasty snack. We love the heart-shaped pendant she wears around her neck.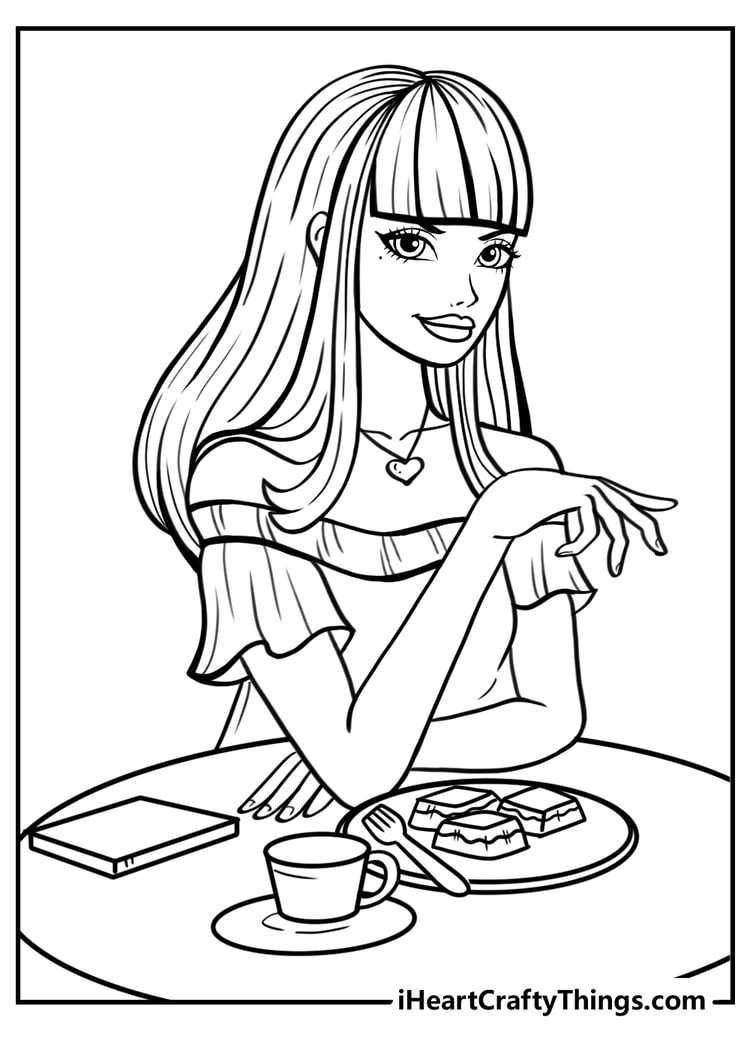 Sometimes a princess has to stop and smell the flowers!
This princess takes a minute to kick back on her couch.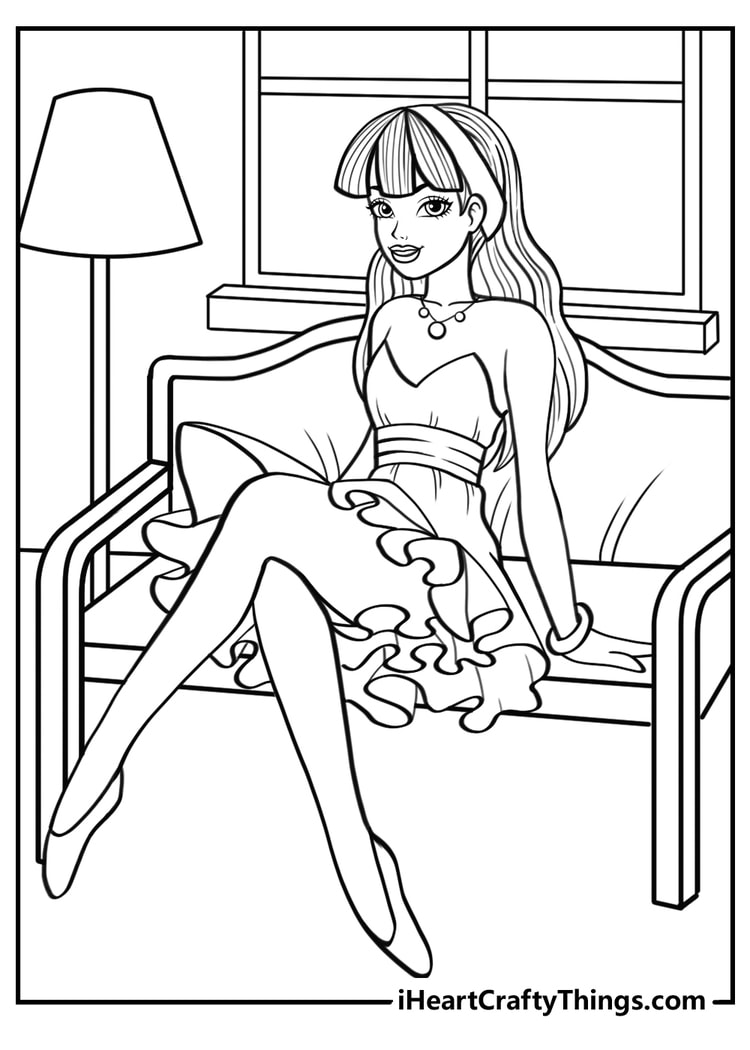 A princess sails through the water in a little boat. The moon and stars twinkle overhead, and she sends a little lantern to float into the sky.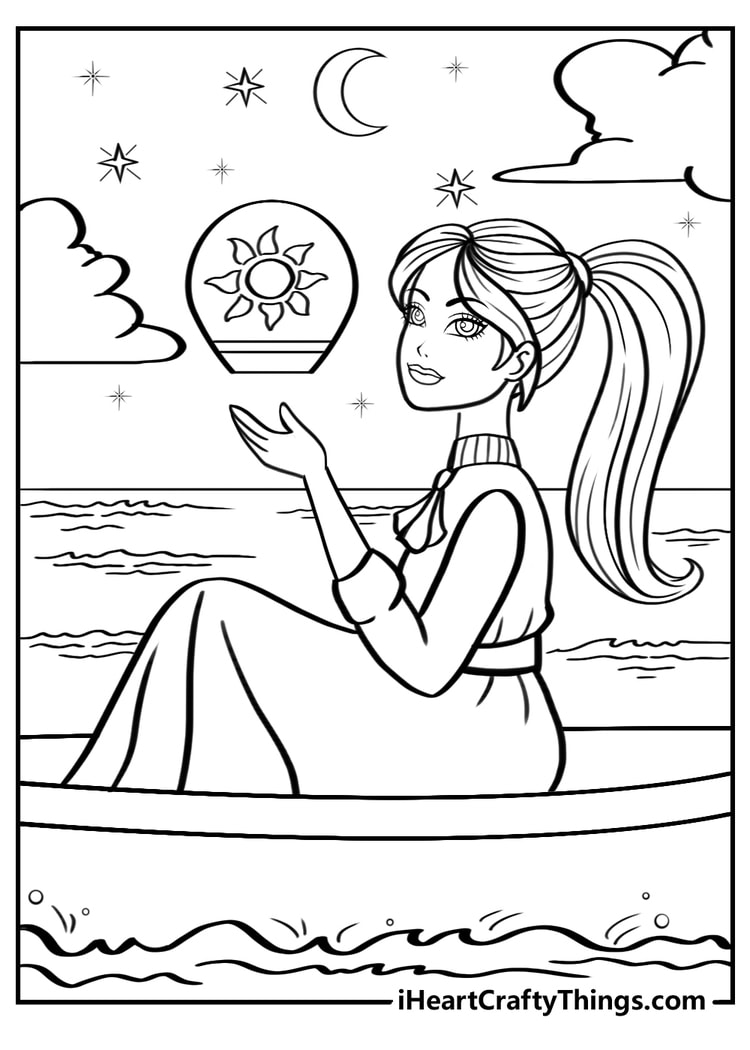 This princess sits on a swing while a butterfly flutters by her hand. It looks like she is about to have a picnic.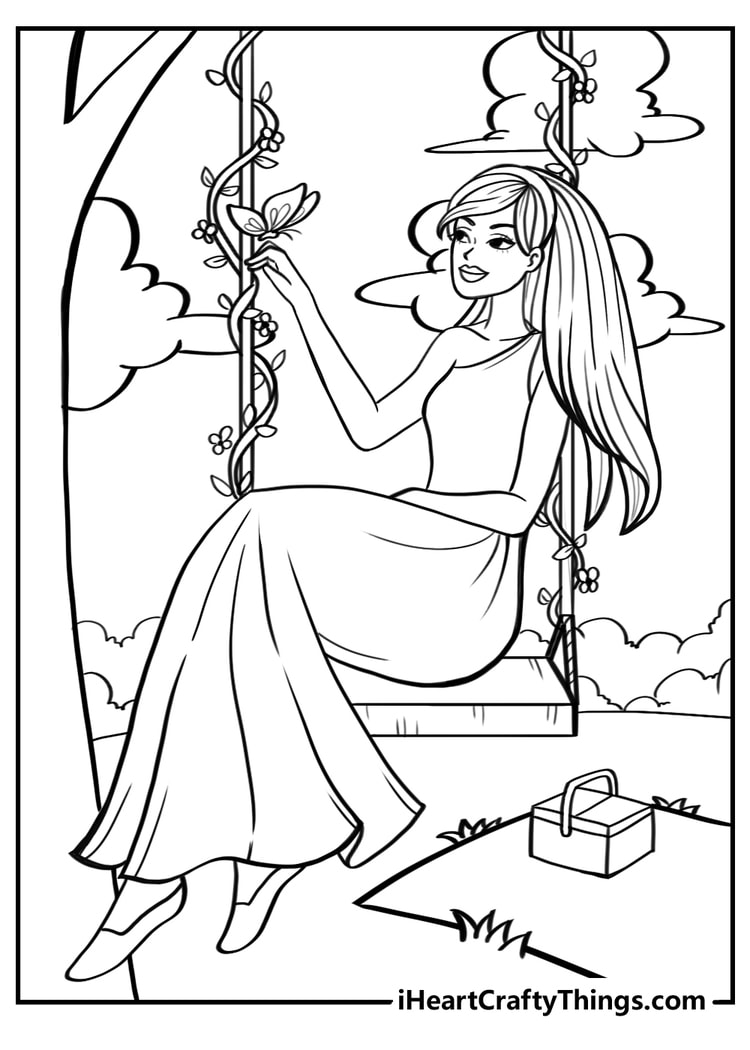 We wonder what it would be like to celebrate a princess' birthday. This princess is about to blow out her birthday candles and make a wish! She is surrounded by streamers and a bunch of balloons.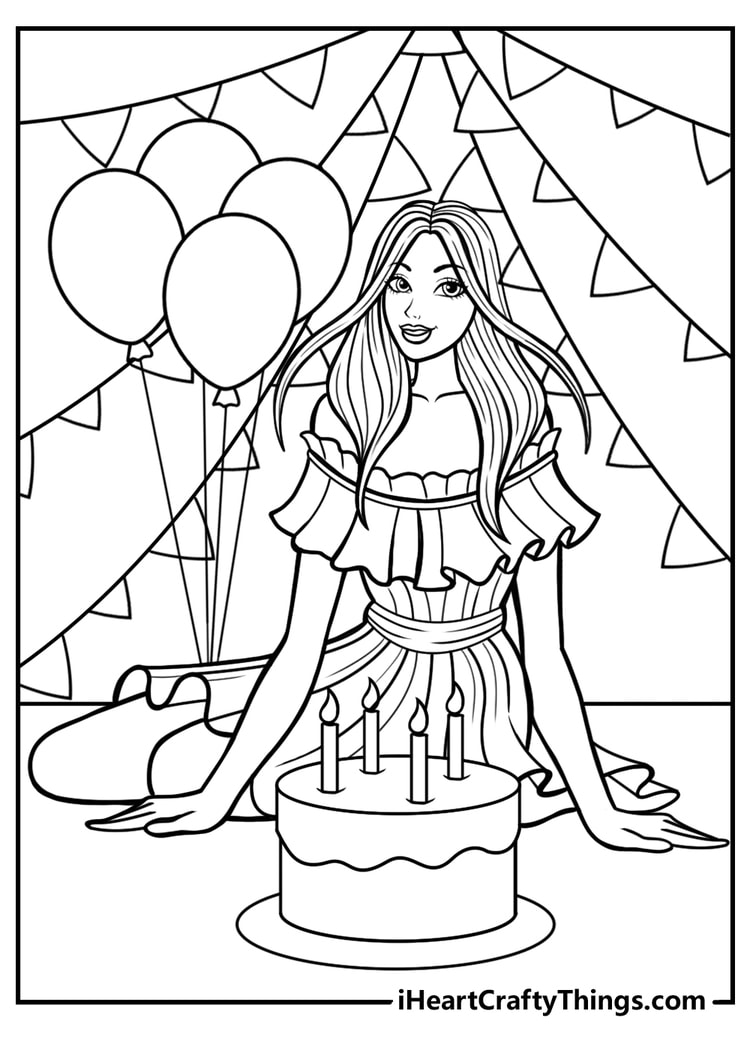 This princess might also be a ballerina! She tirls beautifully around the room…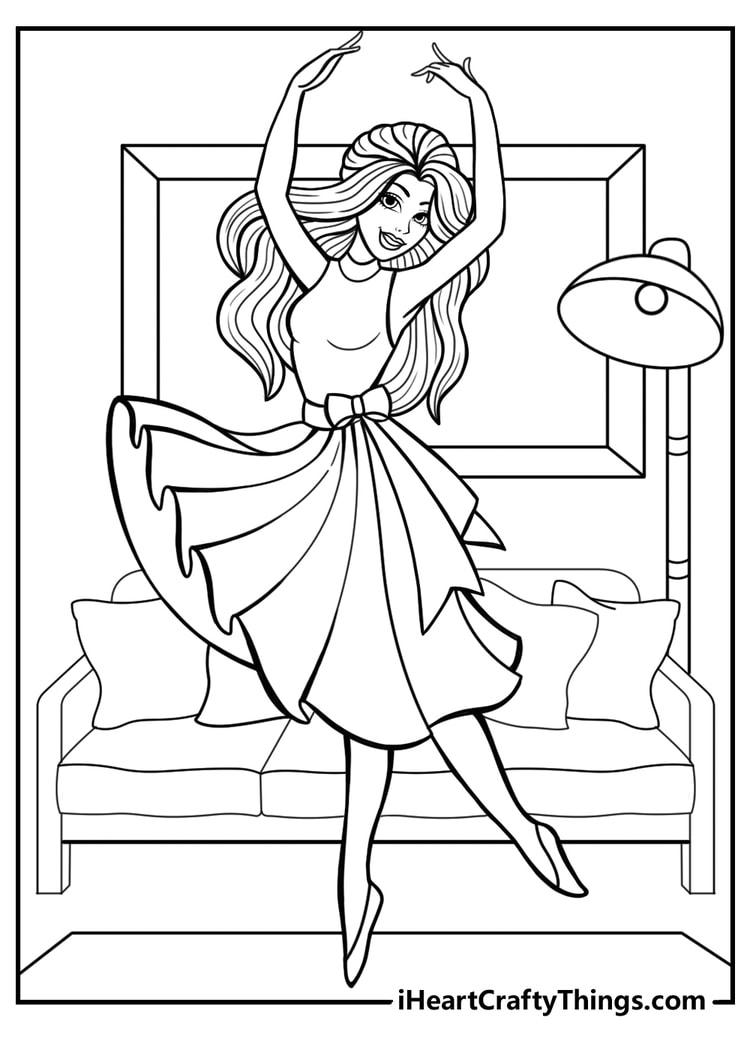 …while this princess gracefully dances with one arm raised.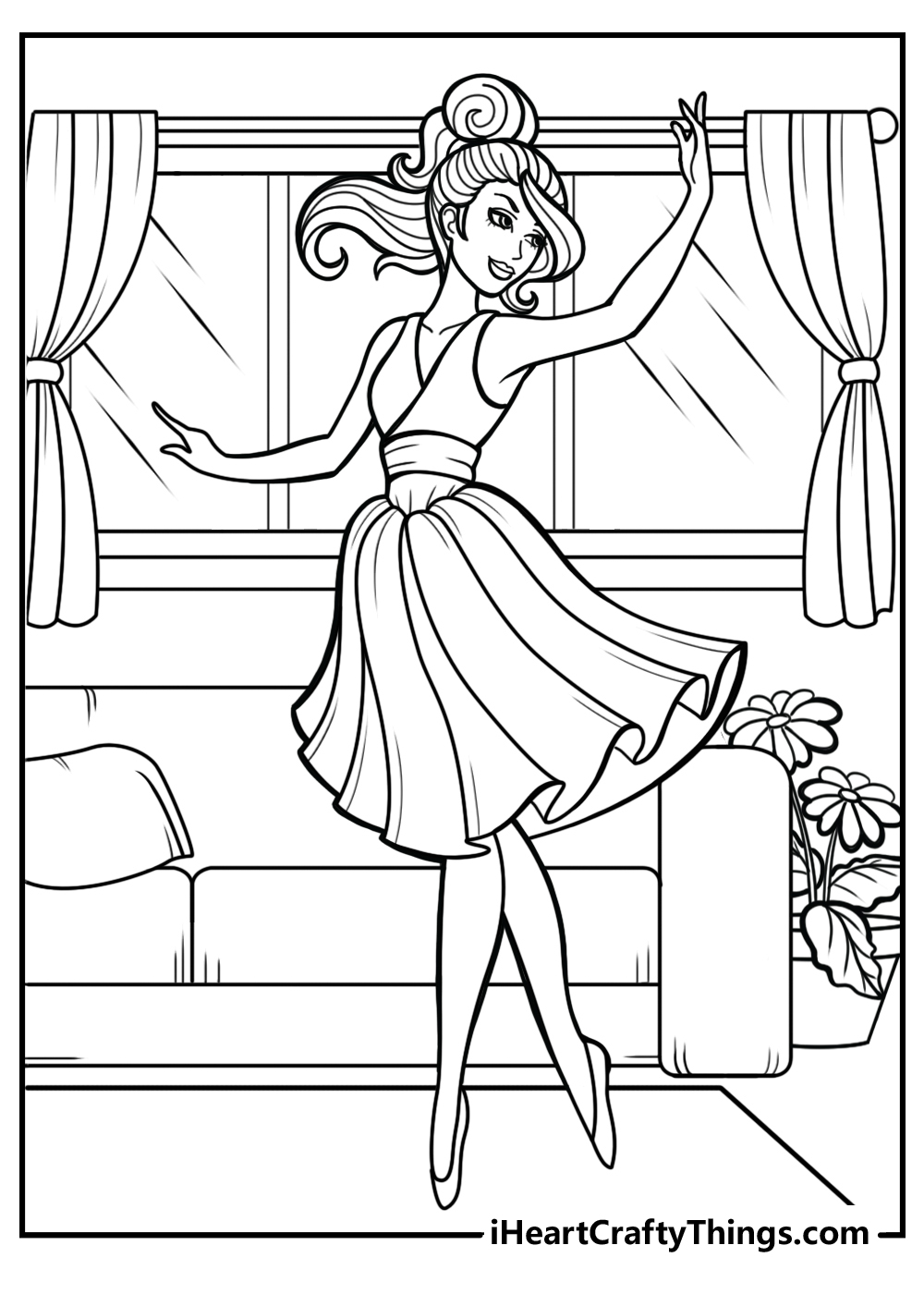 Remember – we are constantly updating our catalog of coloring pages and printable sheets, so don't forget to check back to see which new pages have been uploaded and which fun characters and animals that you can print and color. There are so many fun printables to enjoy.
Princesses are incredibly popular right now and we hope you have enjoyed coloring these enchanting printable sheets. Once you have finished your princess coloring pages don't forget to post a photo of your finished masterpiece on Facebook. We can't wait to see what you'll come up with next.