It's always fun to watch a group of friends having adventures in movies and TV shows, and LEGO Friends is a fantastic example of this.
Five friends work together and have fun on many adventures and work to overcome lots of obstacles.
They do this all while they grow their friendships and learn to use their specific interests and talents together to get through anything.
These free Lego Friends coloring pages for kids are the perfect way to have hours of coloring fun hanging out with this awesome group of friends.
Each character has their own unique color schemes with what they wear, so you can have fun matching their colors to the show or come up with your own color combinations!
We'd love it if you would share your completed LEGO Friends printables on our Facebook page for us to see. We can't wait to see what kinds of colorful adventures you all go on!
15 Brand New LEGO Friends Coloring Pages – Free to Print and Color
Olivia is the first star in our series of free LEGO Friends coloring pages for kids, and she can't wait to meet you!
Olivia is a tech savvy smart girl with a passion for creating gadgets, and she usually wears shades of pink and blue.
Will you stick to these colors for this LEGO Friends printable or use your own to give her a new look?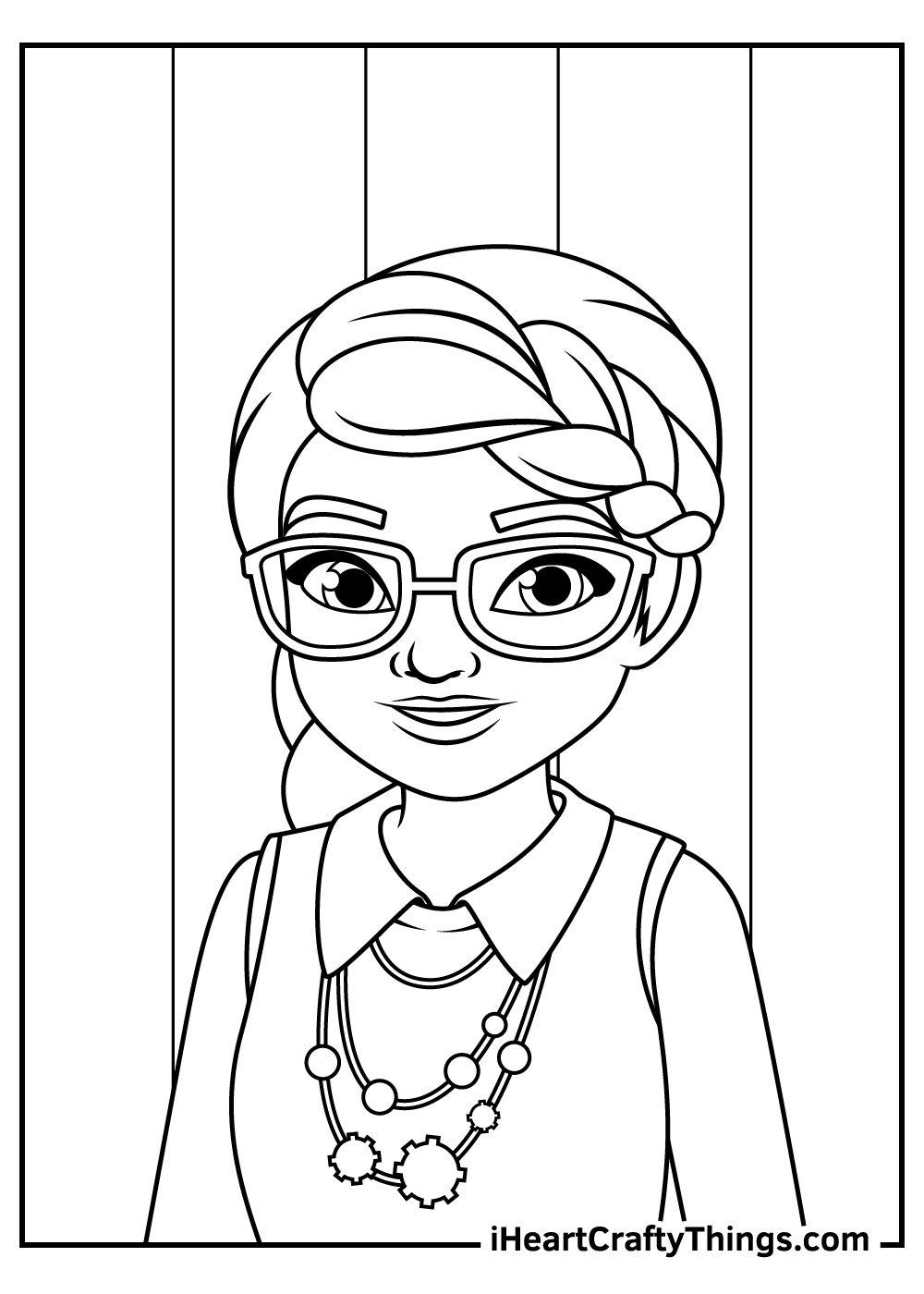 Here's Olivia again, the fashionable LEGO Friends star ready for you to color. Olivia is dressed to impress in her smart suit jacket with buttons and long trousers.
She's headed to an important meeting and needs your coloring skills to complete her look.
Use your brightest crayons to color in her jacket – try bold reds, sunny yellows or pastel pinks. Give her trousers fun patterns too.
In the background, create a cityscape with tall buildings and bright blue skies.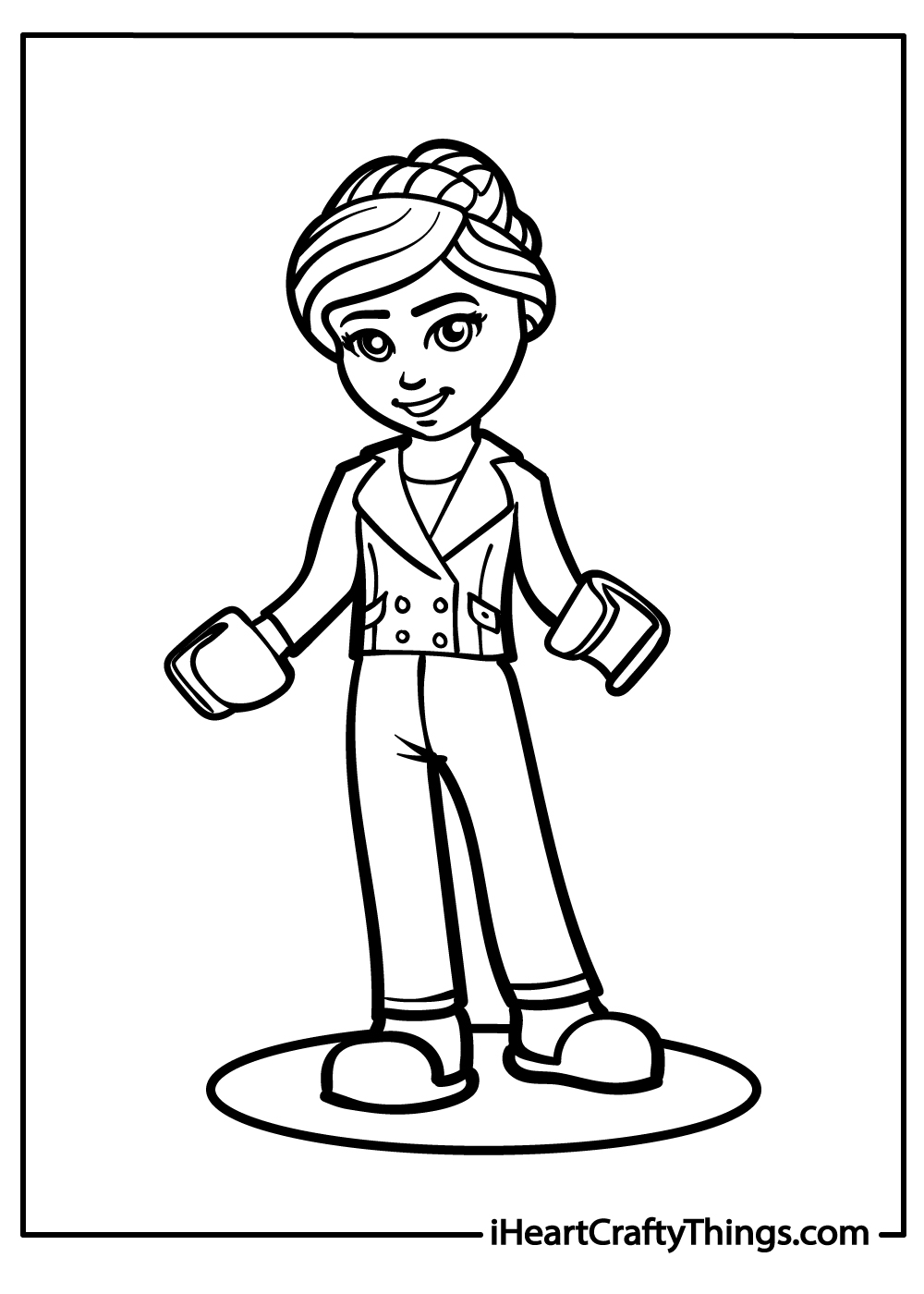 Zobo is the cute robot companion of the five friends, and he's featured next in this LEGO Friends coloring sheet!
His color scheme usually has fairly simple blues and greys, and if you stick to this color scheme you can inject some bright color into this image by coloring the heart on his chest a bright and cheerful red.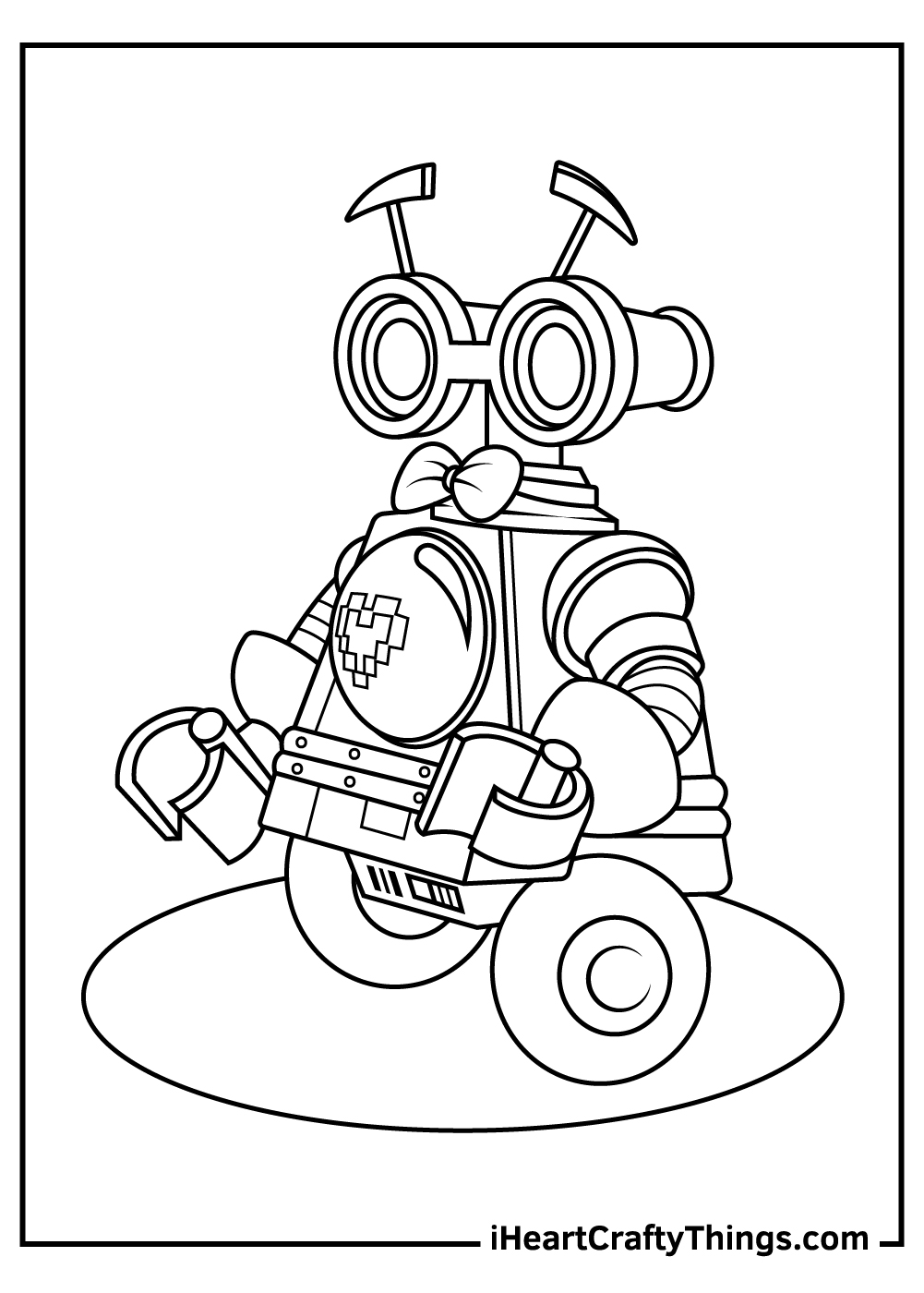 The fabulous Andrea is next up in this LEGO Friends coloring page. Andrea loves to perform and has high expectations for every performance she gives.
She likes to wear bright and cheerful yellows, blues and pinks, so if you stick to that color scheme then I bet this will be an eye catching image!
What background color will you use for this LEGO Friends printable?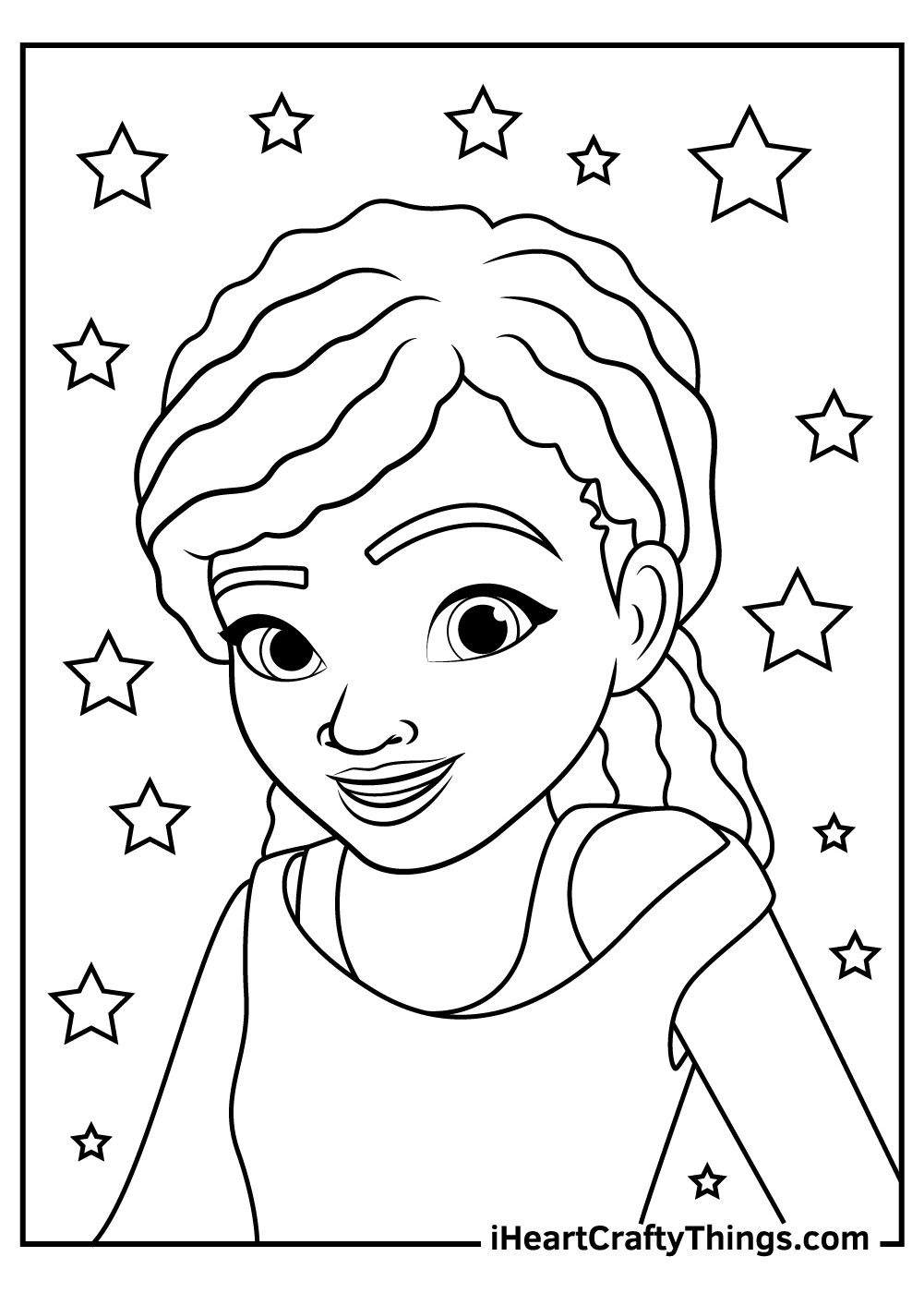 Zac is a cheerful and friendly boy who loves to play music, skateboard and hang out with his friends. He is always ready for a jam session, whether it's with his guitar, his drums or his keyboard.
He has short curly hair and wears a t-shirt, shorts and sneakers. Zac is very talented and creative, but also humble and kind. He likes to share his passion for music with his friends and make them happy.
We hope you enjoy coloring this LEGO Friends printable of Zac. He is one of our favorite characters and we think he is awesome.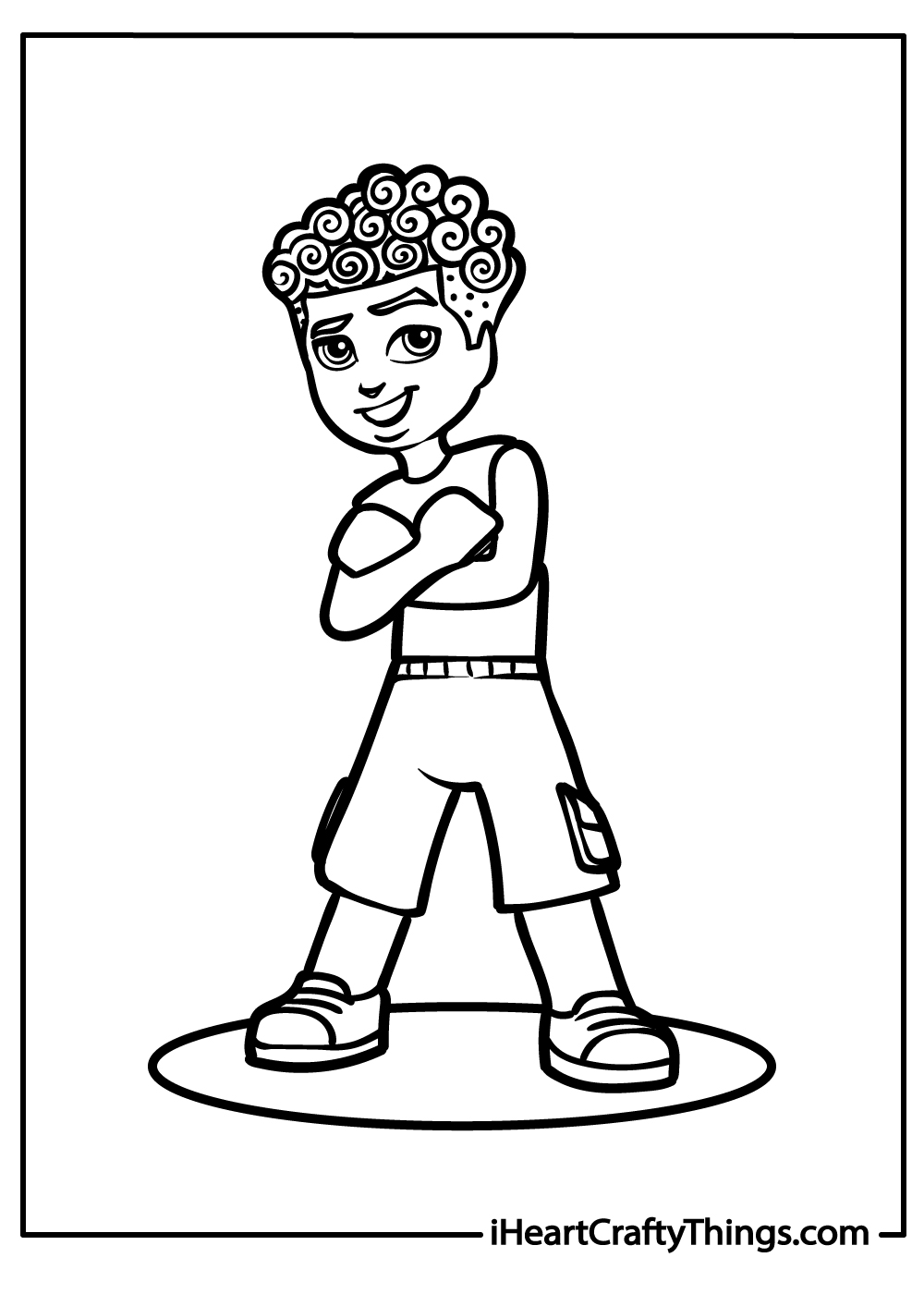 Chico the cat is looking happy and mischievous in this cute LEGO Friends coloring sheet.
Chico is colored in shades of light and dark blues, so maybe you could use a complimentary color to blue like yellow or orange for the background to make this image pop!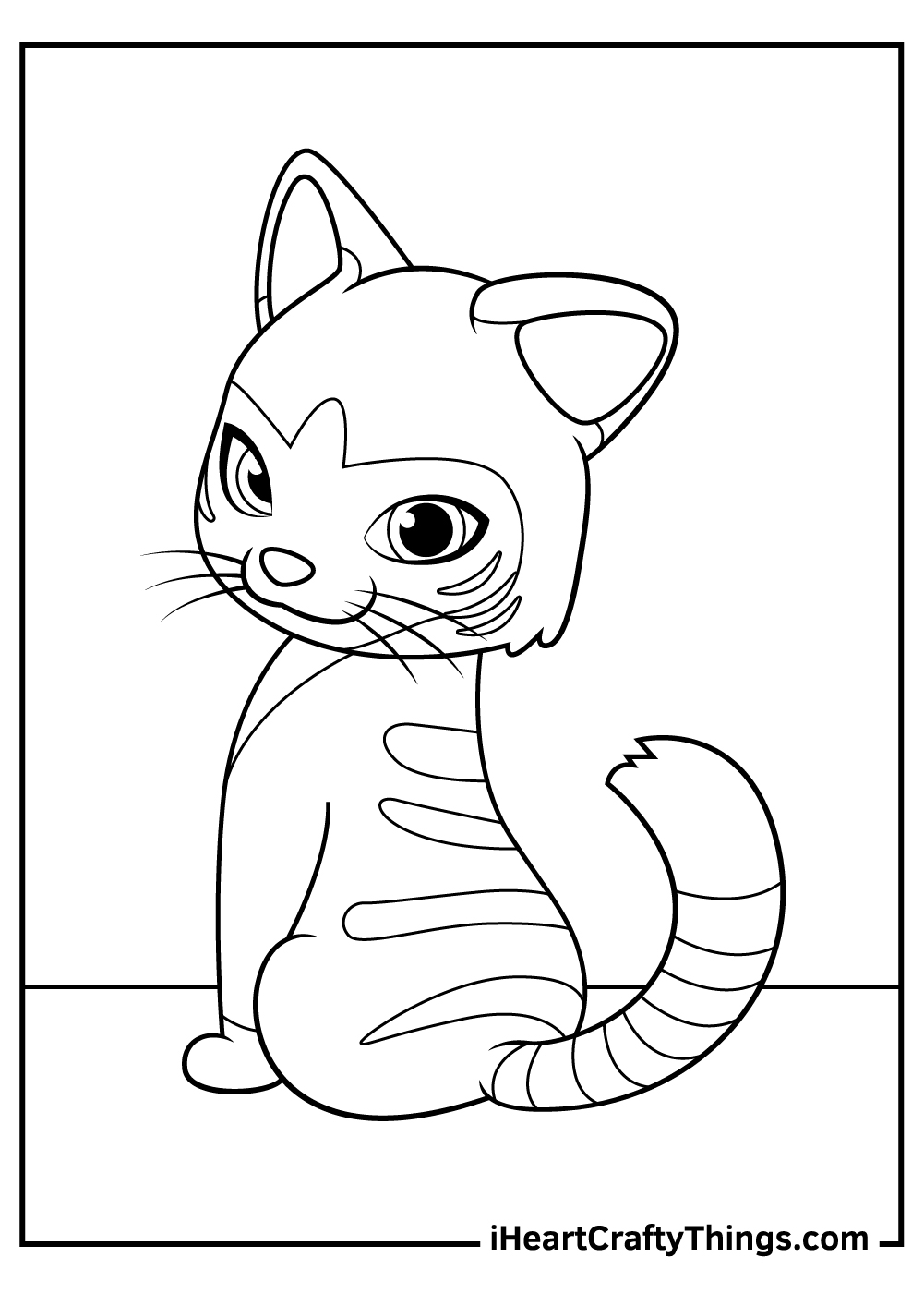 Meet Nova, a smart and cool girl who loves gaming, coding and building drones. She is always online, streaming her adventures and challenges with her loyal followers.
Nova is very outspoken and honest, but also kind and caring. She likes to fix broken tech and help her friends with their problems. She also has a special bond with her dog Pickle, who is no ordinary dog.
As you color this page, will you give Nova a flashy headset and controller? What colors will you use for her shirt and pocket?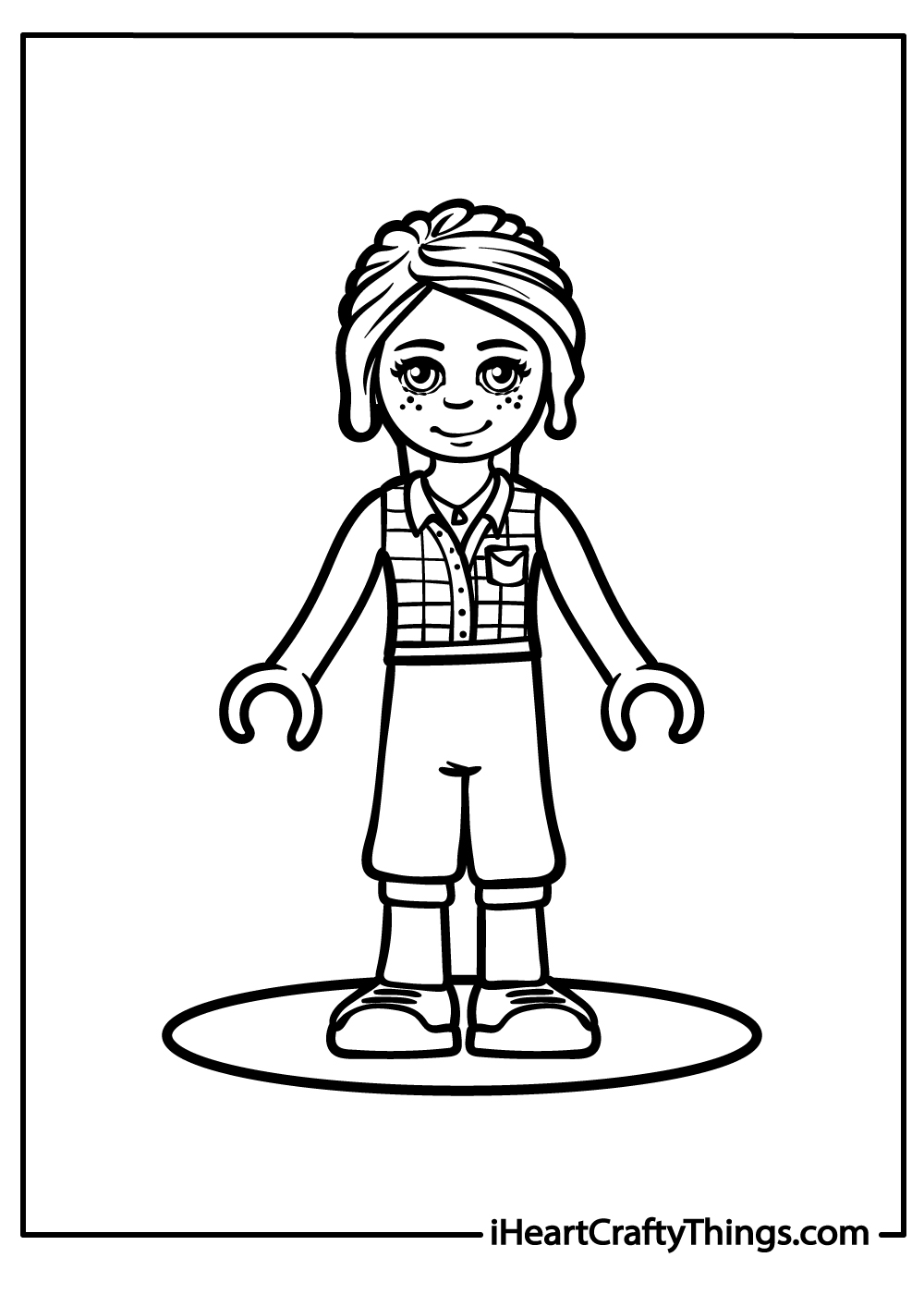 The creative Emma is up next in this next free LEGO Friends coloring page! Emma loves to paint, draw and be creative, so I bet she would love coloring in these pages too!
Emma has a pretty purple color scheme, and the fact that she is standing outside means you can use some lovely greens for the plants in the background.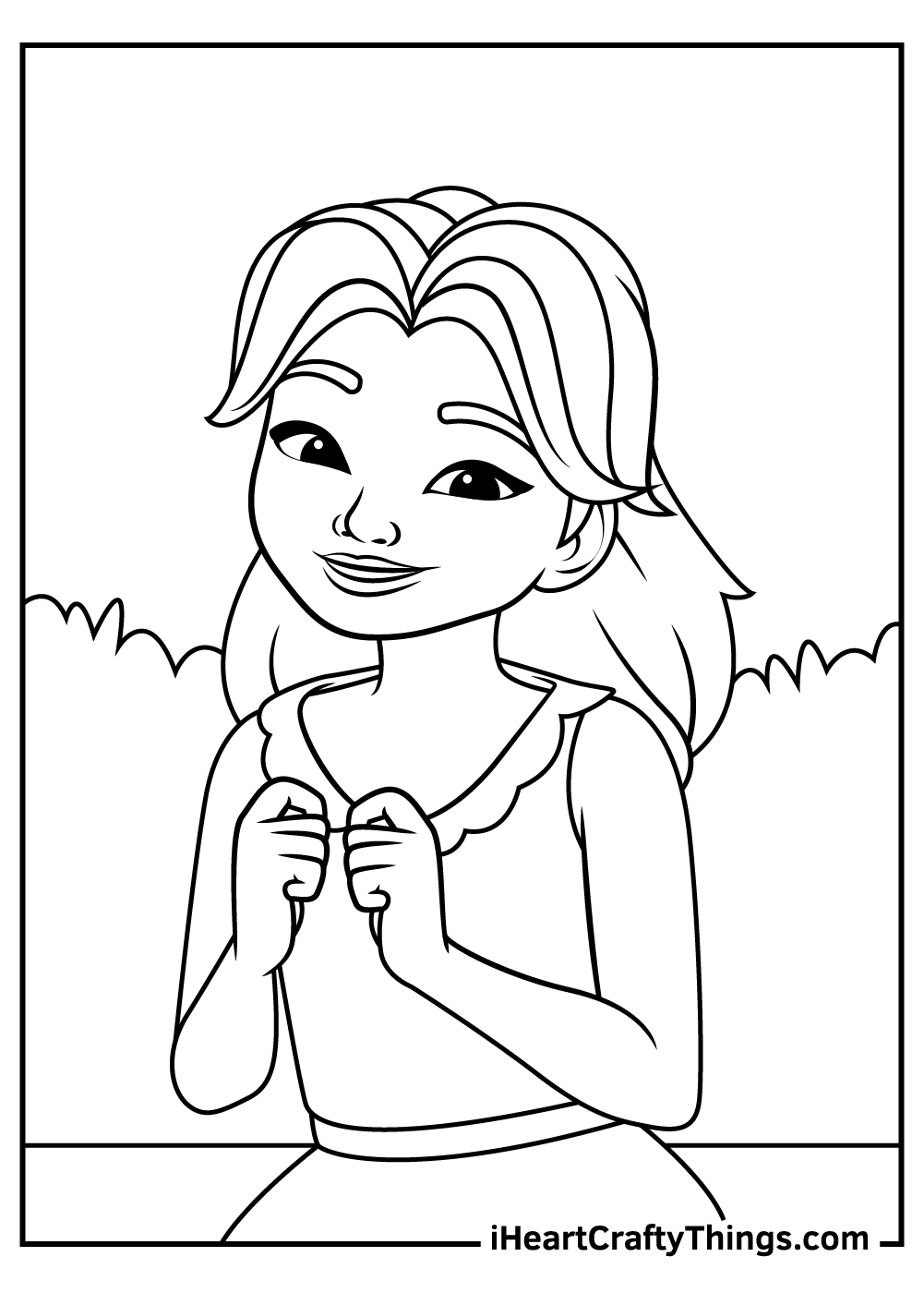 Here comes Andrea in this LEGO Friends coloring pages collection. She is a vibrant and talented young girl who loves sharing her passion for music. Her funky glasses and curly hair give her style and personality.
In this coloring printable, you can deck Andrea out in any colors you choose. Will you make her shirt pink?
Or give her a totally new rockstar look with a red electric guitar? The stage is yours to design however you want.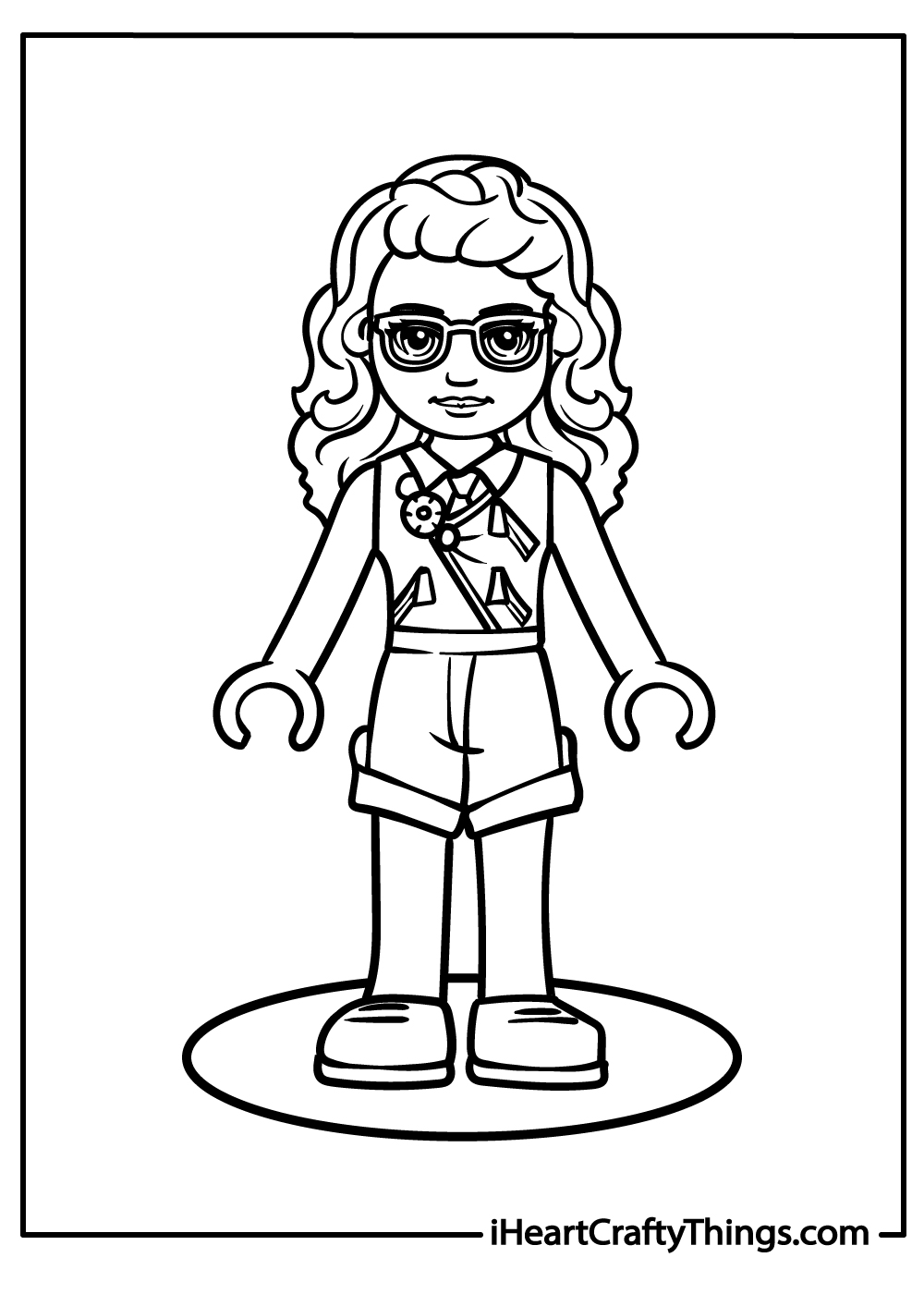 We have another cute robot pal for this LEGO Friends coloring sheet, and it's the adorable Zoe!
Zoe is colored with white and pink, so you could use a complimentary color to pink like green for the background to give this LEGO Friends coloring printable a beautiful vibrant feel.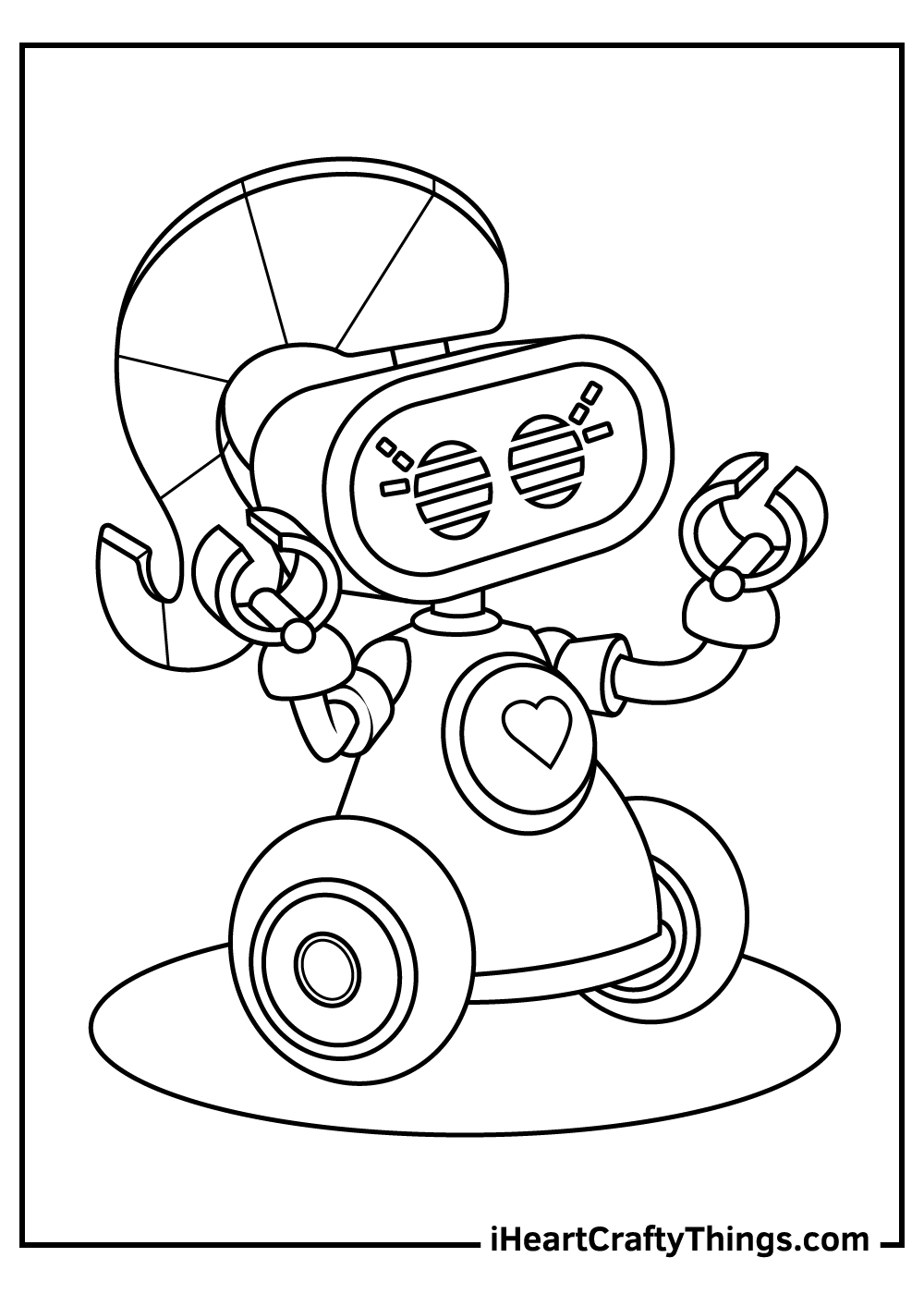 The nature loving Mia is up for our next LEGO Friends coloring page. Mia loves to be outdoors in nature, so I would think some beautiful greens to suggest that she's out in nature would look great for her background.
She also has a green and blue color scheme to her clothes, so this should be a lovely nature themed LEGO Friends printable once it's done!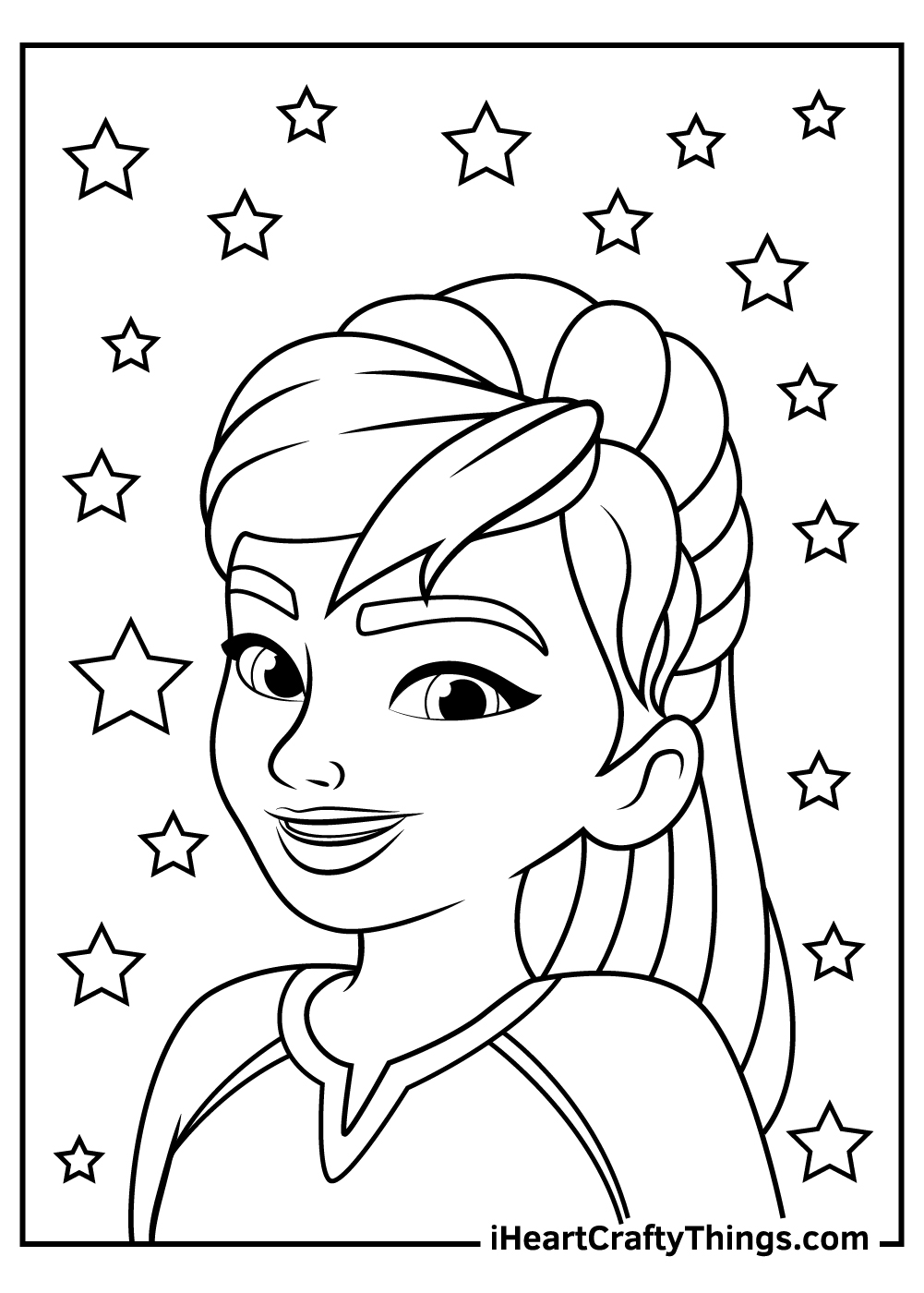 The colorful bird Pepper is here for an explosion of color in this LEGO Friends coloring page!
Pepper is beautifully colored with purples and yellows, so for this image I think it would look stunning to use different mediums like paints and colored pens to really make Pepper's colors stand out.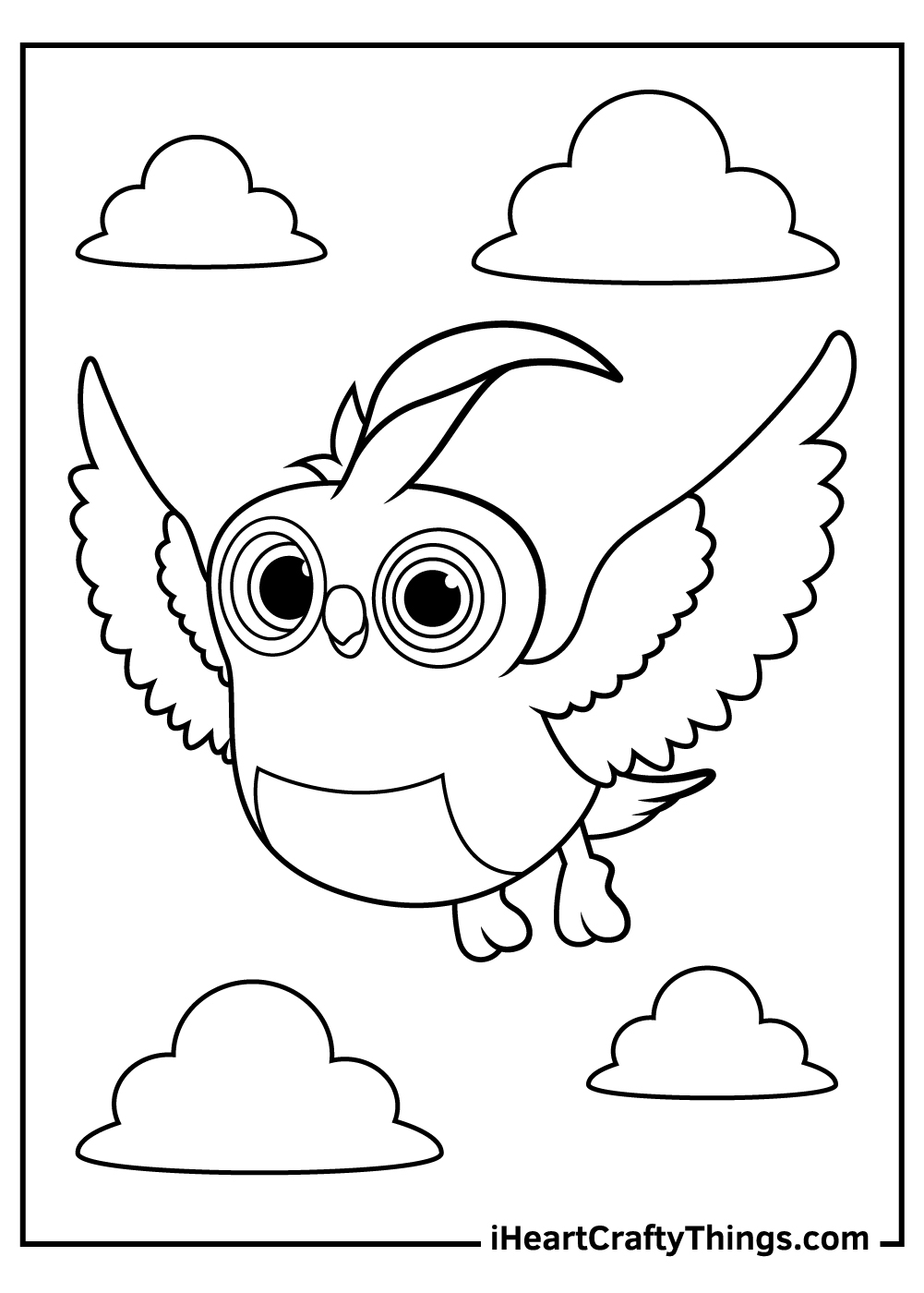 We couldn't forget Stephanie and leave out one of the five friends, so she's up next for this LEGO Friends coloring printable.
The fitness fanatic Stephanie loves to exercise and perform physical feats, and she has light blues with pinks as her color scheme.
What colors will you use for the background of this image featuring Stephanie?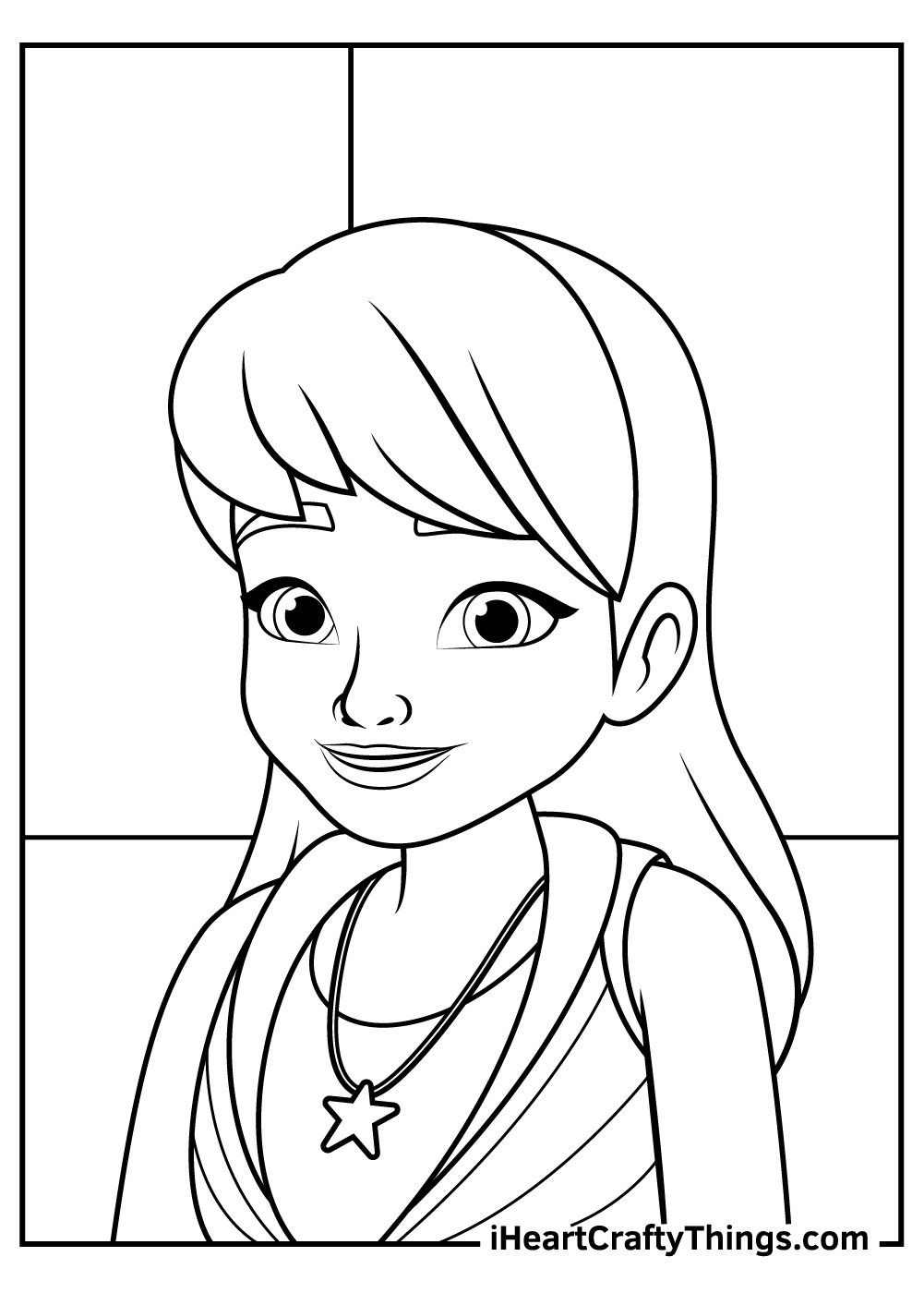 In this LEGO Friends coloring page, we have Vicky, a confident, competitive, and sometimes mean girl who loves to challenge Stephanie and the other girls in various sports and activities.
She is always looking for an advantage, whether it's by cheating, sabotaging, or trash-talking. She has black hair and wears different outfits depending on the occasion.
Vicky is not very loyal or caring, but she does have a soft spot for her pet cat Luna.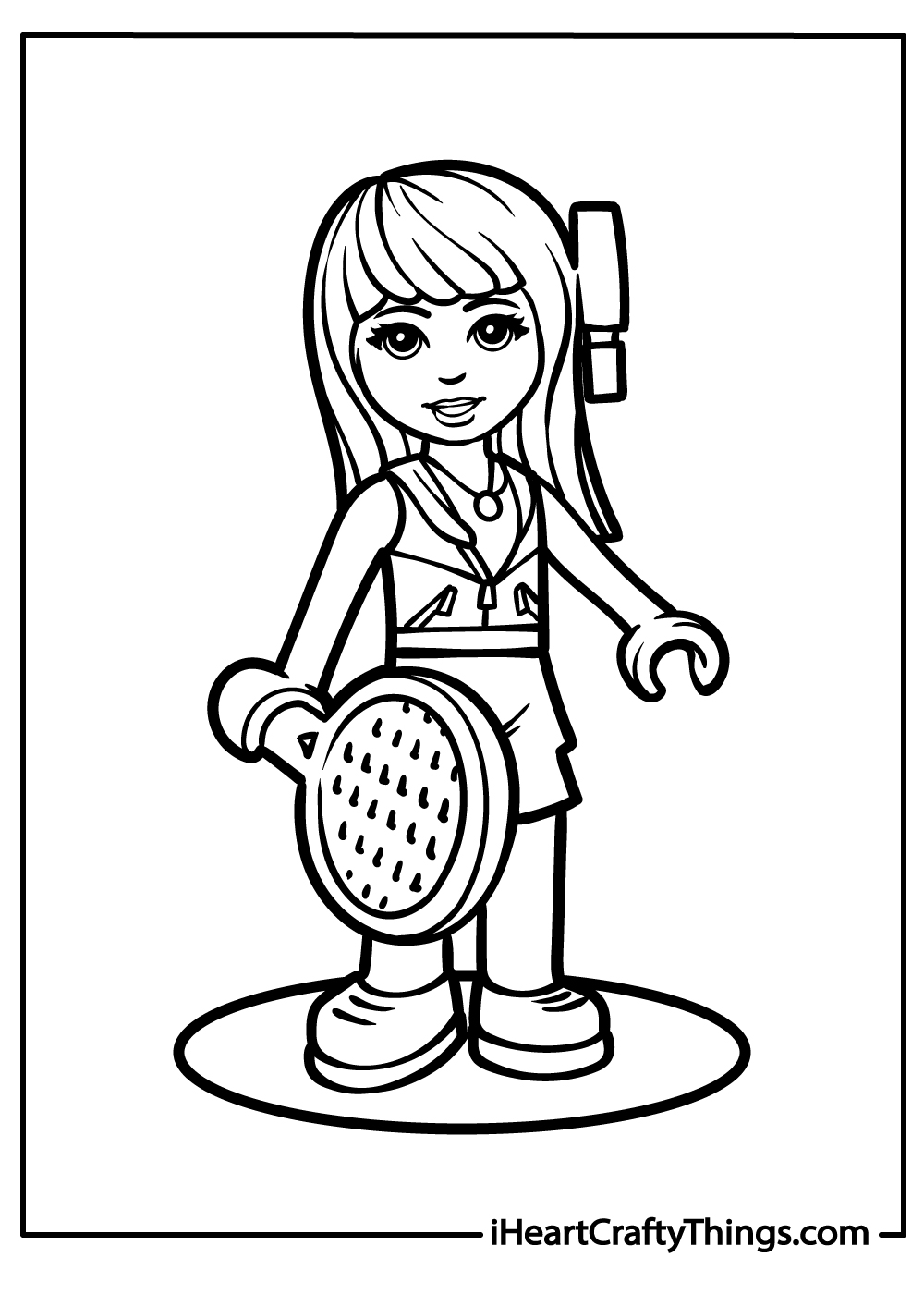 Our final image in this collection of free LEGO Friends coloring pages for kids has Zobo and Zoe hanging out and looking very happy.
I think this would be another great chance to use some bright colored pens for the details of these two cute robots to really make the colors stand out.
Maybe you could use a lovely dark blue or red for the background to make this final LEGO Friends printable really eye catching!
We can't wait to see how you decide to finish off this last coloring sheet.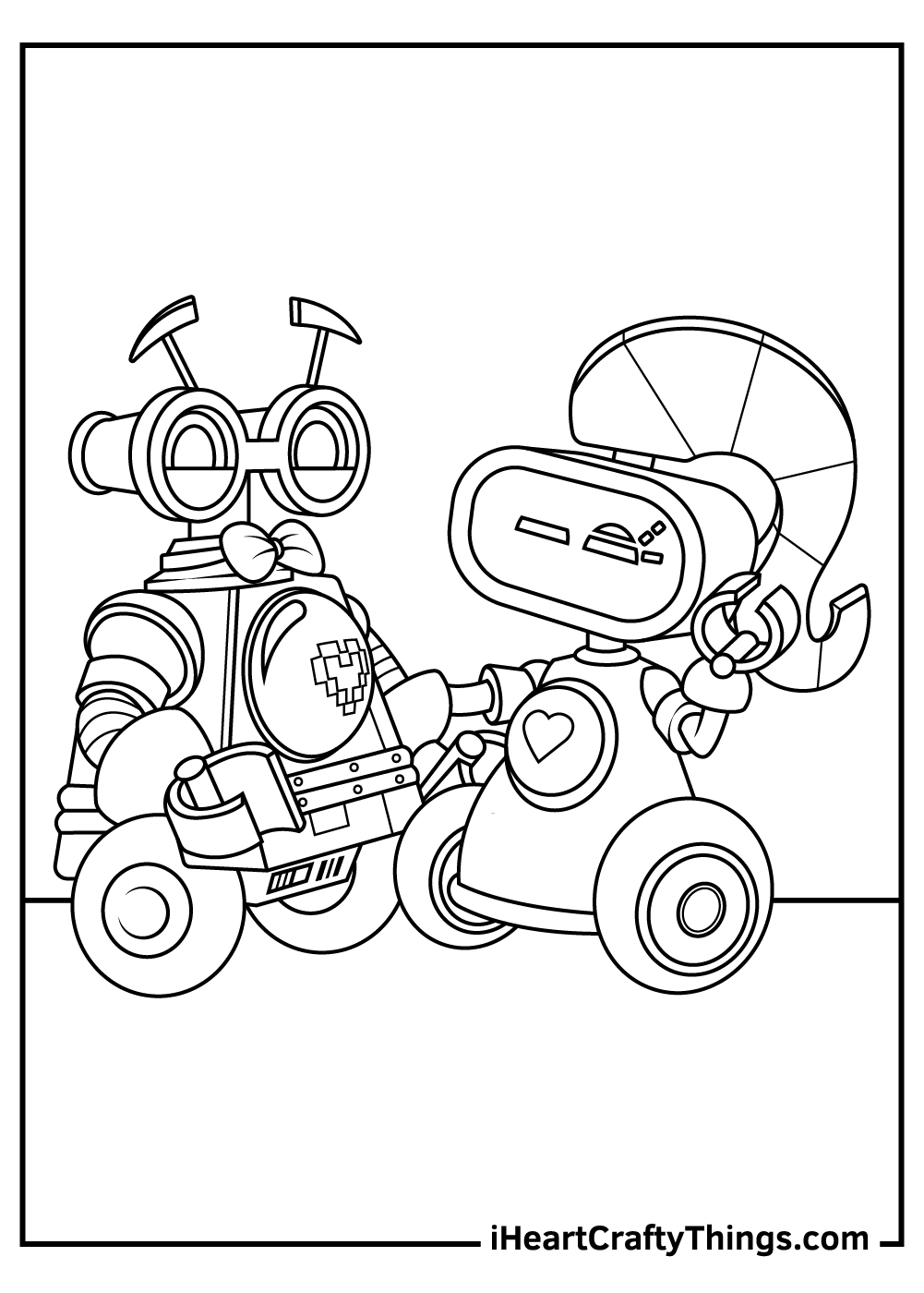 LEGO Friends Coloring Pages – Which will you choose?
We hope that you had some fun hours of coloring with these awesome free LEGO Friends coloring pages for kids! We're sure to see lots of bright and beautiful colors as you color in your favorite characters.
Don't forget that all of our coloring printables and coloring pages are completely free for you to print and have fun with, so why not print out a few copies of your favorite images so that you can experiment with other mediums like paints, colored pens and colored pencils?
Make sure to like and share our Facebook page to never miss out on our great free coloring pages and printable goodies! We're constantly sharing awesome new coloring pages, so make sure to join in the coloring fun!
Also, please share your completed LEGO Friends printables once you've finished coloring them in!
We always love to see your creative coloring skills on display, and we look forward to seeing your colorful creations!