When it comes to scary and mysterious Halloween creatures, ghosts are definitely at the top of our list. But ghosts can be equally cute and adorable, even if they are always up to some mischief.
If you don't believe us, check out our amazing collection of ghost coloring pages and you'll see exactly what we're talking about.
Download and print them for free and get ready for some spooky fun!
10 Brand New Ghost Coloring Pages – Free to Print and Color
It appears that the ghost in our first printable is not messing around and took its role very seriously.
We don't know if this is just a rehearsal or if our ghost is really trying to scare someone, but the frown on its face and that scream sure do the trick.
Maybe a bit of color could make this ghost look even more frightening. Here's a little tip for you: not all ghosts are white, so you can use any color you like to bring them to life.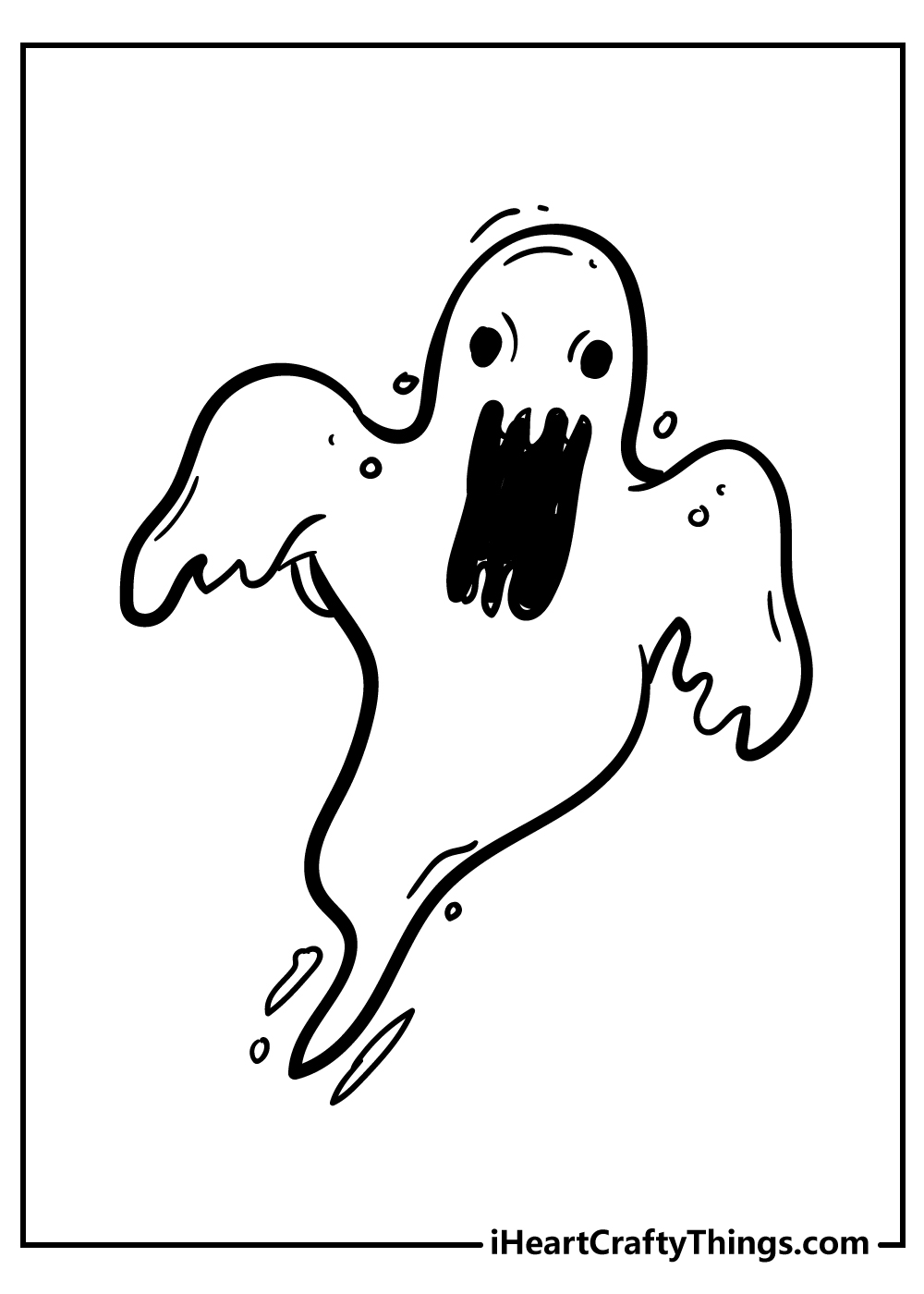 Our second ghost isn't nearly as scary as the first one, but we have to appreciate the efforts. The ghost's eyes tell us that it would rather go to sleep than scare someone.
We don't know exactly what happened, but we believe our little ghost might be a bit tired from all that trick or treating.
If you've never seen a sleepy ghost before, now you have the chance to color one.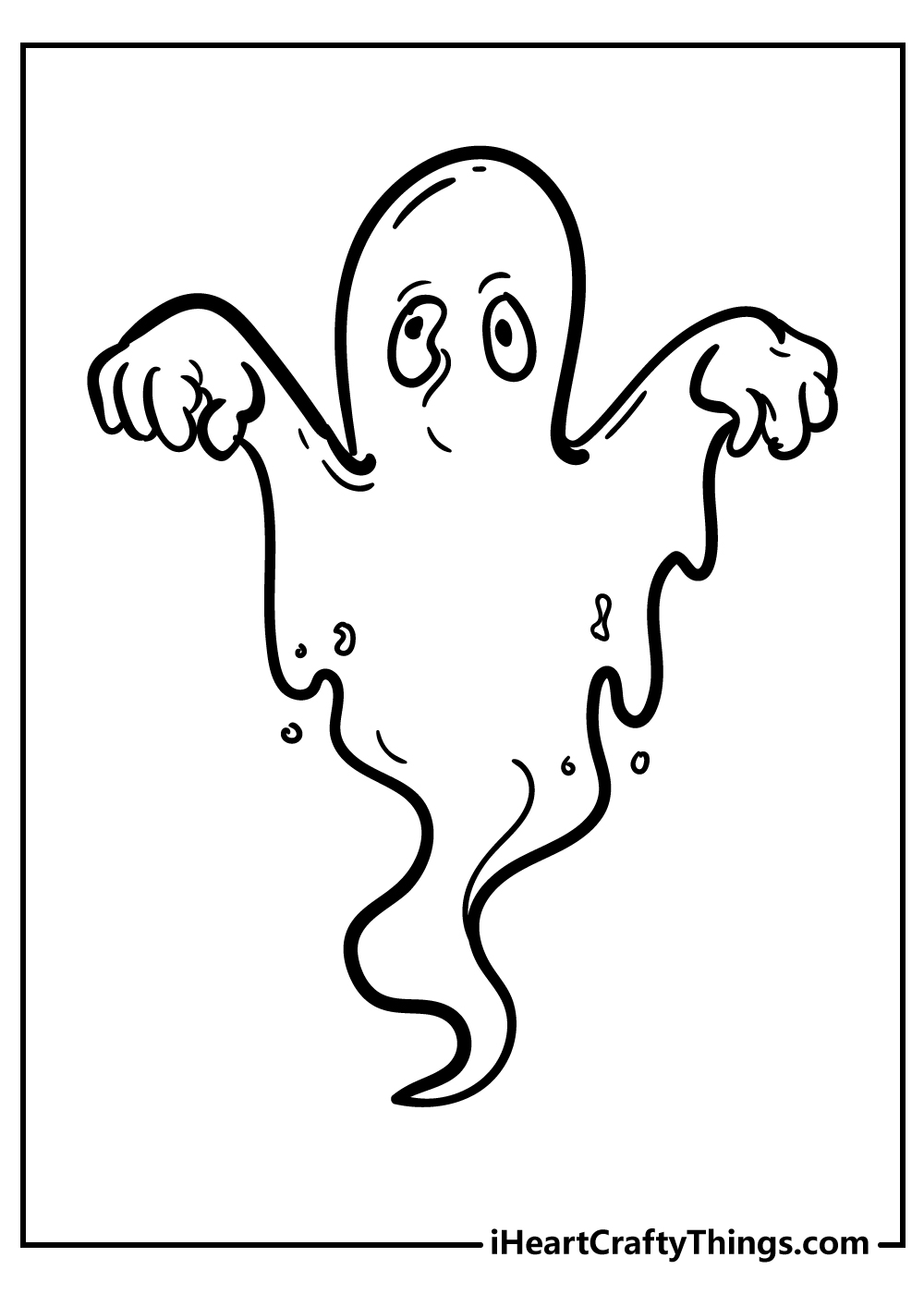 Here's a ghost that looks a bit friendlier. With its big eyes looking sideways and a wide smile, one might actually think that this ghost is trying to make friends instead of scaring people off.
But those little horns on its head tell a different story. We know our ghost is up to something, we just don't know what that is.
Since it has no intentions of revealing its mischievous plans, the only thing left to do is to color it.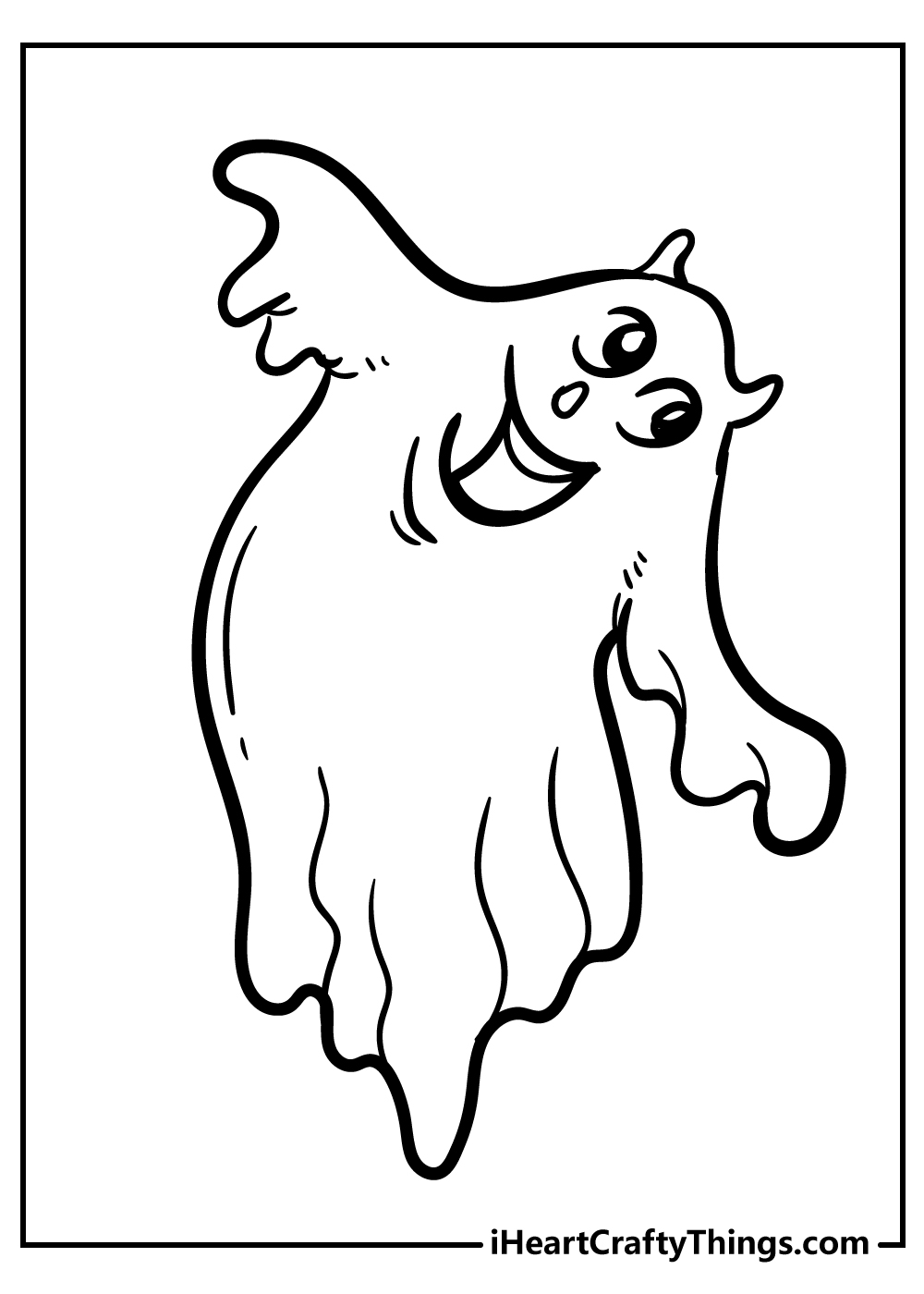 Double trouble should be the title of this ghost coloring printable because it features two spooky ghosts on hunting duty.
While the ghost on the right seems to be a bit shy, the one on the left is definitely more experienced.
But our ghosts are not alone in their chilling adventures. They're accompanied by three little bats flying above their heads. We believe the five of them make quite a great team.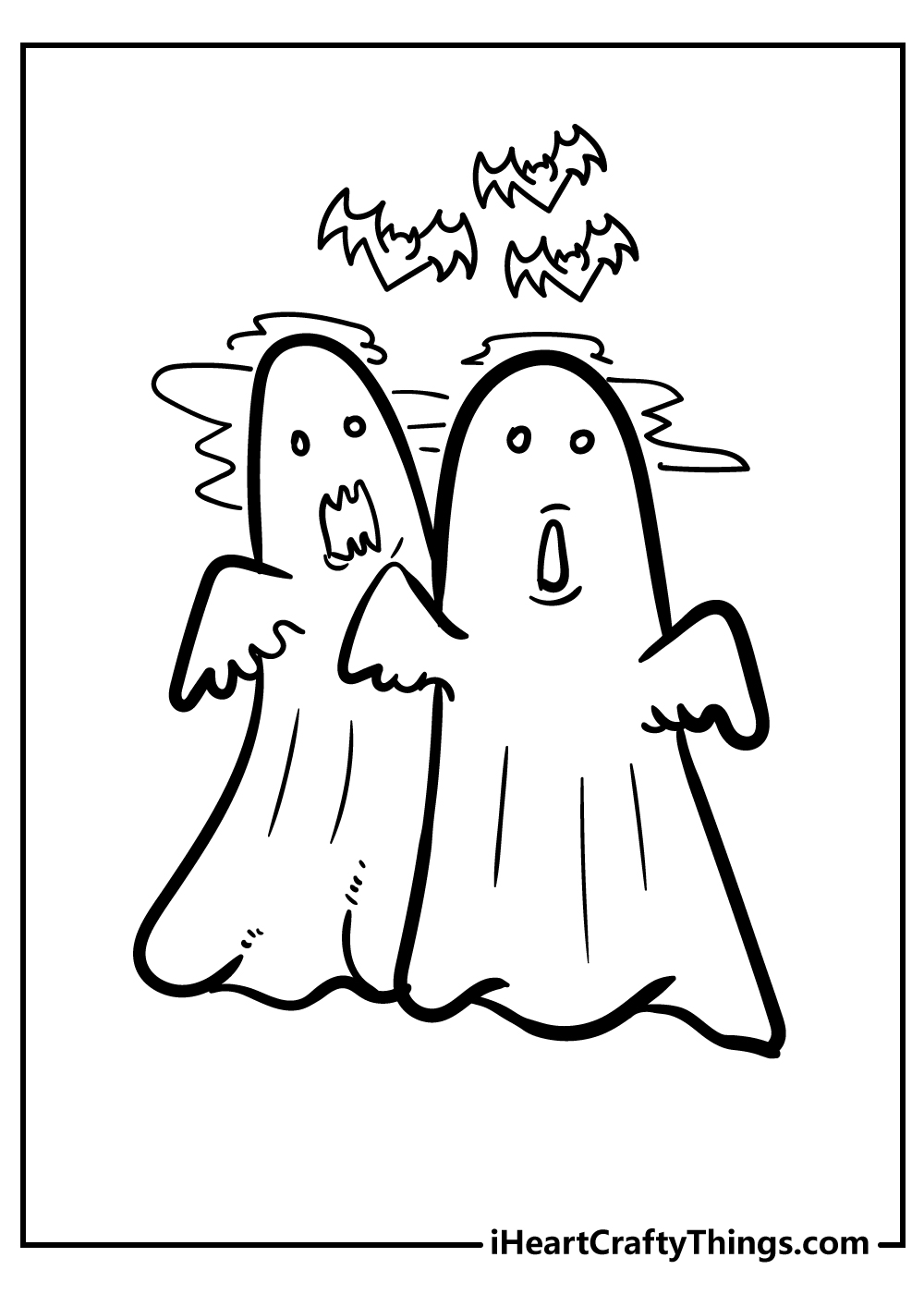 For our next ghost coloring sheet, we've got a little ghost smiling softly as it floats in the air. But don't get fooled by its small size or by its smile.
Even the smallest ghost can be frightening and that wicked look on its face spells trouble.
You can never know what's on a ghost's mind, so we wouldn't dare bother it. There's nothing scarier than a furious ghost. However, we're sure this ghost wouldn't mind being colored.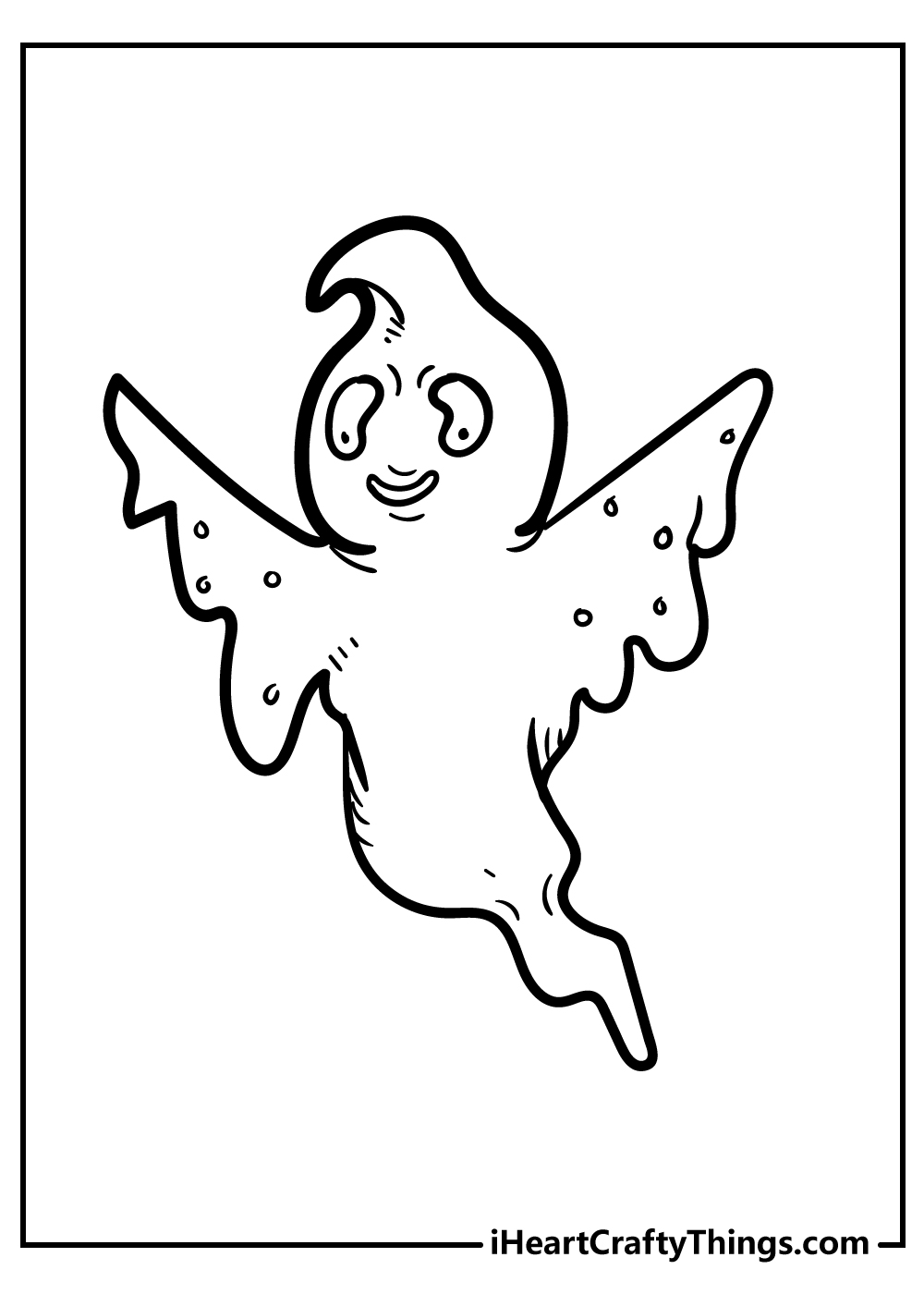 Here's a ghost in this coloring sheet that has no scary intentions, or at least that's what we hope. The cute ghost featured in this printable seems to love Halloween just as much as we do.
All it wants is to go trick or treating and collect as much candy as possible in that pumpkin-shaped basket.
How much candy do you think it received so far? Judging by the smile on its face we'd say our ghost is quite happy with the result. We bet that basket is filled with all sorts of delicious sweets.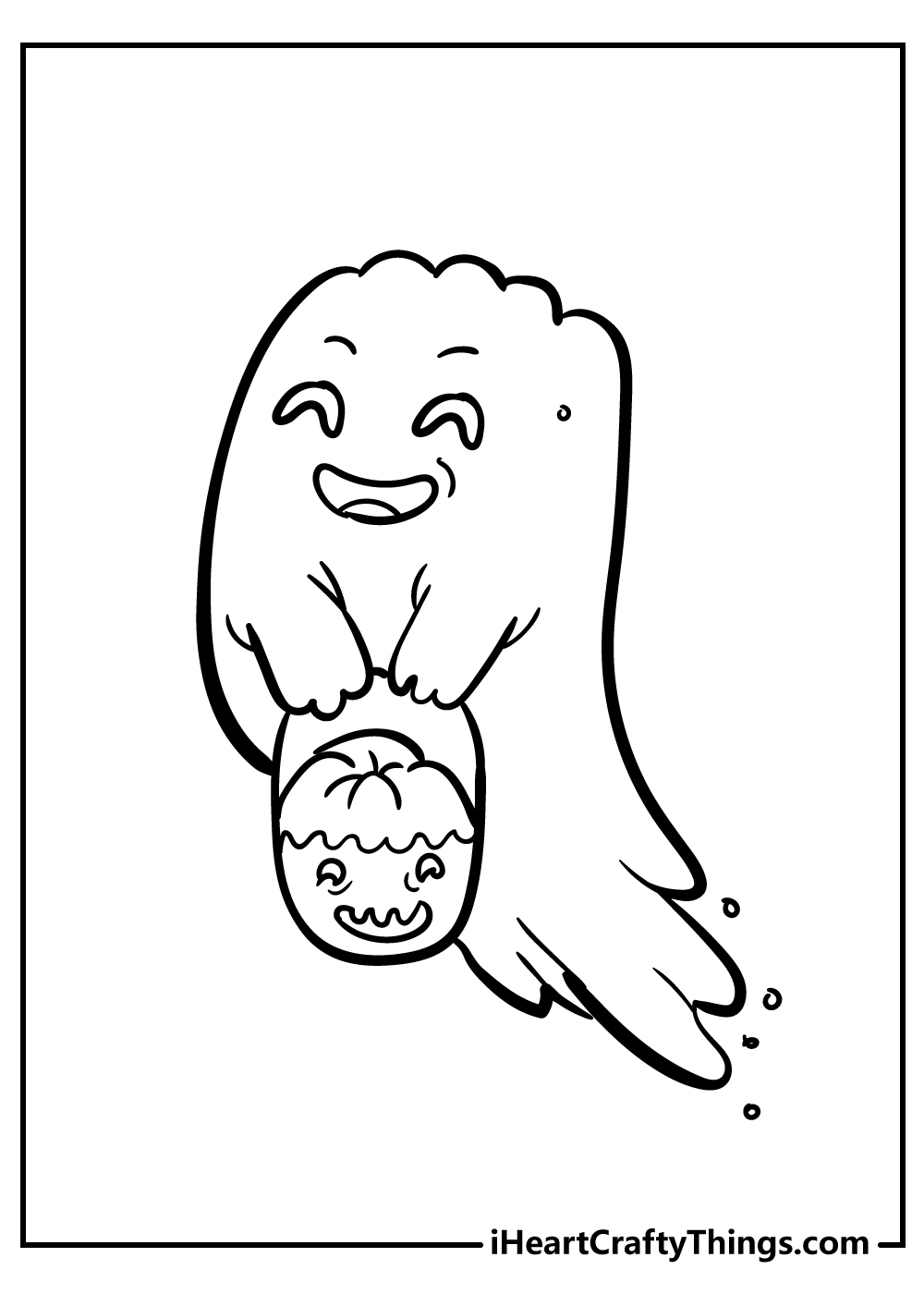 Just because ghosts are supposed to scare people it doesn't mean they never get scared, and this coloring page proves our point.
It looks like this ghost was minding its own businesses when something unexpected occurred.
What could have happened to make a ghost look so surprised, confused, and scared at the same time?
Maybe it came across a much scarier Halloween creature or maybe it just woke up from a horrible nightmare. Yes, ghosts can dream as well, and not all their dreams are pleasant.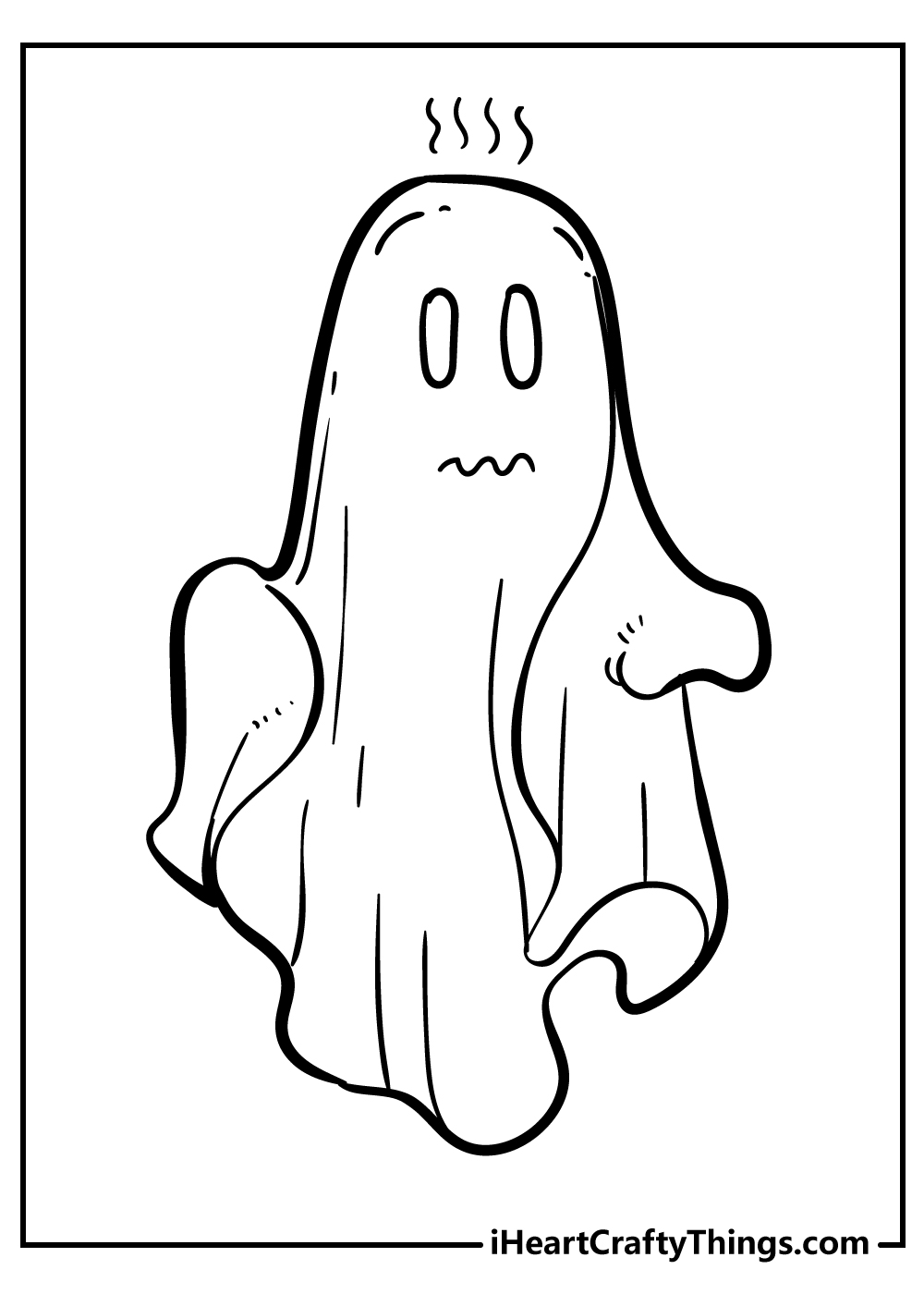 From ghosts that get scared to ghosts that scare others, we've got all sorts of spirits in our ghost printable collection.
This time we've got a ghost that isn't afraid of anything or anyone and is ready to show off its spooky side.
Who wouldn't be scared if this ghost would appear out of thin air in front of them, floating high in the air and making frightening sounds?
We know we'd be afraid. But if you think this page looks a bit plain and dull, there's nothing a little color can't fix.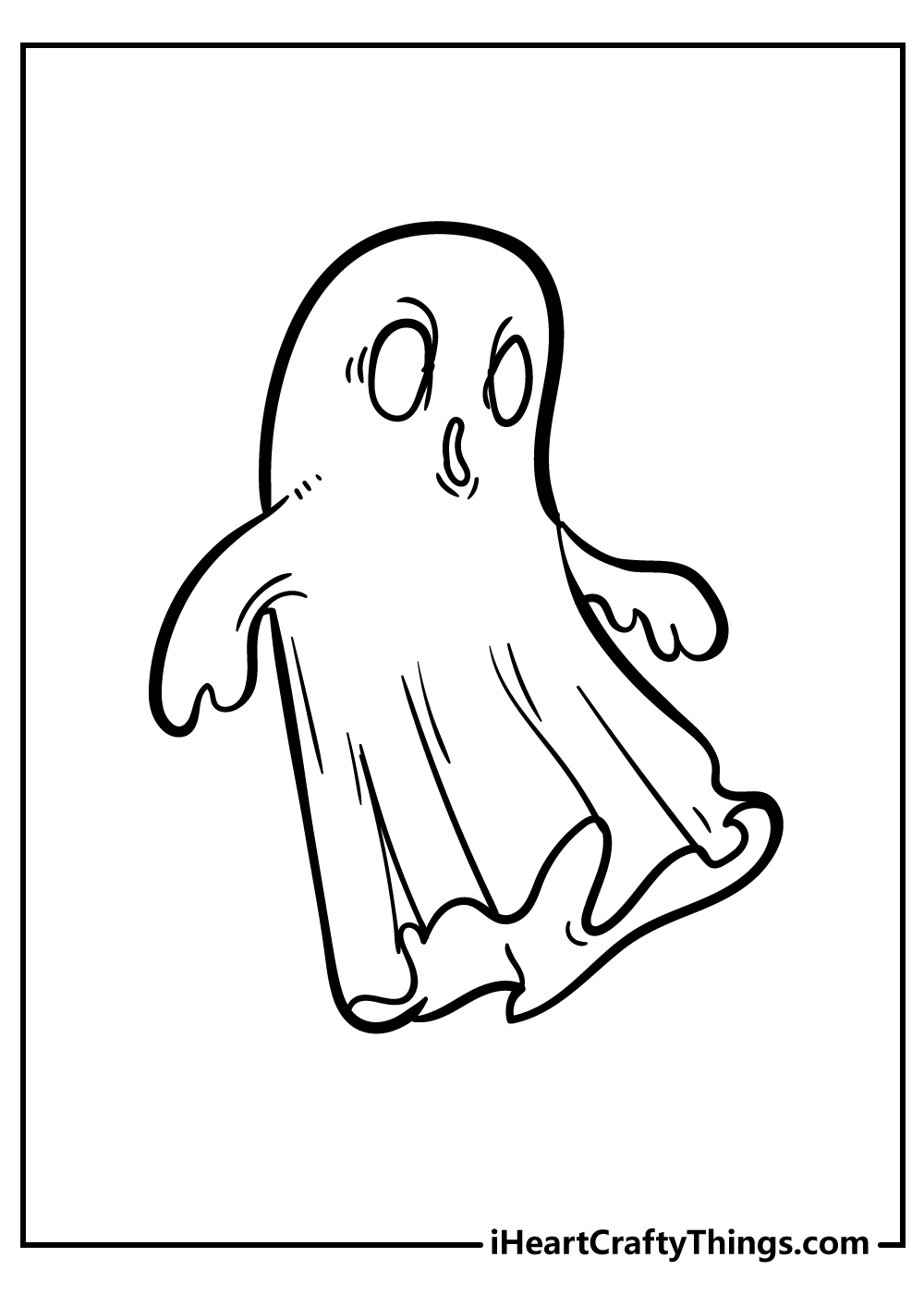 We must warn you: this ghost coloring printable is not for the faint of heart. If there ever was a ghost that knows how to scare people, this must be the one.
There's no denying that this is the scariest ghost in our collection, so if it doesn't scare you, nothing will.
That dreadful look with a scowl from ear to ear and chilling scream tells us that this ghost is not a rookie.
We're sure it scared many people over the years. What colors would you use to bring this spooky scene to life?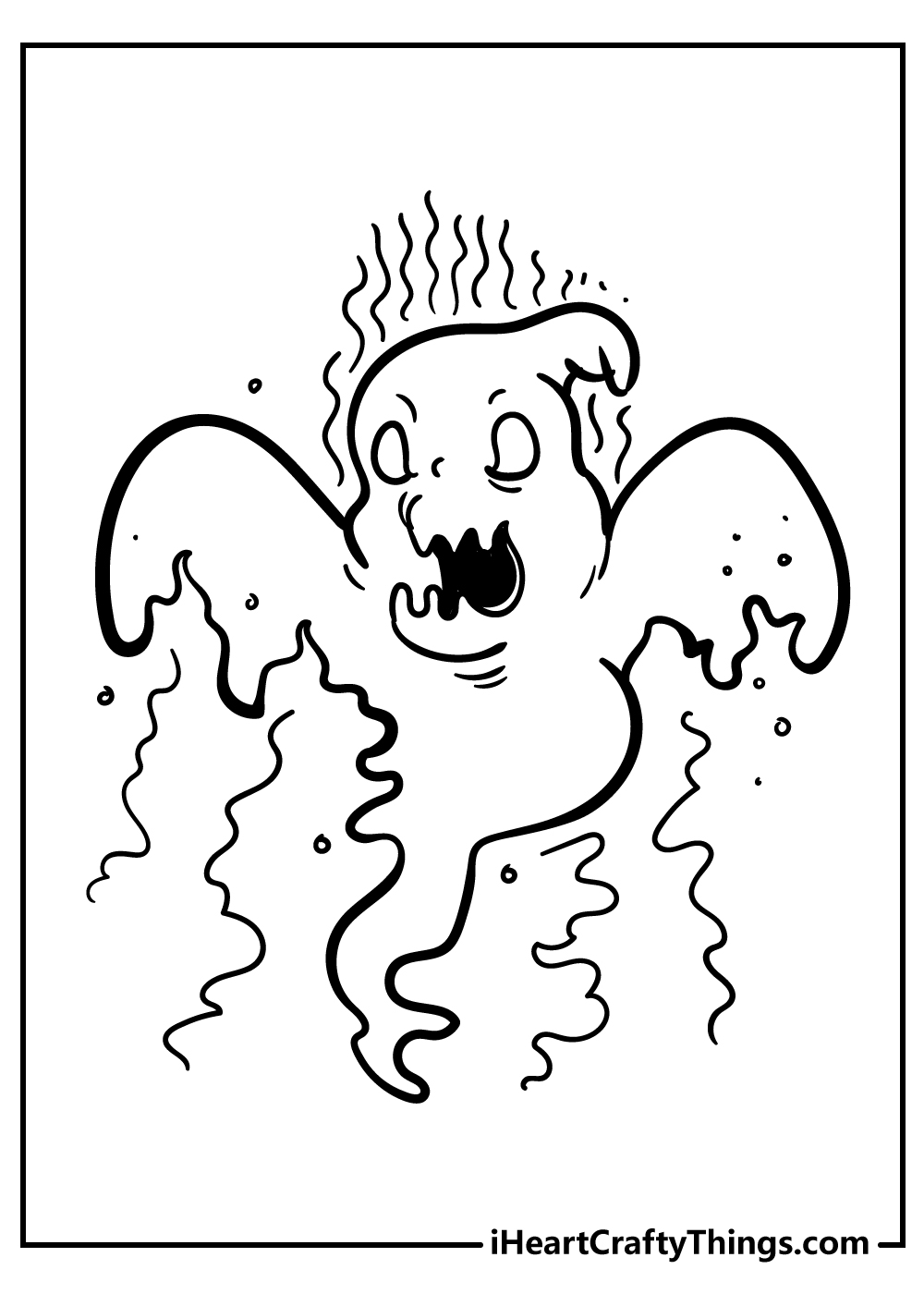 Although not as scary as the last ghost, the character on this coloring page is also doing a great job at giving people a good fright.
It looks like this ghost came out of nowhere with its arms raised up and that boo written above its head.
The fun thing about this printable is that you have many elements you can color. You can use a pale shade for the ghost and choose a different bright color for each letter.
You can even paint the background if you want to make the whole picture more vibrant.