On this page, you will find 15 all new coloring pages for girls that are completely free to print and download.
When it comes to fashion and cool clothes, there are so many great colors, patterns and styles to enjoy!
It can also be loads of fun to create your own variations that you can project your own personality onto, and that is what we will be doing with these free cute coloring pages for girls.
These 15 free pages are filled with many cute and trendy outfits, characters and fun scenarios to color. We're sure you will want to share them all with friends and family as well!
You can also share your favorite finished pages on our Facebook and Pinterest pages to show them off.
15 Brand New Cute Coloring Pages For Girls – Free to Print and Color
This first cute coloring sheet for girls that we have for you to color features an understated but cute character for you to color.
This girl is dressed in a simple yet elegant style, and this picture gives off a calm feeling.
Will you use some lighter colors for this one or create a contrast to the feeling of the image with some brighter colors?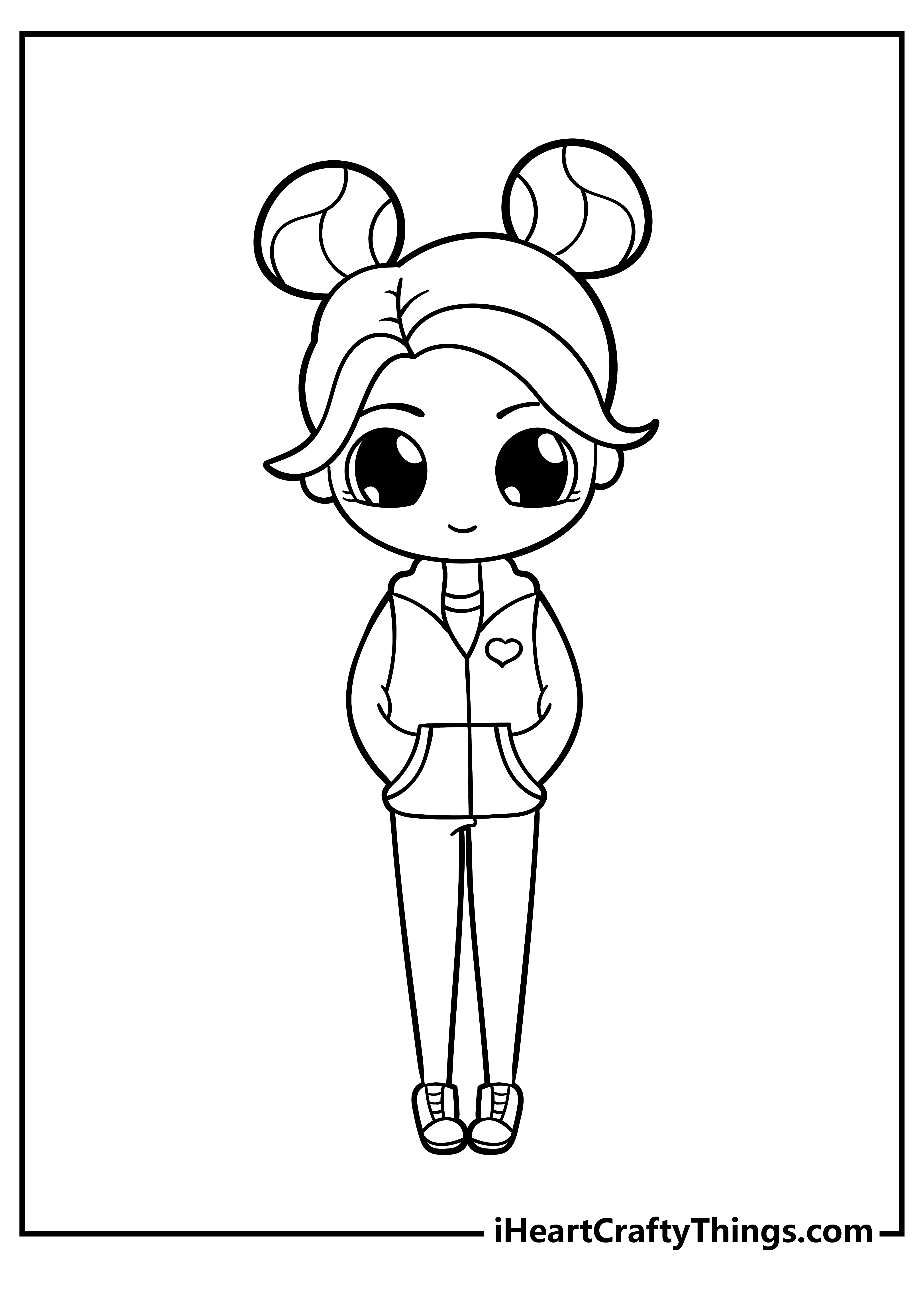 The girl in this second image is looking a bit nervous and unsure, and this is a feeling you could reflect with the colors you use.
For this one, we would use some lighter pinks or blues for her dress, and then we would also keep the background a bit milder to suit the uncertain feeling given off by her expression.
What kind of approach will you take?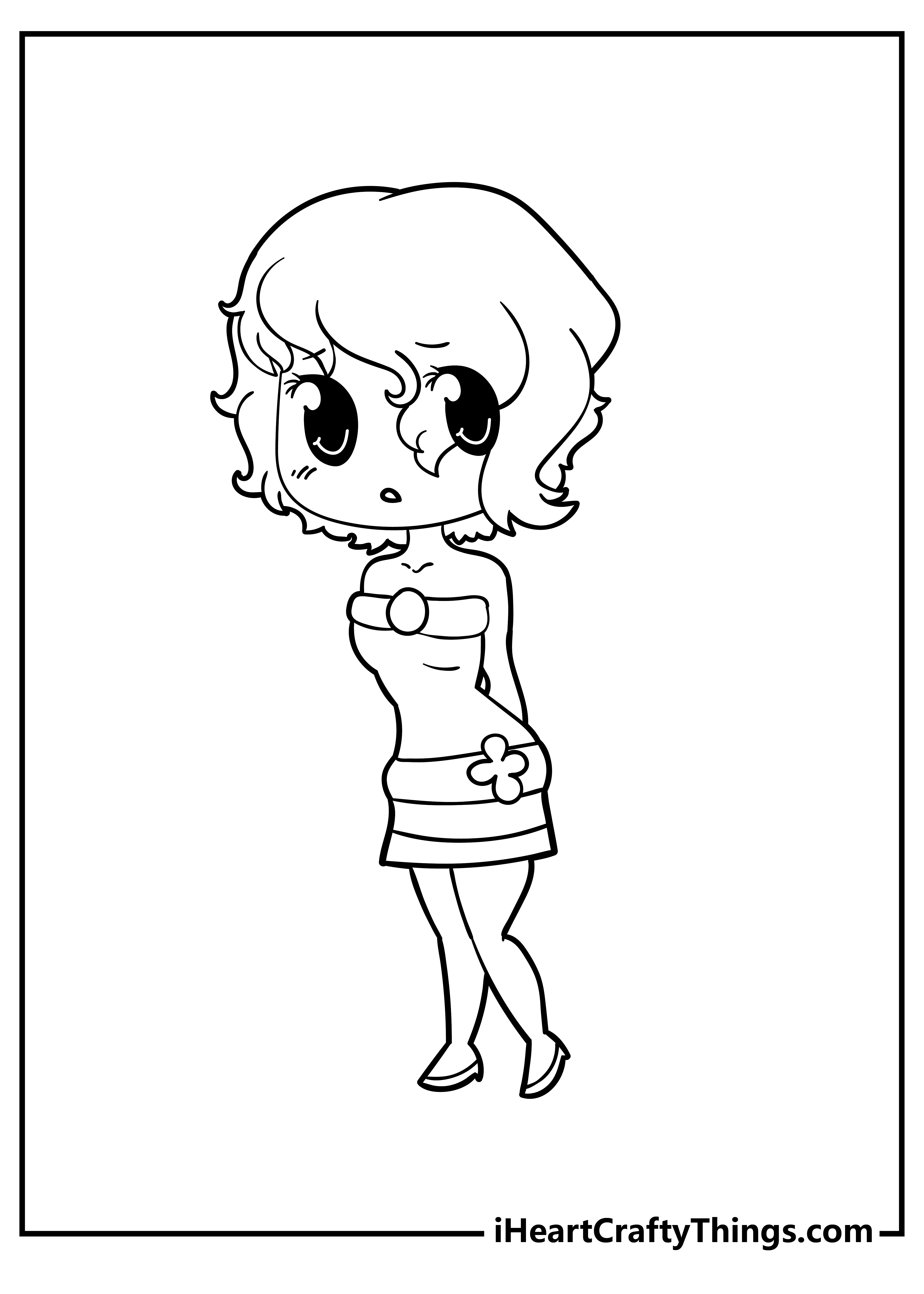 In this third picture, we again have a cute character that is looking a bit more uncertain and nervous.
She is dressed in a really elegant outfit, and you can't help but wonder what has gotten her feeling so uncertain!
When you have colored the design of her dress, you could draw a background to show what kind of situation she could be in that caused her to feel this way.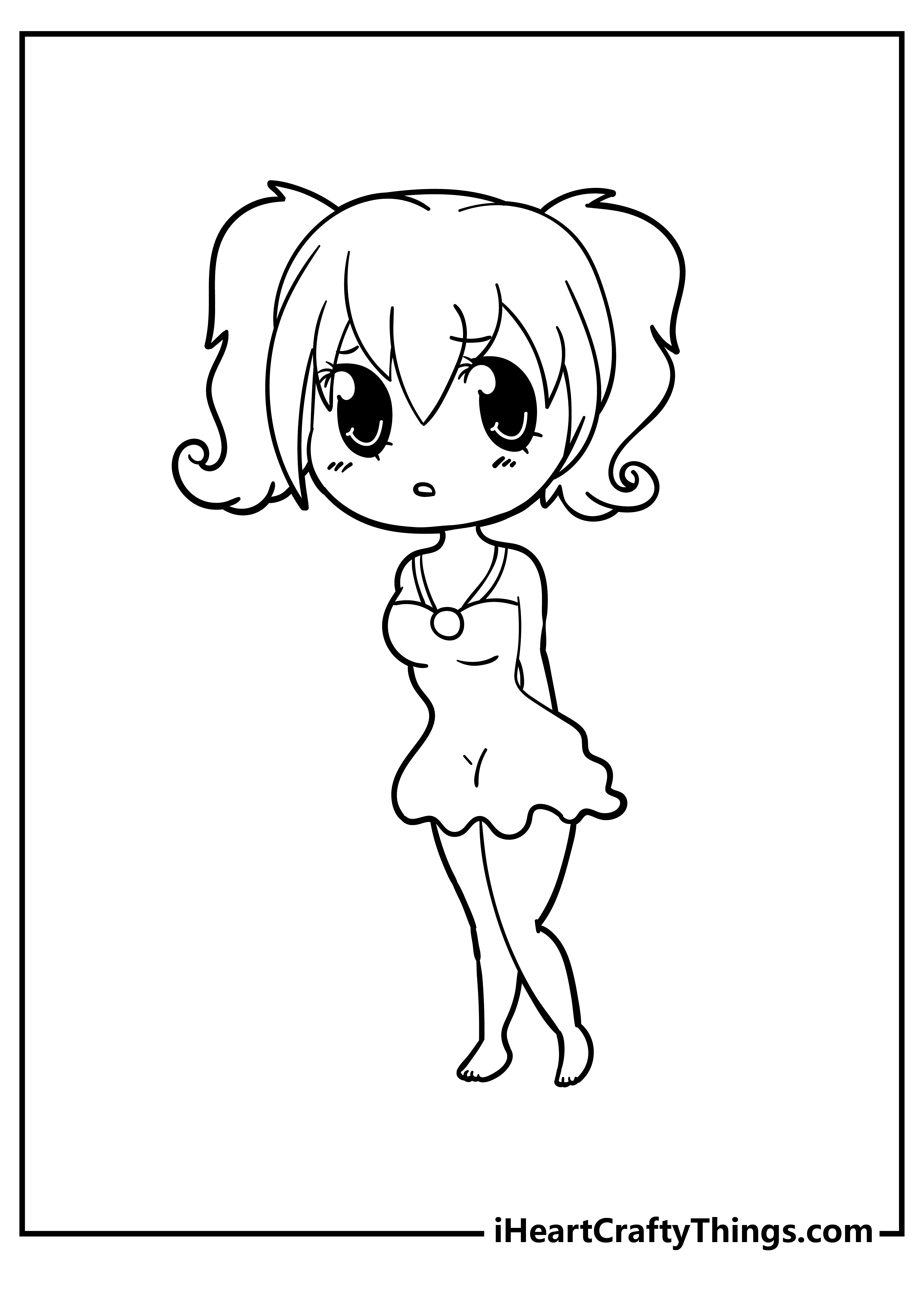 We have a character that is looking much happier for you to color for this page. She is dressed in a cat-themed outfit, and it makes this image even cuter than it already was!
There are so many great colors you could choose for this image, and anything you go for will look great in its own way. Which colors and styles will you choose for this one?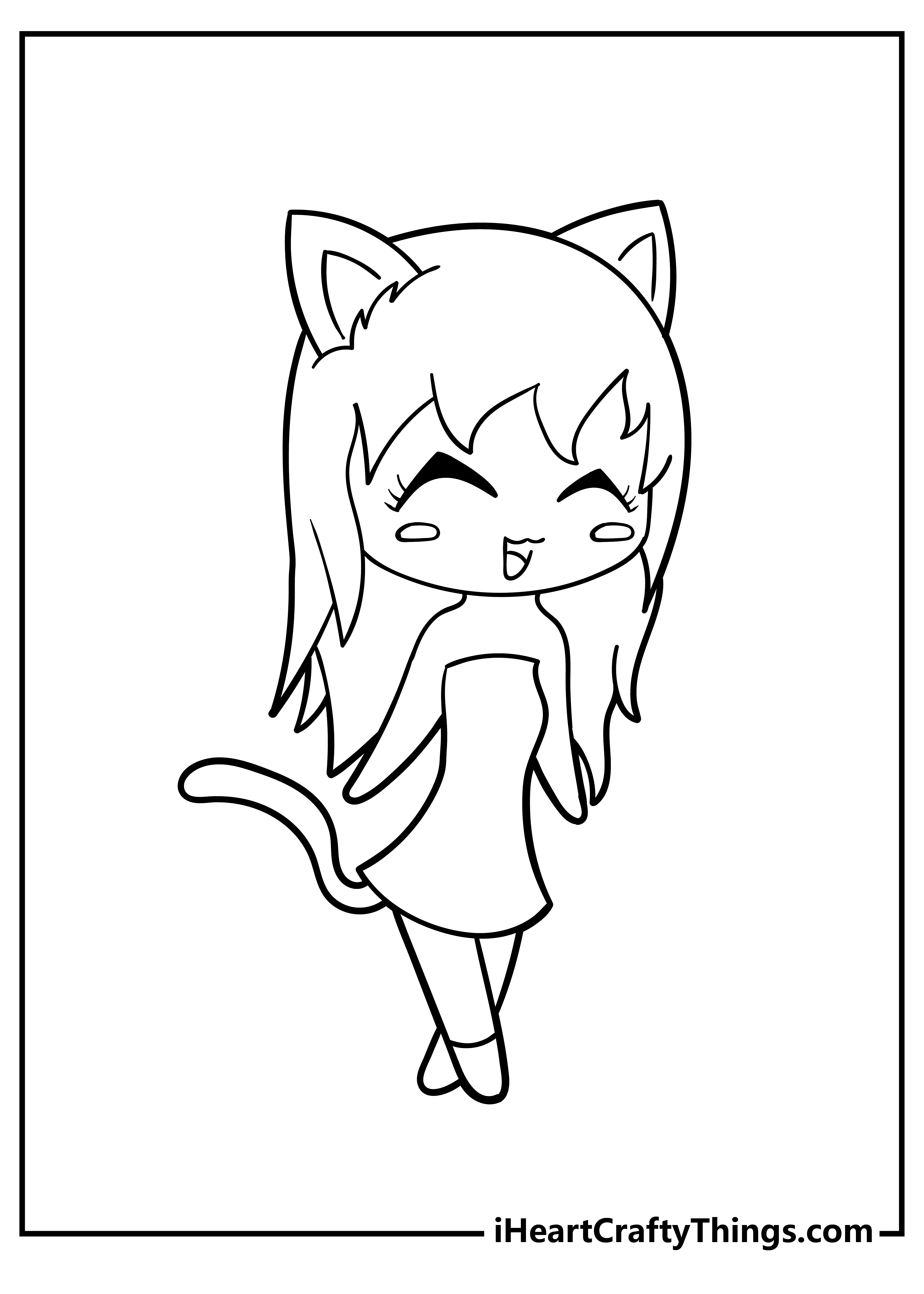 The fifth page in this collection of free cute coloring pages for girls has an adorable unicorn face for you to color!
This unicorn has a contended expression on its face, and it is surrounded by some star shapes. Will you pick one color for these stars or color each one a unique shade?
It will be great to see how you color this cute unicorn!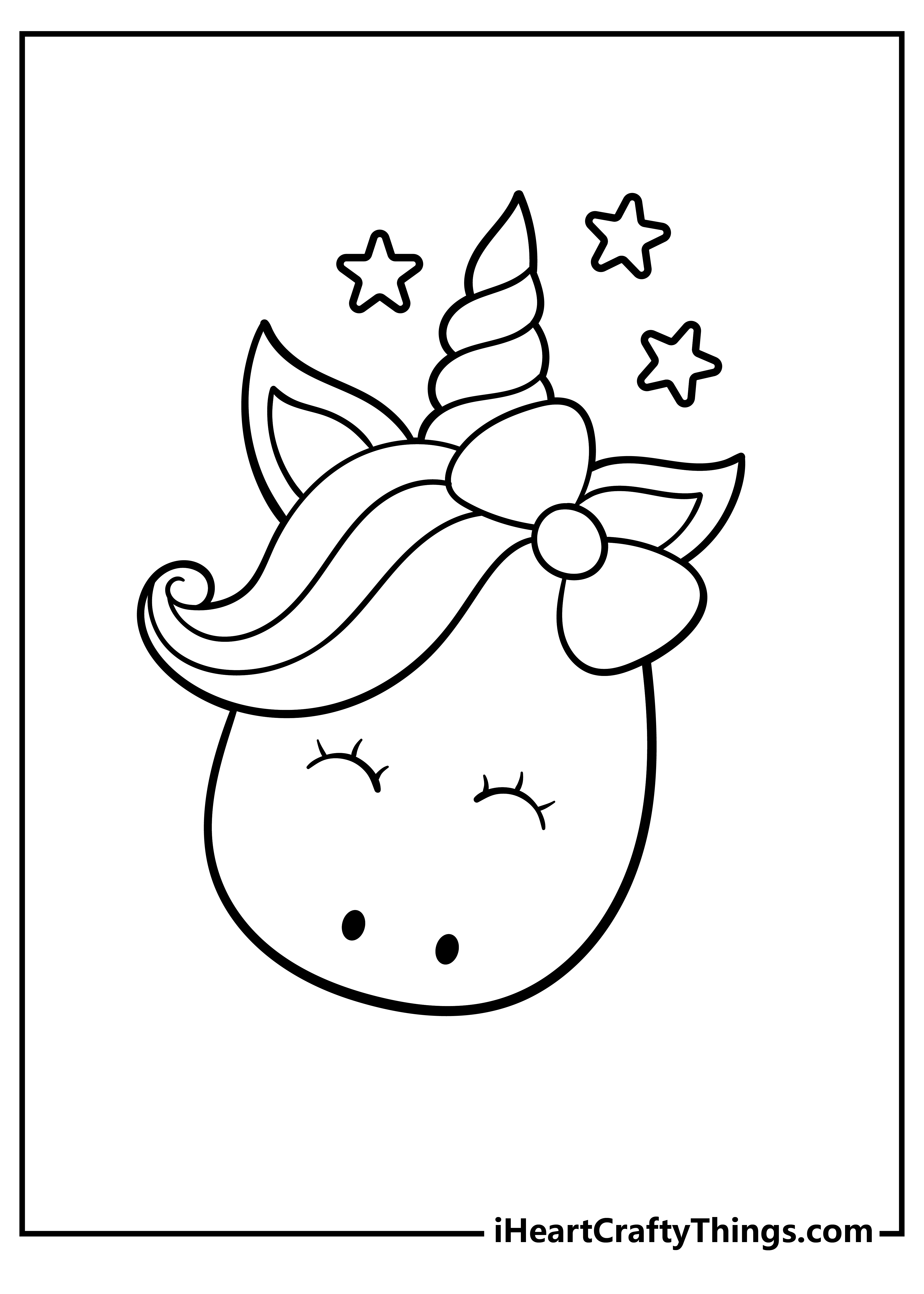 We love the fun design featured on this next page! This cute character is dressed as a ladybug, and that creates some great opportunities for some amazing colors.
We think it would look great to use contrasting black and red for her outfit, but there are many other colors you could go for as well!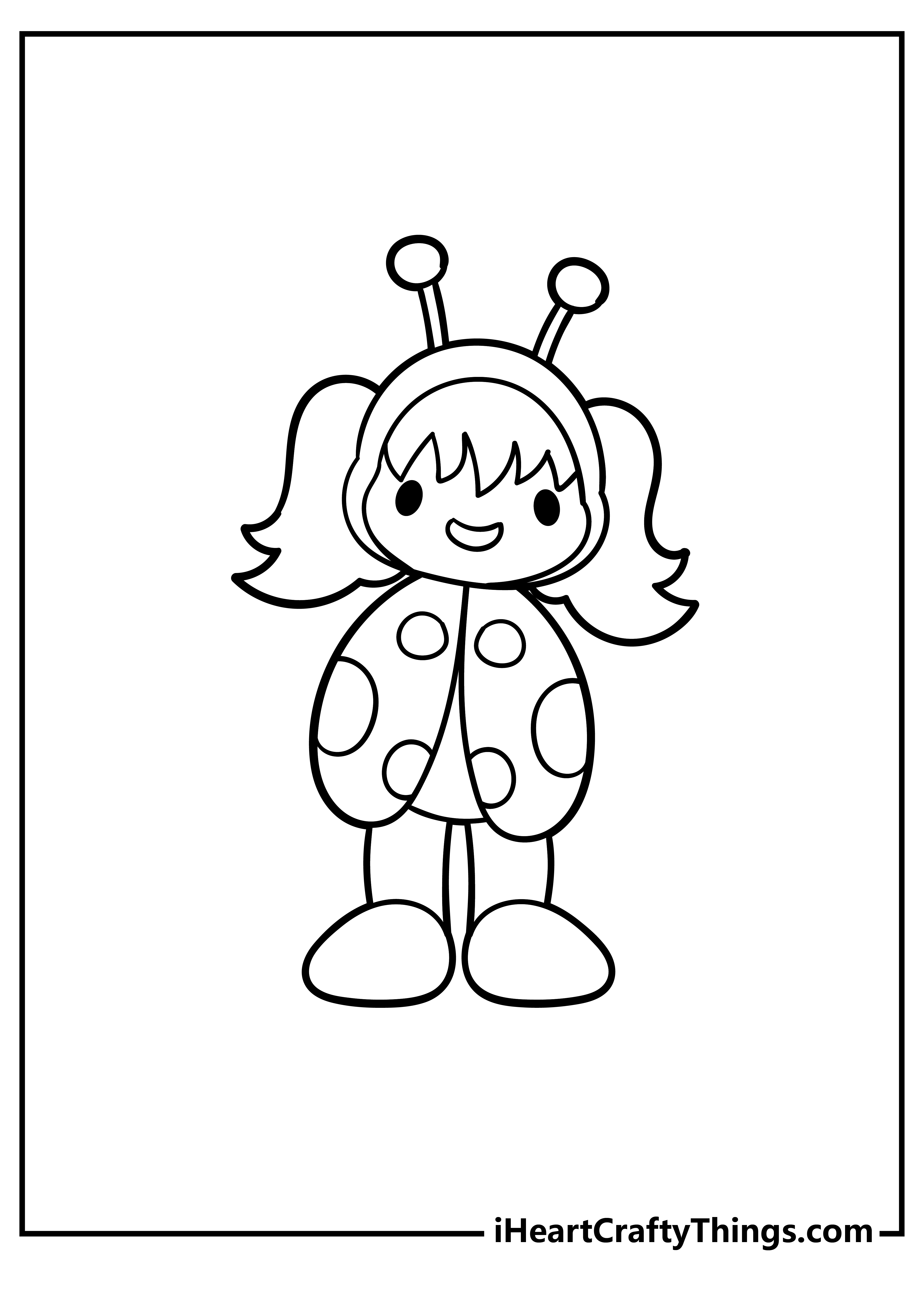 It's another cute and elegant design that this character is dressed in for this next page.
Even though this outfit is a bit simpler, there are lots of possibilities for colors and small shapes and patterns you could use for the image.
How will you complete this cute page?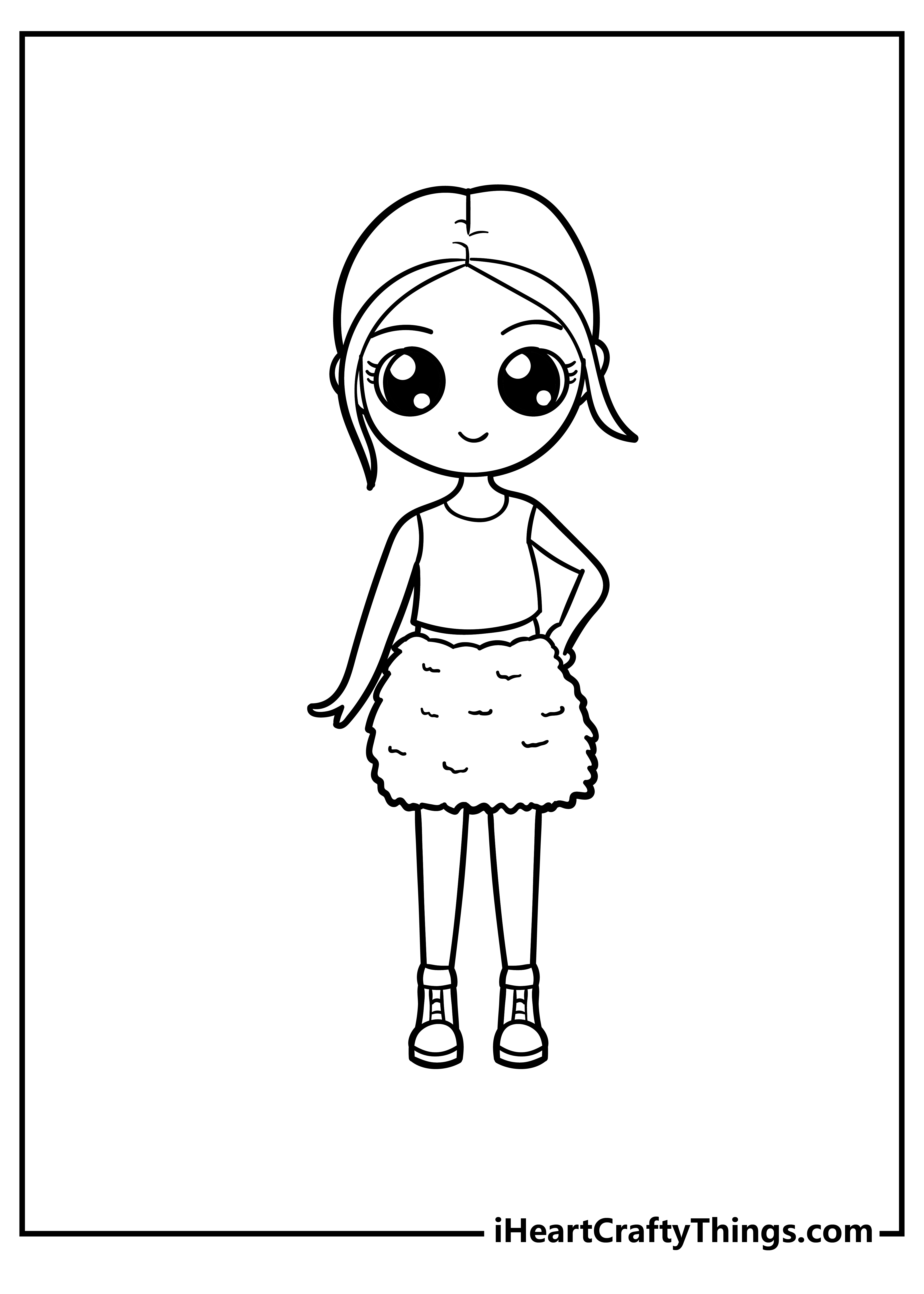 You can really let your inner fashion designer out for this next page! We have a gorgeous dress design featured on this one, and it has a lovely heart pattern design decorating it.
We would use some lovely reds, pinks and purples for the design, but this is one approach out of many that you could go for!
Let your creativity flow and see what happens!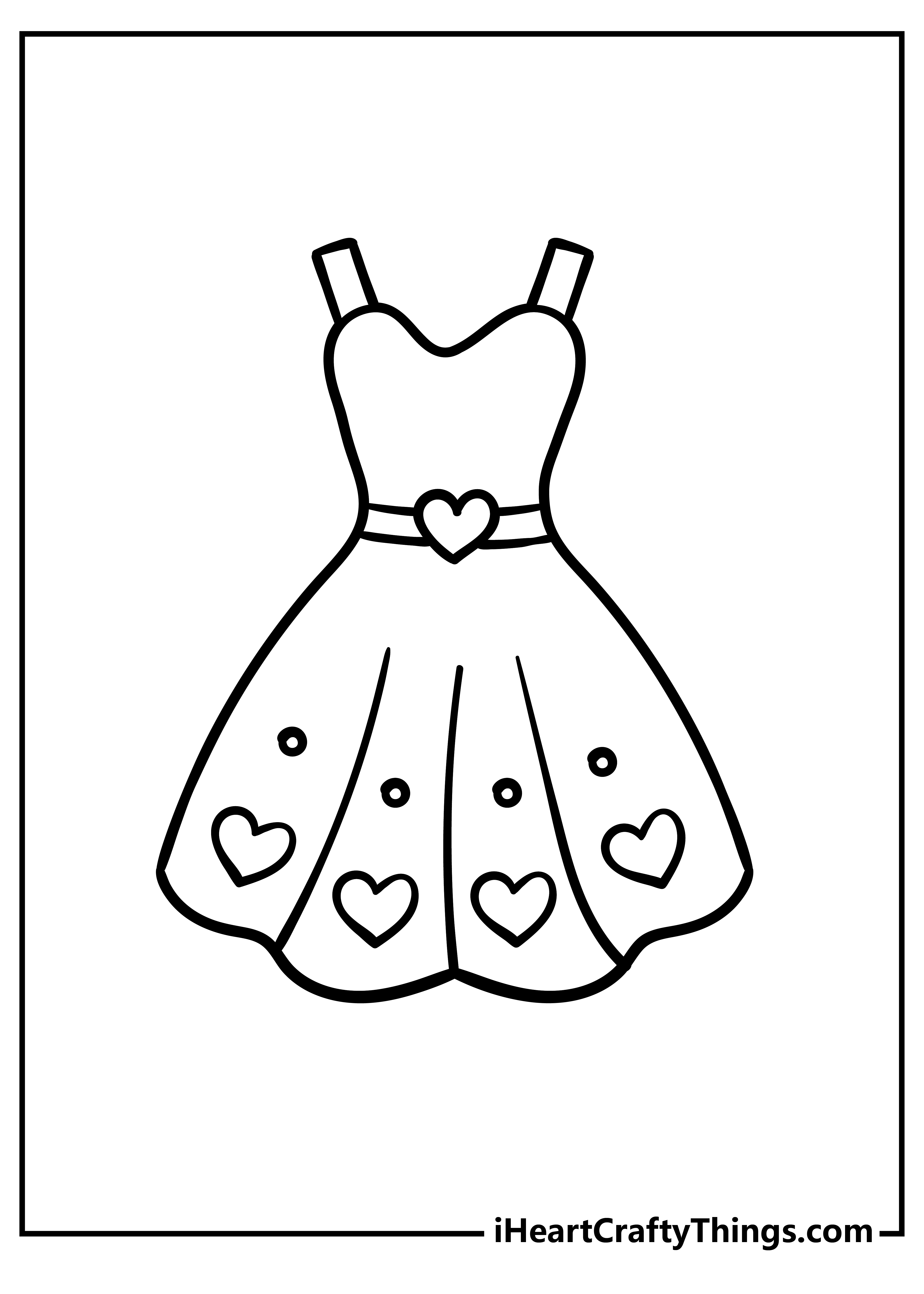 We have another fun dress design for this cute coloring printable for girls that we have for you. This one is covered with dots, and it has an elegant belt at the waist.
Will you use a simpler color scheme for the dots or maybe use a different color for each one? You could also incorporate some crafts such as glitter or beads to make it pop even more!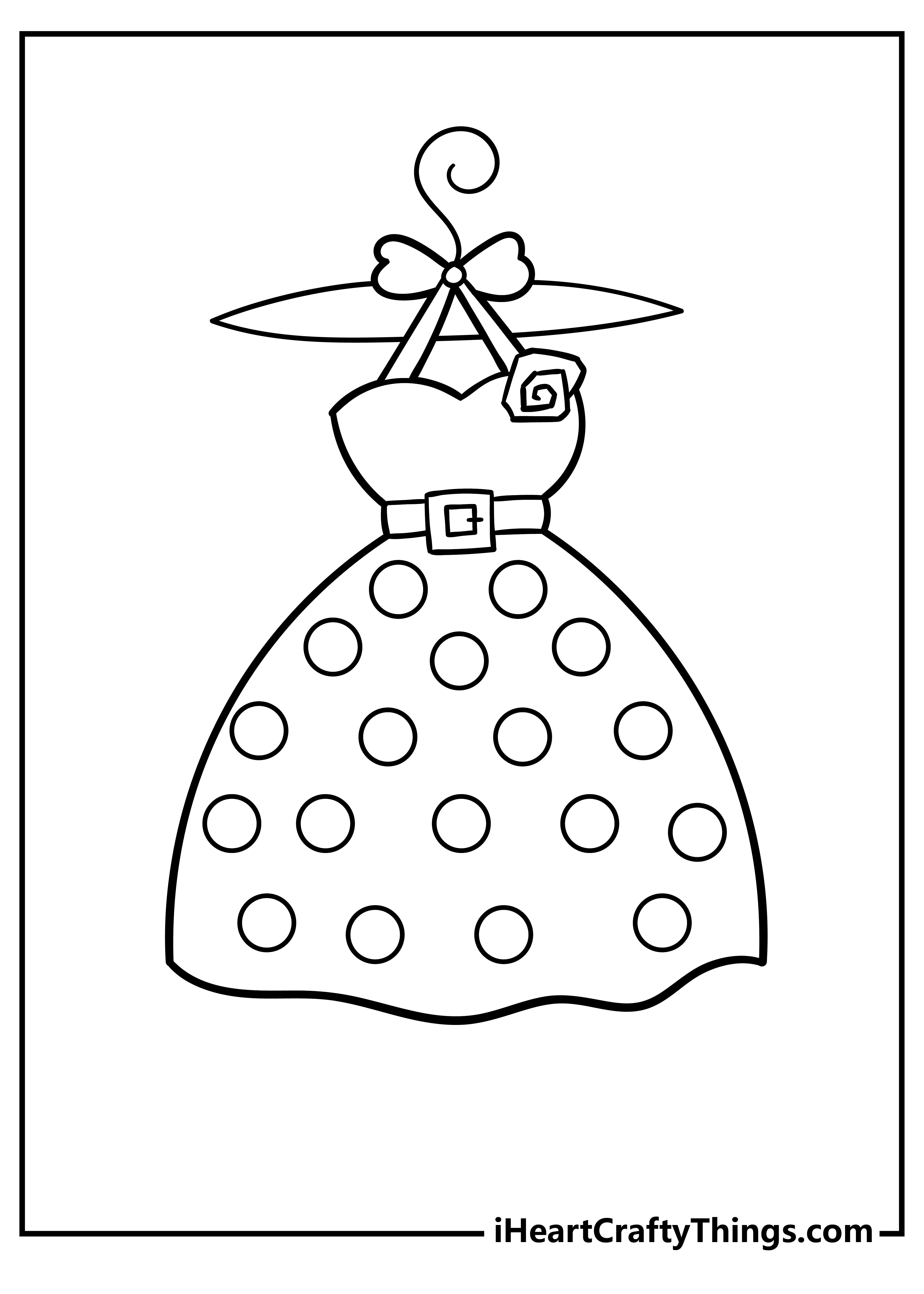 There is so much style and personality to this image, and this character has a lot of style and confidence!
We especially love the heart shaped glasses she is wearing, and there are many ways you could color those in.
The glasses have some smaller details, so you could use mediums such as colored pens or pencils to color in those small details with ease.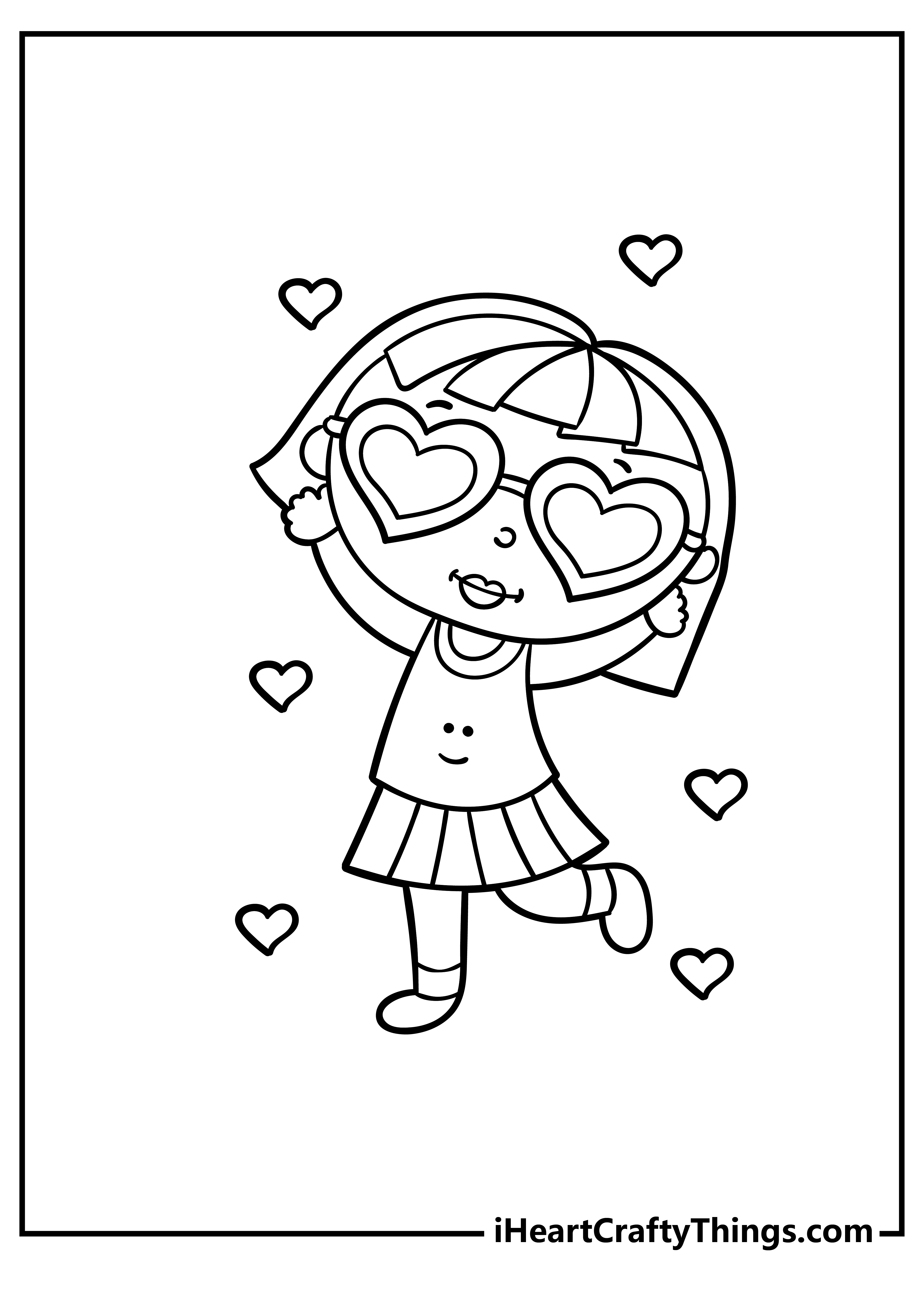 This cute teddy bear is up next for you to color, and she is really adorable!
She is dressed in a simple dress with some heart patterns on it, and there are so many ways you could decorate what she's wearing.
How do you think you will color her in? We know she will look even cuter when you have finished!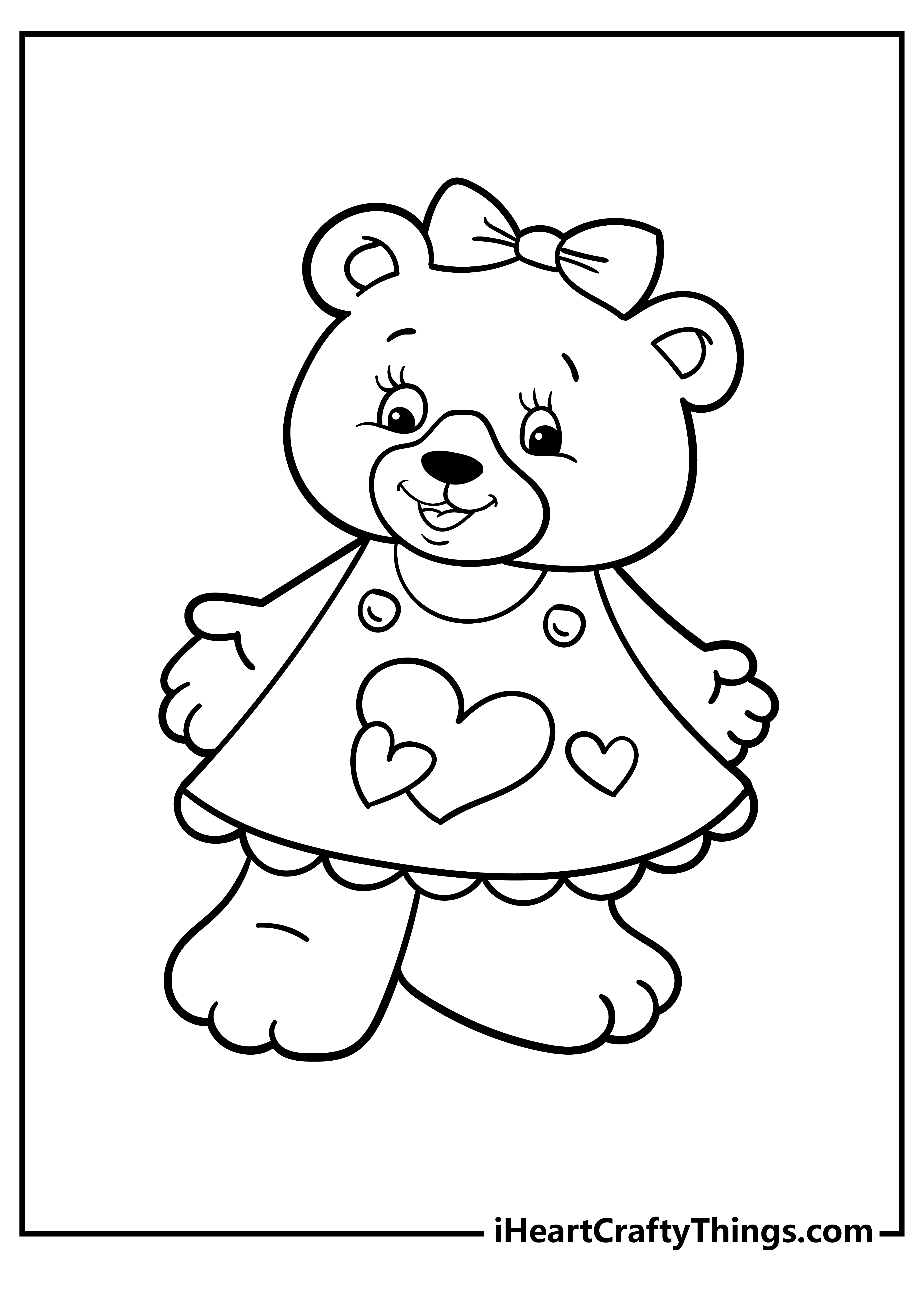 We have another unicorn for you to color here, and this time we can see more of it!
This happy unicorn is covered in some lovely hearts, and we think it would look great to use all sorts of different colors for the hearts.
Work your creative magic on this unicorn and you may surprise yourself!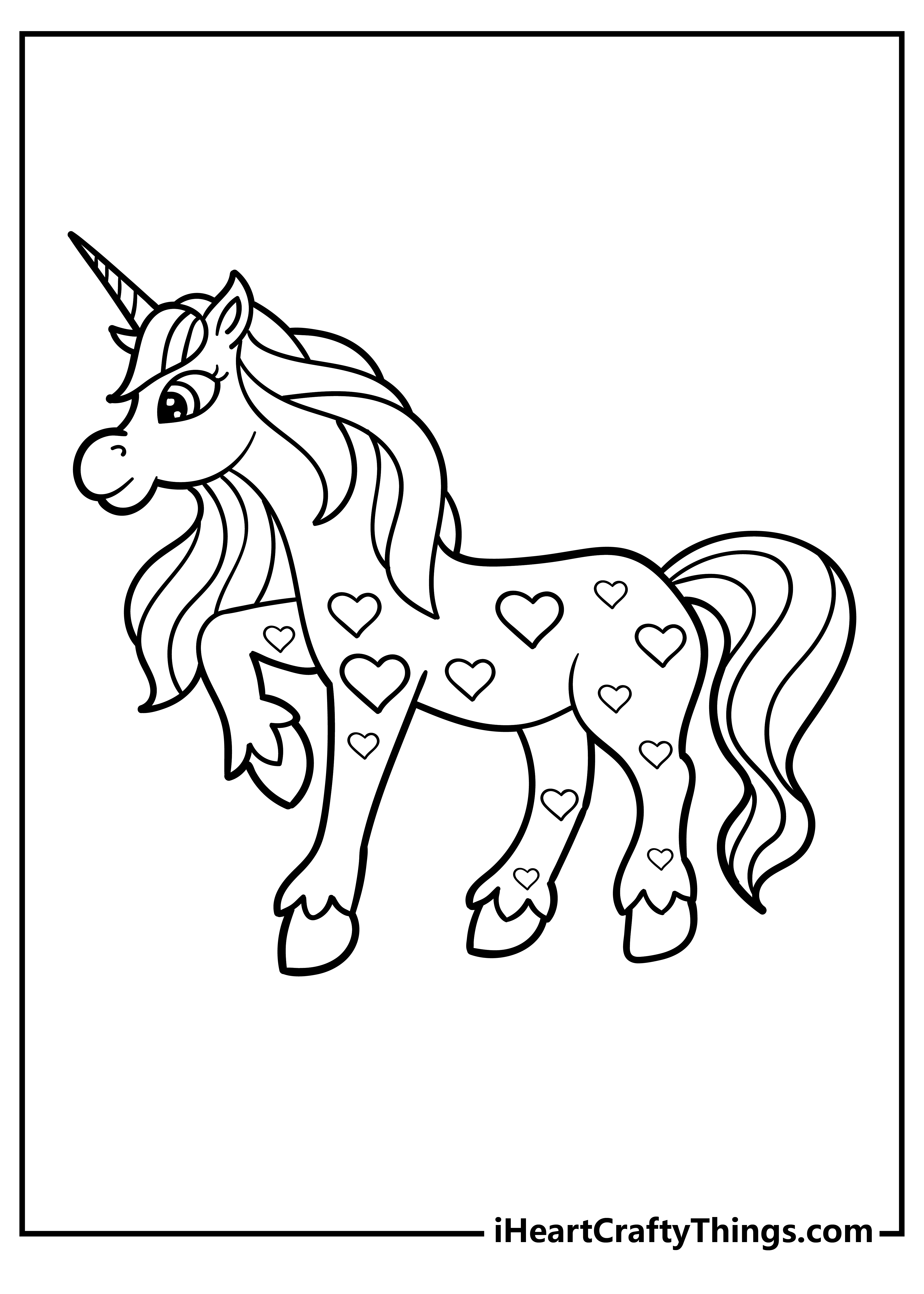 This next girl is looking super stylish, and she's here for you to have some fun coloring!
The details of her clothing have been left a bit more blank, so you could add smaller details or accessories to make her look even more stylish!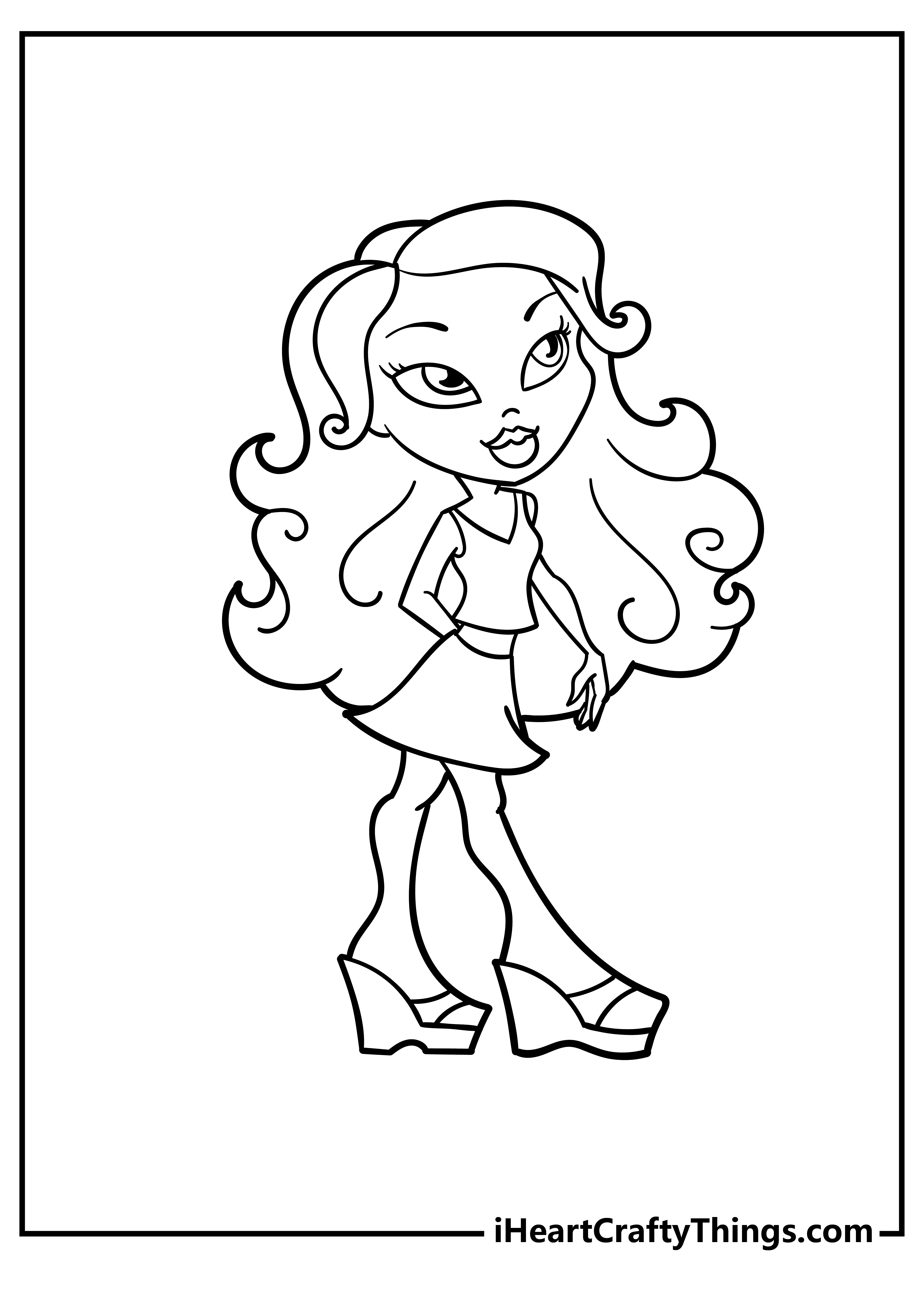 We've had a few unicorns in this collection of free cute printables pages for girls, and this time we have a bit of a twist on that theme!
We have a cat unicorn, which could also be called a unicat, and it looks really cute! Just the head is shown, so you could add some body details or maybe some fun shapes for a few ideas!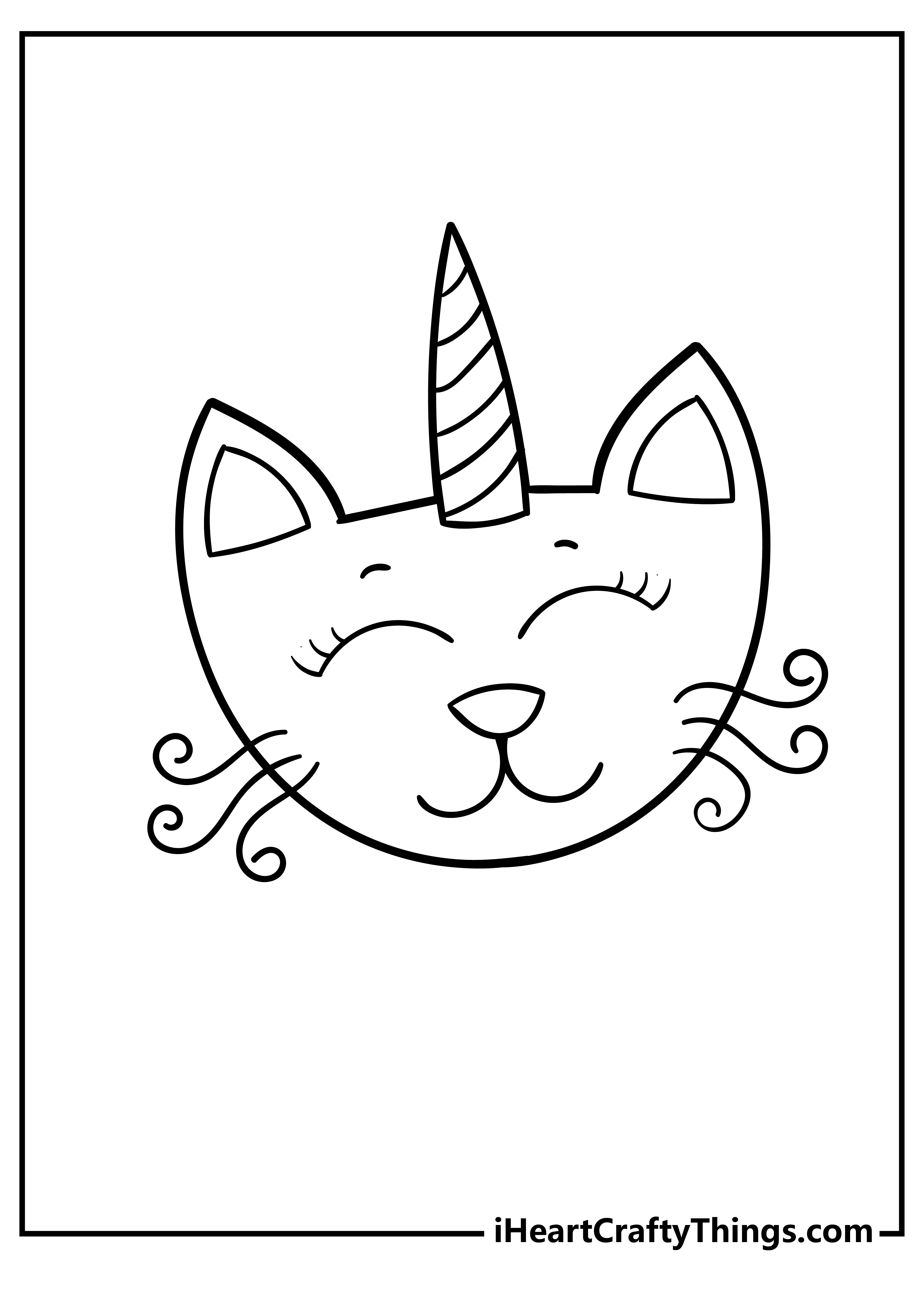 It's time to close off this collection with a dip in the water as we color this cute mermaid!
She is looking very calm and serene, and for that reason we would use some cool blues and greens for this final image to suit the mood.
That's what we would choose, but what colors would you like for this image?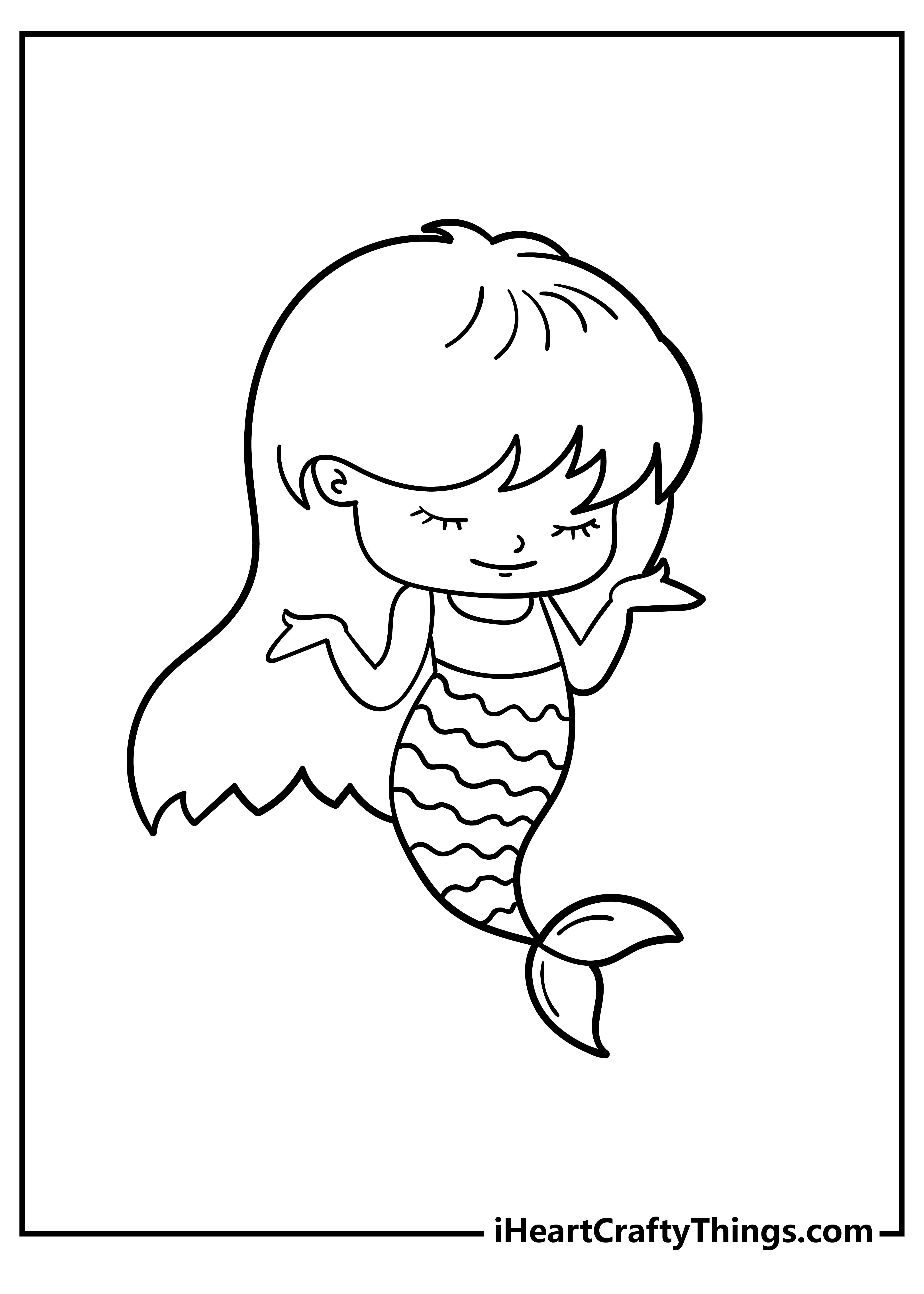 Make These Cute Coloring Pages For Girls Even Better With These Ideas!
You have chosen your favorite of these cute coloring pages for girls and added color to them, but the fun doesn't have to stop there! There are ways to bring your own creativity to the images.
While the focus of this collection was coloring, you can have some fun drawing as well. One of the best ways to do this is by adding some of your own ideas and additional elements.
For example, these characters could use some pets to keep them company! Maybe one could have a fluffy poodle or maybe another could have a cute cat with them.
There are some more exotic pets such as iguanas that could be fun to add as well. These are just a few of the pets you could add to these pictures, but there are many more.
Another way you can draw and change these pictures is by adding details and elements to the clothing. This could be in the form of some patterns on the clothing, or you could add additional clothing.
Accessories are also fun to play with, so these could be added to the image as well. It could be some earrings, a necklace or maybe a cool purse.
Some of these characters already have some accessories, but you can never have too many! If you have a favorite doll or fashionable character, then you could use them as inspiration for these pages.
It's up to you, but these few suggestions have shown you how you can really get creative with it. With just a few changes, you could have an entirely unique artwork to show off.
Now all that remains to see is how you will choose to add to your favorite images in the collection!
Cute Coloring Pages For Girls – Which will you choose?
This was a fun journey through this collection of free cute coloring pages for girls, and there were so many different opportunities for some amazing colors and art mediums.
We hope you had a ton of fun working on these pages!
It would be fun to see some of your finished pages, so please share some of your artworks on our Facebook and Pinterest pages for us to see!