On this page, you will find 10 all new Kindergarten coloring pages that are completely free to print and download.
Wouldn't you like to spend your free time with your little one, doing a fun activity?
All these ten kindergarten coloring pages make it an excellent opportunity for you to spend some quality time with your children.
The little ones can learn great things, such as counting or learning more about amazing animals.
The amazing fact about our kindergarten printable pages is that children can nurture their creative skills, learn facts while having fun and making memories with their parents.
So, download them all and start coloring, and you will see what a fantastic time you'll all have!
10 Brand New Kindergarten Coloring Pages – Free to Print and Color
The first printable sheet from our kindergarten coloring pages collection features a friendly-looking butterfly, flying above what we can imagine is a field of flowers.
This page perfectly depicts a beautiful day of spring.
All the elements present on this kindergarten coloring sheet give you the opportunity to choose a multitude of shades.
You could paint the butterfly in a multicolored palette, choose a light blue for the sky, and red and yellow for the flowers, which will look fantastic with the grass' bright green.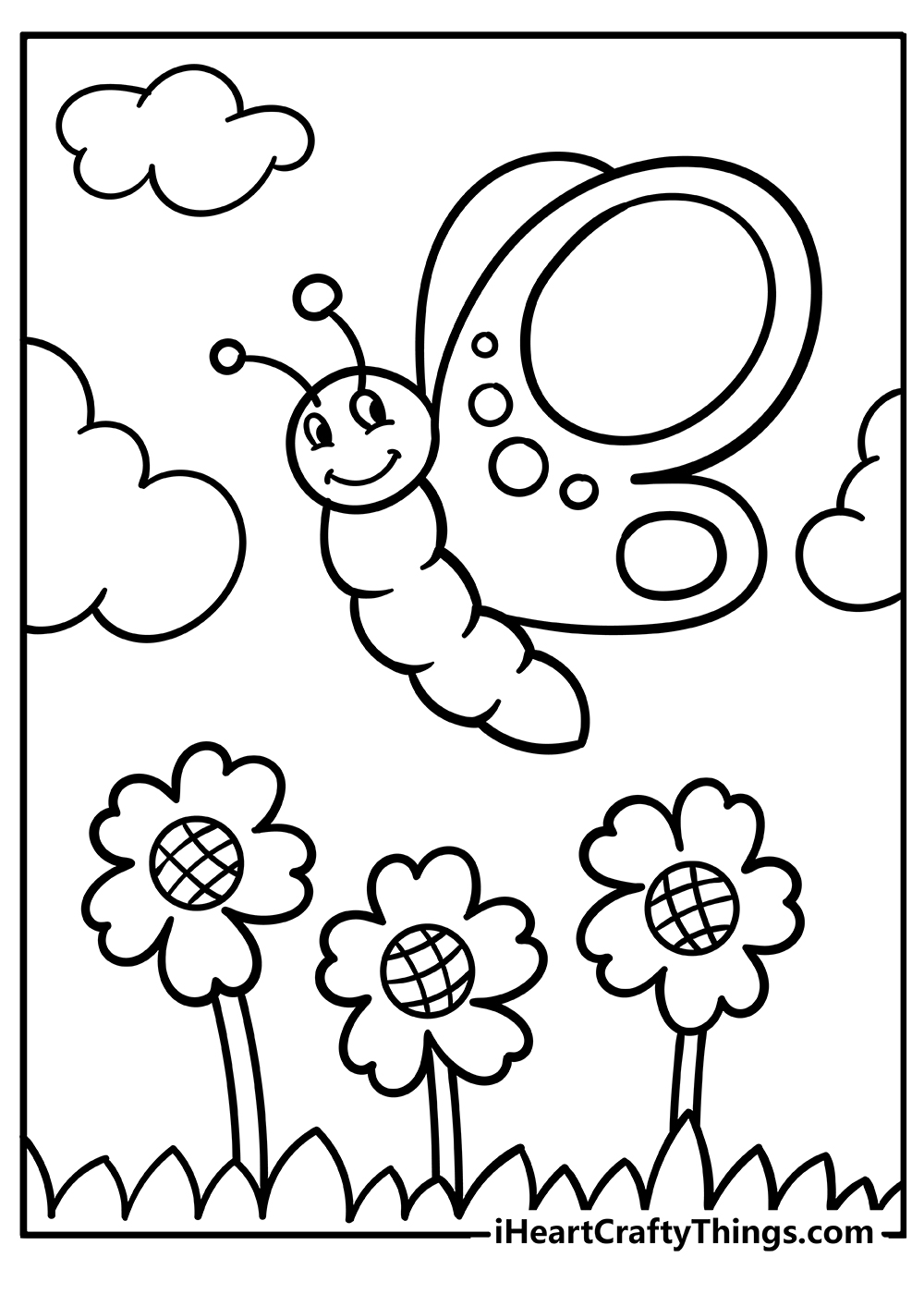 Your child can learn more about the wonders of the underwater world, which is this magical place full of life and color.
While coloring this kindergarten printable page, you could put a documentary featuring the wonders of the ocean, and this will inspire your child while also learning interesting facts.
Our kindergarten coloring pages collection is beautifully designed. On this page, there is a fish that you can safely assume is Nemo or Dory.
Chances are your little one adores the famous Disney animation Finding Nemo and the more recent sequel Finding Dory. So, we are sure that your child will have a marvelous time coloring this sheet.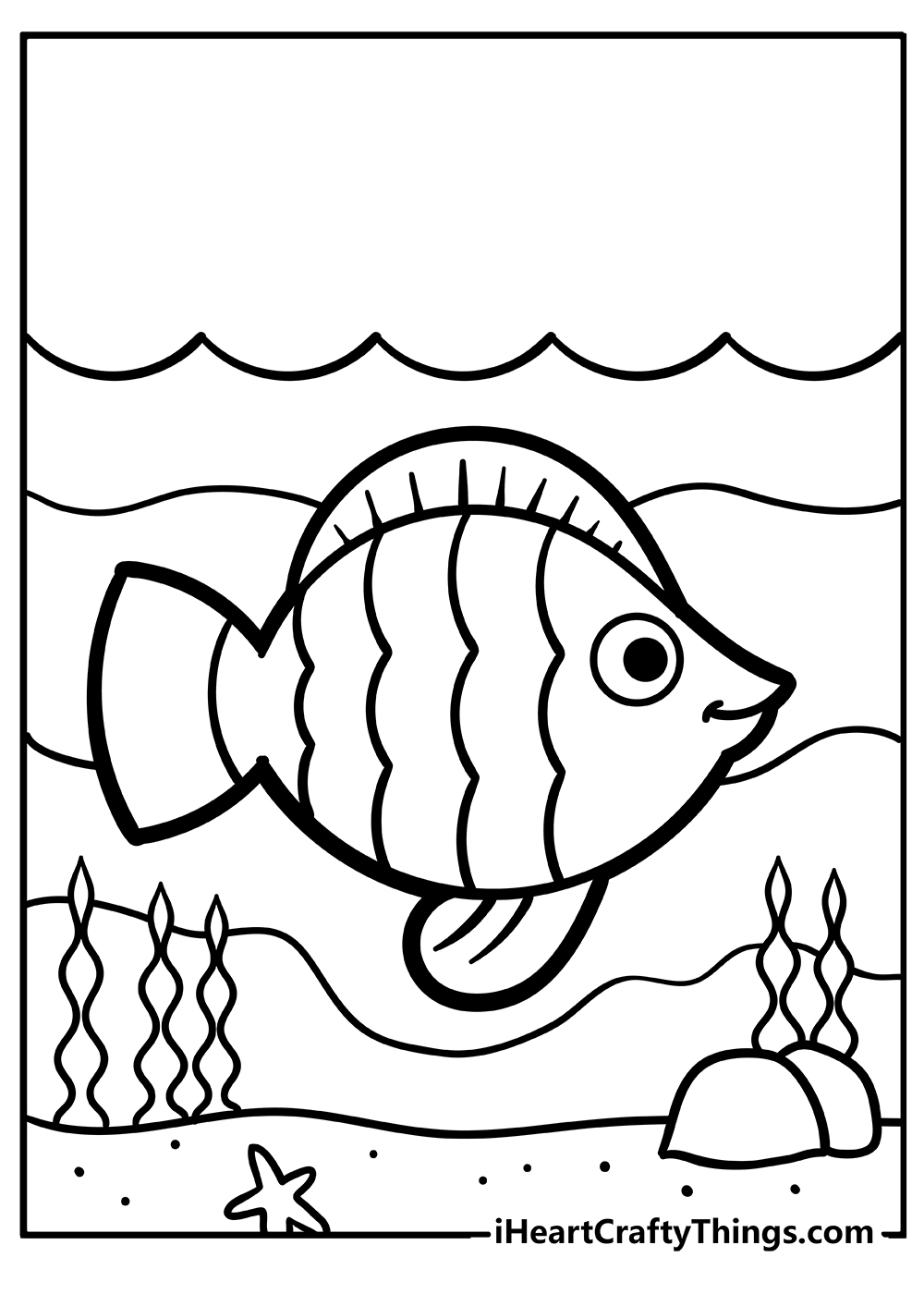 Set, ready, go! Start learning how to count in a fun way.
Depending on your child's age, this kindergarten coloring page may be an excellent way to teach your little one how to count and practice it while giving life to these friendly numbers with color.
The fact that the first four numbers featured on this kindergarten coloring sheet have googly eyes and welcoming, friendly smiles make the learning activity incredibly entertaining.
Your child could choose a different color for each number to help them remember better.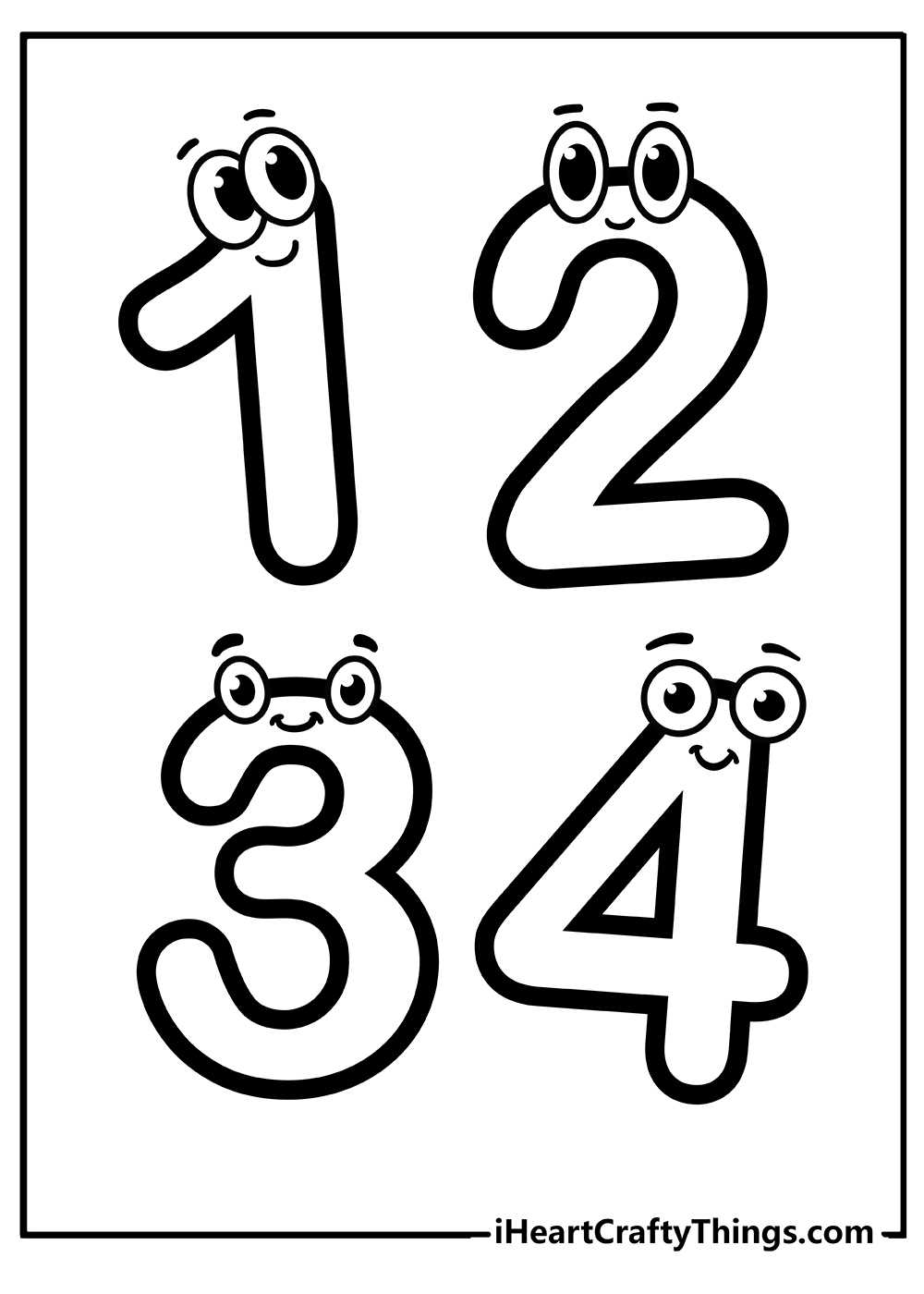 Do you know why snails come out after summer rain? This fascinating little creature relies heavily on moisture.
So, after the rain has stopped, you will be able to see many snails on leaves, in bushes, or gardens.
If you try to touch a snail's "home", you will see them quickly withdrawing into their shells to protect themselves from danger. Isn't that interesting?
The details on these kindergarten coloring pages are intricate. The same goes for this kindergarten printable sheet featuring a snail surrounded by nature.
Given the large size of the flowers behind it, we can imagine our snail is pretty tiny. For this page, you can choose a wide-ranging color palette.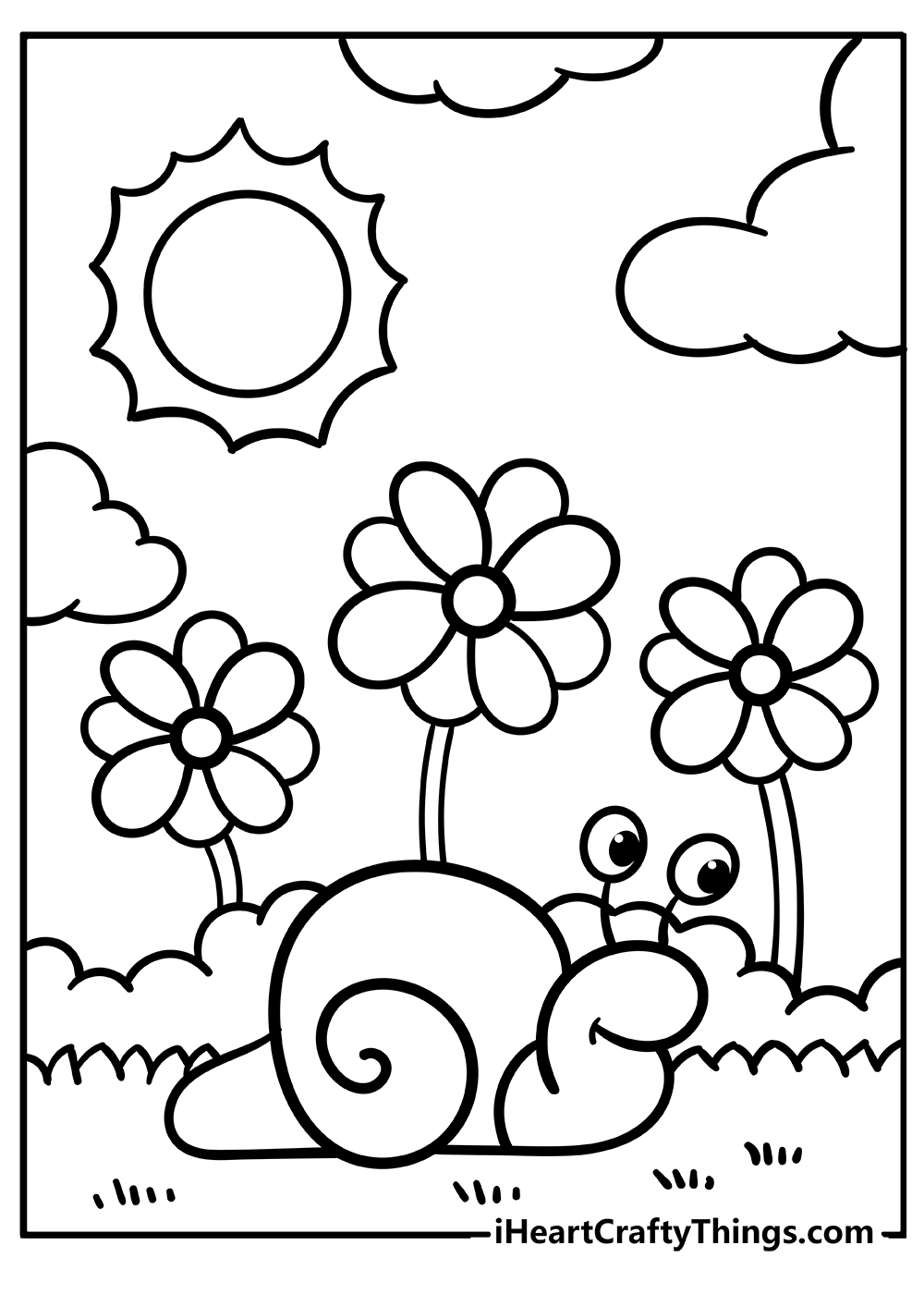 Who said that a cat and a kite couldn't be best friends?
We sure want your children to explore their creativity, so halfway through our kindergarten coloring pages collection, you will find this sheet featuring a pair of adorable friends.
You could choose pink, purple, and yellow shades for this delightful kite. As for the cat, which looks quite similar to Garfield, you may want to pick an orange tone.
But it is up to your children how they want to bring this kindergarten coloring sheet to life.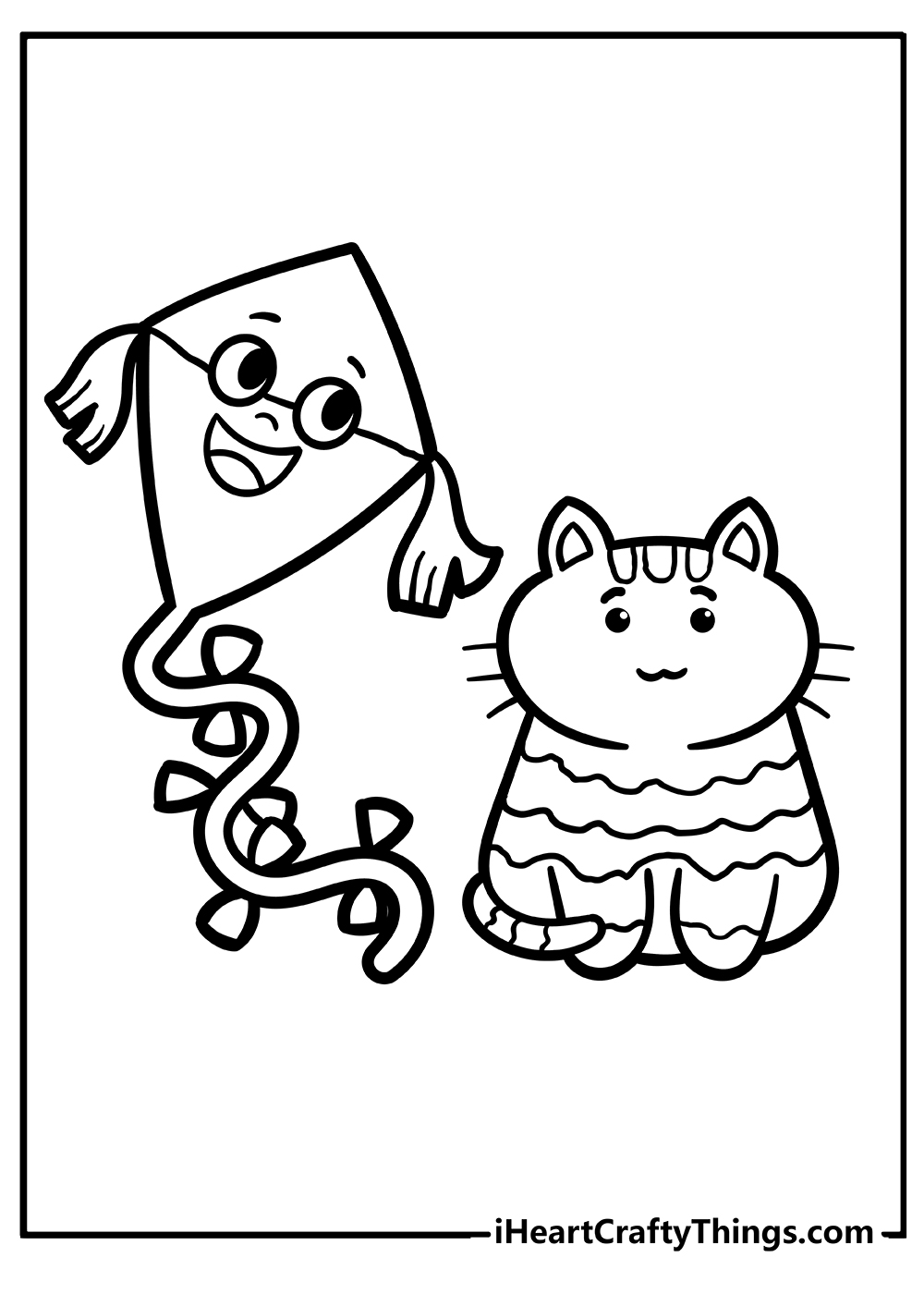 A is for apples. What other best way to teach your child the alphabet than by coloring a page featuring a large letter "A" with an apple by its side?
This way, your little one will be able to remember the visual representation, making it easier to learn.
When it comes to coloring this kindergarten printable sheet, you and your child can choose whatever shades you want, like red for the apple and bright green for the letter.
Simply encourage your child to express their creativity as they wish.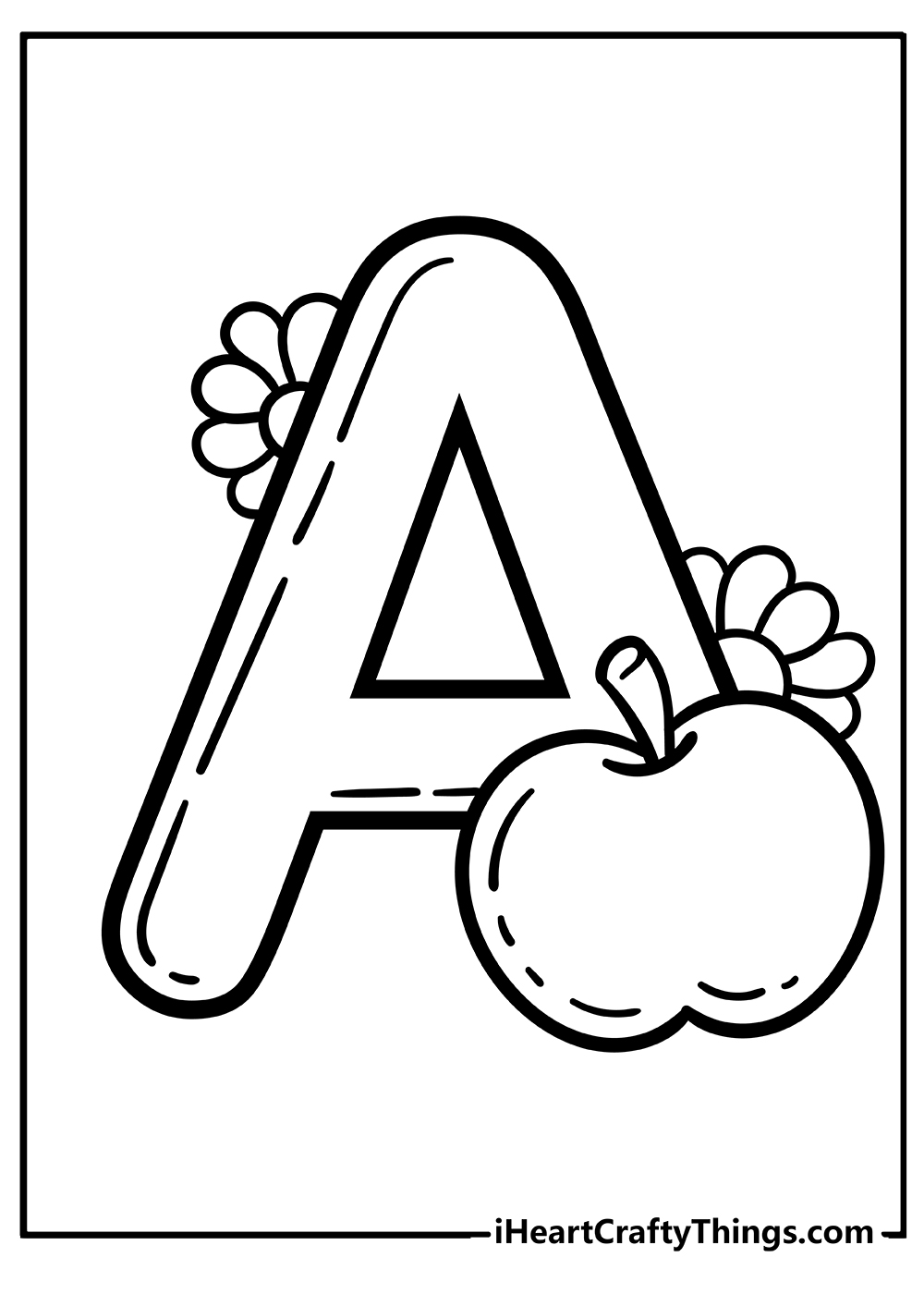 Following the same theme as the previous page from our kindergarten coloring sheets collection, this next one features the letter "B". In front of it, a bear is holding a book.
Your child will surely love learning the alphabet while coloring this fun and smart printable page.
As for the colors, how about choosing a shade of light brown for the bear and blue for its T-shirt?
The letter B could look great in red, while the book can be colored in various shades, given its details.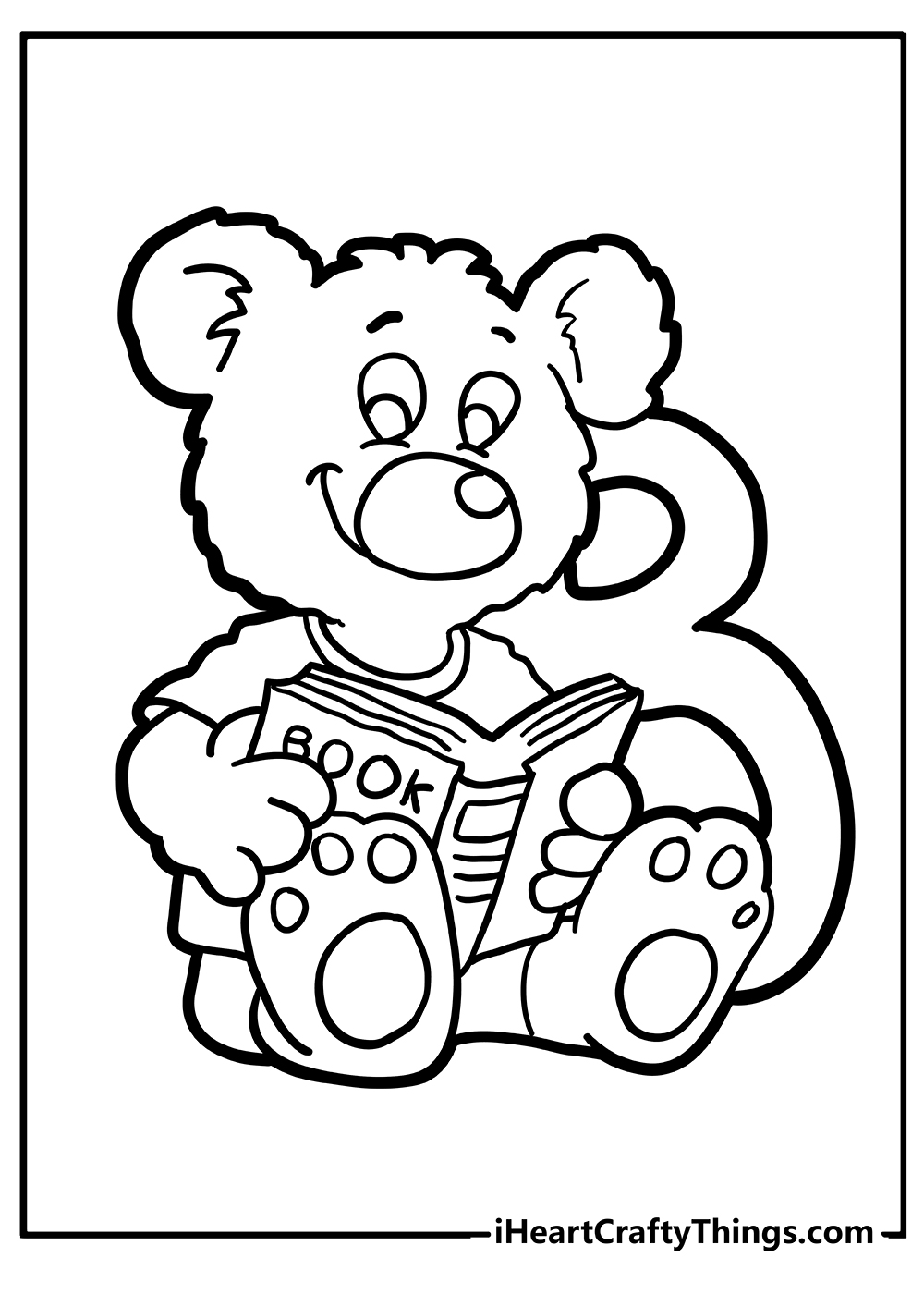 "The wheels on the bus for 'round and 'round" – chances are you and your child are familiar with this famous nursery rhyme.
You could play it in the background while coloring this adorable kindergarten printable sheet featuring a school bus.
If your little one is still in kindergarten, you could tell them that when they grow older, they will also have the chance of riding the school bus.
Coloring this printable page is fun, thanks to its intricate details.
Your child can choose the shades they want to bring the driver, the girl, and the boy to life. As for the bus, you could choose the traditional yellow shade.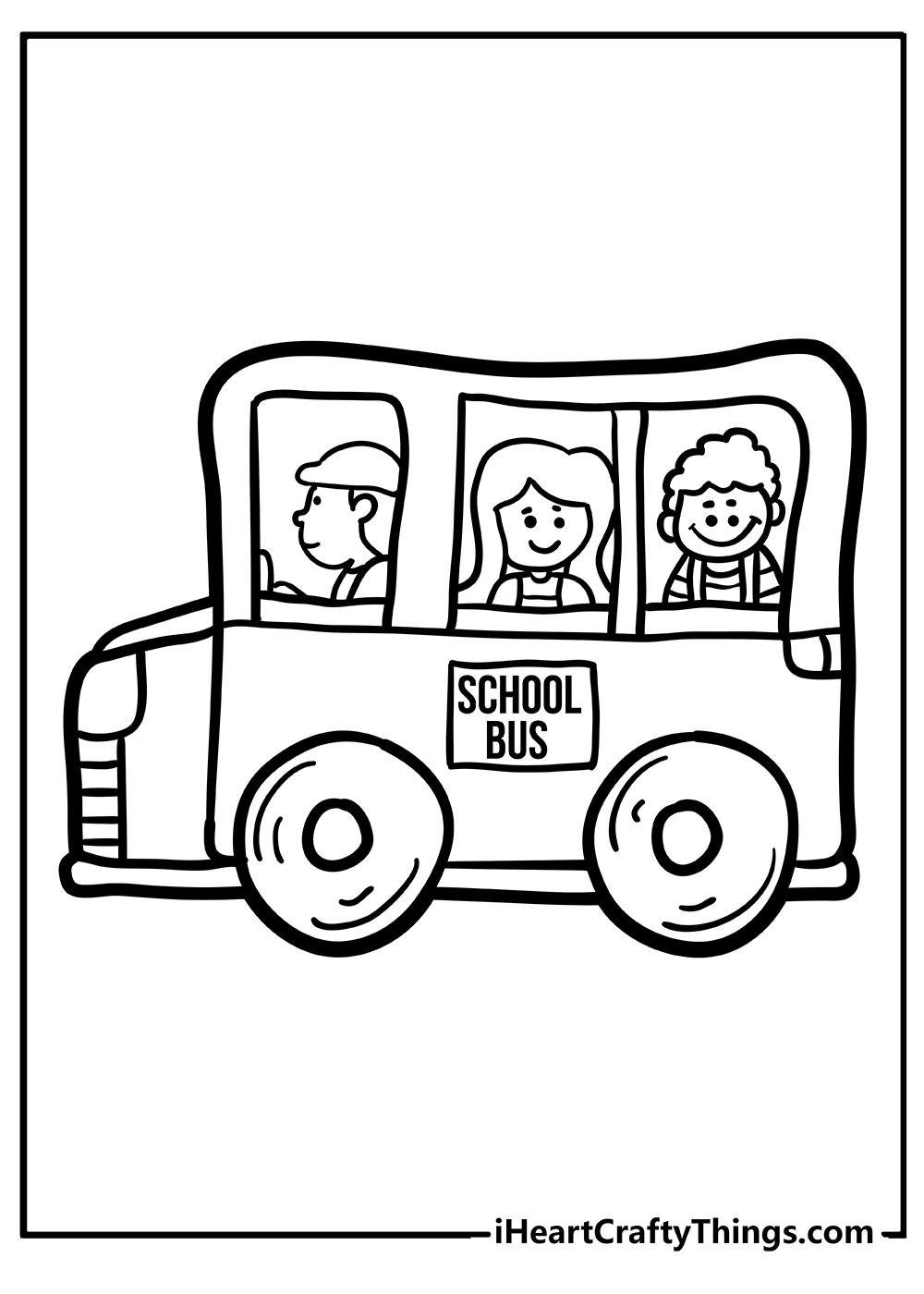 Look at this adorable child doing their homework! Or, perhaps, he is writing his letter to Santa Claus, given that his little hat resembles the typical Christmas hat worn on the holidays.
You can imagine he is doing either one of these scenarios, and depending on where your creativity takes you, choose a color palette.
If you want to color more than one, don't worry! You can download and print this kindergarten coloring sheets collection as many times as you wish.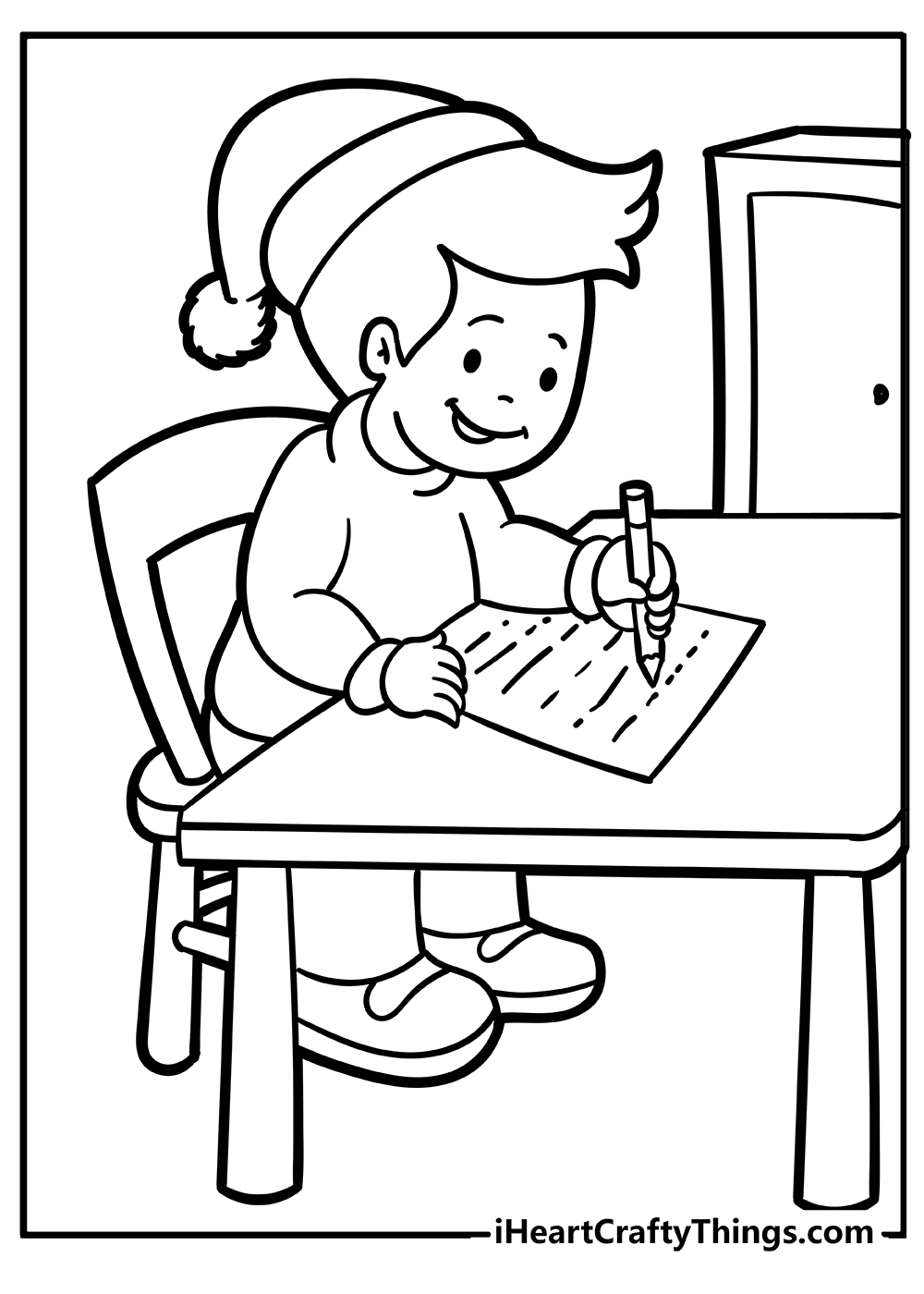 September is the apple season! So, for this last kindergarten printable page of our collection, you could choose colors to show the beautiful shades of the fall season.
Picking bright red for the fruits is one suggestion.
Plus, given the background is entirely white, you have the opportunity of adding other elements, like the sun, a few clouds, and even more apples fallen on the ground, or smaller trees you can see in the distance. It is all up to your child!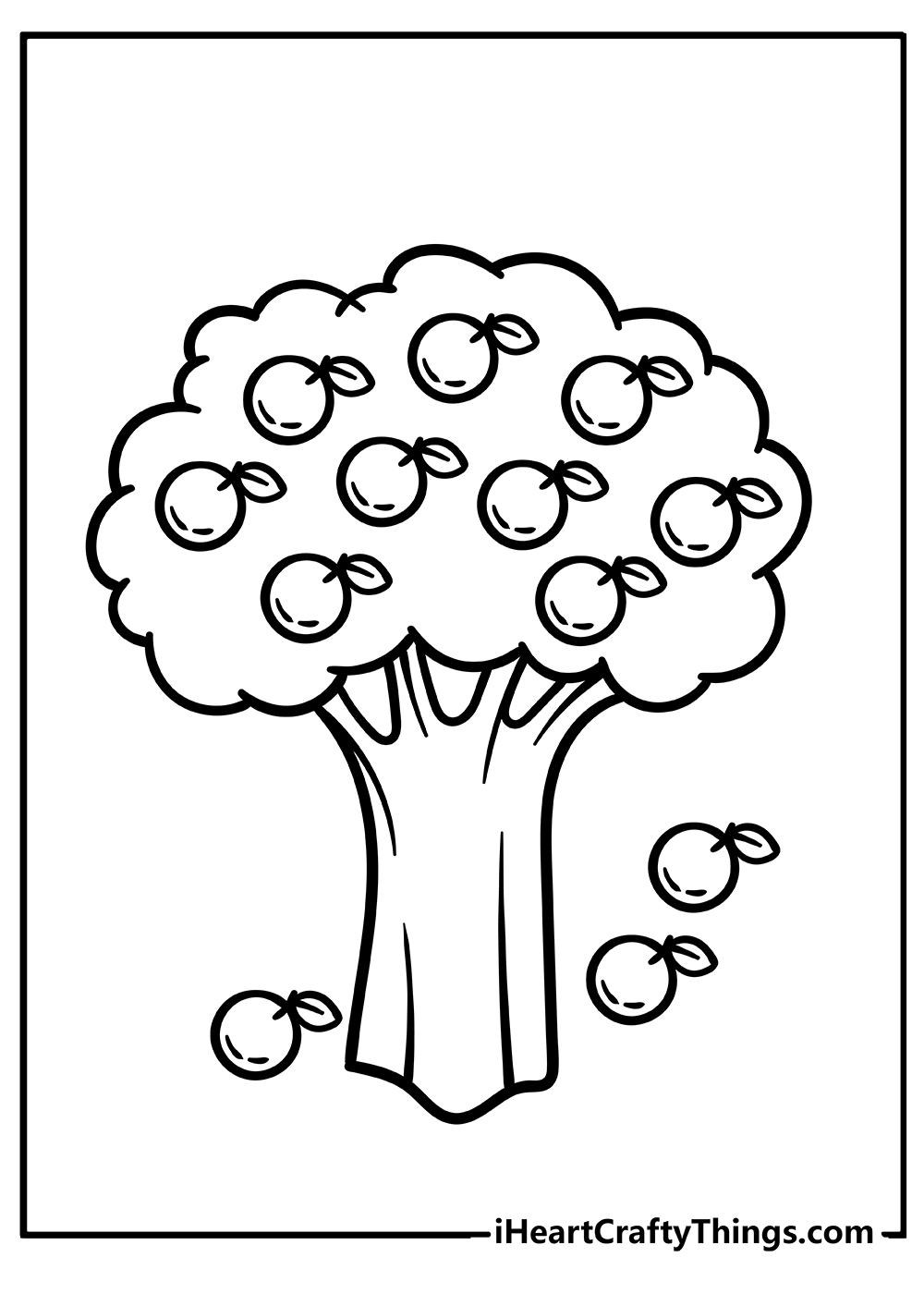 Try Out Some New Coloring Methods For Even More Fun!
There was a lot of variety in this collection of free Kindergarten coloring pages, but there is still plenty of fun to be had even if you have seen them all.
If you are helping your little one to enjoy these pages or maybe sharing them with a class that you teach, then there are ways you can foster creativity for any young artists.
Kids love to use mediums like crayons and finger paints, as they don't require much precision. If your child tends to use these mediums, maybe you could challenge them to use others they've never used.
For example, show them how colored pencils and pens can be used to color finer details and smaller spaces. Even if they don't get the hang of it right away, it will show them what will be possible if they work at it.
You can also show them how using crafts can make their artworks even more amazing. By sticking beads, craft paper or pipe cleaners on their artwork, they can achieve effects they never would have thought possible!
Why not challenge them to find some bits and pieces around the house that could be glued to the picture (after verifying that they're not valuable, of course!)
This can challenge children to think outside the box when it comes to creating art. Creativity is great nt just for fun but for educating as well.
If you color some of the pages yourself and show yourself having fun, then you may be able to convince more reluctant children to try it out themselves.
There is so much fun to be had, so once your child has chosen their favorite images, try to discuss ways that could be used to color them in. We can't wait to see what you come up with!