Butterflies and ladybugs are two of my favorite things about spring time. I love how God created these colorful little critters that are so helpful for our environment and are also so fun to spot and observe. Keeping the colorfulness of these happy little insects in mind, I created two awesome insect stained glass templates for Fun365 to use for a gorgeous black glue spring art project.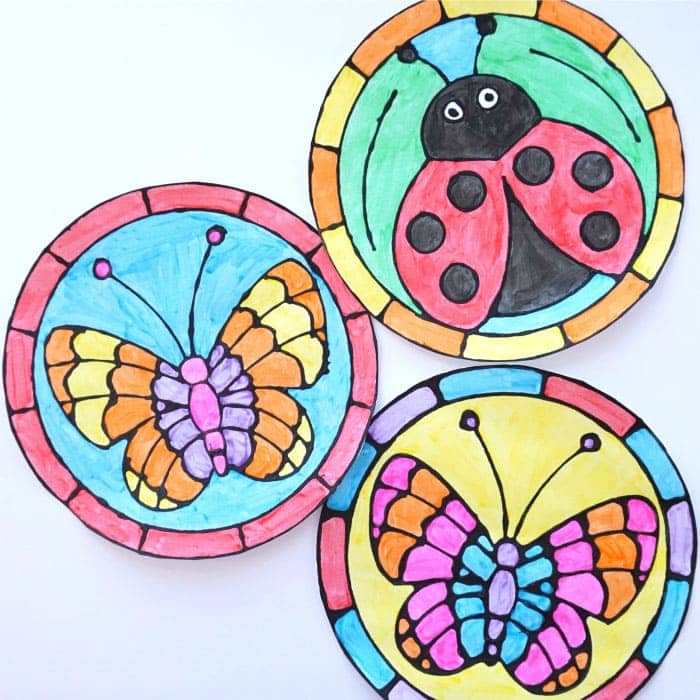 Black Glue Spring Art Project
Both of the templates resemble a round stained glass window and in the center you'll find a fluttering butterfly or a cute ladybug ready to land on some leaves.
At Fun365 you'll find a complete list and links to the materials you'll need to make this beautiful spring art project, along with the detailed instructions for how to mix up the black glue and complete the faux stained glass look of this darling insect craft.

Kids will love using their creativity to design their stained glass windows. They will enjoy choosing the different colors for their butterfly or ladybugs. Each black glue spring art project will turn out unique and colorful and ready to be hung in the window or on a wall for the entire spring season.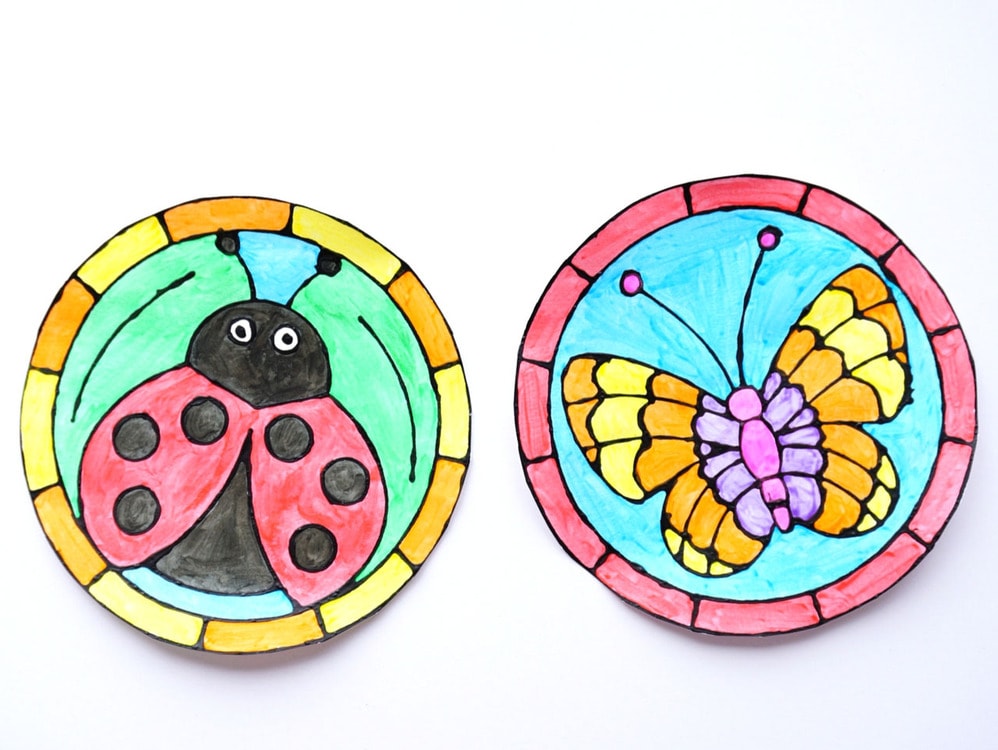 Looking for more fun insect crafts for spring?
The wings of these fluttering paper butterflies make you feel like they are literally popping off the page. A creative and fun craft for any spring day!
Here is a clever way to upcycle a paper bowl into an adorable ladybug craft. We painted ours red but you might also get creative with different ladybug colors like orange or yellow.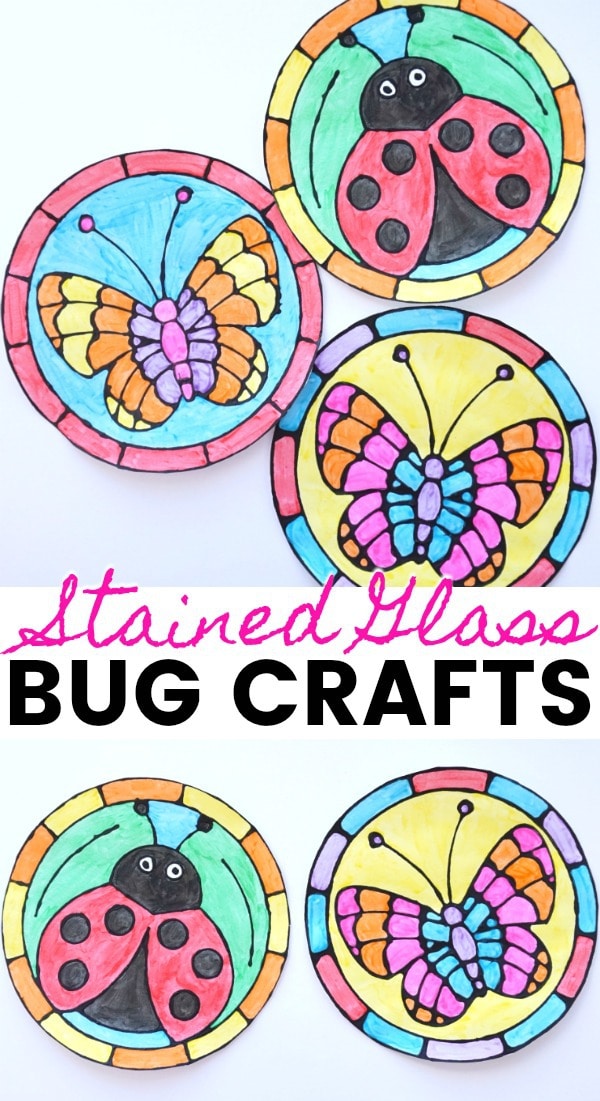 More fun spring crafts:
If you love the colors of spring you'll love creating these 3D paper tulips. We have a printable template to make prep time easy, peasy!
These colorful Hyacinth cards are another fun flower craft for spring. They would also make a darling card for Mother's Day.