Sight words are essential for children to learn as they begin to read but they can definitely be a bit tricky and boring for kids to learn.
Instead of reviewing flashcards every day, why not turn learning sight words into a fun game?! I recently made this Roll and Write Sight Words Activity for my preschooler and she adores it.
Turning the activity into a game makes learning sight words fun and I love how the activity also includes math and writing.
I first saw this activity over at Plato to Playdough where she uses it in a word family pack, so make sure to stop by and grab her printable too!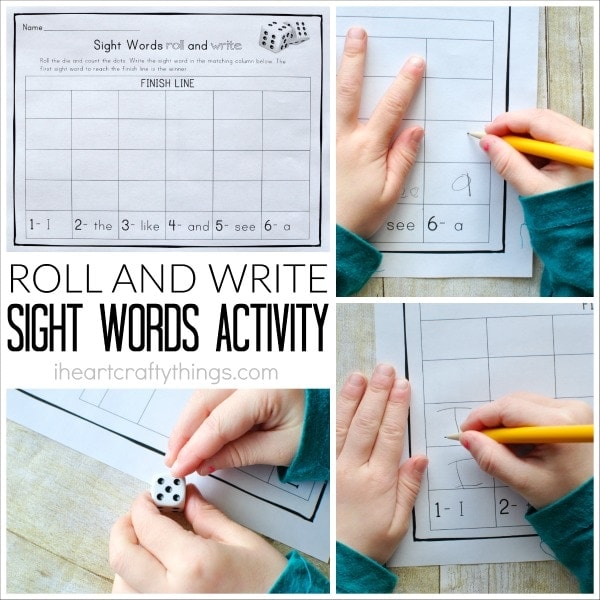 I have found that one of the best ways my children learn sight words is if they do activities where they see the sight word, say the sight word and then write the sight word. Somehow combining all three of those senses together helps their brain more easily remember the words. This sight words activity incorporates the seeing, saying and writing so it's perfect for helping preschoolers master those sight words.
Roll and Write Sight Words Activity

Supplies Needed for this Sight Word Activity

– Roll and Write Sight Words Activity Printable
– Pencil
– Die
Directions for this Roll and Write Activity

1. Print off the Roll and Write Sight Words Activity Printable and gather a die and a pencil.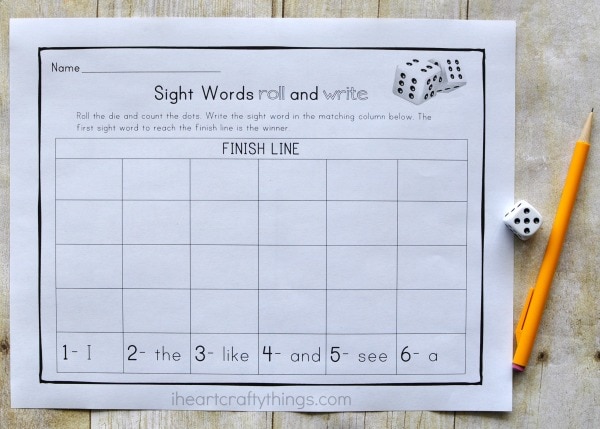 2. To play the activity, have your preschooler roll the die. Count the dots and then write the sight word in the matching column to the number you rolled.
3. Roll again and again and continue writing sight words until one of them reaches the finish line. I loved watching my daughter's enthusiasm as she watched each word got closer to the finish line.
You'll find that included with the printable is a blank version so you can customize it however you choose.  Whether you use traditional sight words, number words, or color words, you can write in whatever words you are working on with your preschooler.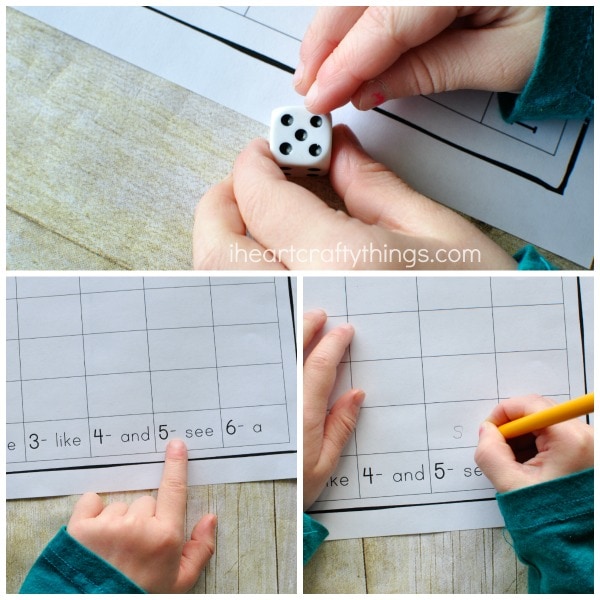 My daughter has worked on this activity a few times now and the last time she did it she was determined that every single word should get to finish the race so she continued rolling and writing until every word reached the finish line. I thought it was so sweet.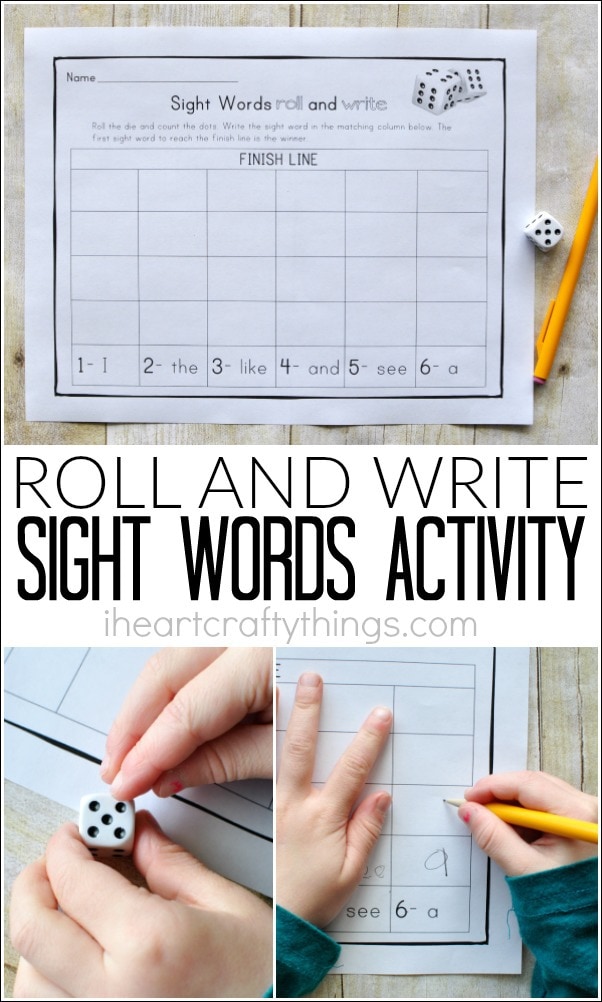 Check out more preschool sight words activities from our creative preschool buddies:
Sight Word High Five Game | School Time Snippets
Digital Art with Color Sight Words | Hand Made Kids Art
Fly into Learning Sight Words Printable | Artsy Momma
"Family" Pop Art Coloring Page | Pink Stripey Socks
Paint Sample Sight Word Puzzles | A Little Pinch of Perfect