It's not every day that you find a rabbit that can claim to be one of the most beloved rabbits in the world, but Peter Rabbit is one example that does have that honor!
This lovable little rabbit was introduced to the world in 1902, and he remains popular to this day. Now he's here to star in this collection of free Peter Rabbit coloring pages for kids!
The original Peter Rabbit books had a delightful watercolor art style, and this is a style you could replicate as you color these printables!
You can also go for many other styles by experimenting with your favorite art mediums and tools, and we're sure to see many incredible portrayals.
These free Peter Rabbit coloring sheets are free for you to print, color and enjoy!
You can print out as many copies as you please, and you'll definitely want to share these charming printables with your friends and family to enjoy as well.
You can choose your favorite images from this collection or color every single one! Then, be share to share your favorites on our Facebook and Pinterest pages.
We hope you have a magical time as you take on this collection we have prepared!
20 Brand New Peter Rabbit Coloring Pages – Free to Print and Color
This puppy coloring page that we have for you features such a cute little pup! This little one is so fluffy and furry, and it just makes it all the more huggable.
There are a few different breeds that this dog could be, and that means that you could use all sorts of different colors for this one.
Because this puppy is so fluffy, we would maybe use lots of small strokes of a paintbrush in order to make it look like there is a lot of fur on the puppy's body.
What other techniques could you use in order to finish off this page?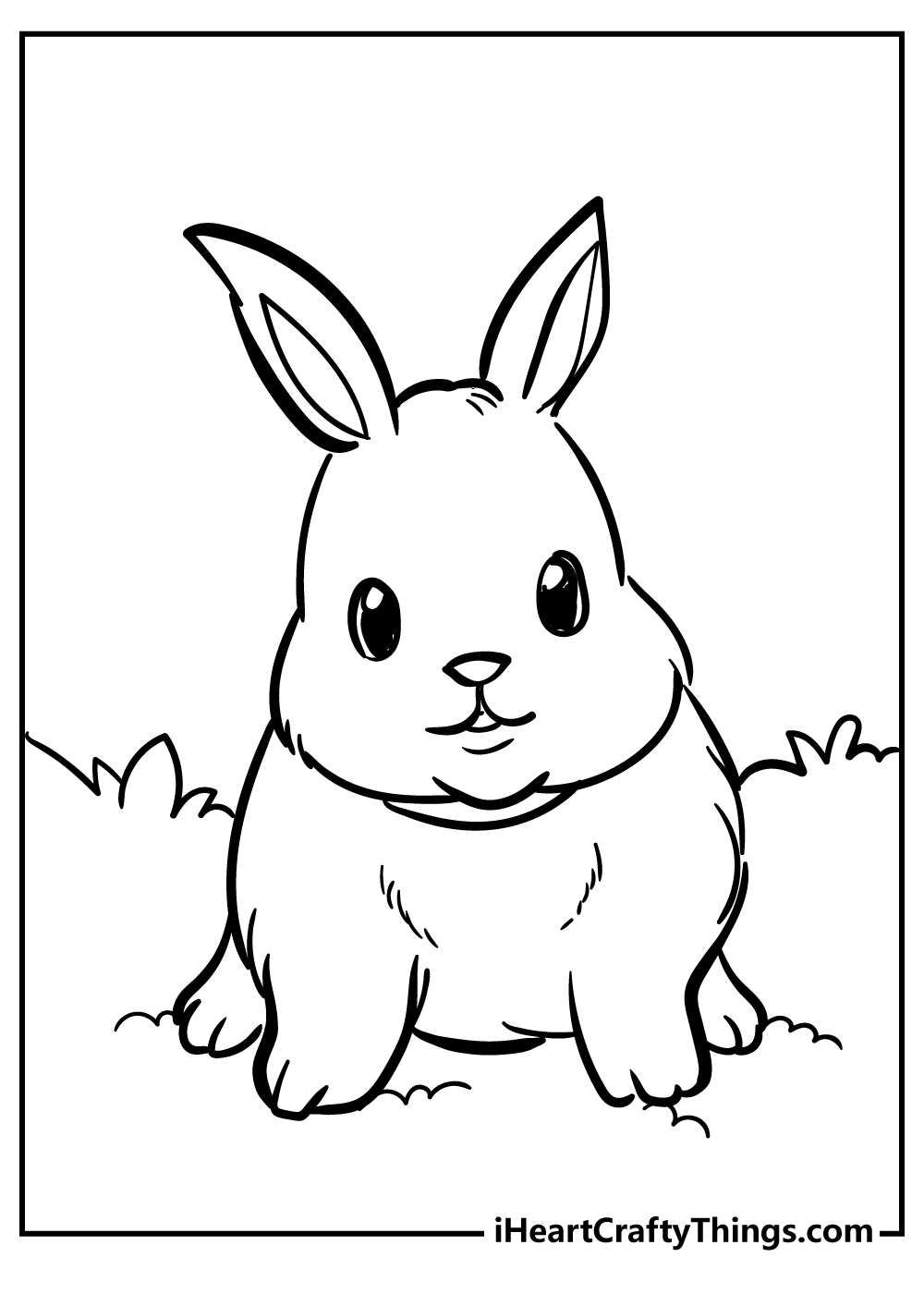 Next up, we have another impossibly cute puppy for you to color. This one is also fluffy, and it has such a gentle look to it.
The puppy is also wearing a collar, and that just gives you an extra detail to add some color to!
If you want to add very subtle detail, you could write what you would name this puppy in small letters on the collar.
This is also another case where we think that smaller strokes of the medium you choose would be great for making the puppy look nice and fluffy.
It will look even cuter than it does now when you're finished with it!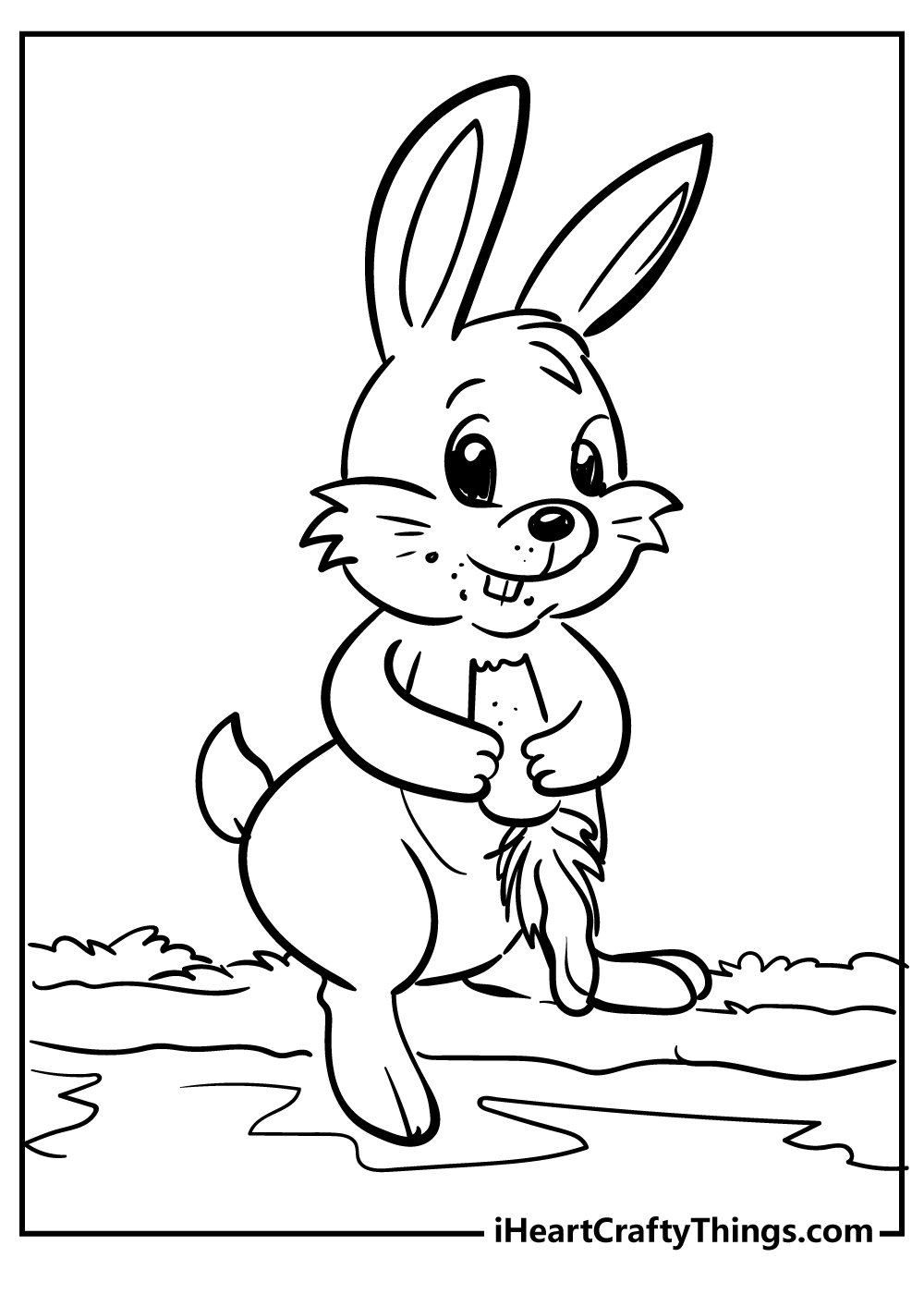 Peter is looking very happy and confident in this first image in our collection of free Peter Rabbit coloring pages for kids!
He is standing with his arms at his sides, and it seems like he is ready to take on an adventure.
When working on these coloring sheets, you can also draw in background details to add your own personal touches to the image.
What kind of setting do you think would suit this confident portrayal of Peter Rabbit?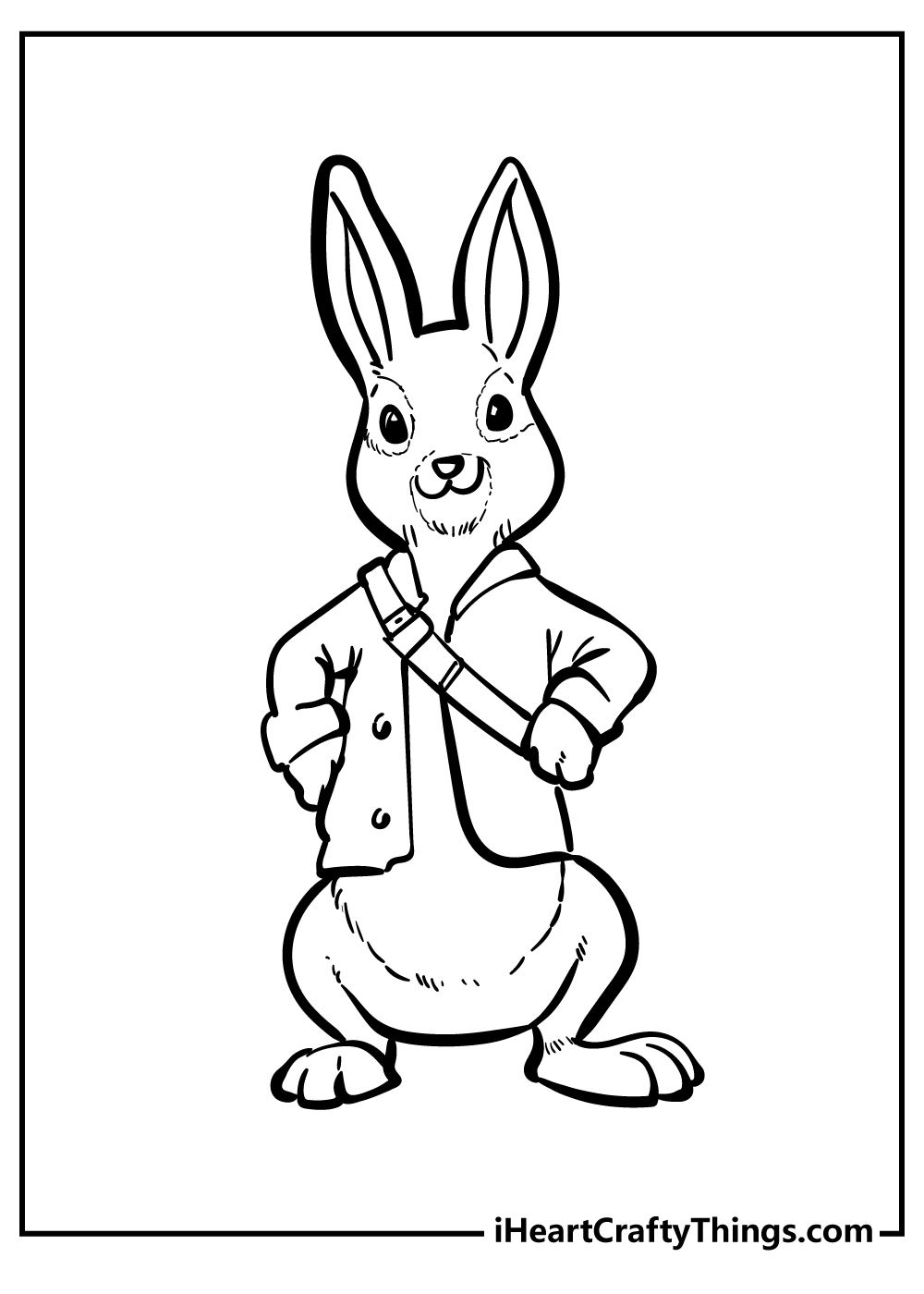 The second Peter Rabbit coloring sheet that we have for you is a really cute portrayal of the famous rabbit!
This printable features some nice detail work to give you lots of little aspects to apply colors to.
In most portrayals, Peter has light brown fur with a mild pink jacket, so this is worth keeping in mind if you wish to keep his portrayal looking accurate.
You could also go for some unique colors to create your very own Peter Rabbit representation!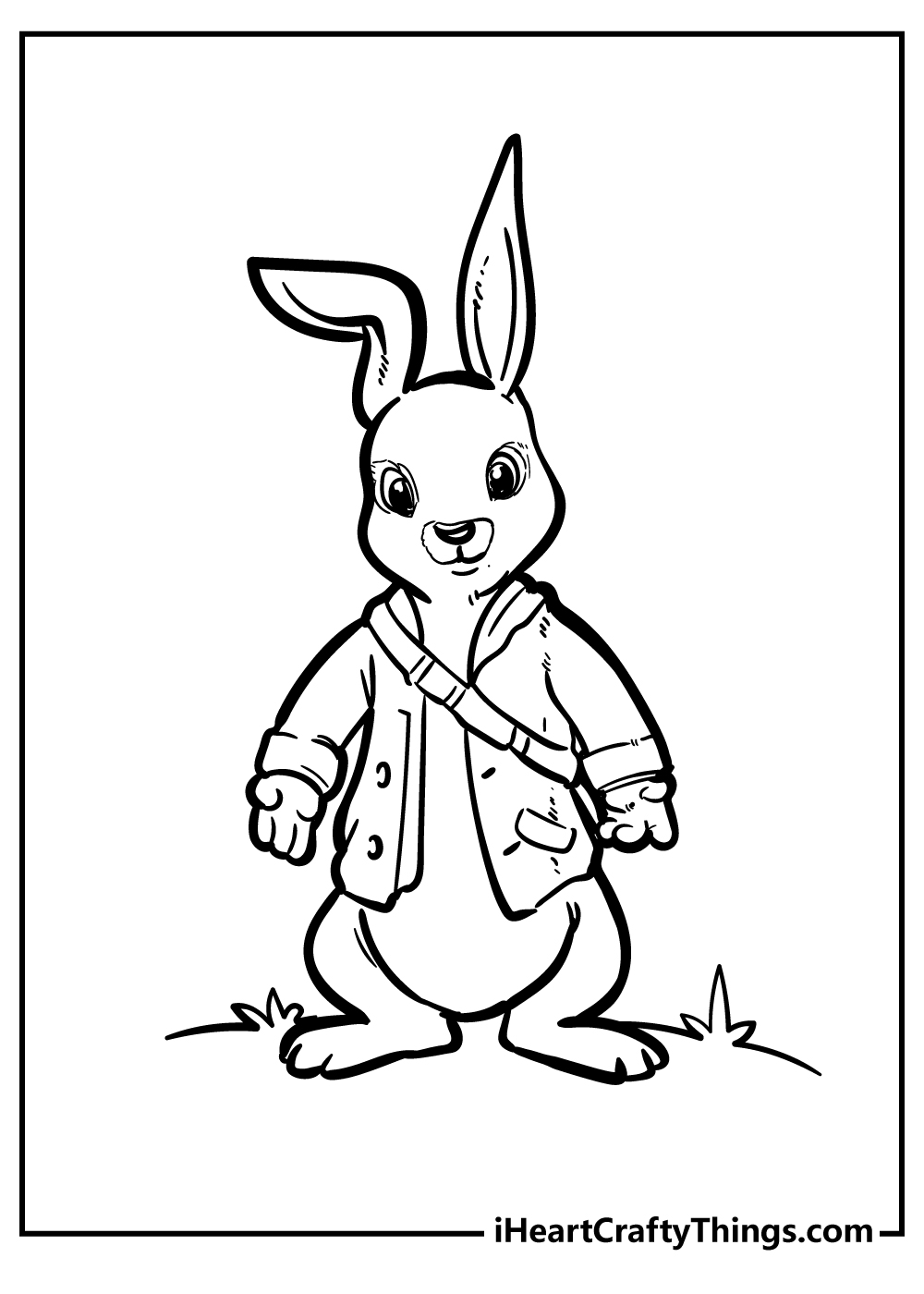 It looks like Peter has won the rabbit jackpot in this wonderful Peter Rabbit coloring printable. He's holding a giant carrot, and he looks very happy about it!
The large carrot makes for an interesting visual detail, but it also gives you an excuse to use some beautiful bright oranges.
This will contrast really well with the lighter colors of his shirt and his fur.
Perhaps you could use a brighter medium such as colored markers and pens for the carrot to contrast it against the rest of the picture.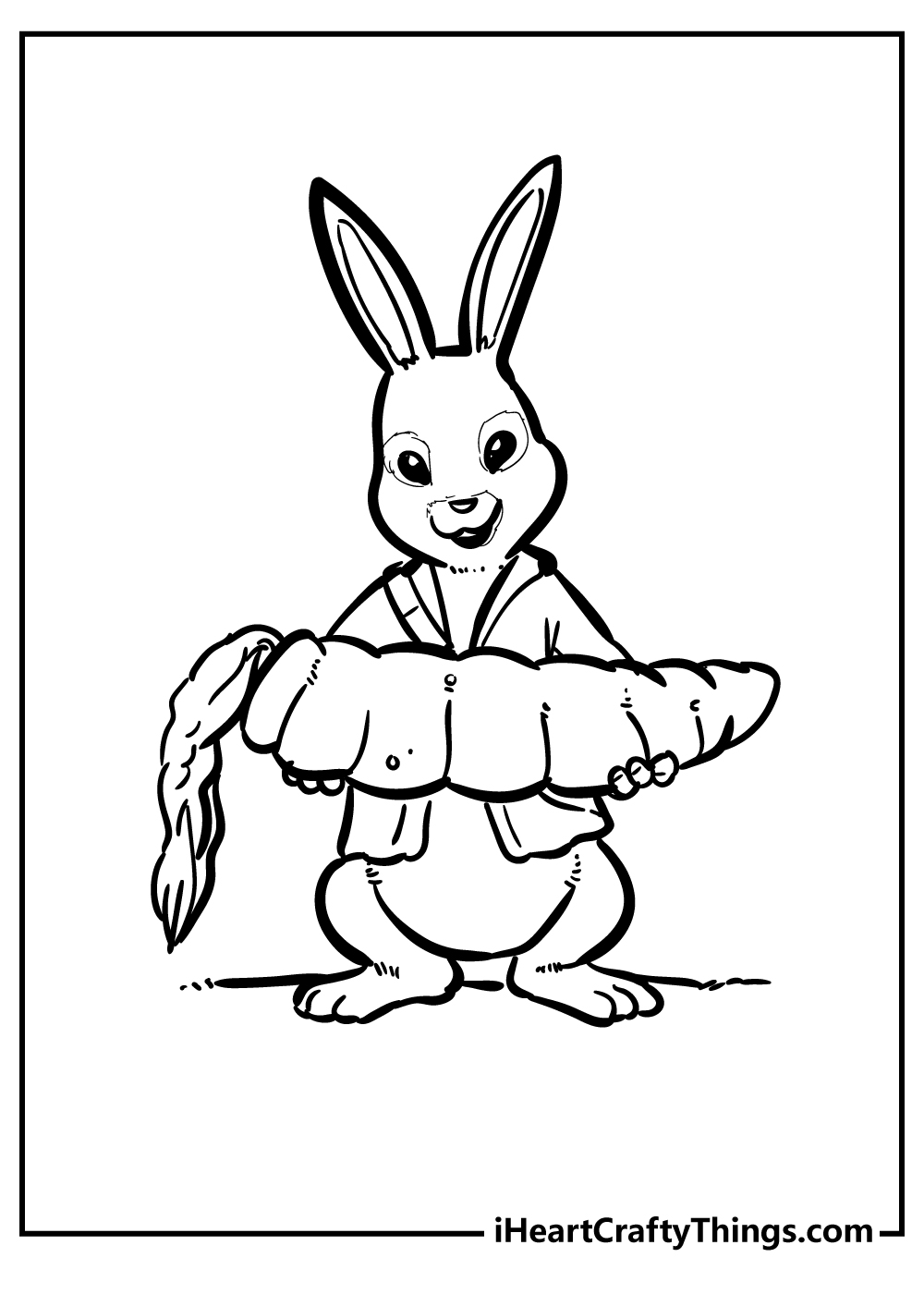 If you saw this next puppy in real life, we think it would be impossible to resist giving it a big hug. This little one seems to be based on a poodle, and it is so fluffy!
If you wanted to incorporate some crafts into this image, you could stick some cotton wool over the puppy's fur to make the picture look like it's coming off the page.
If you decide to stick to the colors, we would use some lighter shades of colors like yellows and maybe some tan browns. What colors come to mind for you?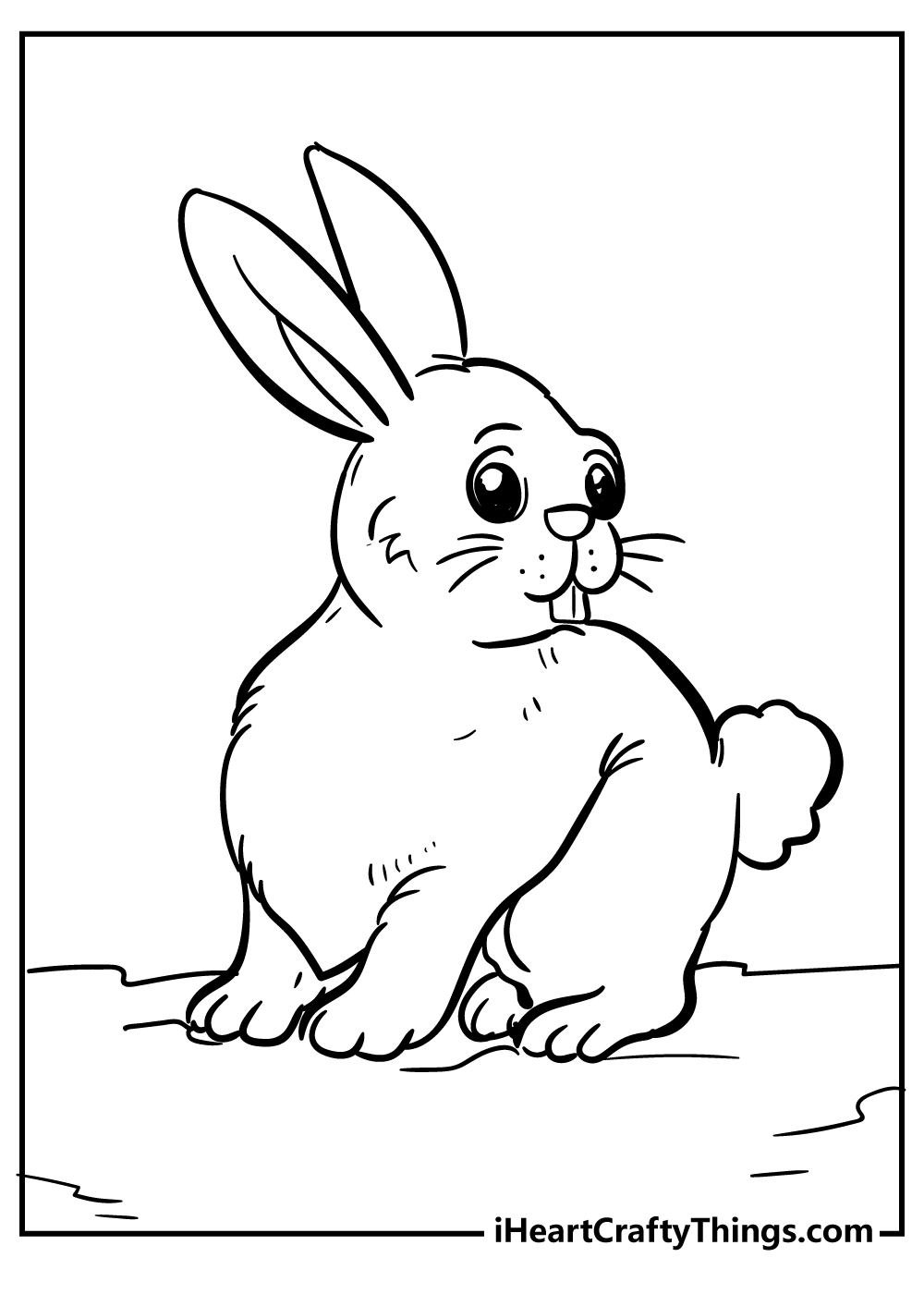 Next up in our collection of free puppy coloring pages for kids, we have another cutie. This one looks like it could be a baby alsatian or maybe even a husky!
The design has been left just vague enough that you can decide what kind of breed you think it is.
If you have a favorite kind of puppy and it looks a bit like this design, then be sure to use those colors to finish off the design!
Which puppy breed would you choose to make this?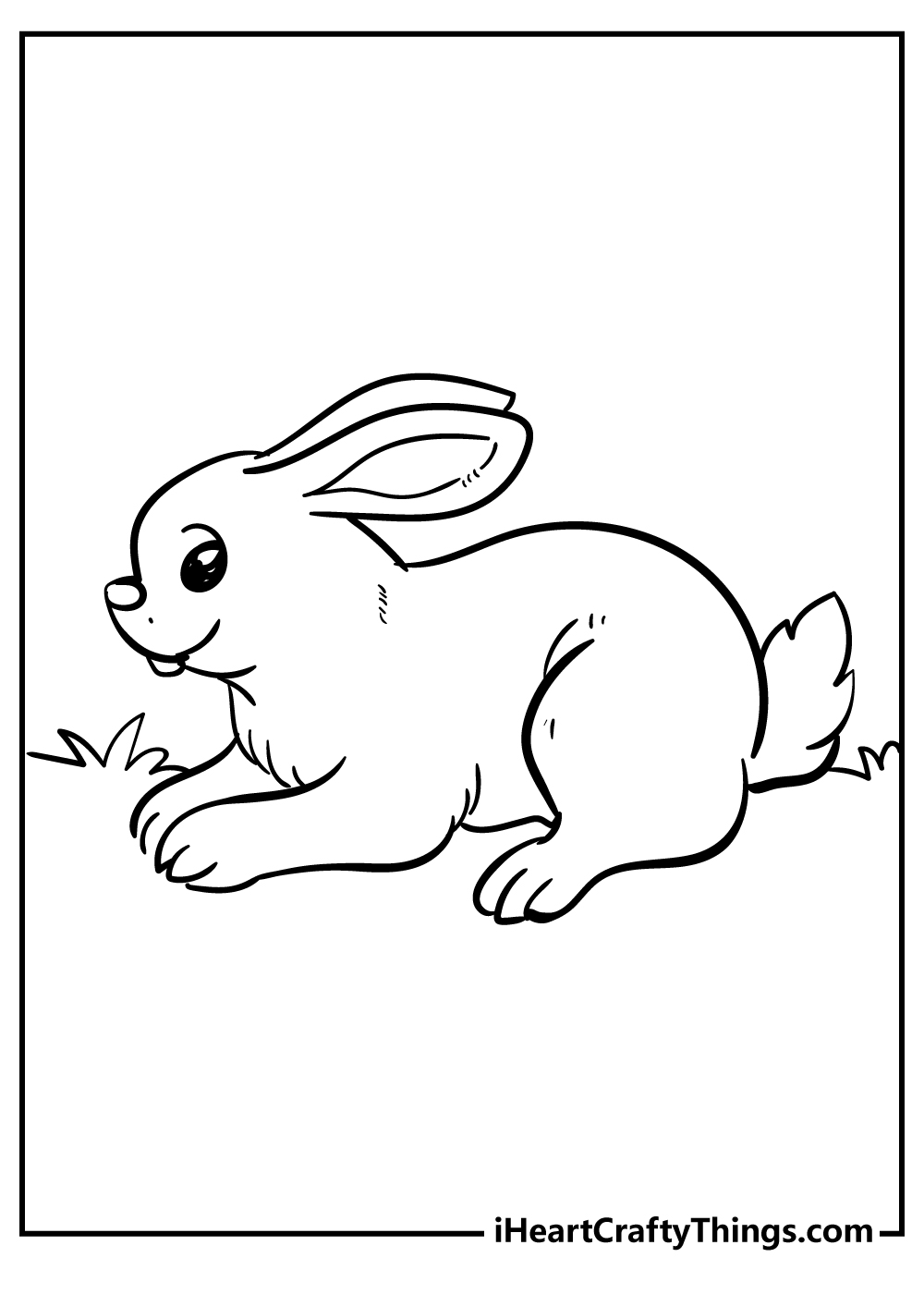 Peter is on the move in this fast-paced Peter Rabbit coloring page. He's leaping through a field at high speed in this one, and it makes you wonder what kind of adventure he is on!
You could show off what you think Peter Rabbit is up to by drawing a background or some extra details for this printable.
What escapades do you think Peter Rabbit is taking part in here?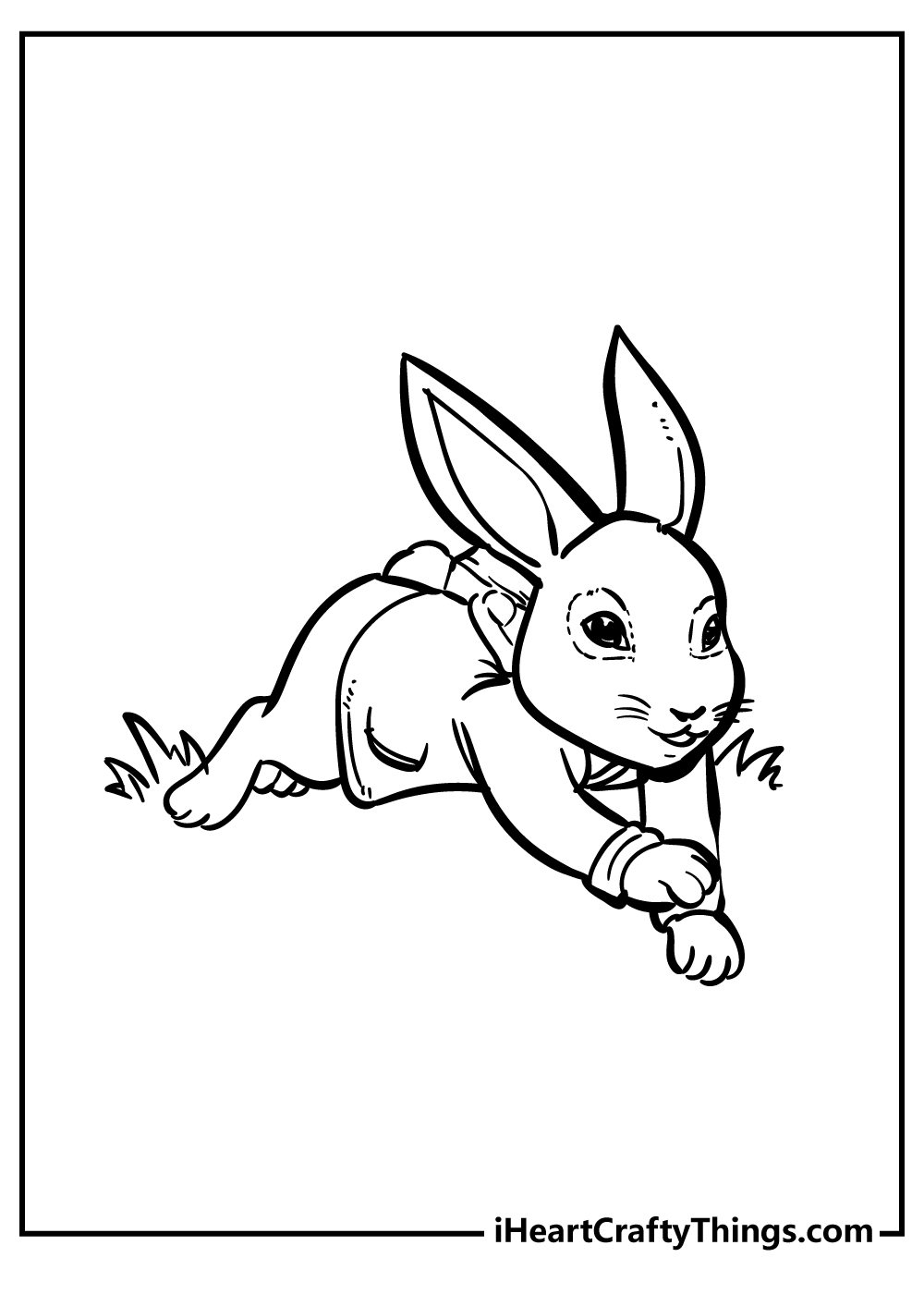 Our next free Peter Rabbit coloring sheet is a really adorable scene! It looks like Peter has pulled a carrot from the ground and seems a bit disappointed that it's not what he was expecting.
We mentioned that the original Peter Rabbit books had a lovely watercolor style to them, and you could try to replicate it in this image by using watercolor paints as well!
Do you think you will go for that classic watercolor look or maybe use some other art mediums instead?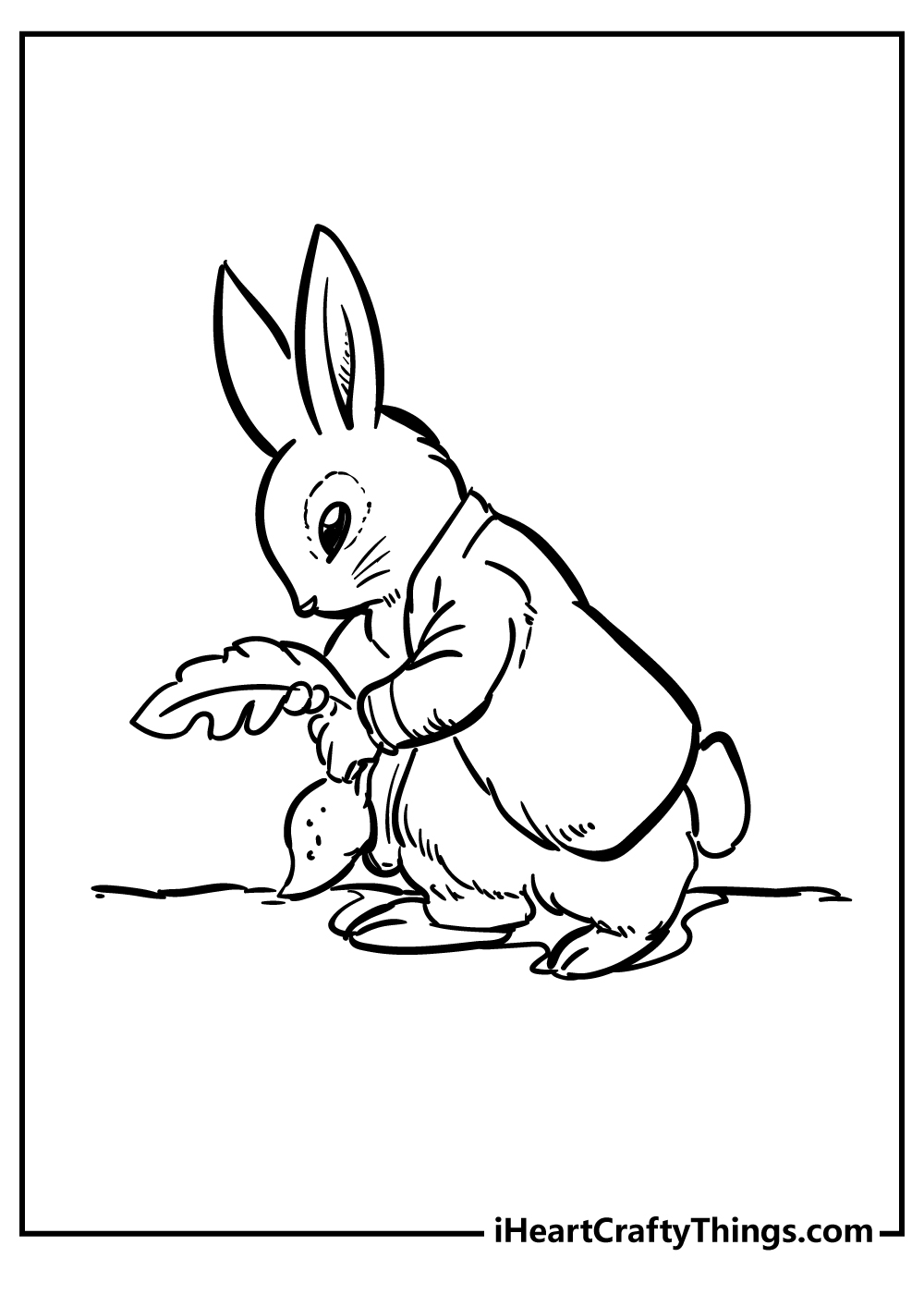 Here's another Peter Rabbit printable that has him looking rather happy and confident!
He seems to be enjoying a nice day outside, and you could draw a number of settings for him to be admiring.
Some examples would be a beautiful Spring day full of flowers or maybe a blanket of red and orange Fall leaves.
What kind of day do you think he's enjoying?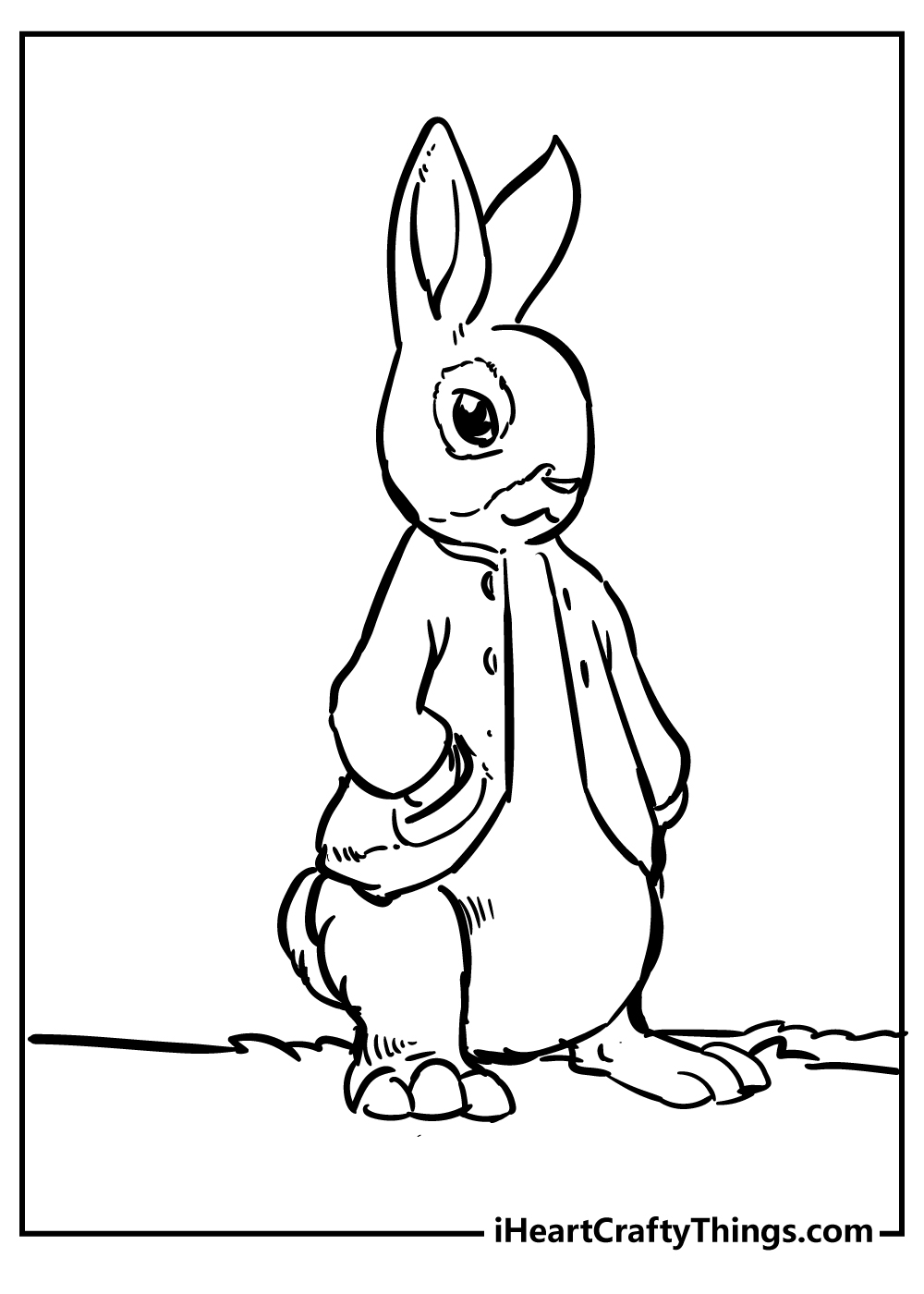 This next puppy that we have for you to meet looks so happy, and it also looks like it is ready to play!
For such a playful little pup, we think it would be fun to draw some extra details and objects that it could interact with.
For example, you could draw some chew toys or maybe something like a ball. There are so many fun objects and details you could add!
We're sure this little guy would definitely appreciate having such fun toys to play with! What kinds of toys would you like to give to this adorable little puppy?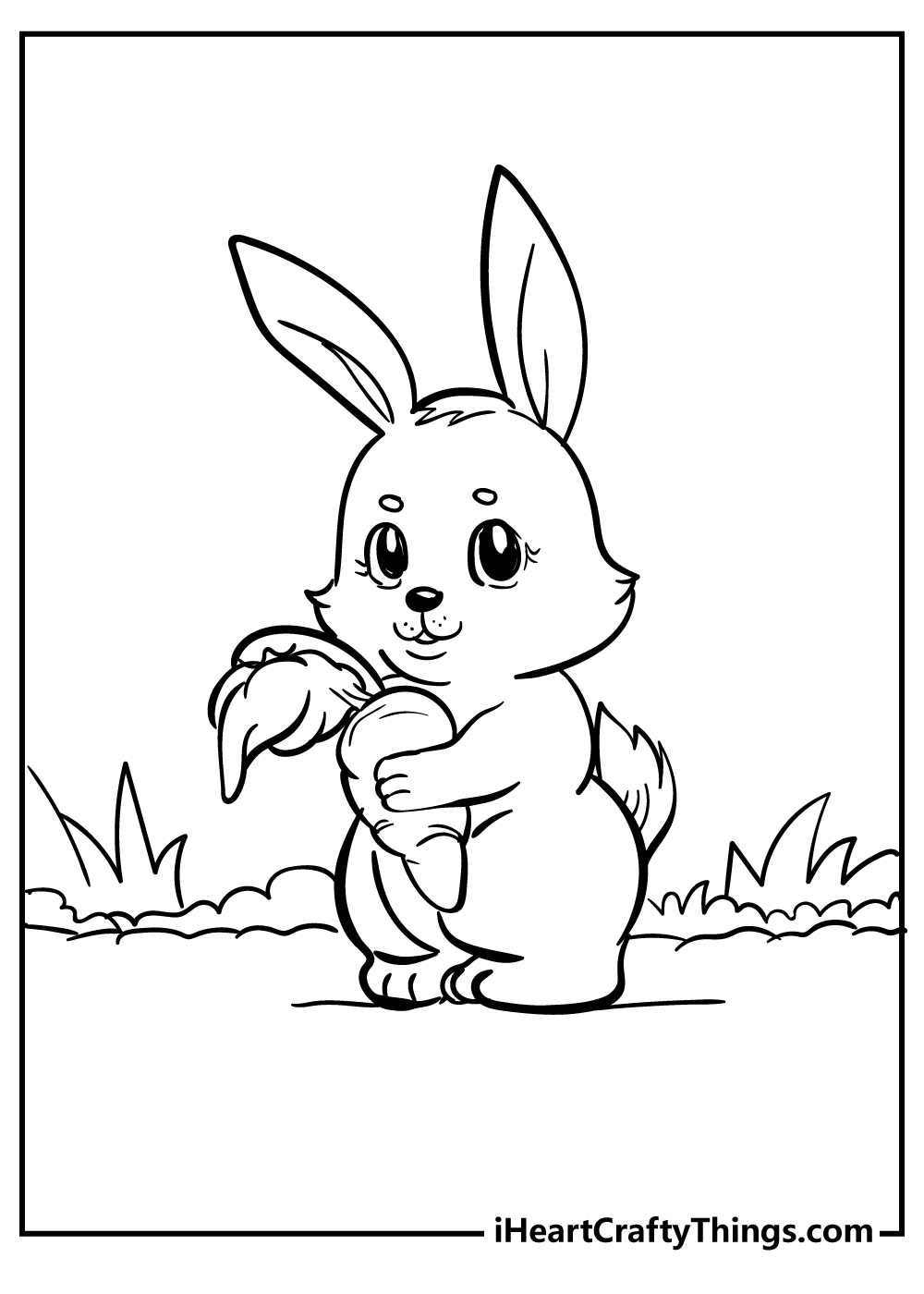 When people use the phrase 'puppy dog eyes,' we're sure that the look on this one's face is probably what they have in mind!
This little puppy has such expressive eyes, and it gives it such a sweet and friendly look.
We think that for this one you should use all of your favorite colors that make you happy as you color this little one.
Once you have colored it in, you could also color in the background or maybe draw a little background scene! Where do you think this puppy could be spending its day?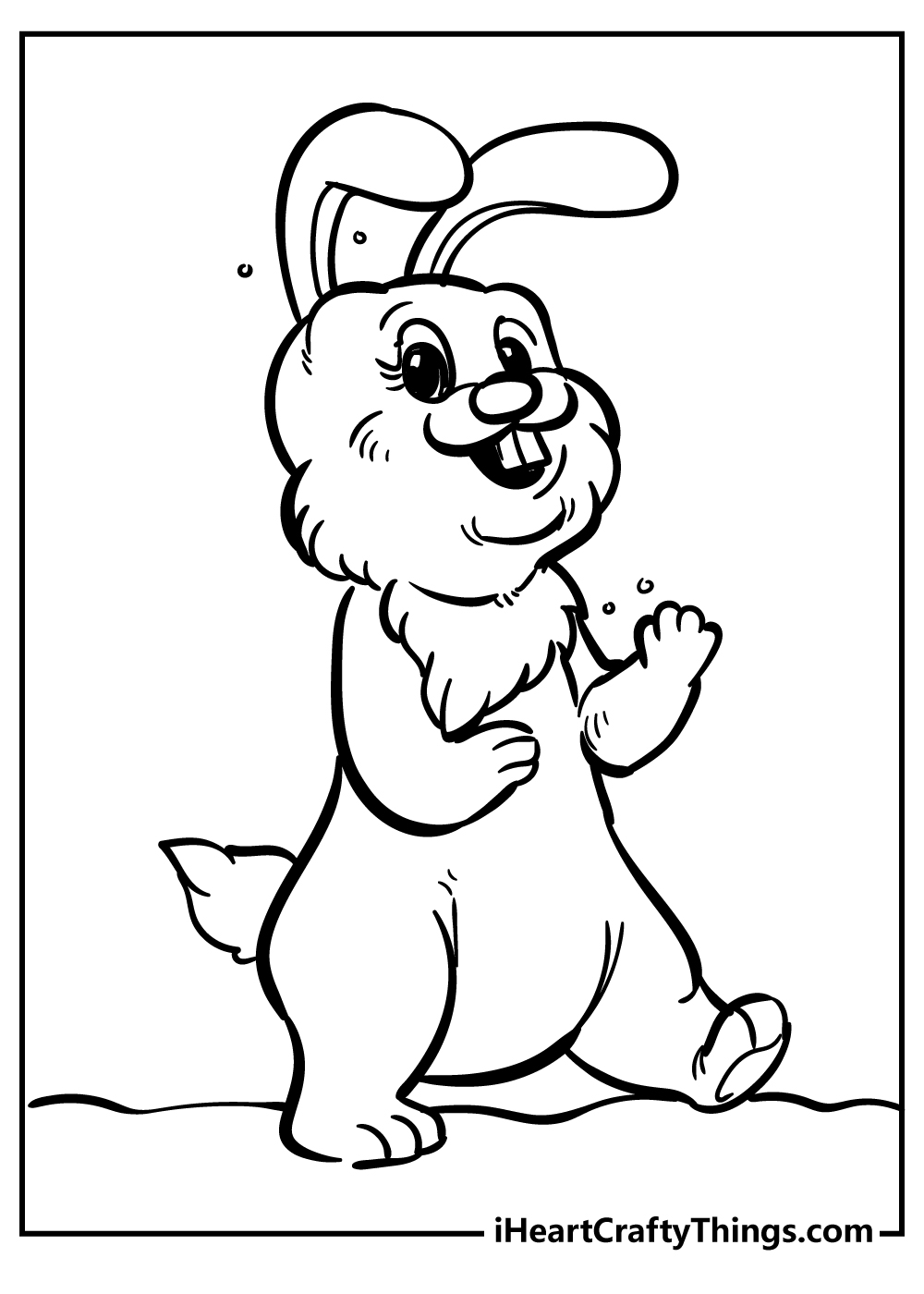 As the old saying goes: "Two carrots are better than one!" Peter seems to be living that motto in this seventh free Peter Rabbit coloring page.
He's nibbling on two carrots at the same time, which means that he's having a pretty good day by bunny standards!
As with any of these printables, having carrots involved lets you use some bright beautiful orange for some contrast.
What colors are you thinking of using for this Peter Rabbit page?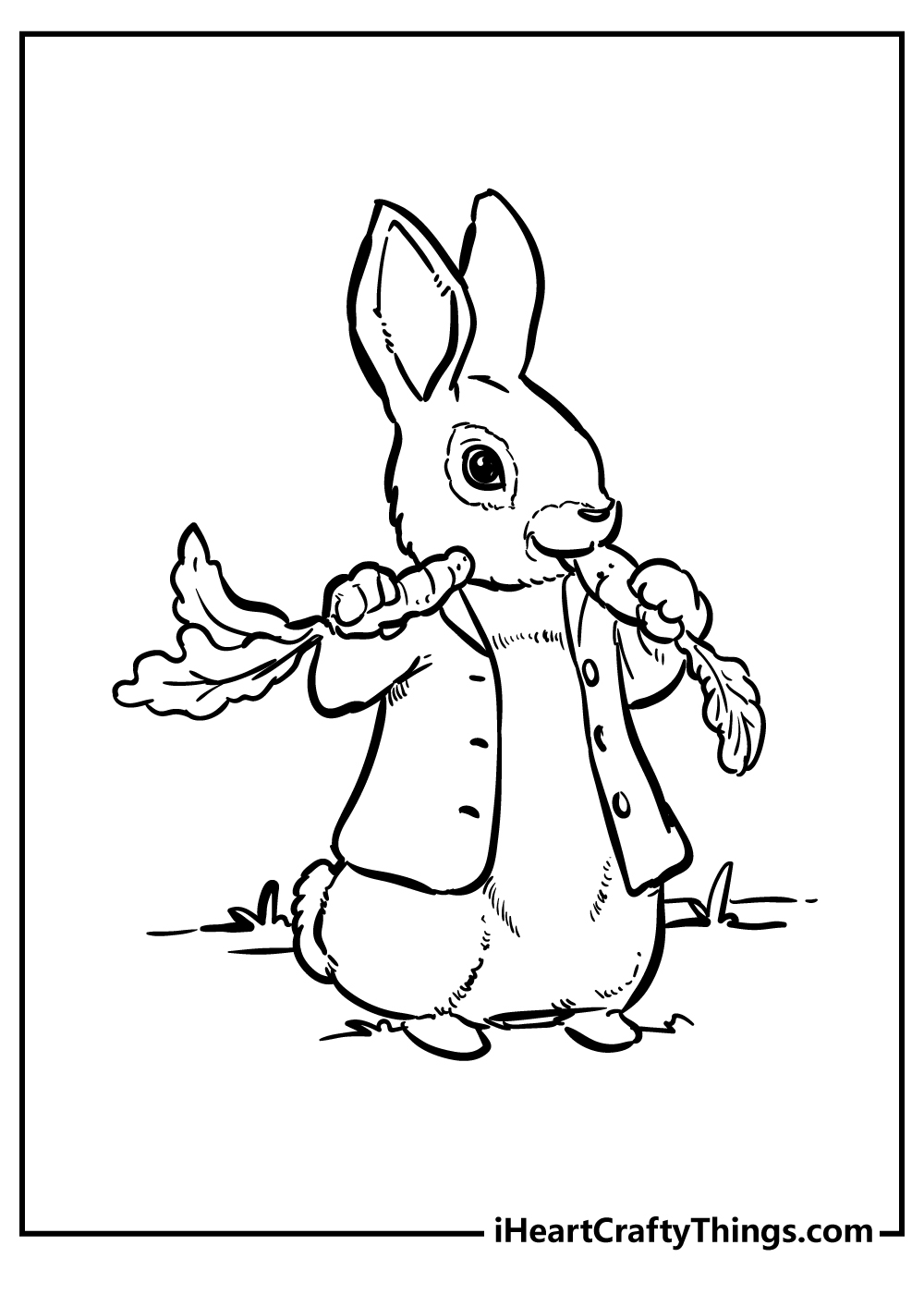 This is another really cute portrayal of this iconic character that we have for you to color in this next Peter Rabbit coloring sheet.
This image is very calm, and for that reason we would recommend some lighter, more muted tones to suit the mood.
This is another picture that we think would be well suited to watercolor paints, but what else can you think of for this Peter Rabbit coloring page?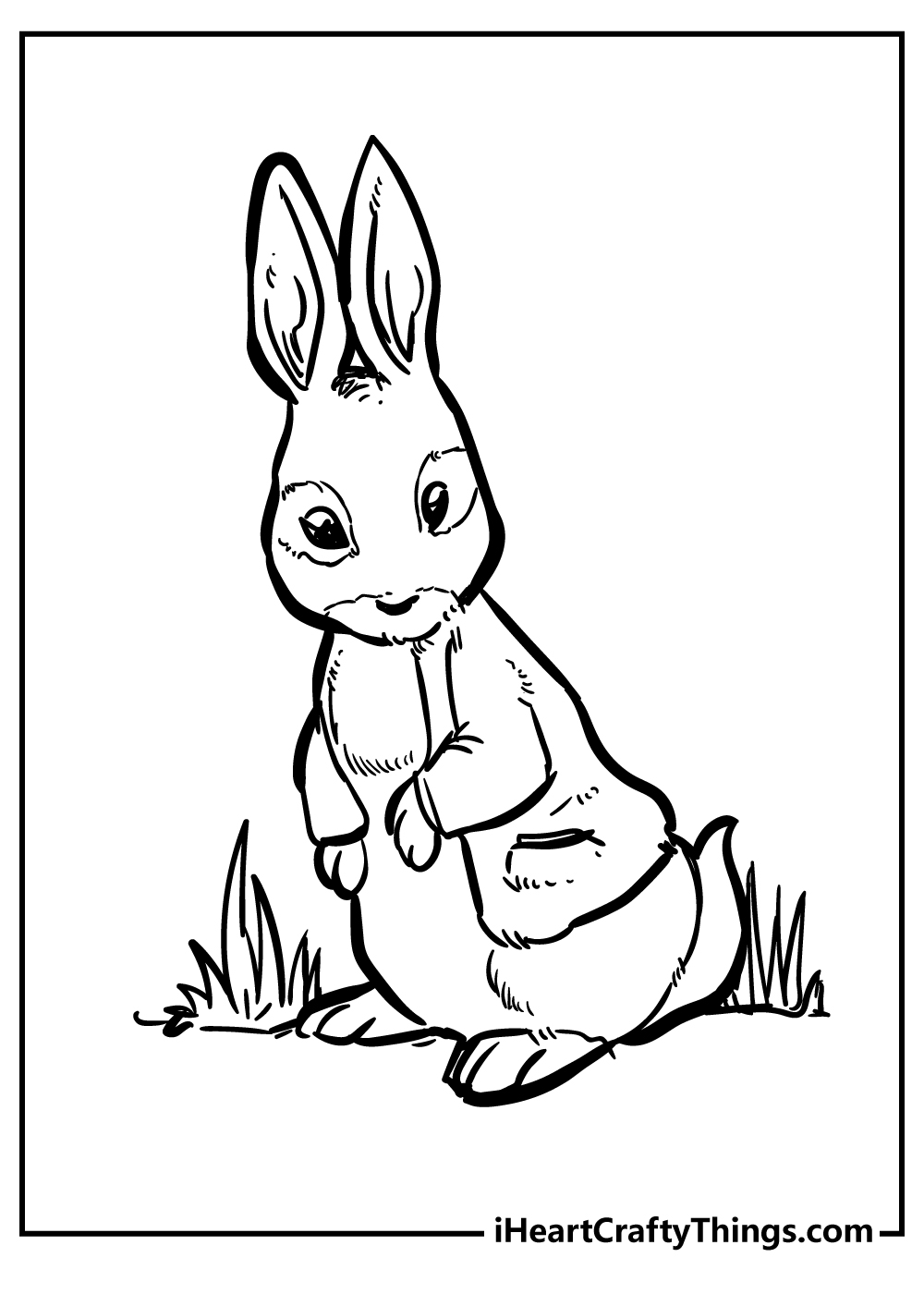 Next up, we have a puppy coloring printable that features a cute little cartoon puppy.
Many of the pages so far in the collection have been a bit more realistic and detailed, but this one has a really stylistic and whimsical design.
Because of that, we would probably use much brighter, flatter colors when filling this page.
Using mediums such as colored pens, markers or acrylic paints would work perfectly, but there are so many others you could use instead.
When you saw this page, did any favorite colors or mediums come to mind?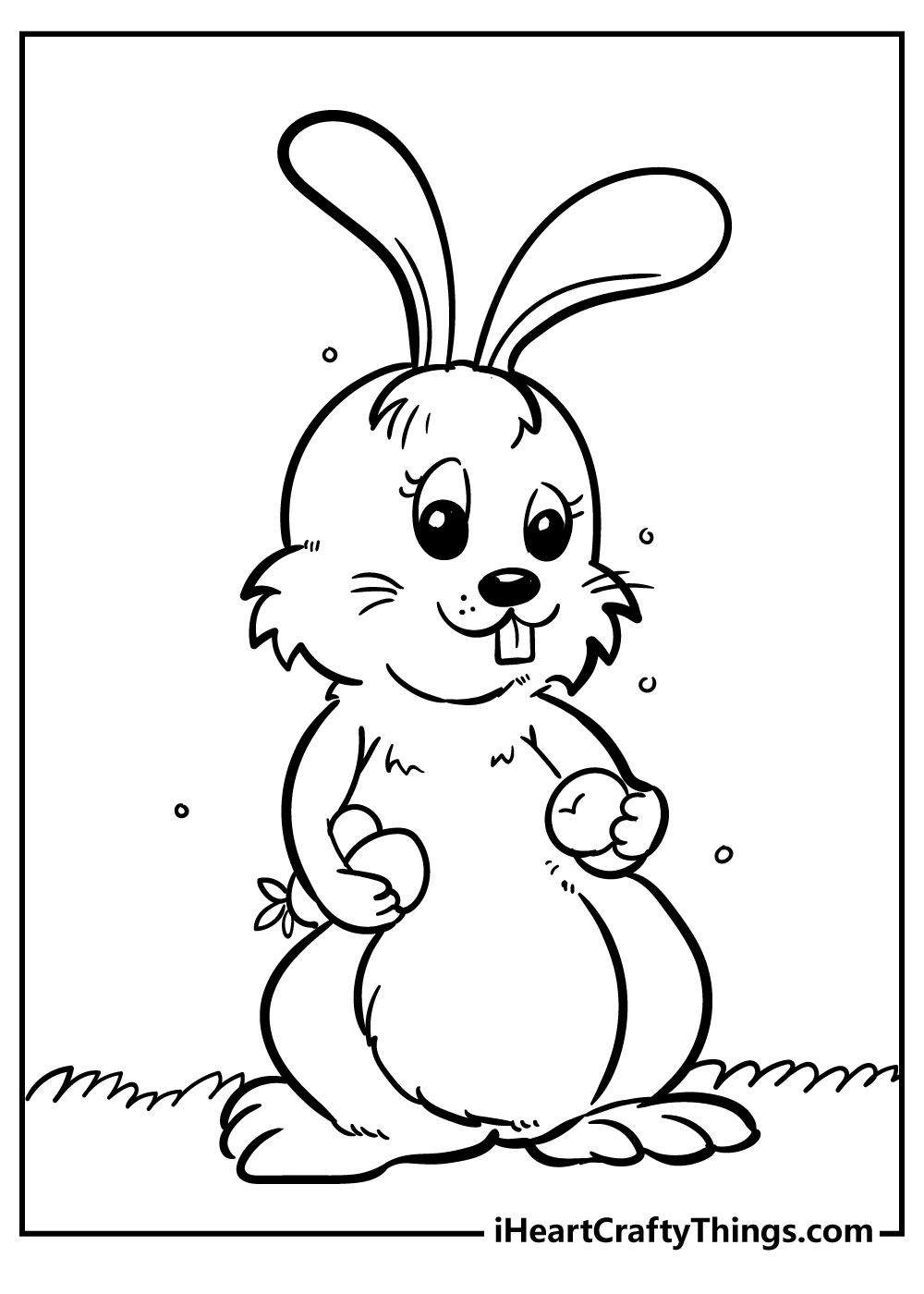 This little puppy is definitely having a great day, as he has found a lovely bone to chew on!
Dogs are rarely as content as they are when chewing on a bone, so this one is probably having a marvelous day because of its lucky find.
There are also some great details on this little pooch, and you can work in some subtle color details using your art tools.
The surrounding grass also gives you the chance to add some lovely bright greens, and you could add even more background details and elements! What details would you add to the background?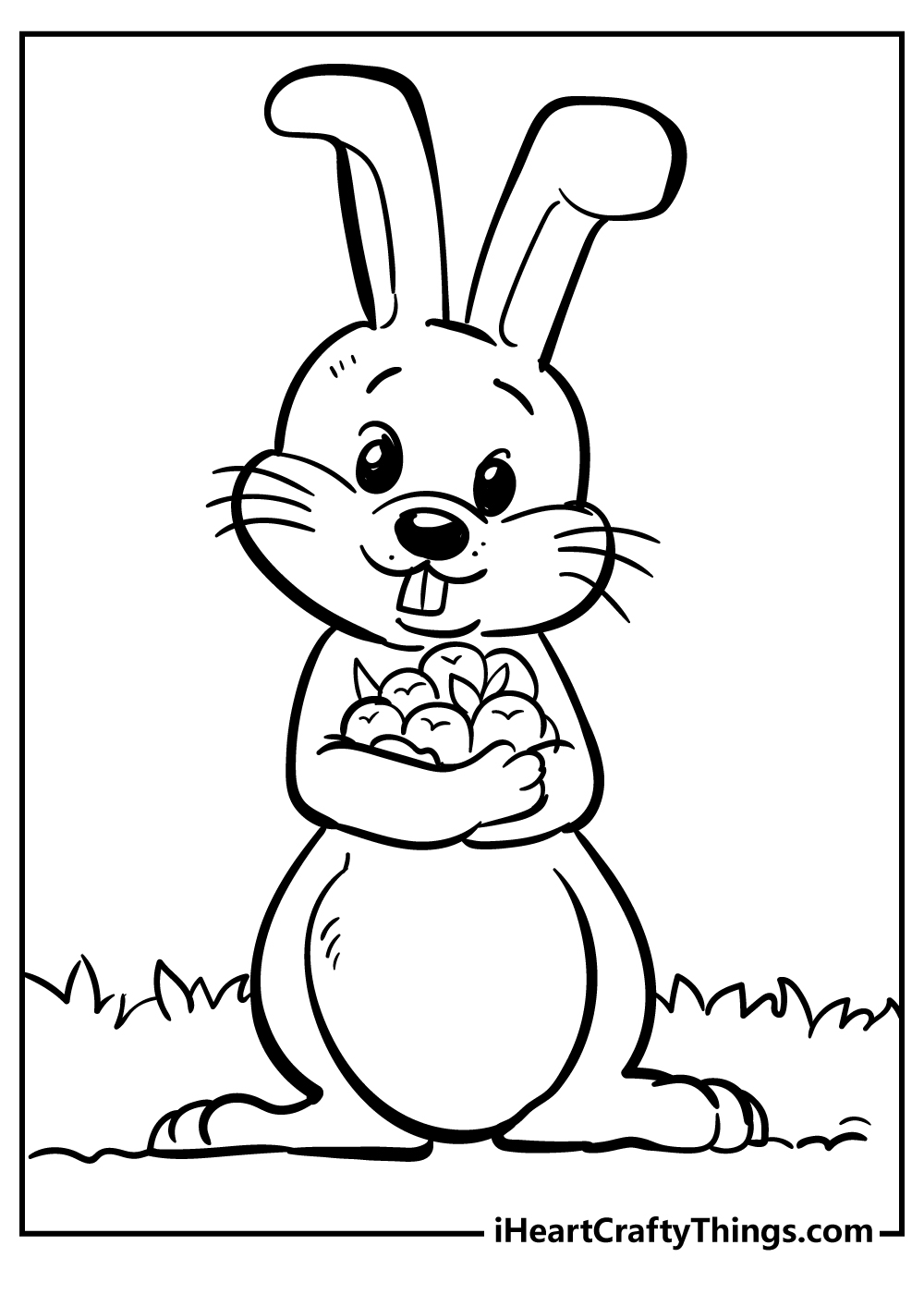 Our second to last Peter Rabbit coloring printable features Peter as a very lucky rabbit again! He is once again nibbling on two carrots, and what more could a bunny ask for?
If you want to draw a background and feel like making him even luckier, you could draw a big pile of carrots behind him that he can enjoy!
That's just one idea, but we're sure you can come up with many more when it comes to completing this coloring sheet.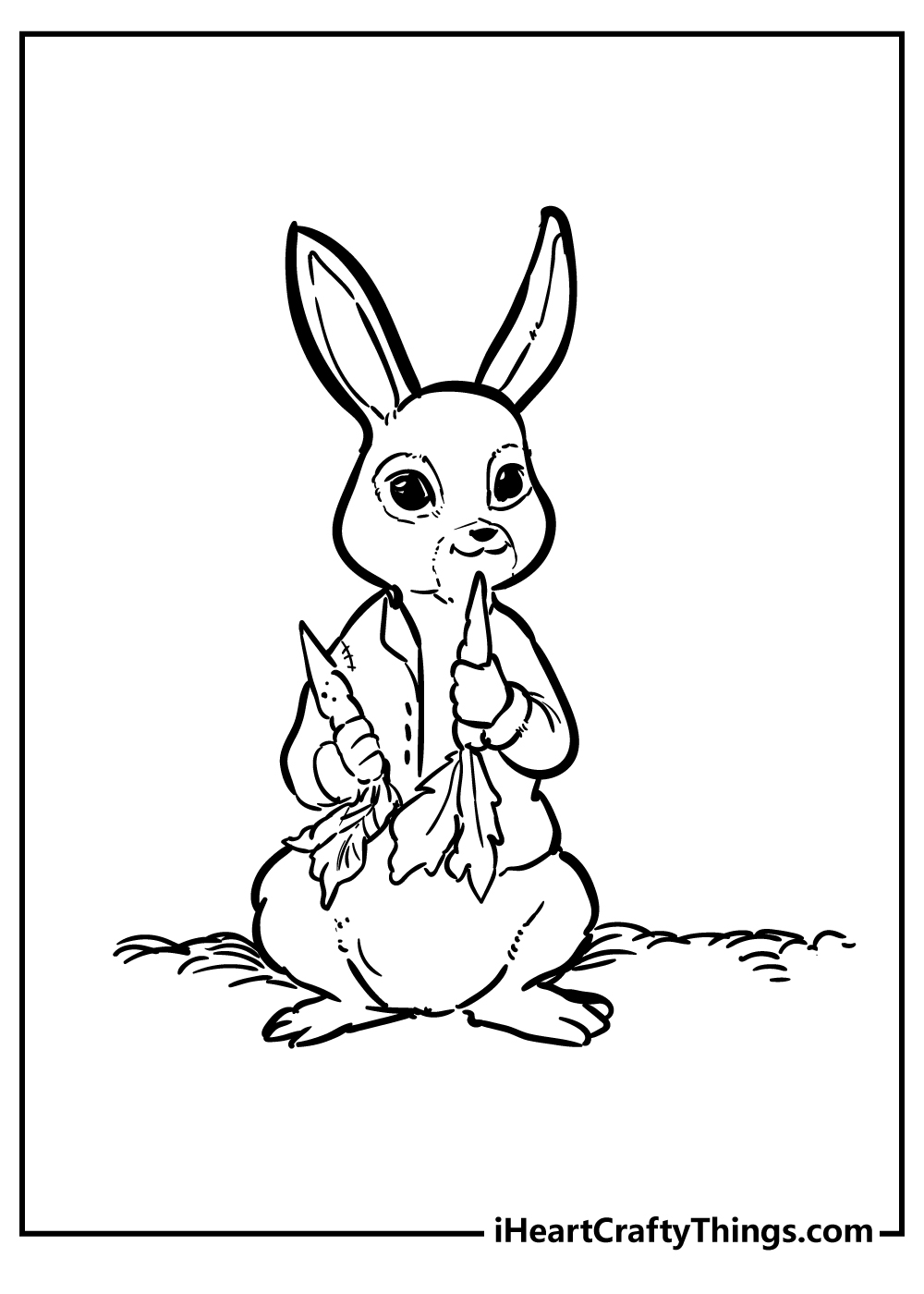 This is the final Peter Rabbit coloring page that we have for this collection! This is another really fun portrayal of this famous character, and he looks very happy to be enjoying his carrot.
If you feel spoiled for choice when it comes to colors and art mediums, you can print out multiple copies of this printable.
That would allow you to experiment without worrying about messing anything up. How will you color in this final coloring sheet?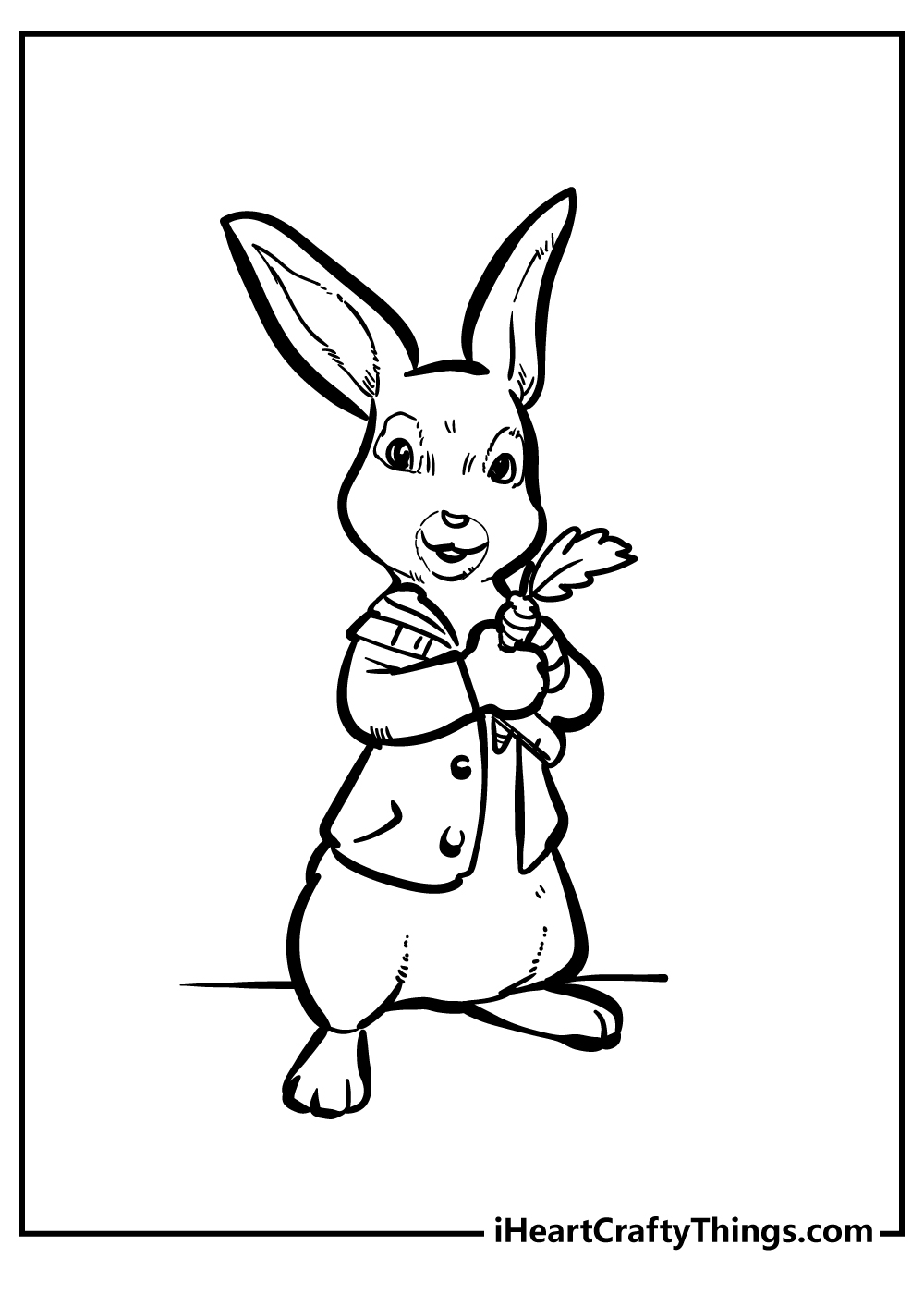 Our next doggy friend is just too cute! The facial expression on the face of this puppy is so happy, and it's another puppy that anyone in their right mind would want to give a big hug.
The background has been left fairly blank here, so this would be another great one to draw a background scene for.
Maybe you could also draw a bowl of food or some doggy treats that it can dig into! There are so many ways to bring this charming scene to life.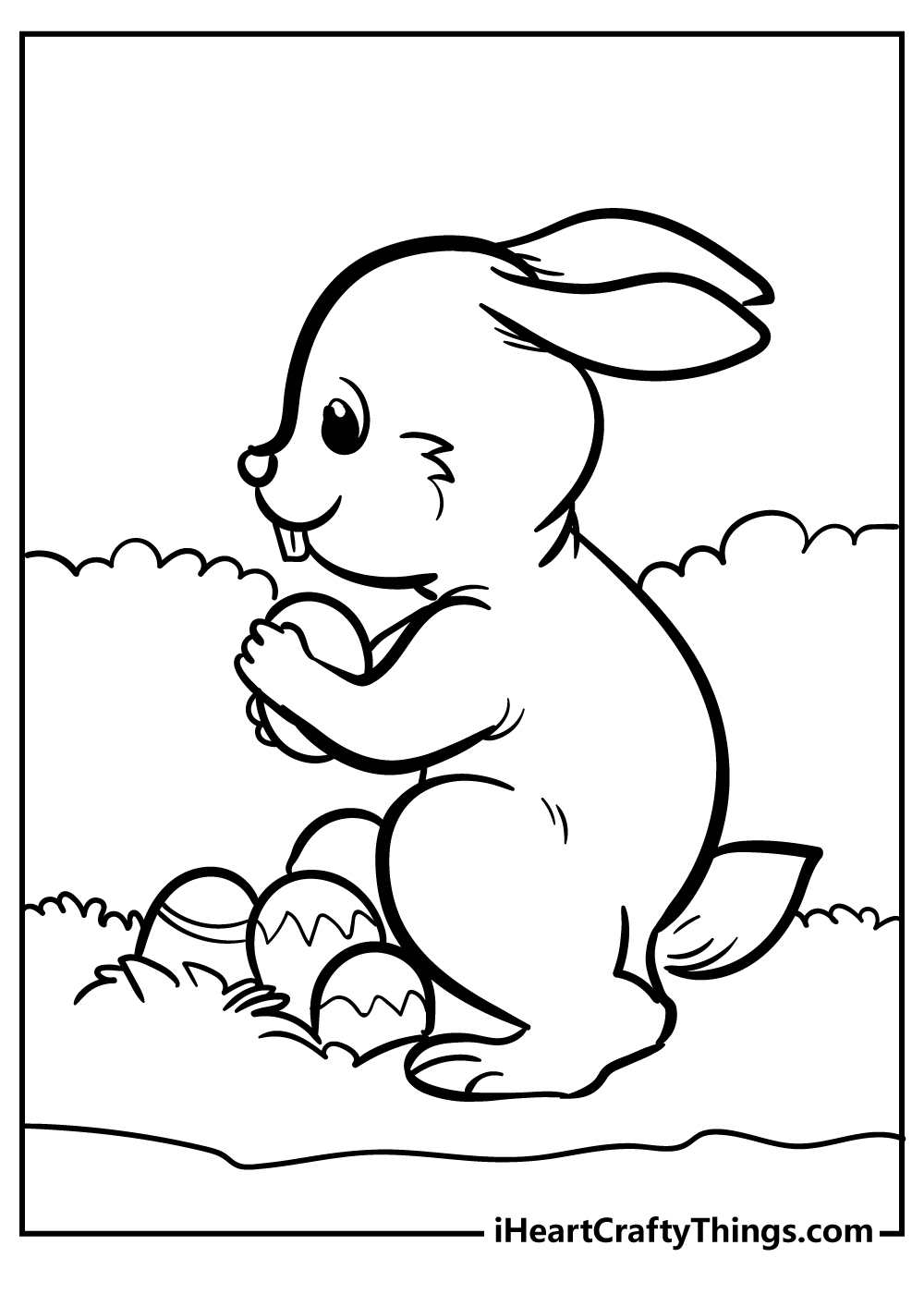 The cutie featured on this puppy coloring page is holding a tennis ball and is ready to play! It makes for a really cute scene, but there are other details to admire as well.
There are some pattern details on the puppy, but there is also a pretty flower tucked behind the ear.
These details let you add even more color to the image, and you can get really creative with how you go about it. We can't wait to see what kinds of colors you choose for this one!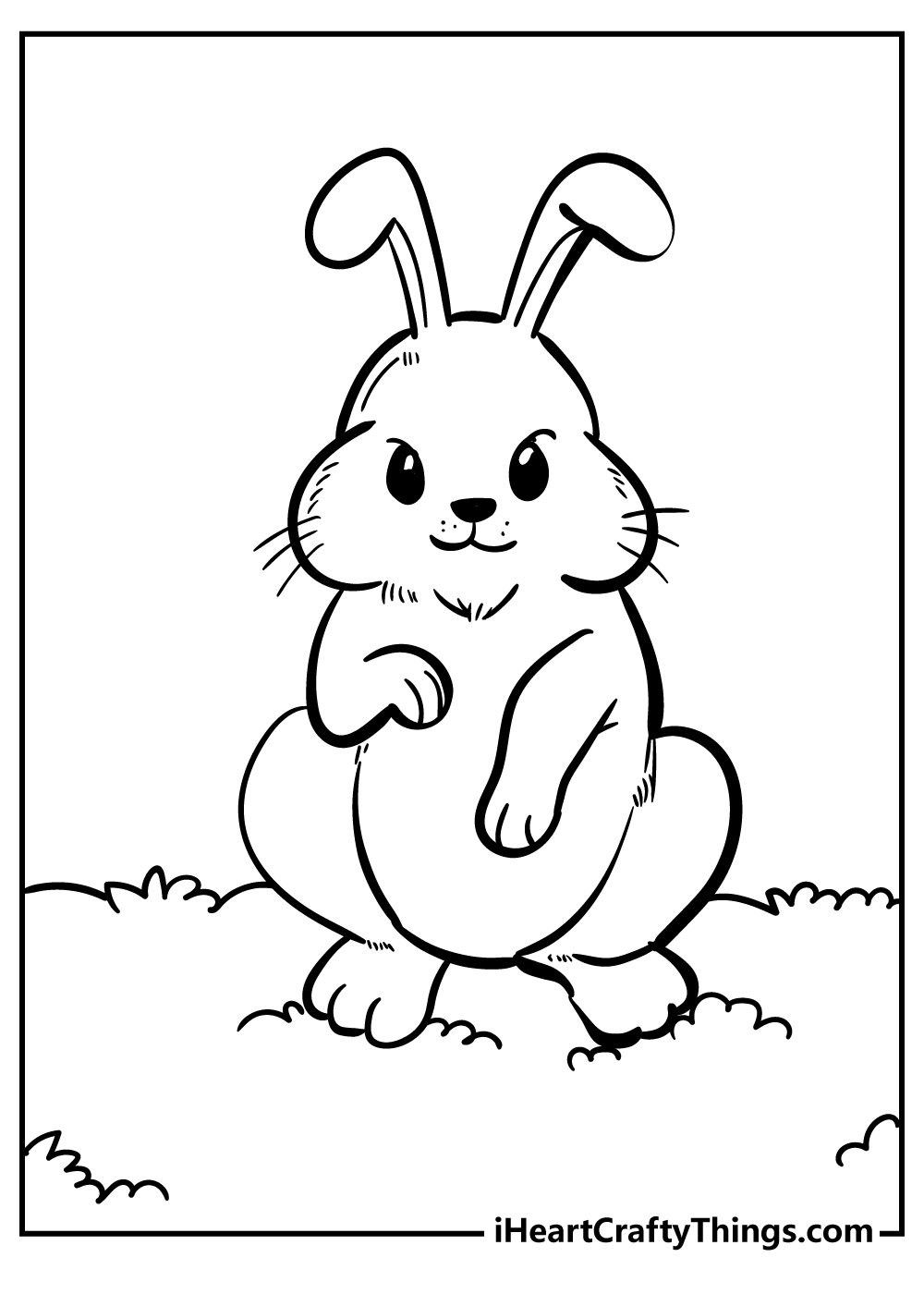 Peter Rabbit Coloring Pages – Which will you choose?
We hope that you had a really fun time working on this collection of free Peter Rabbit coloring sheets for kids!
We tried to create a good variety of poses and scenes for you to color and get creative with.
Remember to print out as many copies as you like, and be sure to share them with your friends and family.
When you have completed this collection, you can find many more free coloring page collections to enjoy on our website.
We can't wait to see you there for more coloring fun! You'll want to keep checking in, as we have many more coming soon.
Then, we would love it if you would share your favorite completed Peter Rabbit coloring pages on our Facebook and Pinterest pages. We always love to see your creative artworks on display!