There are certain plants and trees that come to have certain associations attached to them. For example, you may associate pumpkins with the fall or maple leaves with Canada.
Another example would be the association of palm trees with vacation fun and exotic vacations. This is what we will be focused on in this amazing collection of free palm tree coloring pages for kids!
This set of free palm tree printables will be perfect to enjoy during a vacation or times when you're dreaming of vacation days
You can print and share these pages as much as you like, so you can really get creative with it!
We have a great variety of different images to enjoy, and you can pick some favorites or color in every single one to create a wonderful collection of finished coloring sheets!
These printables will be perfect for some vacation fun!
When you have completed your favorite pages from this set, you can share the results on our Facebook and Pinterest pages to show off your art skills!
We hope you have tons of fun working on these palm tree coloring sheets for kids!
10 Brand New Palm Tree Coloring Pages – Free to Print and Color
This first page of our collection of free palm tree coloring pages for kids features a wonderfully peaceful scene.
There's a small island with a single palm tree, and this would certainly be a nice place to kick back and relax!
Coloring this image is just a part of the fun, however! You could also get out your pencils and pens to draw some extra background details to create your own personalized scene.
What kinds of fun details would you add to this particular printable?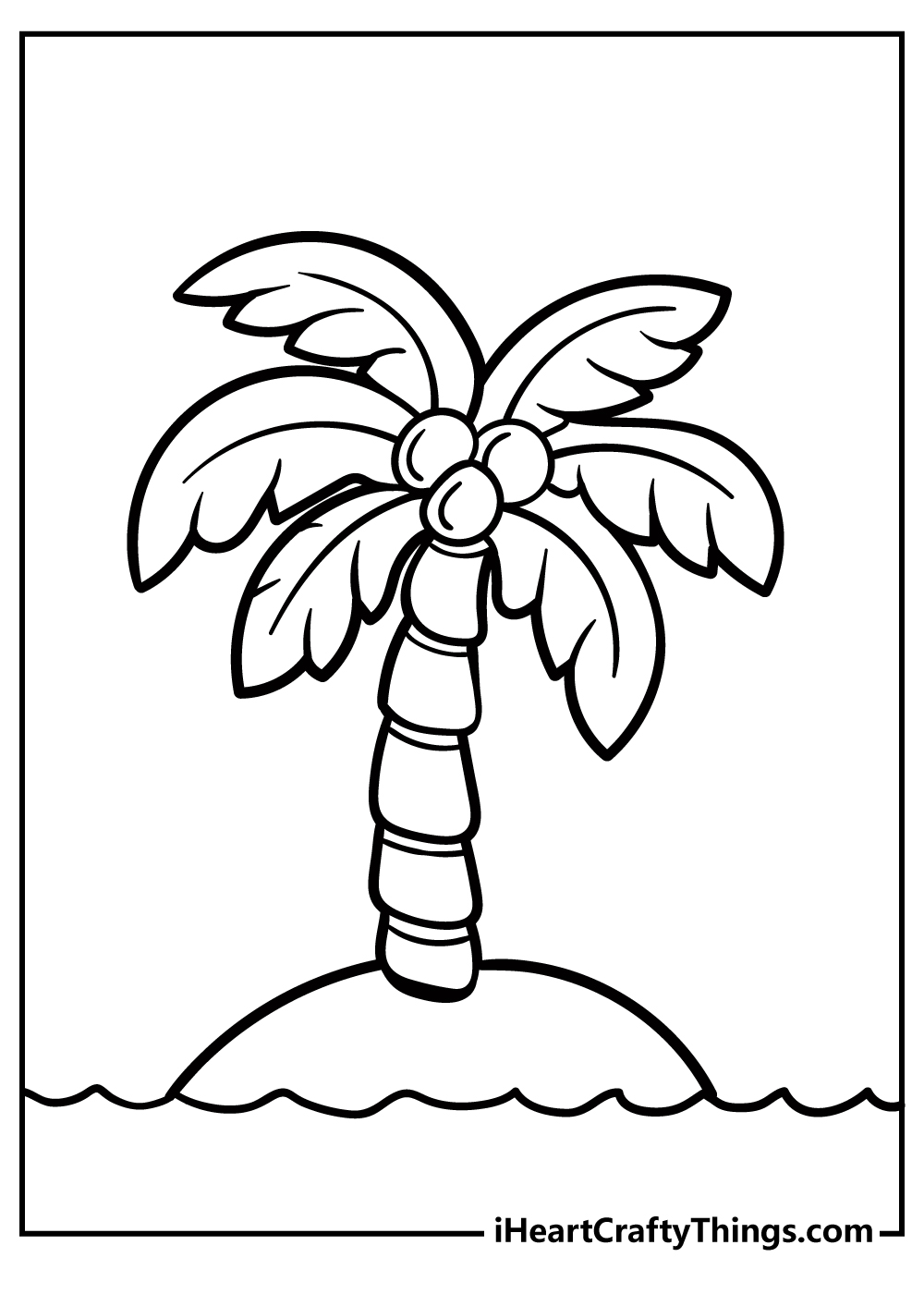 For the second palm tree coloring sheet we have for you, we have a simple yet relaxing depiction of one of these palm trees.
Even though it may be a simple composition, you can still get really bold with your colors!
You could try to keep the colors looking a bit more realistic and muted, or you could use your favorite bright colors for a more stylistic approach.
What colors will you choose for this relaxing printable?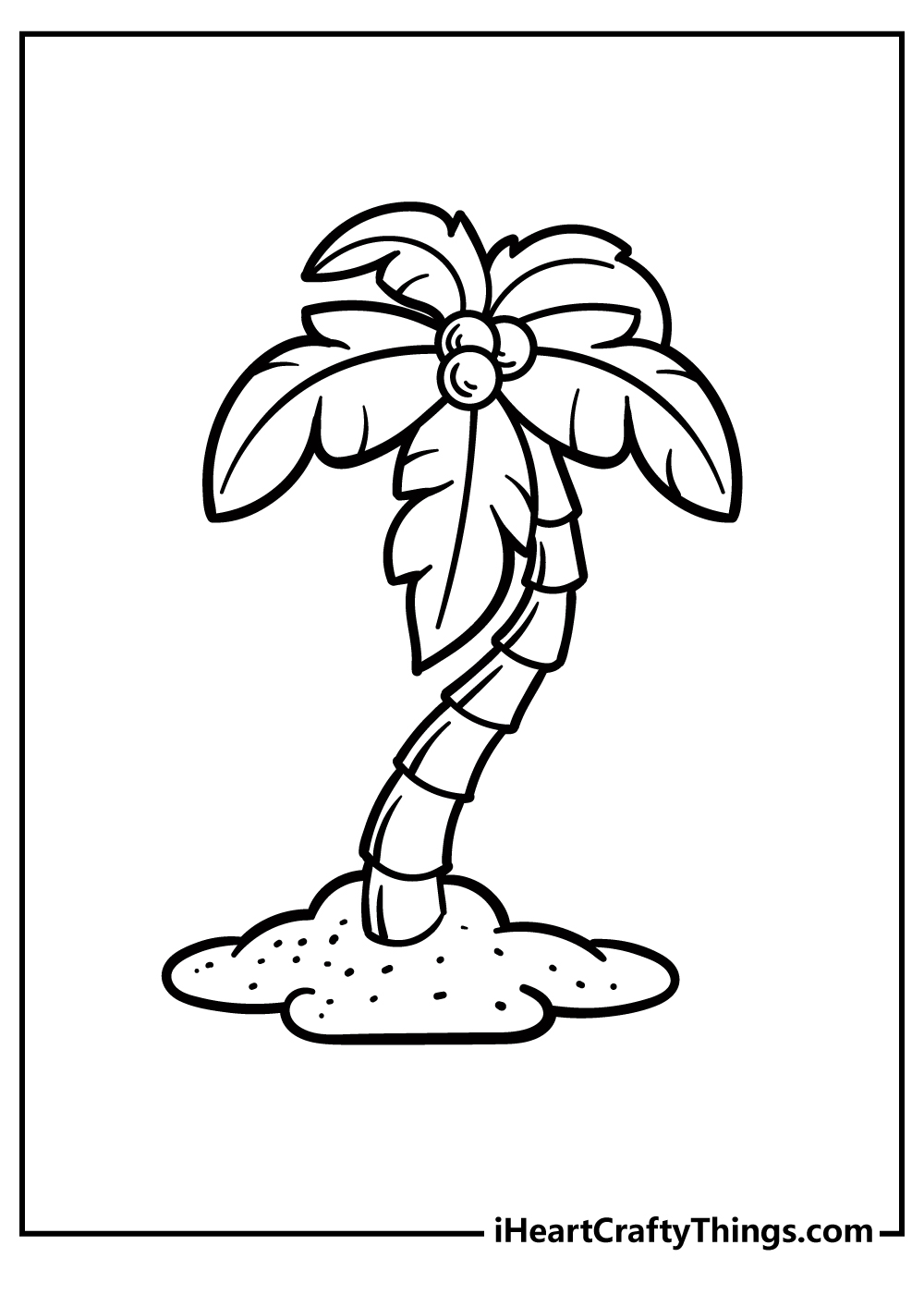 Get ready for another relaxing palm tree coloring printable in this next page of our collection! This picture also takes on a simple, stylized style for you to color in.
We mentioned in an earlier step that you can draw some extra details to add your own spin to a picture, and that is something that you could do for this one as well!
What kind of background do you think would suit this coloring page?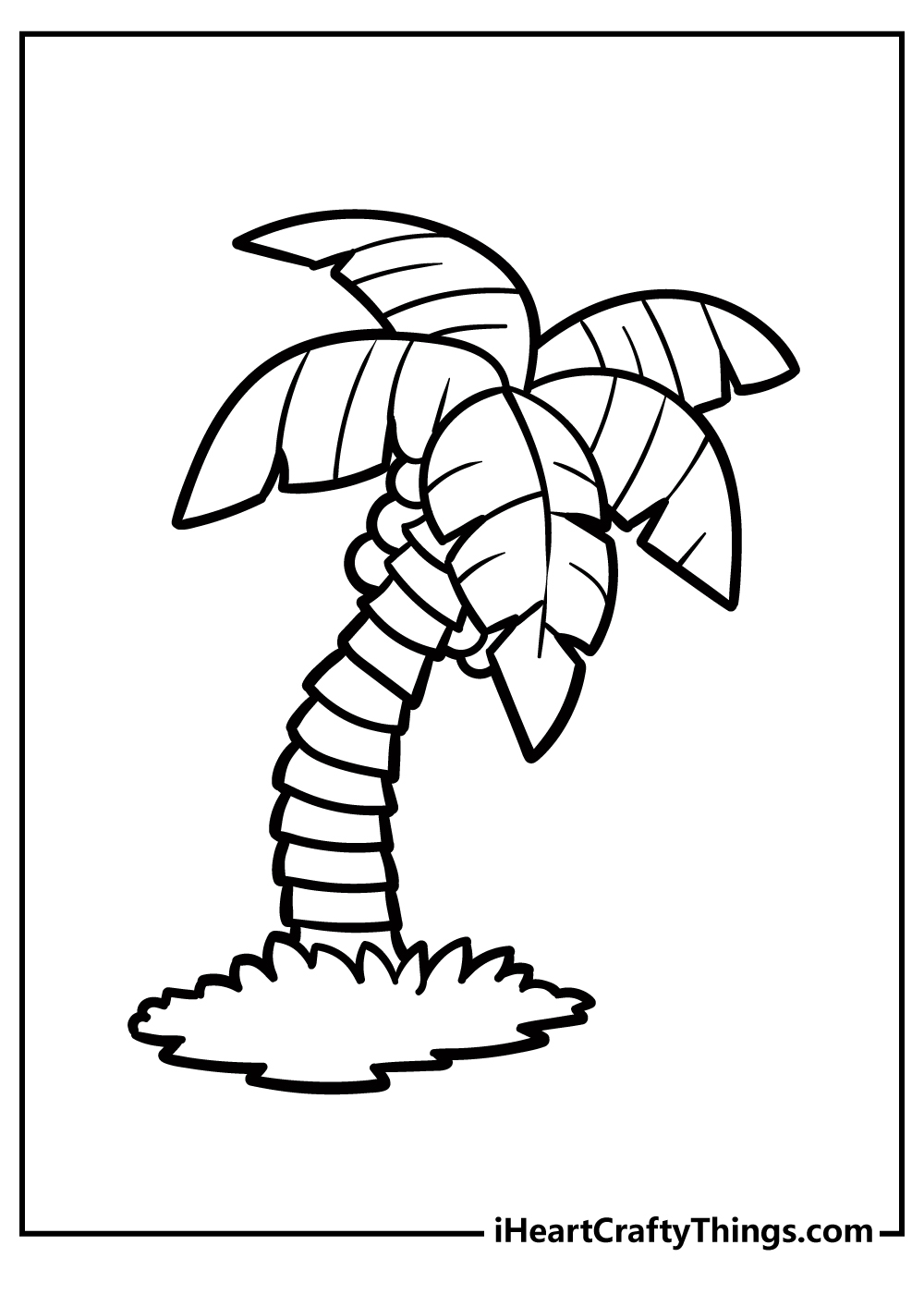 There's a lot of personality to this next free palm tree coloring page! There are lots of sharp lines and edges to both the trunk of the tree and the leaves on it.
When coloring this one, we would use some bright, vibrant colors to suit the personality of the composition.
This is just one of many approaches you could take, however, and you should go with whatever you feel inspired by as you finish it off!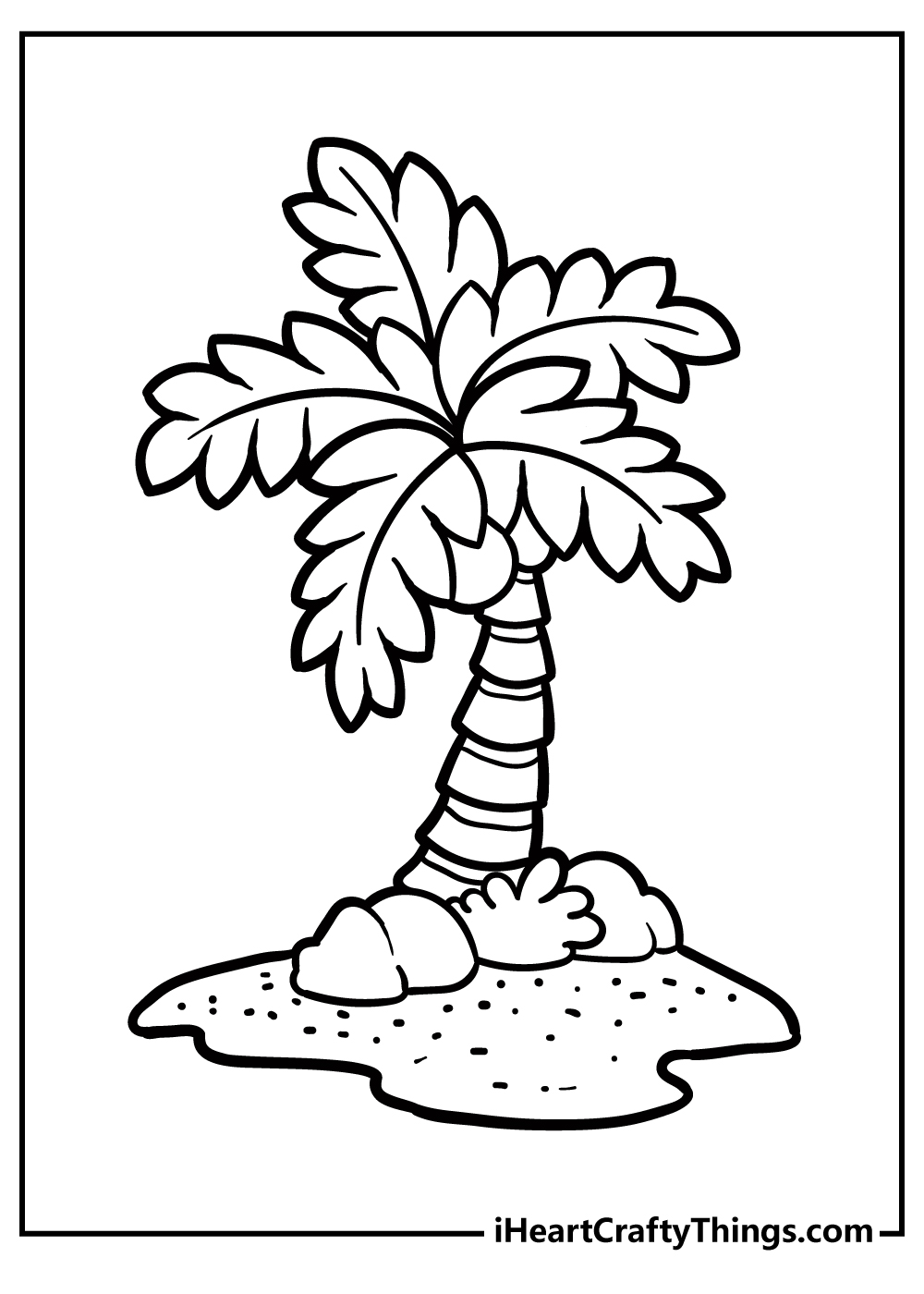 It would be great to grab a cool drink and sit underneath the tree in this next palm tree coloring sheet!
You can really create a mood with the colors that you choose for an image, and there are a few approaches that you could take here.
For a more relaxed atmosphere, you could use more muted color schemes to suit that mood.
If you would like to recreate the vibrancy of Summer, then brighter, more intense colors would be the perfect fit! What mood are you thinking of going for in this printable?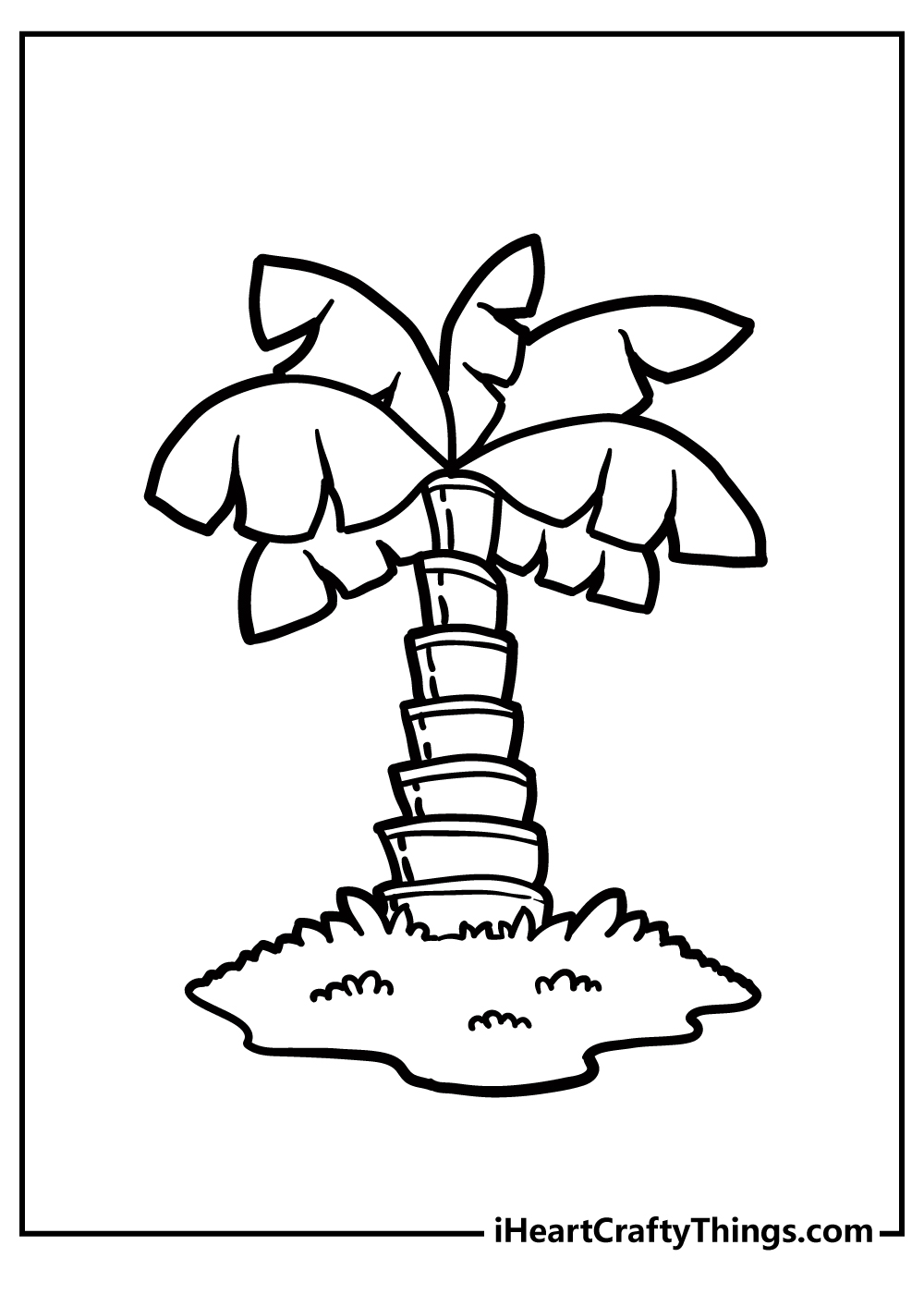 We have another peaceful scene in this sixth palm tree coloring printable!
If you have art tools and mediums that you tend to stick with, it could be fun to try out new ones you are unfamiliar with.
Perhaps you could use some colored markers or even some watercolors and acrylic paints for a few ideas.
You can print out as many copies as you like, so you don't have to worry about messing it up as you experiment!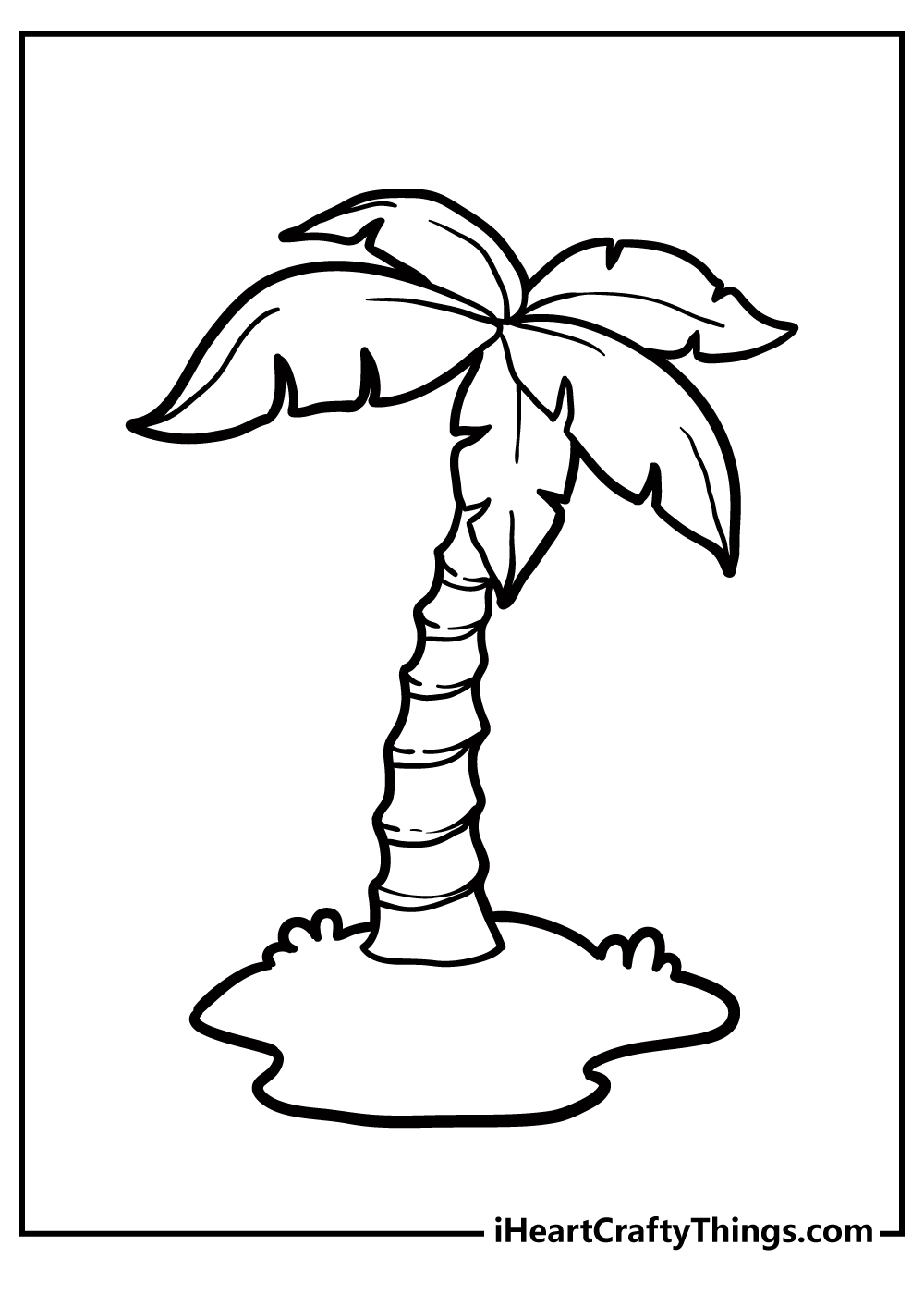 It's time for image 7 of this collection of palm tree coloring pages!
The background is very empty on this one, so you could really go crazy with some background elements and details if you wanted to add to the composition.
What kinds of backgrounds do you think would go well with this coloring printable? Perhaps you could even draw yourself relaxing underneath it!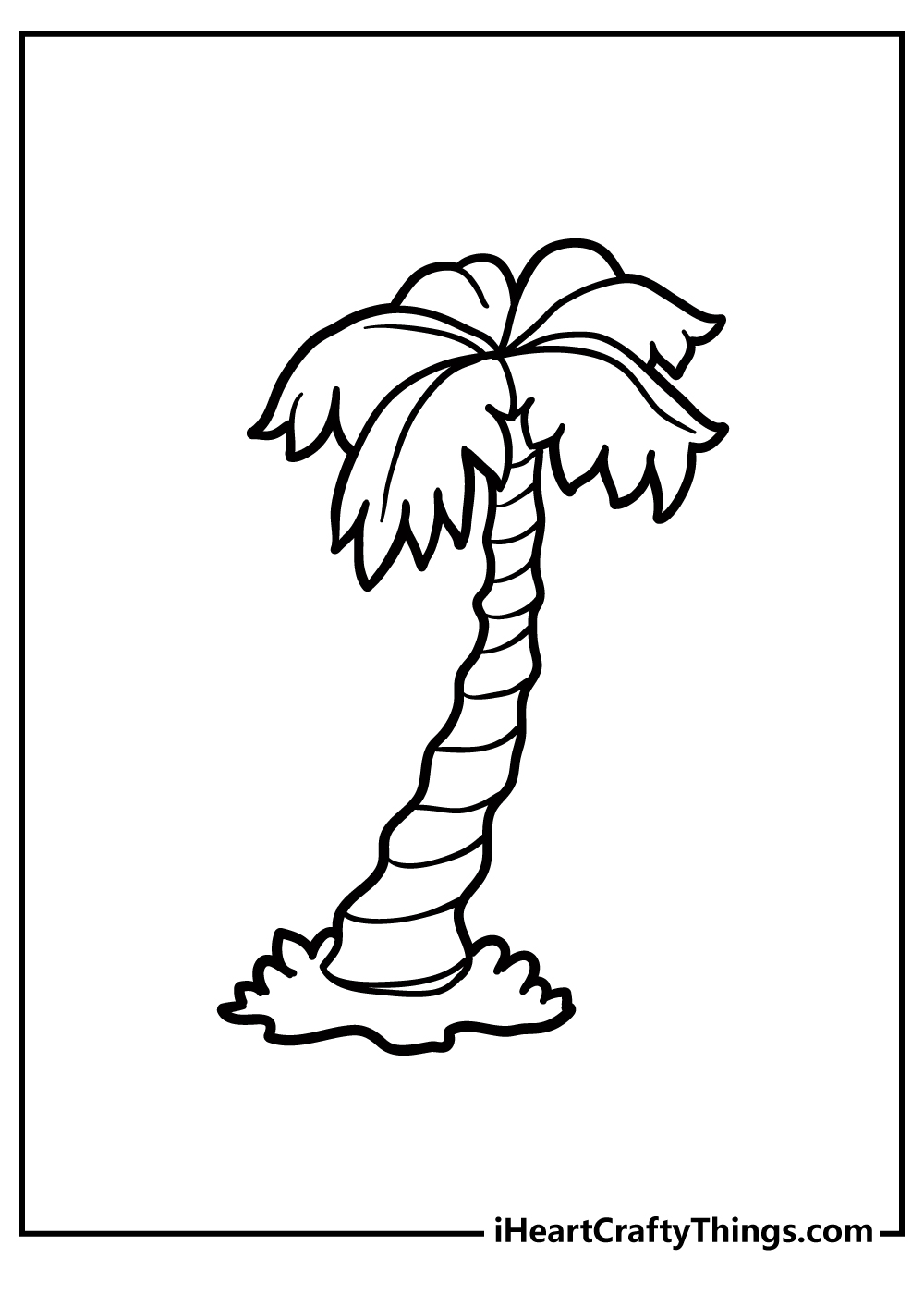 We think that this next palm tree coloring sheet would be perfect for some vibrant color details!
The trunk of this palm tree is separated into lots of different sections, so one approach would be to use lots of bright, vibrant colors for each section.
This would create a bold, stylized look for the image that we think would look amazing!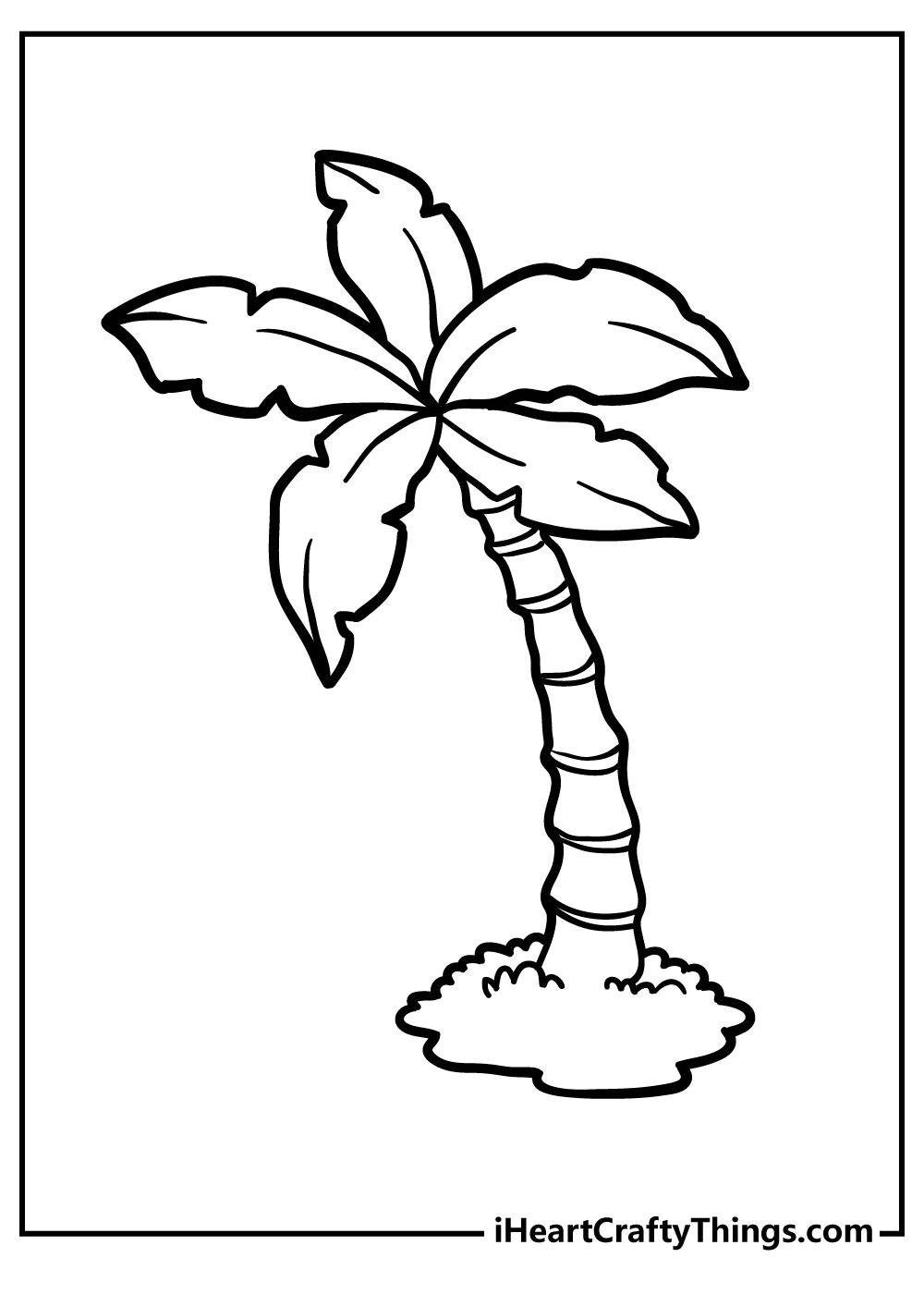 We're nearing the end of this collection of free palm tree printables, but we have some lovely images for you to enjoy for the final two!
This next palm tree is big and tall, and there is a lot of space at the base. Once again, this image feels like it's simply begging for some amazing extra details and additions.
It will be very interesting to see what colors and extra touches you choose for this image if you decide to color this coloring sheet!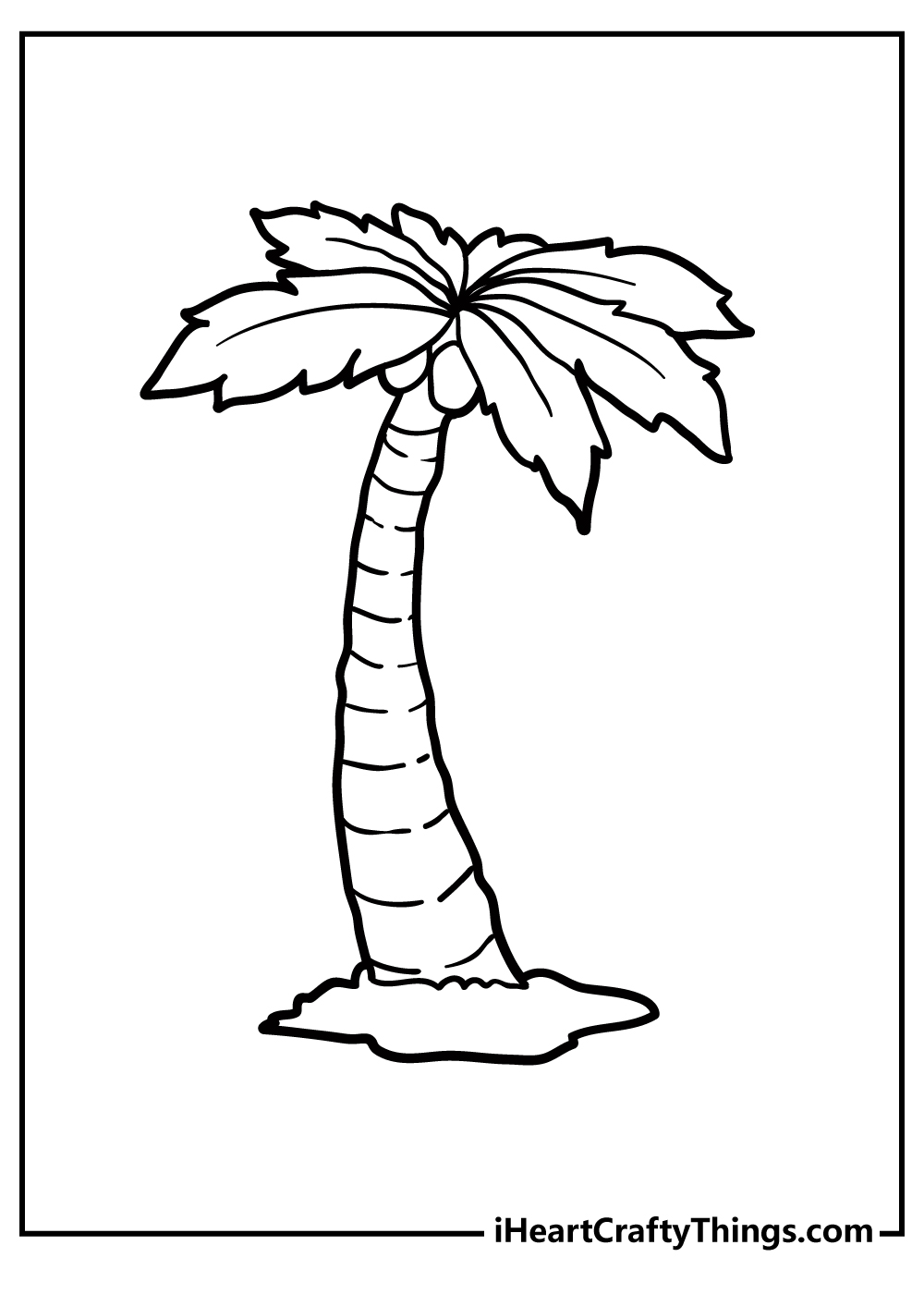 This is the final page in this collection of free palm tree coloring sheets, and this should be a fun one to close off this collection.
We've spoken a bit about changing up art mediums when coloring these printables, but remember that you can also mix various mediums together in a single image for a really dynamic look!
You can also print out multiple copies and share them with your friends and family to see how different people interpret the same image. We hope that you have lots of fun with this final printable!
Palm Tree Coloring Pages – Which will you choose?
We hope that this collection of free palm tree coloring pages for kids provided a lot of vacation-themed coloring fun for you to enjoy!
There is a lot of room for your own creativity and flair in these images, and it will be great to see how you finish them off.
Remember to print out as many copies as you like and share your favorites with your friends!
This set of free palm tree coloring printables is just one of many amazing themed sets we have for you!
You can check out many more coloring pages on our website that are free for you to print and enjoy.
Lastly, we would love to see how you colored in these palm tree coloring sheets!
You can share your favorite finished pieces on our Facebook and Pinterest pages, and this is a great way to show off your amazing creativity.