There are so many different kinds of trees and plants in nature, and each of those trees also has unique leaves on them.
The variety seen with these leaves can be amazing, and this collection of free leaf coloring pages for kids is here to show off some of that variety!
You will really get to show off your creativity as you color these 15 pages in any way you choose!
Get ready to enjoy this collection, and be sure to share some of your finished pages on our Facebook and Pinterest pages.
15 Brand New Leaf Coloring Pages – Free to Print and Color
We have a simple yet cool-looking specimen for this first page of our collection of free leaf coloring pages for kids!
This one is long and thin with a jagged edge, and there are some great vein details to color as well.
How do you think you will kick off this collection with your color creativity?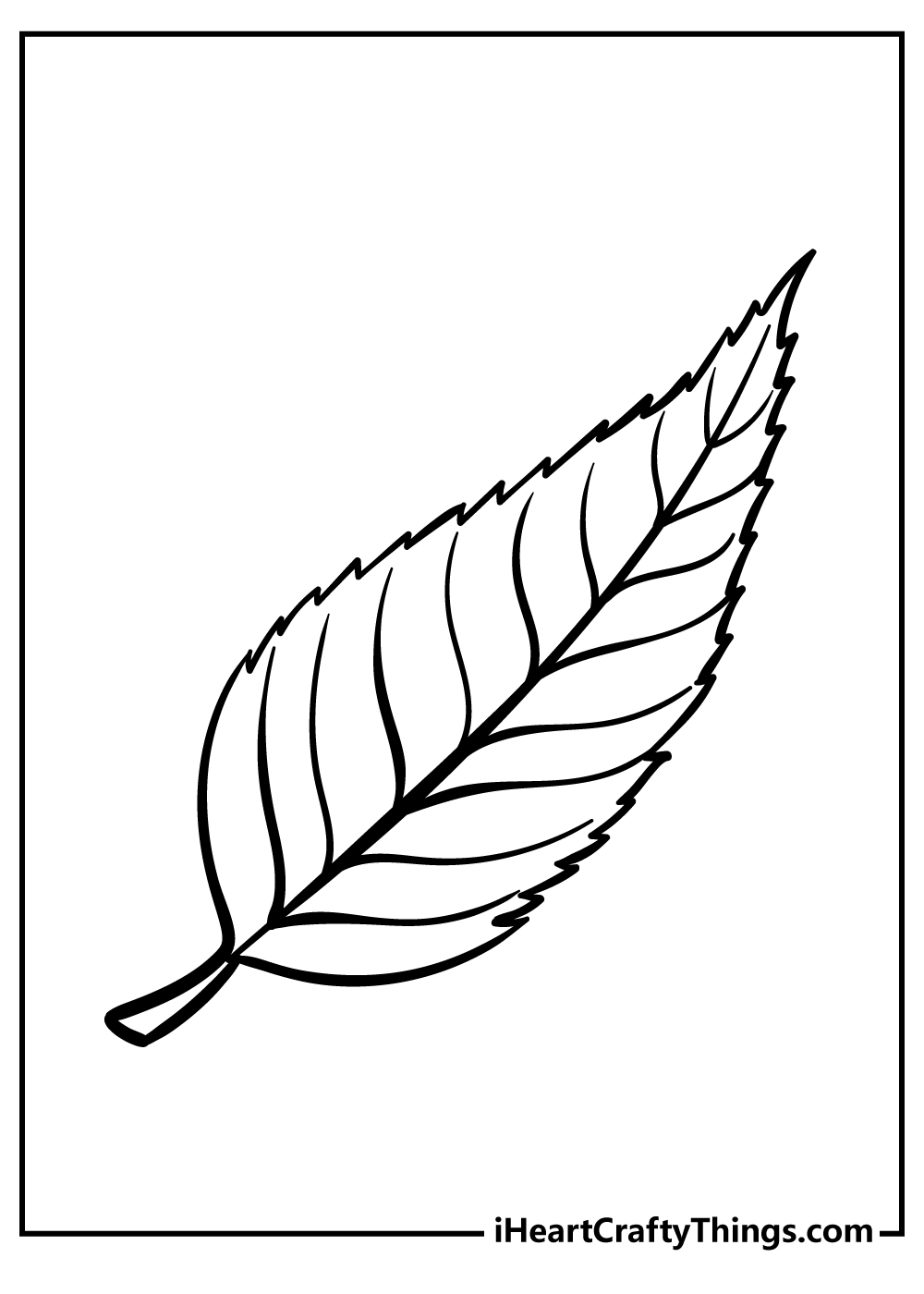 The second leaf we have for you is a lot more complex than the first one. This leaf has a rounded overall shape, but there are some thick veins and gaps on display for you to color.
This one would be perfect for some more intricate color details, and it's the kind of image where you can really take your time to create something incredible!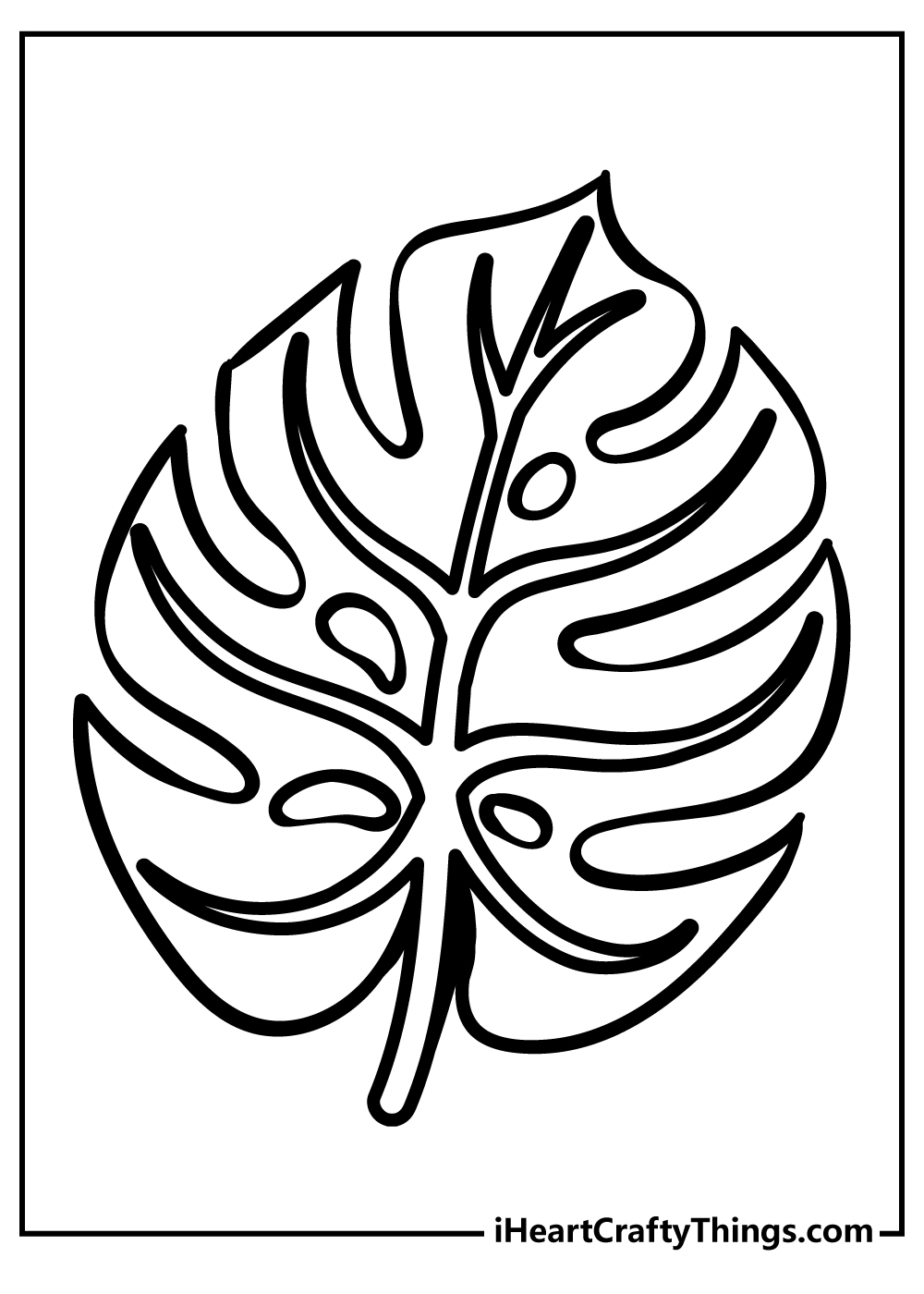 The third leaf that we have in store for you has five separate sections that make it up. These sections vary in size and shape, but they certainly make for an interesting leaf.
For an extra fun touch, maybe you could use different colors for each section to really make this image pop!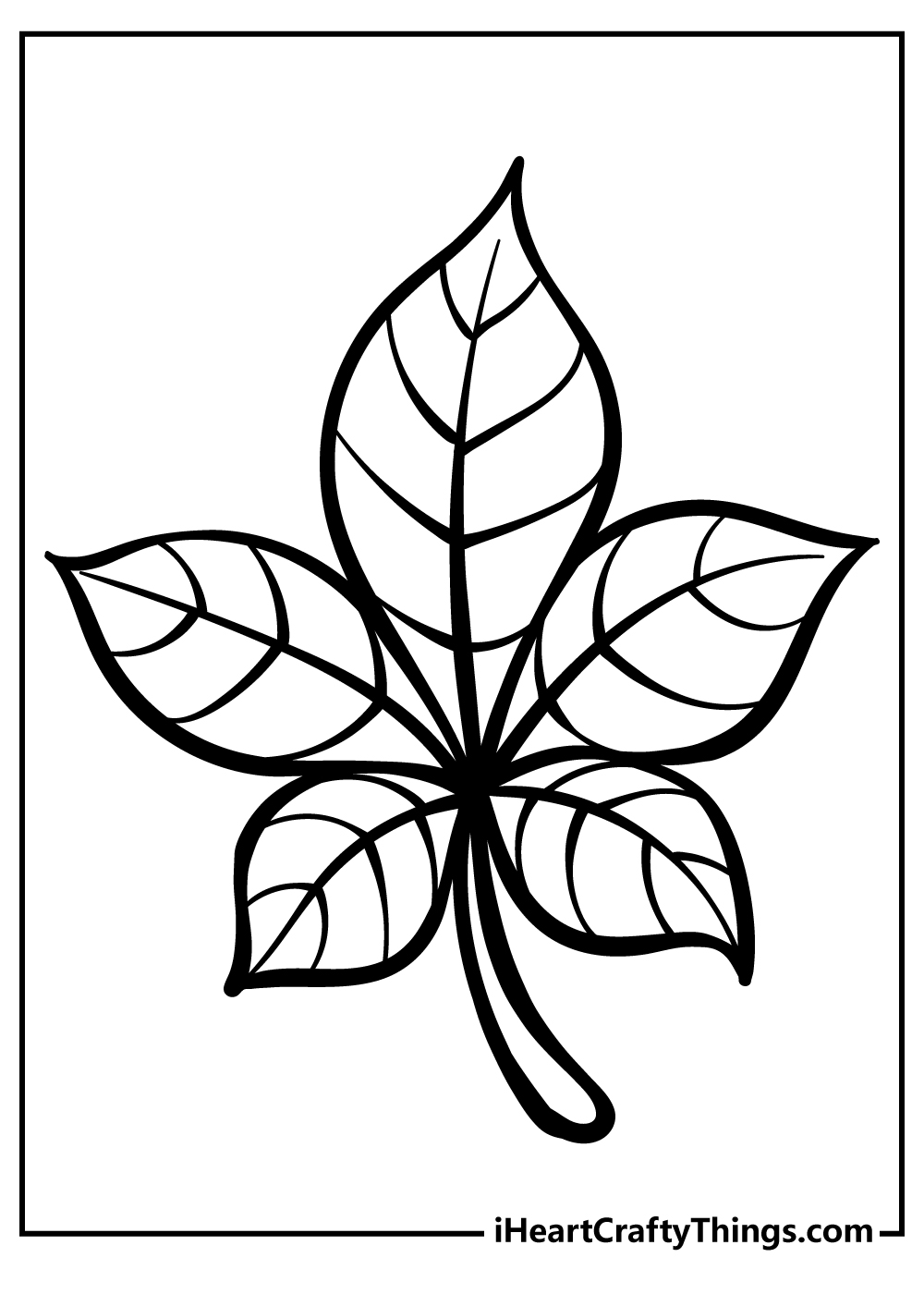 The fourth leaf we have is on the move! This one seems to be falling from a tree, as there are some curved motion lines drawn around it.
Because of this, we think that using Fall colors such as yellow, orange or brown would be perfect for this leaf.
Do you think you will go for a Fall feel or maybe make this leaf look greener?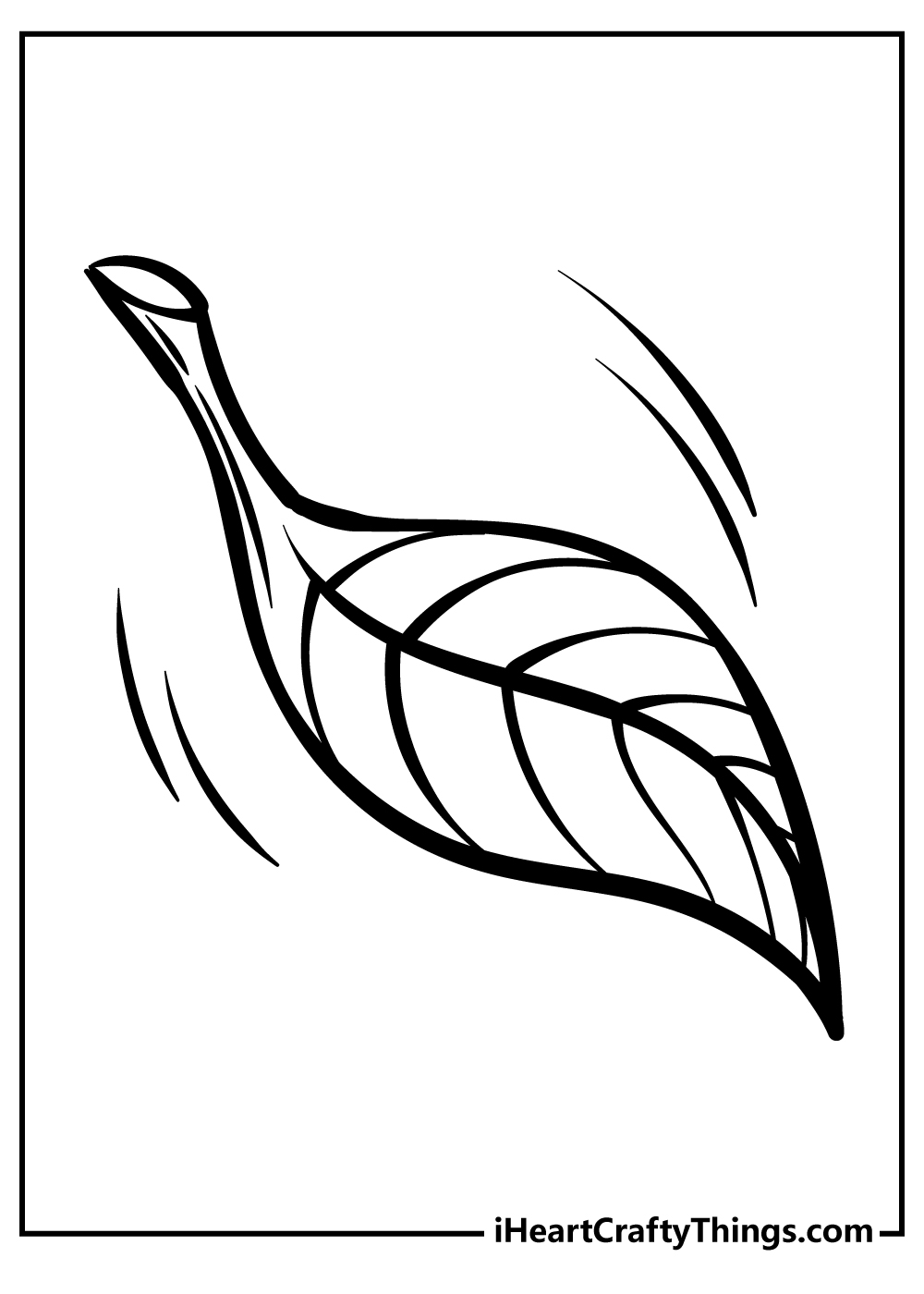 We have another leaf coloring sheet that features a potential Fall setting for you to color here! This leaf has a really cool shape to it with loads of pointy edges.
Once again, there are some motion lines around it, and that is why we think this one would be perfect with some Fall colors.
It's up to you, so we will be interested to see what kind of approach you take with this one!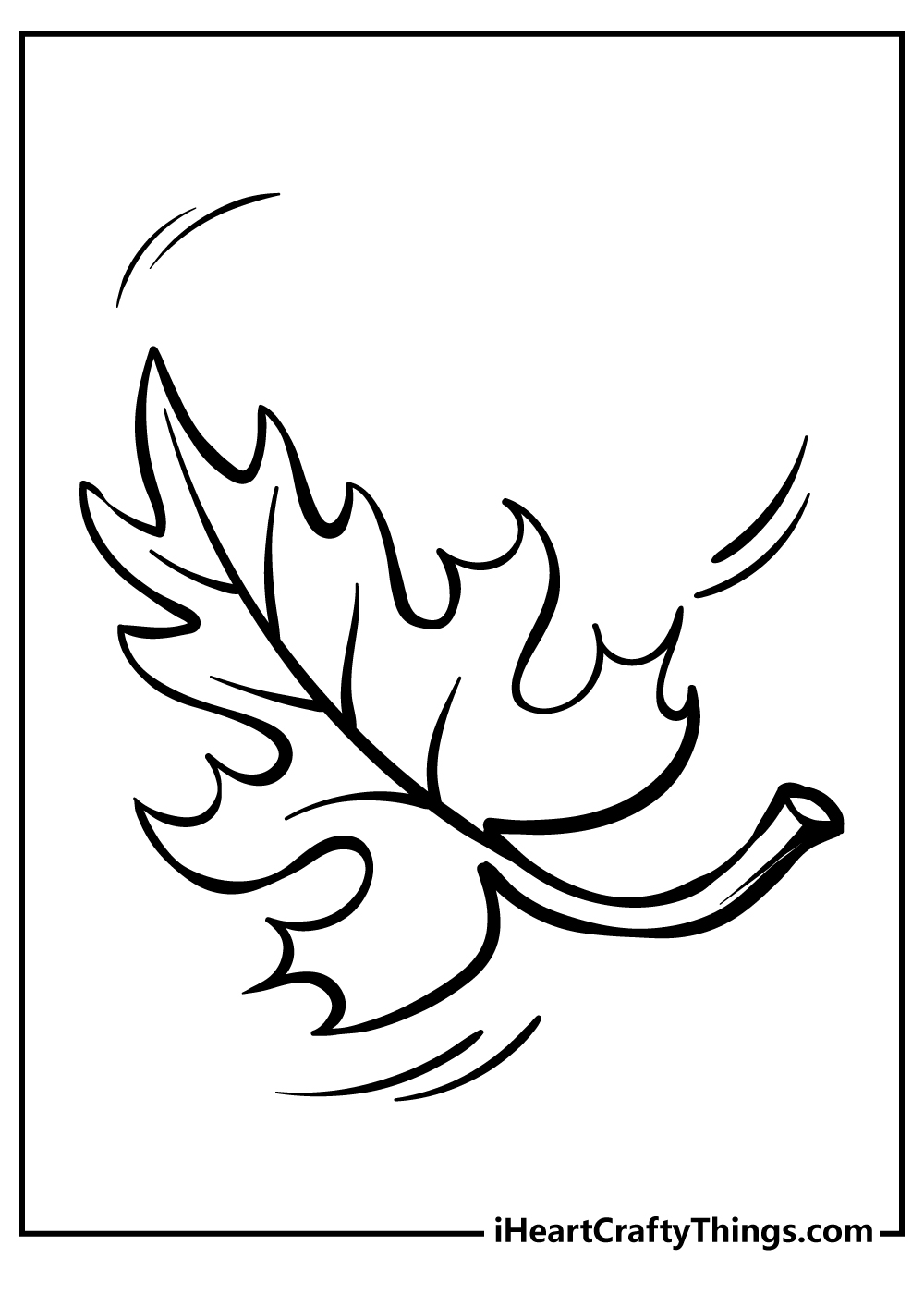 The detail on this sixth leaf is really wonderful. It's another one that has some pointy outlines, and the pattern of the veins is also really cool.
There are so many ways that you could choose to color this one! You could keep the colors realistic or make it more stylistic with some bright colors and patterns.
It's entirely up to you!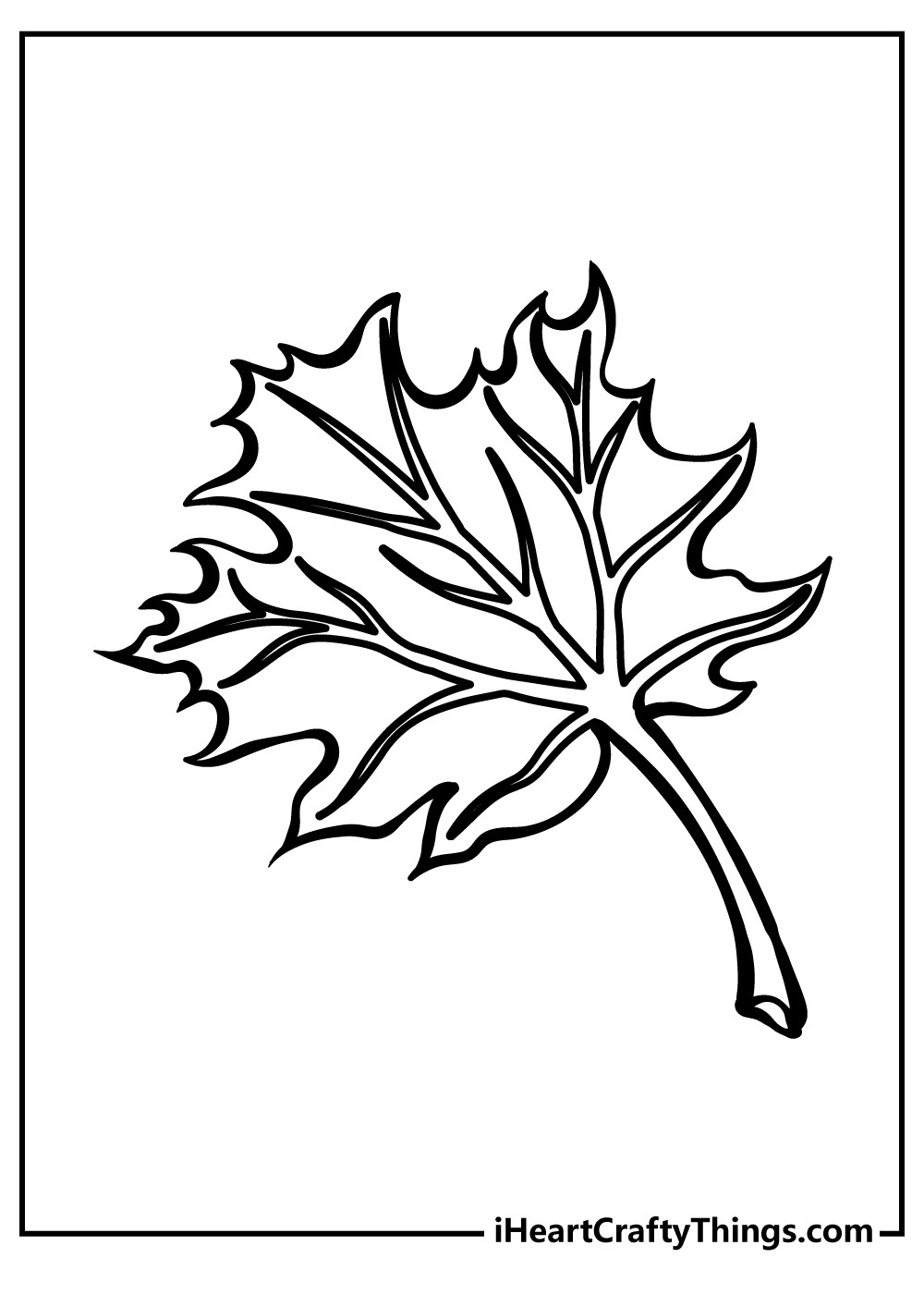 Our next picture features many smaller leaves on a branch instead of one larger one.
These leaves also vary in size, shape and detail, and you can again decide whether you would like to go for a unified color scheme or maybe make each one a unique color.
Whichever approach you take, we know it will look great!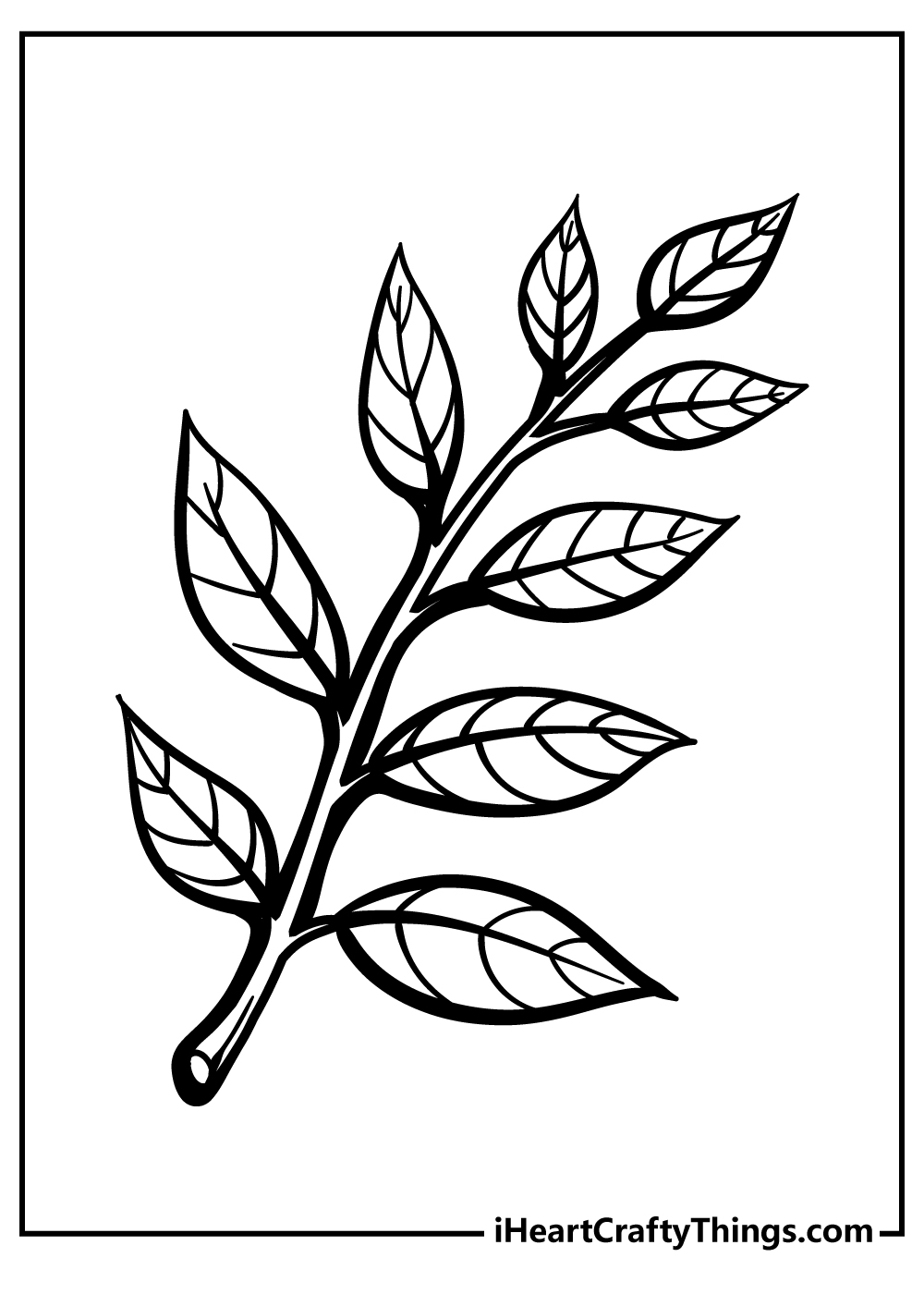 There's another leaf with some great vein details for you to color up next. This leaf also has a complex set of vein details, so you could color on and around the veins to make them stand out.
You could also use contrasting colors for the veins and the rest of the leaf to make them stand out even more!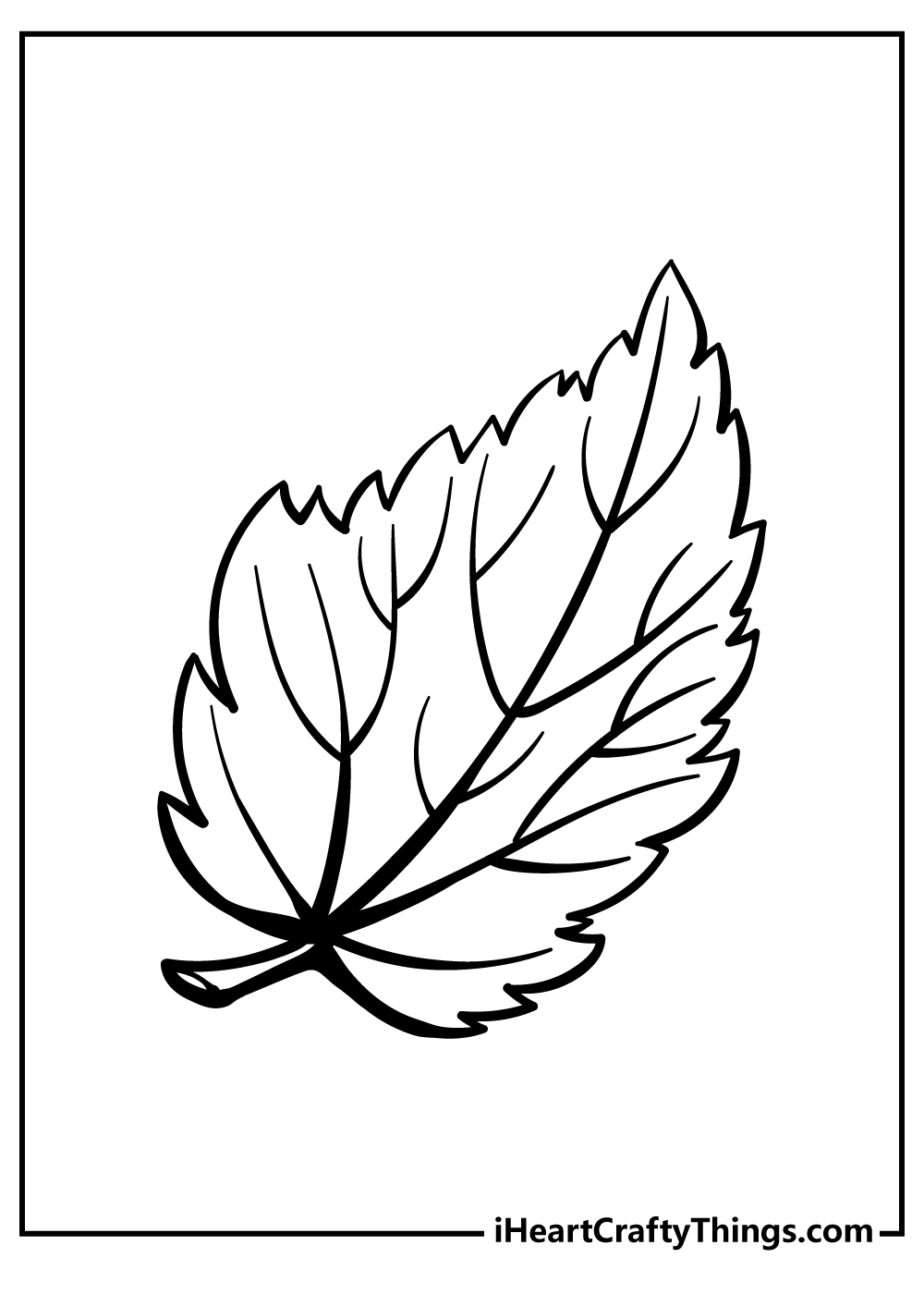 This next leaf has a wonderfully simple design to it!
The outline is rounded and wavy with some simple veins, and we think that some mild colors like light greens would create a lovely calming feeling for this leaf.
Do you agree with that approach or do you have something else in mind?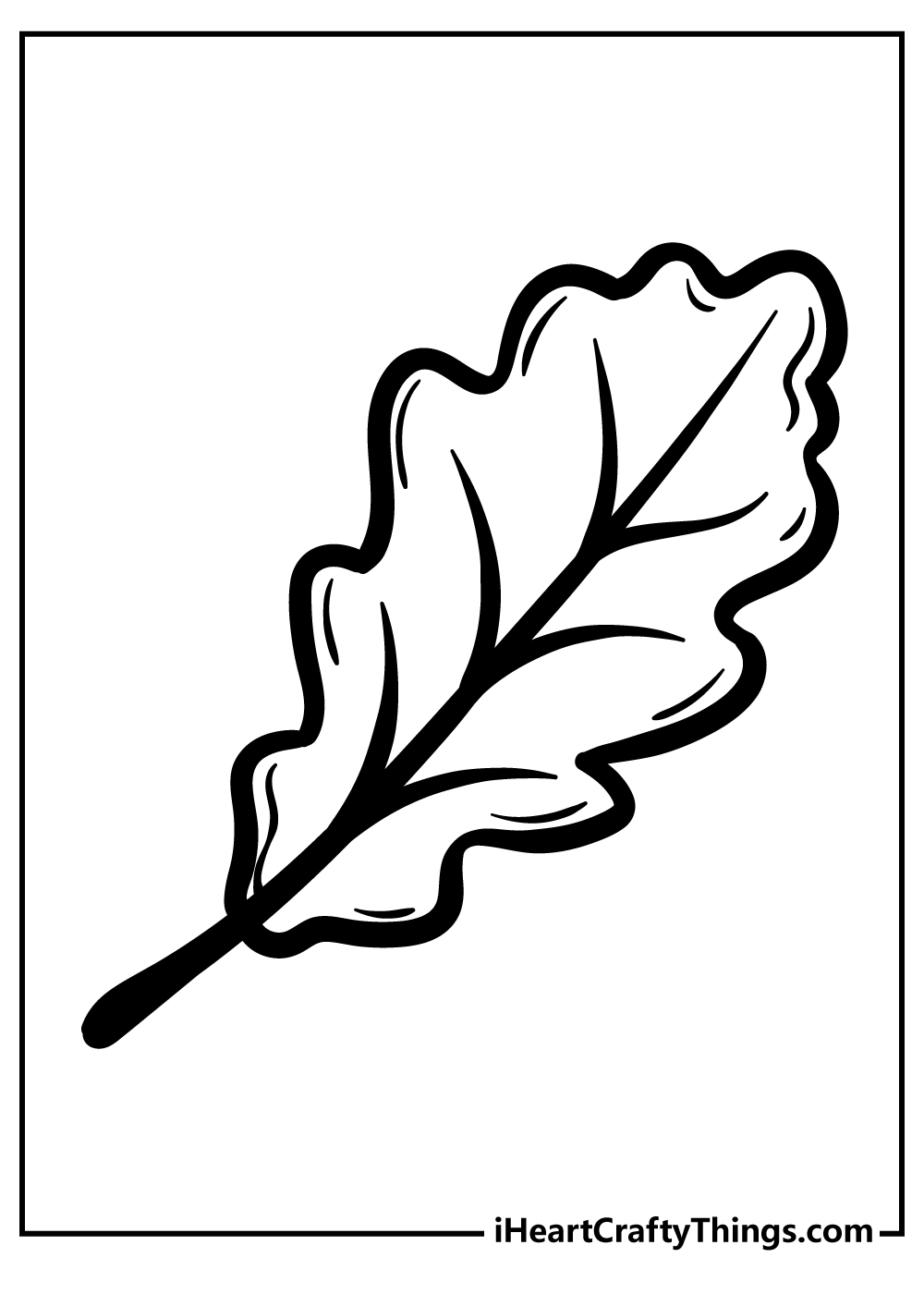 For the tenth leaf coloring printable we have, there is another design that has several smaller leaves on a central branch for you to color.
Once again, having lots of smaller leaves like this helps to give you more options when it comes to coloring.
This is one you can really have fun experimenting with!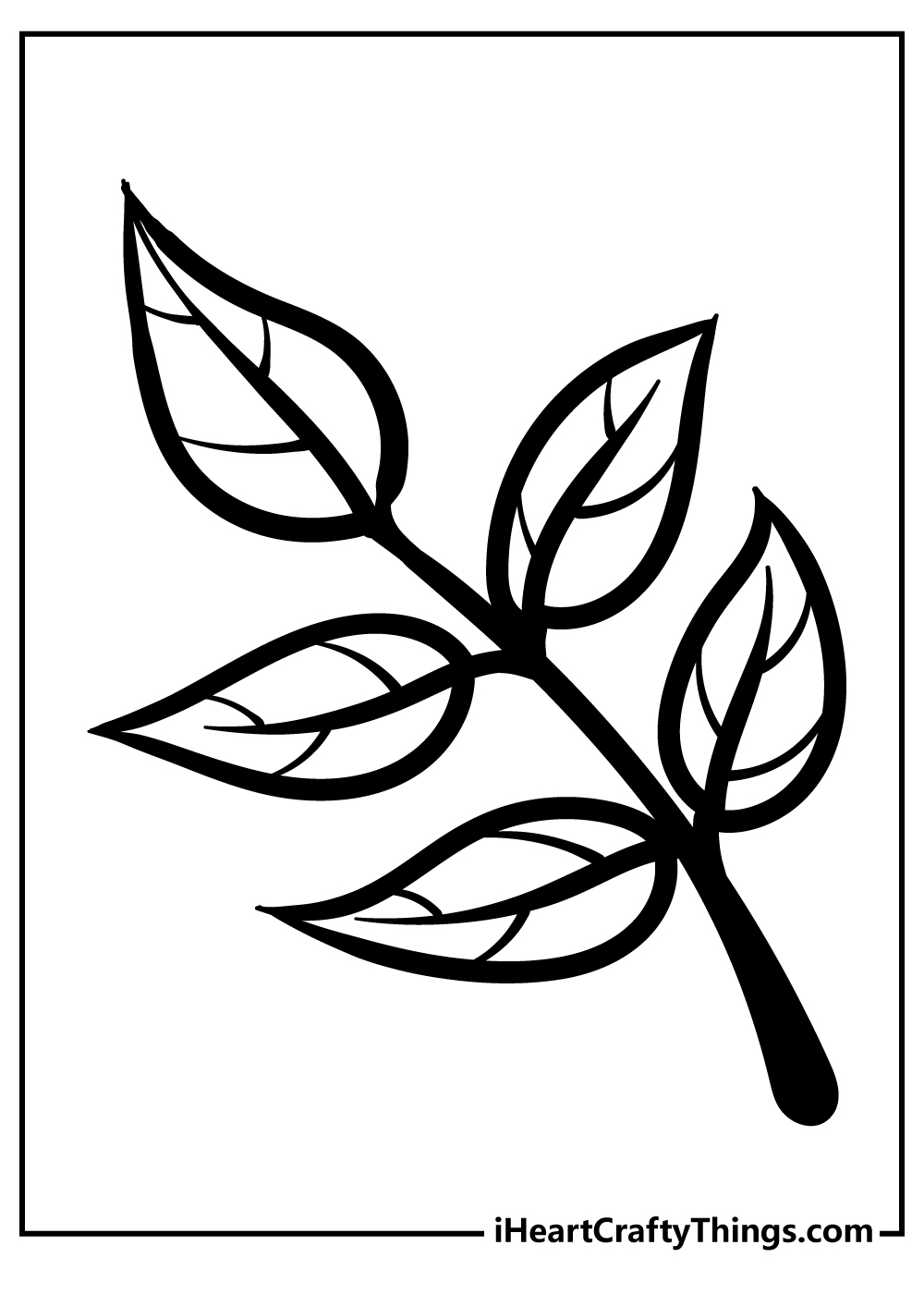 Here's another great-looking leaf that is ready for you to color! We have another one that has a more rounded shape overall, but it culminates in a pointy tip.
The outline is quite pointy with some simple veins, so you have plenty of small details to add some colors to.
The only question is which colors will you choose?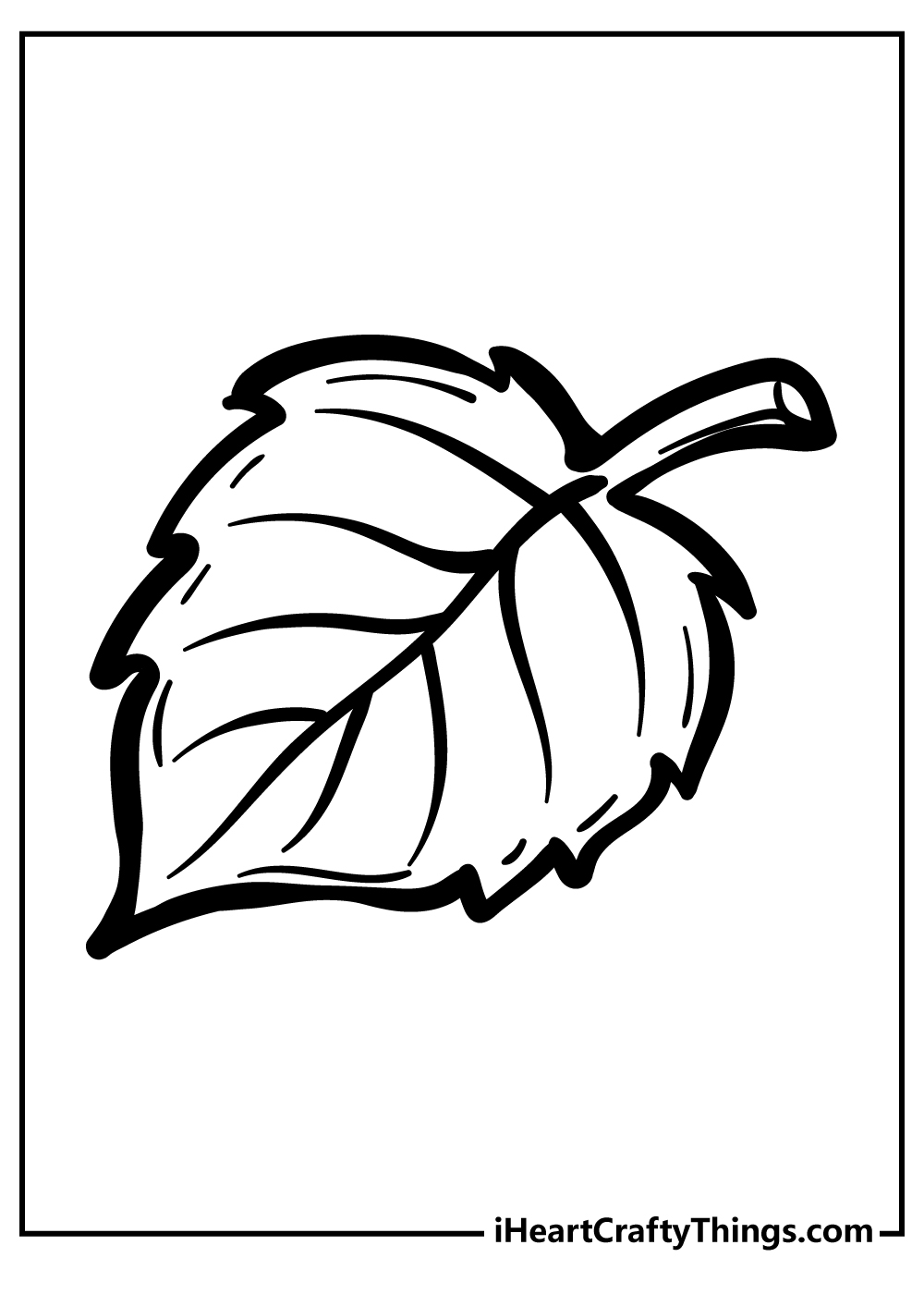 We love the intricate vein details displayed on this next leaf. This one is a maple leaf, which is most frequently associated with the Canadian flag.
You could go with this association by using some bright reds on this leaf, but there are many other colors you could use instead!
Anything you decide on will look great in its own way, so be sure to have fun with it!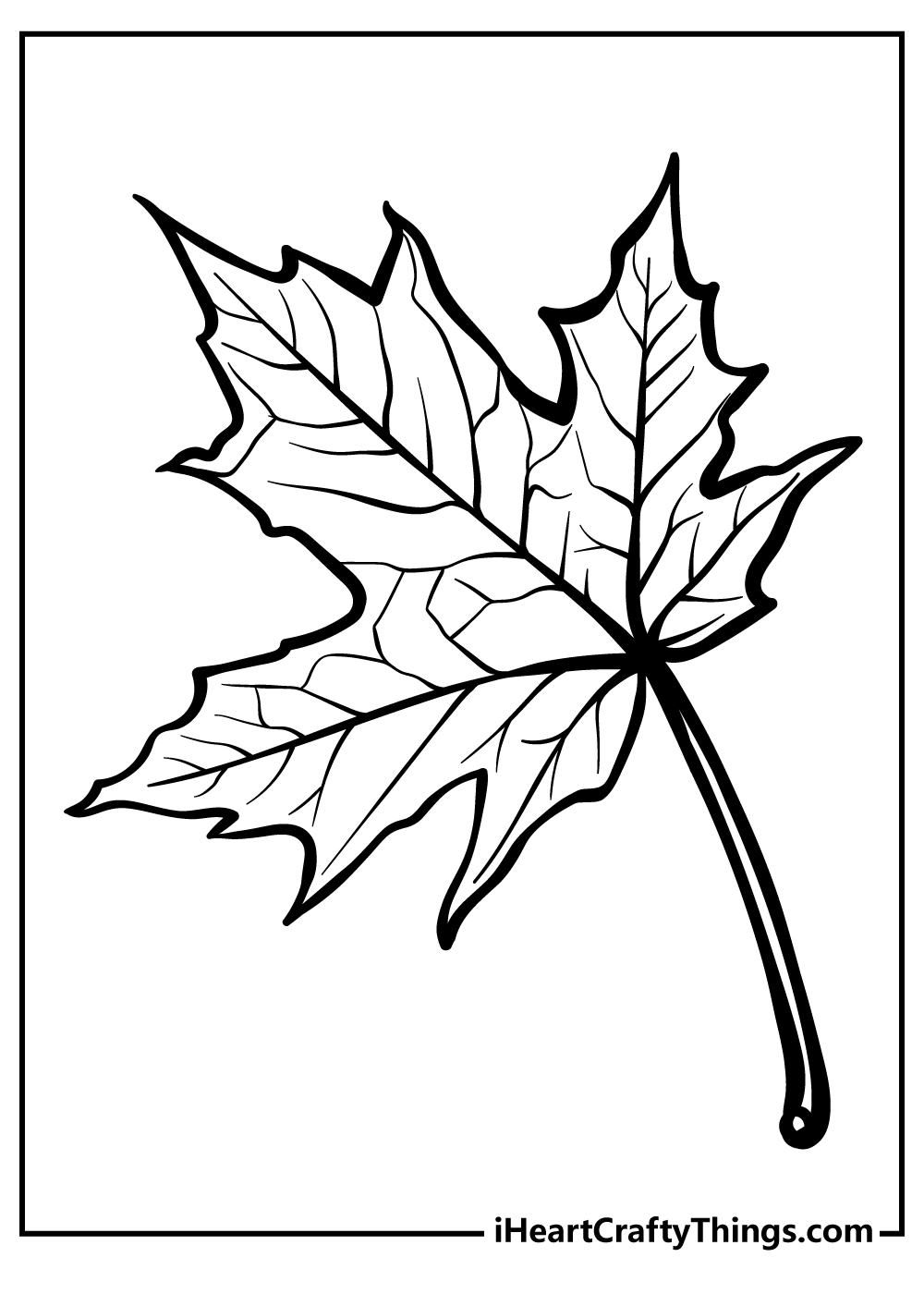 There's a different view of the iconic maple leaf for you to color here. Because these two pages deal with the same leaf, they would make great pages to pair with one another.
When doing this, you can either use similar colors to make them more unified or you can use contrasting colors to make them stand out from one another even more.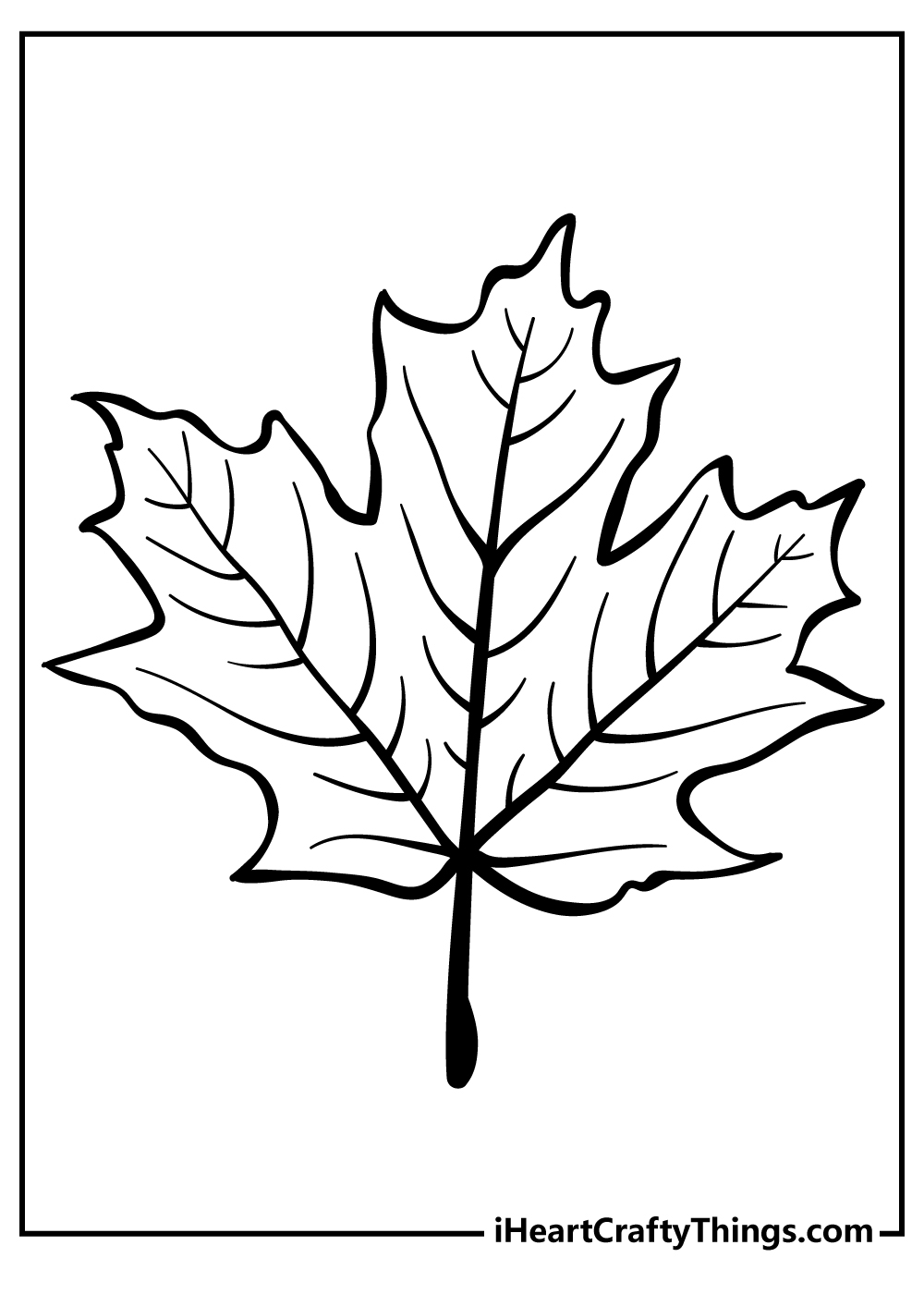 This is another fairly simple leaf, but it still looks really cool!
Having some vein details on these leaves to color is always great, and we would recommend using some colored pens or markers for these veins.
These art mediums would make coloring the more intricate lines and patterns much easier to do.
Which mediums do you think you will try?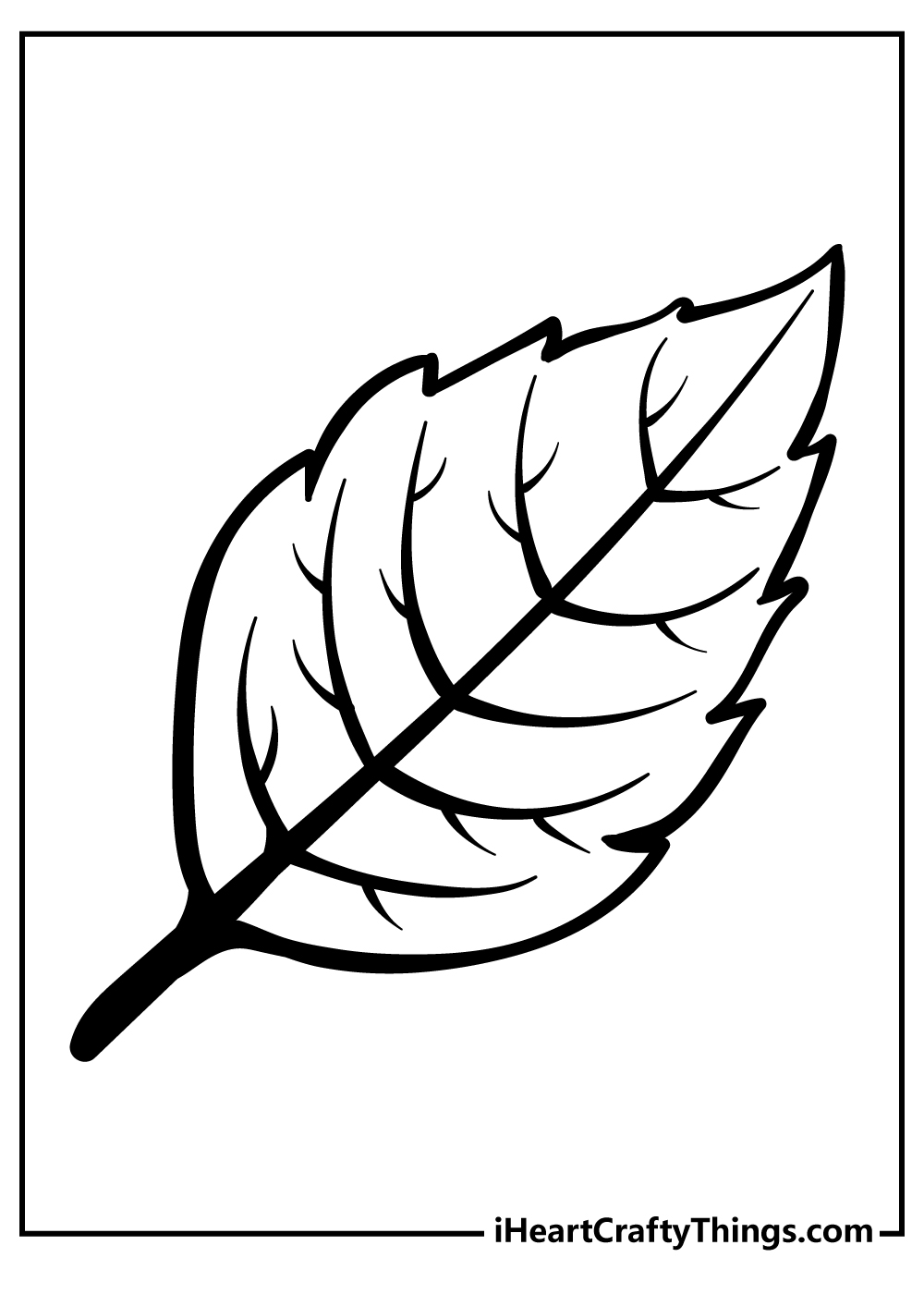 You have reached the final leaf coloring page that we have for you, and it's another wonderful specimen! For this final leaf, you could maybe try out some new art mediums to shake things up.
You could even get extra creative and crunch up some dried leaves before gluing them onto this leaf drawing.
That would be a great way to add some texture to this image! What other craft ideas would suit this final leaf?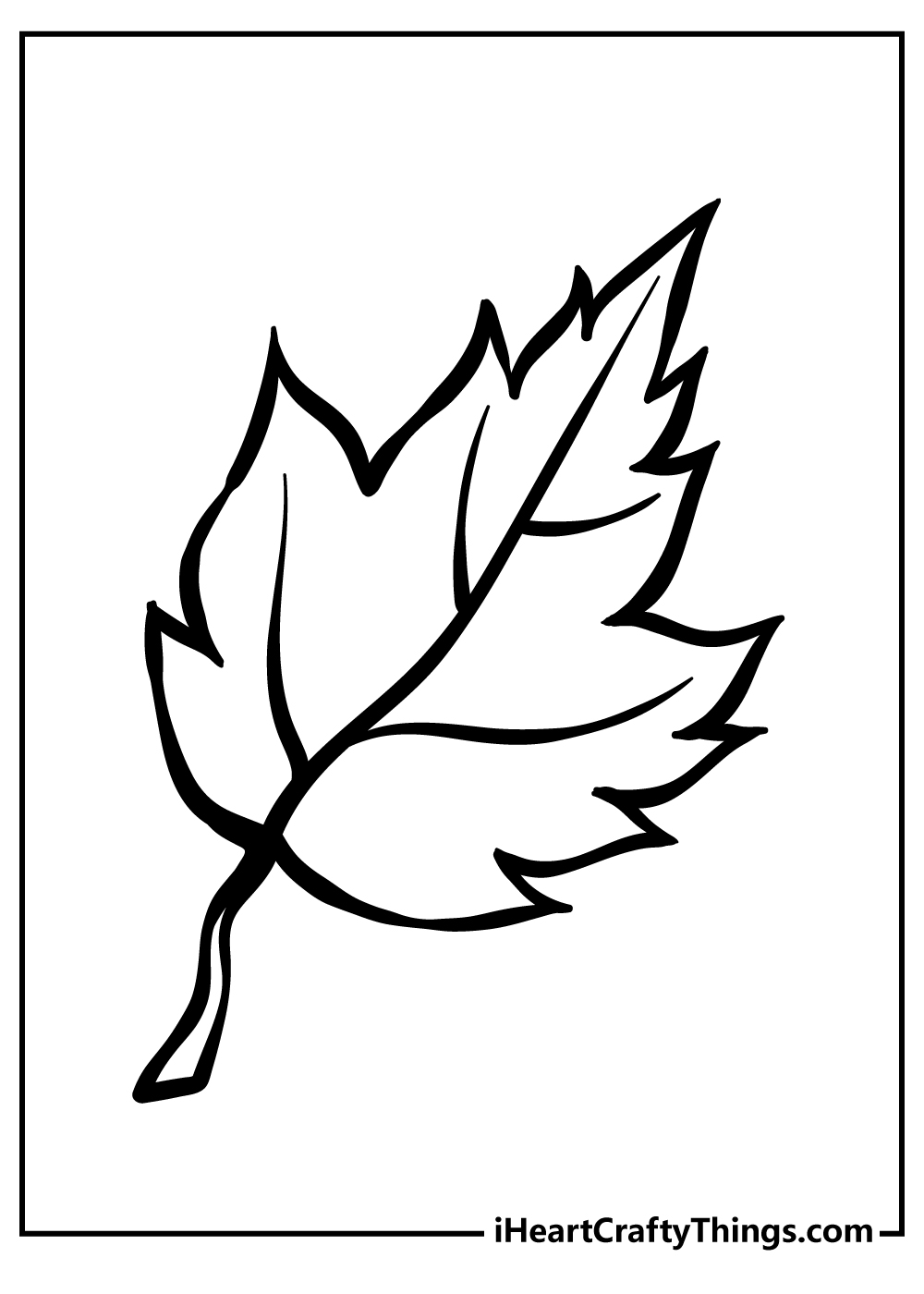 Leaf Coloring Pages – Which will you choose?
We hope you had an amazing time bringing some color to the pages in this collection of free leaf coloring pages for kids!
Remember that all of these pages are free to color and enjoy as much as you please. You can also share all of them with family and friends to enjoy.
There are more coloring page collections on our website, and you can also share some of your finished artworks on our Facebook and Pinterest pages for us to see!
We can't wait to see how great they look!