Heading to a circus is a great way to spend a day! At the circus, there are tons of colors, sights, sounds and tasty treats to enjoy.
You can watch a clown one moment and then see an incredible exotic animal in the next. We will be attempting to capture some of these moments in this collection of free circus coloring pages for kids!
We have 15 incredible images for you to color in this collection, and they cover so many great aspects of visiting a circus.
This collection will really be the perfect way for you to use all of your favorite colors, tools and mediums. It's sure to be a sight to behold once you're done with it!
These pictures are all free for you to print, color and enjoy, so you could pick a few favorites or color every single page! It can also be fun to spread the joy, so be sure to share these pages with your friends as well.
Now you're ready to embark on this coloring adventure! We always love to see how your artworks turn out, so please share some of your finished pages on our Facebook and Pinterest pages for us to take a look at.
15 Brand New Circus Coloring Pages – Free to Print and Color
Seeing some incredible animals is one of the best aspects of a circus, and that is why we are kicking off this collection of free circus coloring pages for kids with an incredible lion!
This guy seems to be performing a trick as he sits on a decorated stand.
You could use some great colors for this lion, and the stand he is sitting on also gives you a lot of room for some amazing, bright colors!
How will you color this first image?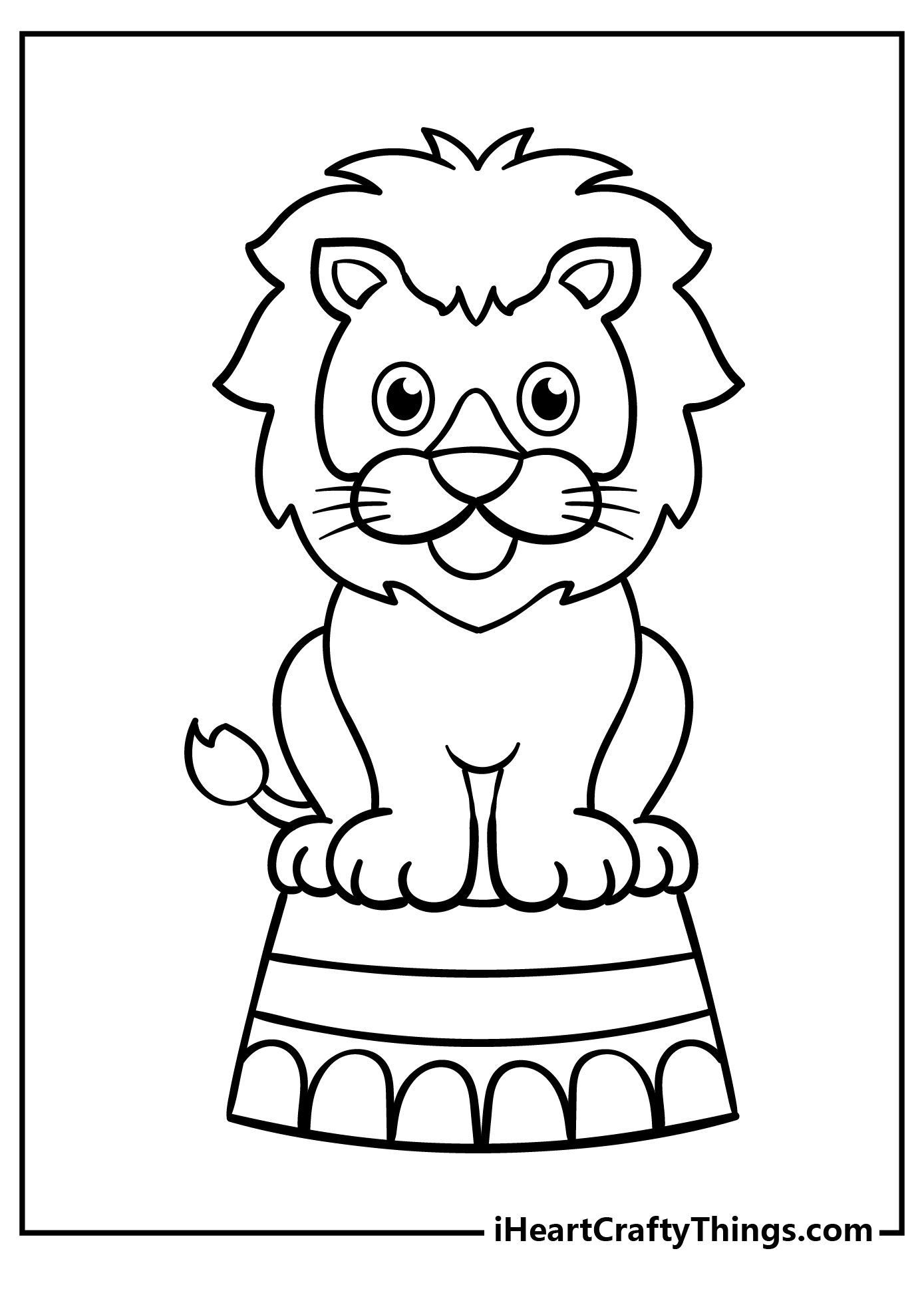 Colorful circus tents are a common sight at any circus, and we are featuring one on this next page.
This tent is decorated in various different sections of a pattern, and this opens up possibilities for some incredible colors.
You could alternate a few different colors, or even go for a unique color for every single segment! It's up to you, so how will you color this in?
The flap of the tent is also open, so you could draw what is within it for extra detail.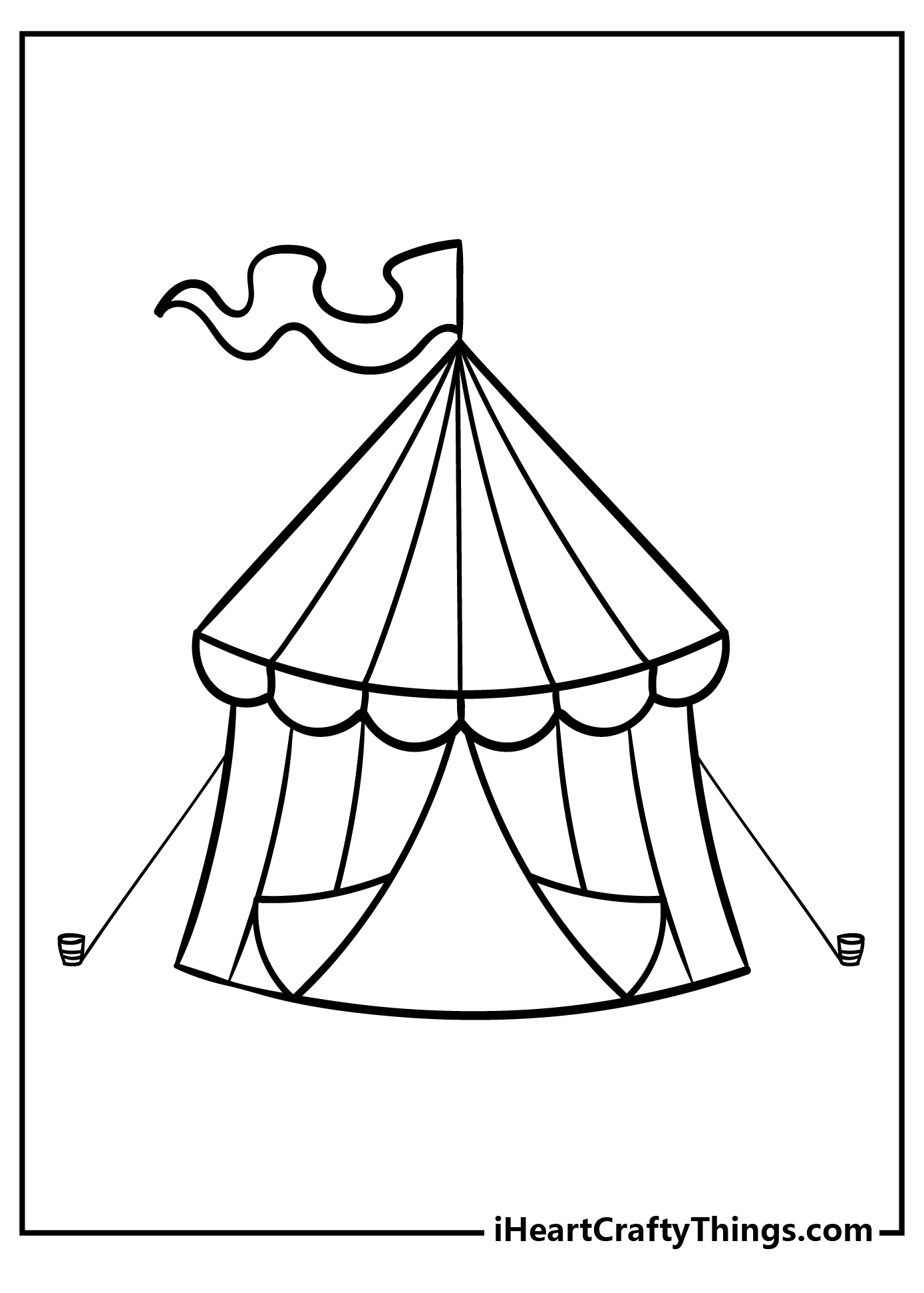 Step right up to the coloring big top and meet our first circus star – the captivating clown. This merry prankster's outfit bursts with playful patterns – polka dots, stripes, and swirls.
His curly wig and rosy round cheeks spread smiles all around. Did you know clowns have been part of circuses since they began in the late 1700s?
Traditionally, clowns often work in pairs like the classic whiteface clown and Auguste clown. Give this classic circus clown your own colorful twist.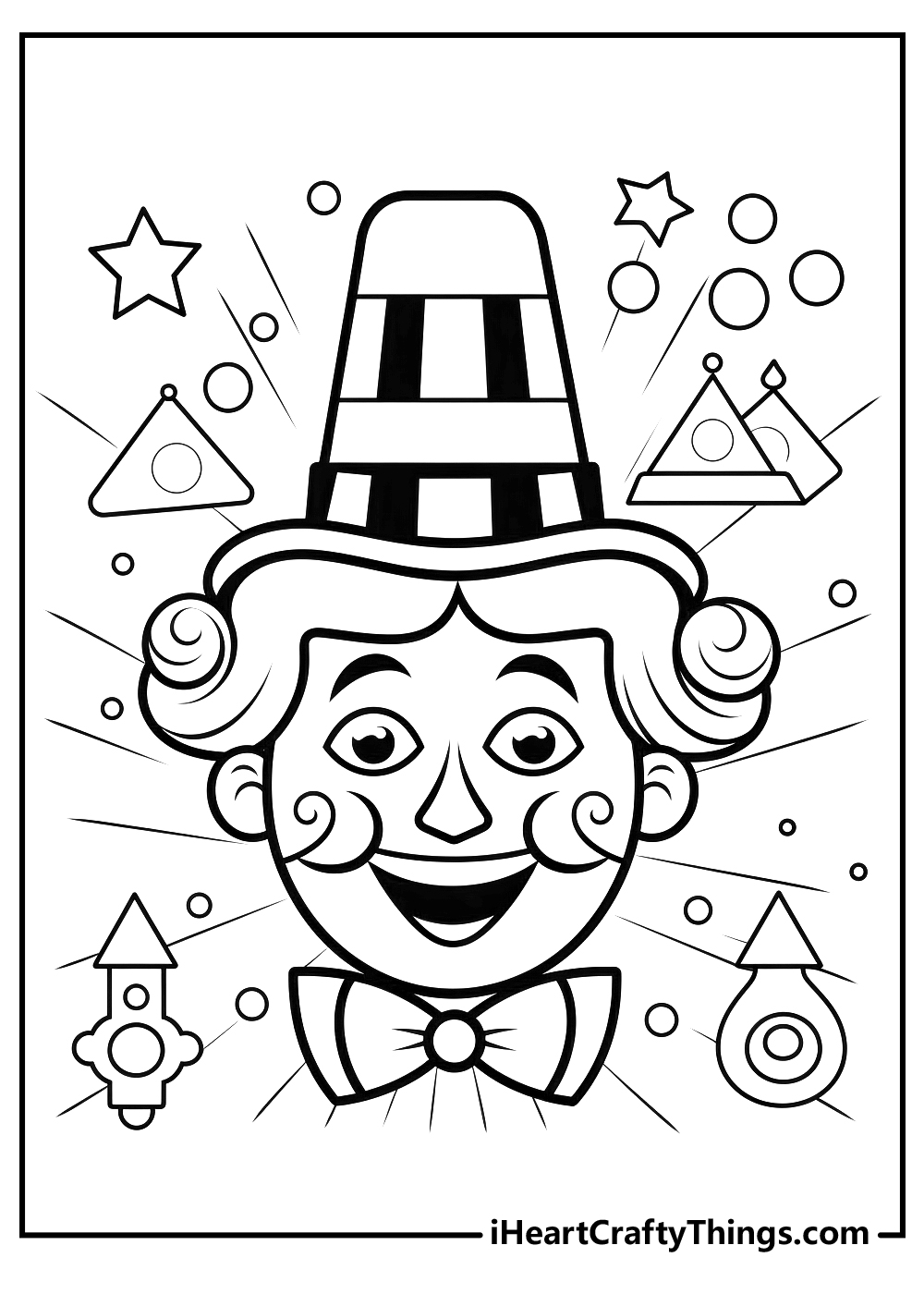 We have a really fun scene for this next circus coloring sheet! Here we have an elephant balancing on a ball that is on top of a stand as well.
This would be a truly incredible sight to behold, that's for sure!
There are also loads of great details to color when it comes to this image. The ball and the stand both have some small details, and these would look amazing with some bright colors.
This should be an interesting one when it's done!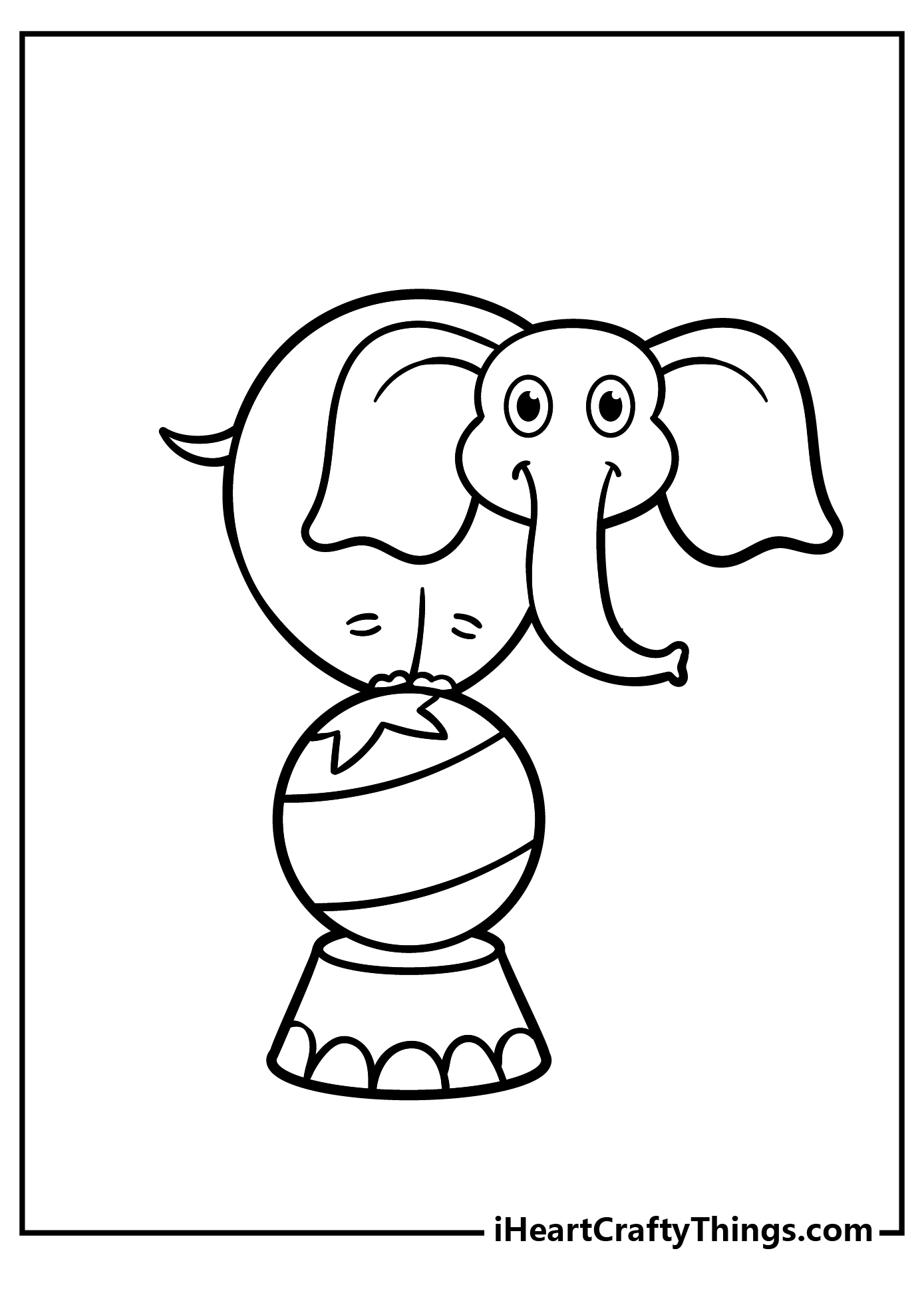 Our circus tricksters are ready to astound with hidden talents galore. Top hat tilted and smiling mischievously, their mysteries and magic are yours to command.
Bring their vanishing acts and comedies to life through color. Surround them with your own big top dreams – a crowd of costumed friends or the greatest show around.
Did you know magic tricks have been part of circuses since the 1800s? Some of the classics are making things disappear, escaping from traps, and sleight of hand card tricks.
What magic will you add to this circus scene?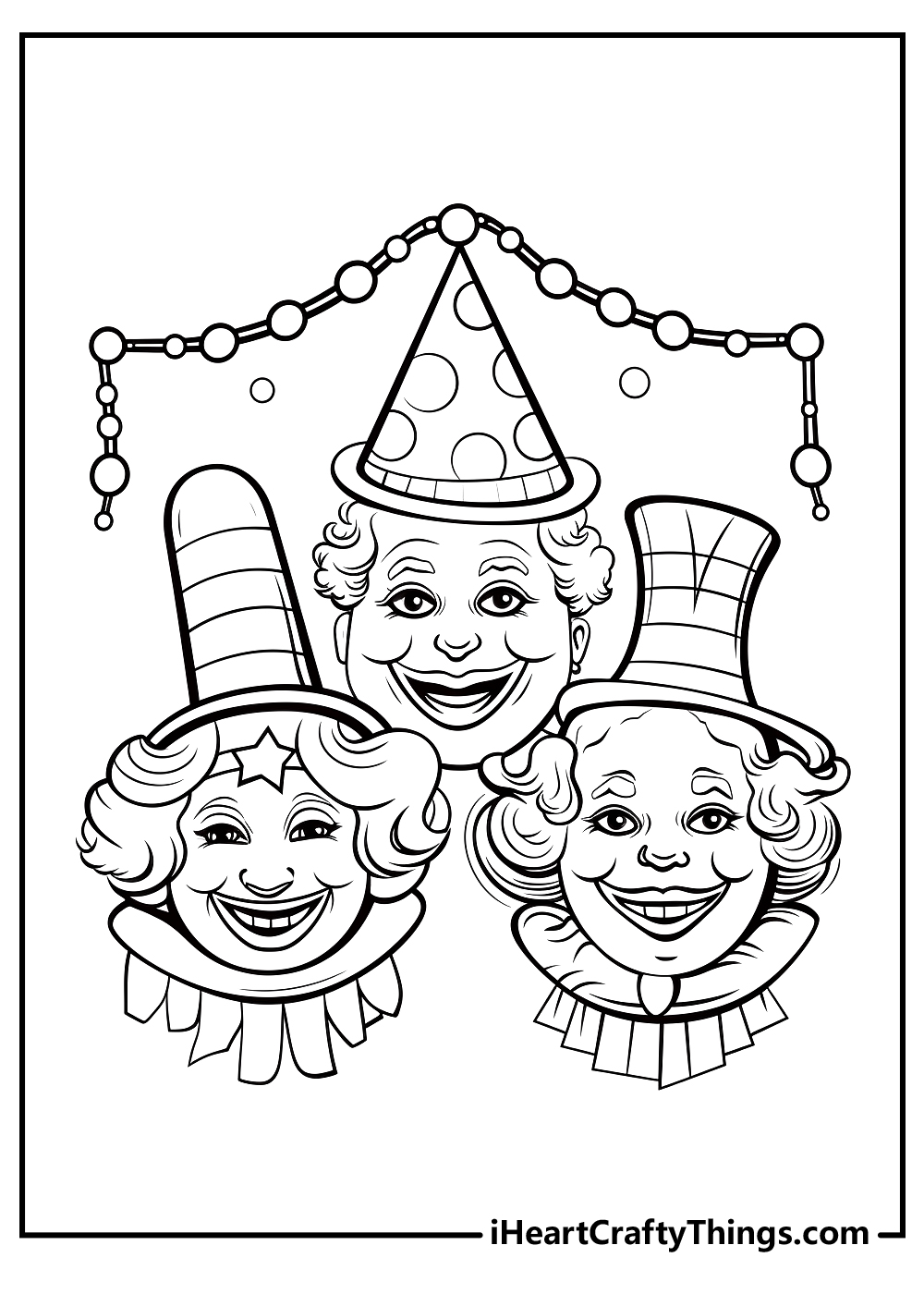 Here's another cute animal performing a trick for you to color in this next image! This time, we have an adorable seal balancing a ball on its nose, and this would be another great trick to behold.
Once again, the ball and the stand have some incredible details on them, and you could have a lot of fun choosing and adding colors to these details.
When coloring smaller details such as these, you may want to use mediums such as colored pens, pencils and brushes with thin tips, as they make coloring smaller details much easier.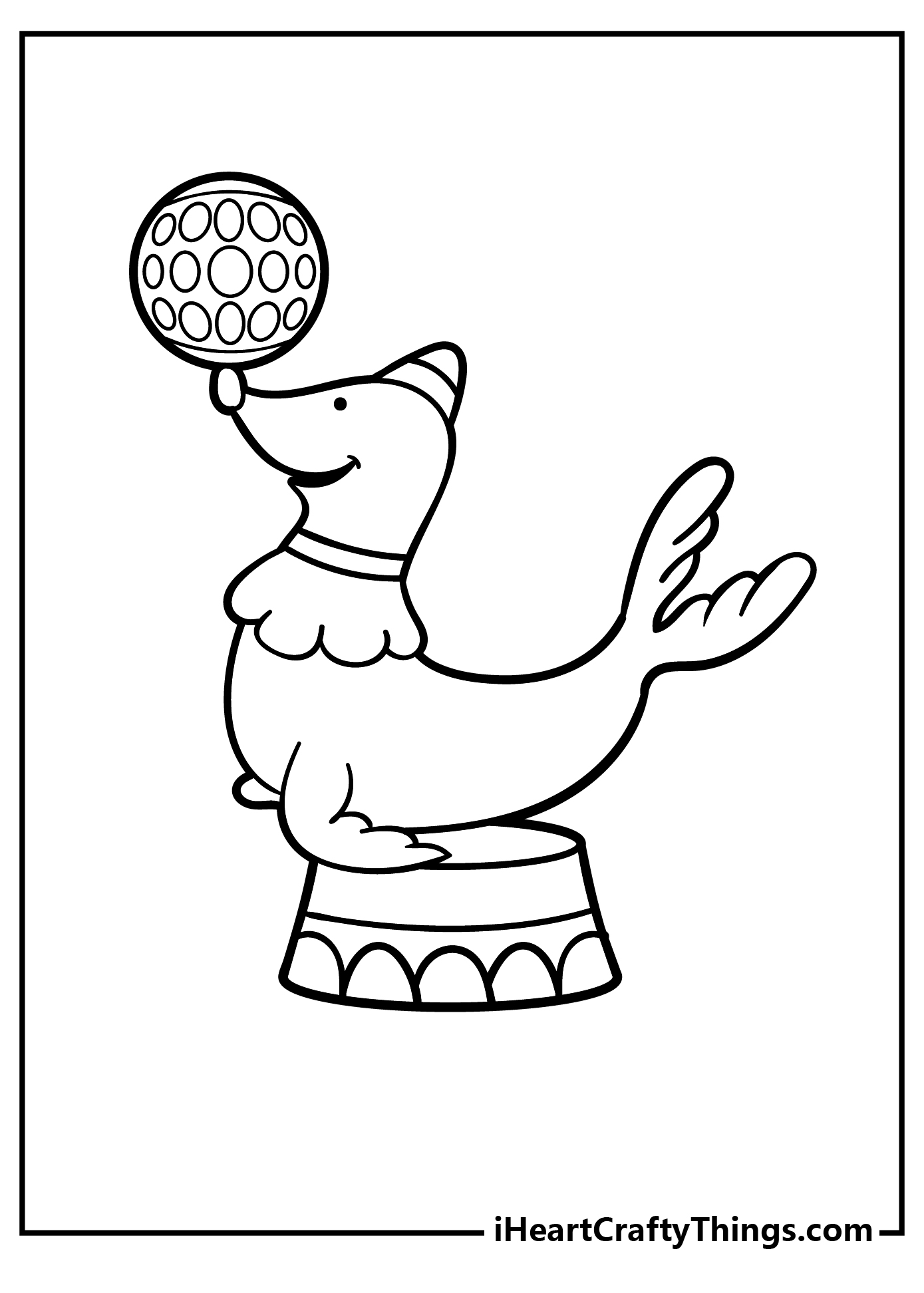 Welcome to the circus menagerie, where fun furry friends abound. At the center ring is a charming boy ringmaster, dressed to impress for his starring role.
He's joined by his performing pals – a cleaver cat, a dancing dog, a balancing bear, and a monkey of many tricks.
Color their costumes with your boldest hues and patterns. Add decorations to their big top domain with flags, flowers, and shooting stars.
Your creativity is the highlight of this circus. Did you know trained animals have performed in circuses since Roman times?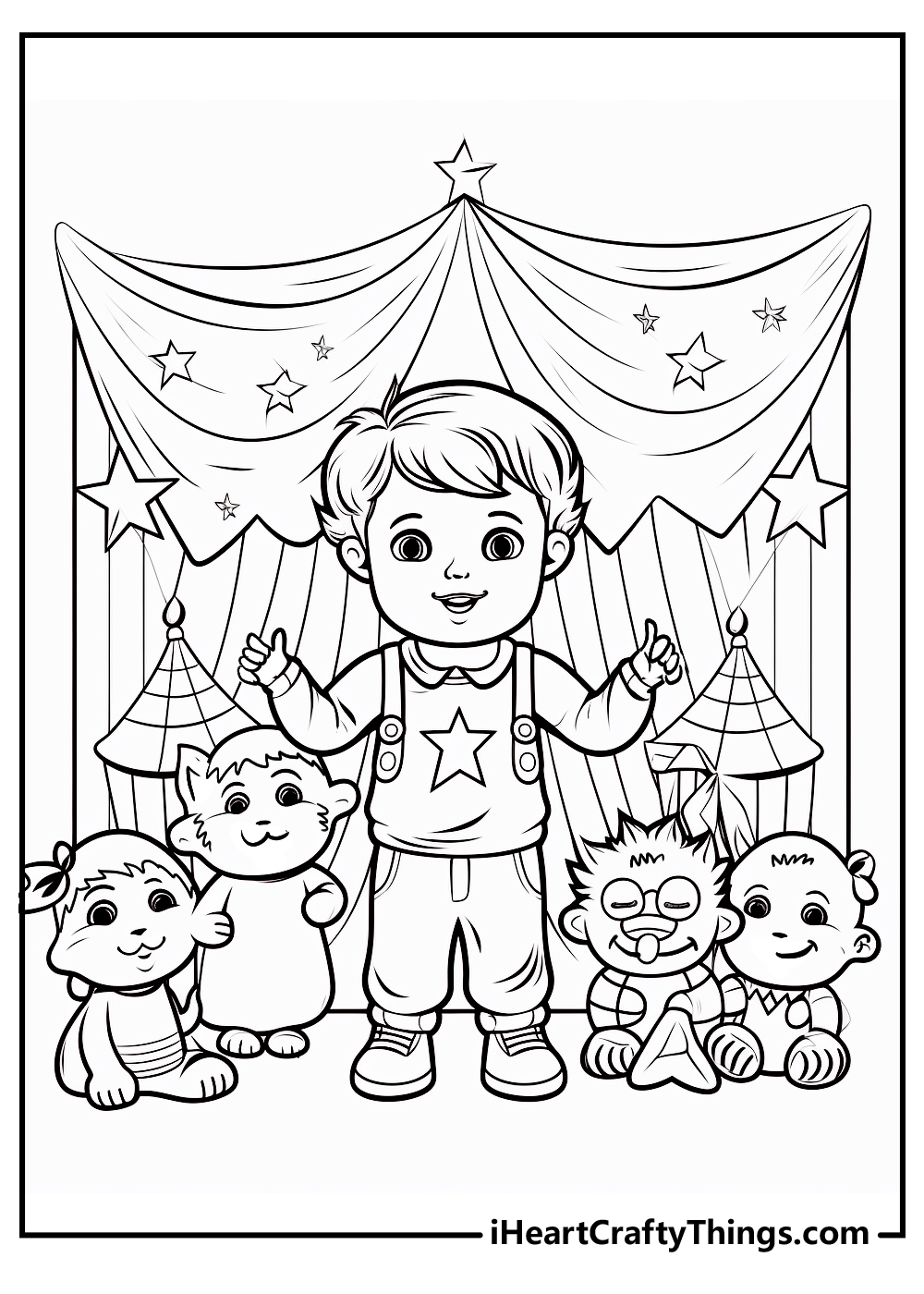 This cute tiger is performing another daring trick, and he seems to be enjoying it as well!
Tigers are brightly colored and beautiful in real life, so we think that using some bright orange for the tiger would make it look amazing. What colors will you use for the ring it's jumping through?
You can also incorporate some amazing colors into the background, so let your creativity flow and see what happens!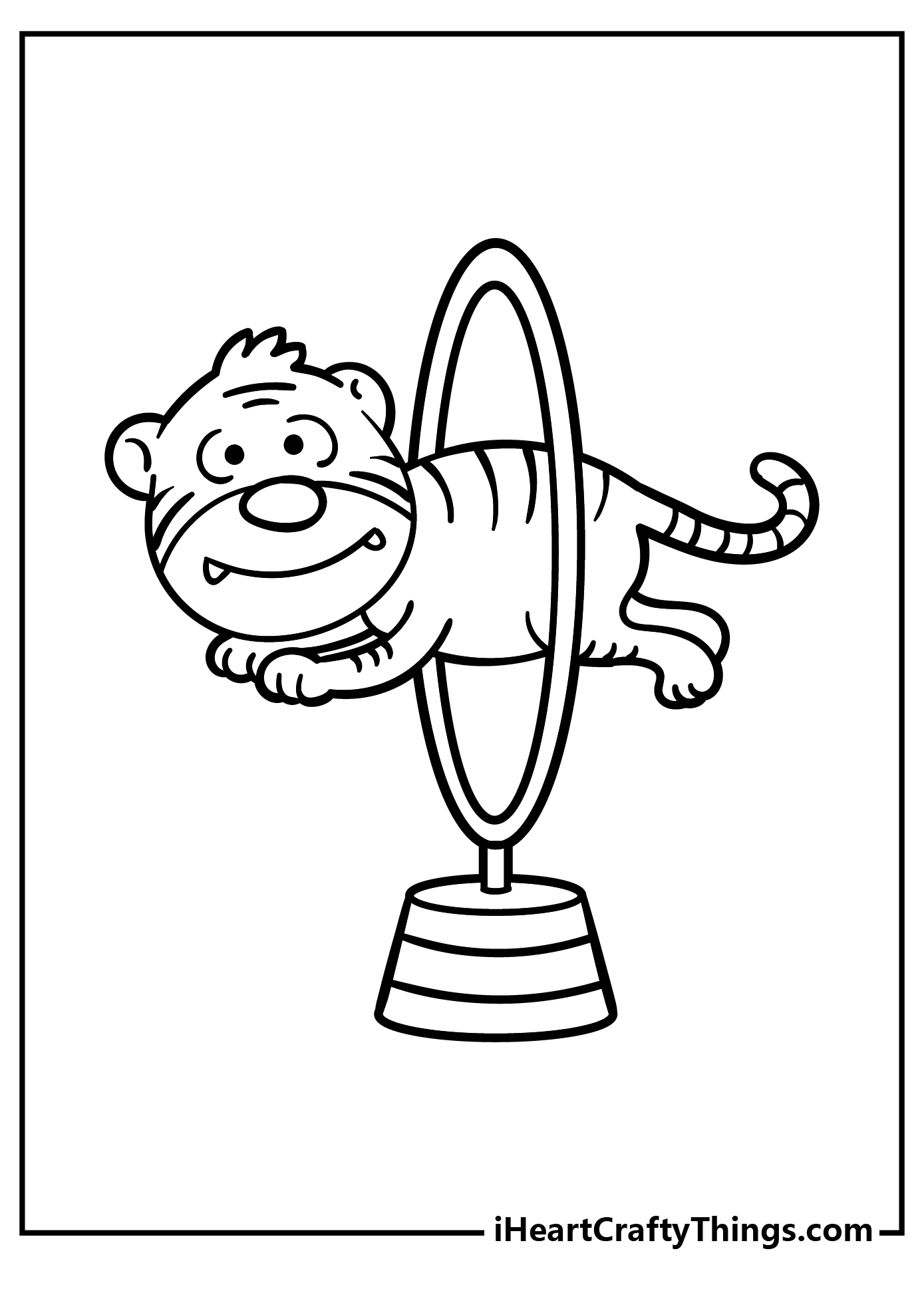 For this next circus coloring printable, we have an adorable monkey showing off his juggling skills! This one seems to be having a great time as it performs this amazing trick.
When coloring the objects it is juggling, we think it would look great to use a different color for each object!
Will you go for an approach like that, or do you have something else in mind?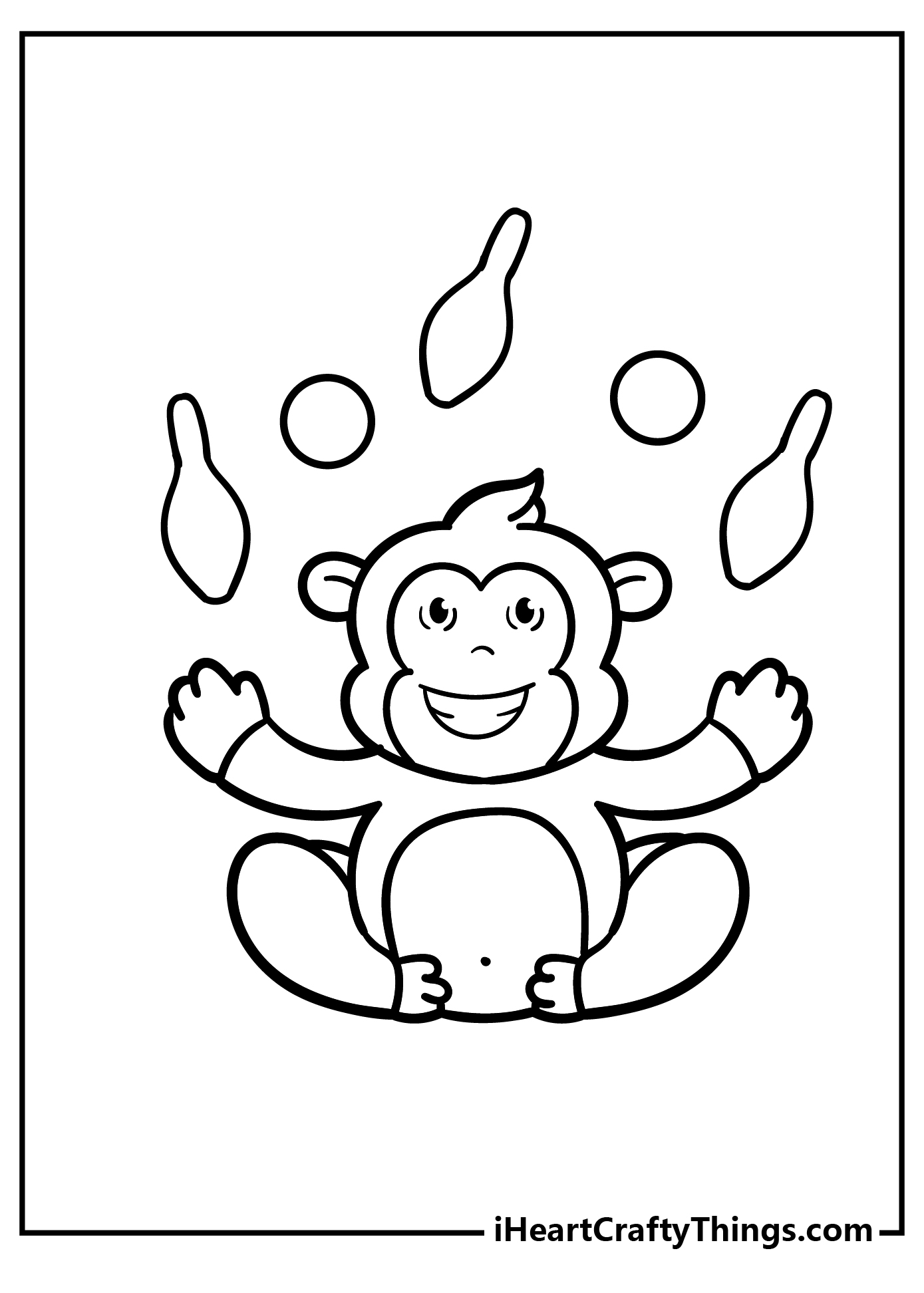 Two circus sweethearts, hand in hand, primed for showtime excitement. He's a dazzling magician, decked in stripes and spats. She's his lovely assistant, with bows and ruffles to match.
Color their costumes with your brightest ideas, then surround them with a circus wonderland. Add cotton candy clouds, confetti stars, and balloons galore.
With your artistry, their performance is sure to bring encore after encore. Did you know many circus acts feature duos or couples?
Classic pairs include acrobats, trapeze artists, and jugglers who perform tricky stunts together.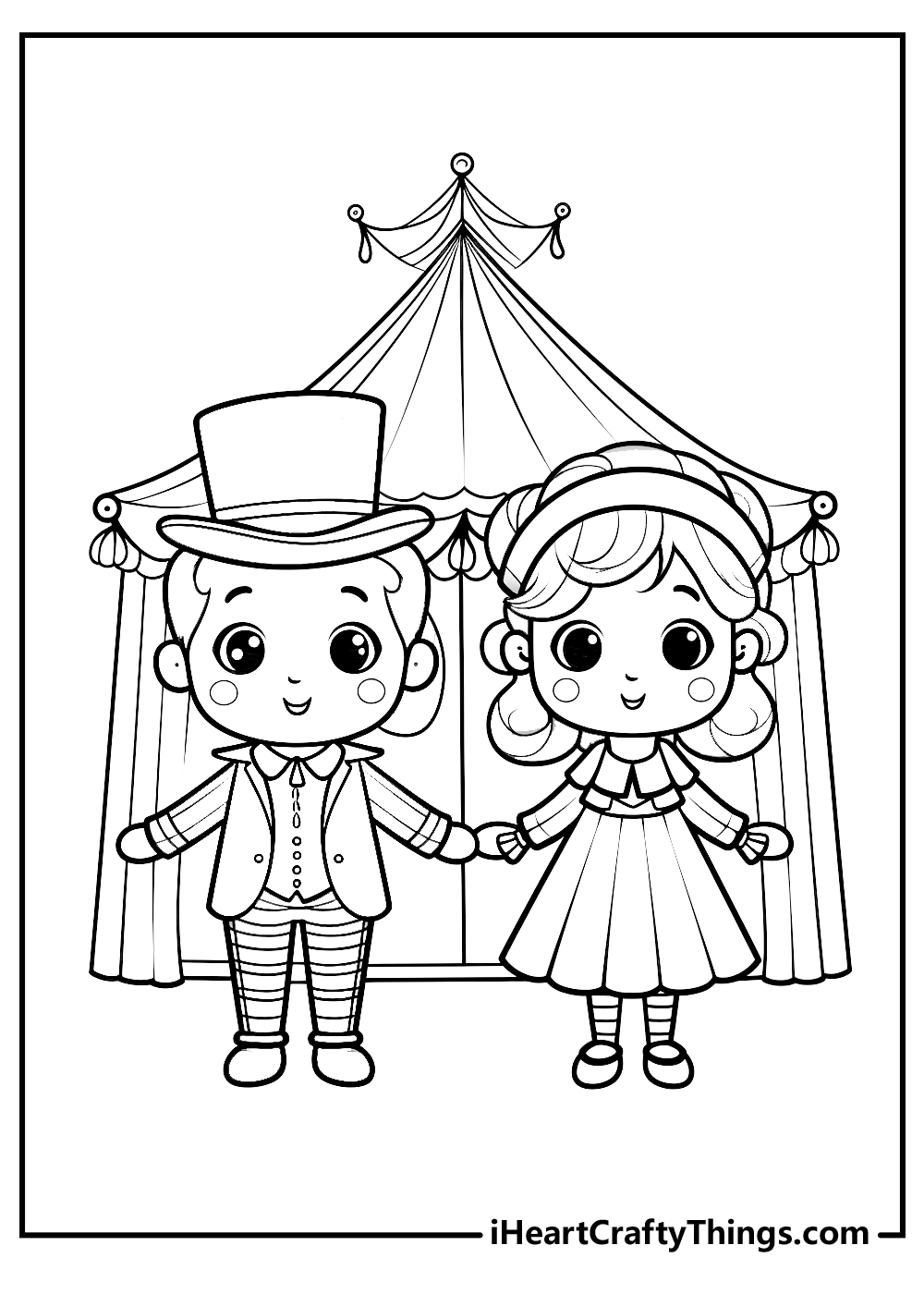 There is a lot of opportunity for some great colors in this next image! We have three stands that are similar to what we've seen used in some tricks on the previous few pages we have had.
Each one has a different pattern on it, so that means you can really have some fun with the different colors you use!
Each one is also empty, so you could draw some animals on them as well for an extra load of details!
It's time to clown around a bit as we take on this next page! This happy clown is performing a great juggling act, and he looks like he's having a great time doing so.
Not only can you get some great colors for the balls he's juggling, but there are also some amazing smaller details on his clothing that you can color in.
We think using some bright, bold art mediums would suit this guy perfectly!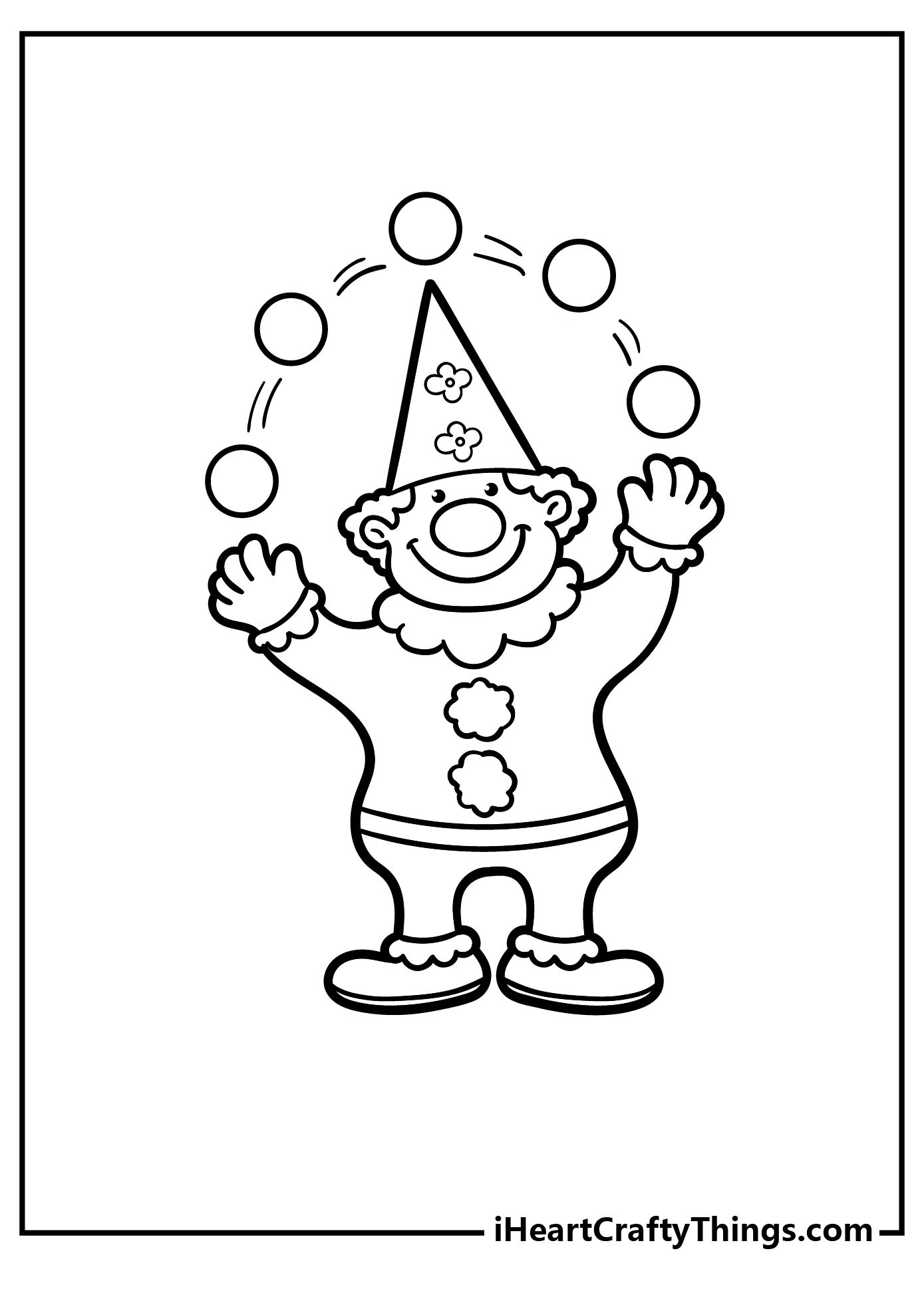 Love is in the air under the big top today. A dashing ringmaster has his sight set on the circus newcomer with stars in her eyes.
He leads his new friend on a backstage adventure, showing her the secrets behind the magic and thrills.
As she peeks behind the curtain, her smile glows brighter than the spotlights. Use your coloring flair to capture their budding romance.
Dress the pair in your fanciest hues and fill their world with hearts and flowers. Let your art tell the tale of these circus sweethearts.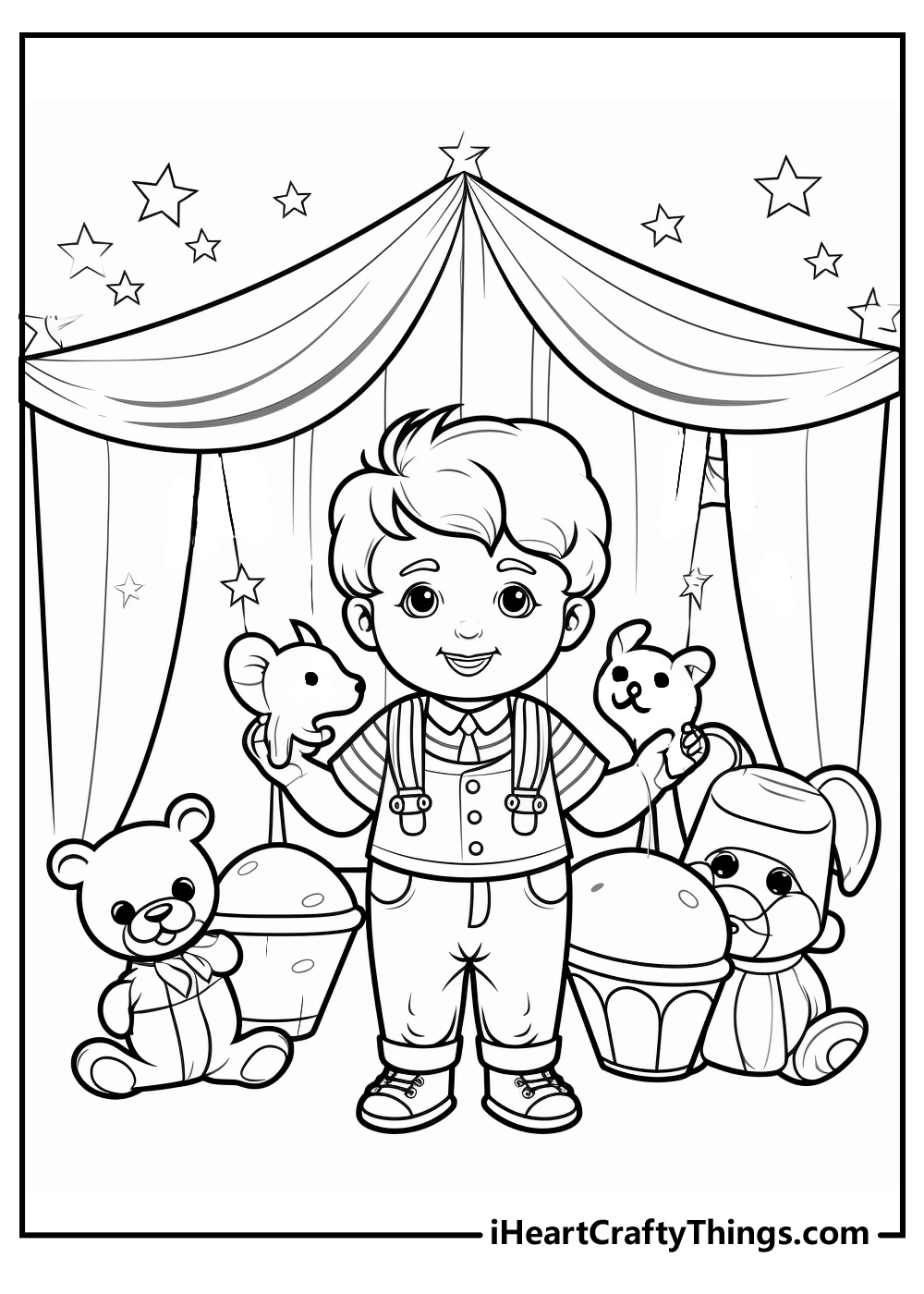 You can really pull off some incredible coloring tricks with this circus coloring page! Here we have a rabbit emerging from a hat, and this is such a classic magic trick.
There are other objects associated with a magic act below, and these include a magic wand, some cards and some juggling balls.
These details are already great, but you could add even more if you like! What other magic objects would you add to this image?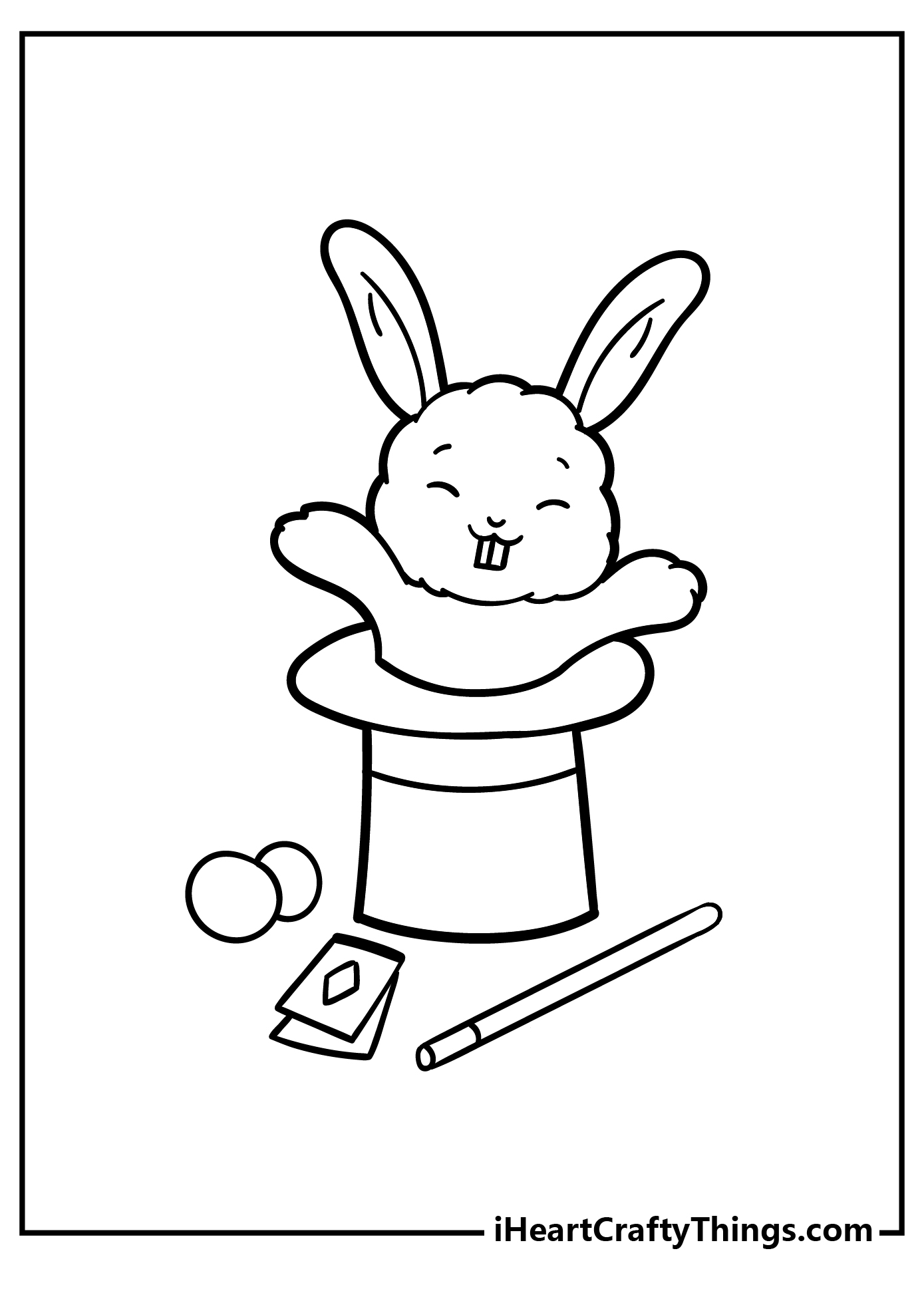 You have reached the final page of this collection, and in it we have a cannon.
This is the type of cannon that you would fire a brave performer out of, so we think that some bright, bombastic colors would be perfect for it!
You could even draw some details of smoke coming out of the cannon to show that it has just fired someone out of it.
Then, you could also add some more pattern details onto the surface of the cannon to make it look even more stunning!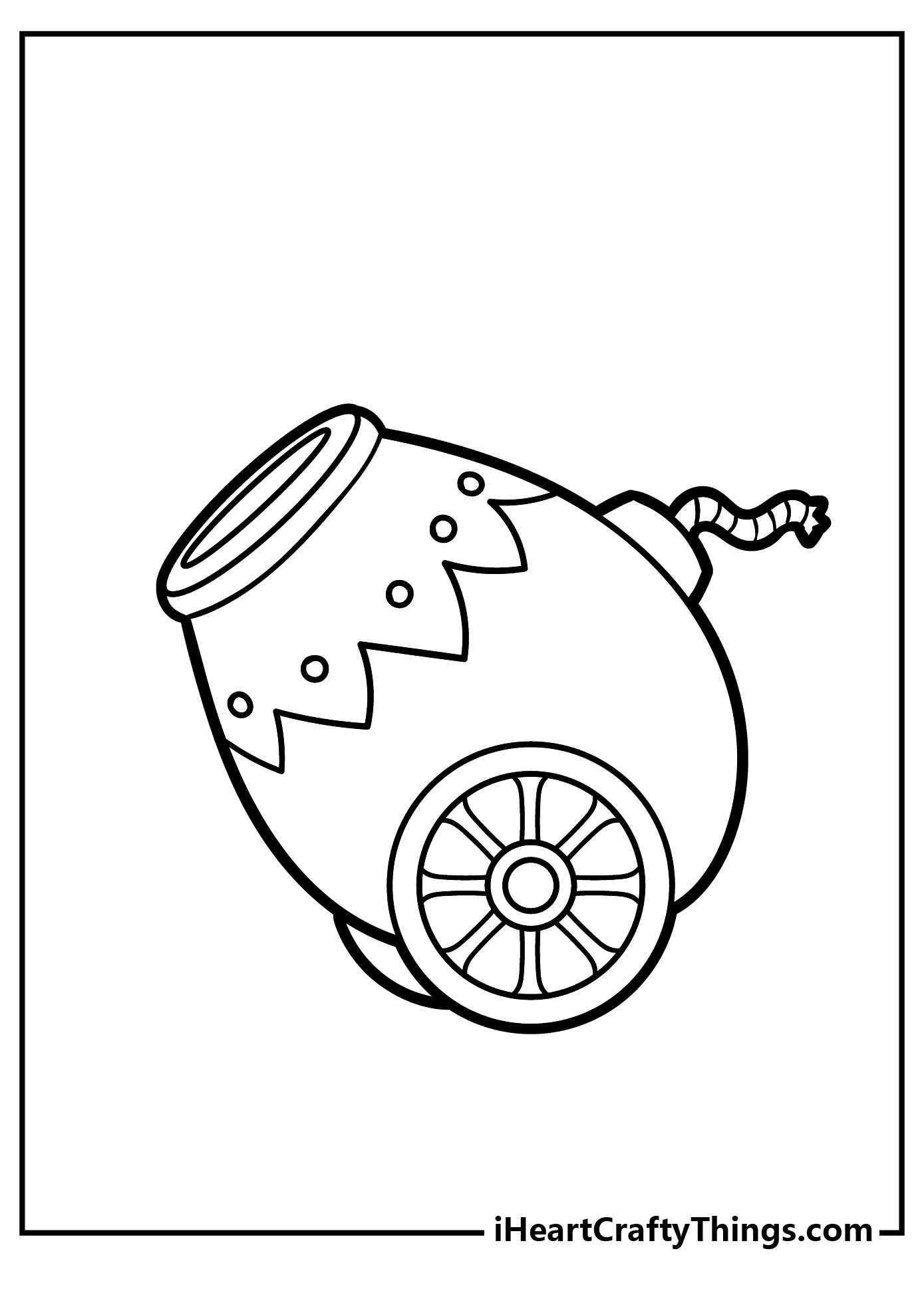 Circus Coloring Pages – Which will you choose?
Hopefully, you had a ton of fun working on this collection of free circus coloring pages for kids!
There were so many great scenes and objects associated with the circus contained within these pages, and you can really go crazy with all of your favorite colors when finishing them off.
This collection is one of many that we have for you on our website, so be sure to head there often for more fun!
We always love to see how you color these images, so please share some of your finished circus coloring pages on our Facebook and Pinterest pages for us to see!