The Pokemon series is filled with many incredible creatures that populate the many games, TV shows and films.
Every fan has their favorite, and many people love the fire-type Pokemon Charmander.
As one of the first starter Pokemon, he has been there from the beginning, and this collection of free Charmander coloring pages for kids is the ultimate collection of this cute Pokemon!
Charmander fans won't want to miss these free 15 pages, and we can't wait for you to experience them.
So get ready with your favorite coloring tools as we take on the first page in this incredible collection!
15 Brand New Charmander Coloring Pages – Free to Print and Color
This first Charmander coloring sheet that we have for you shows off this character brilliantly! The thing about Charmander is that he can be a really powerful Pokemon, but he is also really cute.
You'll notice in the games and TV series that Charmander has a mostly orange color scheme, and so we would use some more vibrant colors and mediums if you want him to look accurate to his normal appearance.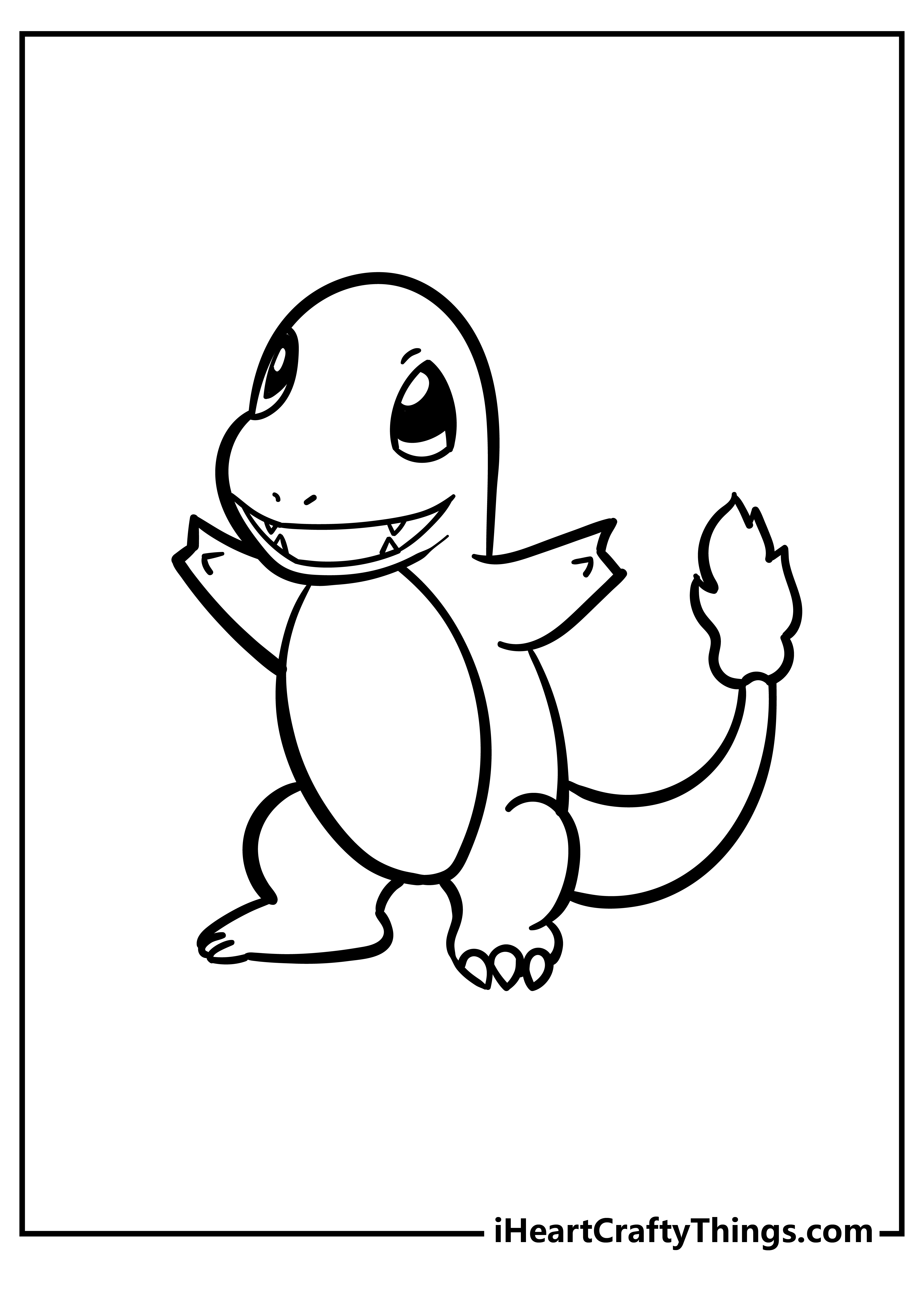 Pokemon have many moves that they use in battle, and Charmander has many fire-type moves that he can use. This image shows off one of these as he spits out a fireball.
For the fireball and the fire at the tip of his tail, we would maybe use some colored pens or some bright paint to make it look like they're really burning!
Now this is a really cute portrayal of Charmander! He is standing while looking pretty calm, and he is clutching onto a Pokeball.
Pokeballs can come in many different types, but the most recognizable design is one that is half red, half white. What kind of Pokeball variation will you choose for this image when coloring it in?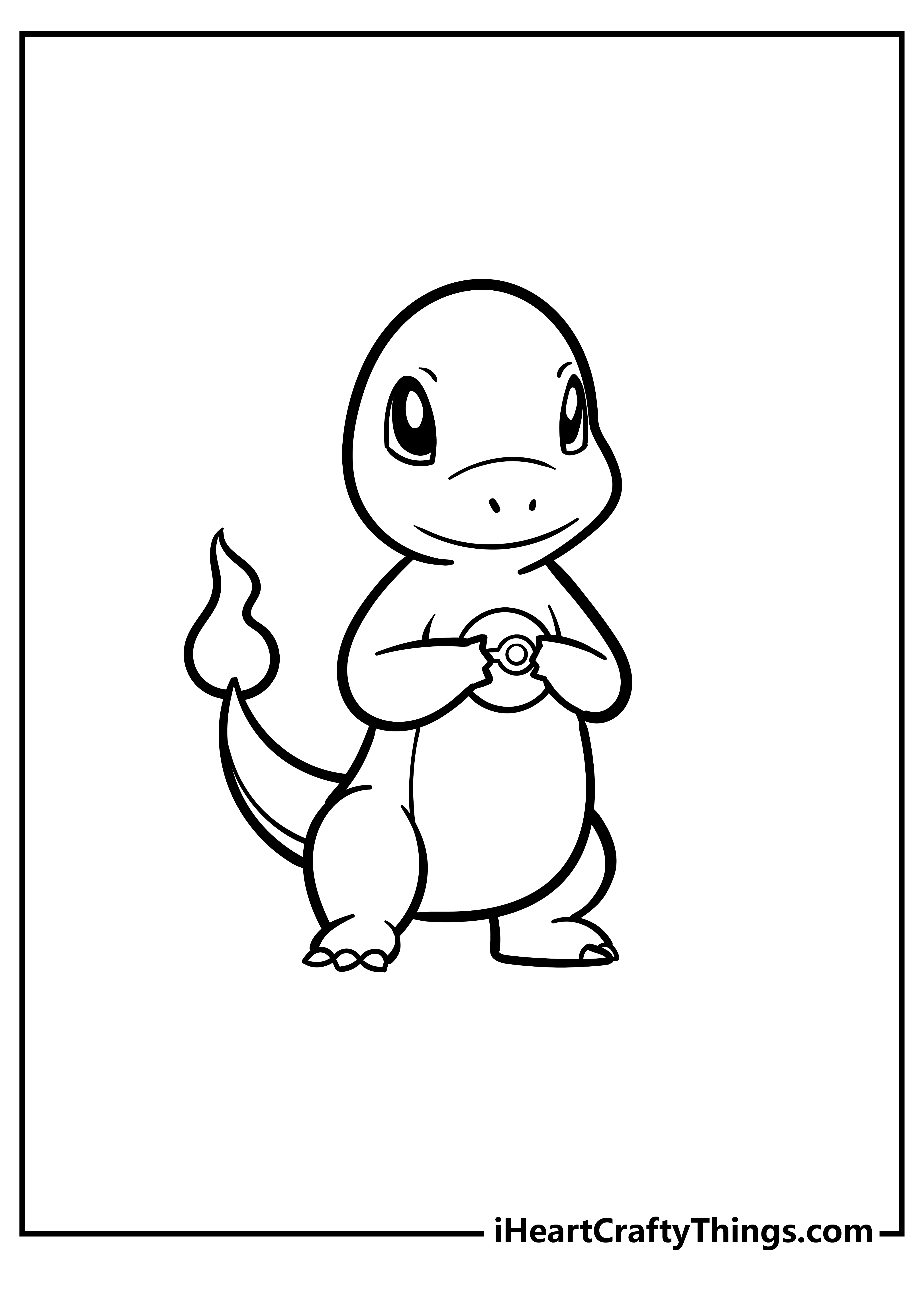 This fourth Charmander coloring page features him posed with another Pokeball. This time, we really get a great look at the details on the ball, so you can really have fun coloring it.
We would again suggest some colored pens or maybe colored pencils, as some of the details on the ball may be a bit fiddly to color. What do you think you will use?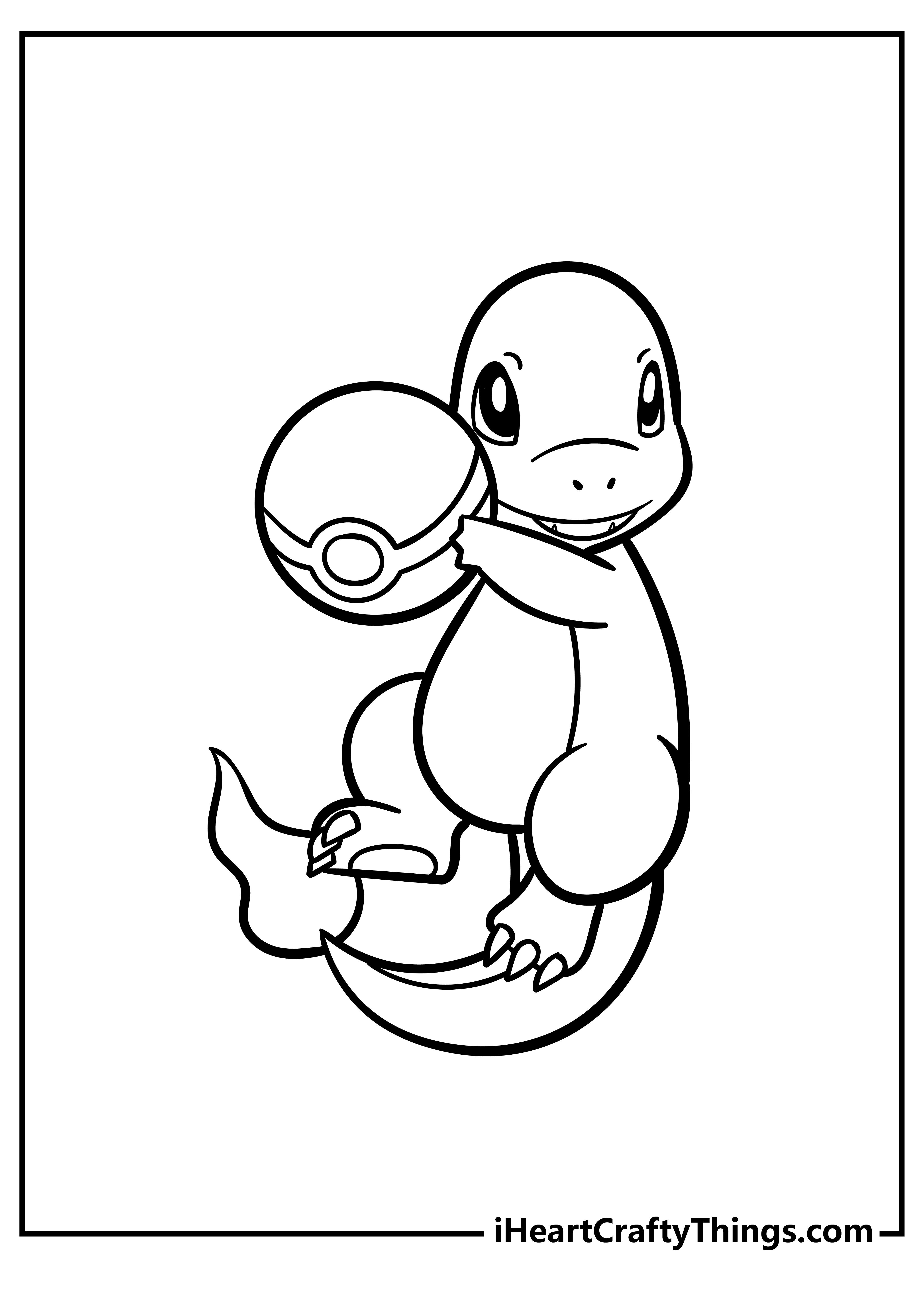 We have another Charmander pose where he is looking very happy! In this one, it almost looks a bit like he's dancing, so this could be a fun one to add some background details to.
One idea would be to draw a dance floor and maybe a disco ball above him, but what else can you think of for a background?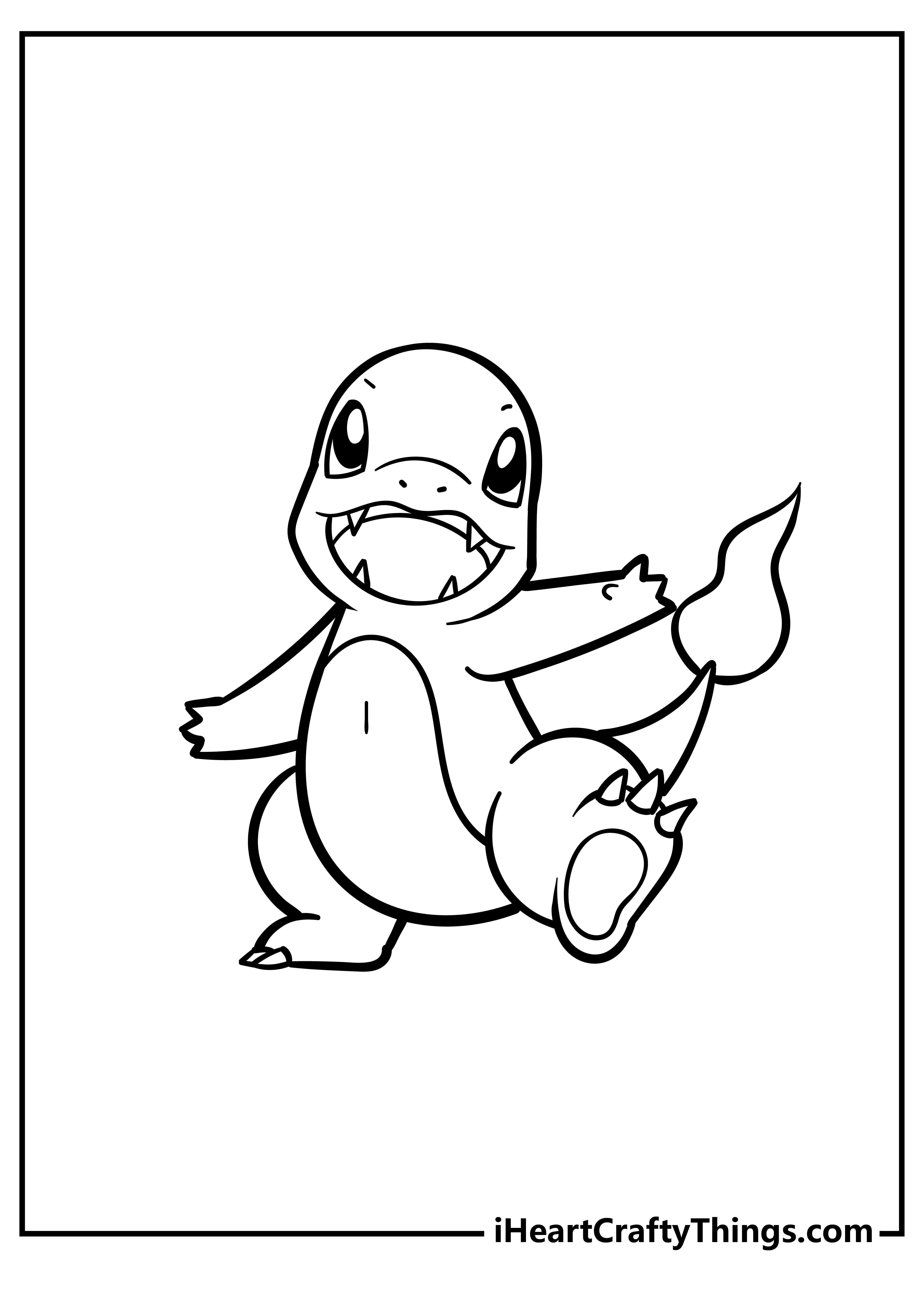 One of the first moves Charmander can learn is the tailwhip, and that seems to be what he's performing in this next page in our collection of free Charmander coloring pages for kids.
To show movement, you could draw some rounded lines around him to make it look like he's whipping around. Will you add some of these effects to the image?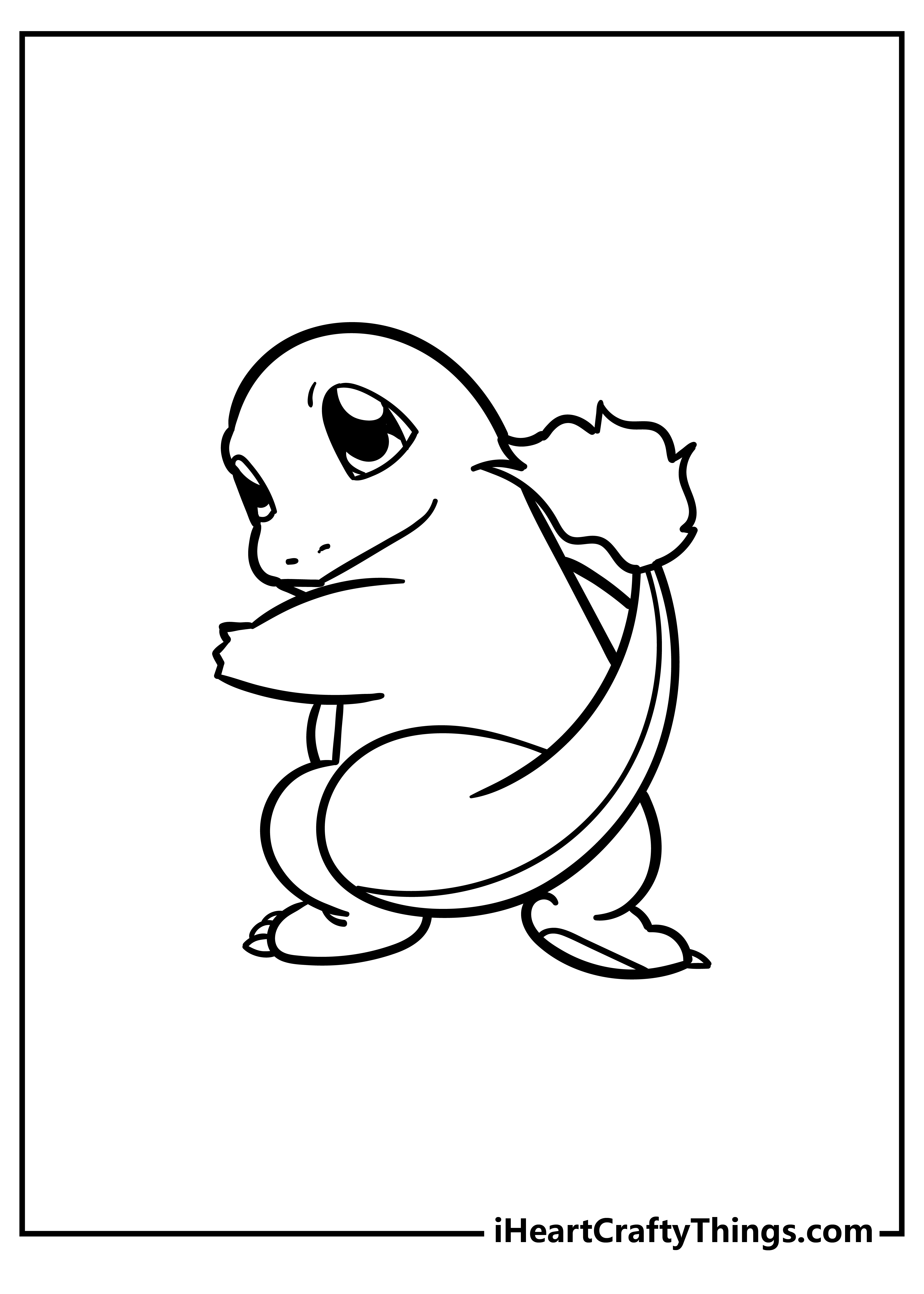 This next pose for Charmander is really fun and vibrant. It again looks like he may be in the midst of a battle, but the smile on his face makes it seem as if he is probably winning!
If we were coloring this one, we would use loads of nice, bright colors in order to make this image pop, but it's ultimately up to you to decide.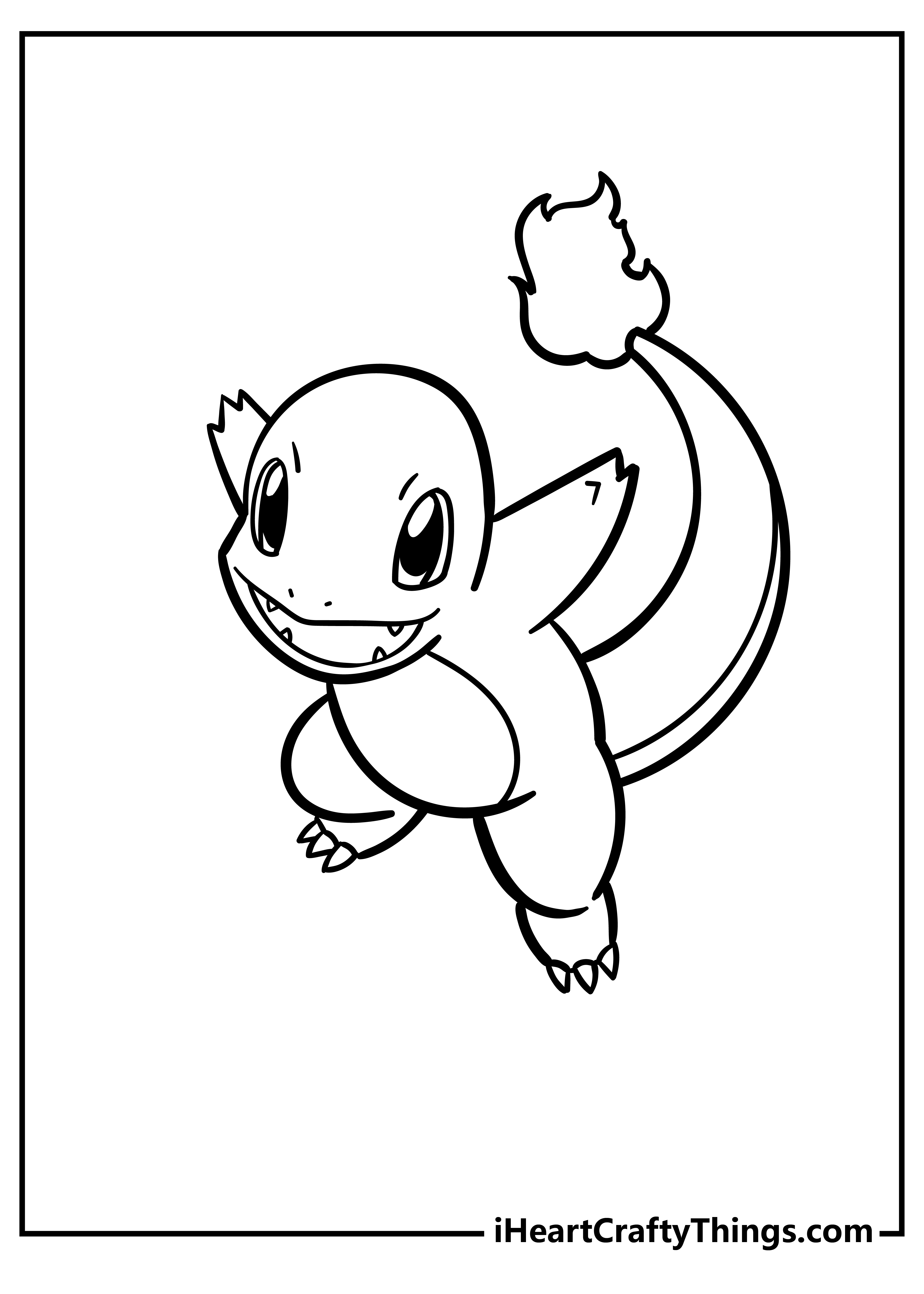 As we mentioned earlier, Charmander can be a really powerful Pokemon, but he also likes to have fun sometimes! He is playing around here, and it makes for a really charming scene.
We would maybe go with some watercolors or colored pencils for this one in order to emphasize that charming feeling.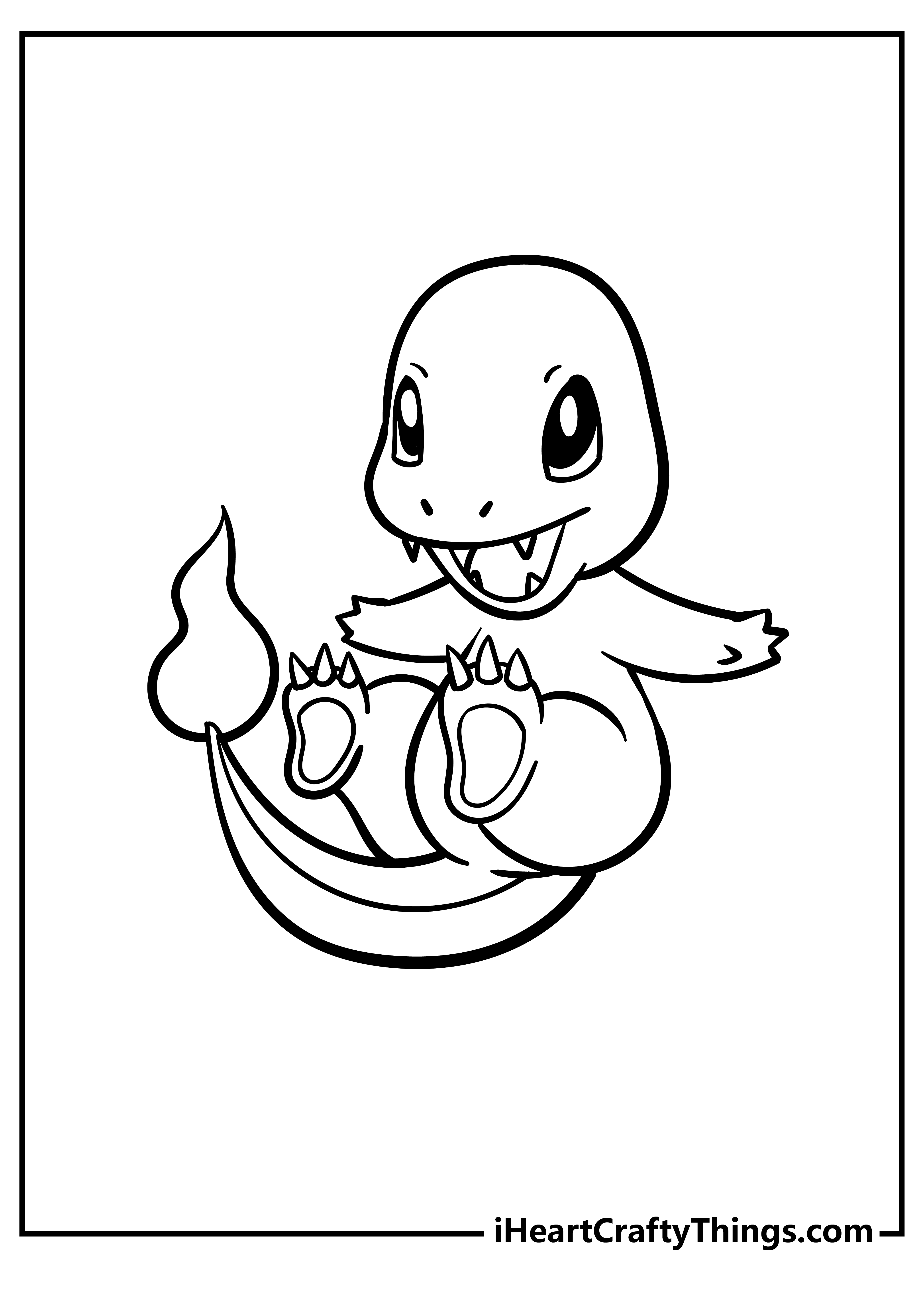 We love the pose that Charmander is striking here! He again looks as if he is goofing off or dancing, and it shows off the fun side of his personality.
This would be another one that could be made even better if you add some background details or extra elements.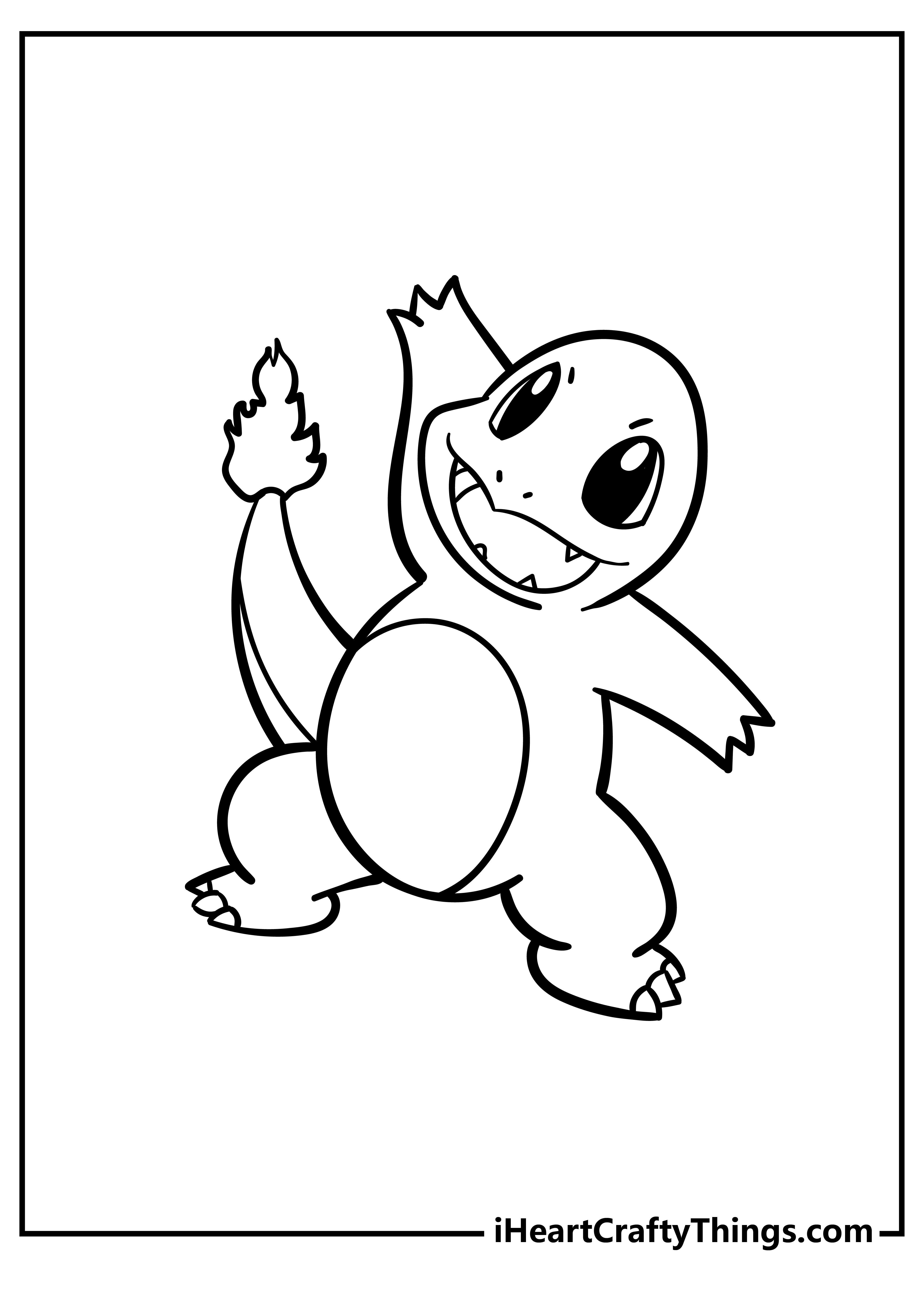 This Pokemon is cute enough in any form, but the version shown off in this next Charmander coloring printable is extra cute!
This seems to be a baby version of Charmander, and he looks absolutely adorable.
We think it could be fun to draw some little baby toys for him to play with, as that would finish off the scene wonderfully.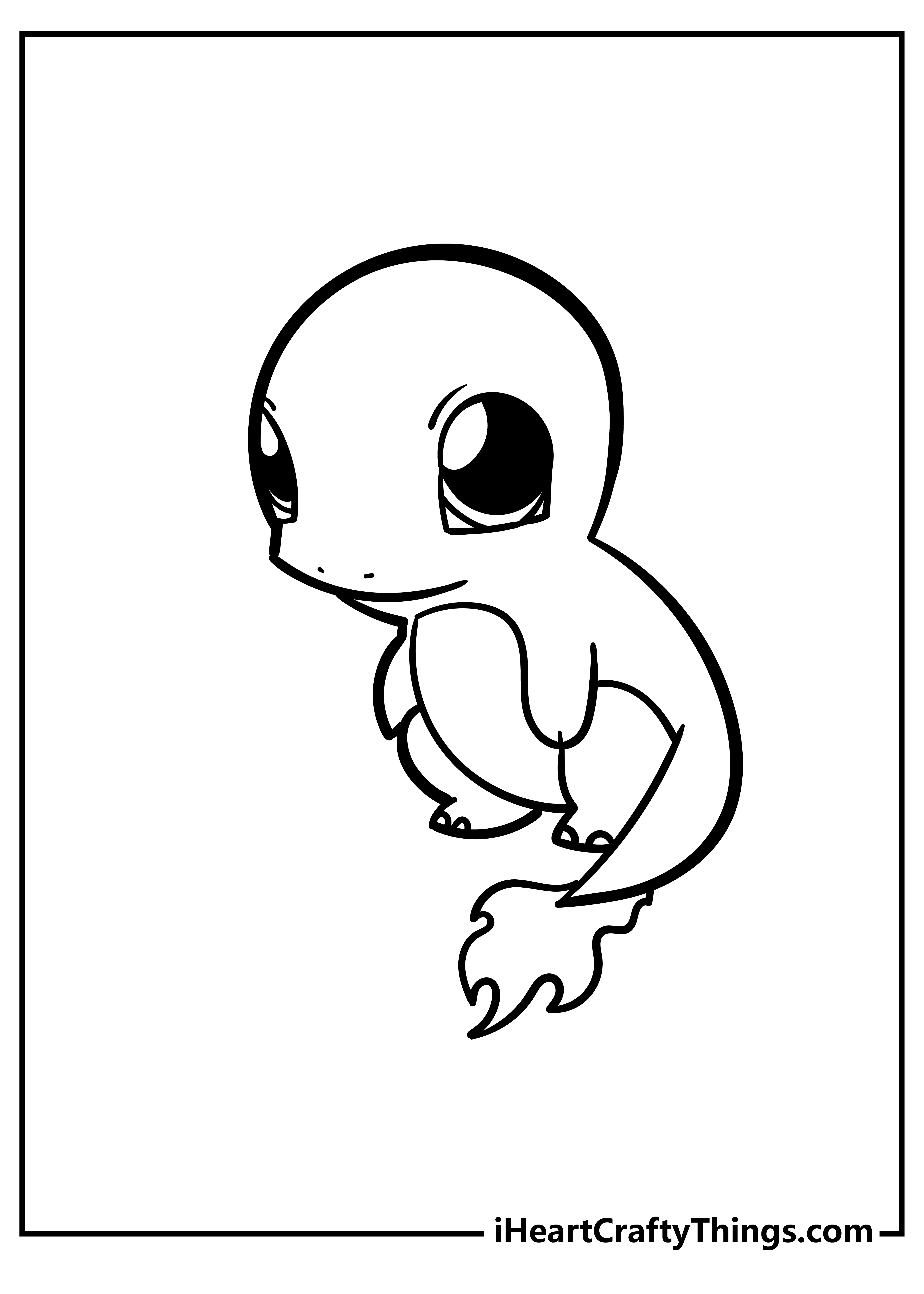 Charmander is often a very cute Pokemon, but he can also get tough when he needs to!
This next page shows him looking very angry, and it makes you think that he could be in a battle that's not going his way.
We would use some bright and fiery colors for this one, but how will you finish off this angry portrayal?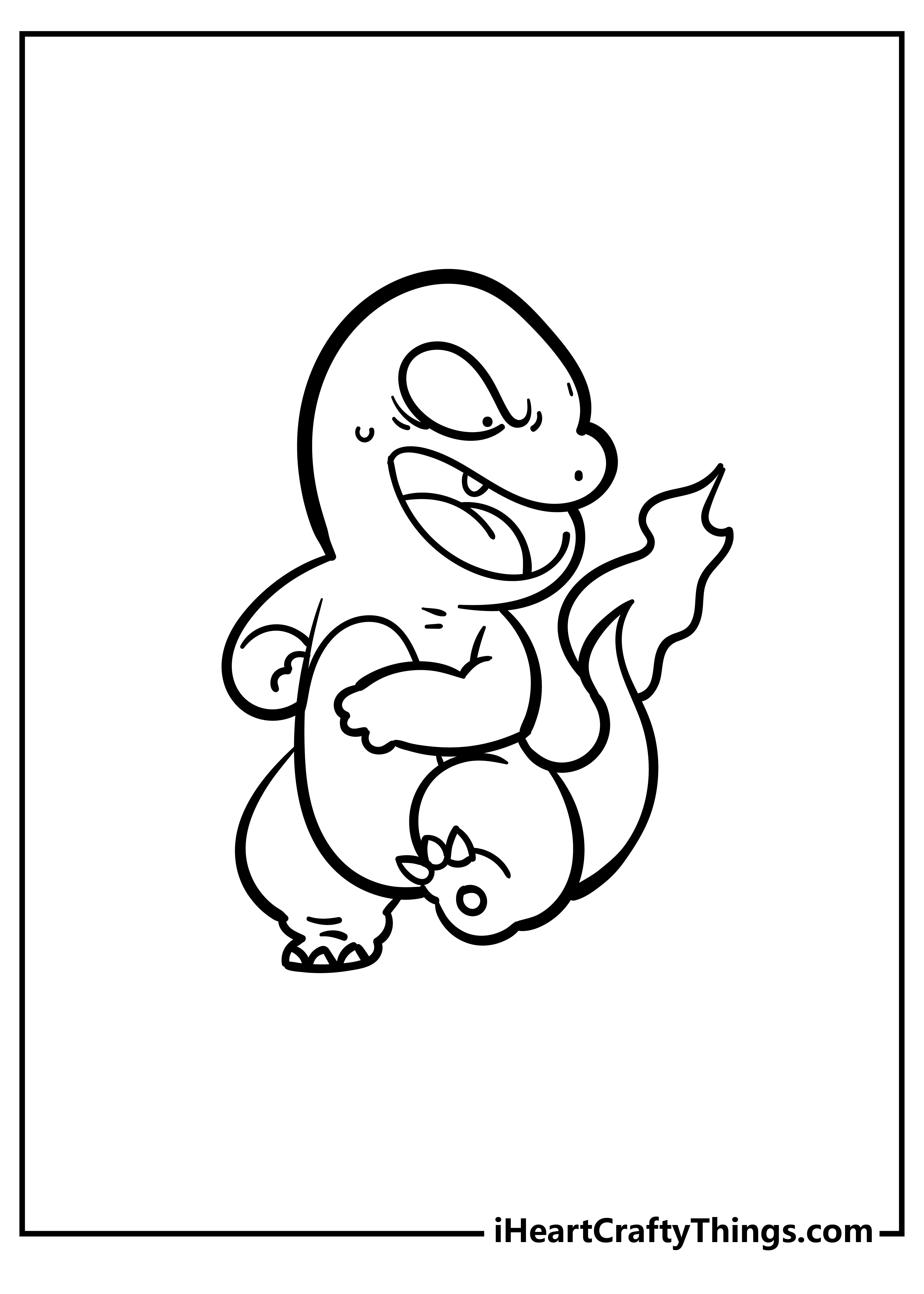 This next image of Charmander shows him drawn in a rather interesting style. The style here is a bit more exaggerated and cartoony, and it makes for a really different look for our fiery friend.
The question now is what colors will you use for this really unique portrayal of Charmander? We will be interested to see!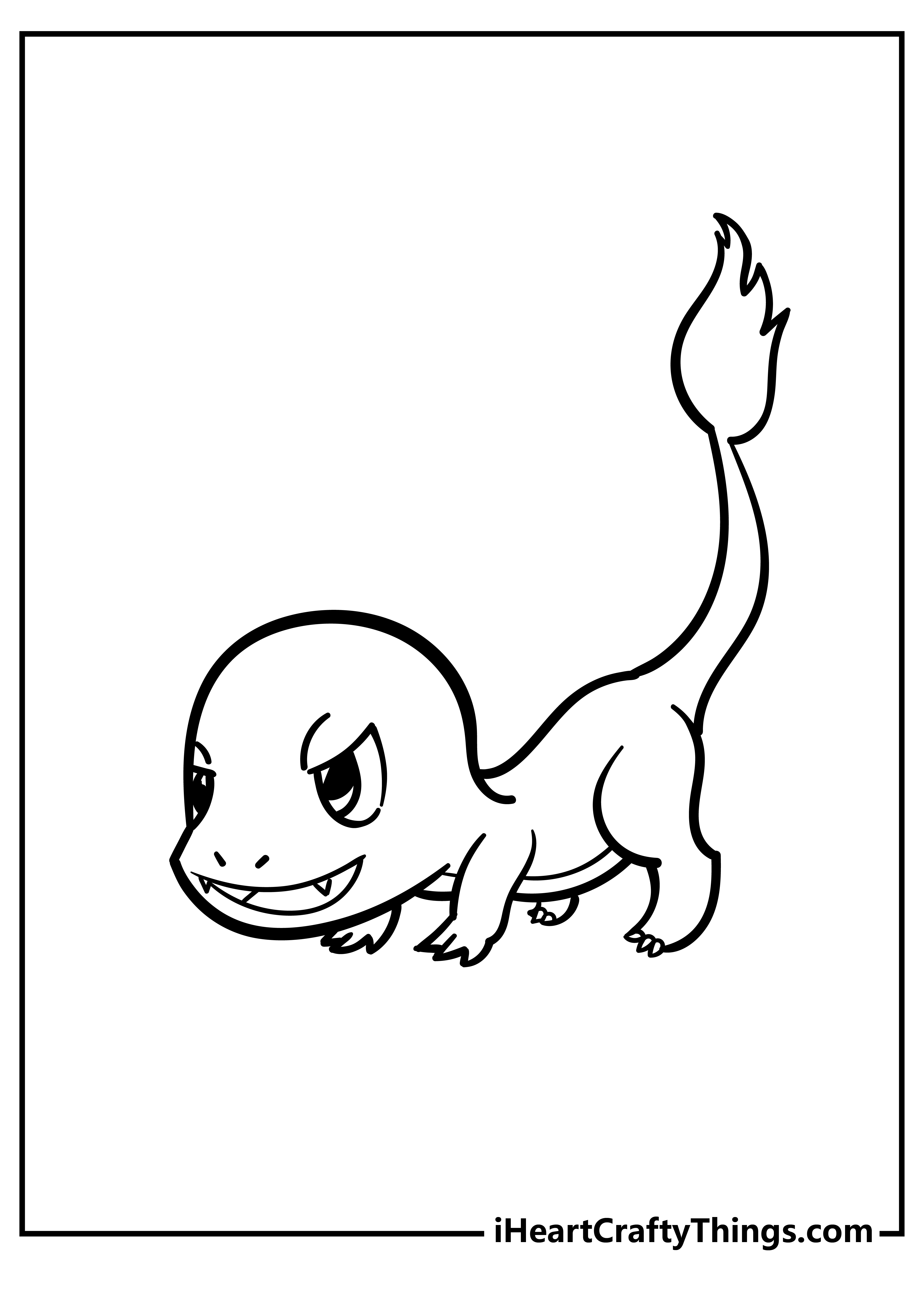 There's a look of surprise being portrayed in this Charmander coloring page. What do you think could be causing him to look this way?
If you wanted to show off what you think it could be, then you could draw some background elements or clues to what he could be looking at here. What do you think it could be?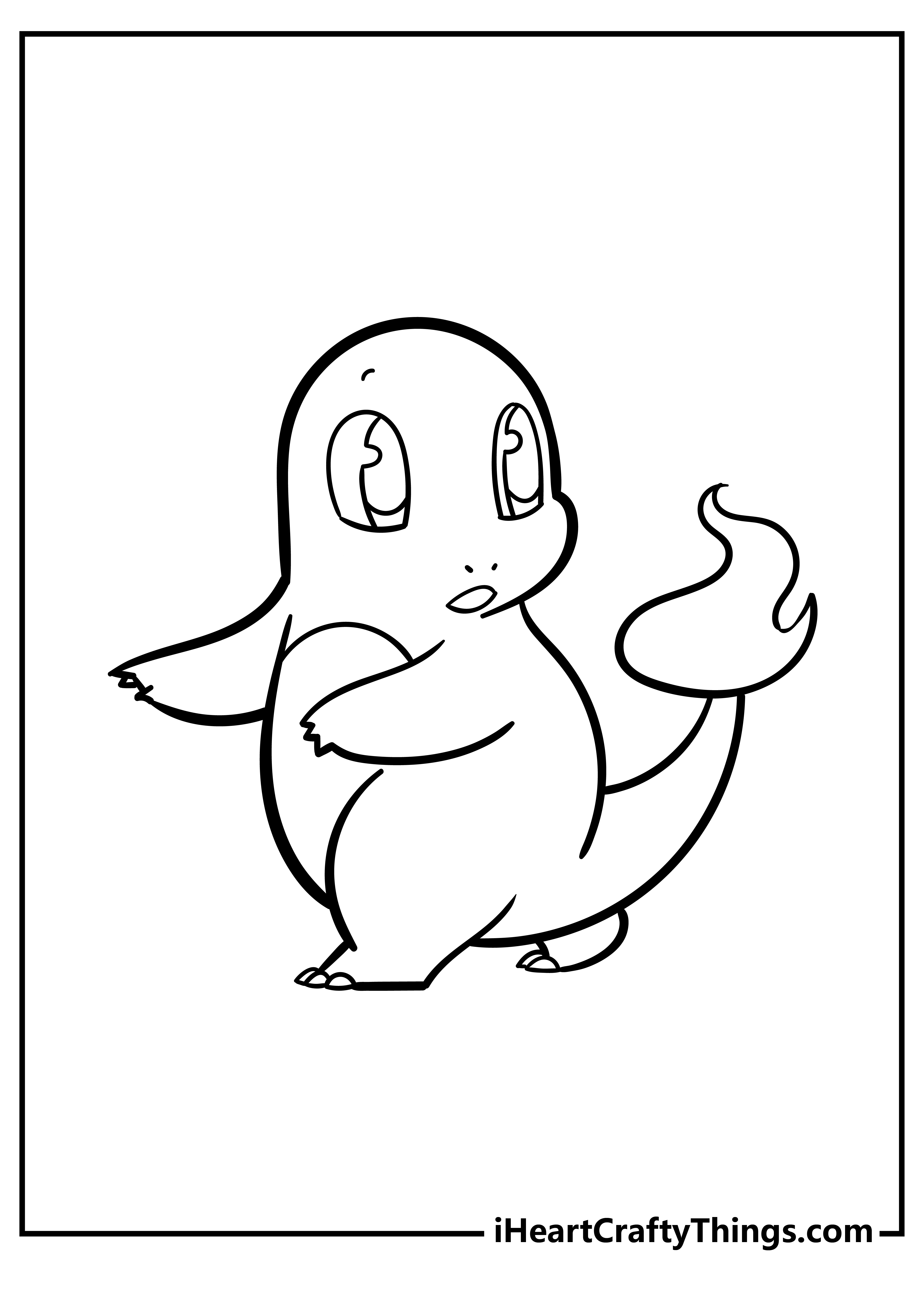 Charmander is back to looking happy and confident in this next picture. Something has gotten him really excited, and it makes for a really charming scene to behold.
There are so many fun ways that you could emphasize the happy mood shown here, so let your creativity flow and see what you can come up with!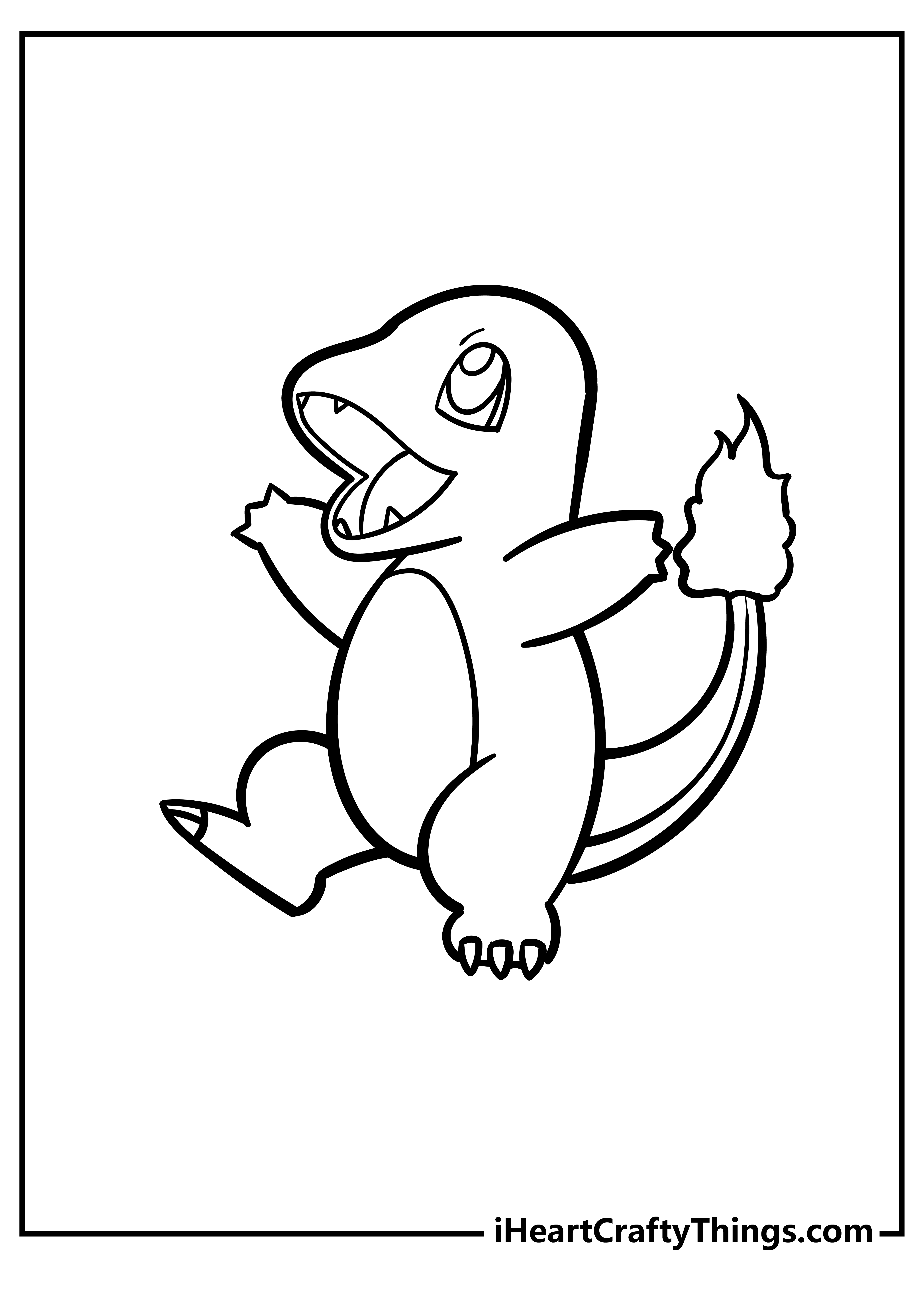 Now, we have the final Charmander coloring sheet in the collection for you to enjoy. This is your chance to really show off your color skills as you complete this sweet pose that he is in.
If you want to experiment with colors, remember that you can print out multiple copies so that you can really go to town with your favorite colors, techniques and mediums.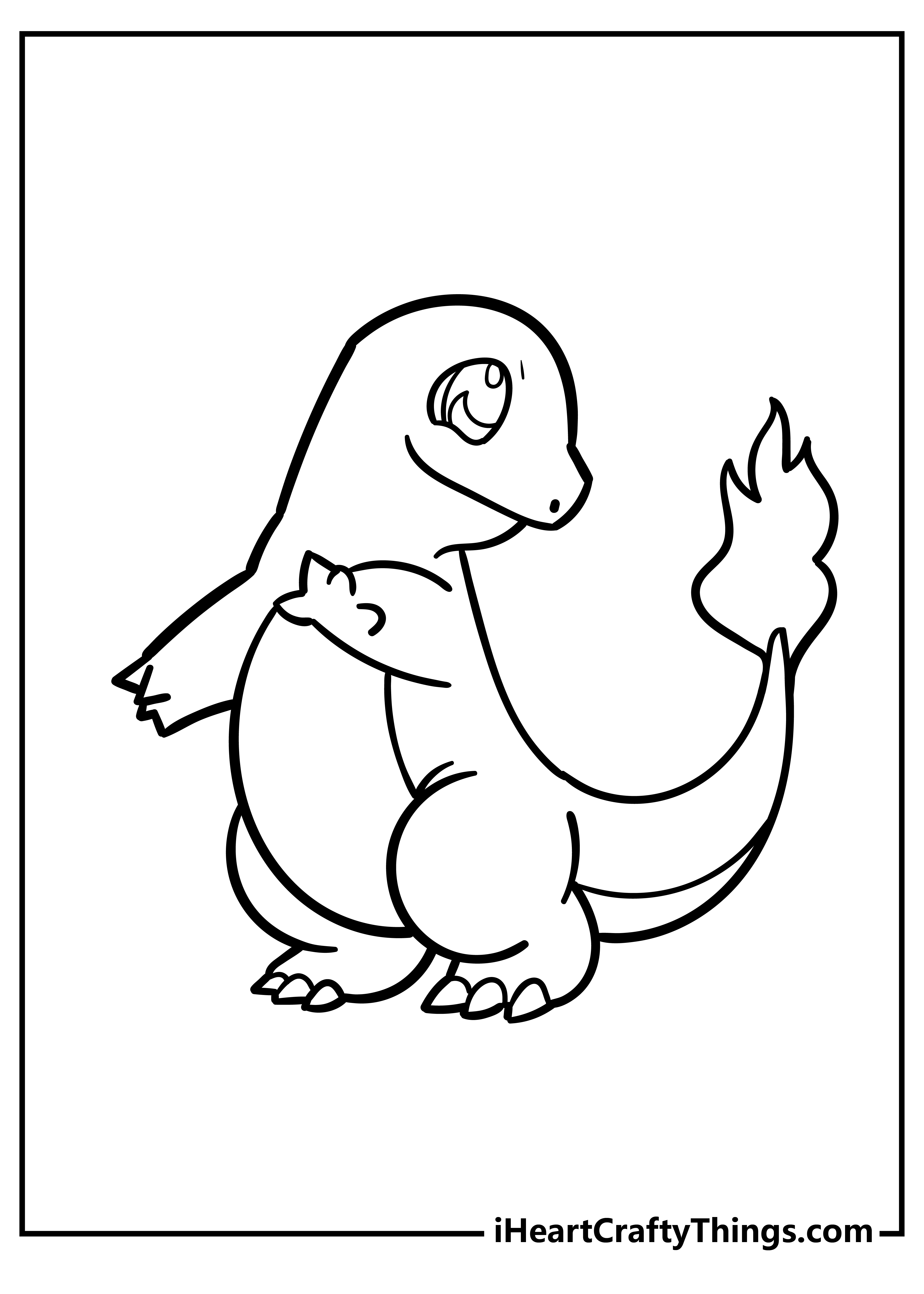 Charmander Coloring Pages – Which will you choose?
This was a truly awesome and bright collection of free Charmander coloring pages for kids, and we hope you enjoyed working on them! Charmander is many people's favorite Pokemon, and it's easy to see why.
We know you will have made him look so cool by using your color skills!
If you had a great time with these pages, many more are waiting for you to enjoy on our website!
We would also love it if you would share some of your finished pages on our Facebook and Pinterest pages so we can see how they turned out.