I put together this Washi Tape Christmas Tree Craft for my daughter this week that turned out so cute! The best part was that my daughter was able to practice some fine motor skills all while making a beautiful work of art.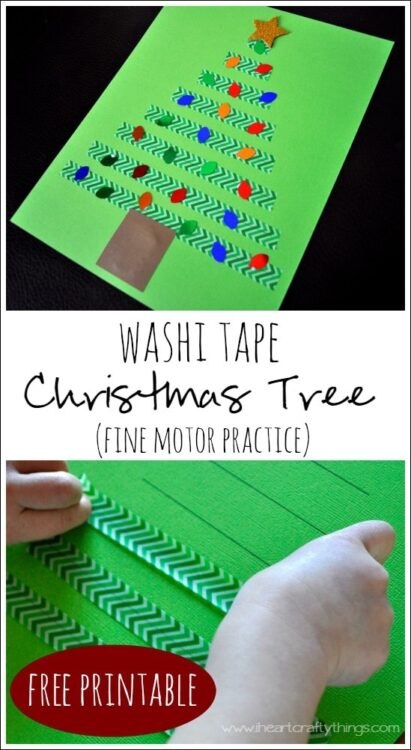 Directions:
1. To set the activity up I made a simple worksheet with different sized lines from short to long an inch apart to make the shape of a Christmas tree. You can print the worksheet off
HERE
. I also did the same thing with washi tape, making the lengths of tape the same size as the lines in the worksheet. I put the washi tape on a sheet of wax paper so my daughter could easily peel it off.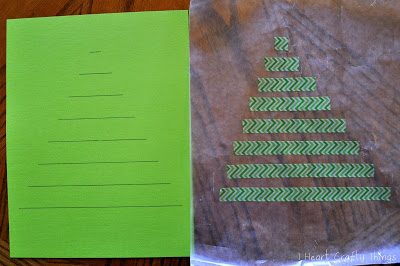 2. My daughter choose to start at the bottom and peel the longest strip of tape off of the wax paper and then she had to line it up on the worksheet on the bottom line and press it down.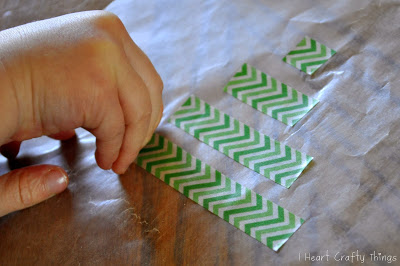 3. Then she worked her way up with each piece of tape, lining it up on each line on the worksheet.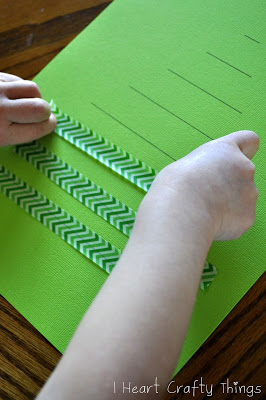 4. When she was finished adding all the washi tape to her tree, she added a star Glitter Foam Sticker on top and glued a brown trunk at the bottom.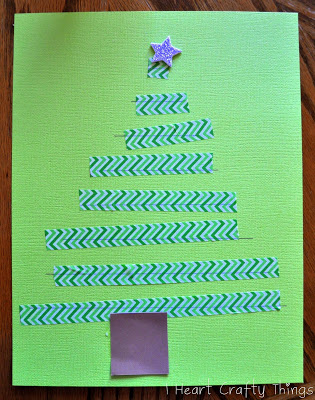 5. Finish your Christmas Tree Craft by gluing on sequins or embellishments as ornaments. I purchased these Christmas light sequins a couple weeks ago at an American Crafts Warehouse Sale and this was the perfect opportunity to use them.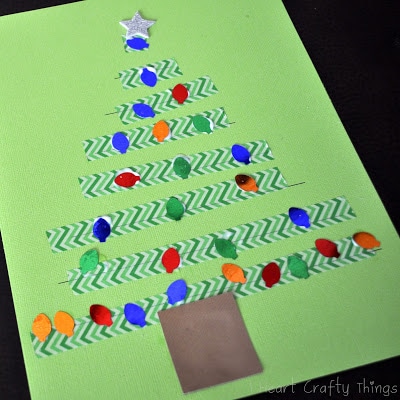 Adorable Christmas artwork + fine motor practice = Win!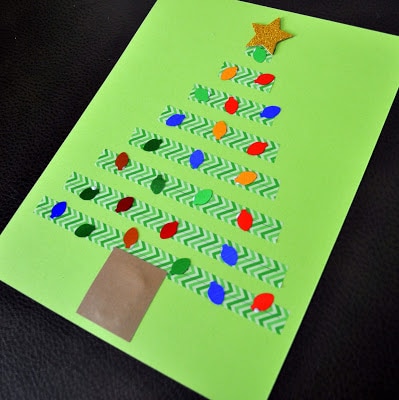 You might also enjoy our Paper Plate Laced Christmas Tree!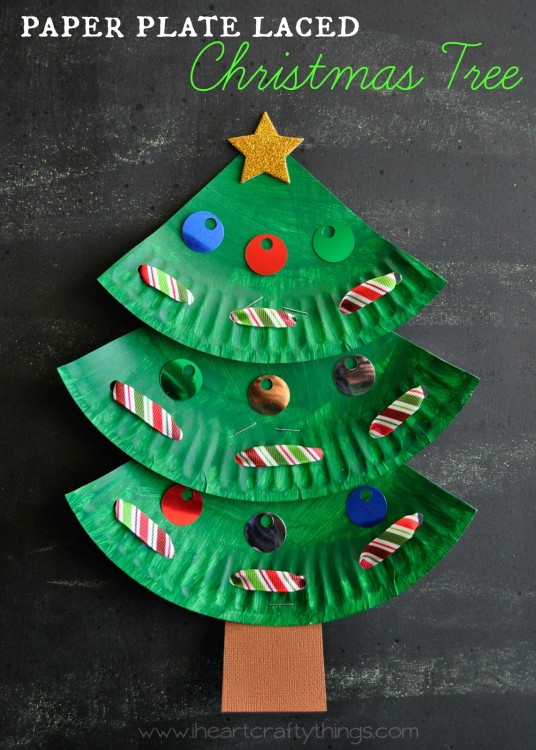 Follow I Heart Crafty Things on Facebook, Pinterest,
Google+, Twitter, and Instagram!

(function() {
var po = document.createElement('script'); po.type = 'text/javascript'; po.async = true;
po.src = 'https://apis.google.com/js/platform.js';
var s = document.getElementsByTagName('script')[0]; s.parentNode.insertBefore(po, s);
})();