You may not spend much time thinking about your teeth, but they're a really important part of your body! We need them to eat and survive, and they also help finish off a smile on your face.
It's important to take good care of our teeth so that they're healthy and happy, and there are many things we can do to keep them bright and healthy!
These free tooth coloring pages for kids are perfect for hours of fun coloring in and remembering the importance of looking after our teeth.
The pages you're about to color in have some fun and creative images that encourage you to have a great time using your favorite colors to finish them off.
Once you've colored in your favorite tooth coloring printables, be sure to share them to our Facebook page for us to admire!
We always love to see your colorful artworks and look forward to seeing some happy, colorful teeth.
10 Brand New Tooth Coloring Pages – Free to Print and Color
This first picture in this collection of free tooth coloring pages for kids shows a superhero tooth ready to go! What do you think this tooth superhero would be called?
You could use your favorite colors for his mask and cape, and then use some bright yellows for the stars!
Finishing it off with a darker background would look great, but so would any colors you choose for this tooth coloring sheet.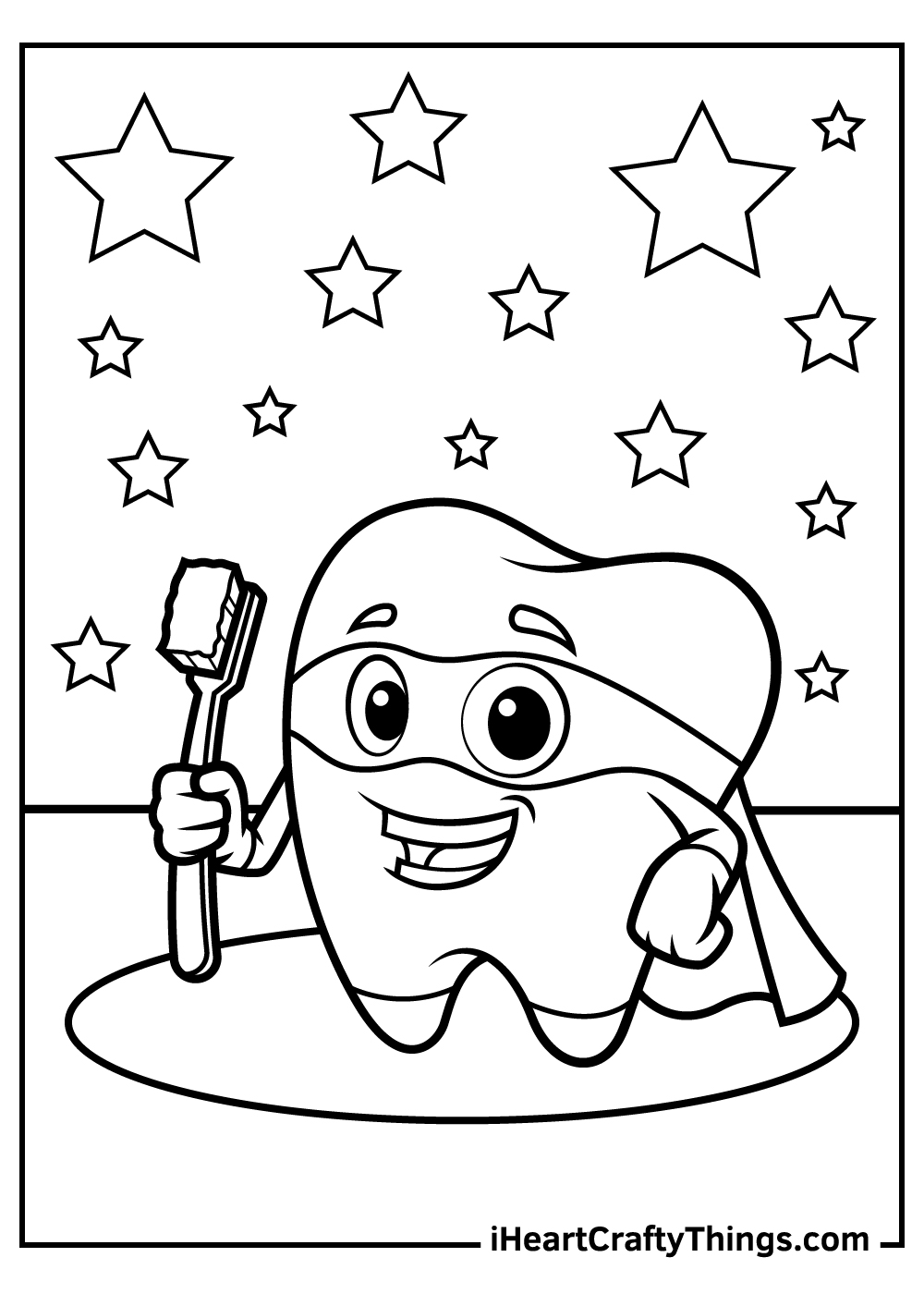 The spotlight is on this happy tooth for this second tooth coloring printable.
This tooth is looking happy to be cleaned, and this is understandable as the more you clean your teeth the healthier they'll be!
If I were coloring in this tooth coloring page, I would use a yellow for the circle it's standing in to make it look like a spotlight and a dark blue for the background.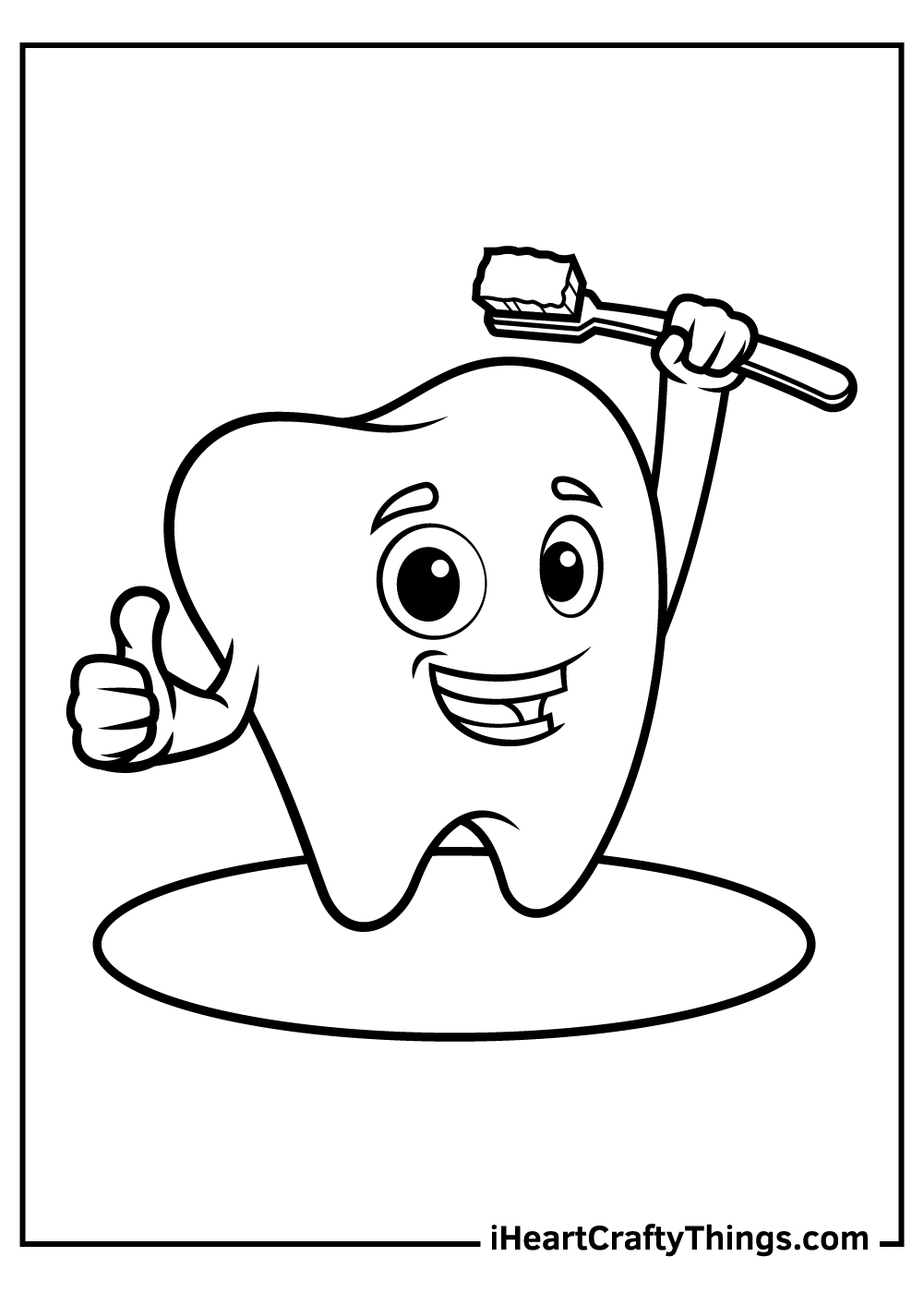 We have a really happy looking tooth in this next tooth coloring sheet, and the reason is that it's just had a good cleaning!
For this image, I would suggest using some bright and cheerful colors for the floor and background to fit in with how happy this tooth is looking to be nice and clean.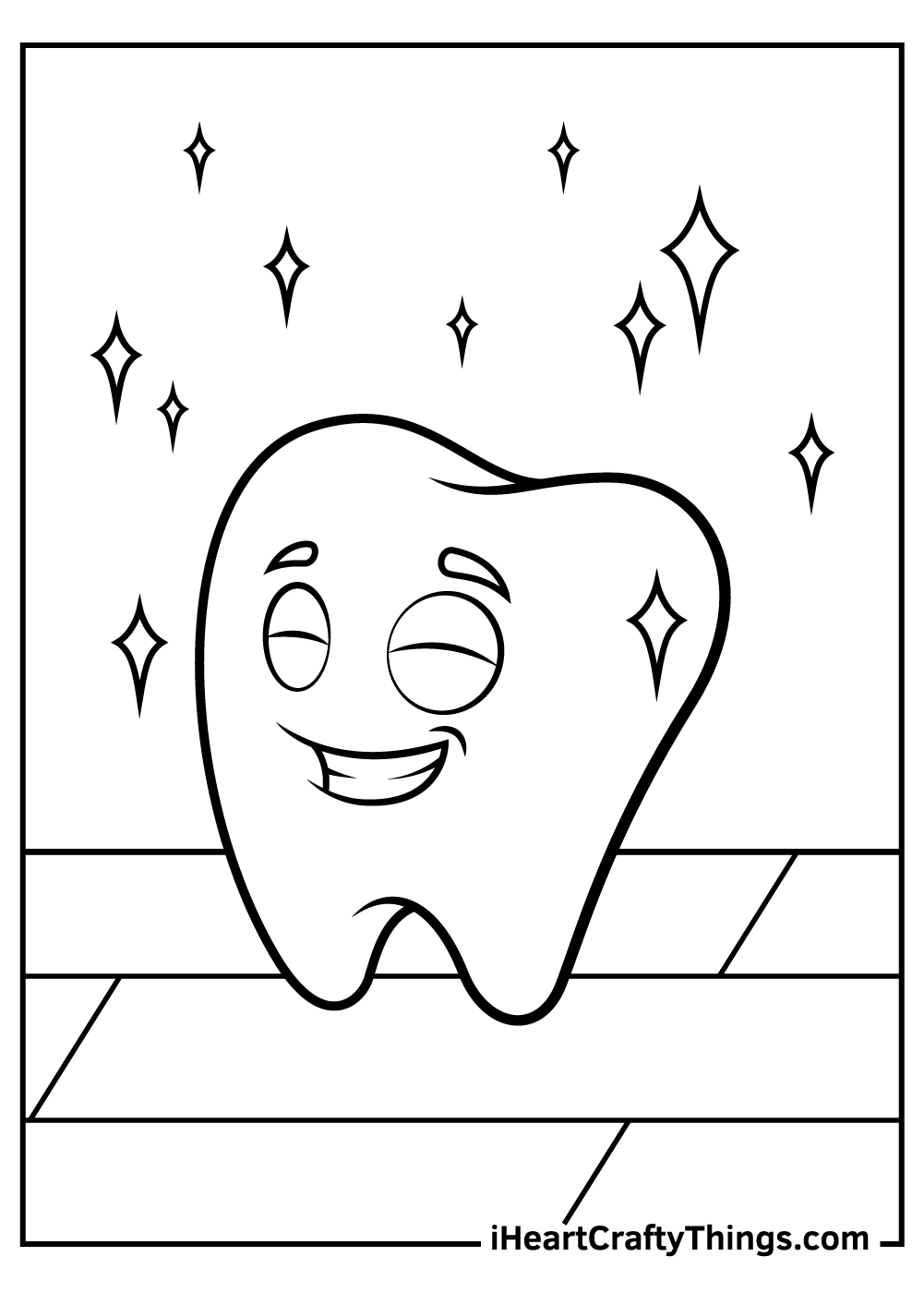 Using contrasting colors against each other can make for a striking image, and there's a great opportunity to do that in this tooth printable.
There's a lot of background space, so to create this contrast I would color in the tooth with a light blue and then use a bright orange or yellow for the background.
What colors did you think of when you saw this tooth coloring sheet?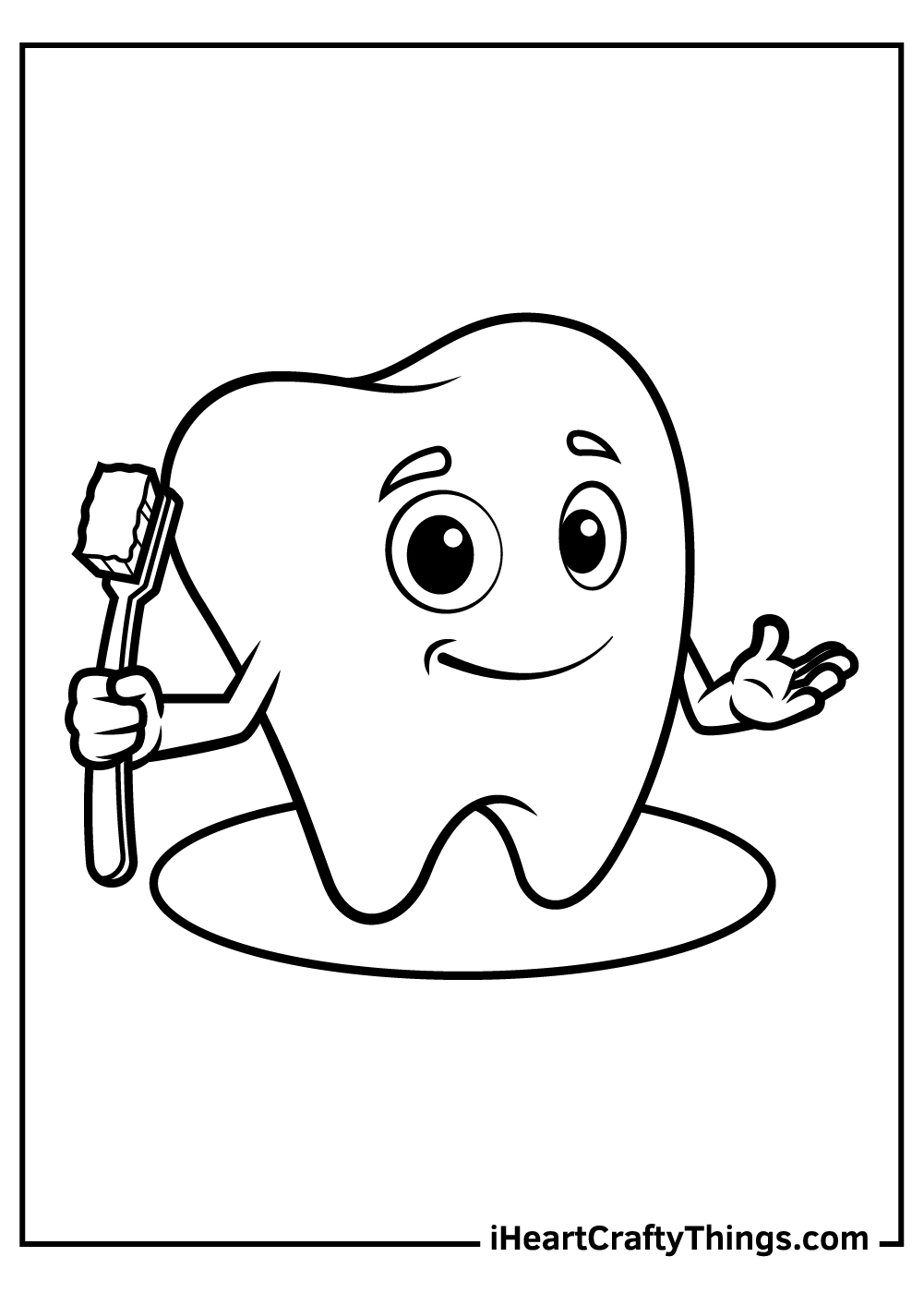 We have what could be a great tooth poster in this tooth coloring page! Tooth is written out in bold letters, so the thing to decide is what colors to make them.
I would alternate red and green for each letter for some bright colors, but I look forward to seeing what colors you choose!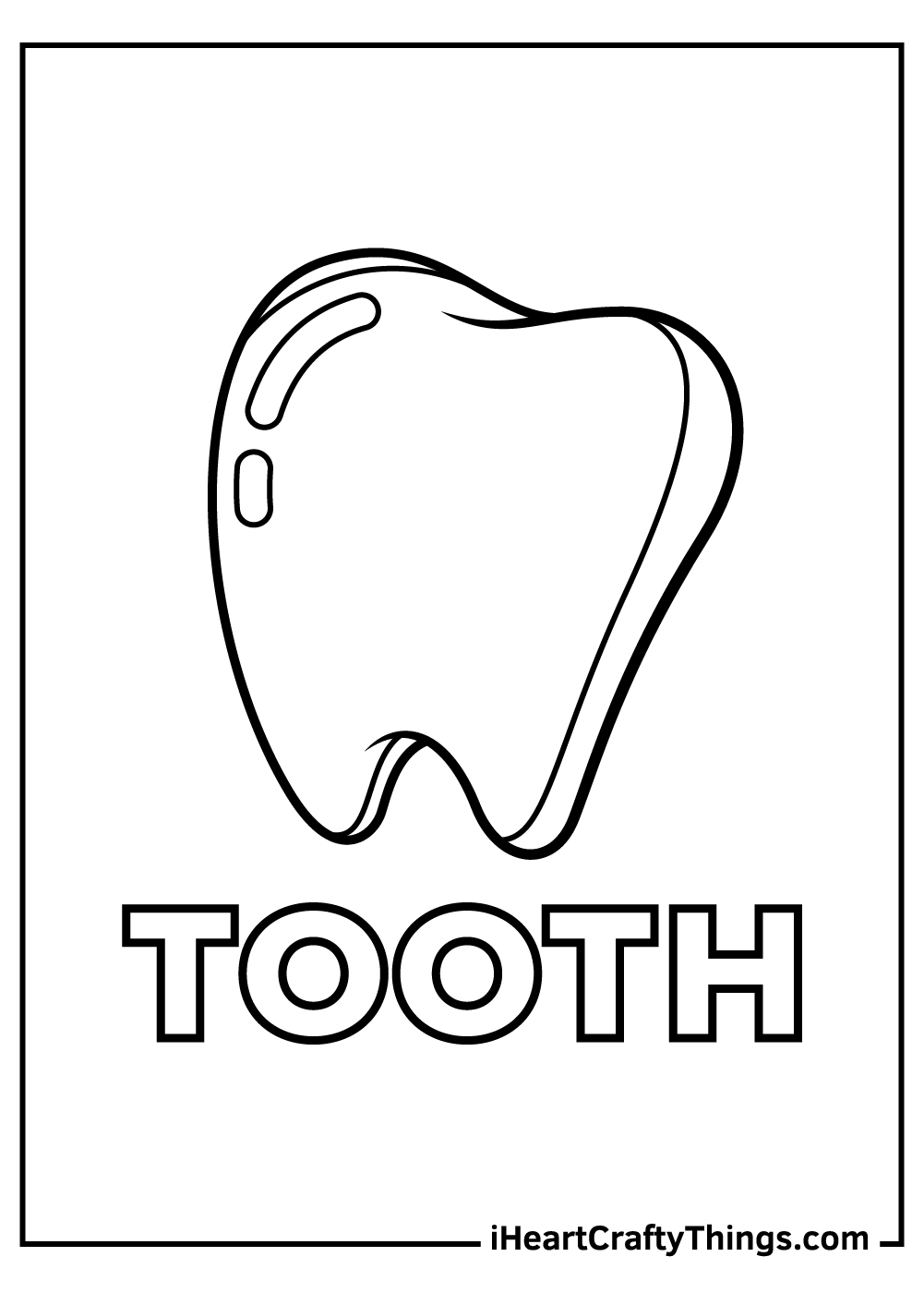 A toothbrush is a tooth's best friend, and that's why they're looking happy to hang out in this tooth coloring sheet.
Maybe you could color in the toothbrush to match the color of your own toothbrush at home! What color will you use for the background to finish off this fun image?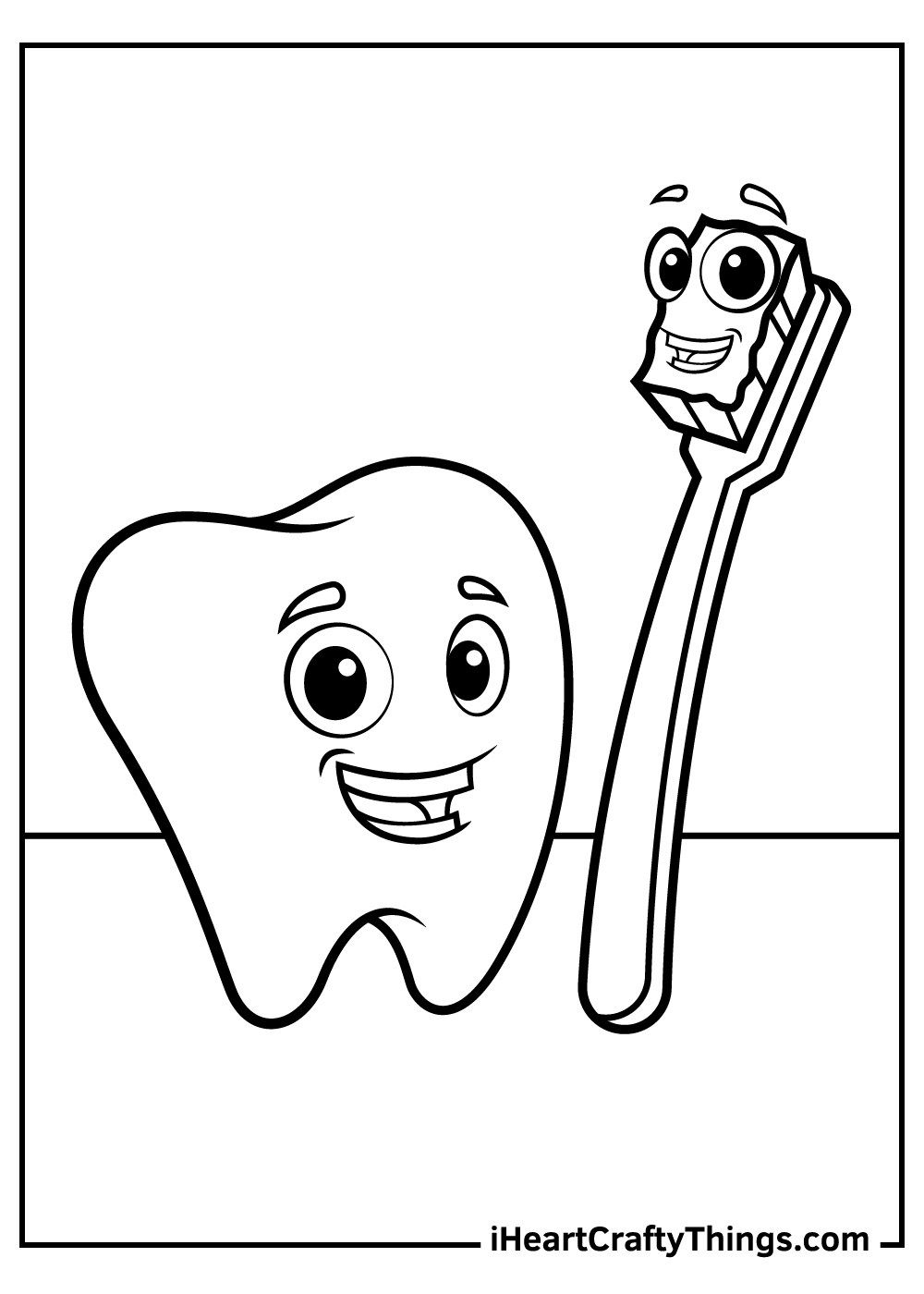 Teeth must feel like royalty after a good brushing, and this tooth coloring printable shows one looking like a king!
The background is segmented, and for this image I would use darker blues and purples alternating for the background. I'd then finish off with a bright yellow for the crown this tooth is wearing.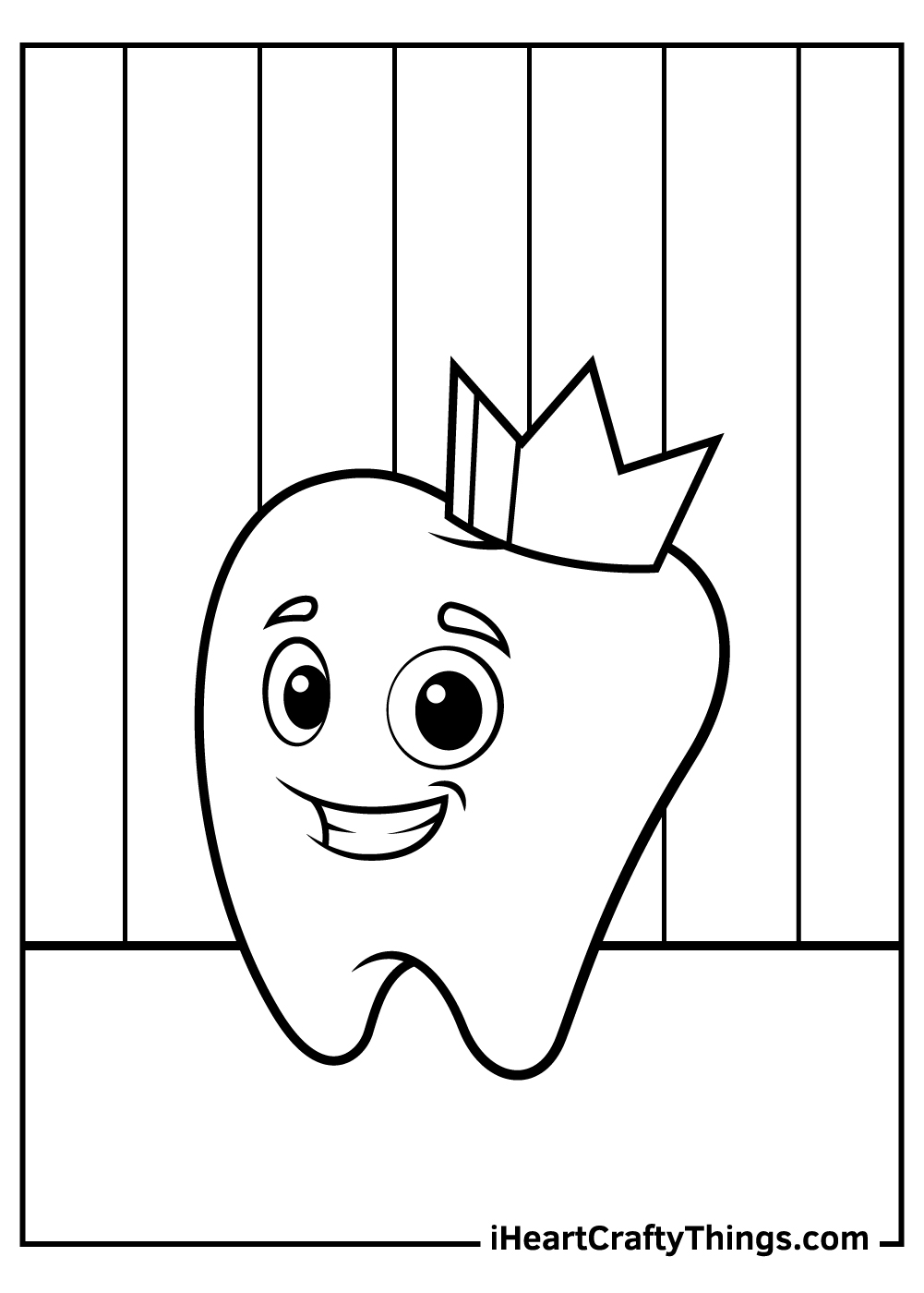 There's a good motto featured on this next tooth coloring page! I think to help this good message to stand out you could use a different color for each letter of this phrase.
Once you've finished coloring it in, maybe you could hang this as a poster for your wall to remind you to look after your teeth!
Everyone enjoys a nice day outside, and that's true for this cute tooth coloring sheet as well. This outdoors scene would look great with some bright greens for the grass and a lovely clear blue for the sky.
Using some bright colors of nature would really finish off the happy feeling of a beautiful day outside for these teeth.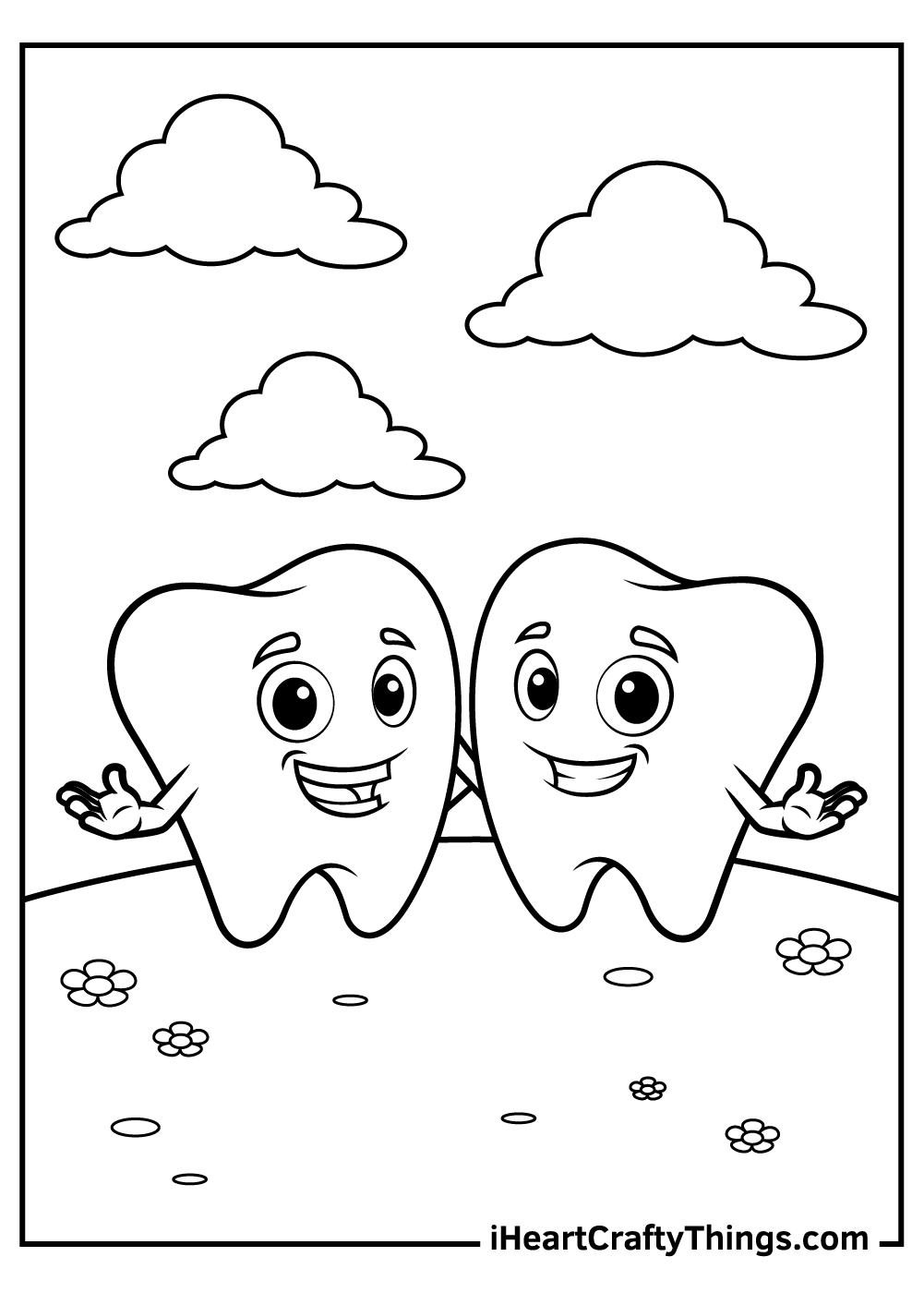 For this last image in this collection of free tooth coloring pages for kids, we have a happy tooth getting a good cleaning!
For this last page, I would use the brightest of your favorite colors to make this image pop. I would use a yellow for the circle this tooth is standing in with the brightest red I have for the background.
What colors will you use for this sparkly clean tooth printable?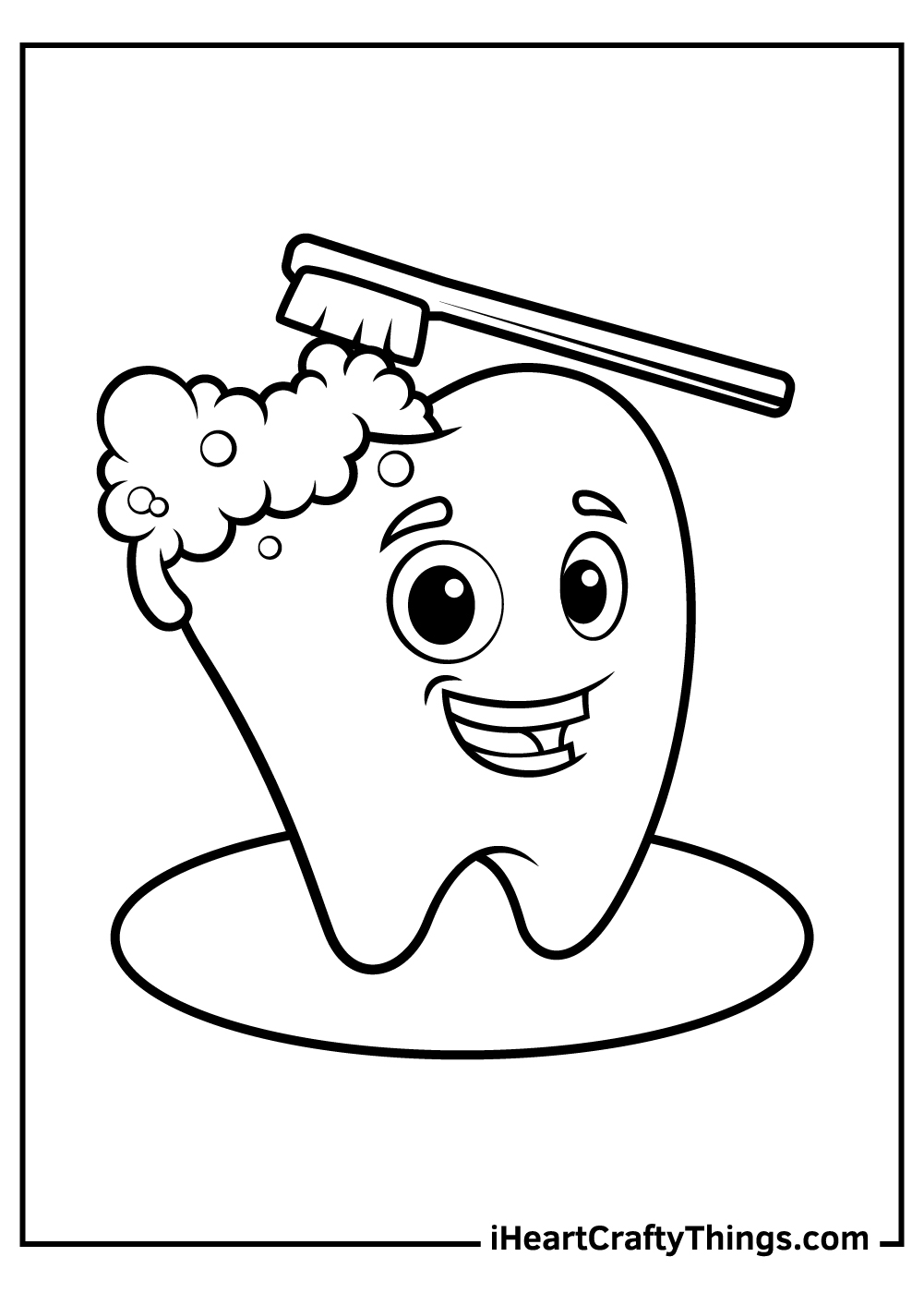 Tooth Coloring Pages – Which will you choose?
We hope that this series of free tooth coloring sheets for kids were lots of fun for you to color in!
Hopefully they can help us all to remember to take good care of our teeth. Remember that all of our coloring sheets and printable art are completely free for you to print and enjoy!
You could print out a few copies of your favorite images to really get creative with. Maybe you could try out some different color choices and even some new mediums! If you have some watercolor or acrylic paints, they can help to give even more color looks and styles for your coloring.
Please go ahead and like our Facebook page, as it's the best way to never miss out on our awesome free coloring pages and printables!
We'd also love it if you would share your completed tooth coloring pages to our Facebook page! We love to see how talented you all are at coloring and look forward to some colorful tooth friends.