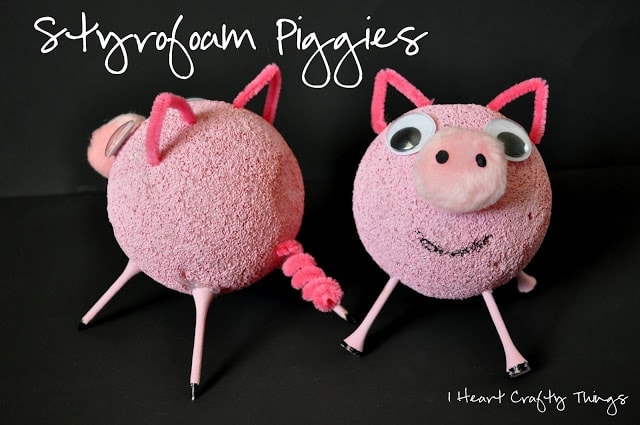 I'm excited to share these cute little piggies with you today. They were so much fun to make with my kids.
You will need:
-4-inch Styrofoam ball
-four 2-inch long golf tees
-pink chenille stem
-pink acrylic paint
-large wiggly eyes
-large pink pom-pom
-2 black paper punched holes
-black marker or paint
1. First, paint your Styrofoam ball and golf tees pink and let them dry completely.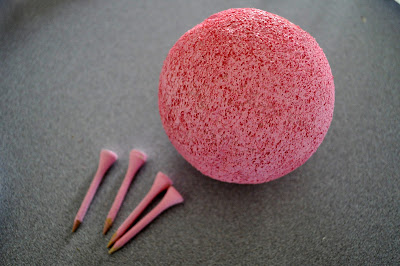 2. While the paint was drying we went ahead and used school glue to glue the black paper punched holes to the large pink pom pom to make the nose.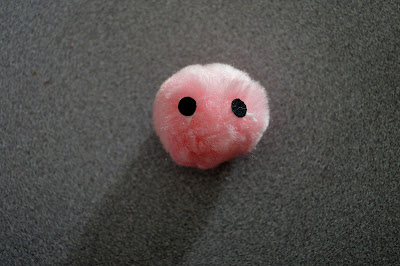 3. After the pink paint is dry, mark where the legs go by by poking the golf tees into the bottom of the Styrofoam ball in a square shape. Then I removed the tees, put some hot glue in the holes for reinforcement, and then put the golf tees back in the holes.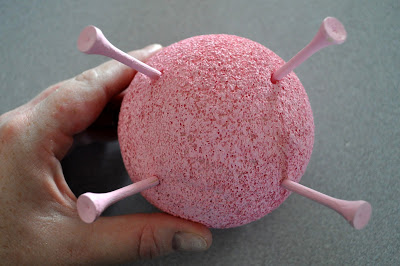 4. You can see in my picture below, I couldn't decide which way I liked the legs better. We made one with the pokey part of the tee inside the holes, and one with the tee turned around and the pokey part at the bottom. If you do the pokey part at the bottom, still poke holes into the Styrofoam like I said, just to mark the spots where the legs will go.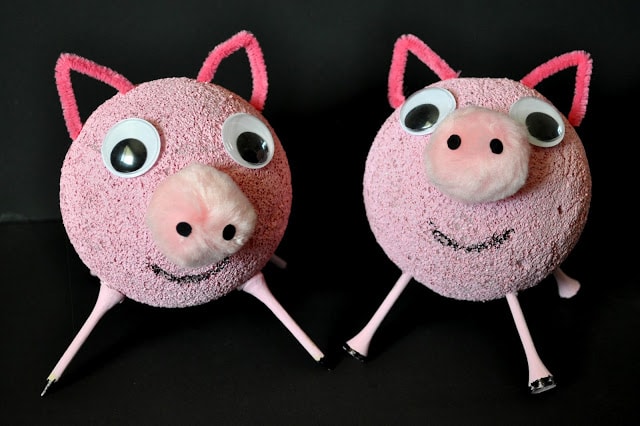 5. After the legs are attached, glue the nose onto the pig, the large wiggly eyes, and use a black marker or black paint to draw or paint on a mouth. At this point, we also used the black marker to color the bottom of the feet. If you want the mouth to stand out more, use paint. The marker doesn't look very solid because of the Styrofoam.
6. Next cut two- 2 1/2 inch pieces of the pink chenille stem for the ears. Fold them in half to make a V-shape, and poke them into the pig above the eyes. For the tail, we used a 4 inch piece of chenille stem wrapped around a pencil and then poked into the back of the pig. I don't know what it is about a little curly tail, but it is just so stinkin' adorable!!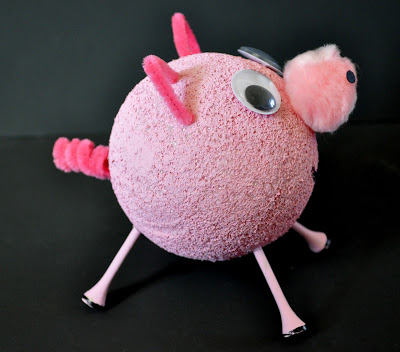 Wondering what we've been reading to go along with this craft?
The True Story of the 3 Little Pigs by Jon Scieszka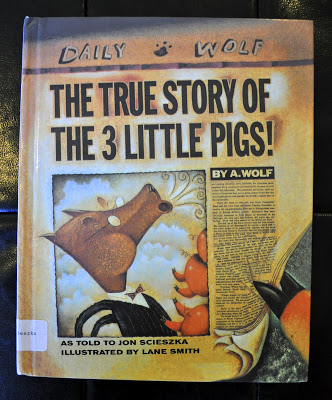 A spoof on the three little pigs story, this time told from the wolf's point of
view. Such a fun story! After reading it we talked about the original story in the pigs' point of view.
Happy Crafting!!