Originated in Europe in the early 1900s, sports cars have since been the absolute dream car of most people. Sports cars are known for their high-tech features, state-of-the-art design, and unbeatable performance.
The extreme popularity of sports cars has created a huge demand for sports car coloring pages. Well, you asked for it, so we delivered. So without further ado, we present to you—free sports car coloring sheets. The most fun part is, you can color these sports cars however you want using any colors you like!
With these sports car coloring printables, coloring activities with friends and family is made more fun and easy. Simply choose the image you like, print it out, and finally, color it! Once you've chosen an image, why not try experimenting with different coloring materials like watercolor, brush pens, and oil pastels?
Have fun making these luxurious sports cars colorful!
REMEMBER: You can get the COMPLETE set of these coloring pages >> HERE
Sports Car Coloring Pages — All-New Free Printable Sheets
This coloring page shows a lowered sports car equipped with a body kit. Can you imagine how fast this car goes? We think it can run at more than 200 miles per hour. Driving this car can surely get you from one point to another in a blink of an eye!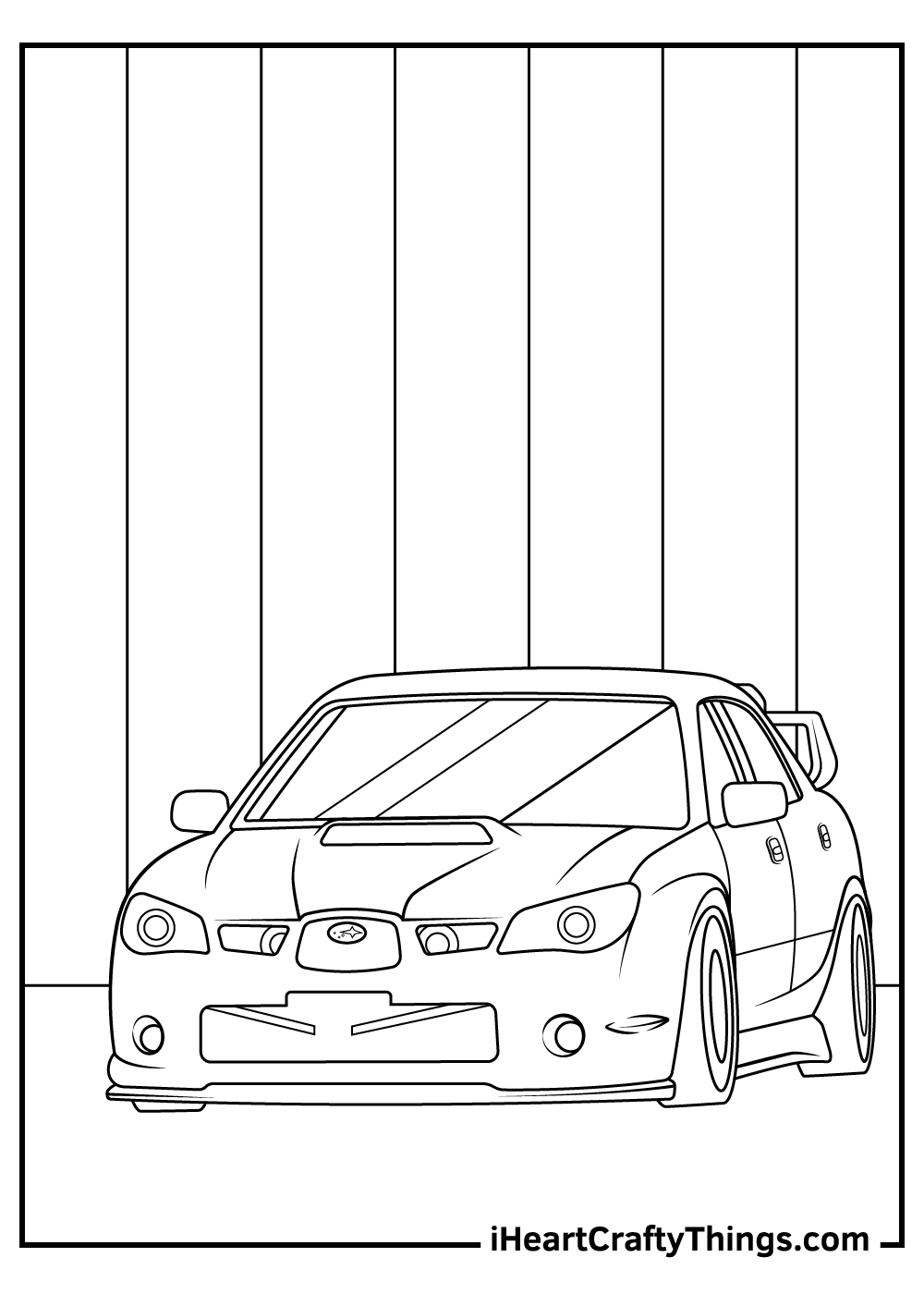 The Lamborghini in this coloring page looks splendid. It is equipped with modern LED headlights and decorative metal alloy wheels.
How incredible would it be to own a sports car like this? You would probably want to drive all day long, showing off the beauty of your car.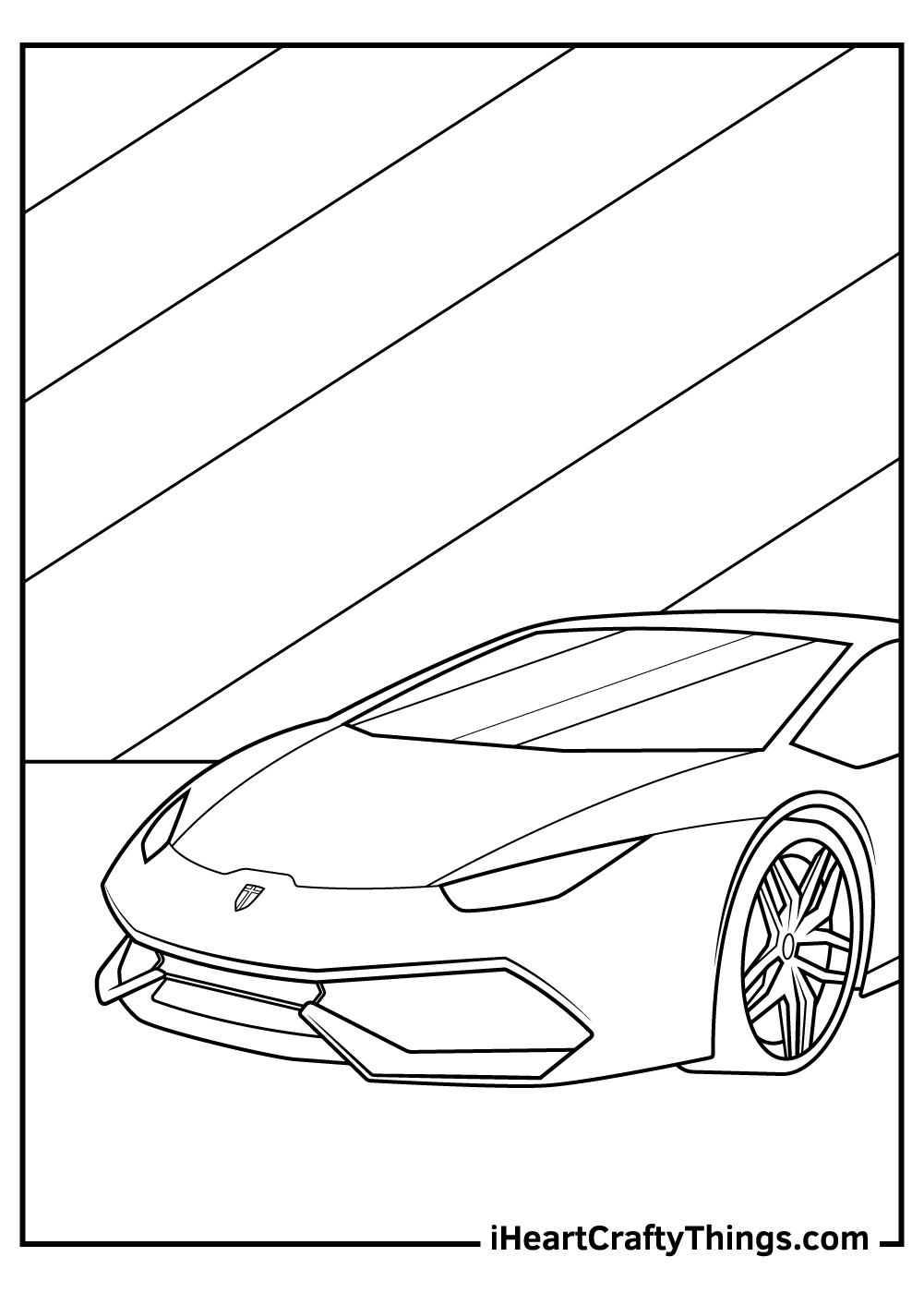 This coloring sheet shows a convertible sports car with round headlights and huge wheels! Imagine driving this car as the strong breeze of wind blows—so thrilling!
There's also lots of stars in the background, so it must be night-time. What a good time to go for a ride!
REMEMBER: You can get the COMPLETE set of these coloring pages >> HERE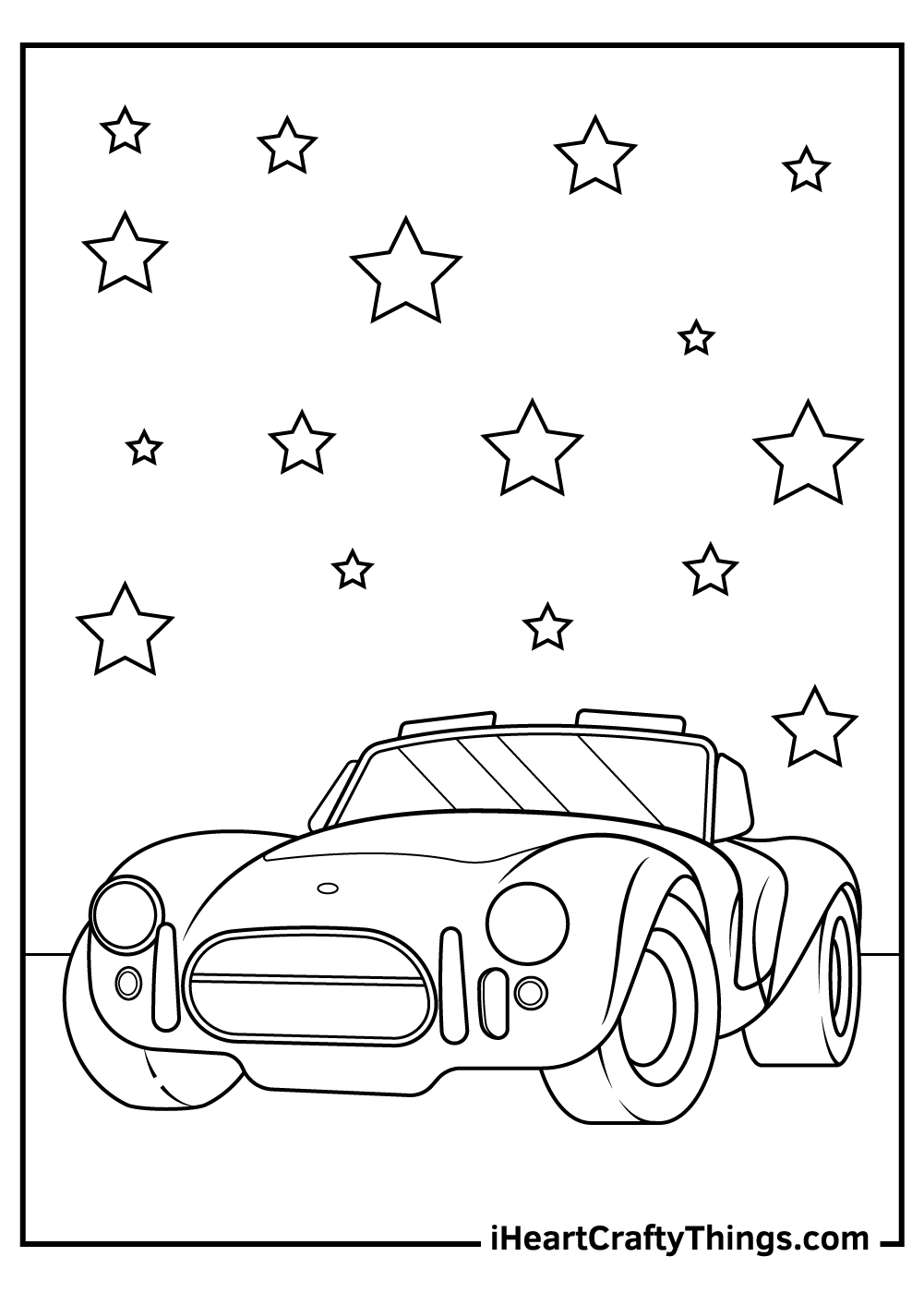 This coloring printable displays an expensive sports car equipped with alloy rims and modern front bumpers.
With those distinct features and unique body kit, the sports car shown in the picture looks like a Ferrari. Which colors would you use for this sports car?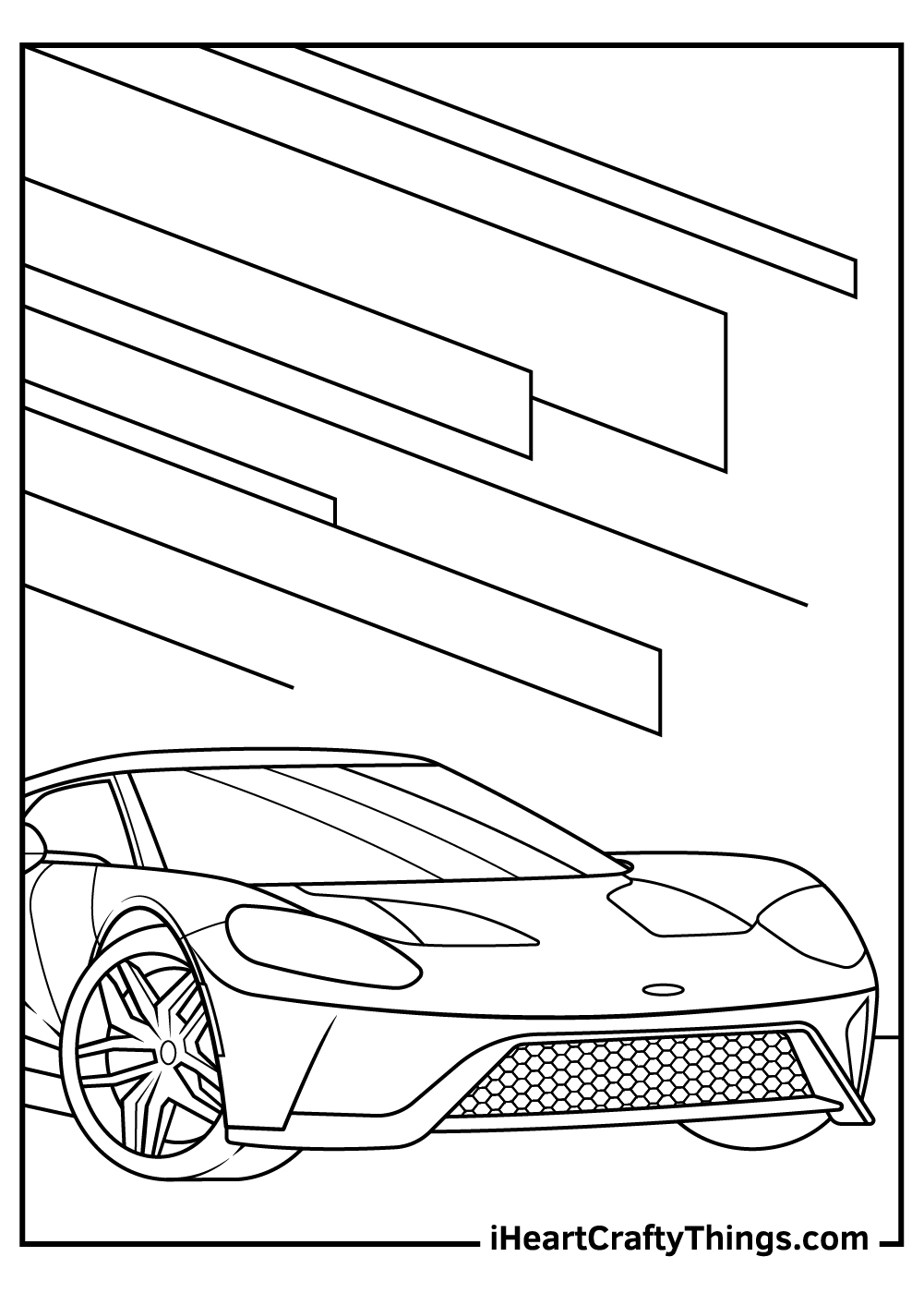 It's a good day to go out for a ride! In this coloring page, the Mustang sports car is moving at full speed.
It looks exquisite with the hood scoops and vinyl stripes design. Its body is also lowered, making the car look even more cooler!
REMEMBER: You can get the COMPLETE set of these coloring pages >> HERE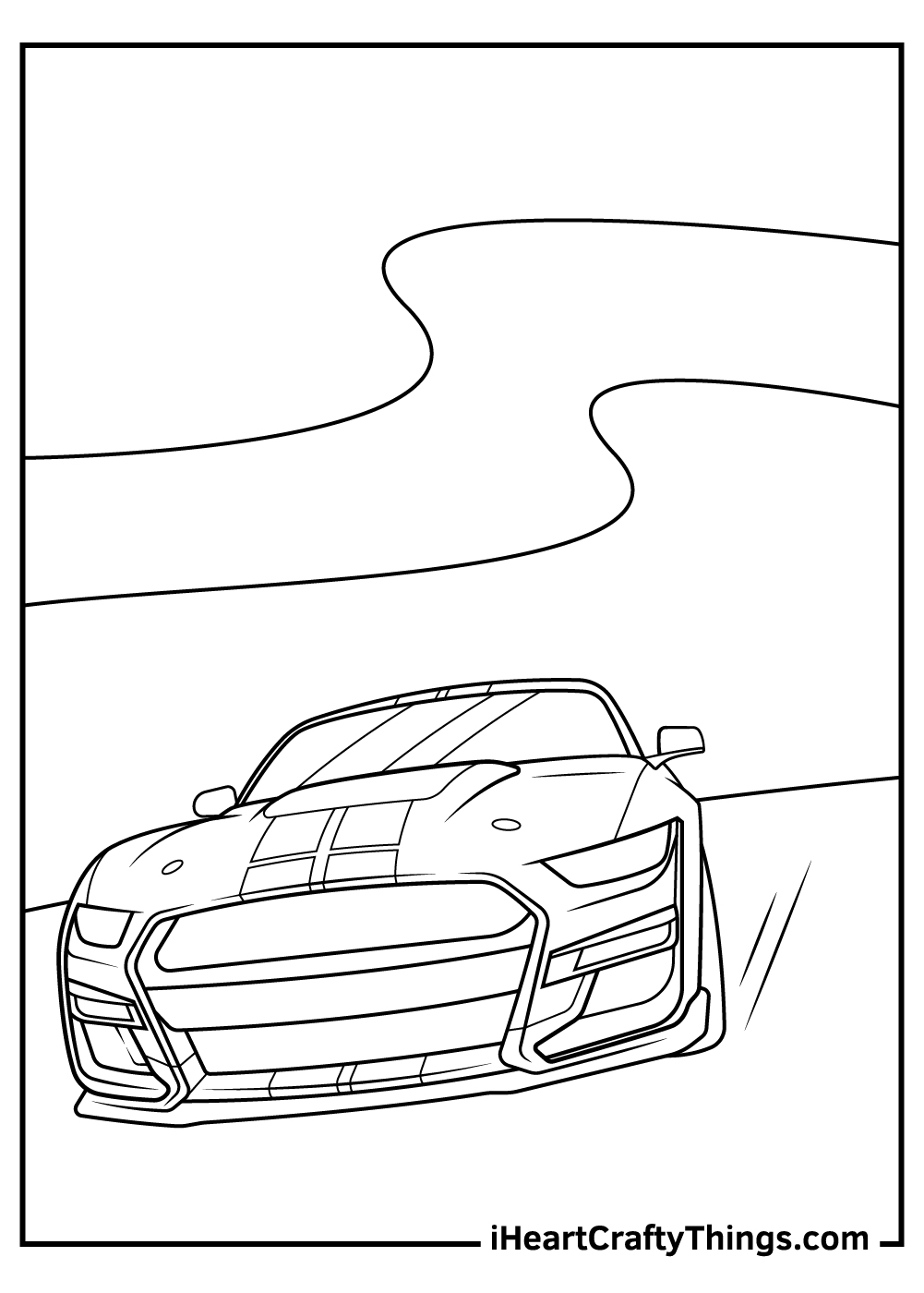 This coloring printable shows a lowered Audi sports car. Equipped with a V8 engine, this sports car can go unbelievably fast! It also has LED headlights and modern wheels, making its appearance look more sophisticated! With this sports car, you can confidently win every race.
Both bright and dark colors would look great on this sports car. What colors will you use to bring this sports car to life?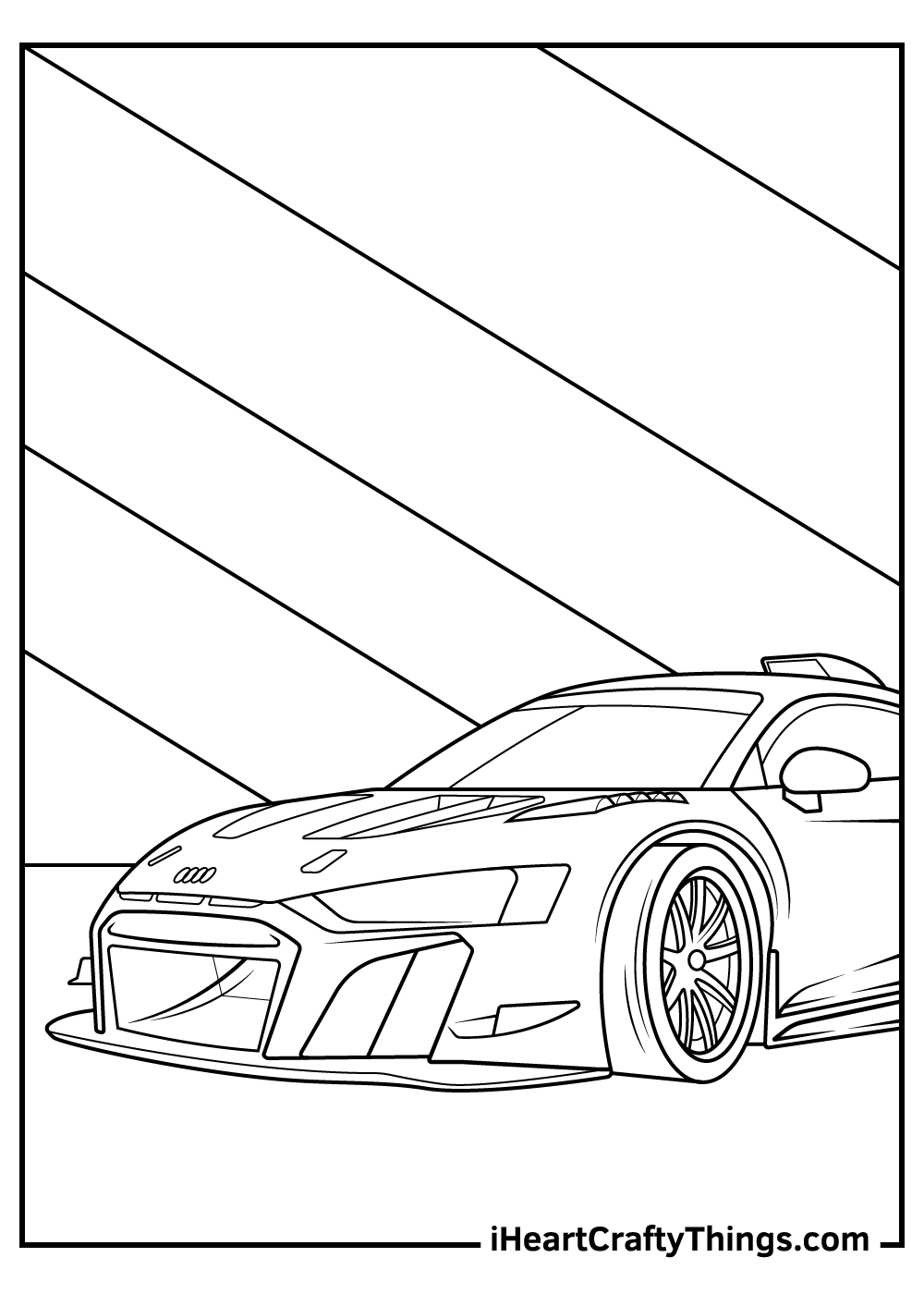 Driving by the coast of the ocean is fun and relaxing. In this coloring page, the sports car is driving as fast as the wind nearby the ocean. With these mesmerizing views, it's a good time to roll down the windows and enjoy the scenery while driving.
This 2-door sports car looks luxurious with its modern mags wheels and stylish headlights. Which colors would you use to make this sports car colorful?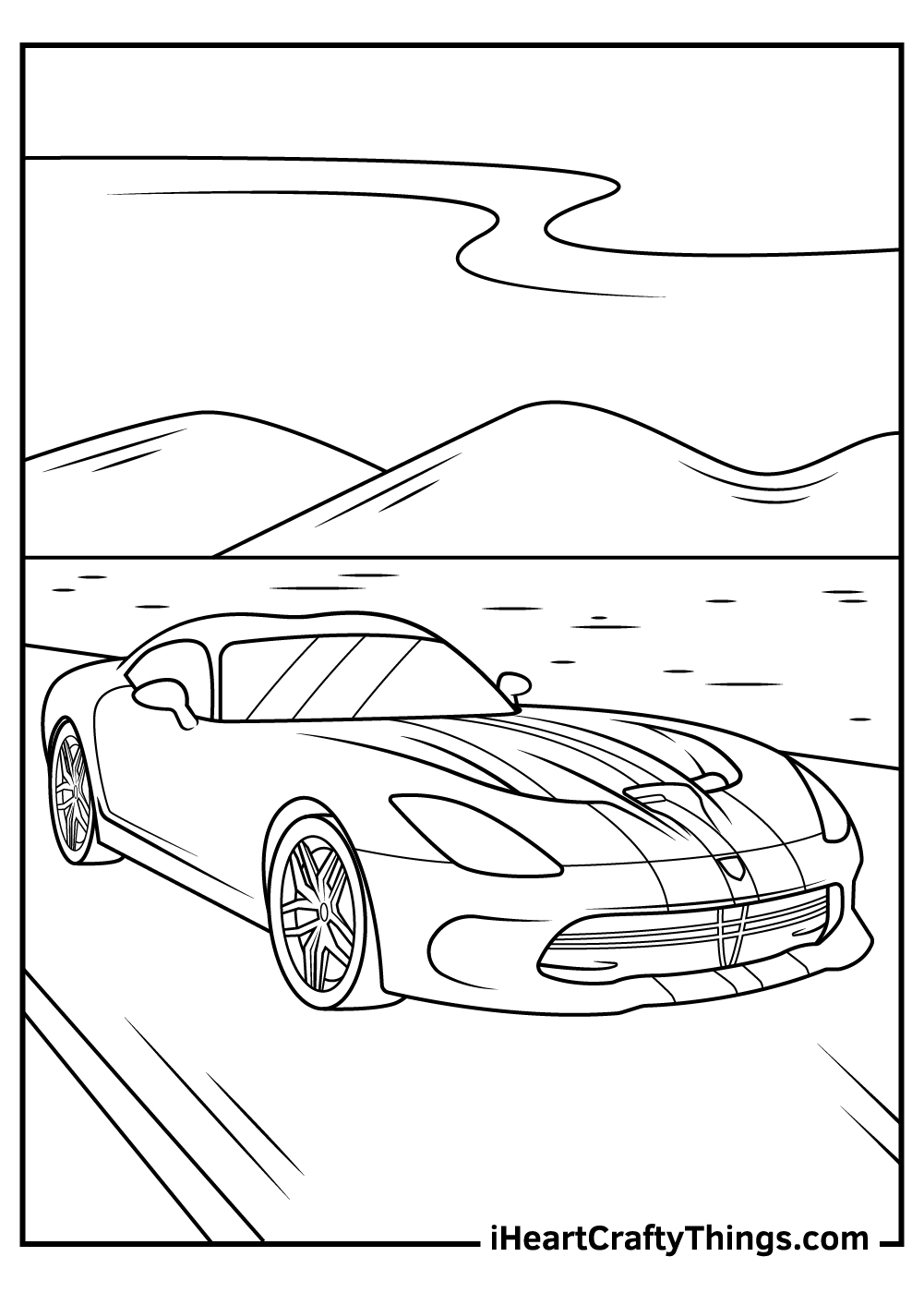 This coloring page exhibits a luxurious sports car. It is equipped with scissor doors which open upwards.
Its wheels also look stylish with those patterns in the rims! Imagine driving this sports car as you wander around the city. That would be so cool!
REMEMBER: You can get the COMPLETE set of these coloring pages >> HERE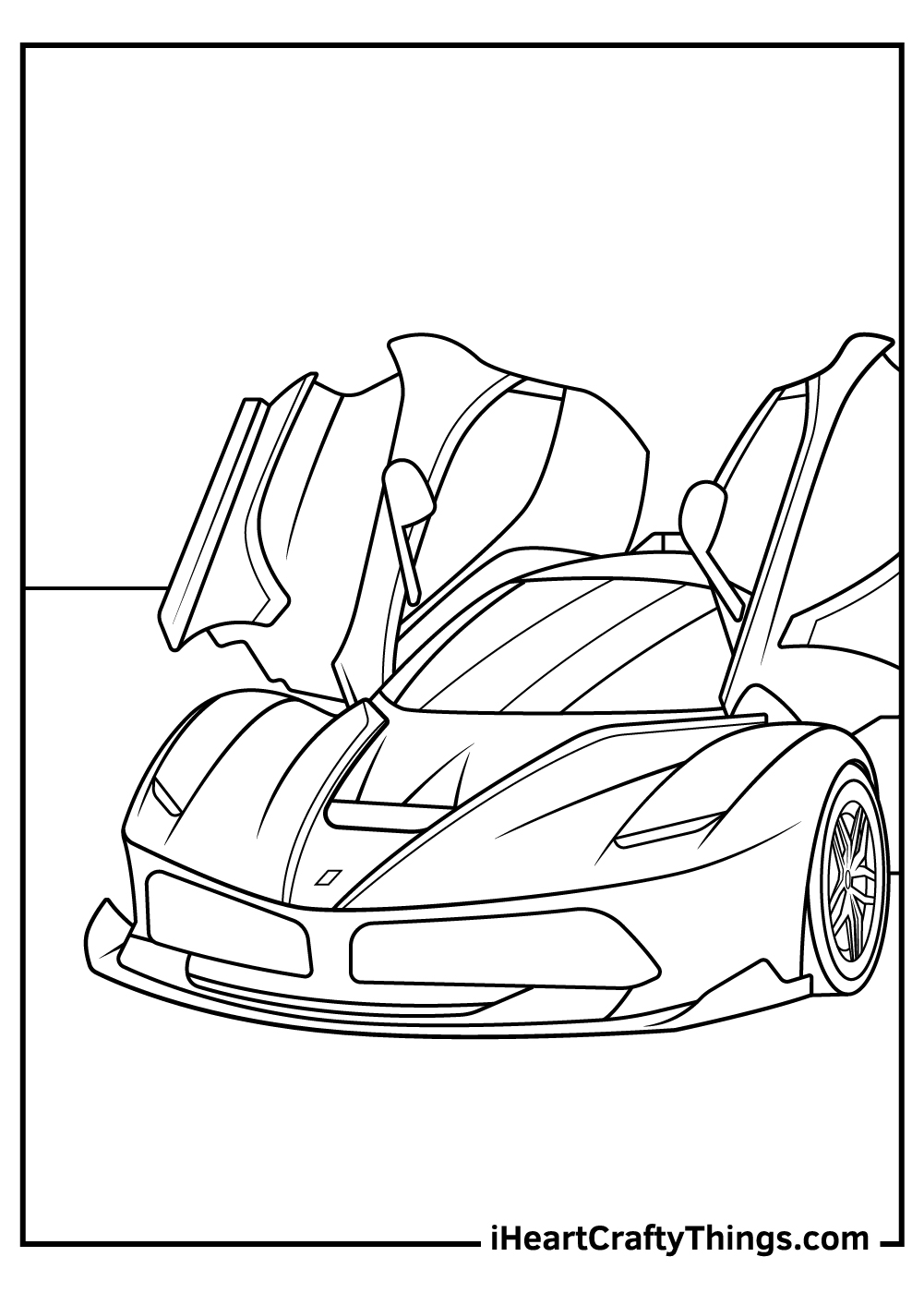 In this coloring sheet, the Maserati sports car is in rapid motion. Imagine pulling up to your destination riding this car.
How cool would that be? Everyone will definitely be looking with awe and appreciating the beauty of this sports car.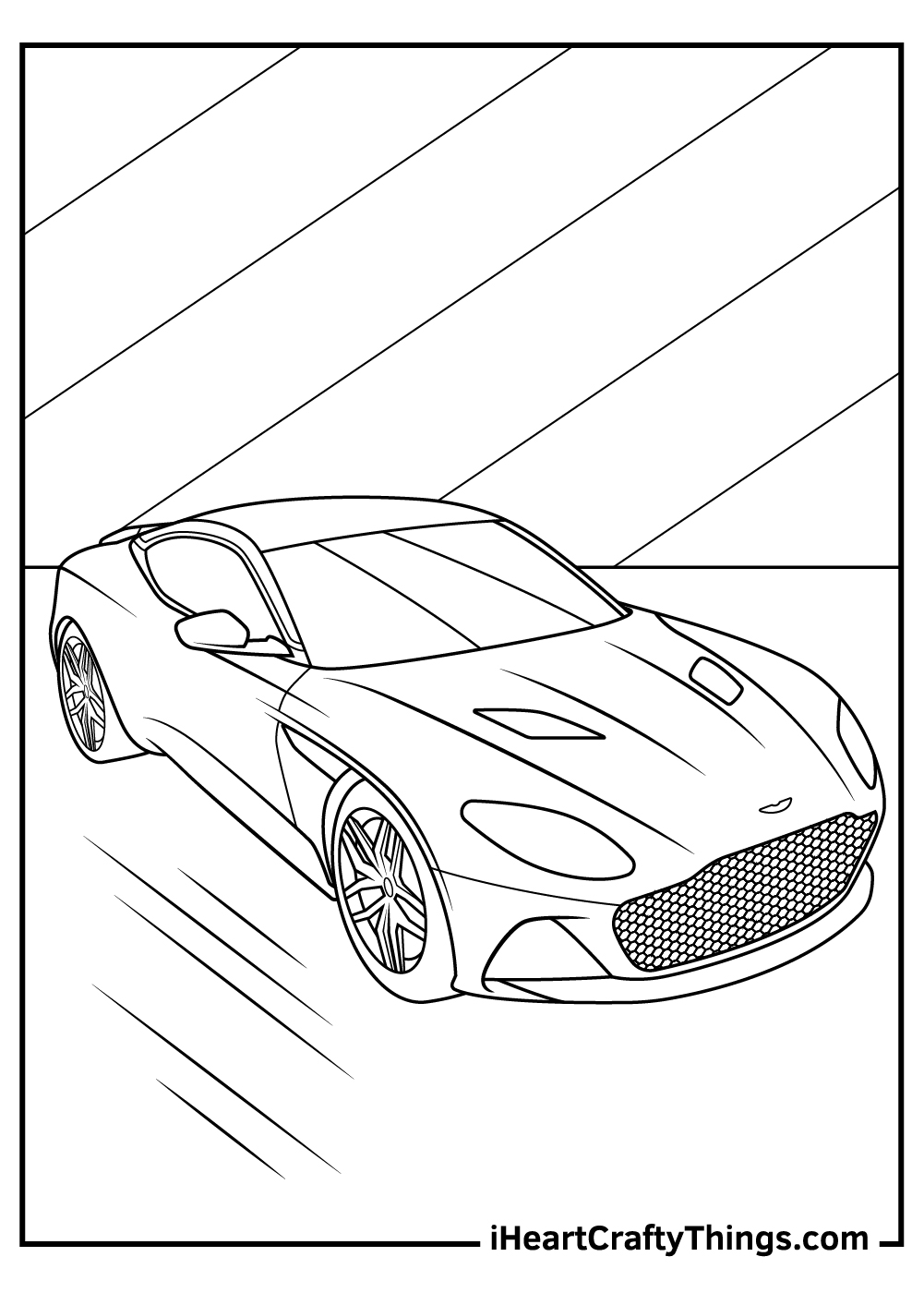 With its unique features and design, the sports car shown in this coloring page is surely the one-of-a-kind Nissan GT-R, one of the most popular sports cars in the world.
It looks cool with its wide lip rims, perfectly formed and stanced.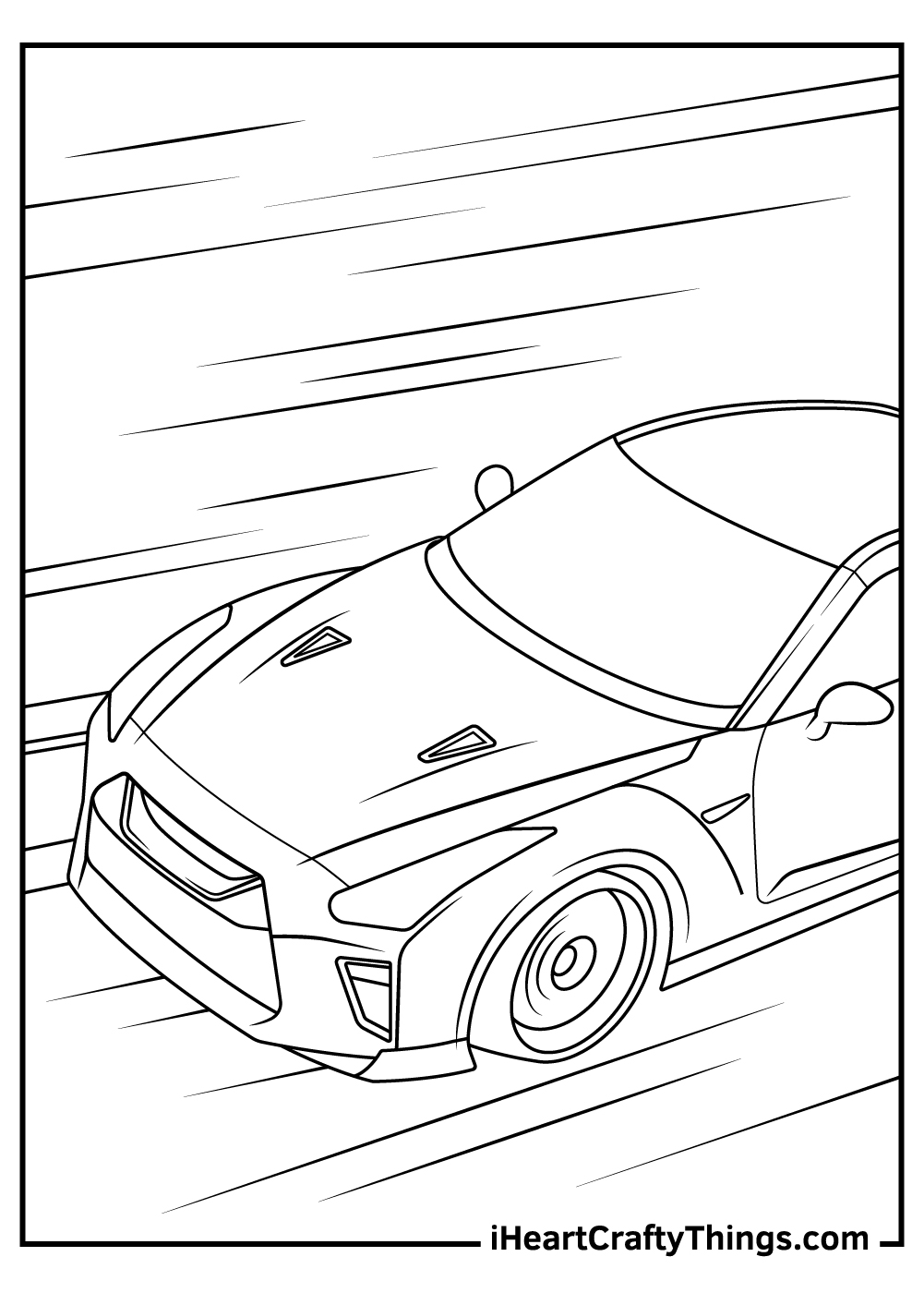 Sports Car Coloring Pages — Which sports car will you choose?
Owning a sports car is a dream come true for many people. If you are a fan of sports cars or you're passionate about cars in general, you will enjoy these sports car coloring pages for sure.
Remember, all of our crafts and coloring printables are 100% free for you to print and color. We are always updating our website and uploading new content. So, don't forget to keep re-visiting our website to continuously enjoy all-new printable sheets.
Once you've finished coloring your sports car coloring sheets, you should feel proud of yourself for completing a masterpiece. Don't hesitate to show off your creation and share it on our Facebook page. We're sure it looks impressive!
We can't wait to see all of your colorful sports cars!
REMEMBER: You can get the COMPLETE set of these coloring pages >> HERE