When it comes to living things you find in nature, few are as varied as the mushroom.
These strange fungi can grow in all manner of environments and conditions, and they come in many shapes, sizes, colors and patterns.
This collection of free mushroom coloring pages for kids aims to capture some of this variety for you to have fun with!
You can color all of these pages in any way you like, and they're free to share with others! So prepare to have a fun-gi time as we begin this collection!
When you have colored your favorite pages, remember to also share them on our Facebook and Pinterest pages!
15 Brand New Mushroom Coloring Pages – Free to Print and Color
We have a really interesting fungus for you to color with this first page in our collection of free mushroom coloring pages for kids!
This mushroom has got a lot of detail to it, and there are so many ways that you could color it in.
Mushrooms can come in many different varieties, so you could go for any colors that you love for any of these pages!
This second mushroom has a really classic look to it!
There is a simple yet pleasing pattern on the top portion of the mushroom, and you could use some great contrasting colors for this pattern to really make it stand out.
The background has also been left pretty blank, so you could also add some awesome background details to create a scene for this mushroom!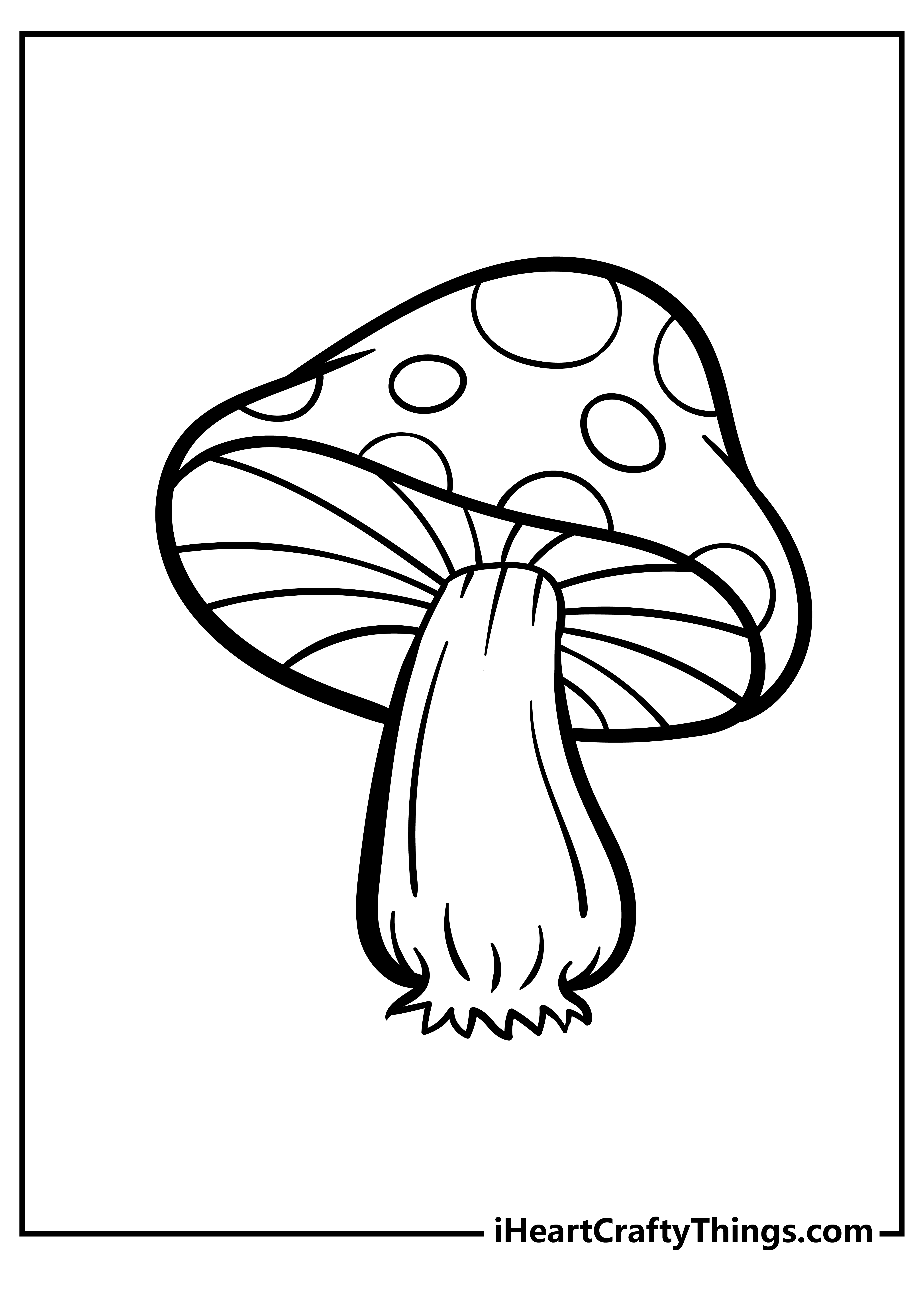 Two mushrooms are better than one on this page! These mushrooms are a lot simpler in design, but you can still work in all manner of amazing colors to make them look incredible.
You could also draw some great patterns onto them to create your very own mushroom variety.
How do you think you will color in this mushroom duo?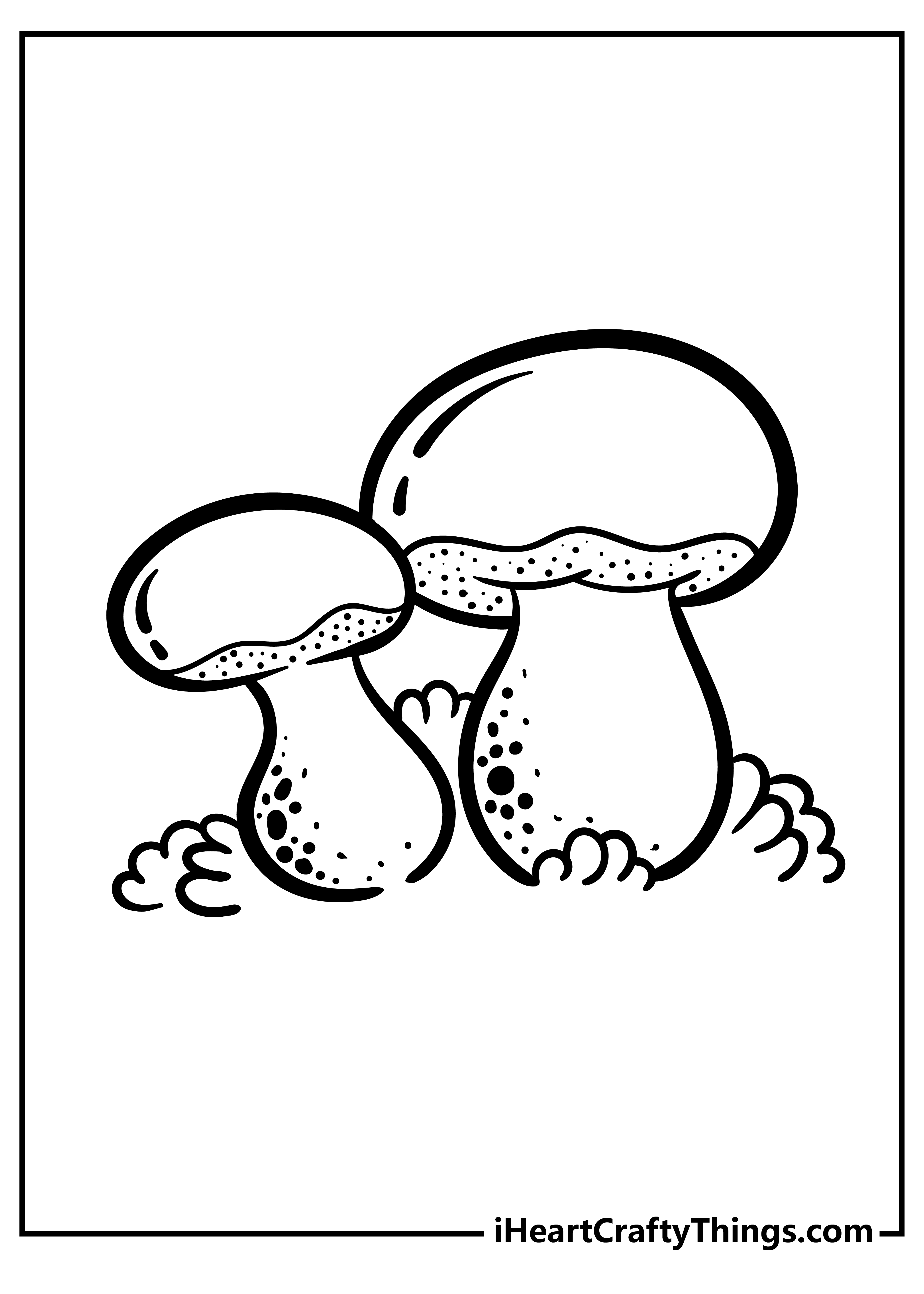 We have another simple yet cool-looking mushroom for you to color in this next image. While it may be simple, it is another really classic design for a mushroom.
We think that some bright colors such as red or yellow would help to make this mushroom look really striking.
This is just our opinion, but what kinds of colors do you think you will choose to finish it off?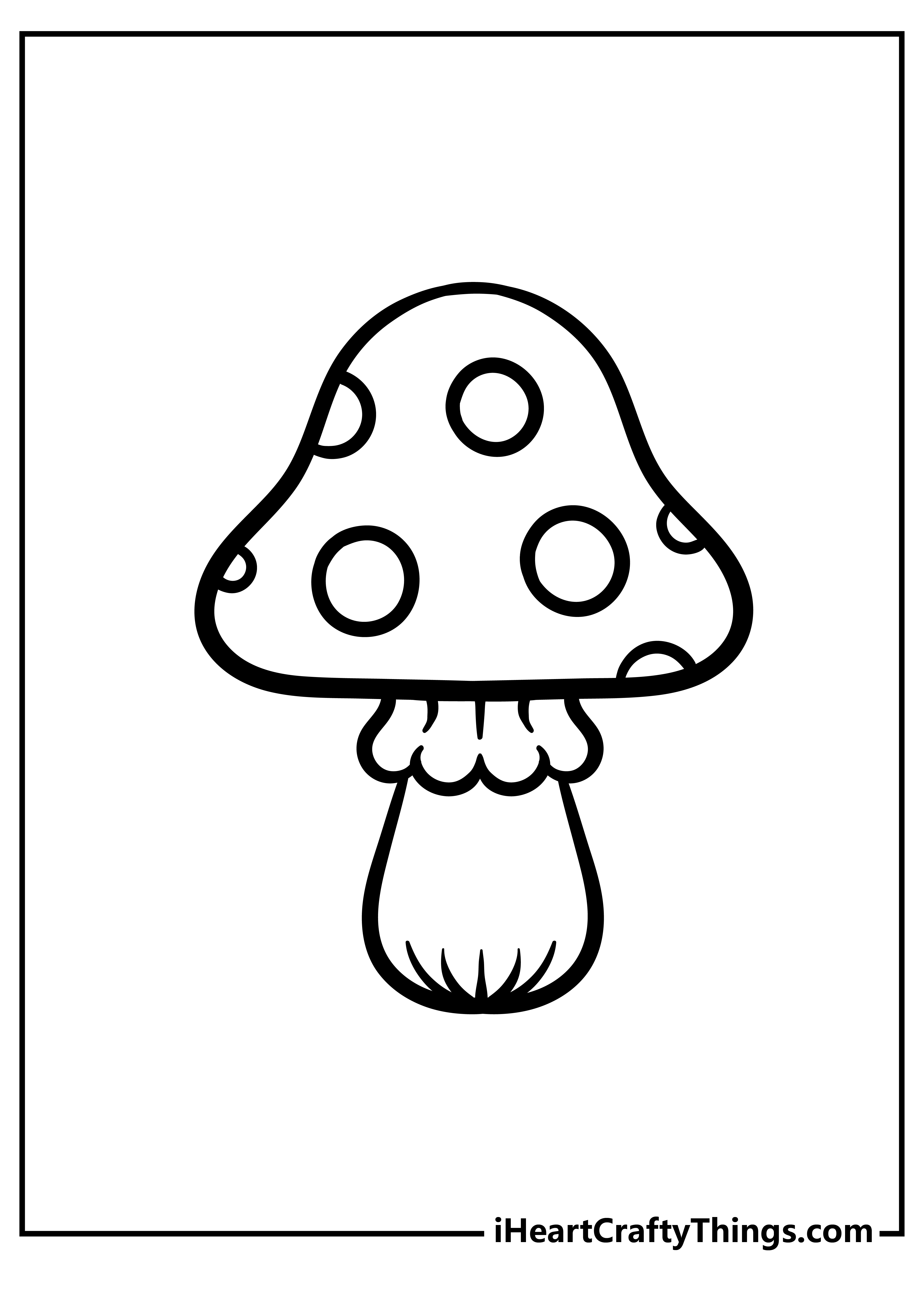 The fifth mushroom coloring sheet that we have for you features a trio of very interesting mushrooms.
The previous mushrooms we had were very smooth, but these ones have a much bumpier design that makes them look more exotic and unusual.
They also look like they could be poisonous ones, so they would be perfect to add some really bright colors to.
Is this the approach that you think you will take?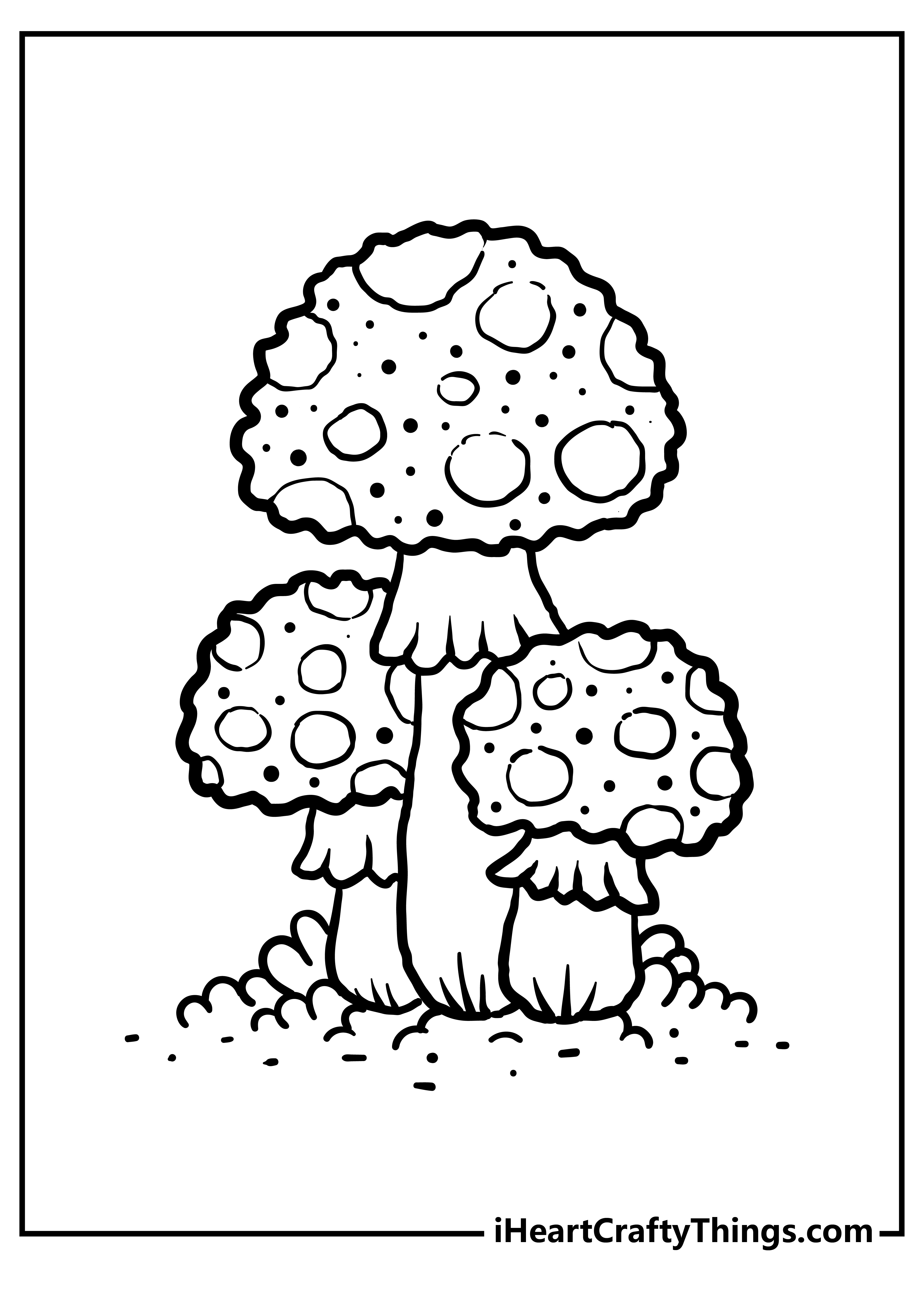 We have another really unique and whimsical mushroom for you to color up next! This one stands out from the rest by having a head that curls out sharply at the ends.
It also has plenty of circles and dots on it that you could add some color details to, so you can really try out any colors or mediums you like for this one.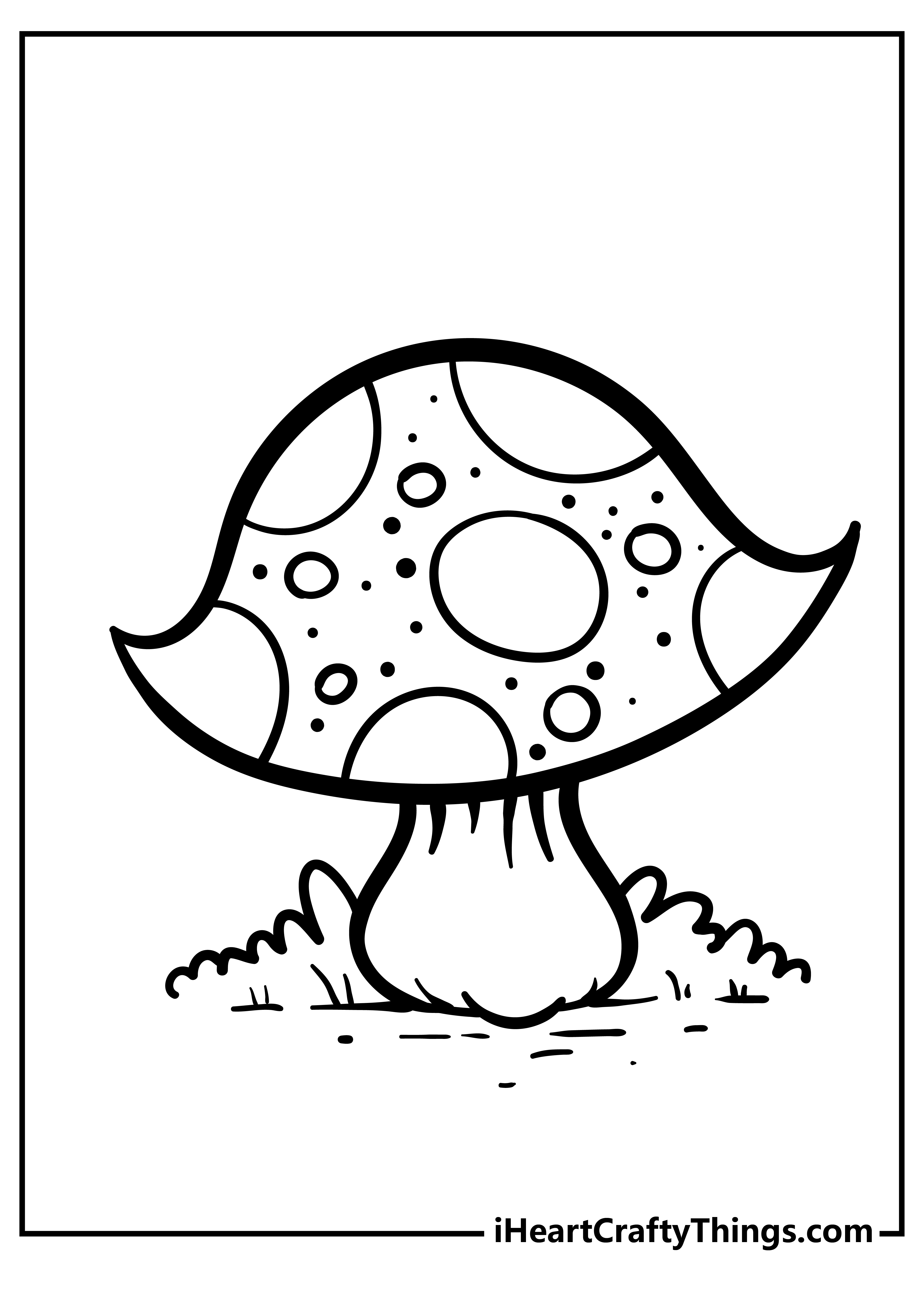 There are some great details on this next mushroom, and even the pattern on the head of the mushroom has got some really interesting shapes on it.
For this particular page, we would probably go for some colored pencils or watercolor paints in order to give the image a softer look. Will you try a different approach for this page?
For this eighth page, we have another highly detailed mushroom for you! When coloring these pages, remember that you can also draw in some extra details to personalize it even further.
For example, maybe you could draw a cartoon mouse or insects under the mushroom to create a fun scene!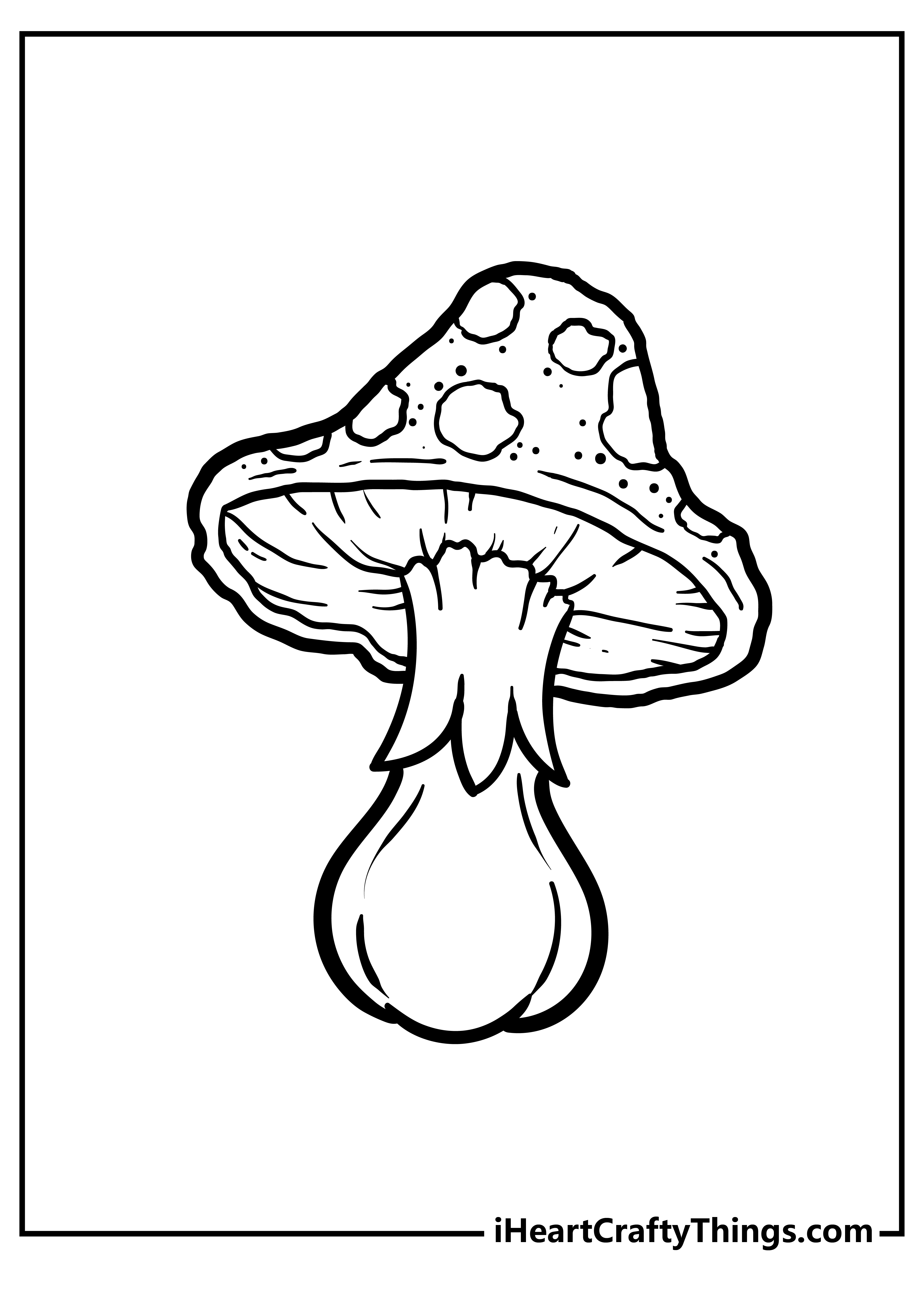 The patterns on the mushroom on this next page are so cool! This is another highly detailed mushroom, and you could have lots of fun adding color to this one.
We think using some colored pens on the patterns would look great and make the details stand out wonderfully.
It will be interesting to see what you choose!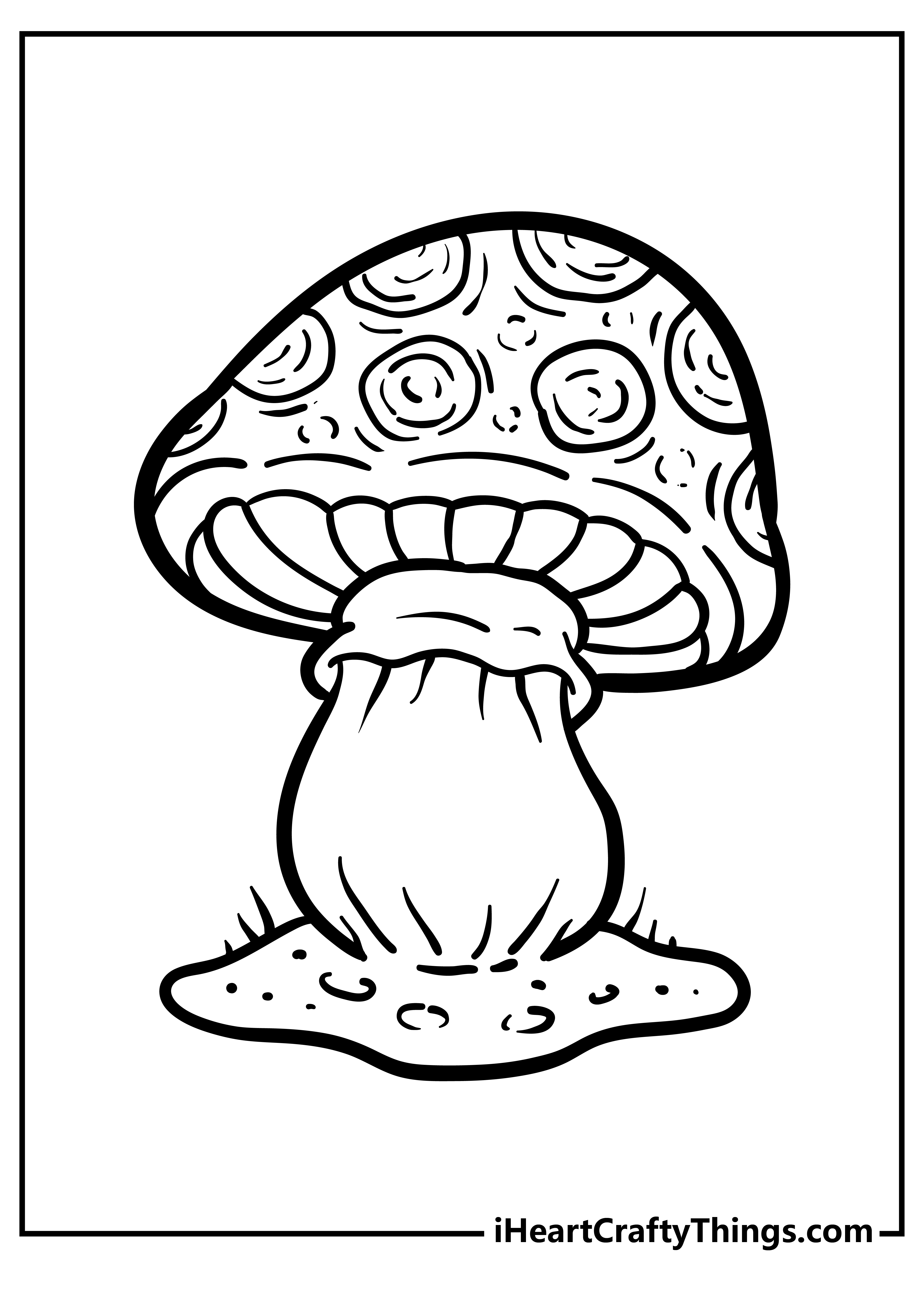 For this next mushroom coloring printable, we have another wonderful mushroom for you to color.
There are once again many great small details to color on this one, and there are some tight spaces to color.
When coloring small details such as these, you can use colored pens, pencils and brushes with small tips to make it much easier.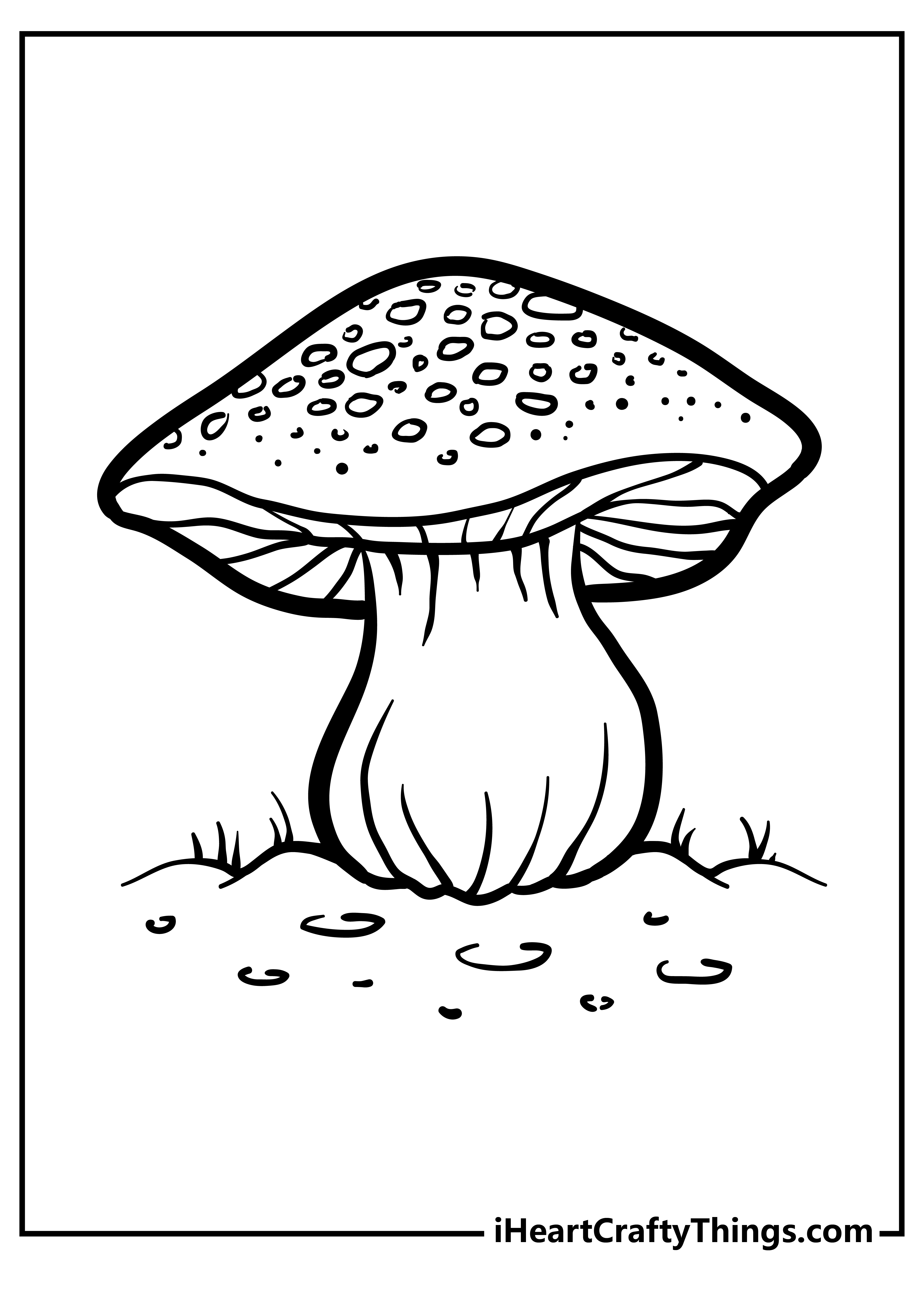 It's time for another awesome mushroom! This one has a rather simple design, but there are still some great details to color.
It is a bit more understated than some of the previous mushrooms, but you could create a wonderfully earthy image by using some browns and tan colors.
We would probably also go for watercolor paints with this one, but you should definitely go with your creative instincts on this one!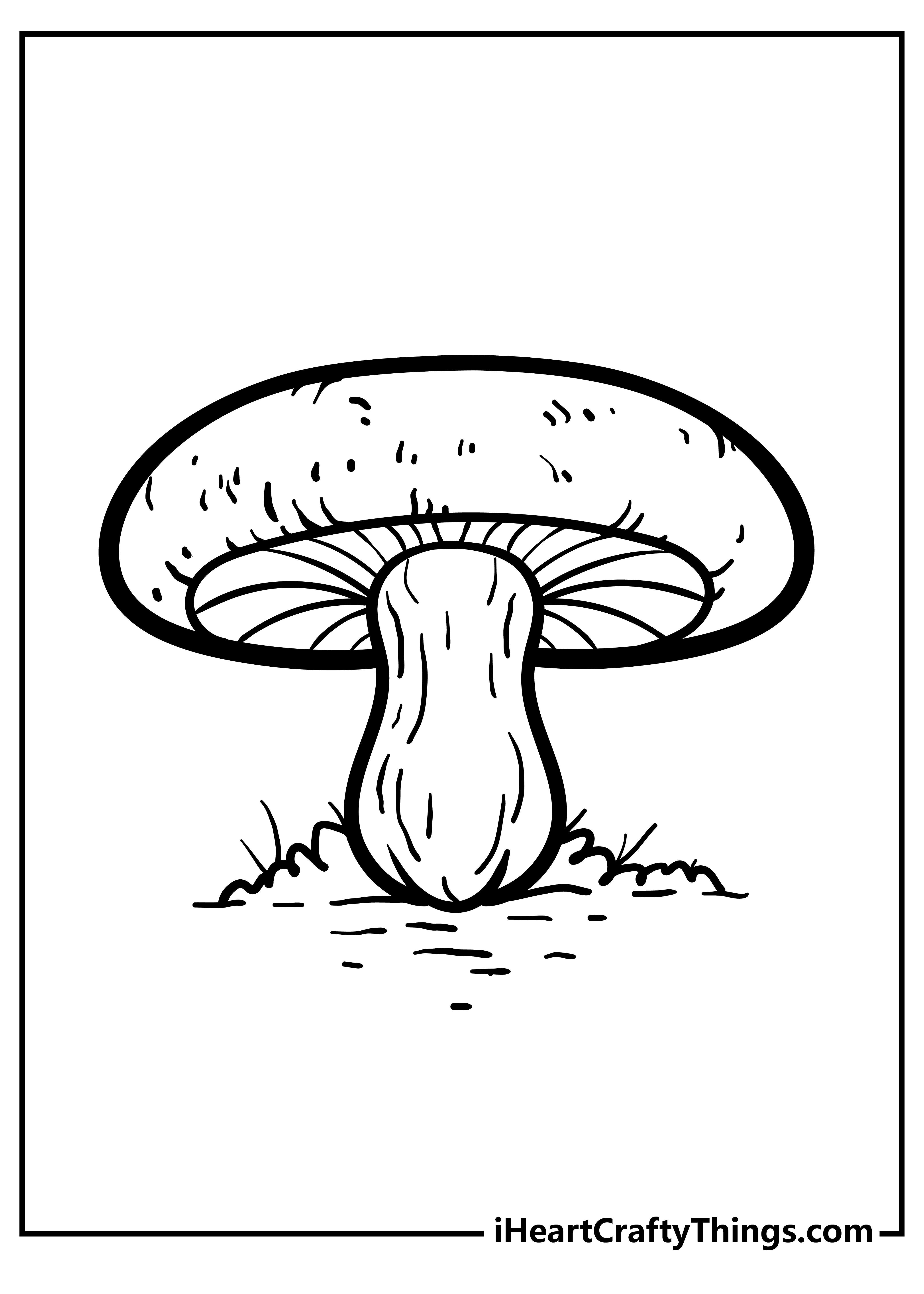 This has to be one of the most unusual mushrooms in the collection! It is rather irregularly shaped, and it is covered in a really interesting pattern.
This is another one where you could create quite an intriguing image by incorporating some smaller color details and elements.
How will you make this awesome mushroom stand out even more with your colors?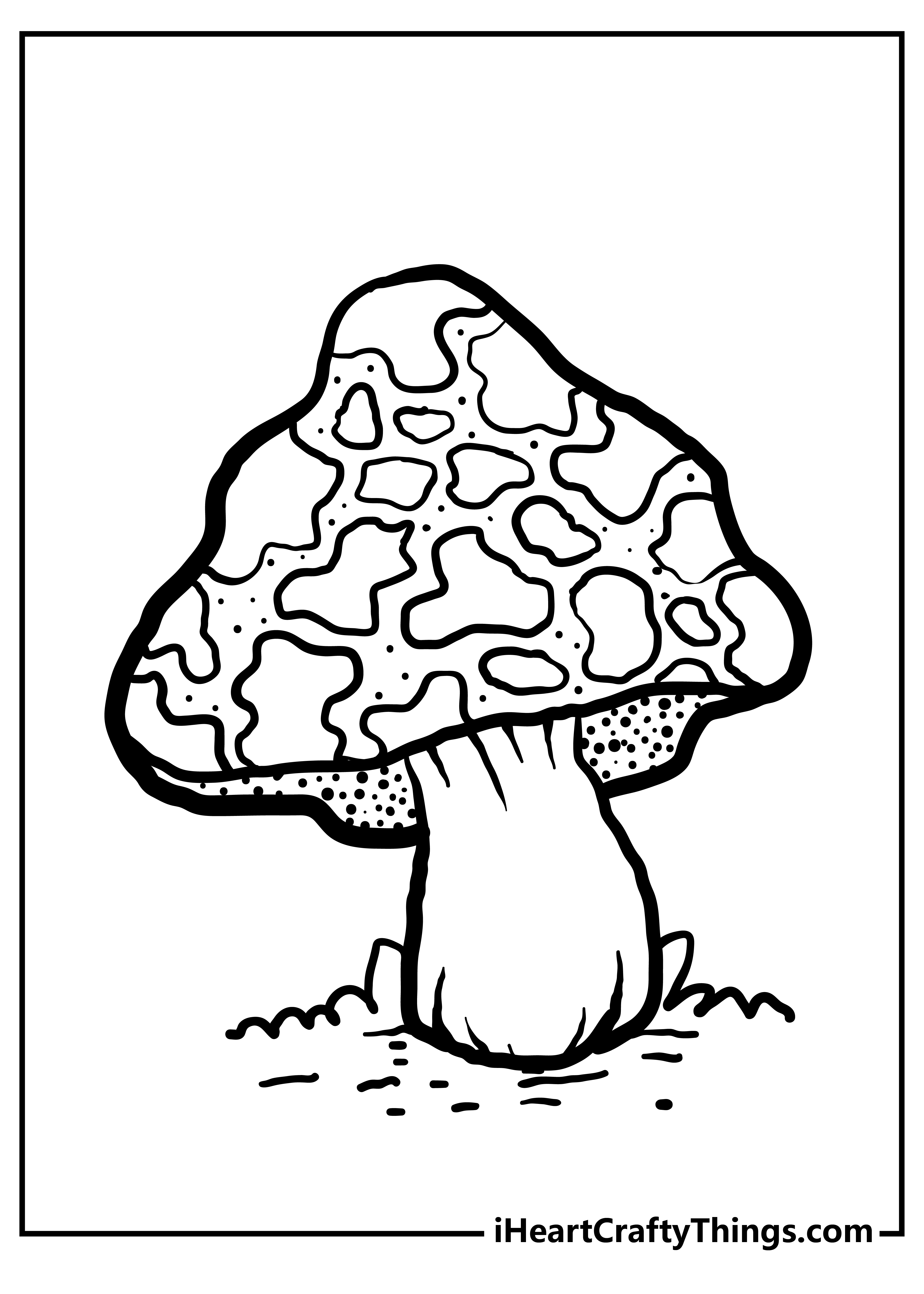 It's time for another vibrantly detailed mushroom for you to enjoy! This one has such a cool look to it, and it wouldn't look out of place in a fantasy setting.
If you agree, perhaps you could draw some fairies or gnomes playing around the mushroom to give it an even more magical feeling!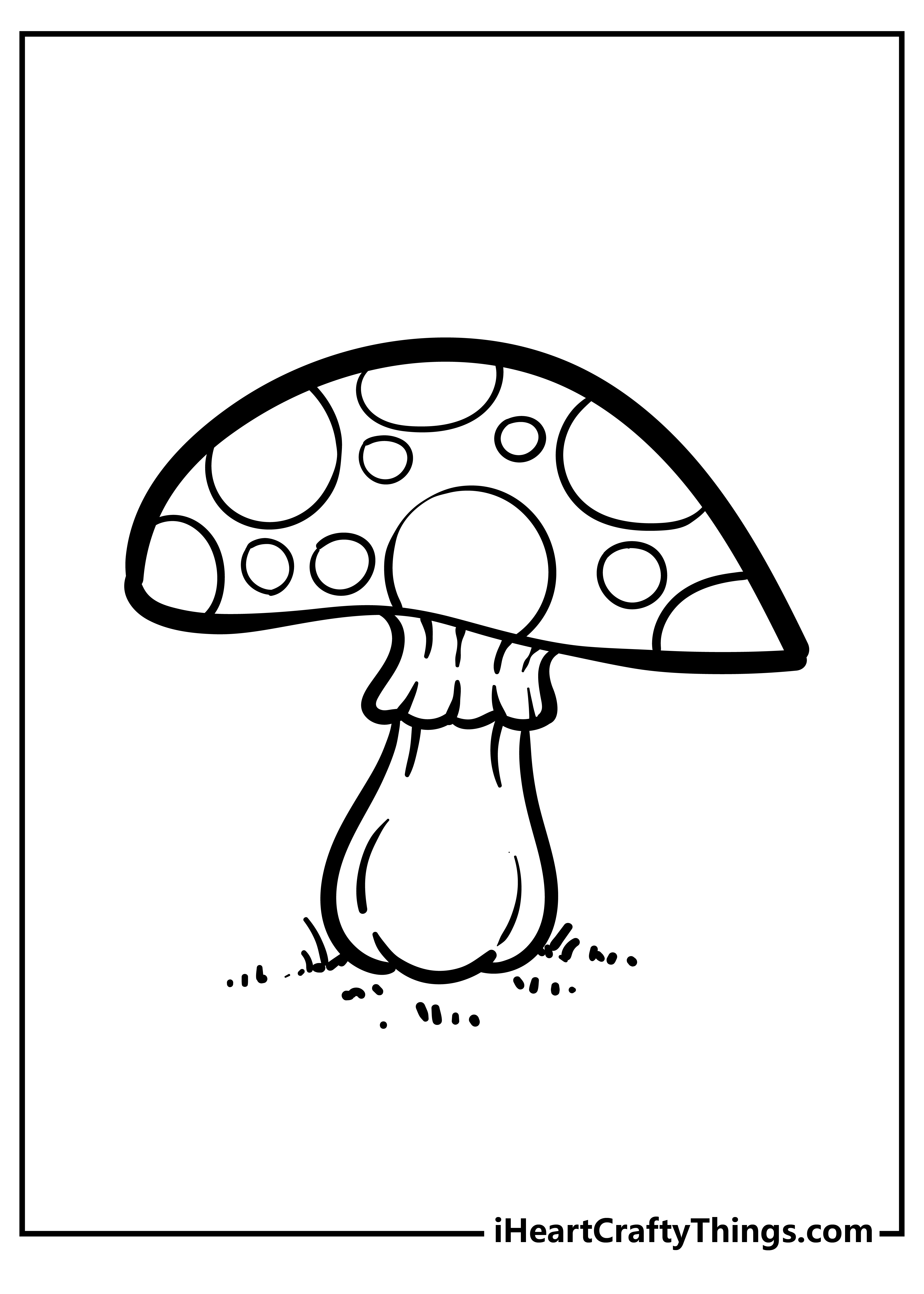 This fourteenth mushroom has a compact and bulky design to it, but we really love the design!
This is another one that we would use some darker colors on, as we feel it would suit the earthier look of the mushroom. There are so many ways to color it though, so what will you go for?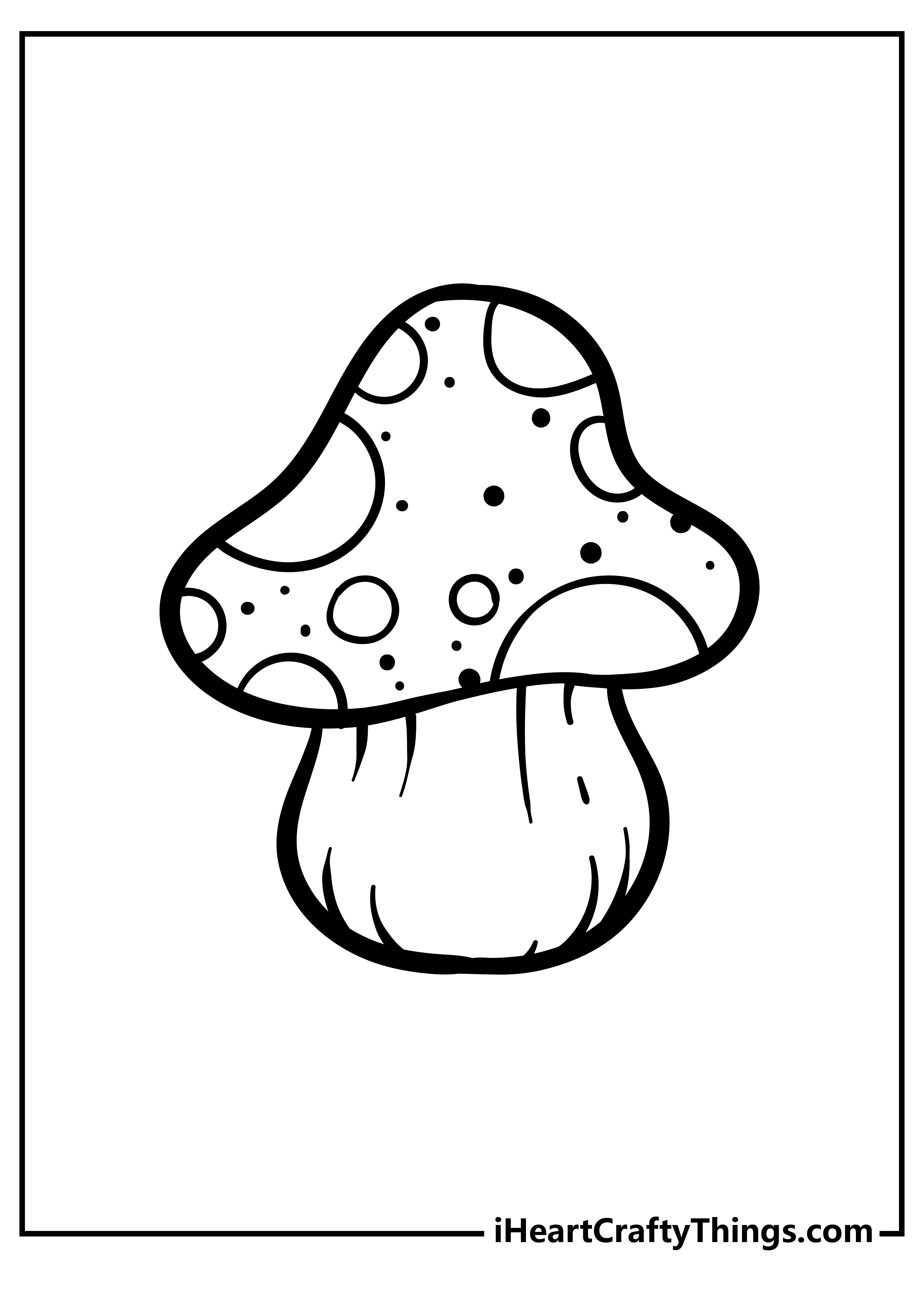 Now it's time for the final mushroom coloring sheet we have prepared for you, and it's one of the most detailed ones yet!
This one will really challenge your coloring skills, but we know you are definitely up to the task.
Be sure to have fun with it, and we're sure you will end up with a stunning image at the end.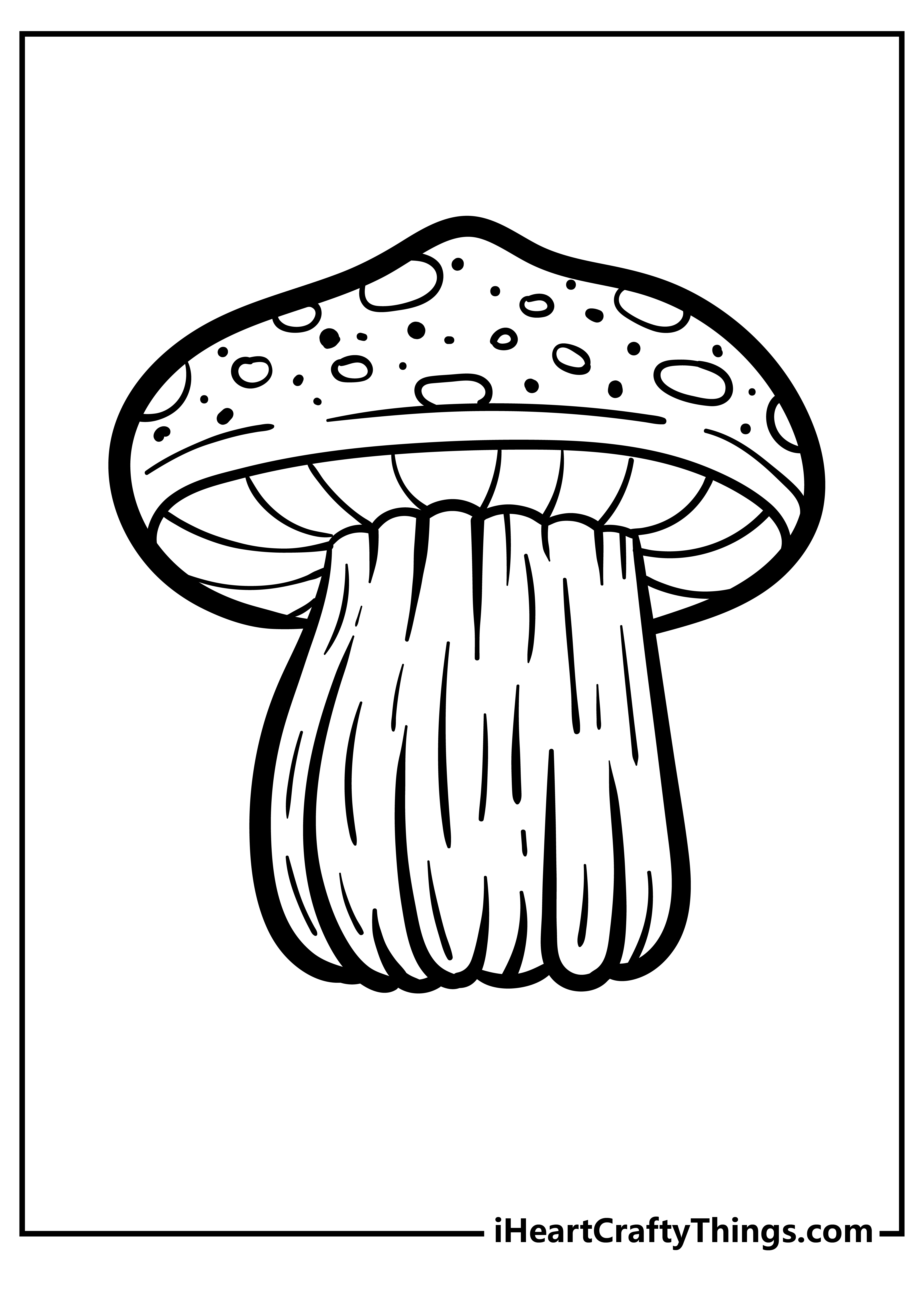 Mushroom Coloring Pages – Which will you choose?
We hope you enjoyed exploring these weird and wonderful fungi as we went through this collection of free mushroom coloring pages for kids together!
Remember that mushrooms can come in any colors and patterns imaginable, so you have freedom with how you can complete them.
We would truly love to see some of your creative mushrooms, so please share some of your finished pages on our Facebook and Pinterest pages!