When it comes to different letters of the alphabet, it can be really fun to try and think of various animals, objects and other words that start with each letter.
It can be surprising to discover how many there can be, and even for less-used letters like O there can be many different possibilities!
These free letter O coloring pages will explore just a few of these words while providing lots of fun too.
There is a lot of variety contained within these pages! As we go over a few O words, you may be surprised by some of the choices and see some that may not have come to mind at first.
Once finished, you could also design some using more words beginning with O that you think of!
These fantastic pages are all free for you to pick, print and have fun coloring as much as you like! It's also even more fun when you share these pages with friends and family to enjoy too.
Get ready for an amazing time coloring some creative pages as you begin this collection of free letter O coloring pages for kids!
We look forward to seeing some of your finished pages on our Facebook and Pinterest pages as well.
10 Brand New Letter O Coloring Pages – Free to Print and Color
A mighty ox is up first for you to color on this page! This ox is drawn in a really cute style, and it has a gentle facial expression.
These animals are known for their strength and endurance, and you could show this with the colors you choose.
We think it would look great to use browns for the ox and then use bright, bold colors for the background and the letters above it.
This is one approach you could take, but what else can you think of when coloring this cool ox?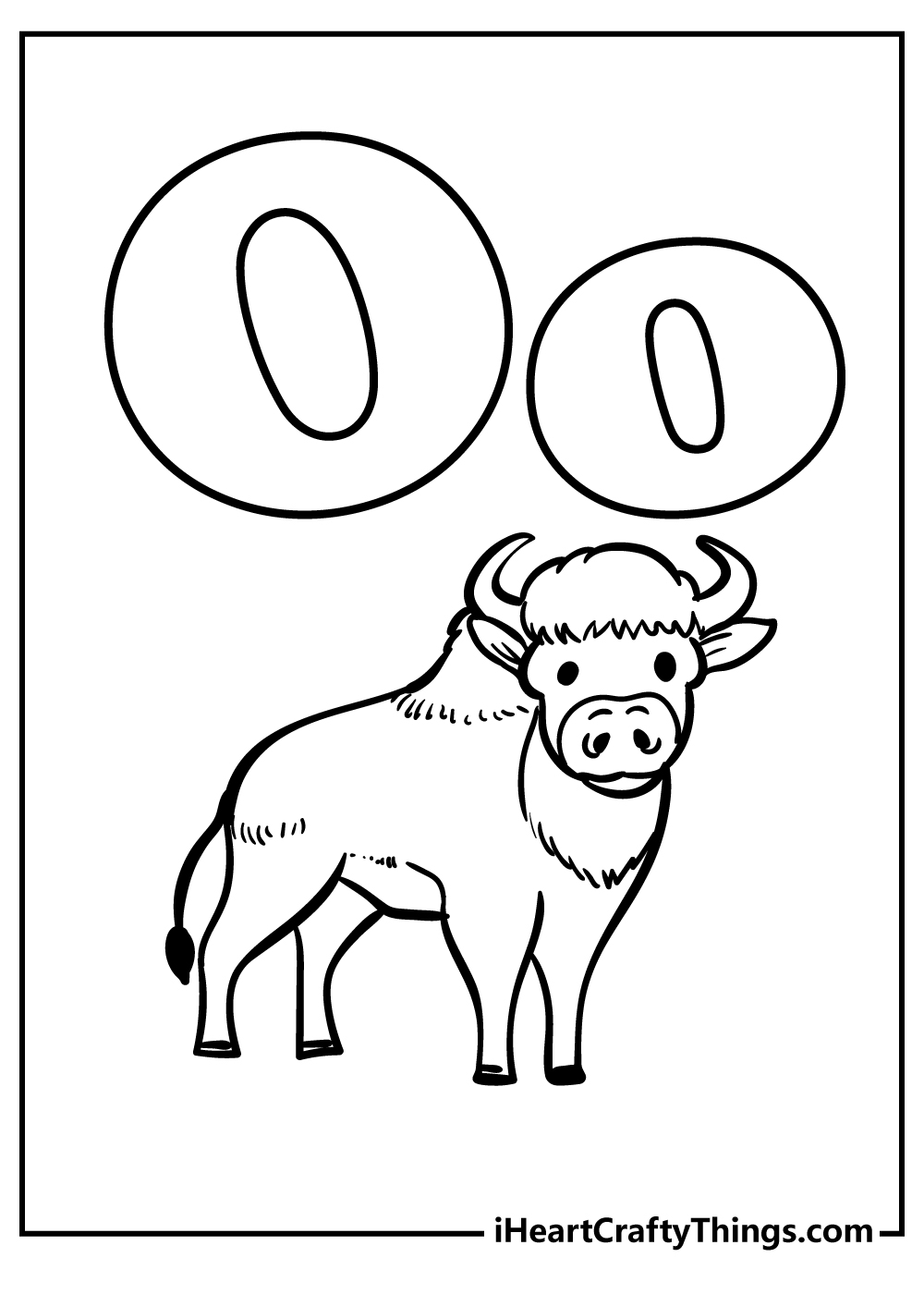 An adorable cartoon otter is the star of our second free letter O coloring page for kids! This otter has a lot of attitudes and is pulling a really confident pose.
Because of the fun cartoon style it is drawn in, you could use any colors you can imagine for this one. You could color the otter to look more realistic, but you could also go for more stylistic colors instead.
Which approach will you take for this cool otter?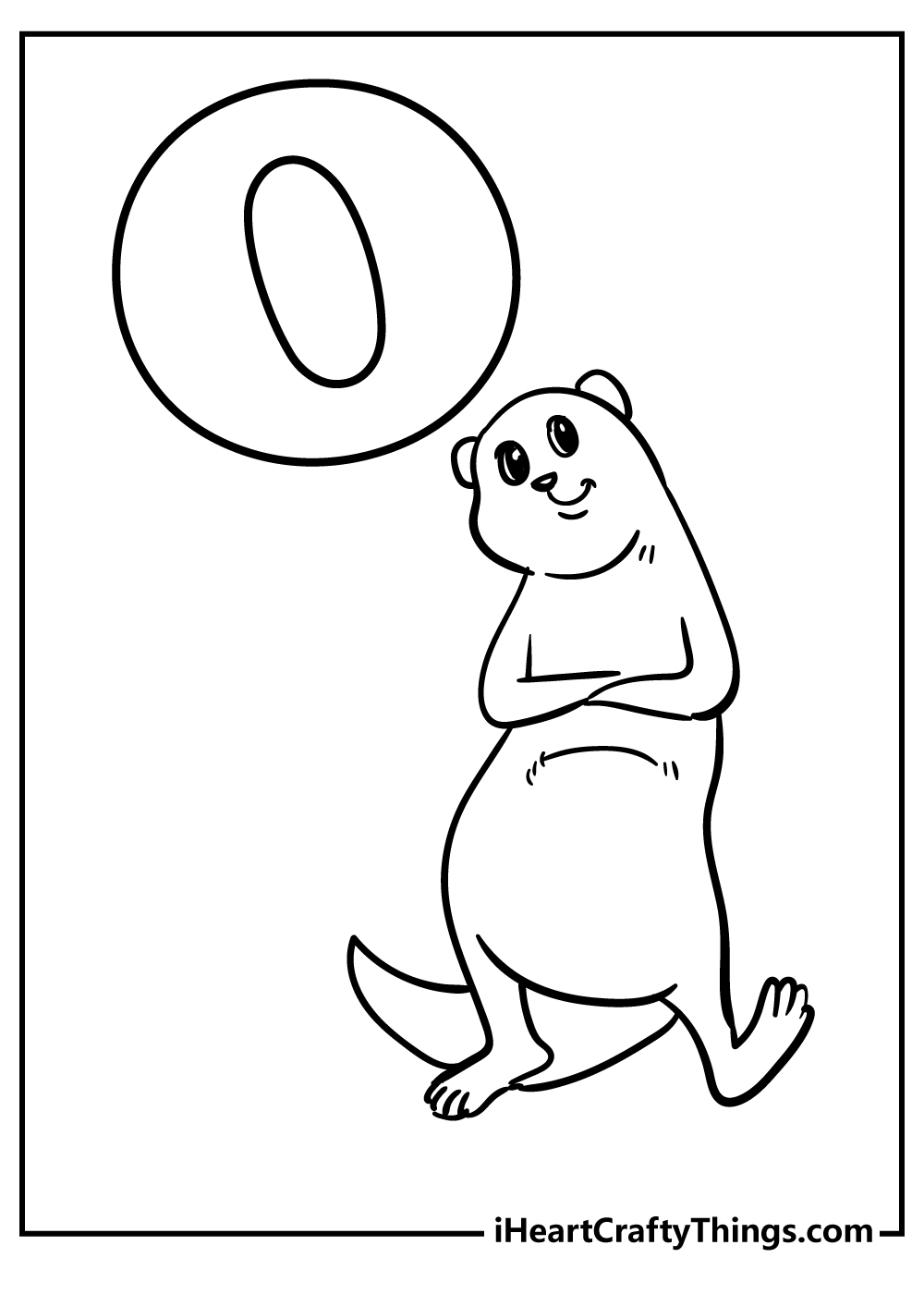 It's time for some Vitamin C as you take on this third page! This page features a sliced orange, and this juicy fruit is a favorite of many people.
This image is ready for some bright, beautiful orange colors, and then you can decide which colors to use for the letters and the background.
There are so many great options to choose from, so we will be interested to see what you go for!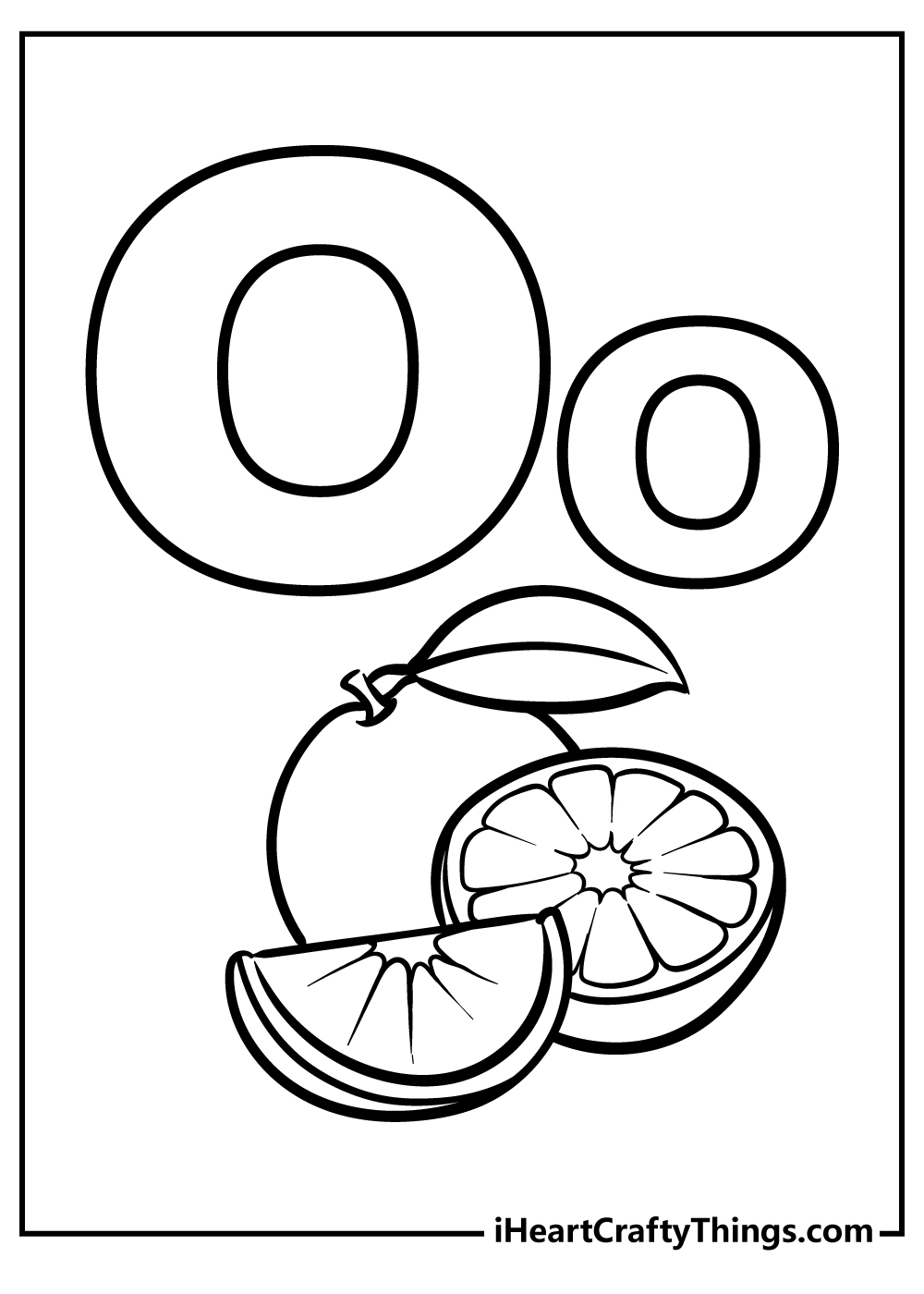 Some lovely orchids are featured in this fourth letter O coloring sheet. These flowers are known for their delicate beauty and elegance, and it is no wonder why so many people love them.
Different variations of these flowers can come in different colors and patterns, so you have many options with how you can color them in.
Choosing the colors is one thing, but you can also have some fun deciding which art tools and mediums will best suit your chosen colors!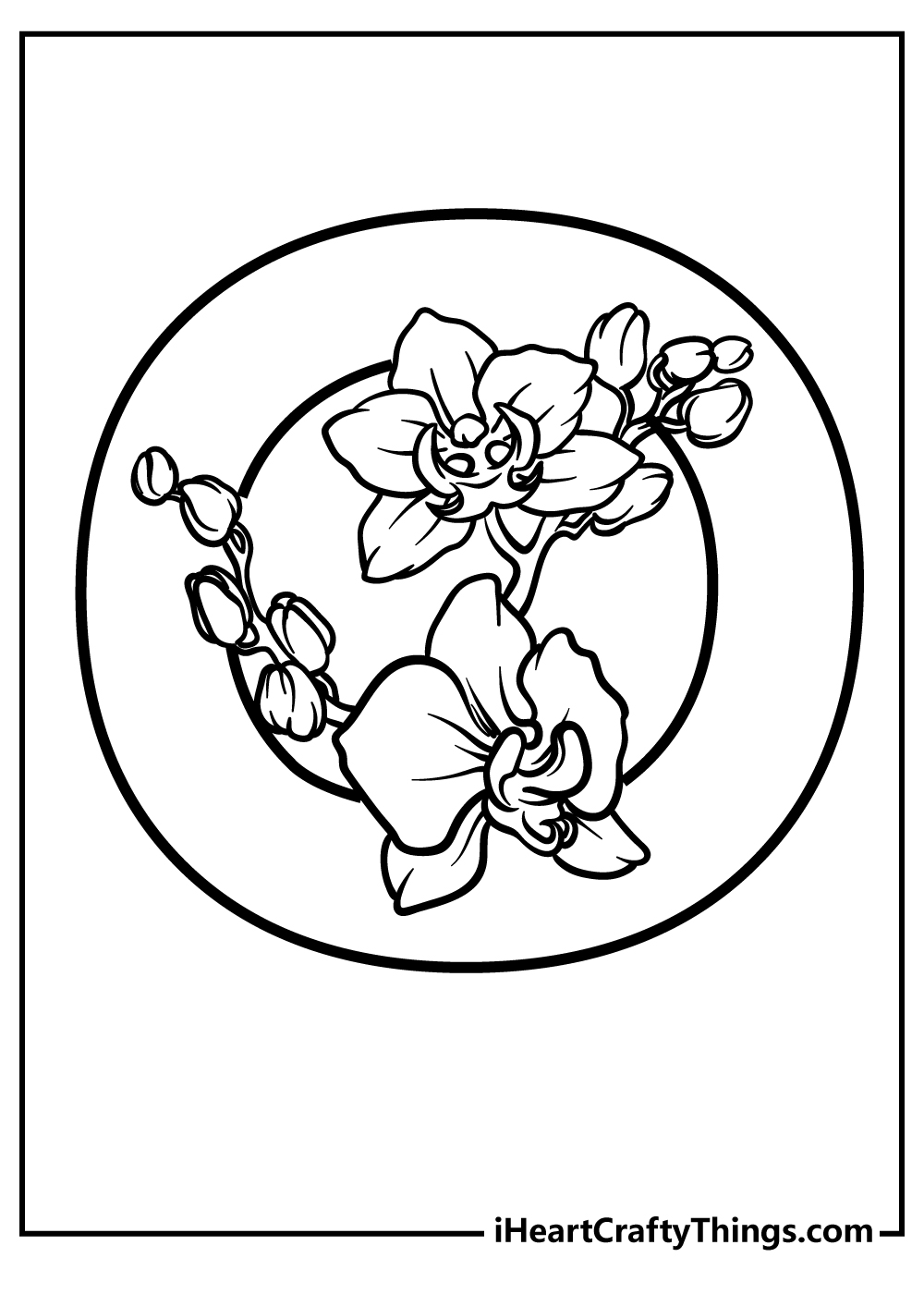 Take a dip in the ocean with this fifth page of the collection! We have a close-up of the waves of the ocean in this image, and there are many possibilities for extra details that you could add.
We think it would look great to have some sea creatures swimming in or jumping out of the ocean.
You could also draw some sky or weather details, and these are just a few of the ideas you could go for!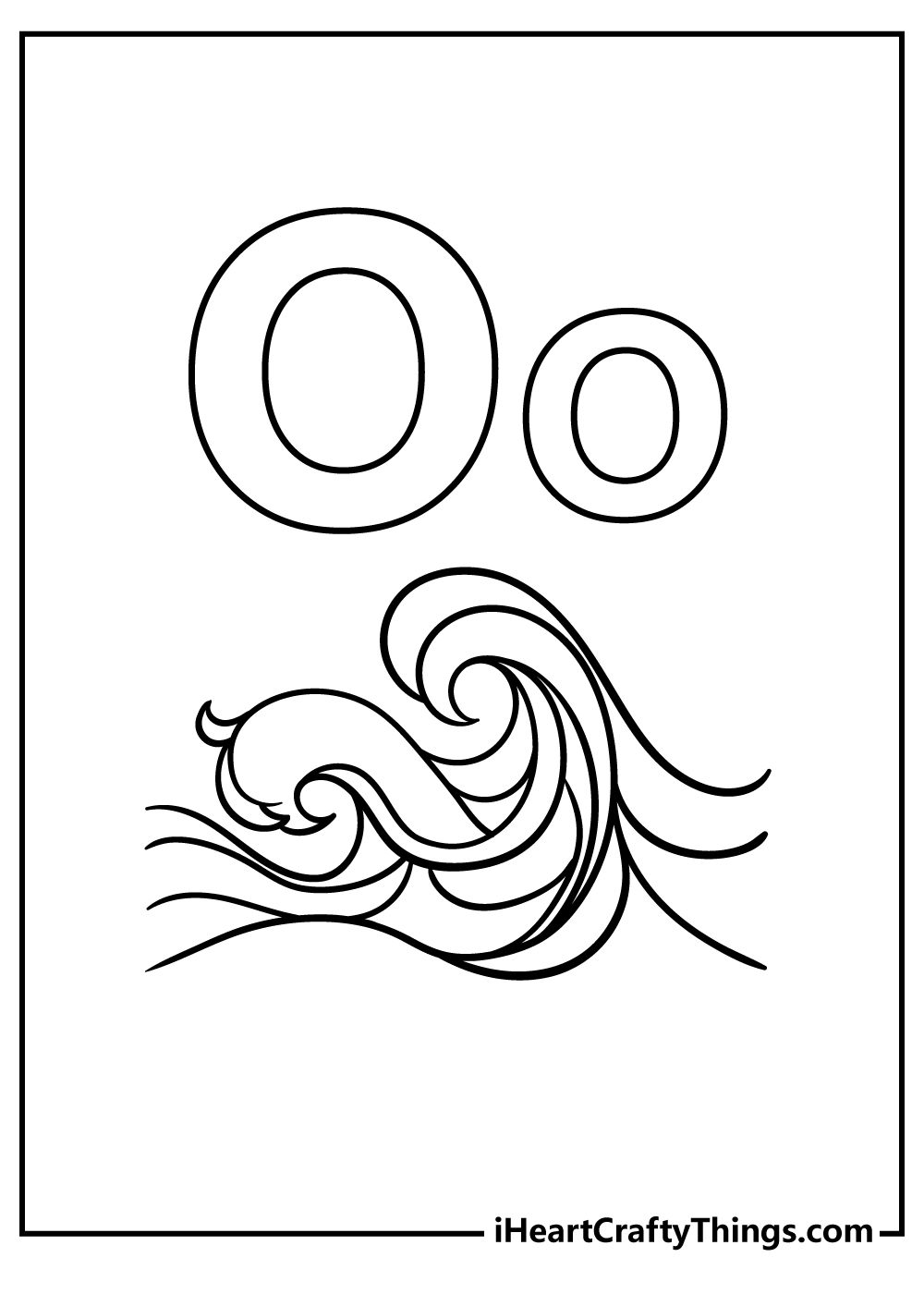 Our sixth letter O coloring printable features a majestic orca for you to color in. These creatures are known as efficient predators with incredibly high intelligence.
They also have a rather distinctive color scheme of black and white, so this should be a really striking image once you're done with it!
We look forward to seeing what colors you choose for this one.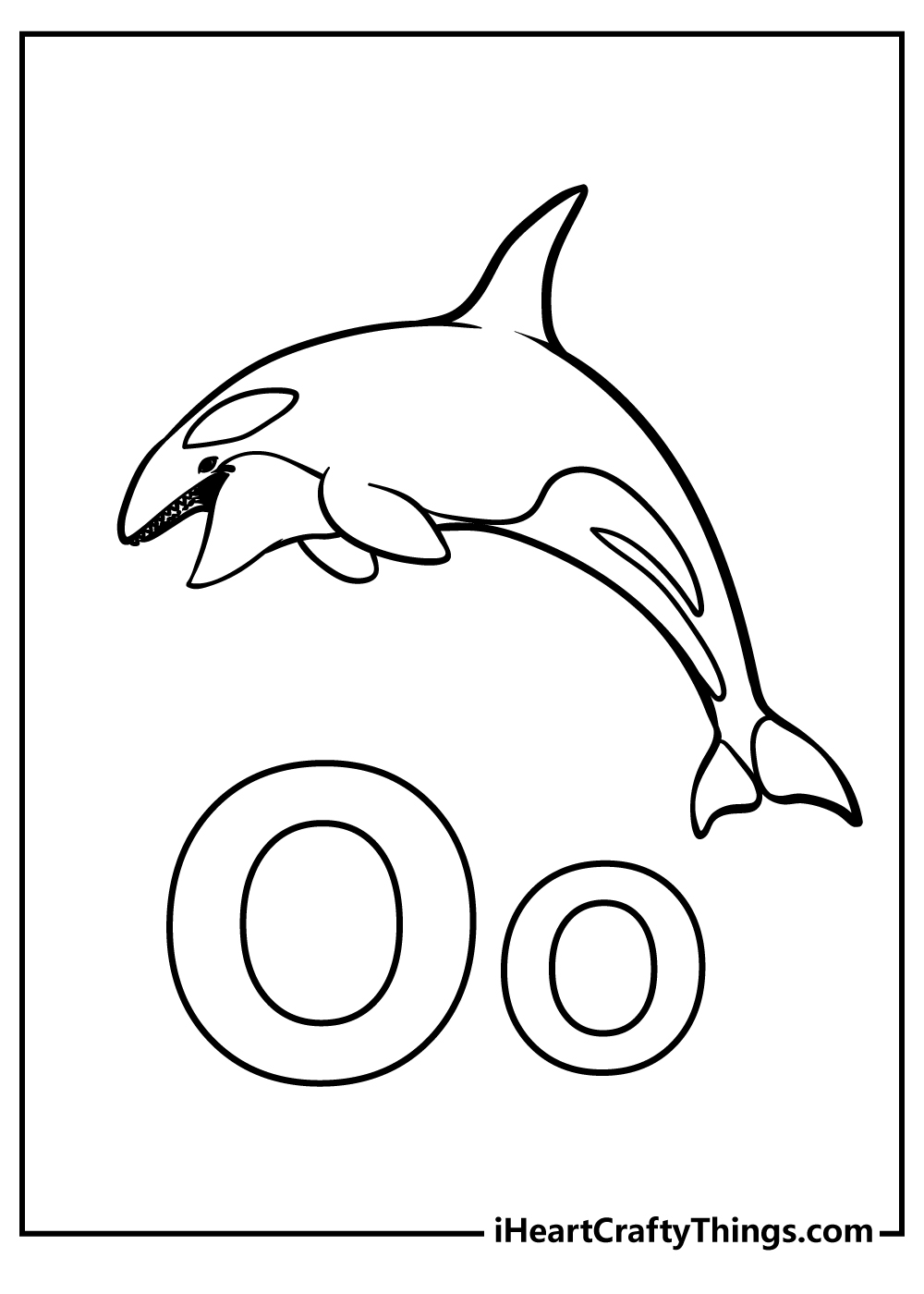 The mighty oak is known as one of the most majestic trees that you can witness in nature, and there is one for you to color on this next page.
This tree is a sight to behold whenever it's seen in real life, and this portrayal looks incredible as well.
It will look even better once you have added some color to it, and we think this would be a great one to try out some different art tools and mediums on!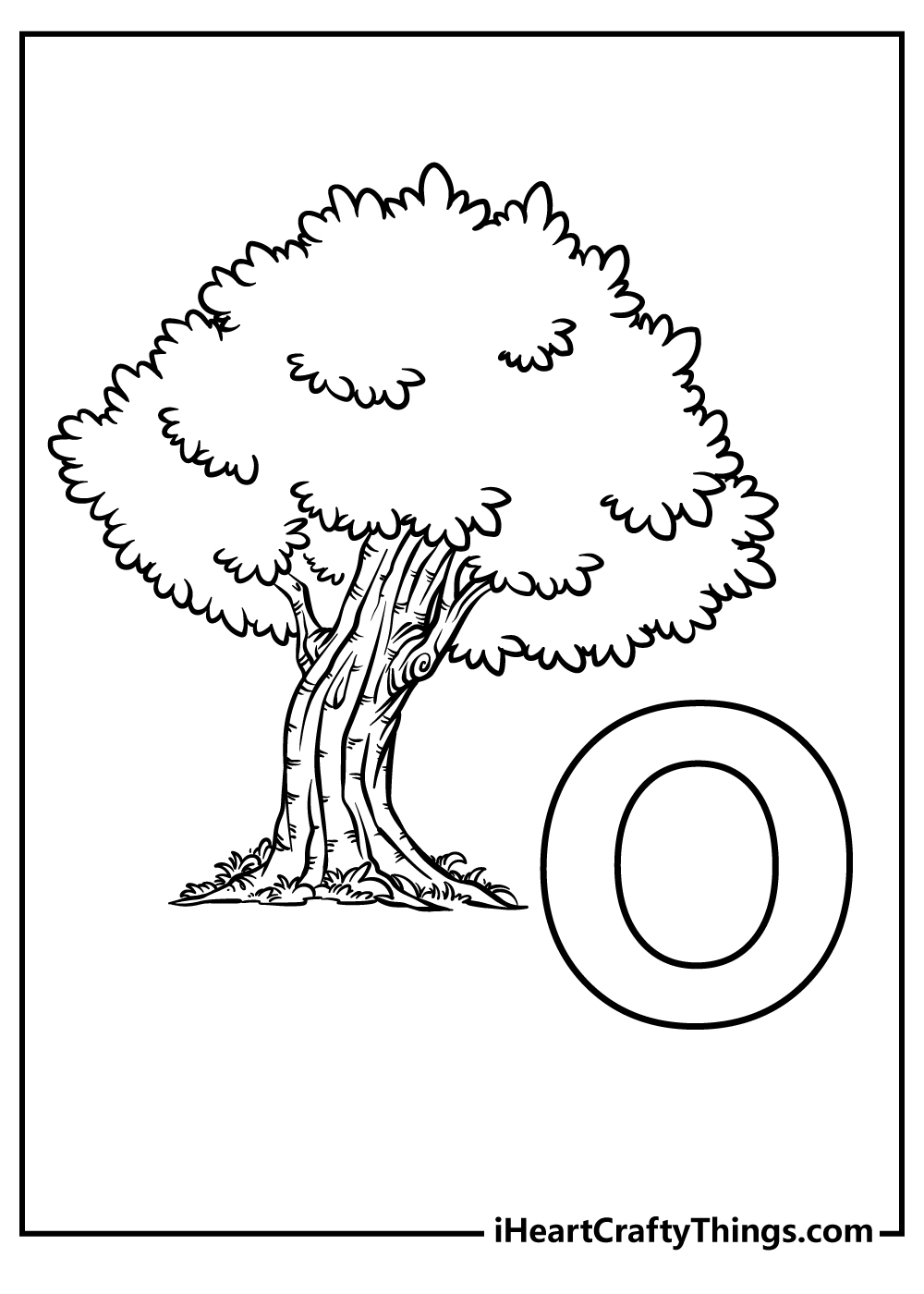 When it comes to different shapes, there are many that we are all familiar with. Some examples of these would include circles and squares, but there are a few that are slightly more unusual.
The shape featured on this page is one of them, and it is called an octagon.
It gets this name due to the fact that it has eight sides, and there are many different ways that you could go about coloring this shape. What amazing colors will you choose for this fun shape?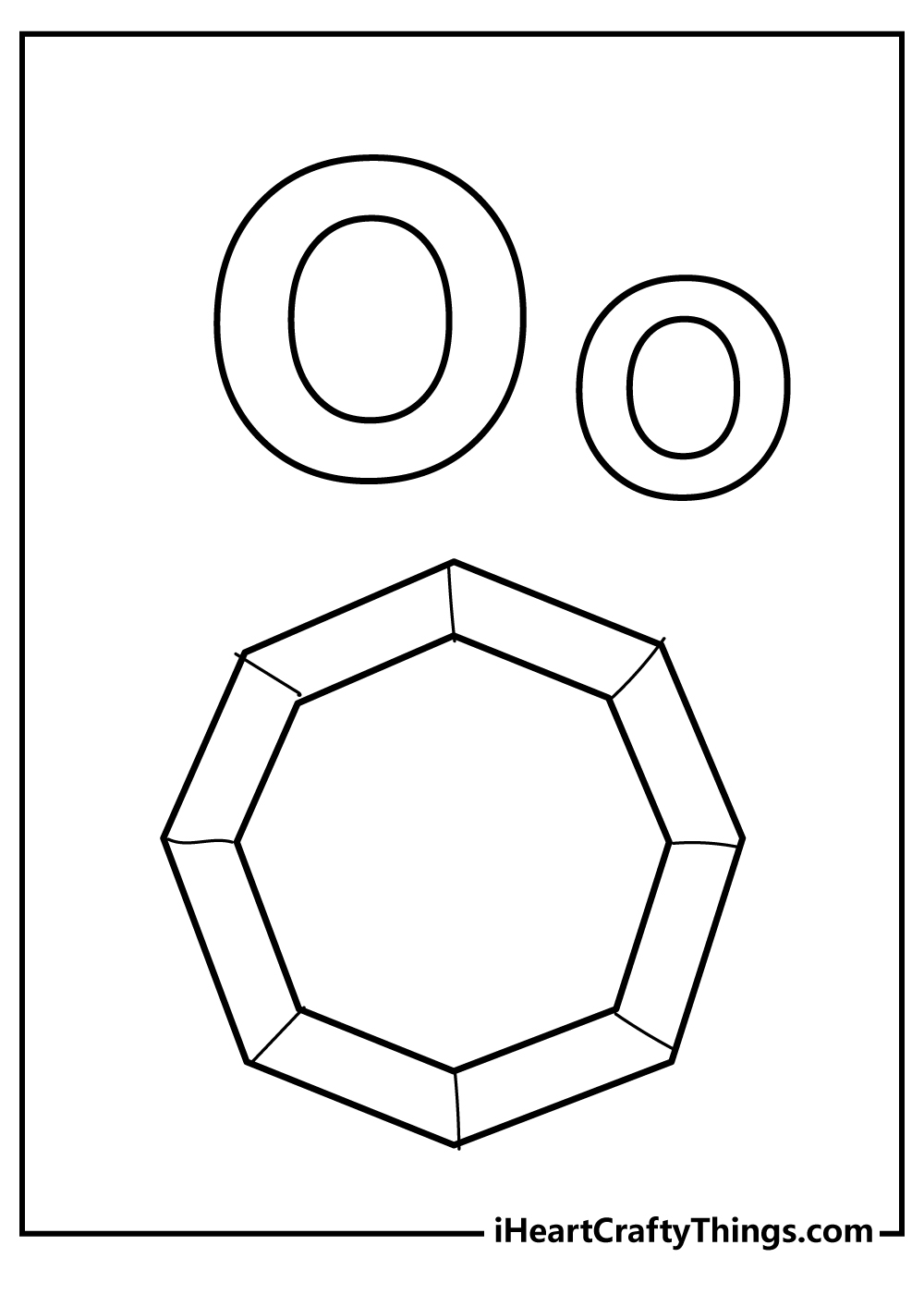 Most of the time, when you think of birds you think of small, dainty and delicate creatures. Some do not fit the description, and the bird featured on this letter O coloring page is an example of that!
The ostrich is an incredible creature, as these birds are so large that they can even be ridden like horses! It will be interesting to see how you color this huge bird.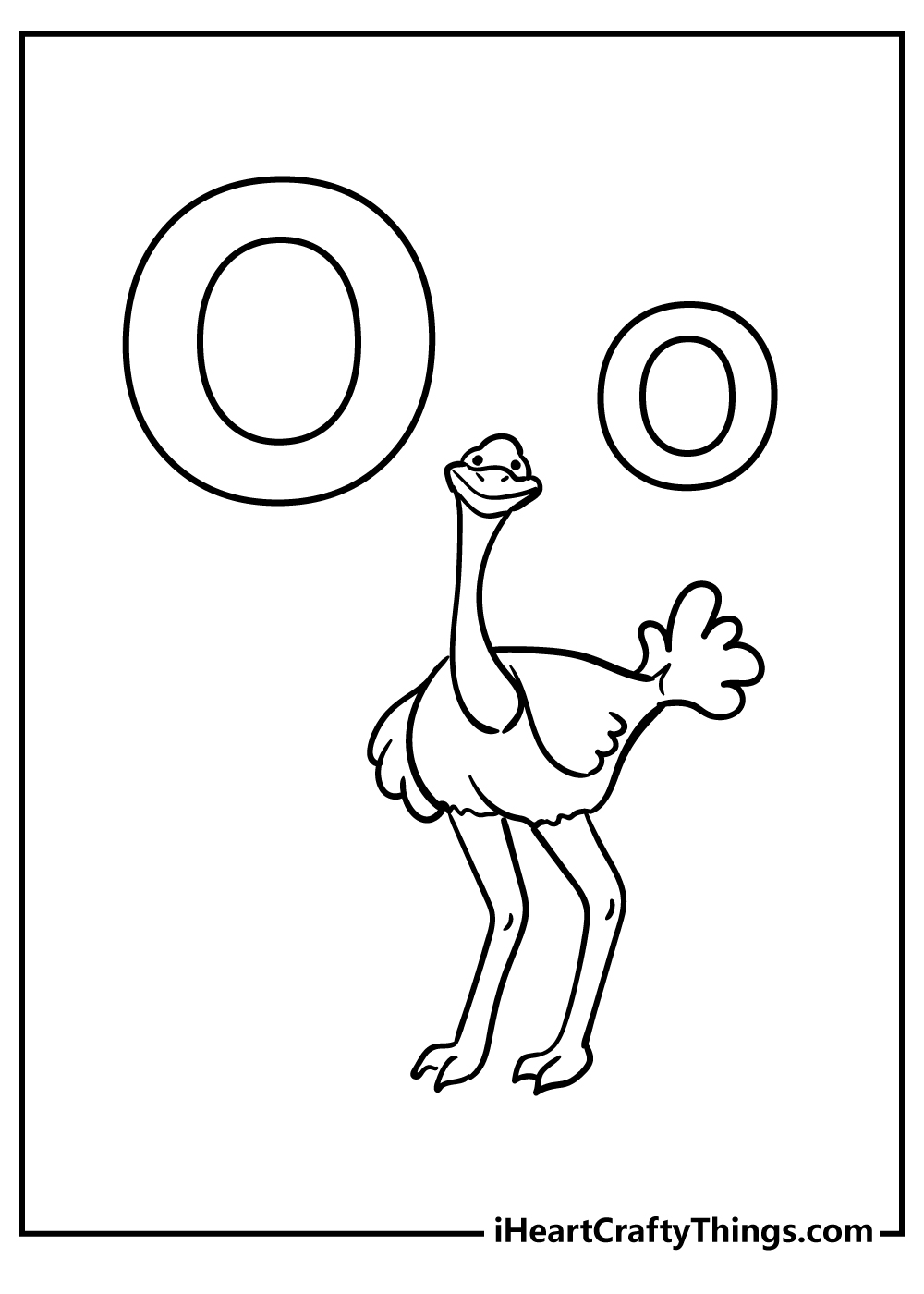 Speaking of unusual creatures, we have another one on this final page. The octopus is a creature that feels like the closest thing we have to an alien creature living on our planet.
They also come in many different incredible colors, so you can really have a field day with your favorite colors on this one.
Will you use bright, vibrant shades or keep it more muted?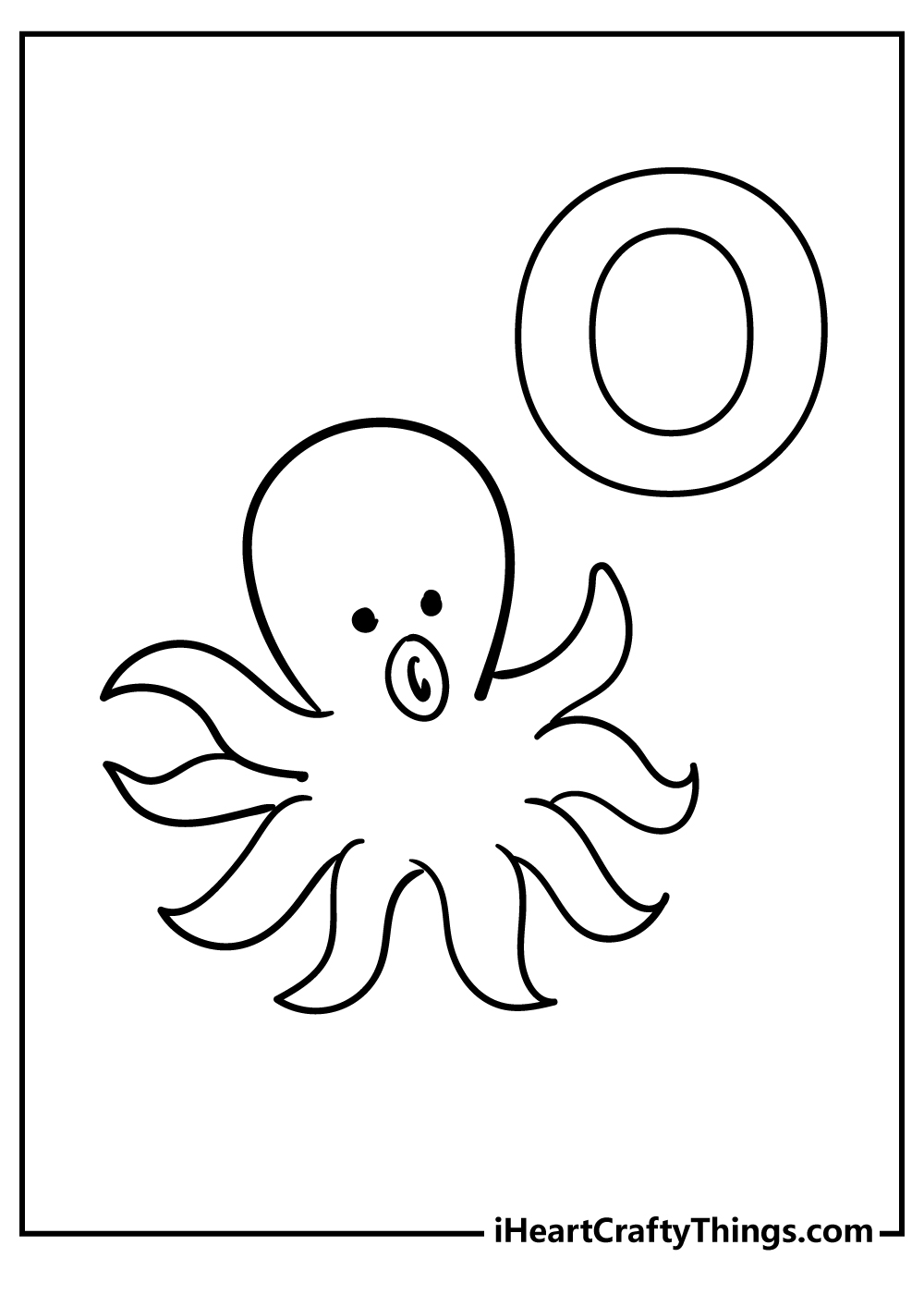 Letter O Coloring Pages – Which will you choose?
That does it for this collection of free letter O coloring pages for kids! We hope you enjoyed going through this collection of O words and seeing the variety that can be associated with this letter.
There were so many great opportunities for color in this collection that you can really unleash your creativity on!
Finishing this guide is just the start, however. You can visit our website to find many more free coloring page collections and other creative goodies to enjoy.
We upload new content regularly, so keep checking in to never miss out.
When you have picked and colored your favorite letter O coloring sheets, you can share your artworks on our Facebook and Pinterest pages!
It will be great to see your amazing creativity on display.