On this page, you will find 15 all new Letter H coloring pages that are completely free to print and download.
Is your child ready to learn the alphabet? We've created a beautiful collection of letter H coloring pages to help you out.
Our creative printables depict things that start with the letter H that your child can color, making it easier for him to take his first steps towards reading and writing.
Learning the alphabet has never been this fun!
15 Brand New Letter H Coloring Pages – Free to Print and Color
H stands for hammer. H is the eighth letter in the alphabet and also one of the easiest letters to learn.
It can be even easier for your child to recognize it through associations, like the one used on this letter H coloring page.
Throw some coloring in the mix and your little one will be thrilled about learning his ABCs.
This picture features a hammer, with the letter H written in uppercase and lowercase underneath it. The letters look like wood boards, perfect for hammering some nails into them.
Color them and imagine you're getting ready for a DIY project.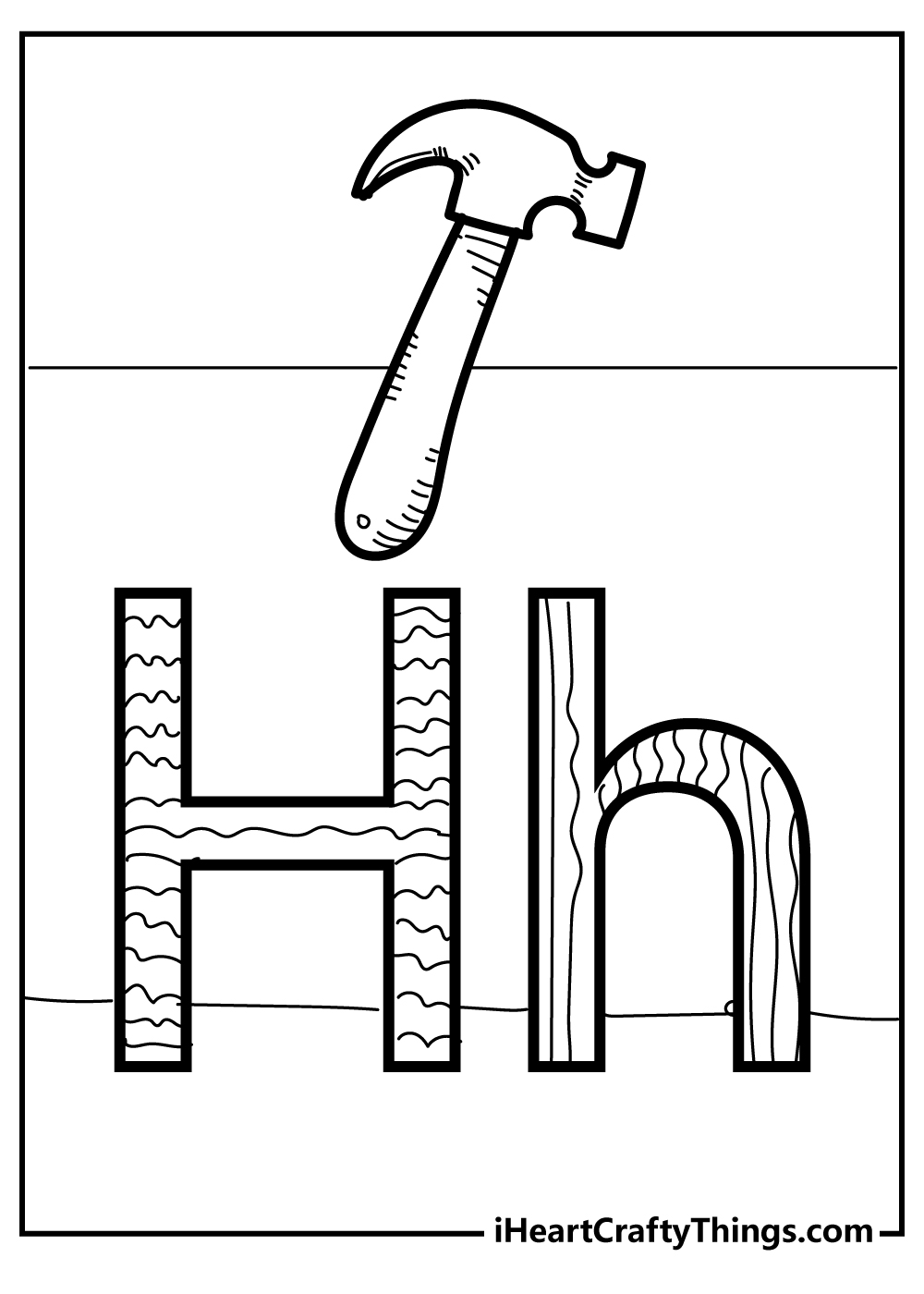 Meet the hip and happening letter H! This letter is all smiles as it waves hello. Grab your coloring supplies and dress H up in your happiest hues.
Try sunny yellows, outrageous oranges, or perky pinks to capture its cheerful nature.
Give it smiling eyes, rosy cheeks, and a friendly grin to show off its positive personality. Add fun details like sneakers, glasses, or a cute hairstyle to make H your new BFF!
In the background, draw H surrounded by all its favorite things like hearts, flowers, and rainbows.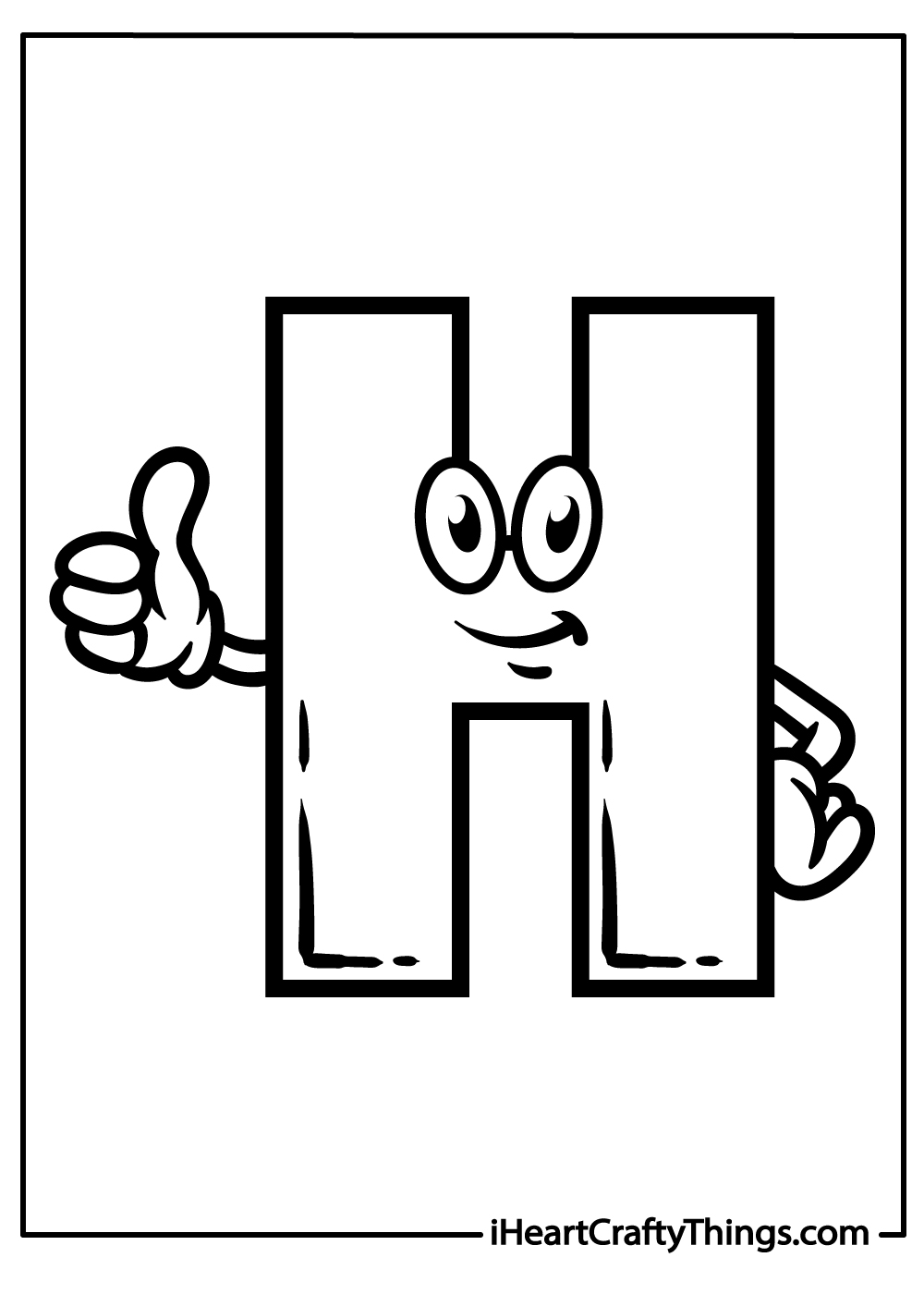 H stands for house. Children love drawing houses and creating wonderful stories around them, so they'll have a lot of fun coloring this letter H printable.
You can see the house standing far in the background, framed by the two vertical lines in the letter H which occupies most of the page.
There are also two trees partially hidden behind the letter, with their wide canopies still visible.
Coloring all the elements on this sheet will feel like an awesome creative learning experience.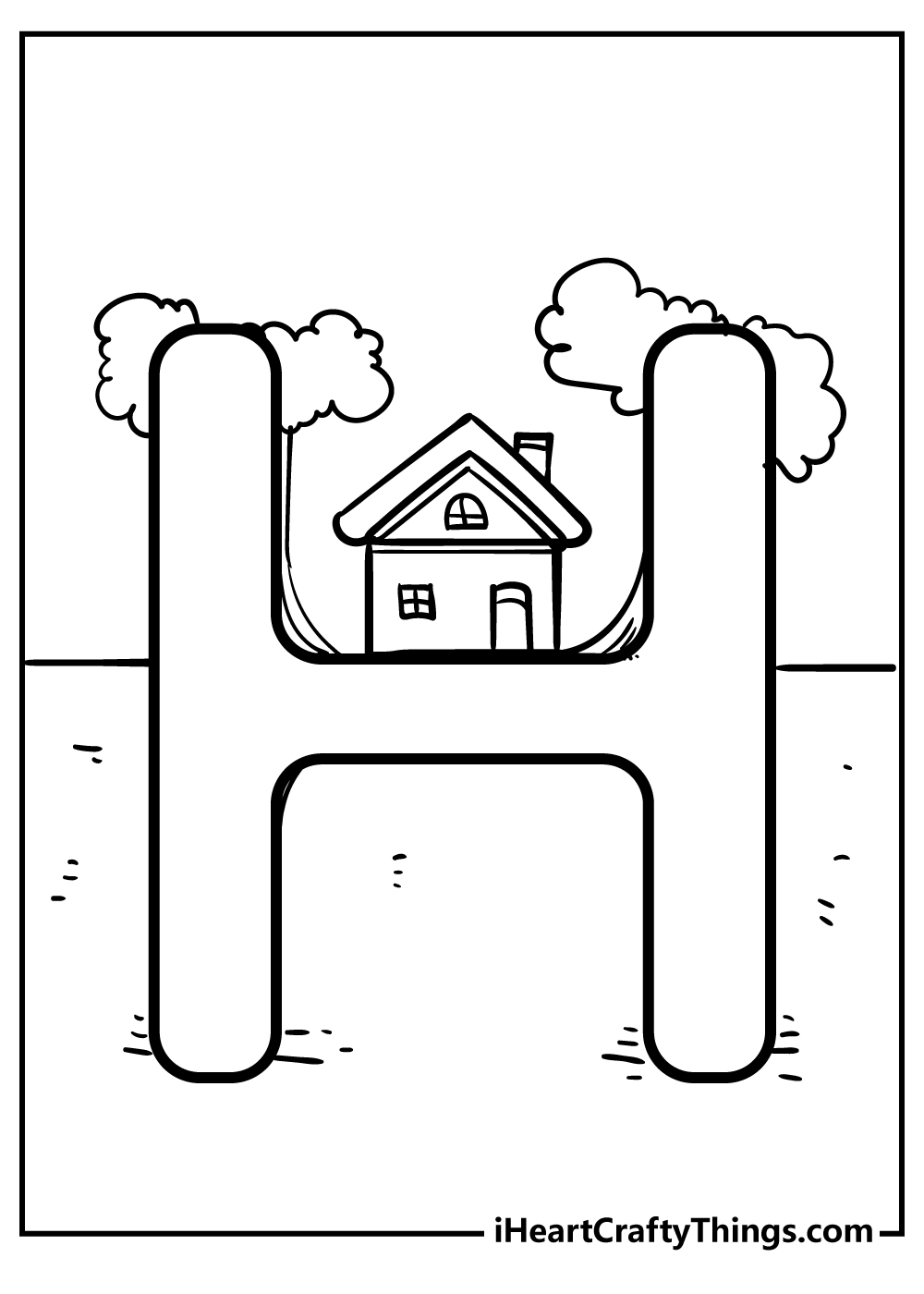 H stands for hippo. If there's one thing that you should know about hippos, apart from the fact that their name starts with the letter H, is that they are the third-largest land animals on the planet.
They're also semi-aquatic mammals, but funnily enough, they can't swim or float.
This friendly-looking hippo is not taking one of his regular baths, so we can only guess he's out looking for food.
Or is he studying the letter H written in uppercase and lowercase above its head? You can learn together while coloring.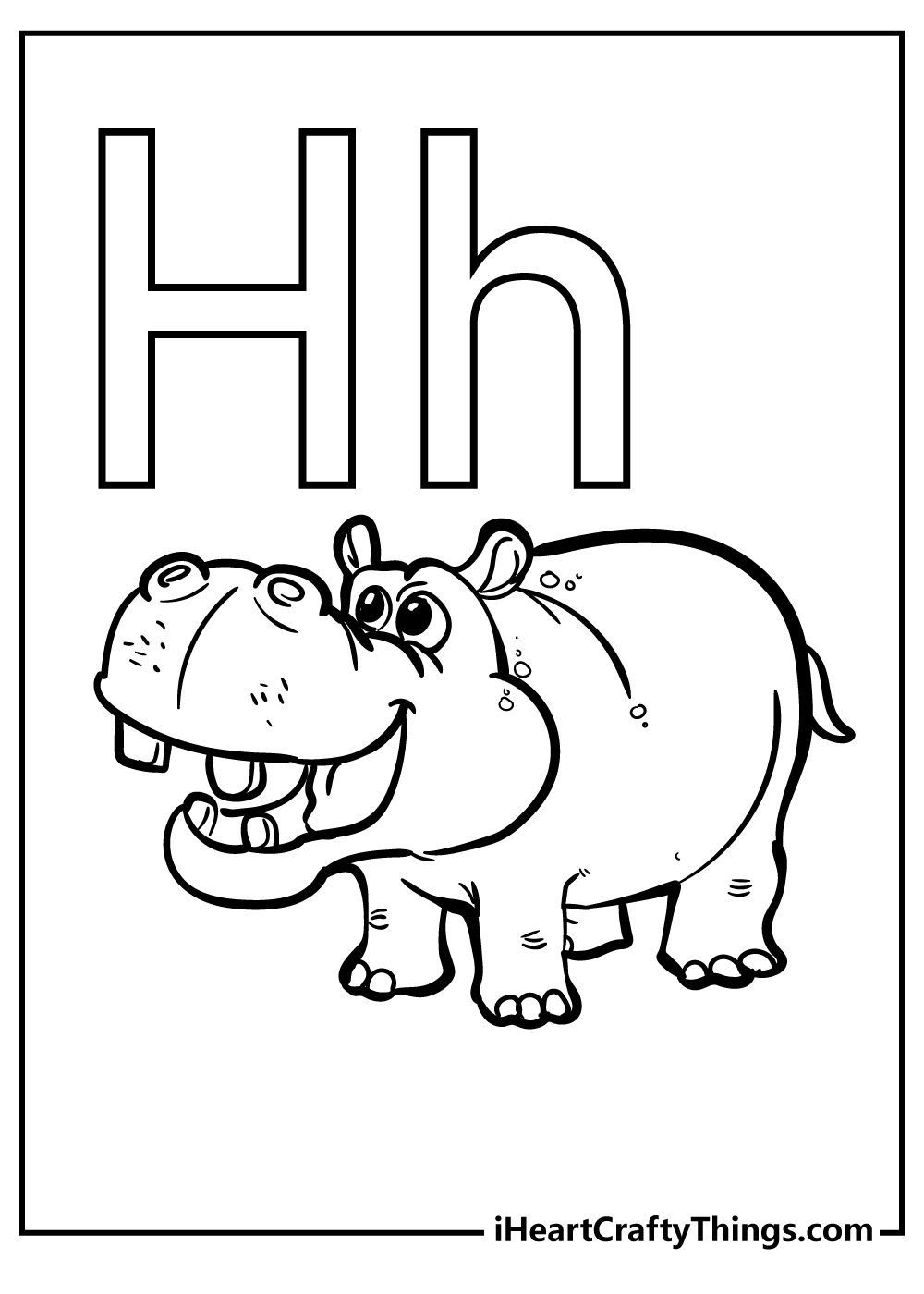 This letter H coloring page shows a letter H that has turned into a cartoon character. It has eyes, a nose, a mouth, and a tail, and waving hello and smiling.
This coloring can help children associate the letter H with the word happy and practice social skills.
I would use blue for the sky, to create a natural and relaxing contrast. I would also draw some flowers and butterflies to make the scene more beautiful and colorful.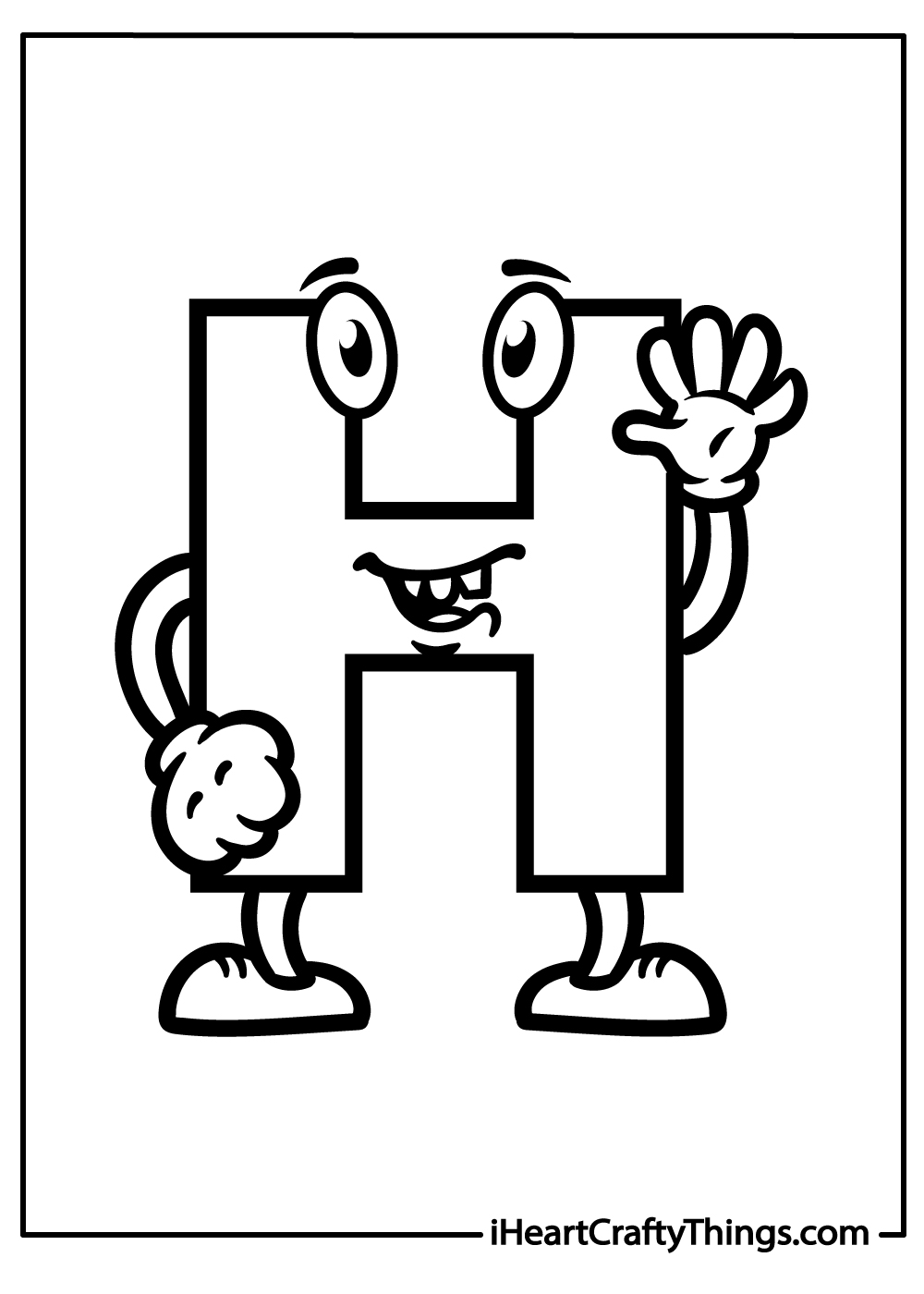 H stands for hose. This letter H coloring page takes us into a garden setting where a hose is tangled around the capital letter H like a snake.
There's also water flowing from the hose, forming a little puddle on the grass underneath.
It looks like a nice bright day, so watering the lawn is a good idea indeed. That's how you can keep the grass green and healthy.
This page doesn't have many elements on it, but it will look beautiful once you color it.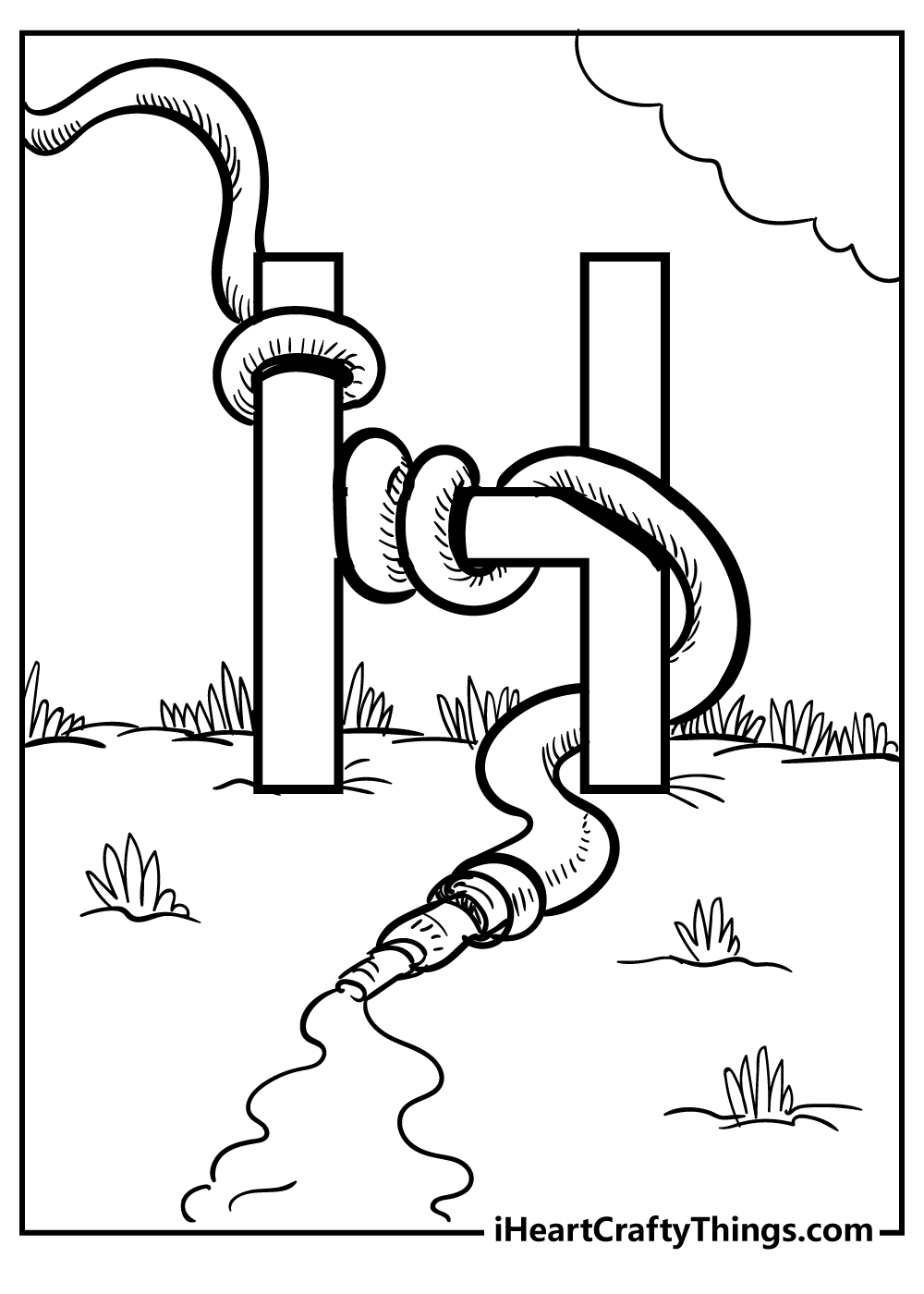 H stands for heart. You can think of the heart as the body's engine room – an intricate mechanism that's responsible for pumping blood and transporting nutrients in all parts of the body.
But the stylized heart shape has a different purpose – it expresses the idea of love and affection.
That's what this cute heart depicted here symbolizes. It also has arms and legs, and it's holding the letter H in one of its hands. Three other little hearts float above it.
We think this means our funny-looking heart loves learning the alphabet, and it will surely make you love it as well.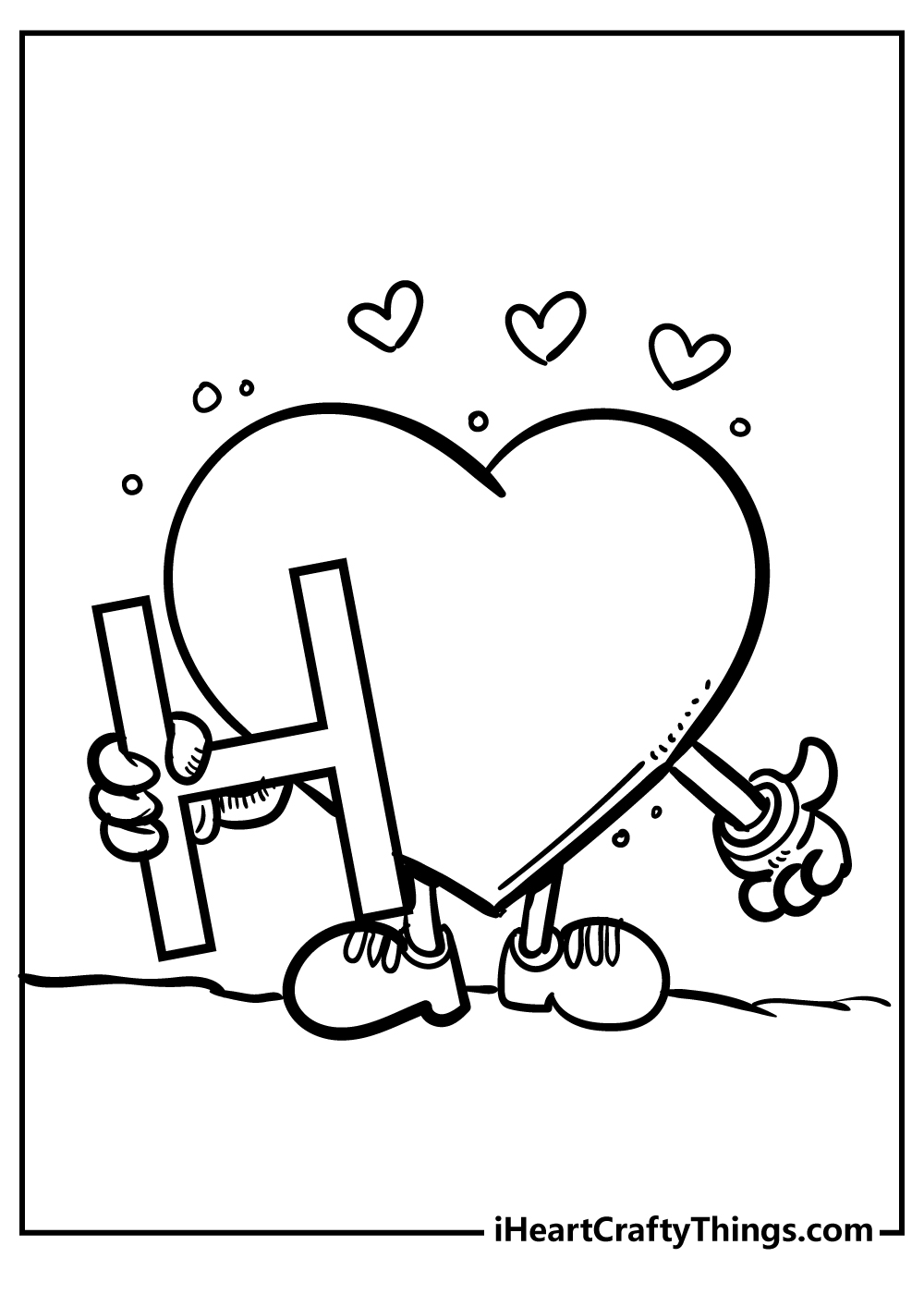 This next coloring shows a letter H that is decorated with flowers and leaves. The letter H has a floral pattern that makes it look elegant and beautiful.
It has eyes, a nose, and hands that are waving hello.
The letter H is also decorated with stripes and dots. You can color the letter H in any way you like and practice writing the letter H in uppercase and lowercase.
This coloring page is perfect for learning the alphabet and having fun at the same time.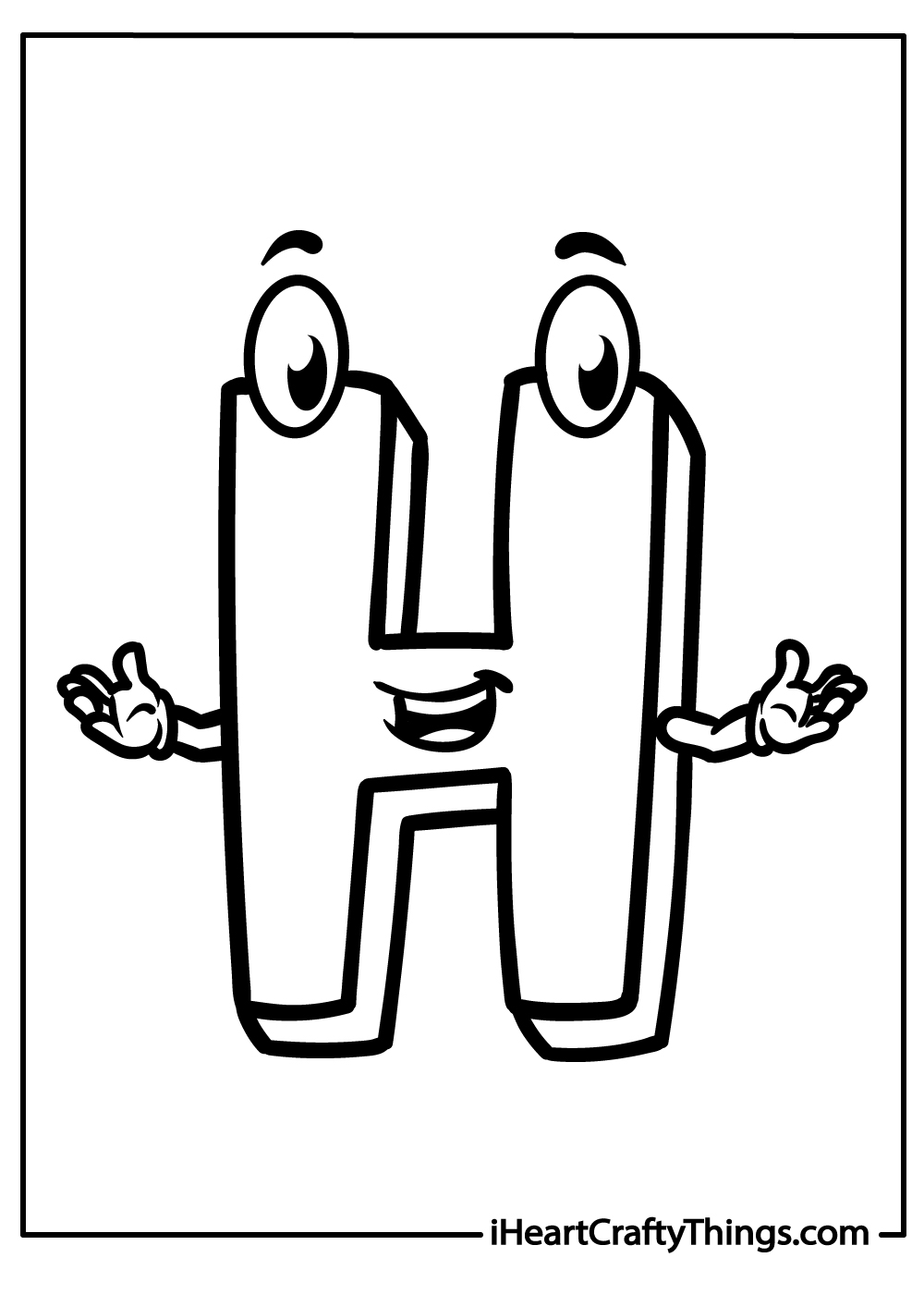 H stands for horse. We can clearly see the horse on this letter H coloring sheet, but where is the letter hidden?
Wait a minute, we've found it! The lowercase letter H has turned into a master of disguise here, taking the shape of a little horse.
Did you know that horses can sleep both lying down and standing up? The tiny horse depicted on this page is definitely not sleeping.
He's taking his disguise role very seriously, that's why we had a hard time finding the letter H.
But now that we've solved the mystery, you can grab your crayons and color this clever little horse in the loveliest shades.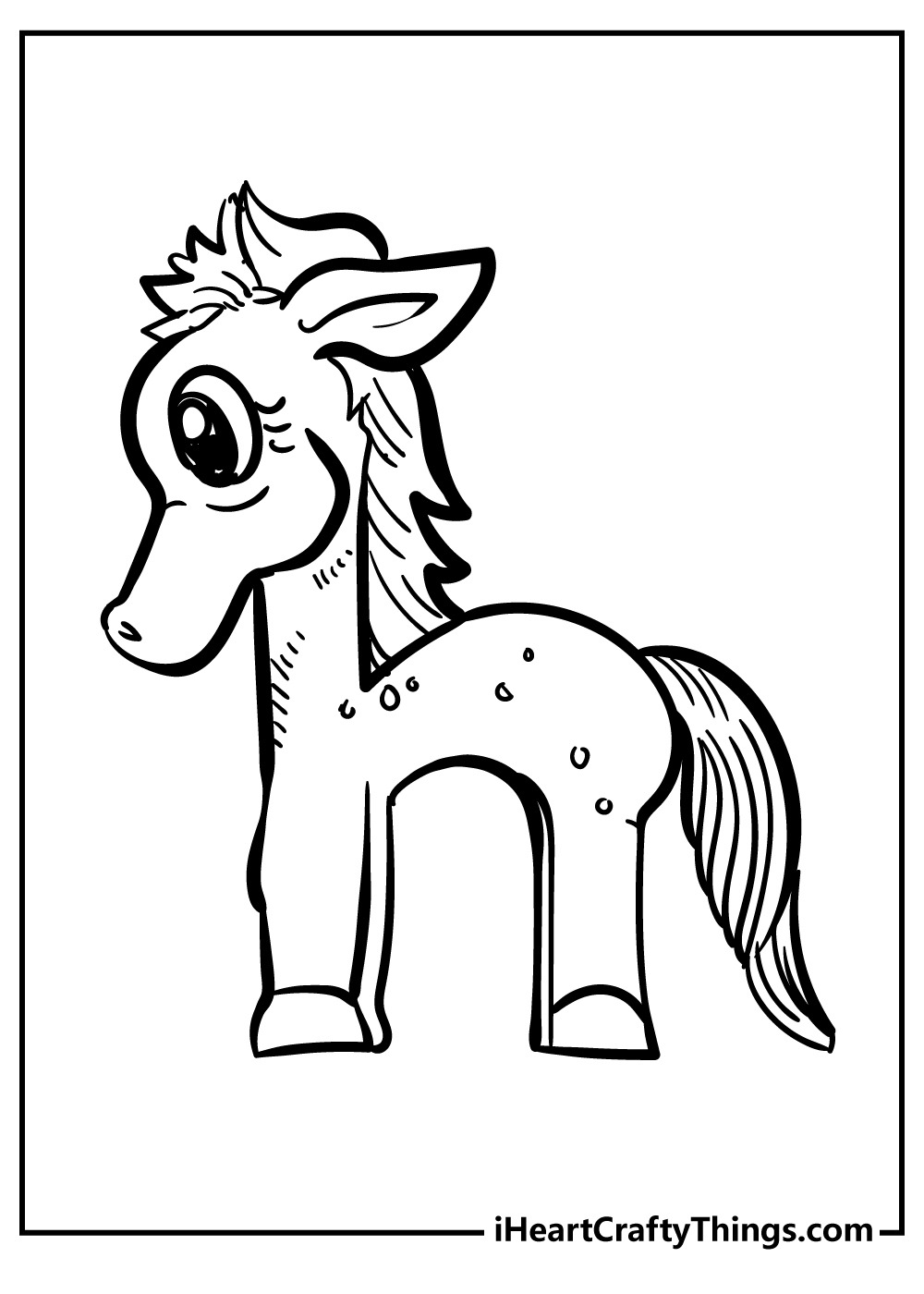 H stands for hand. There are six hands of different sizes placed along the top and bottom of the page, and the uppercase and lowercase letter H standing right in the middle.
All these hands seem to be waving at you as if they're inviting you to join this coloring adventure.
So why not accept the invitation? Get your crayons ready and think of all the color combinations you can make on this printable. You can use all the colors of the rainbow if you want.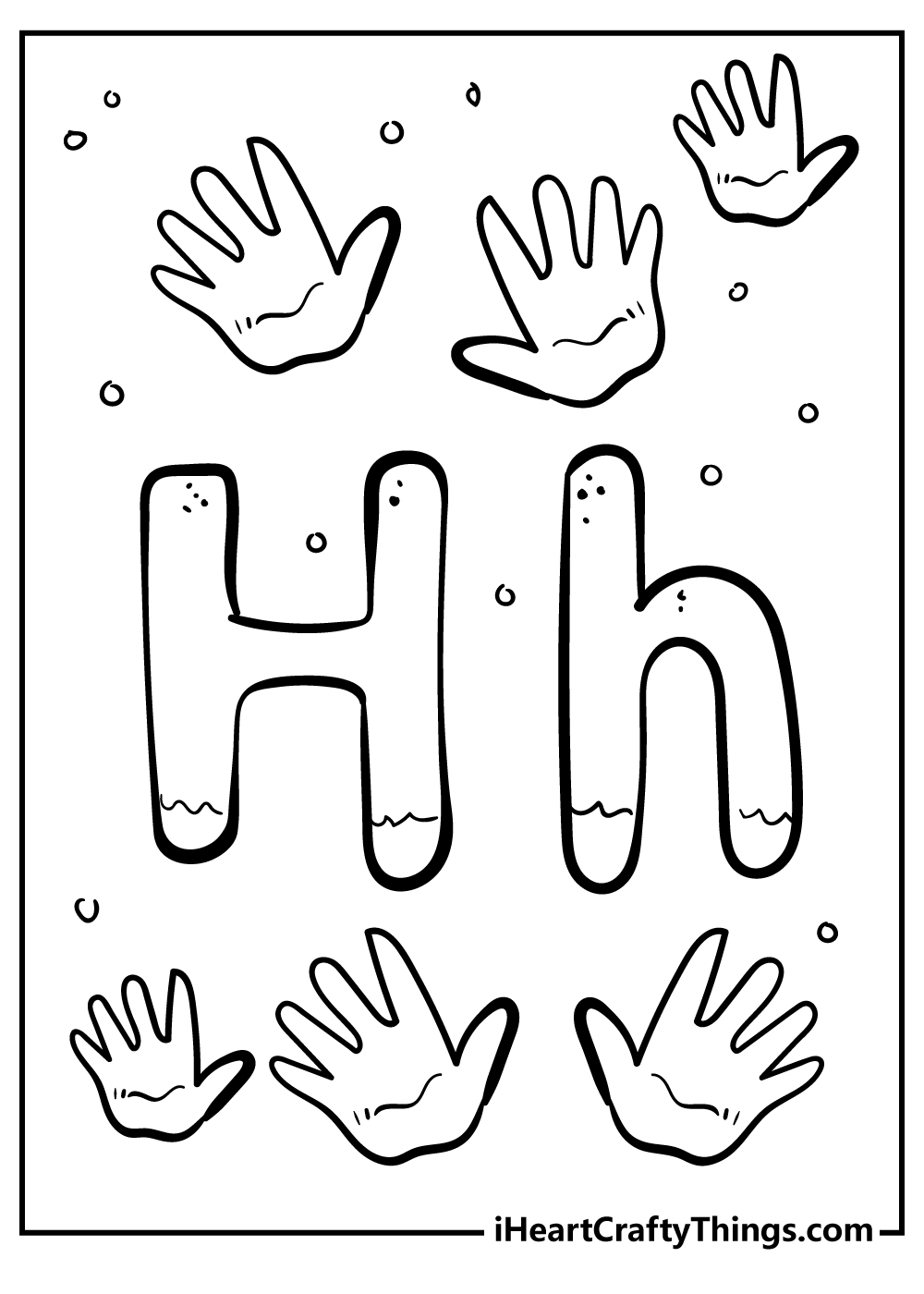 This coloring pages depict letter H in a bubble letter style, with small dots all over it. The letter is black and white, and it looks like it has been sprinkled with pepper.
The letter is slightly slanted to the right, giving it a dynamic look.
There are many colors that you could use to color this letter H, but I think it depends on what mood or theme you want to create.
If you want to make it look cheerful and bright, you could use yellow or orange, blue, or green.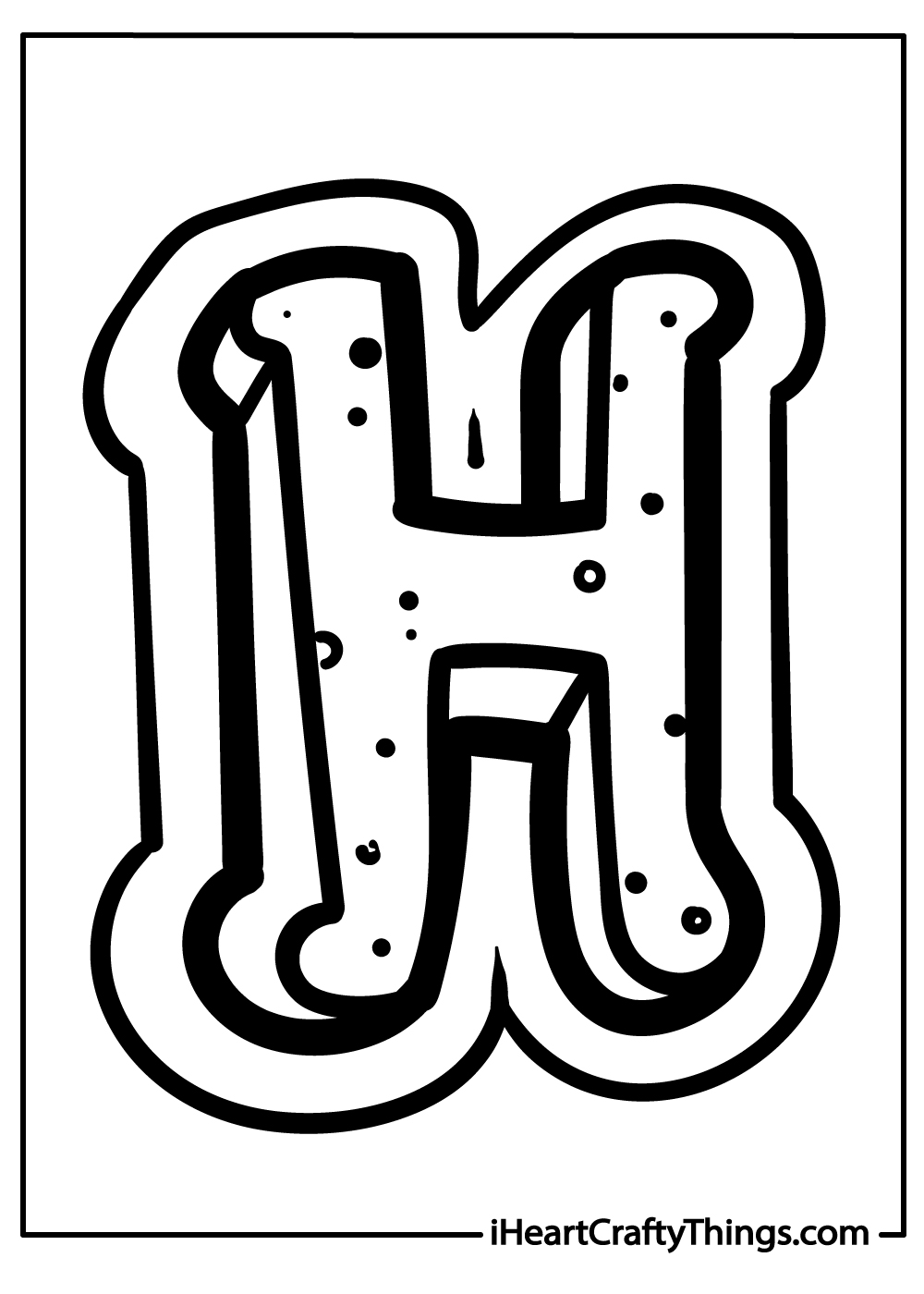 H stands for honey. We all know honey is absolutely delicious, but do you know how it's made?
Honey is produced by hard-working honeybees from the pollen and nectar that they collect from flowers while pollinating.
On this letter H printable you can see two busy bees that got out of their hive. They made so much honey that even the letter H got covered in this sweet and sticky fluid.
You can lend a helping hand by coloring this whimsical printable.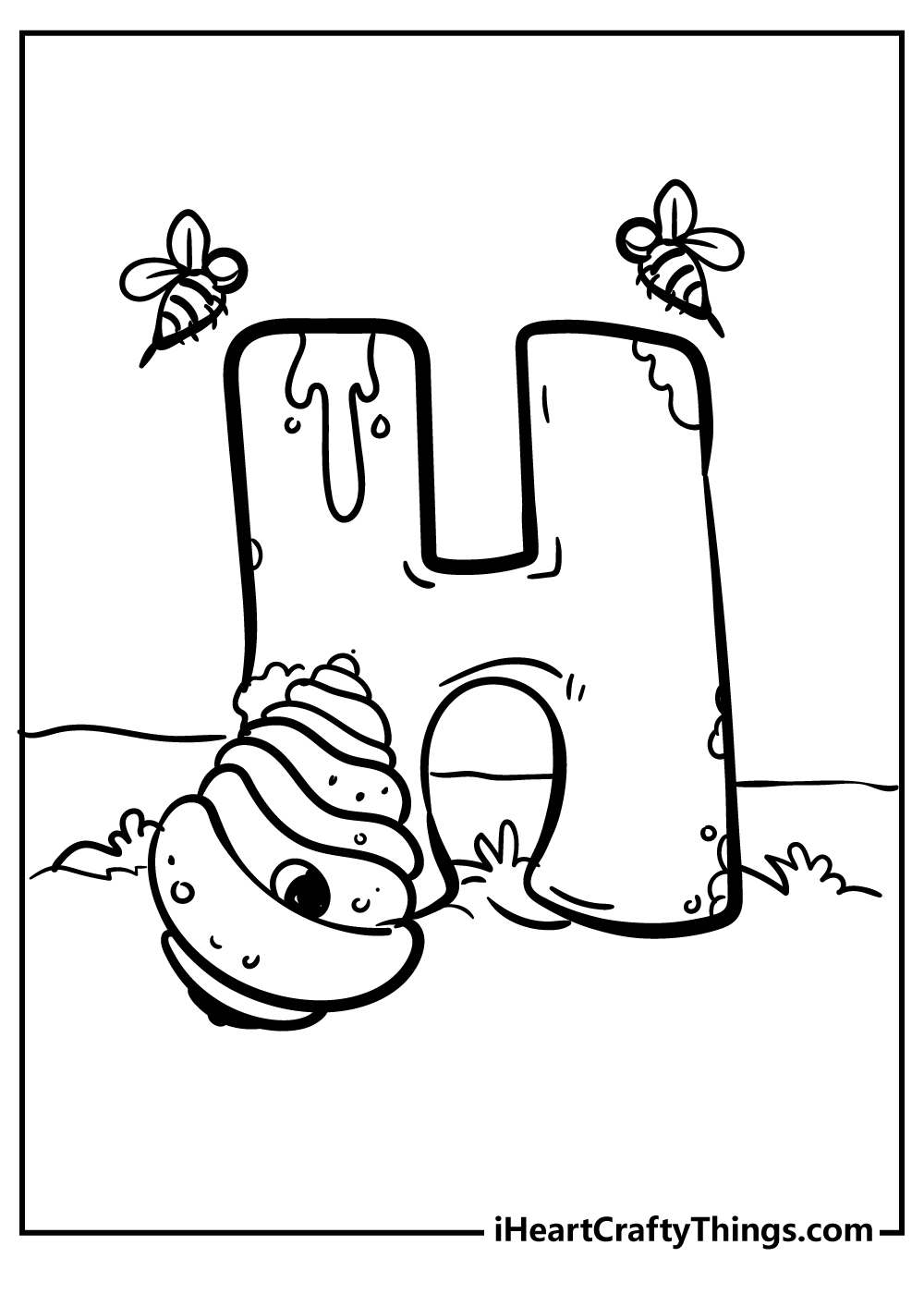 H stands for helicopter. If you want to see the world from above, a thrilling helicopter ride is the best way to do it.
Helicopters can reach serious heights and, unlike planes, they can move in all directions.
The helicopter featured on this page is on a very important mission: it's carrying the letter H through the air by tying it with a thick rope on its landing skids.
They're flying through the clouds to reach their destination. Grab your crayons and add some color to this amazing adventure.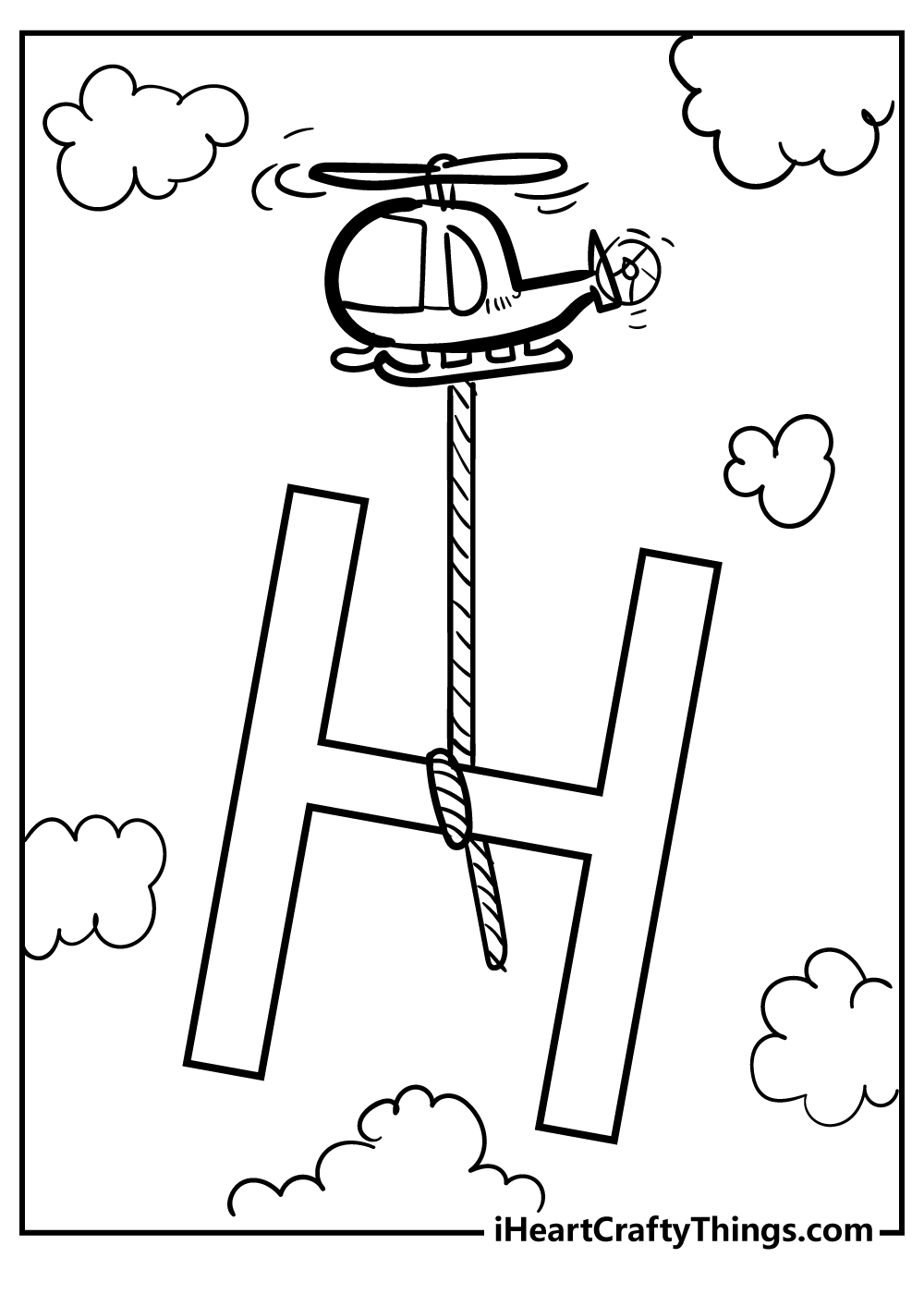 H stands for hat. The last coloring page in this collection features the word hat written in lowercase letters, with an actual hat hanging on the letter H.
This is a simple word, but a reading and writing journey always starts with small steps like this one. Why not pick some bright shades to color the printable and celebrate this important milestone?
We hope you enjoyed all our letter H coloring sheets and we invite you to explore the rest of our wonderful printable collections. Come back soon for more coloring fun!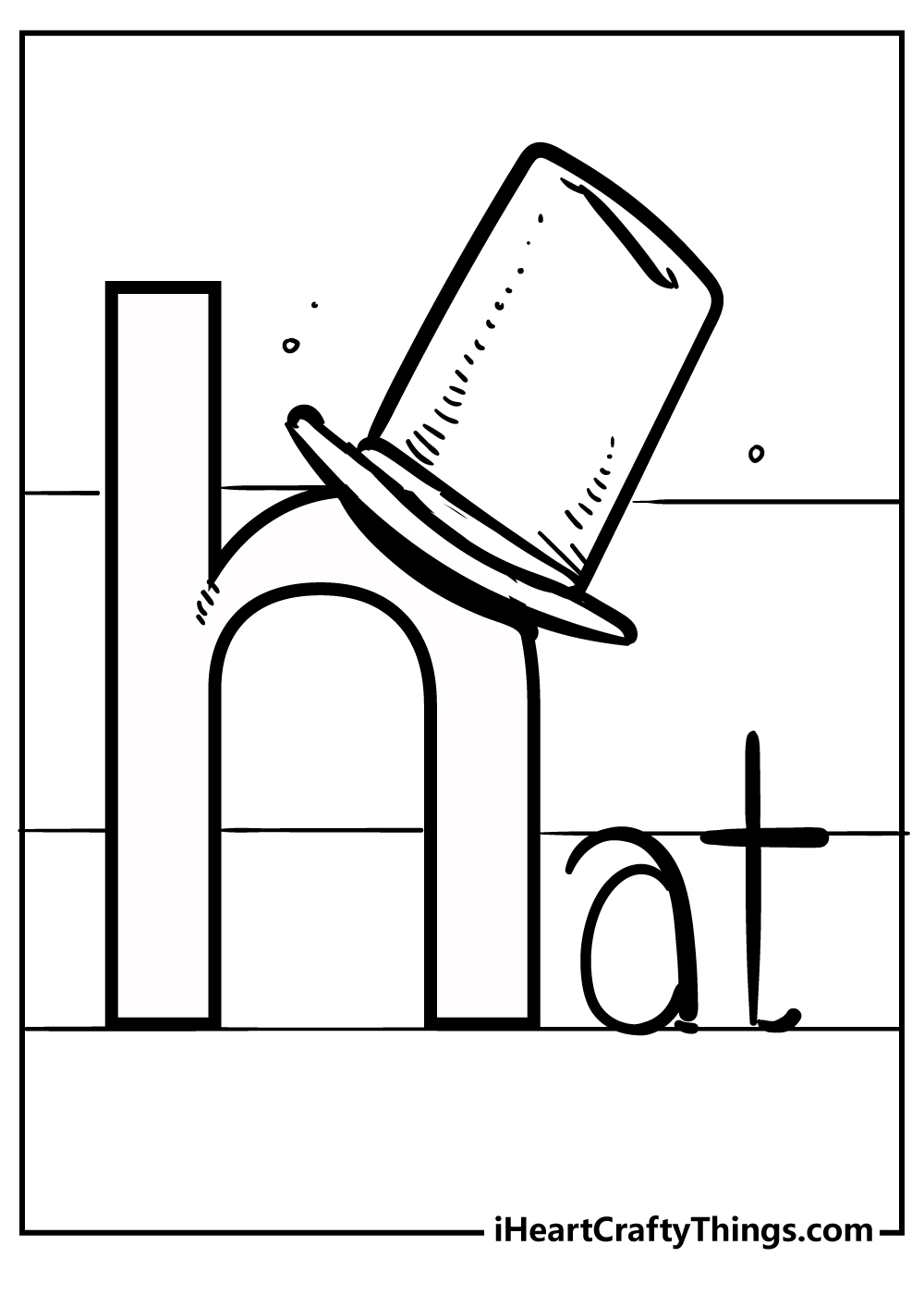 This next coloring pages show a cute letter H with a top hat and a mustache. The letter is black and white, and it has arms, legs, and a face.
It is wearing a fancy hat with a ribbon around it, and it has a curly mustache under its big nose. The letter is smiling at you.
I would use red, blue, yellow, orange, to color this amazing letter.