On this page, you will find 15 all new Hot Wheels coloring pages that are completely free to print and download.
Hot Wheels have been a part of every car-obsessed kid's toy box since 1968.
Aside from their great attention to detail, the speeds they obtained while descending those shaky plastic ramps easily exceeded 300 mph.
What is the primary cause behind this? The fun toys were created by a strange engineer who used to work on missiles, so he knew the drill with speed and safety.
They've been played with by an estimated 41 million individuals since they came on the market and may cost anything from $1 to over $100,000.
Because this legendary toymaker deserves some praise, we have prepared a few Hot Wheels coloring pages that the children will surely love, accompanied by some fun facts about the brand.
15 Brand New Hot Wheels Coloring Pages – Free to Print and Color
We are starting off this collection of Hot Wheels coloring pages with a classic model and a very interesting fact.
Did you know that Hot Wheels and Barbie are part of the same family? The brain behind Hot Wheels is Elliot Handler, and his wife is the one that came up with Barbie.
Both toy lines exist under then company Mattel and have become loved by children everywhere on the planet.
While Barbie appeared first and Hot Wheels a good few years after, both toys became just as successful.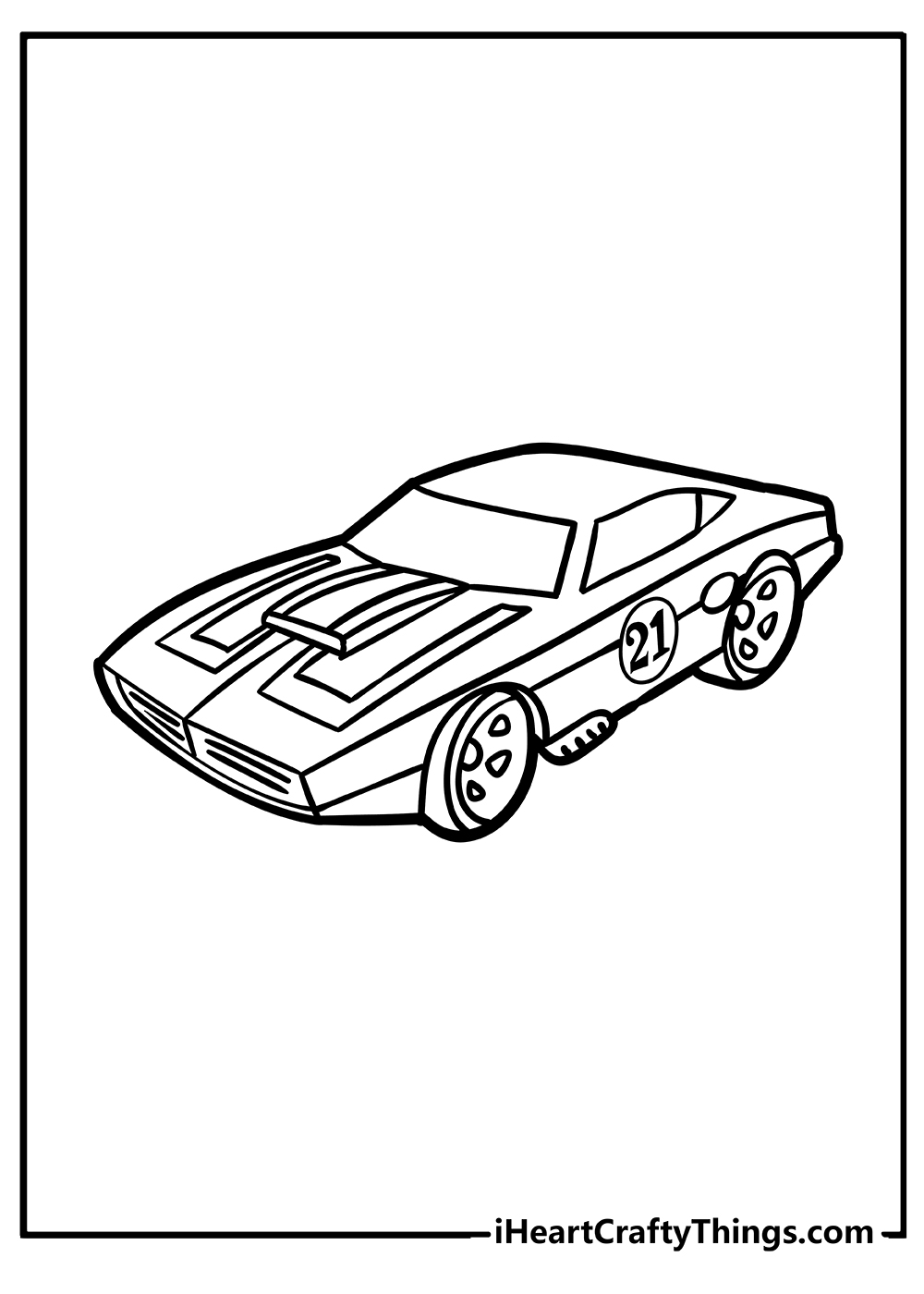 This coloring page features hot wheels, one of the fastest and coolest cars. This car can zoom past any obstacle with its sleek, aerodynamic body and large spoiler.
It has a low profile and two doors, making it a perfect sports car for racing.
The wheels have a five-spoke design that adds to its modern and stylish look. You can use any colors you like, or try to match the original Hot Wheels model.
Maybe you want to add some stripes, dots, or stars to make it more unique.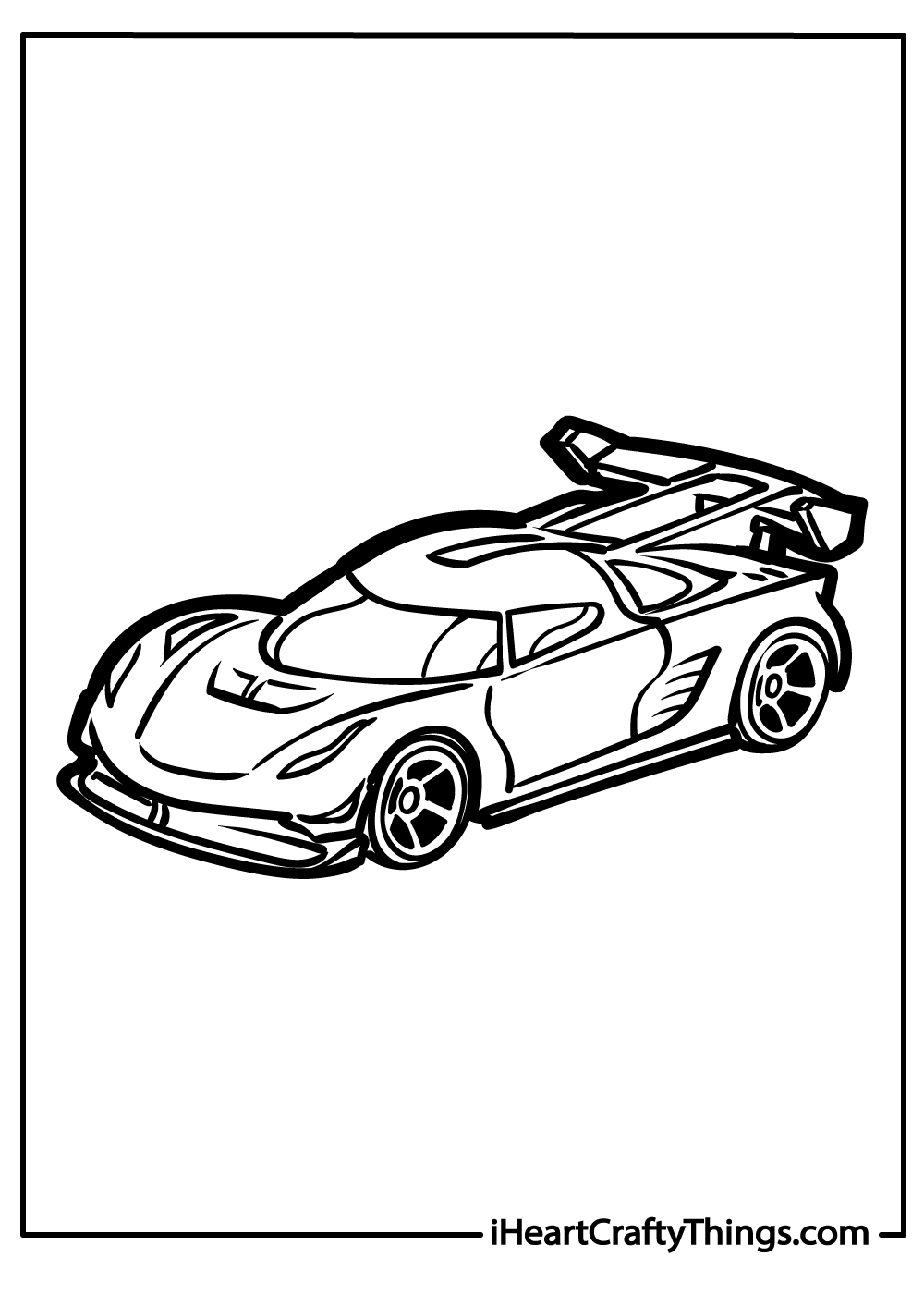 This car looks just like a sci-fi SUV and we're sure every boy would love to picture himself behind the wheels.
Of course, there are also many little girls who choose to play with Hot Wheels rather than dolls, so they will surely enjoy these Hot Wheels coloring pages just as much.
Fun fact: Hot Wheels was named Big Wheels at first, but after a bit of brainstorming, the name was changed to the one we know now.
Some say it comes from the creator wondering if people would see all these custom models he was planning to create as "hot". Well, children surely did!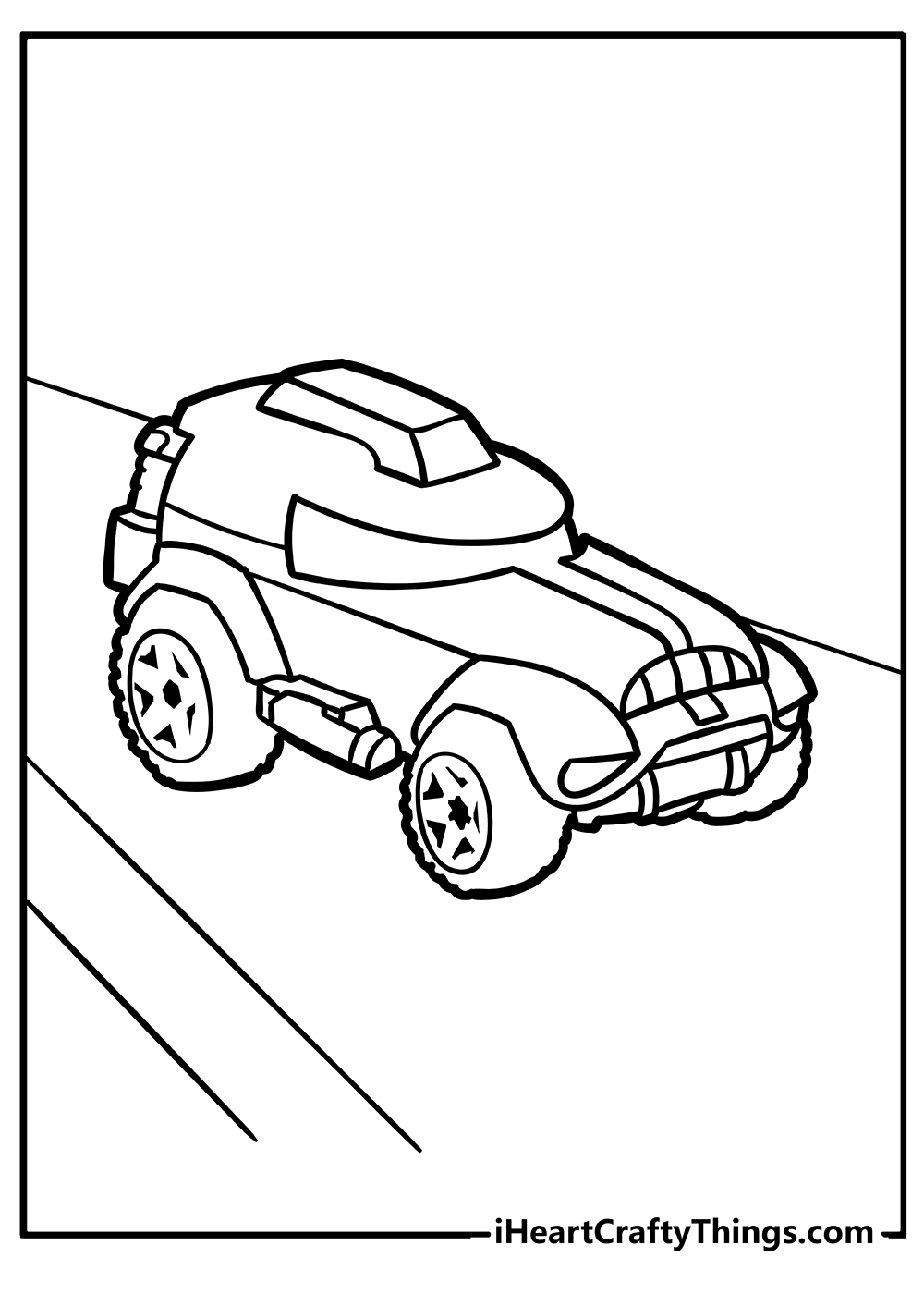 This desert bug is a very fun car to play with, so why wouldn't it be a fun thing to color as well?
As Hot Wheels' creator wished to develop custom products that would surprise fans, children are now able to create their own versions using these Hot Wheel coloring printables to experiment.
This car can have any colors the children want and can even be customized with a fun pattern.
Drawing some contrasting lines over the body of the car or coloring the wheels a popping orange or green can be a great way to make it unique.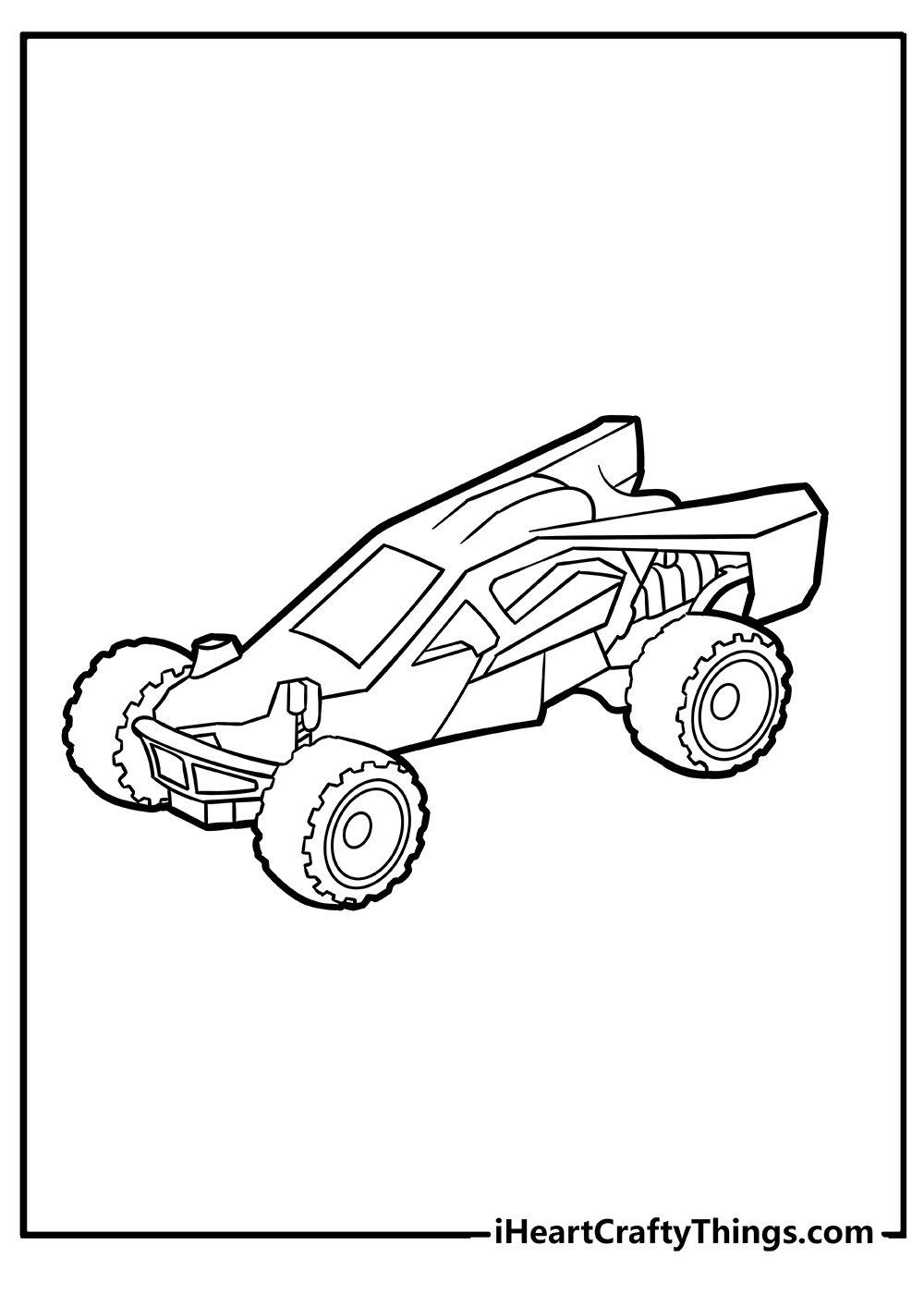 Next, we have a speedy sports car with a sleek, angular design and a pointed nose and low profile. It looks like it can go very fast on the road or on the track.
The car appears to be in motion, with lines indicating speed and movement.
You can use your imagination and creativity to color this car in any way you want. You can make it look realistic or futuristic, depending on your preference.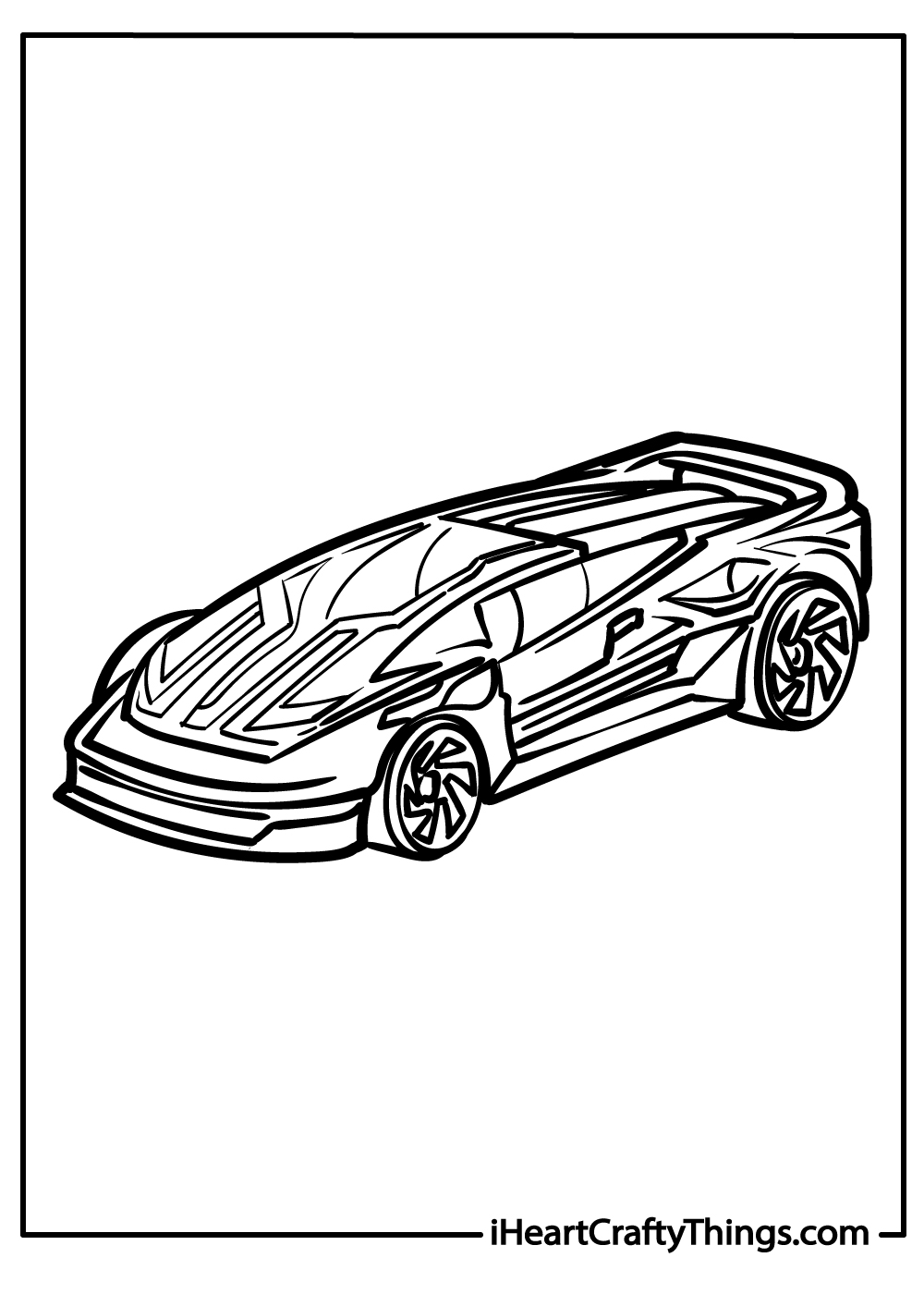 If you're wondering why we choose to feature these Hot Wheels coloring sheets, we have the answer for you. With a brand that is so infamous and memorable, we simply could not overlook it!
Hot Wheels sold over 16 million cars just in 1968 alone and has since entered billions of homes.
What's more, it is estimated that 8 cars are bought every second, which is quite an impressive achievement.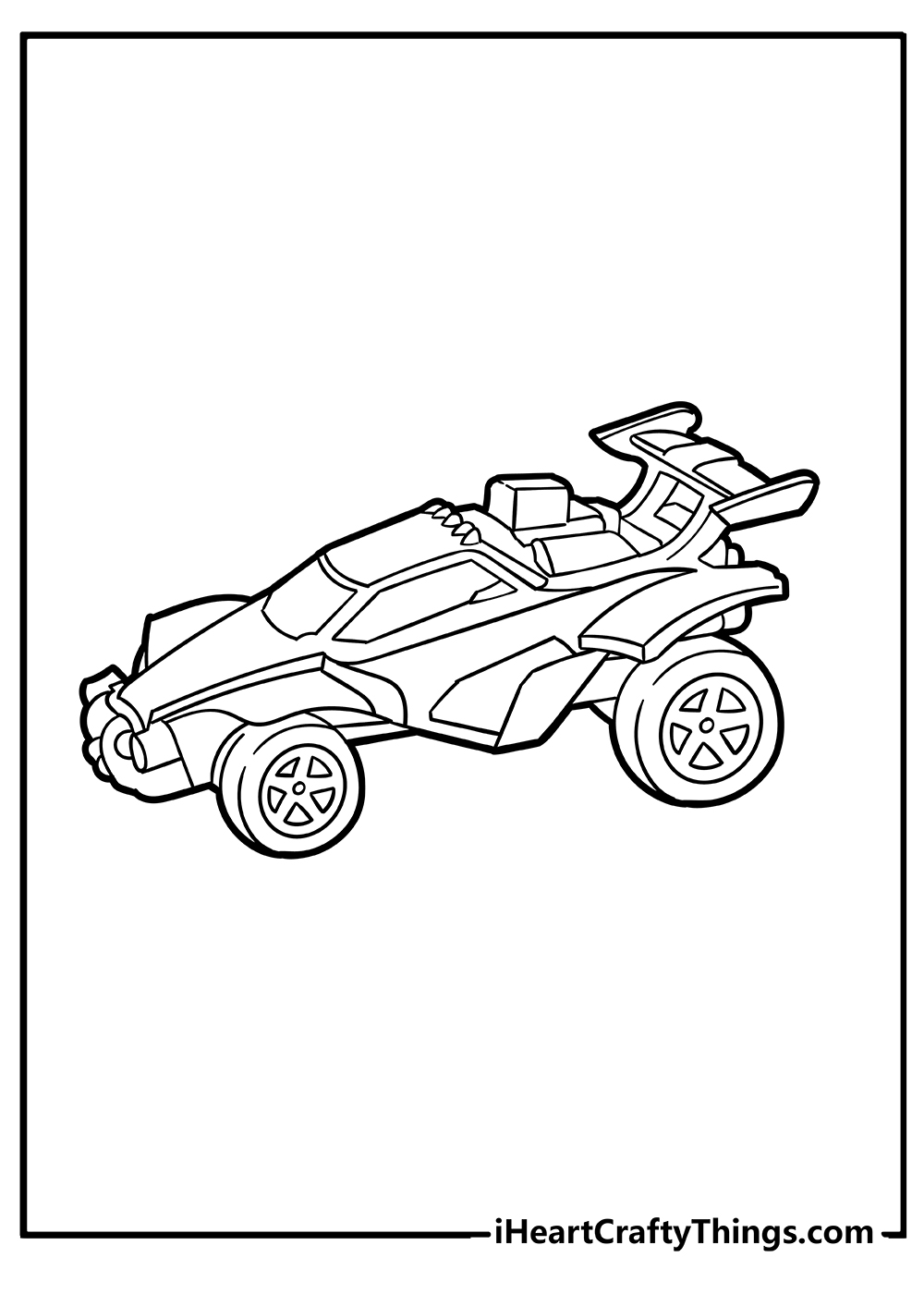 This car model looks quite unique, doesn't it? Many of the models on this list are very popular, but how can you tell if you've got your hands on an old, truly unique Hot Wheel? By looking at the tires.
Older models, which are quite highly evaluated now, used to have a thin red circle drawn over the tires.
Mattel eventually stopped doing that, but if you get your hands on such an old model, you are holding something very valuable.
Can children guess which models among the ones they can see on our Hot Wheels printable sheets are collectible?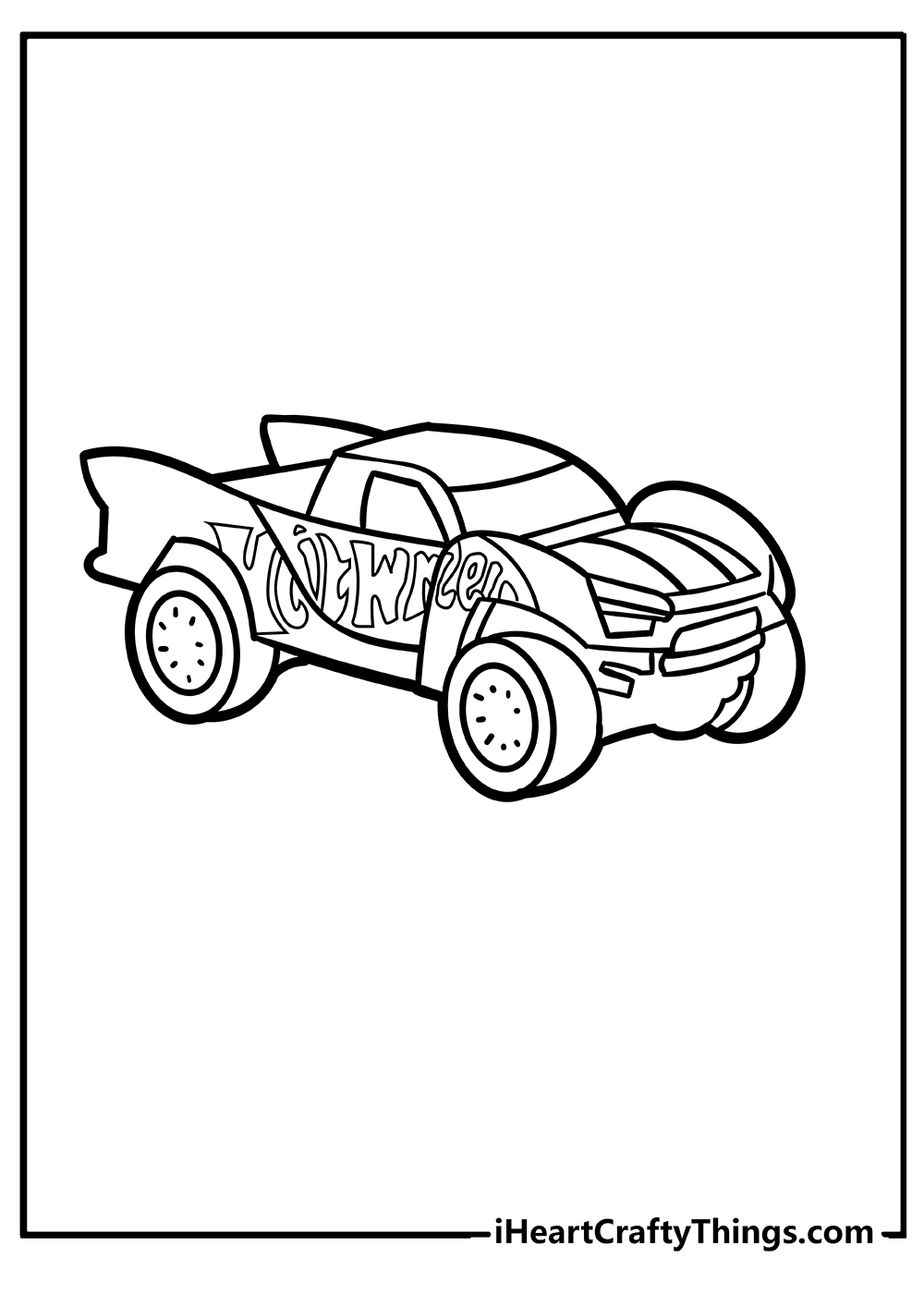 This Hot Wheels coloring page features a station wagon with a hatchback. It has a large front grille and two round headlights. It also has a roof rack and a sunroof.
The car is drawn in a style that makes it look cute and fun. They are very practical and spacious cars that can carry a lot of passengers and luggage.
I would use blue, black, red, yello, orange, or gold. You can also add some details to make it more personal, such as stickers, license plates, or decorations.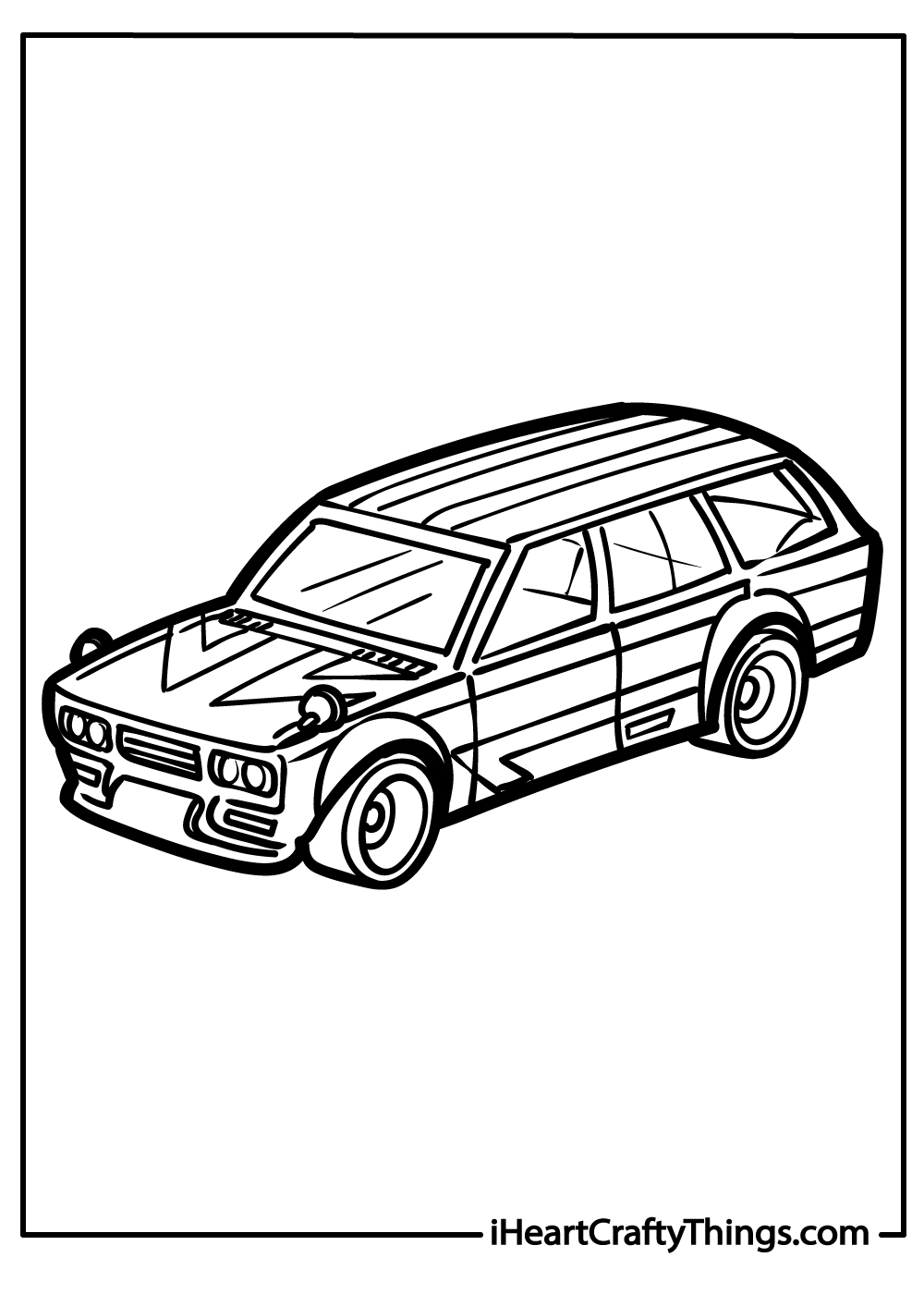 Throughout the years, Hot Wheels collaborated with lots of popular brands, including DC comics.
They created a variety of vehicles inspired by Batman, The Joker, and many other infamous characters from the comic books.
With over 10 models of Batman cars created, this one can easily pass as one of them.
Coloring it all in shades of dark blue, black, and grey can sure make it look like Bruce Wayne is behind the wheels and off to save the world.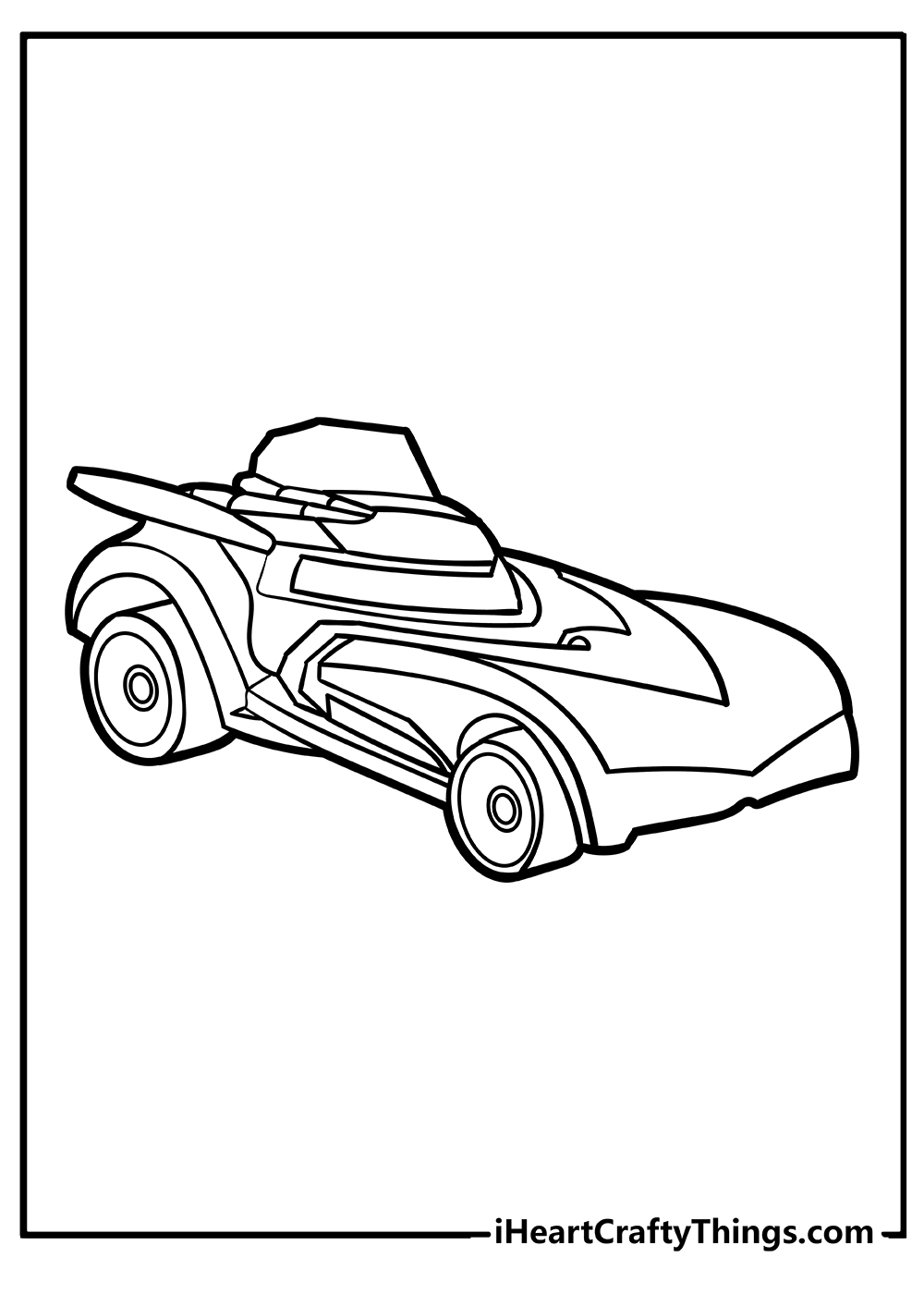 Doesn't the car on this Hot Wheels printable pagelook like it could be a vehicle from Mars or the Moon?
We sure think so! And, if you believe toys can't be educational, we are here to prove you wrong.
Hot Wheels collaborated with NASA twice, to recreate some of the space vehicles that were used to gather data from Mars.
The most recent collaboration was in 2012, when they created a toy model of the Curiosity Rover. Children with an interest about space will surely love to get their hands on one!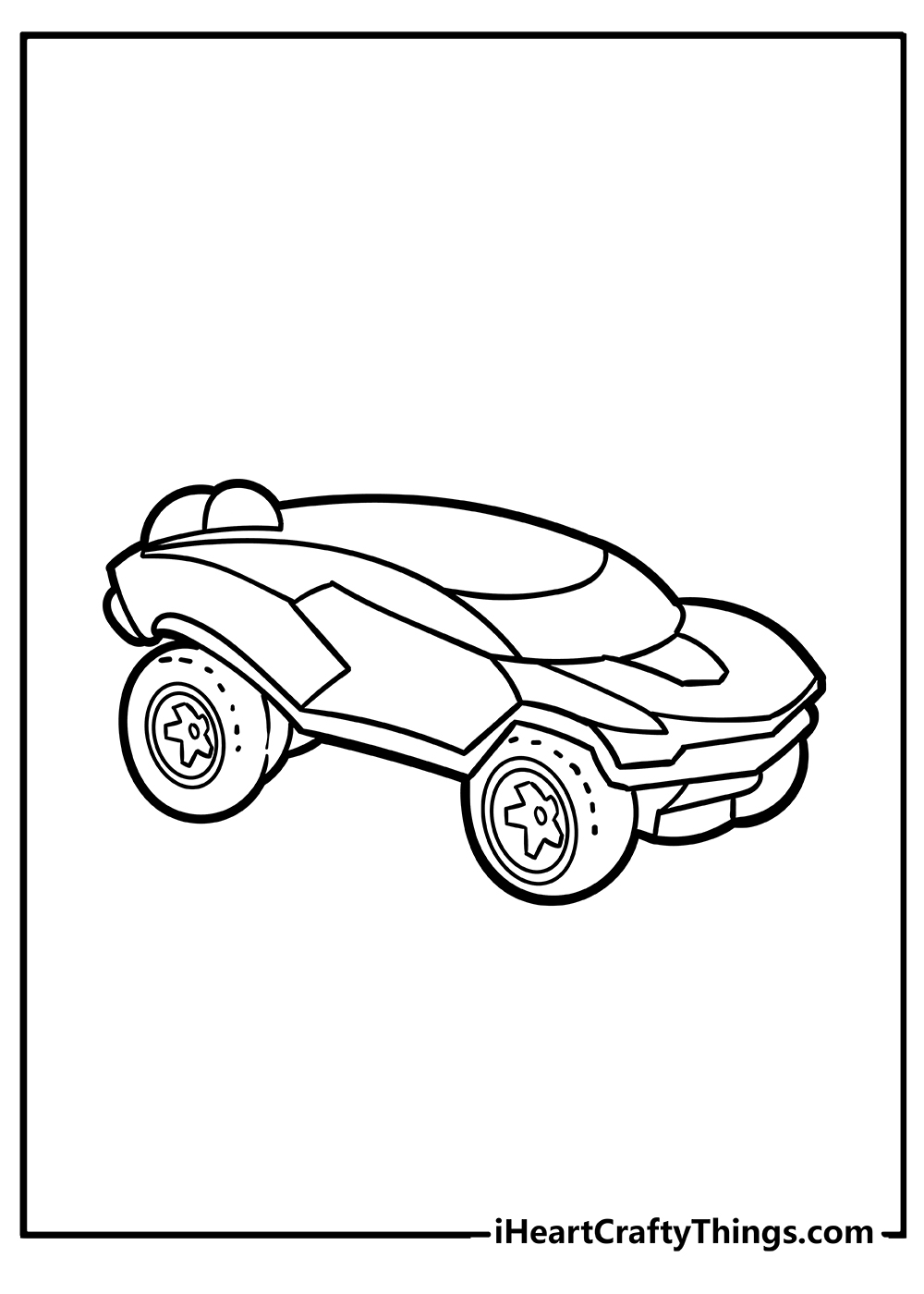 This car has a large spoiler on the back and a hood scoop on the front. It has a "FIRE" logo on the side and a racing stripe down the middle.
It has a sleek and aerodynamic design with large wheels and a low profile.
What colors will you use to bring this hot wheel to life? I think a combination of purple, green, and yellow is perfect for this hot wheel.
You can also add some details to the background, such as stars, planets.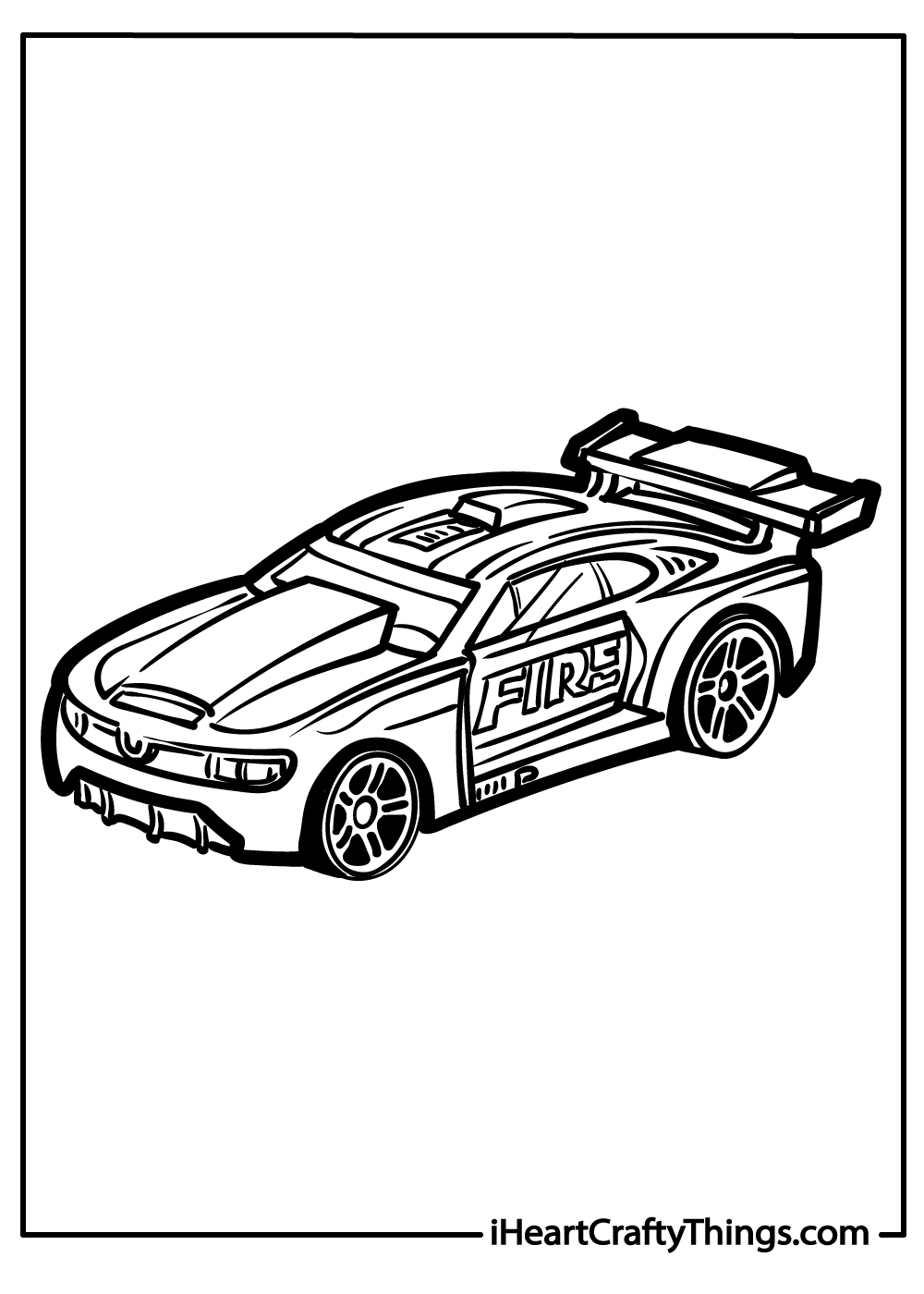 One of the most impressive things about Hot Wheels is the creativity of the designers.
While many models were created to replicate pop-culture vehicles, whether real or fiction, the vast majority of them are unique and custom-designed for the brand.
The cars are customized iterations of popular vehicles throughout the world, and their uniqueness shows just how much we are able to do with our imagination.
By coloring our printables, children can exercise and express their creativity as well and customize the cars however they like.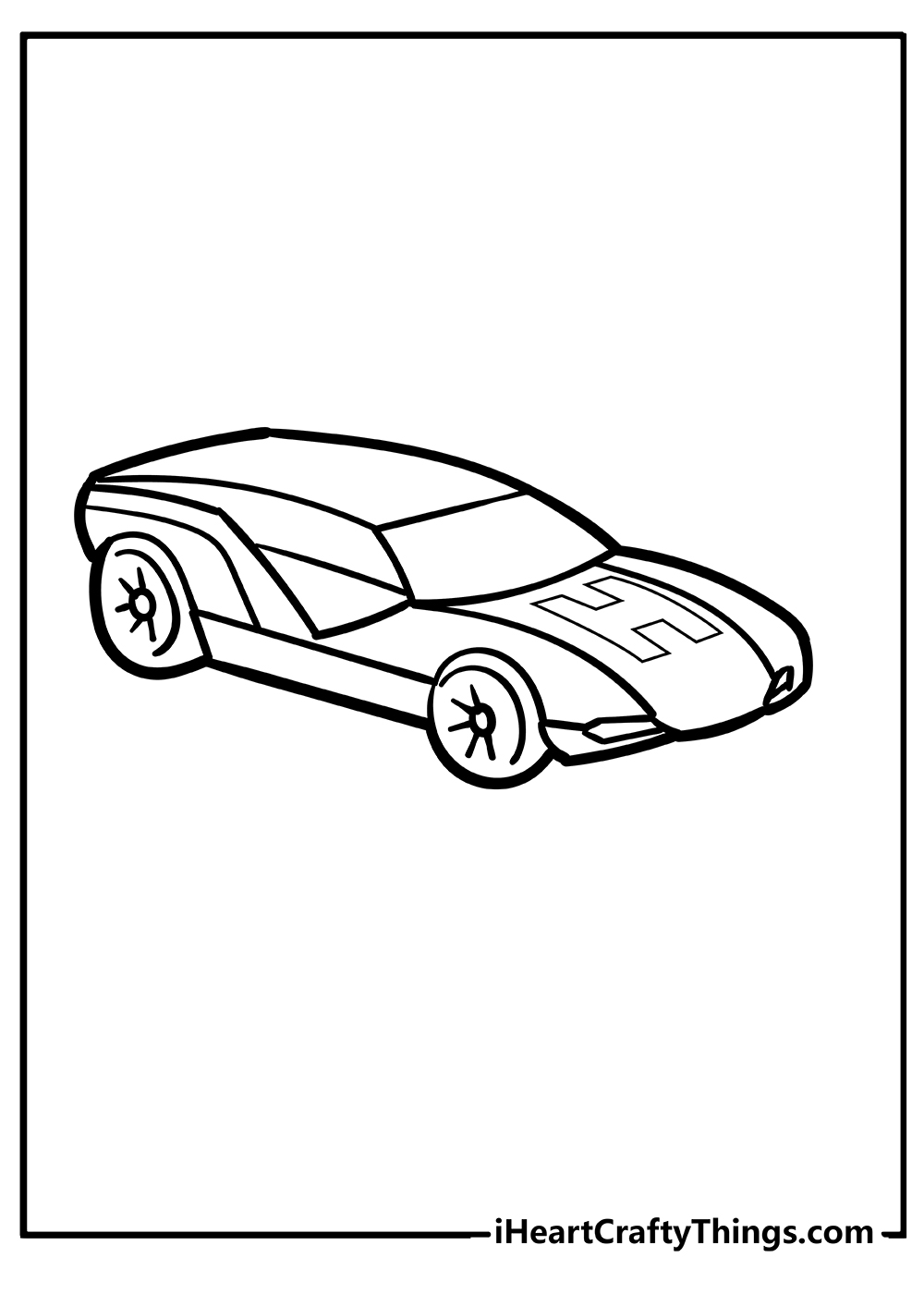 This is a very popular model that debuted only two years ago and exists in four variants with great colors and fun prints.
Maybe children want to recreate their own model and give it some new shades, or they want to get inspired by existing models, which are called Hyper Rockers.
Children are also free to add their own features to the car and customize it as much as possible, as this is one of the best things about coloring.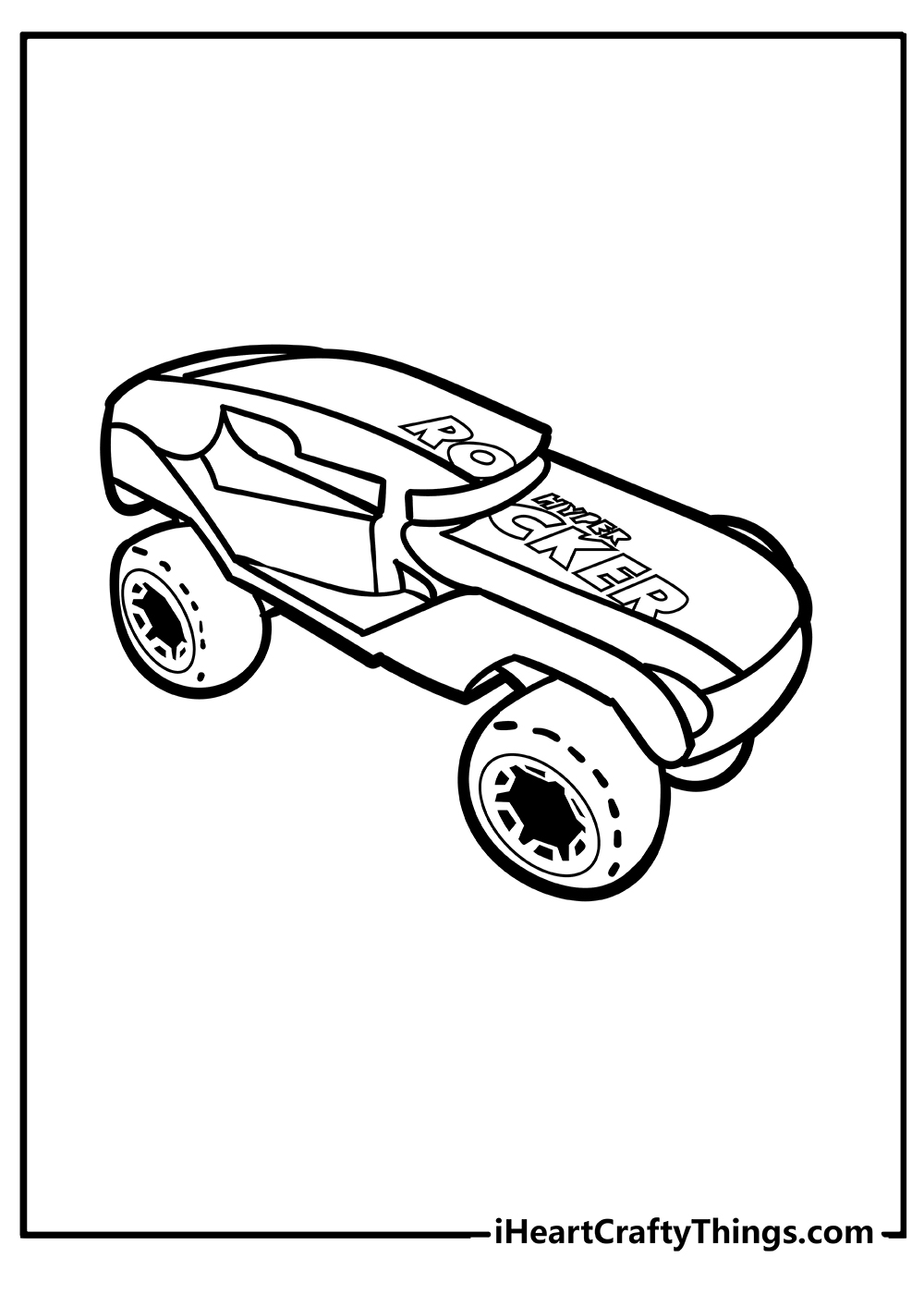 The last model on our list is also a pretty classic one and can be customized easily by using various colors, drawing patterns on it, or adding new features.
Children can also draw the track this car is running on, so they fill up the empty space.
The fact that there are more Hot Wheels in the world than there are cars should say something about the popularity of these toys.
If your children are Hot Wheels enthusiasts, they will surely have fun coloring these fun pages.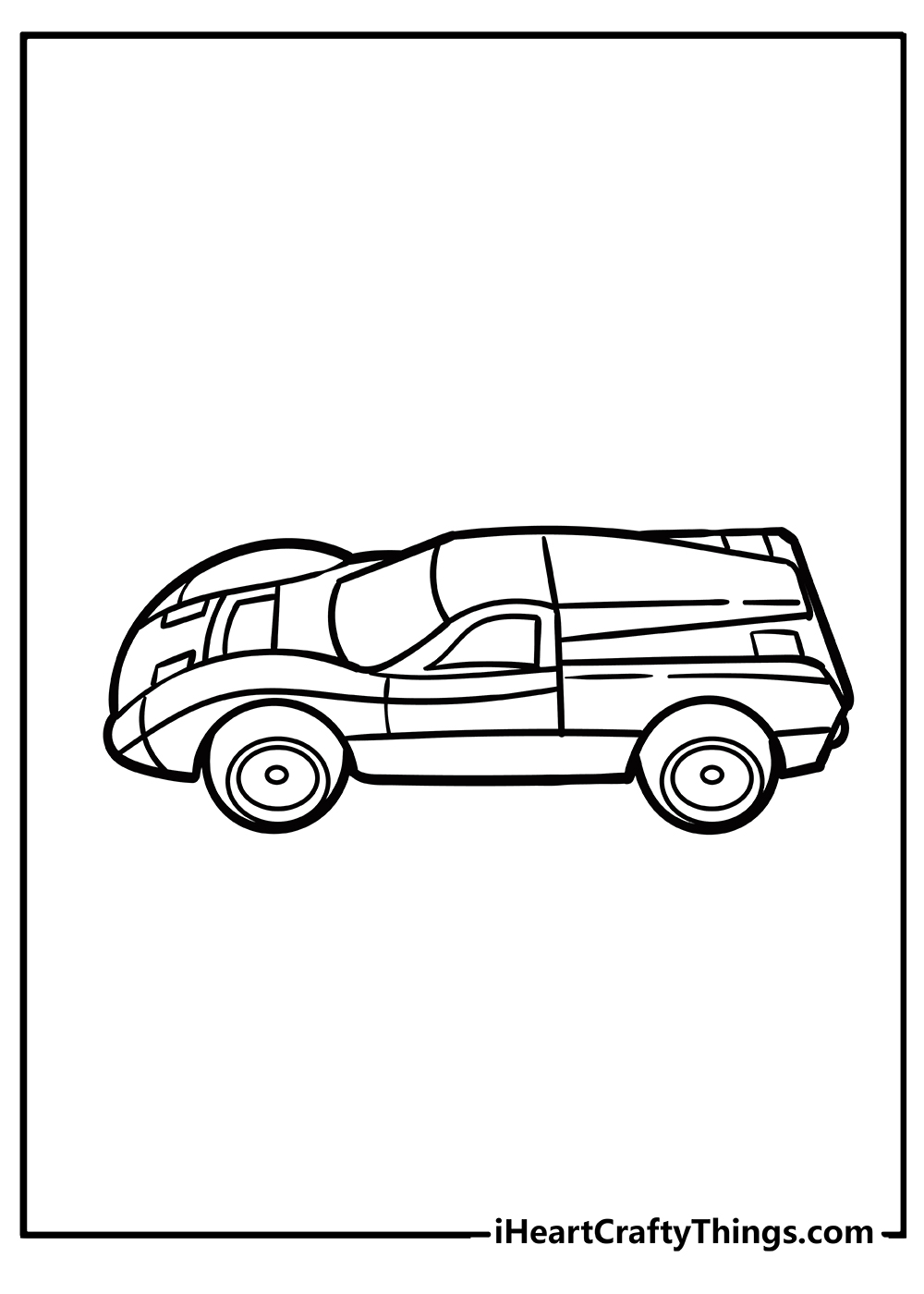 This Coloring page shows a Formula One or F1 car. This car has a sleek, angular design with a pointed nose and a large rear spoiler. It is one of the fastest racing cars.
Make the body gleam in bold reds, electrifying blues, or metallic silvers. Don't forget the bold sponsor logos and racing number so it looks track-ready.
Give it flashy details like racing stripes, spinning rims, and fiery exhaust pipes to capture its need for speed.
In the background, draw cheering crowds, towering stadium lights, and a winding racetrack to set the scene.