Food nourishes the spirit and warms the heart – something everyone enjoys. Still, if your kid is picky when it comes to food, eating can quickly turn into a daunting activity.
Fortunately, we have a solution for you. These food coloring pages may be able to entice your picky-eating preschooler.
These pages include everything from milkshakes to pasta and hot dogs – foods that most youngsters appreciate.
Want to boost your little one's hunger for the marvels of food? Enjoy these free printable food coloring pages, suited for kids of all ages.
They'll surely earn a much-deserved place on your refrigerator door!
10 Brand New Food Coloring Pages – Free to Print and Color
Milkshakes and sundaes are quite similar: they both contain ice cream, lots of whipped cream, and fruits to top everything up. So, how can you tell the difference?
It's simple, actually: if you can drink it, it's a milkshake, and if you need to eat it with a spoon, it's a sundae.
Teach your kids the difference, as well as other interesting facts about food, by encouraging them to color these free food printables that you can download right here.
Ready for one more trivia piece: sundae is spelled this way because the man who created it was not able to trademark the word Sunday, so he settled for the "e" at the end.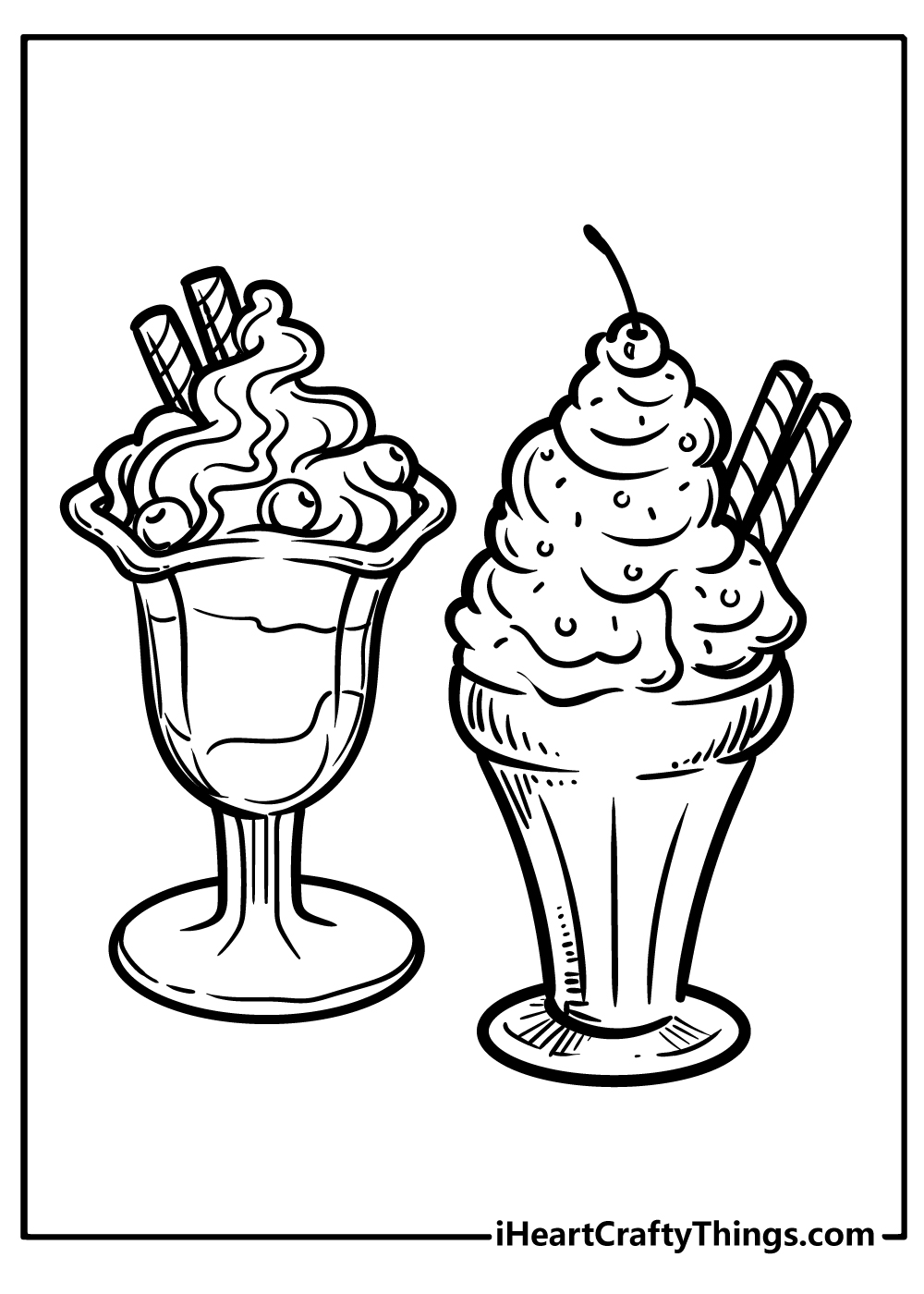 Pasta is not only delicious but also fun to eat. This is one of those meals that can be made with almost anything, so you'll surely find some type of pasta your little picky eater likes.
To find out what would stimulate their tastebuds, ask your kids to color this pasta printable however they choose.
Tell them they need to show you their favorite pasta meal ever and, as long as it does not contain magic beans, cotton candy, or unicorn dust, you are most likely going to be able to make it.
If they complete this coloring activity, the pasta can be their reward – this will teach them to associate food with something positive and tame down their adversity.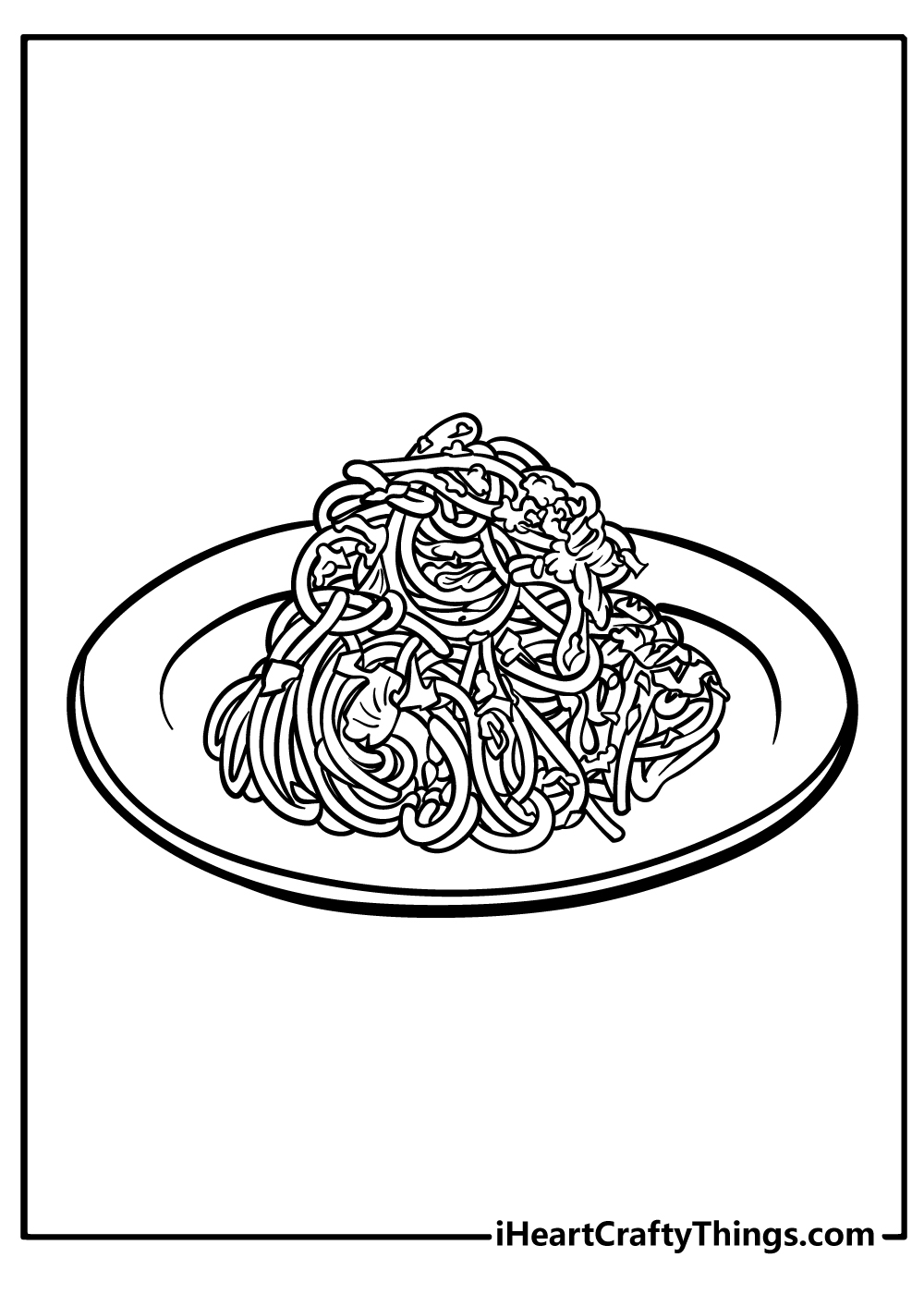 You may not recall the last time you ate a slice of cake with a cherry on top, but it appears to be a popular cake coloring page theme.
This is why we simply had to include one on our list of food coloring pages.
Besides being yummy and fun to color, this cherry cake coloring sheet can also be educative. How many idioms and expressions which contain the word "cake" does your kid know?
To get them started, there's "have one's cake and eat it too," "icing on the cake.", and "a piece of cake". Can they come up with more?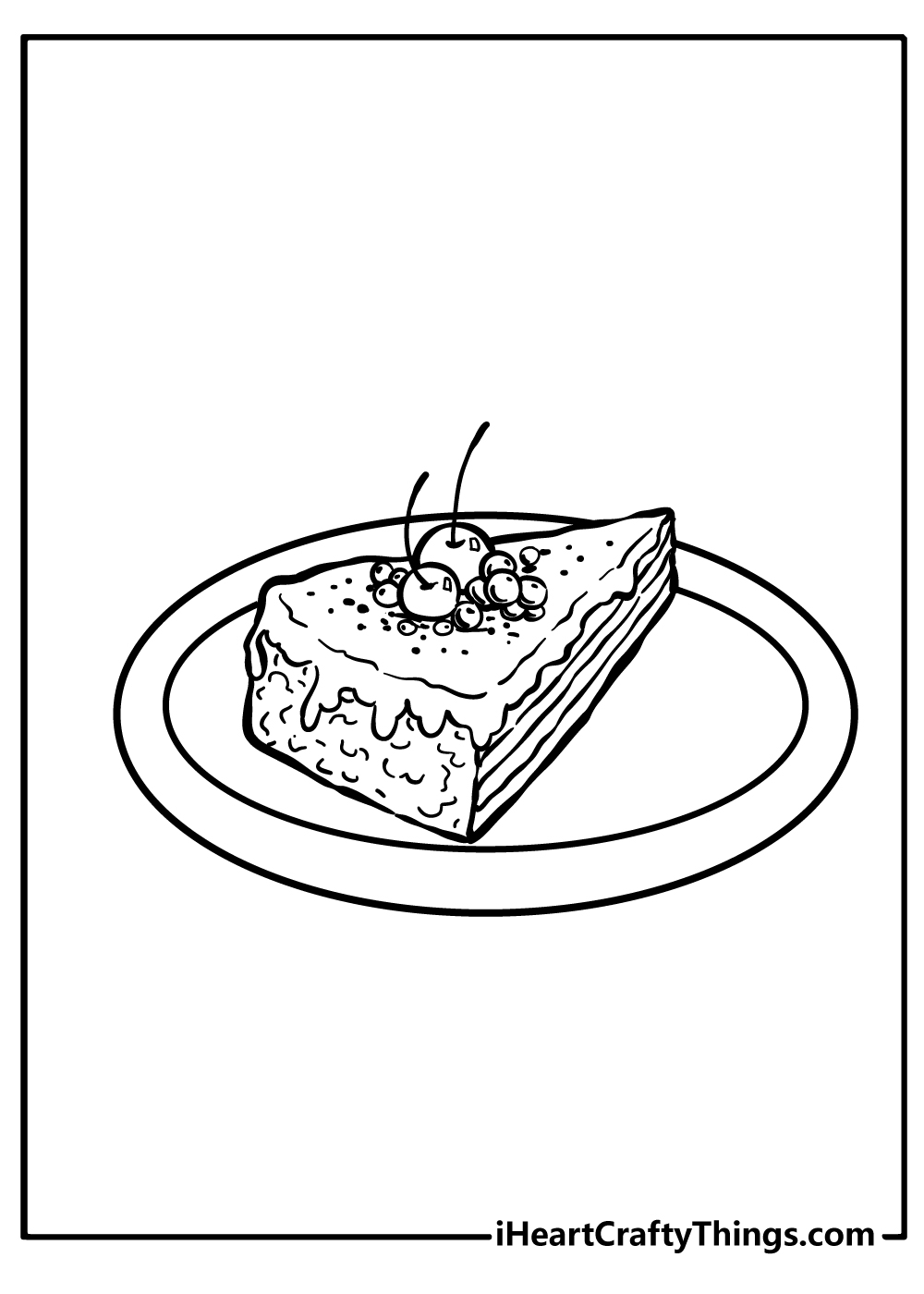 Oranges are among the most beloved fruits out there. They're highly nutritious, contain lots of vitamin C, and help your body heal wounds faster.
If your little one likes to play outside and comes home with all sorts of scratches and bruises, one way to get them to eat fruits is by telling them how oranges can help them get rid of those nasty scrapes and go back to the playground as in no time.
Have your little lesson accompanied by this orange coloring page, and you can turn it into an educative yet fun lesson right away!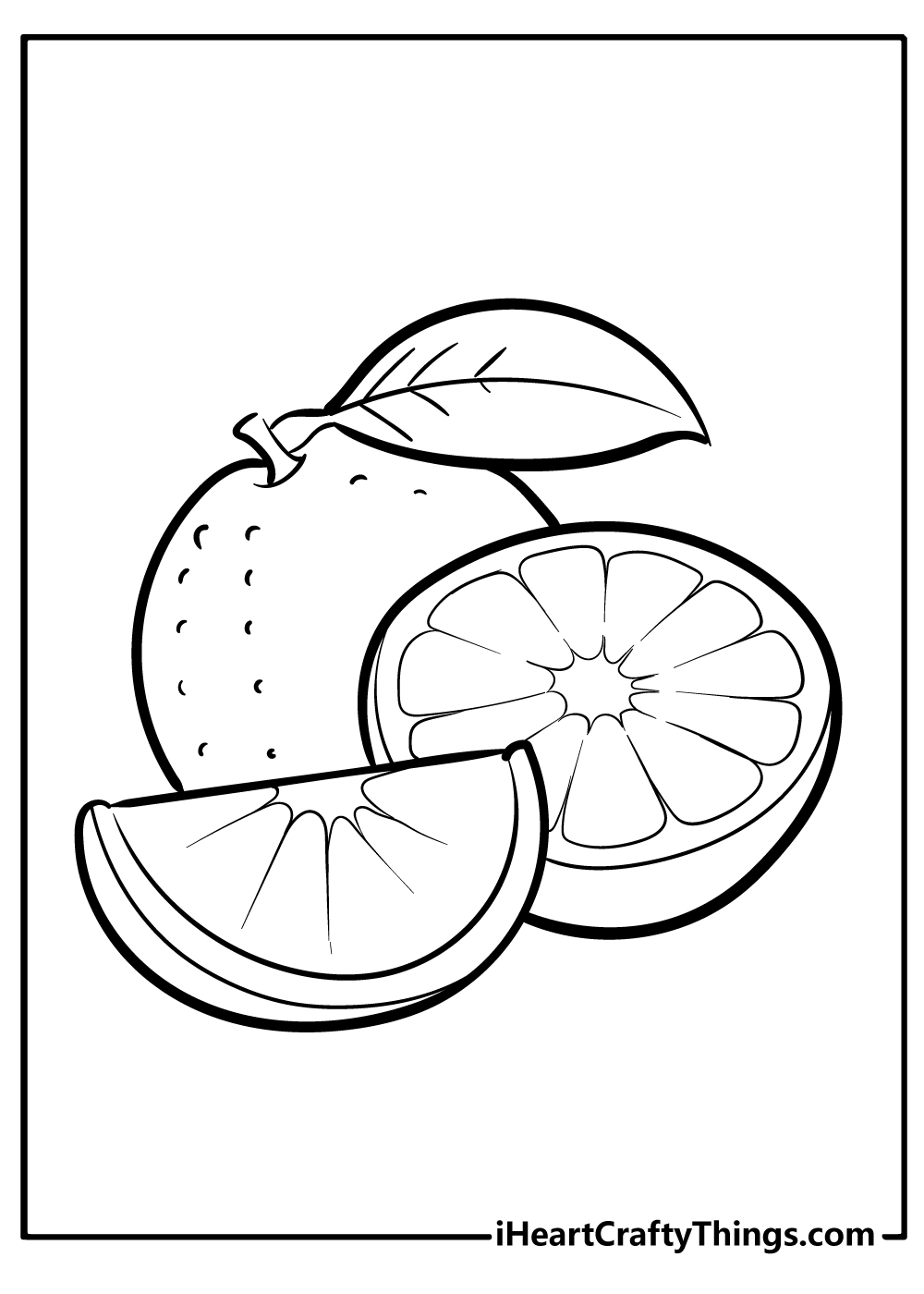 Some people like cake, others like the little cupcakes, and then there are the kids who simply like both, and you can't get them to choose one.
If your little one falls into the last category, this food coloring sheet can be used as an exercise.
Ask your kid to color both the cake and the cupcake, and then decide which one they would keep for themselves and which one they would give to their best friend.
This is a nice exercise that teaches children about making choices and sharing things with others, plus it can be a way to teach them how colors are represented in the real world – a lime cupcake can't be red.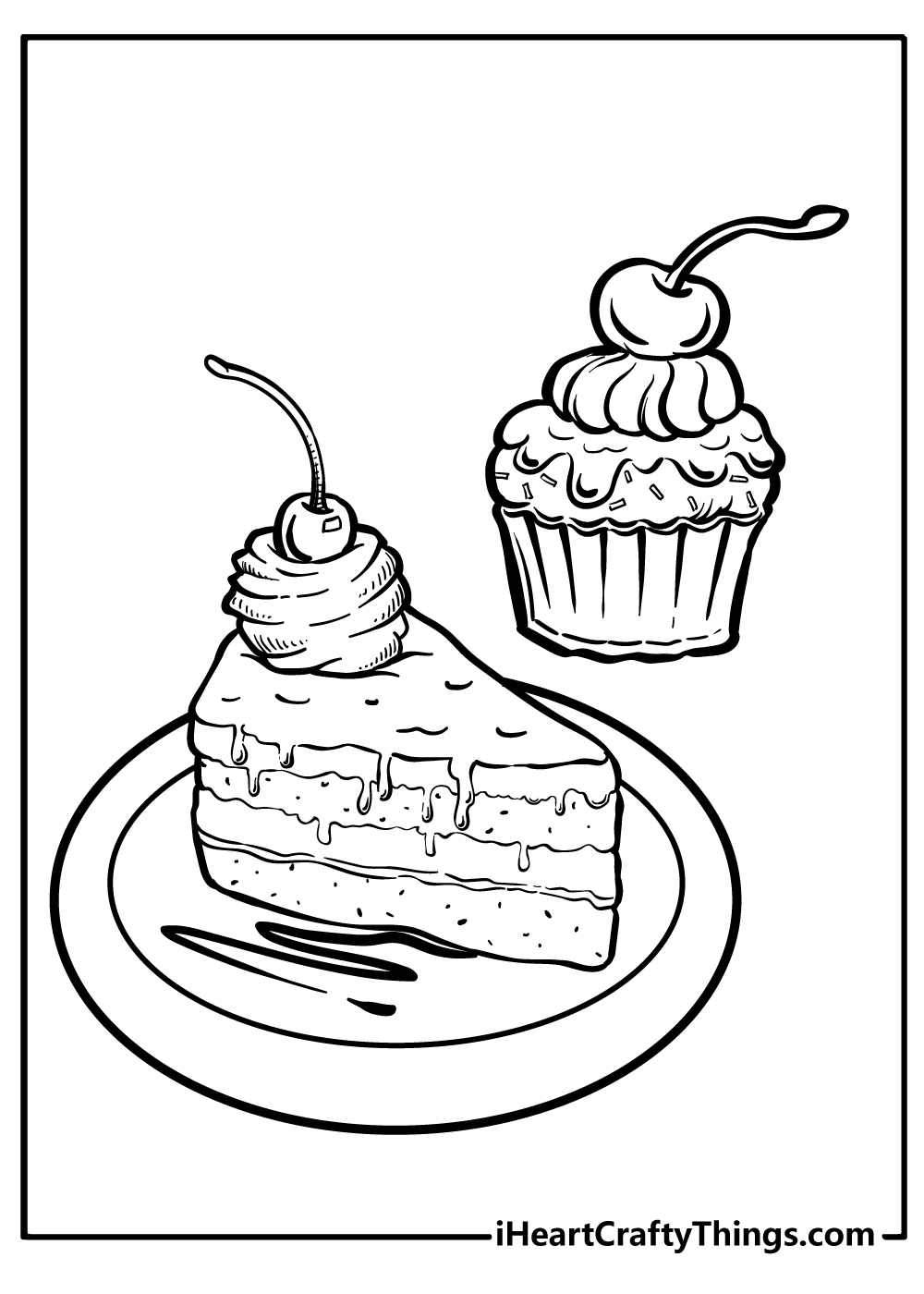 While hot dogs may not be the healthiest food for kids, it's ok to let them have one from time to time. Even us, adults, can't resist a tasty-looking hot dog when we pass by street vendors!
This coloring page features two hot dogs, so here's an idea for a fun exercise for your kid: have them color one hot dog for them and one for a loved person – it can be a friend or a family member.
We know both hot dogs look the same, but the difference is in the toppings. Your kid may enjoy the classic mustard and ketchup, while their friend may like mayo and nacho cheese.
This will teach children to listen to others and remember the information they receive.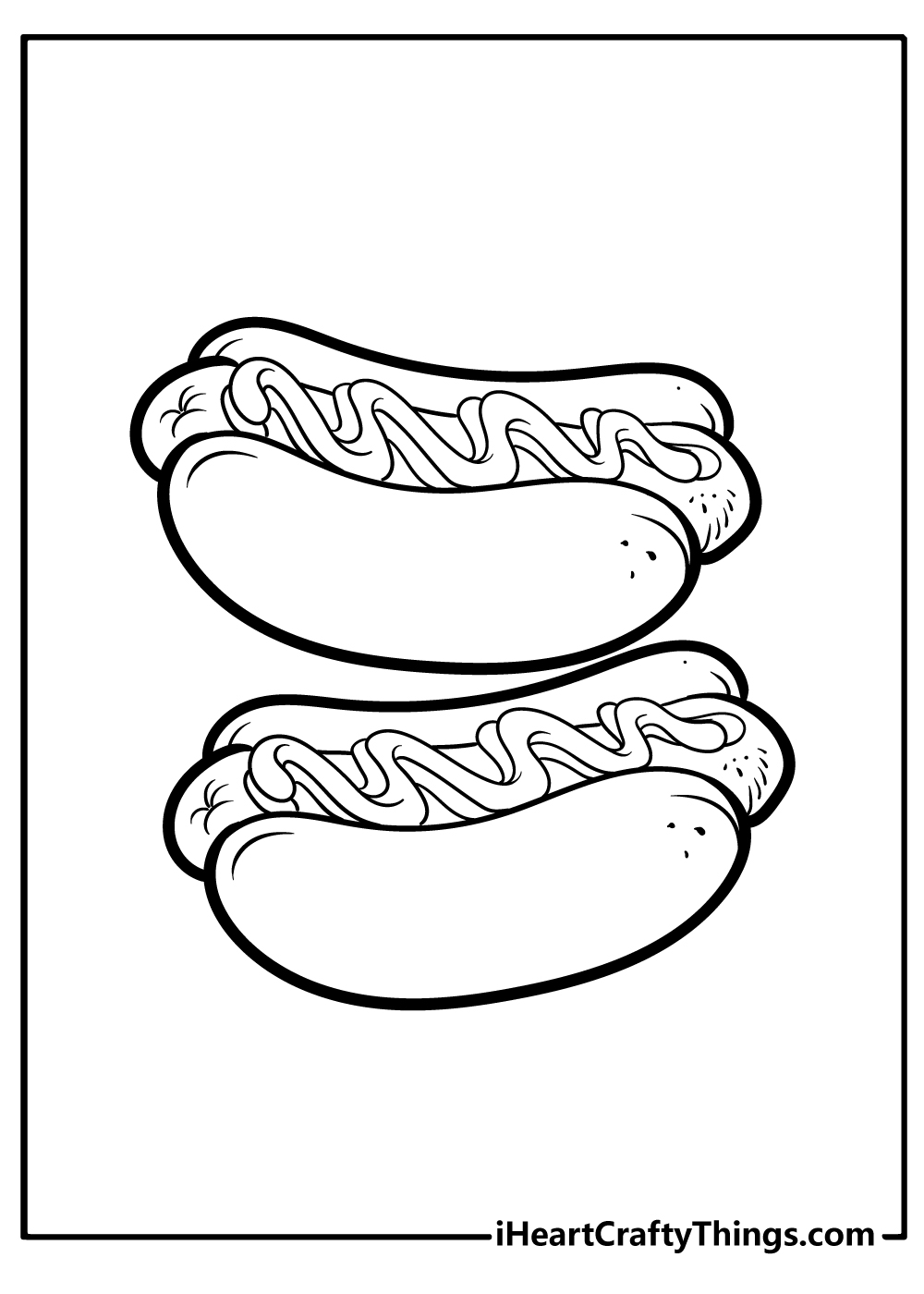 Sushi originates in Japan but has become a very popular food in the West as well.
Whether your picky eater enjoys maki, nigiri, or inari, they'll surely think this sushi coloring page is absolutely delectable!
Use this coloring sheet to teach your kid about various traditional foods from around the globe and encourage them to be open to trying new foods from time to time.
Begin a dialogue with your child about different meals from across the world while they color it in, and then take them out to try a sushi roll as well!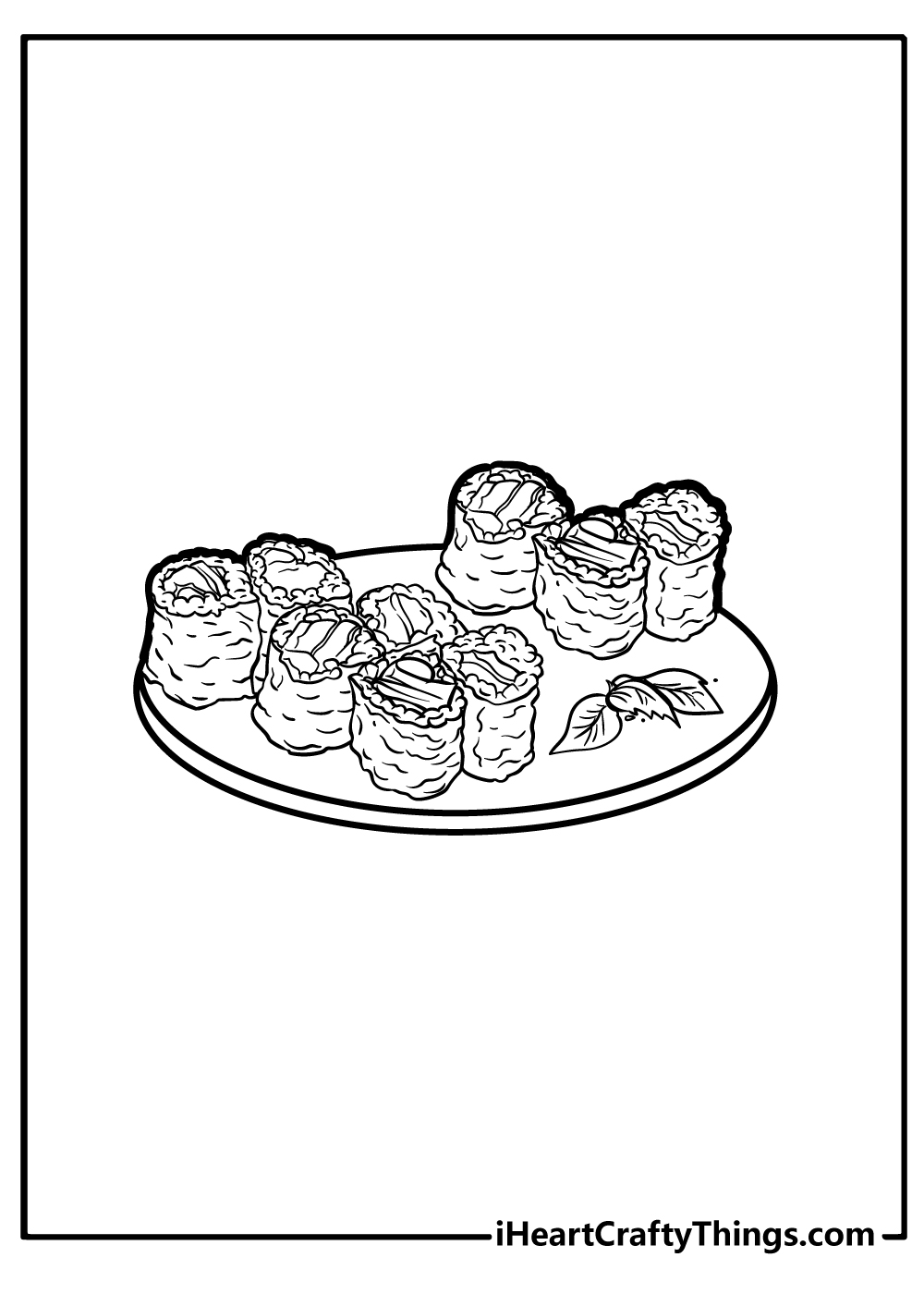 Joey from the infamous TV series Friends has a thing for sandwiches, and we can totally empathize. A tasty sandwich feels like a loving embrace.
Also, there's an unlimited number of ways to enjoy a nice sandwich: grilled, fried, toasted, plain, not to mention all the varieties of bread you can choose from.
Making a sandwich is also a great food-preparation activity to do with kids, but coloring a yummy sandwich and some French fries may help them stimulate their appetite, especially when you have to deal with picky eaters.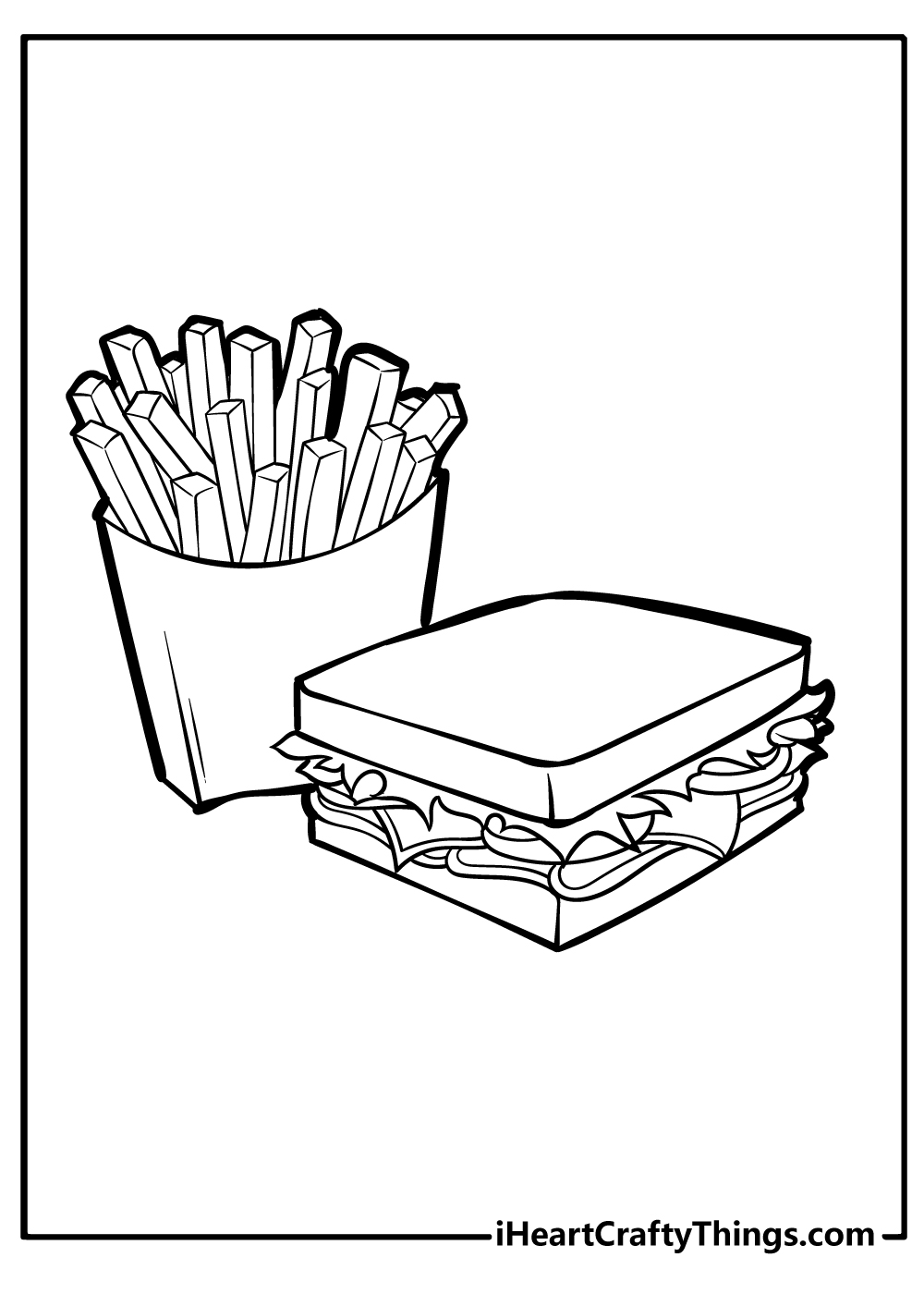 Who does not love pancakes? They have the perfect texture, the perfect tase, and they can be combined with almost anything in your kitchen.
Some kids like sweet pancakes, others like sour or salty ones, but one thing is for sure: the little ones share a general love for this delicious breakfast option.
History tells us that pancakes have been around for millennia now, originating in Rome in the first century AD.
They were known as alita dolicia, which is Latin for "another sweet."
Share this little trivia piece with your kids while they color these yummy pancakes, but be warned: you may have to start making a batch right away!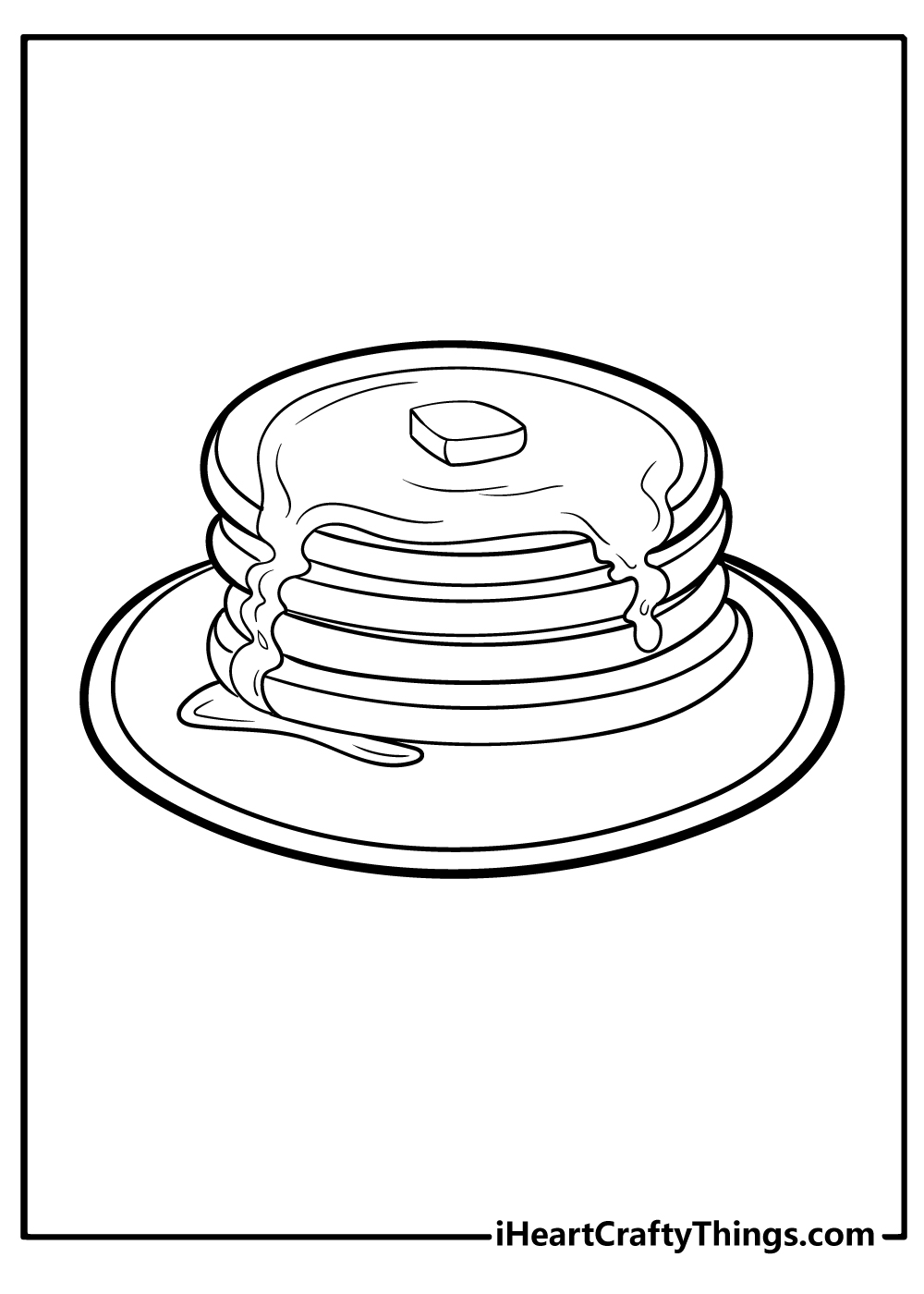 If the first type of pasta was not enough to make your little one curious about this dish, maybe this other one will.
This is a fresher approach to pasta, with lots of tomatoes and basil – one of the easiest recipes out there.
Did this coloring sheet make your little one hungry for some fresh pasta? Then why not start a cooking session?
They can help you by washing the vegetables or plucking the basil leaves from the stem, and they can even offer suggestions for an improved recipe.