The term "chibi" can be translated from Japanese as "short" and comes from the verb "chibiru", which means "to wear out and become shorter."
In popular culture, the chibi style is used to depict smaller and cuter versions of popular characters, especially in anime.
In chibi form, characters are smaller, chubbier, with big heads, and have exaggerated features – and we mean that in the cutest way possible.
We've curated some of the sweetest chibi coloring pages that will ignite your child's creativity and give them something fun to do for hours!
10 Brand New Chibi Coloring Pages – Free to Print and Color
Who better to be the first star of our chibi coloring pages if not one of the most popular anime characters of all time, Naruto?
Even if you're not an anime fan, you're probably familiar with the hero who dreams of becoming a Hokage.
Here, he's smiling and showing us the peace sign, and we can't wait to color his signature orange suit, blonde hair, and headband.
Did you know that initially, Naruto's headband is blue, but in Naruto Shippuden, he replaces it with a black one?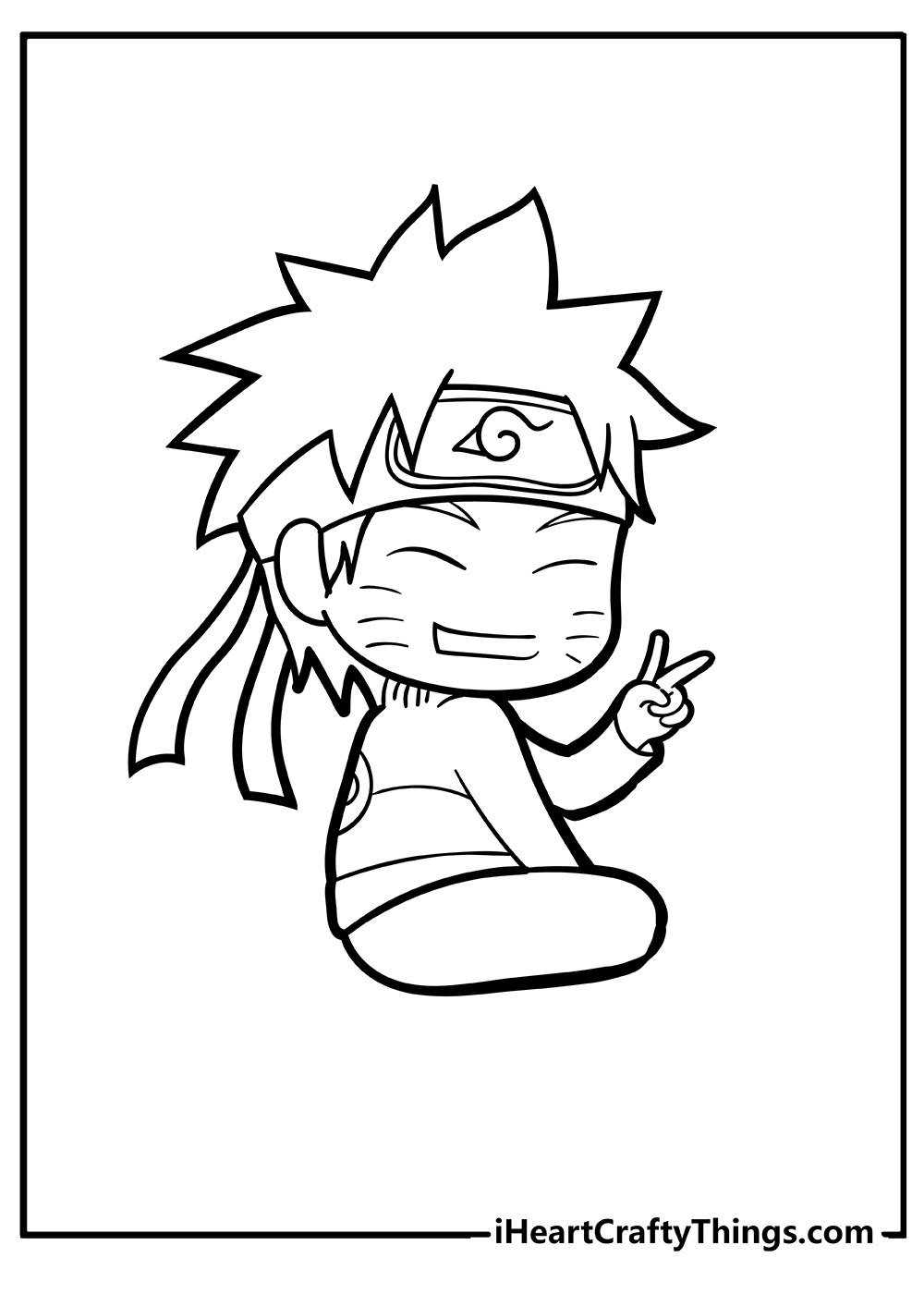 Naruto is such a beloved anime that we couldn't include just one character in our chibi coloring pages, could we?
Next up, we have none other than Sasuke Uchiha, who starts out as Naruto's friend but then becomes his rival.
Although Sasuke was imagined as a villain, fans are fond of the character thanks to his development and complexity.
And just look at this chibi coloring sheet with him! Even though he looks all serious and in a bad mood, we can't help but want to be his friend!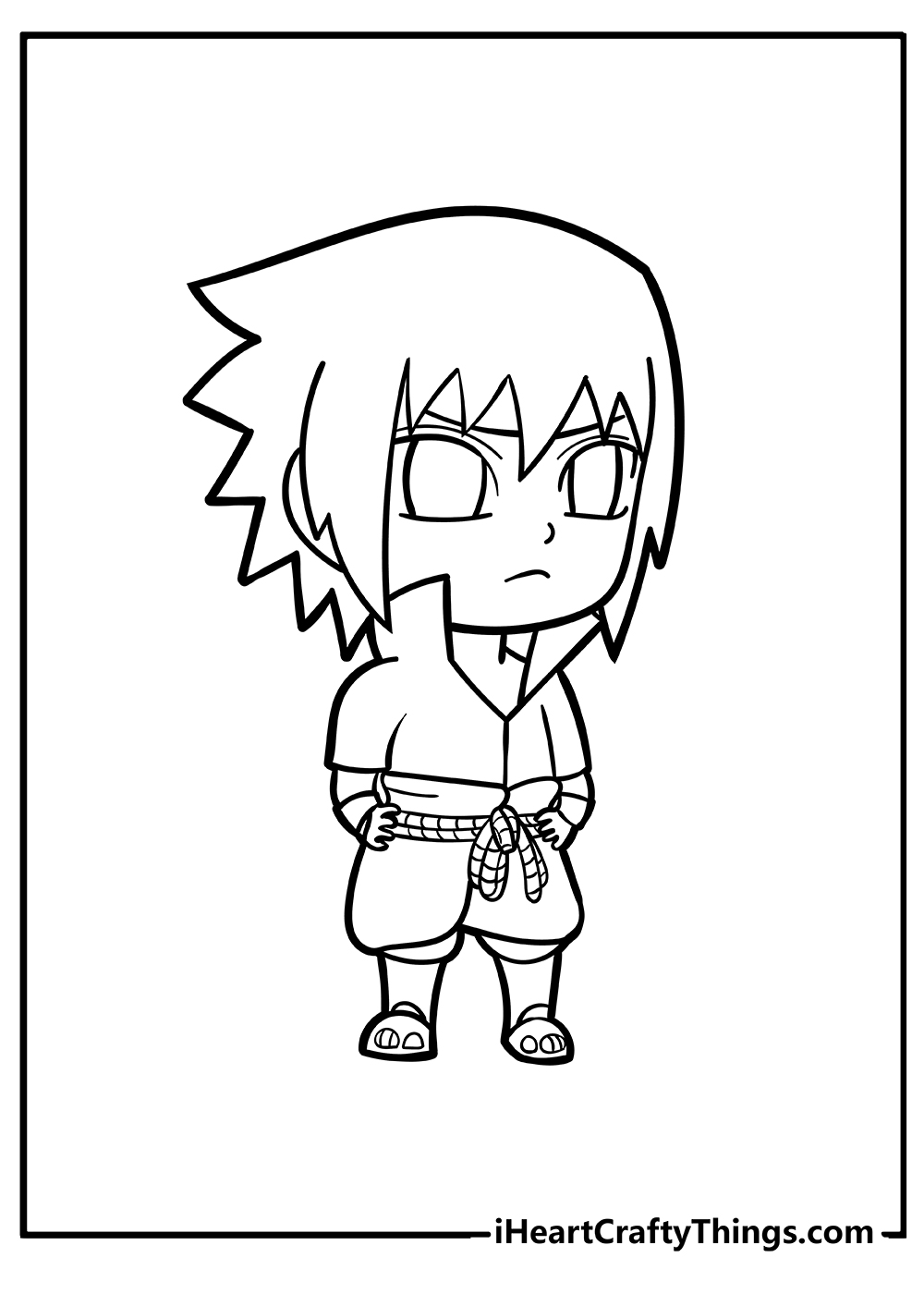 In this next printable, we have the chibified version of Rock Lee, one of the main supporting characters in Naruto, and "the most handsome village in Leaf Village," Rock Lee.
More than a fun character, Rock Lee is actually a great role model for children, thanks to his hard work and determination.
Unlike the other ninja in the series, Rock Lee cannot use most ninja techniques, so he relies on martial arts alone.
Japanese manga artist Masashi Kishimoto said that Rock Lee is his favorite character to draw because of his goofy appearance, and we have to agree that it does indeed look like fun.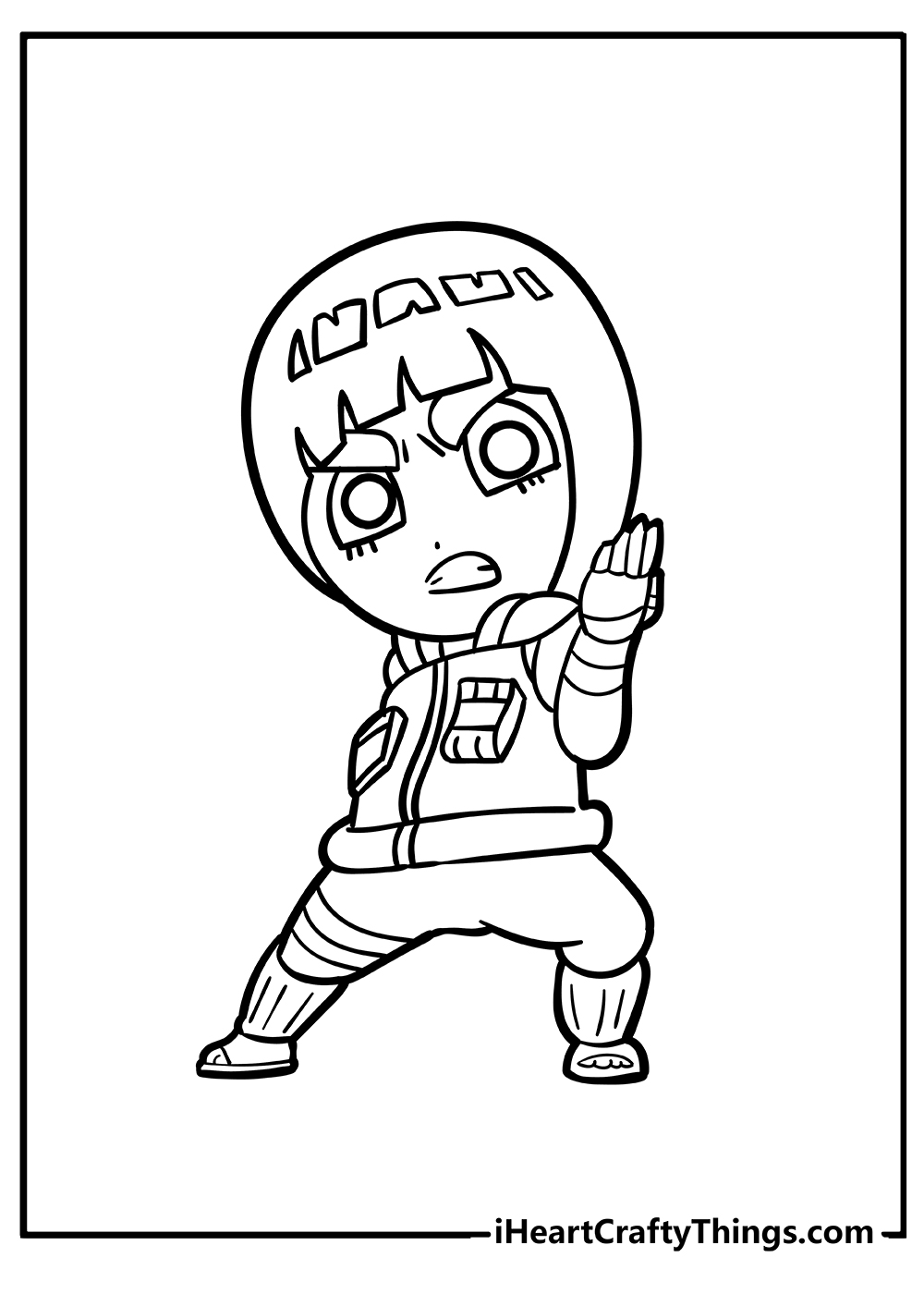 The best part about chibi printables is that they take beloved anime characters and make them even cuter, like in this example here, which shows a superhero.
Your child can have fun coloring his suit and hair, and together you can imagine the adventures he's in!
Even though this coloring sheet depicts the chibi version of the character, he definitely looks strong and determined, so he must be very powerful!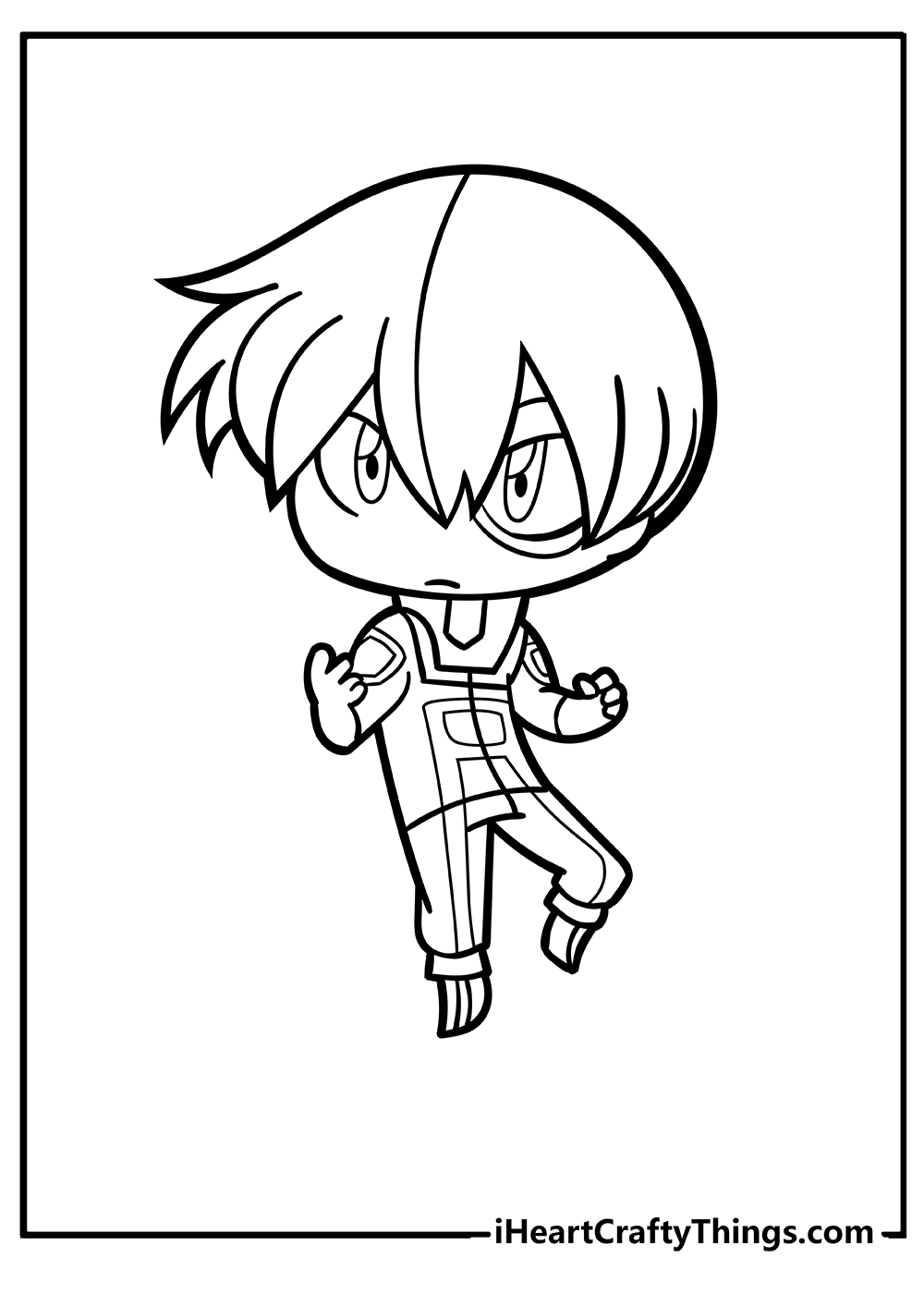 There's something really inspirational and uplifting about anime characters, and even though they're technically cartoons, children have a lot to learn from them.
Of course, they also make great subjects for chibi coloring pages, which can get your child thinking about otherworldly adventures!
This chibi hero looks cute, but also super strong. He has big, flowy hair, a cape, and looks as if he's ready to save the day!
This image depicts him in mid-air as if he's about to punch something or someone. Who could it be?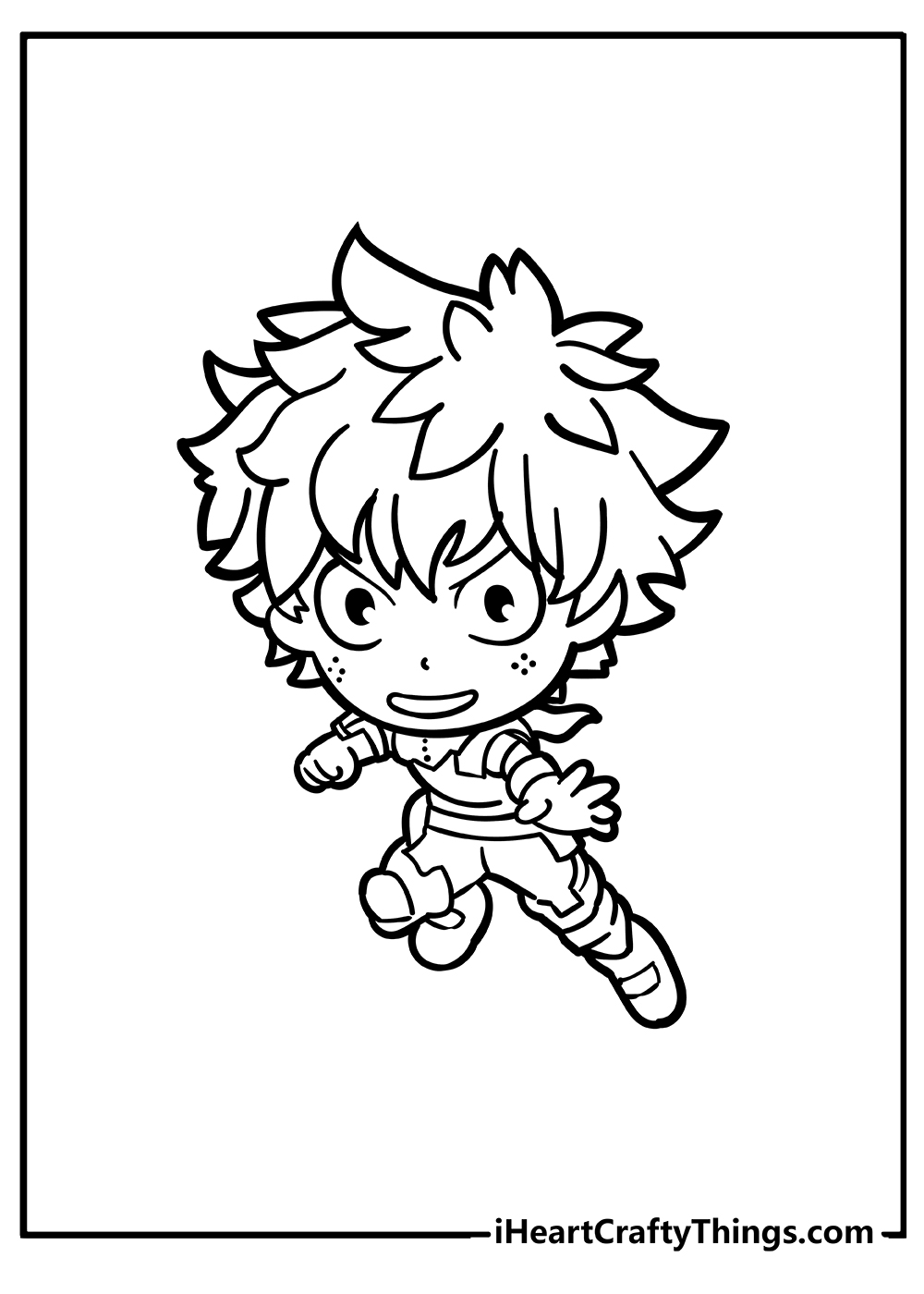 In this chibi coloring page we have Saitama, better known as One-Punch Man. Why is he called like that?
Well, because Saitama is an all-powerful superhero who can defeat any opponent with a single punch.
He's so strong, in fact, that no villain ever poses a challenge for him, and he even gets bored because no one can challenge him.
In this chibi coloring sheet, One Punch Man is depicted in a fight, as if he's about to punch an opponent. Well, spoiler alert, we know that he'll bring him down from the first try!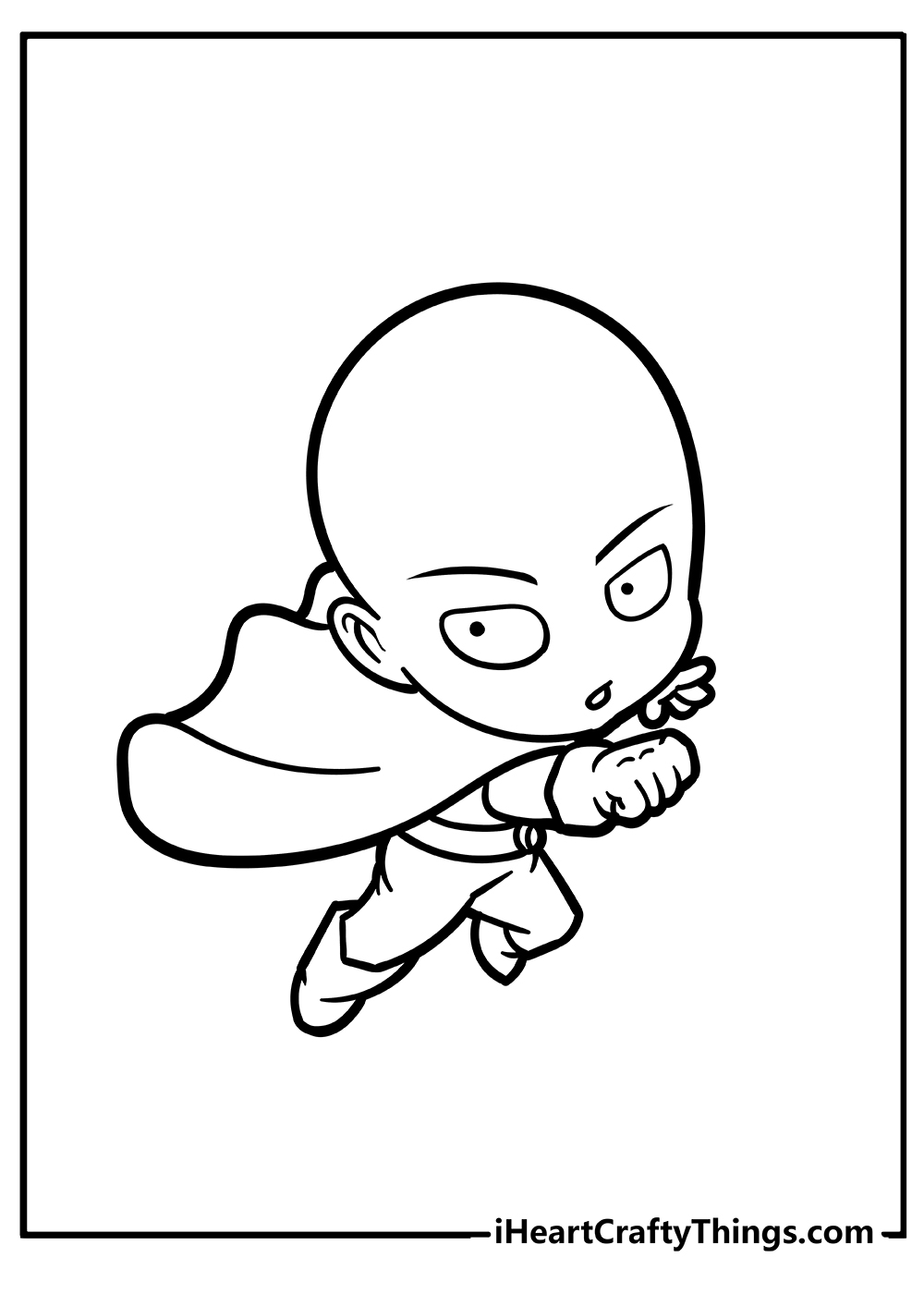 Does your child love solving puzzles and reading detective stories? Well, then they'll definitely recognize Detective Conan from Case Closed.
If not, get ready to introduce them to their next favorite anime!
So, who is Detective Conan, the hero of our next chibi coloring page? Detective Conan is actually Jimmy Kudo, a high school detective who works with the police to solve cases.
During a case, members of a crime syndicate force him to ingest a poison which, instead of killing him, turns him into a child.
Then, he takes the Detective Conan secret identity and enrolls in a detective club to help fight crime.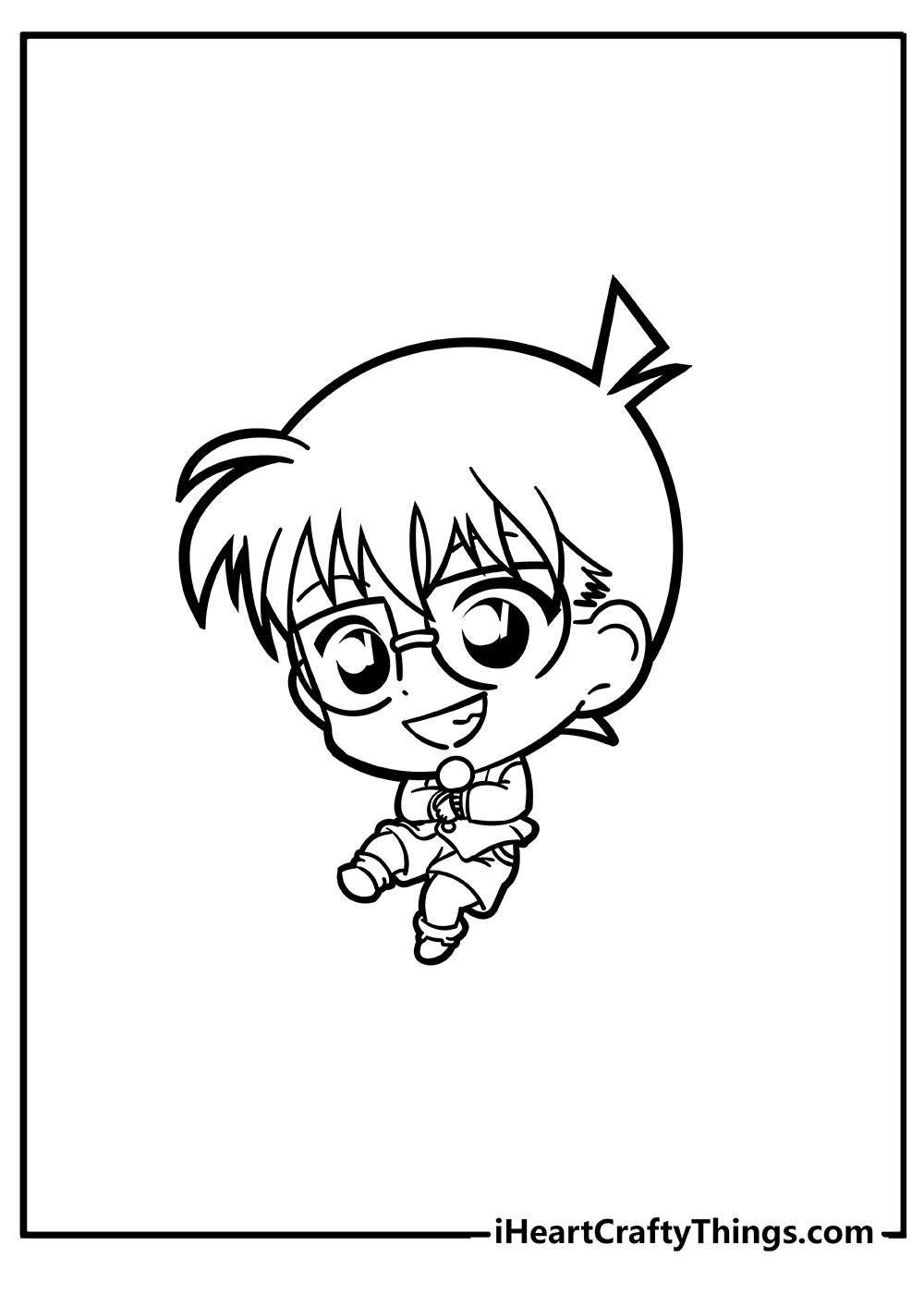 Who wouldn't like to be a pirate, and especially a pirate as fabulous as Monkey D. Luffy, the protagonist of One Piece?
Luffy and his crew, the Straw Hat Pirates, scour the seas on a ship called the Going Merry, fighting the evil pirates of the East Blue.
If it sounds like fun, well, it really is. One Piece is one of the most popular anime series, and we're sure that this chibi coloring page will be a favorite of any child who loves sea adventures!
Let's color Luffy in his iconic pirate suit and straw hat!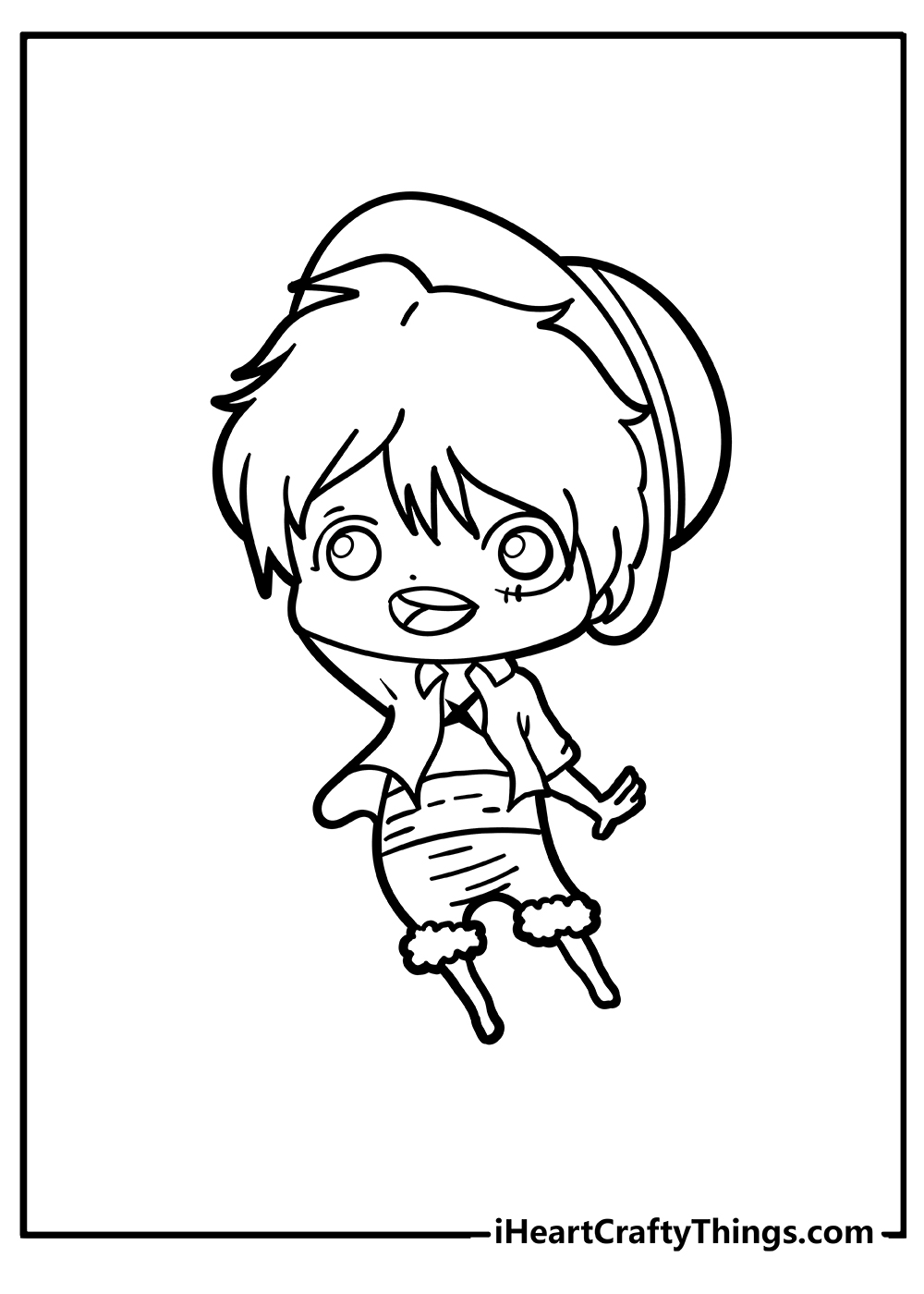 Next up in our chibi coloring sheets is another character from One Piece, Roronoa Zoro.
While he may be the combatant of the Straw Hat pirates and a former bounty hunter, Zoro is a great swordsman, and his interactions with Luffy are always legendary.
One of the most recognizable things about Zoro is his signature green hair and, if your child already knows One Piece, that's the first thing that they'll want to color!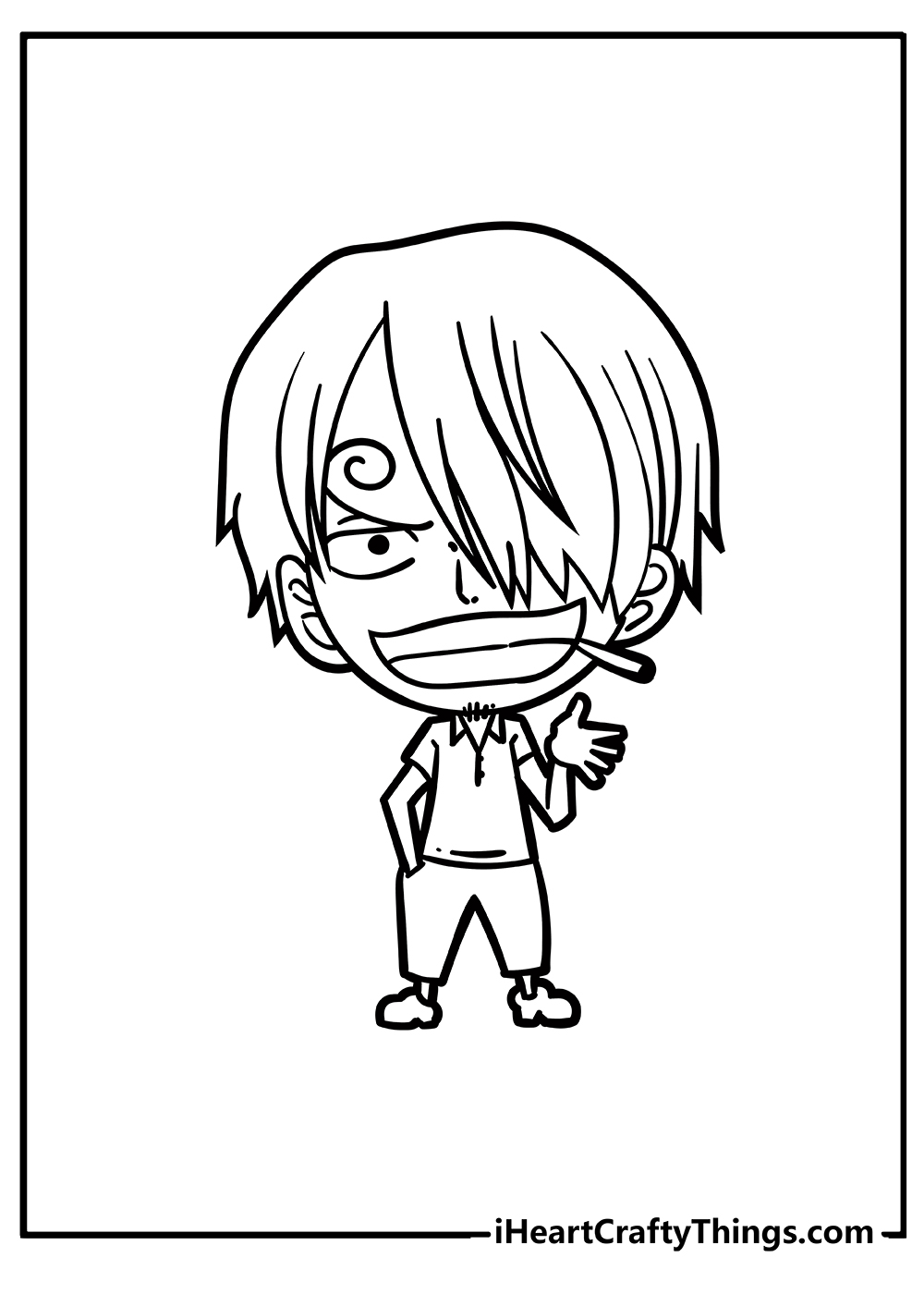 One of the most iconic things about the chibi drawing style is the fact that the head is bigger and facial traits are exaggerated, and this chibi printable is a great example of that.
Here, we have an anime character that looks like a villain, with big, dramatic hair, floating in the air. His eyes have a peculiar look as if he's uttering a spell or using a special power.
We could color the eyes red, to show that! But I wonder which hero will come to the rescue?
We hope that you had fun with these chibi coloring pages. Come back soon for more printables free to print and color!