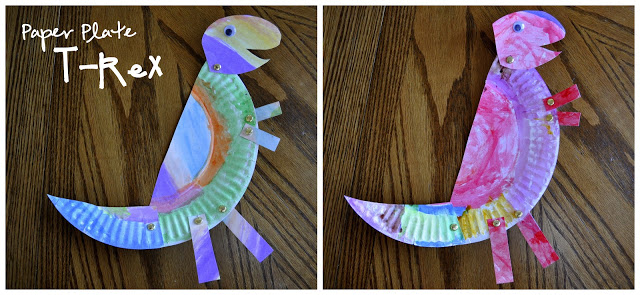 We went on a play date yesterday to the Dinosaur Museum with a friend I met through blogging. (Hi Evonne!) I met a couple other ladies while there who came along to play as well. It's crazy how blogging can actually bring you "in real life" friendships. 🙂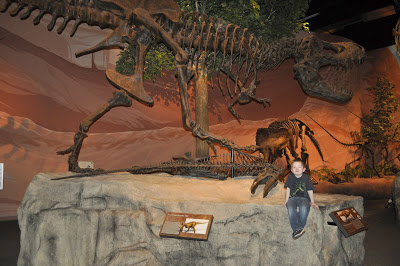 Look at my little flirt of a daughter. It was too cute to see these two together.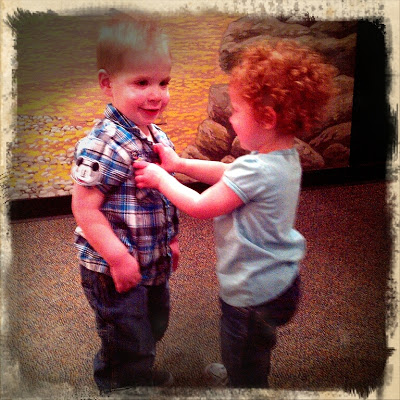 Some of our favorites at the Museum in the Erosion Play area where the kids can play in the sand and water with little dinosaurs. Lila is finally tall enough to get in on the playing action.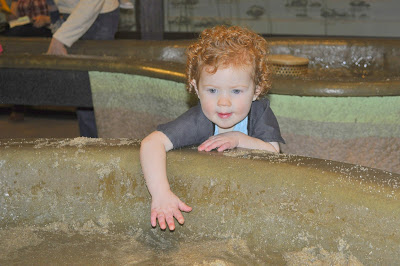 My boys love this Design a Dinosaur station.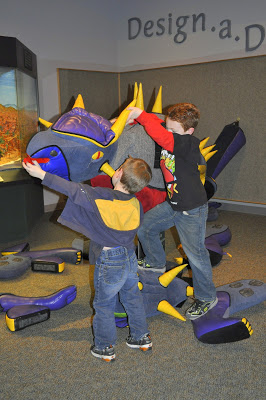 You can also design a dinosaur on their big magnet station. This was a big hit for Luke.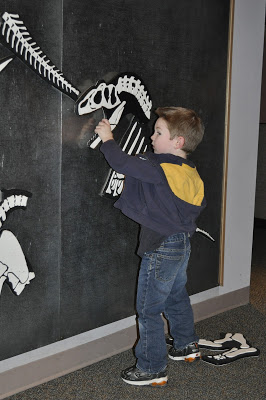 I snapped a photo with my phone of Lila playing on this little Protoceratops.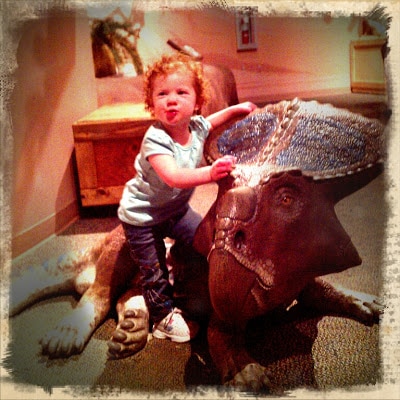 On our way home, my dinosaur enthusiast Luke said he wanted to make a Paper Plate T-Rex. Paper Plate Dinosaurs is one of our favorite crafts, but we've only used the patterns to make a Brontosaurus and Stegosaurus. Since Luke's favorite dinosaur is a T-Rex, he was so insistent that we figure out how to make one. This is what we came up with.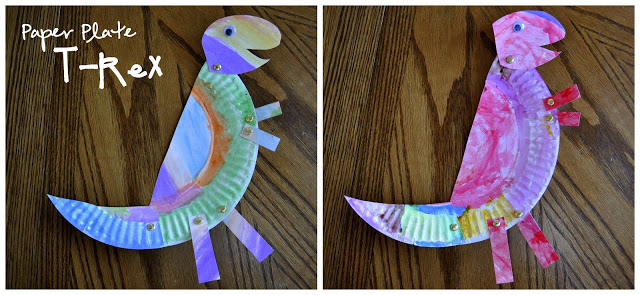 I'm pretty excited about how they turned out! To start, we painted the front of a paper plate with water colors. We have used acryclic paint in the past, but watercolors is much less messy. You could also use bubble wrap to paint the plate to resemble scales, like we did making our Dragons.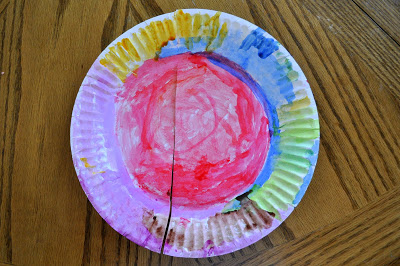 (I remembered to take a picture after I started cutting it.)
When the watercolors are dry, draw this pattern on the back of the paper plate and then have your child cut out all the pieces.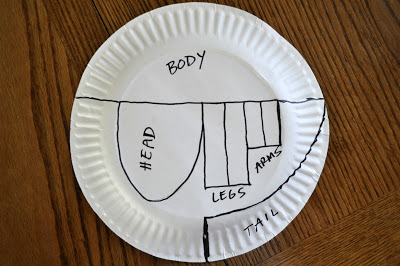 Use a hole punch and metal brads to attach the pieces to the dinosaur body. I attached one leg and arm to the front and one to the back to give it more dimension.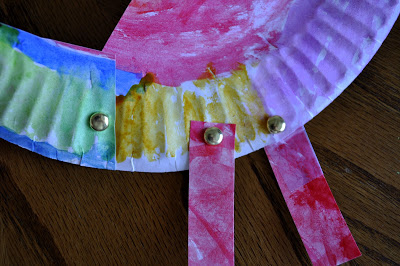 After we got all the pieces put together I made a few adjustments. I ended up triming the head to make it more rounded in the back, and I also trimmed down the tail. Just so you can see the difference, here is a before and after photo of me trimming the tail.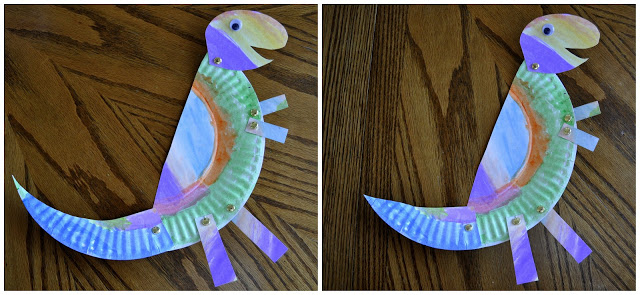 Luke is now in heaven with his new creature.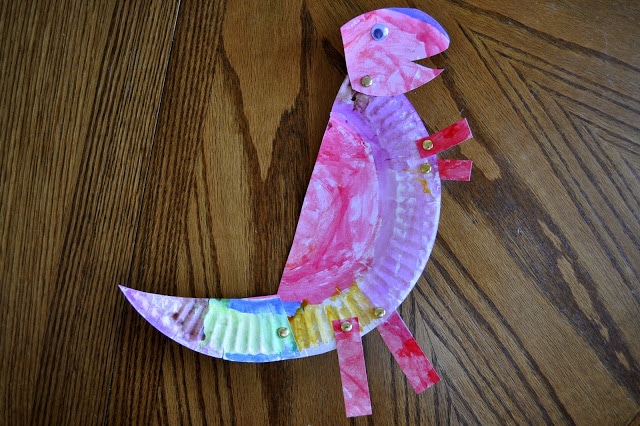 We finished the night off reading one of favorite Dinosaur stories, Oh say can you say Di-no-saur? by Bonnie Worth. It's from the Cat in the Hat series and it's wonderful!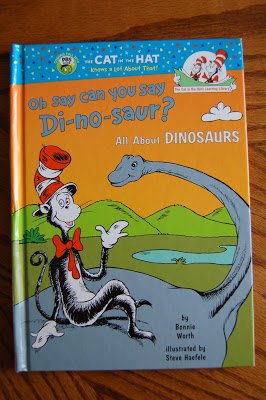 Happy Crafting!!
I like to link my posts up to THESE fun link parties.