A big thank you to Yoplait® for sponsoring today's post. Now that summer break is in full swing with my kids, I've been on the hunt for fun summer snacks that are simple and that my kids can help me create. My kids love
Yoplait® Yogurt
! Not only is it a regular in their lunchbox at school, but it's one of our favorite snacks. We used one of our favorite Yoplait® Yogurt flavors and created a delicious
Key Lime Pie Yogurt Parfait summer snack
last week that was scrumptious. I know your kids and entire family will love it.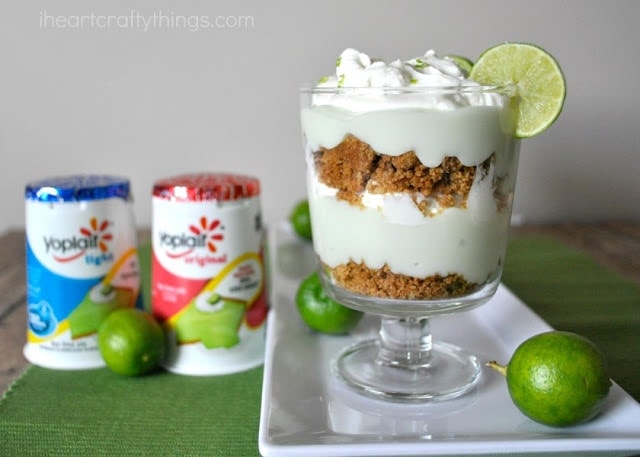 I love working with my kids in the kitchen and it's especially fun on those long summer days when kids are bored and looking for something to do. Not only is it a great life skill for kids to learn how to work with different kitchen machines and utensils, but it's also a great way to bond with your children while they work alongside you in the kitchen. It creates lasting memories.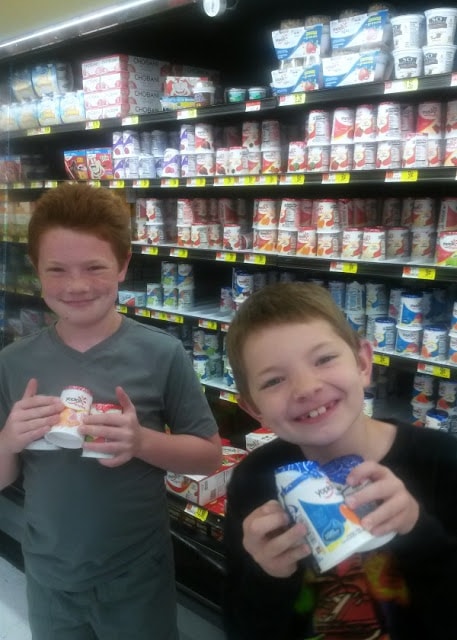 Our fun yogurt parfait adventure started in
Walmart
where we searched the yogurt isle for our favorite Yoplait® flavors. There are so many different varieties available like
Original, Light, Greek,
and
Gogurt®
. For our parfait snack we decided to go with the Key Lime Pie flavor in both
Original
and
Light
. Something about Key Lime Pie screams summer to me so we decided it was the perfect addition to our summer snack.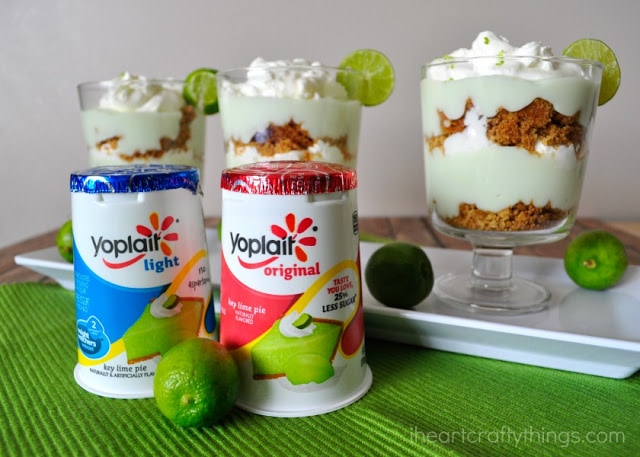 My kids love the Key Lime Pie yogurt by itself, but adding the cinnamon graham cracker crumble and some whipped cream really put the yogurt over the top. We made this as an afternoon snack, but it could easily be used as an after dinner snack and dessert because it literally tastes like you're biting into a slice of key lime pie. It's delicious!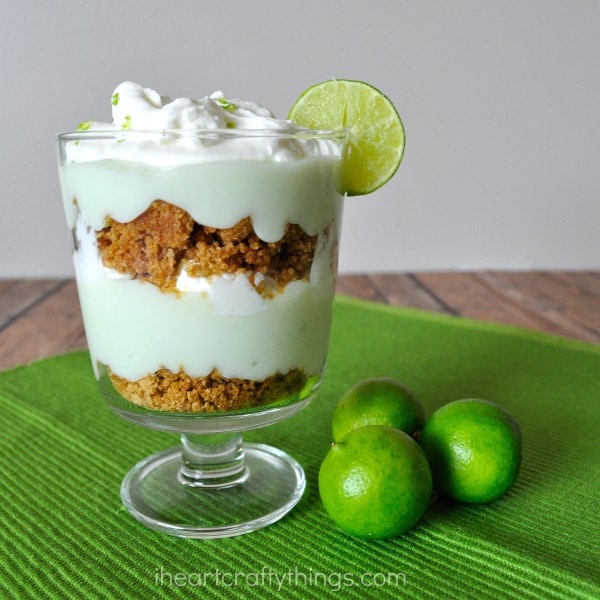 HOW TO MAKE A KEY LIME PIE YOGURT PARFAIT
(Yield: 6-8 Yogurt Parfaits)
Ingredients:
Yoplait® Original or Light Key Lime Pie Yogurt (1 yogurt per parfait)
cinnamon graham crackers (1 of the packages inside the box)
1/4 cup brown sugar
4 tbsp butter, melted
1 tsp vanilla
heavy whipping cream (sugar added to your liking)
Directions:
1. Start by preheating your oven to 350 degrees.
2. Now make your graham cracker crumble. Pour your package of cinnamon graham crackers into a gallon size ziplock bag. Have your kids use a rolling pin to break up the graham crackers into crumbs. Pour them into a bowl.
3. Mix your vanilla into your melted butter. Add your brown sugar and melted butter mixture into your graham cracker crumbs and mix them together thoroughly. Pour the mixture onto a greased baking sheet and bake them in the oven for 8-10 minutes, until they are slightly browned. Set them aside to cool.
4. While your graham cracker crumble cools, you a mixer to make your whipped cream, adding a small amount of sugar to it to sweeten it. This is another step kids will love helping with.
5. Let your children assemble their parfait. Layer the graham cracker crumble in the bottom of their dish, then half of their Yoplait® Key Lime Pie Yogurt, then a spoonful of whipped cream. Repeat the layers one more time. [Optional: Add some key lime (or lime) zest on top of your parfait and a key lime slice garnish.]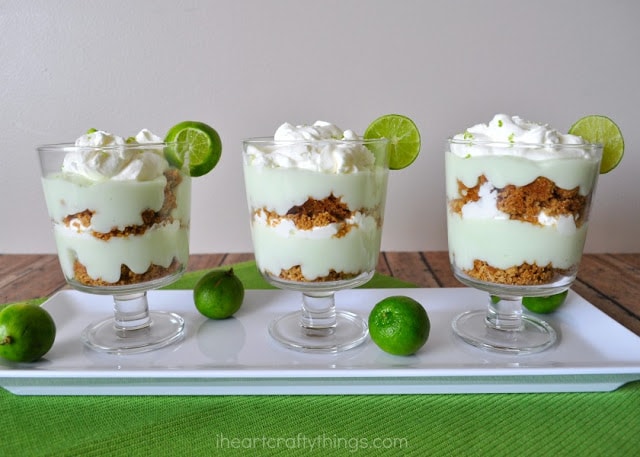 We are already trying to decide what Yoplait® Yogurt flavor to try for our next yummy parfait. The ideas are endless…Red Raspberry pie parfait, Lemon Burst pie parfait, Boston Cream Pie parfait, Strawberry Cheesecake parfait, Harvest Peach Pie parfait… So many delicious flavors to choose from.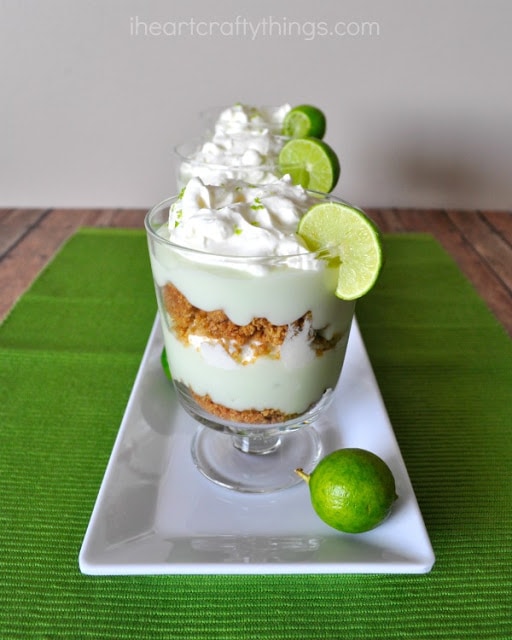 What is your favorite Yoplait® Yogurt flavor? Head down to your local Walmart and pick up your favorite flavor to make this delicious summer snack!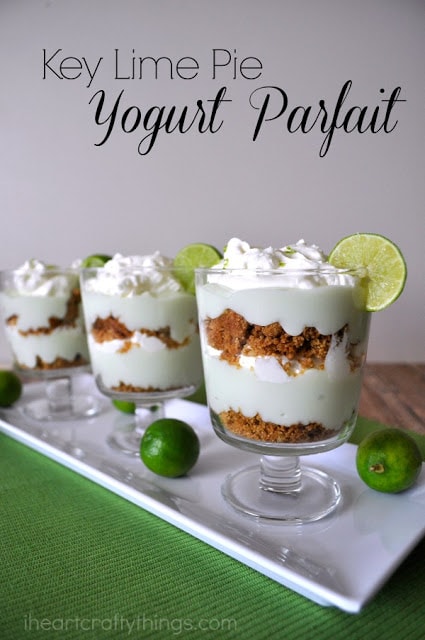 This is a sponsored conversation written by me on behalf of Yoplait®. The opinions and text are all mine.
var ts=document.getElementById('ti-pixel-tracker'); var axel = Math.random() + ""; var num = axel * 1000000000000000000; var ti=document.createElement("img"); ti.style.display="none"; ti.src="https://tracking.tapinfluence.com/trk/5jtYM/bG4z1/p.png?p=KVjc3″ + String.fromCharCode(38) + "i=z8gal" + String.fromCharCode(38) + "ord="+ num + String.fromCharCode(38) + "s=" + encodeURIComponent(document.referrer); ts.parentNode.replaceChild(ti,ts); new TAP.CogFrame('/v1/cogs/762dc31a-0876-11e5-9743-22000af93a2d/comments').drop({"program_id":"762a92f8-0876-11e5-9743-22000af93a2d","post_id":"99ba6cbe-13e5-11e5-b369-22000af93a2d","host":"api.tapinfluence.com","apiHost":"api.tapinfluence.com","sort_order":"desc","limit":"20″,"offset":"0″,"sort_by":"created_at","protocol":"https://"});