My family has a big trip coming up to visit the Oregon coast this summer. About 11 years ago my husband and I made a sporadic trip there after he returned home from a tour in Iraq. We spent only a few days there but it left such an impression on us that ever since we left we have been dreaming about going back. The problem is now we are a family of 5 and our needs have drastically changed when it comes to finding the right lodging for our family. After a few nights of searching for the right place to stay, my husband and I found the perfect vacation rental through VRBO, which is part of the HomeAway family. Our experience has forever transformed how we will vacation in the future with our family.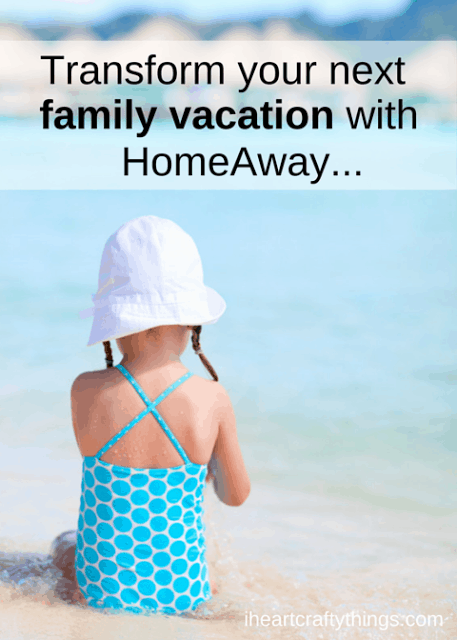 This is a sponsored post written by me on behalf of HomeAway.com. All opinions are my own.
During our search for the perfect place to stay we checked the local hotel listings in the area we wanted to vacation. It turns out that we were able to rent a vacation home through
HomeAway
for half the price of a hotel room. Essentially that means that instead of staying for three nights like we originally planned, we were able to extend our trip for an entire week. Plus, since we are a family of five, we won't be trying to squeeze all of us into two double beds. Instead we have three bedrooms with ample space for the whole family to get a great night's sleep.
HomeAway
vacation rentals are perfect for families and groups. Whether you are looking for a small condo or a castle big enough for a large group, you will find it. They are the world's leader in vacation rentals with over 100 million listings in 190 countries, so no matter what size you are looking for and what budget you are working with, they have something for everyone.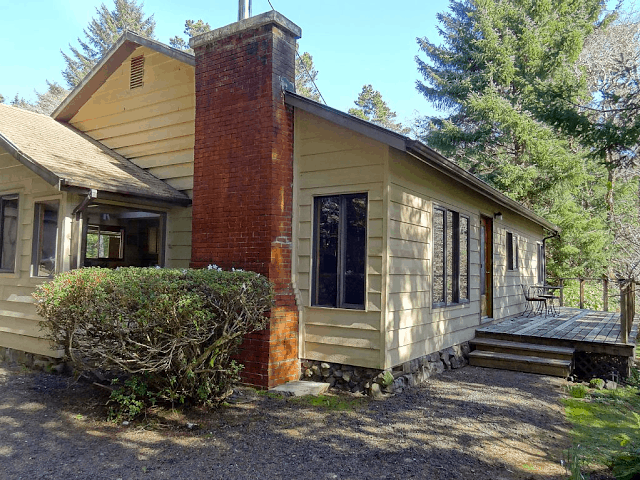 We were able to find a home-away-from-home in our vacation rental. It's a cozy house in a forest park-like setting so the kids can spend hours upon hours of running about and enjoying the fresh air. It is also only a 5-minute walk to a beautiful Oregon coast beach where there will be more hours of fun for my family. We even have room to make a kids craft or two while we are there with things found in nature. With three children, having plenty of both indoor and outdoor space to enjoy was important to me.
HomeAway
provided double the space for half the cost for my family. No more stuffy, overcrowded hotel rooms and noisy neighbors, or us feeling embarrassed about our noisy children. We can now vacation in the same comforts of home and be able to enjoy all the activities we love!
Let's also talk about how much money we will be saving by being able to prepare most of our meals at our vacation rental. We might get a little fancy by splurging on steak and barbecuing shrimp ca-bobs, but that is a luxury we can afford with how much money we are saving.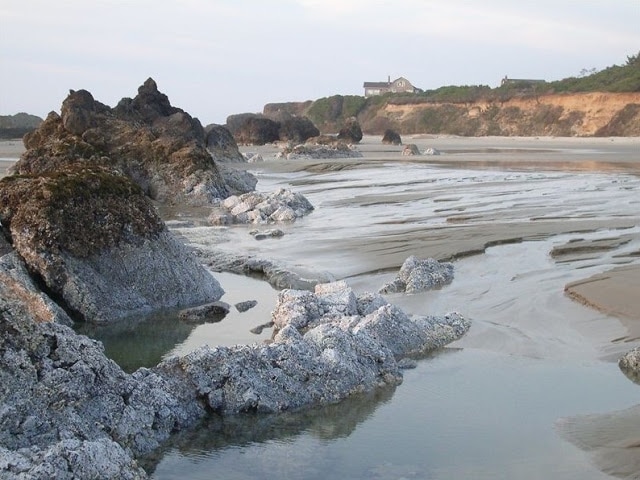 If you're not sure about where you want to vacation yet, no problem. Find some inspiration by browsing the
Trending in Travel Destinations
,
Dream Destinations
, or
Vacation Inspirations
. You may not be able to get on a plane and fly to an exotic location (we weren't), but you can drive a small distance from your home and find a place you haven't experienced yet. If you only have the weekend enjoy a cabin for a few days in the woods, or find a beachfront property where you can enjoy a few days of building sand castles and playing at the beach with your children.
As for me, I can still remember sitting on the dock at the Oregon coast and watching all of the seals bark at each other on the long wood planks and combing the beach for sea stars and other creatures. Those are memories I'm excited to pass onto my children and, with the comforts of our
HomeAway
vacation rental, it's going to be the best vacation ever!
How do your kids influence your family vacation plans?
Find out what kidfluencers say they want in a vacation rental home.
Also, browse through some of their favorite unique properties to get some fun plans for your next family vacation.
Win a $5,000 Stay with the HomeAway Kidfluencers Conest!
This summer, HomeAway is empowering kidfluencers by giving them even more control over their family's travel plans with a chance to win a $5,000 vacation rental stay to anywhere in the United States in 2015. To enter, travelers just need to create a 15 to 60-second video of their kids describing why their family should win a vacation from HomeAway. Upload the video to Instagram, YouTube or Vimeo, using the hashtag #HomeAwayVacation and complete the entry form at http://bit.ly/1c0IN33 before May 29, 2015. HomeAway will select 10 finalists that will be voted on by the public from June 8 to 12 to determine the winner. For more details on the contest, visit http://bit.ly/1c0IN33.
This is a sponsored post written by me on behalf of HomeAway.

Keep up with the latest on I Heart Crafty Things by signing up for our Weekly Newsletter,
or follow us on Facebook and Instagram.