"This post is part of a social shopper marketing insight campaign with Pollinate Media Group® and Universal Pictures, but all my opinions are my own. #pmedia #BoxtrollsFamilyNite
http://my-disclosur.es/OBsstV
"
When the weekend rolls around at my house, I get so excited to spend quality time with my family. During the week my kids' days are filled with school, homework, dinner, some playtime and then bed. When the weekend comes we finally get to focus on having some fun together! Sometimes we go on special outings as a family, but one of our favorite things to do on the weekend is pop some popcorn, cuddle on the couch and watch a great movie together. This past week I purchased
The Boxtrolls
at Walmart and to add to our fun family movie night, we made our own Boxtroll Popcorn Boxes. My kids love being creative so this was a huge hit with them!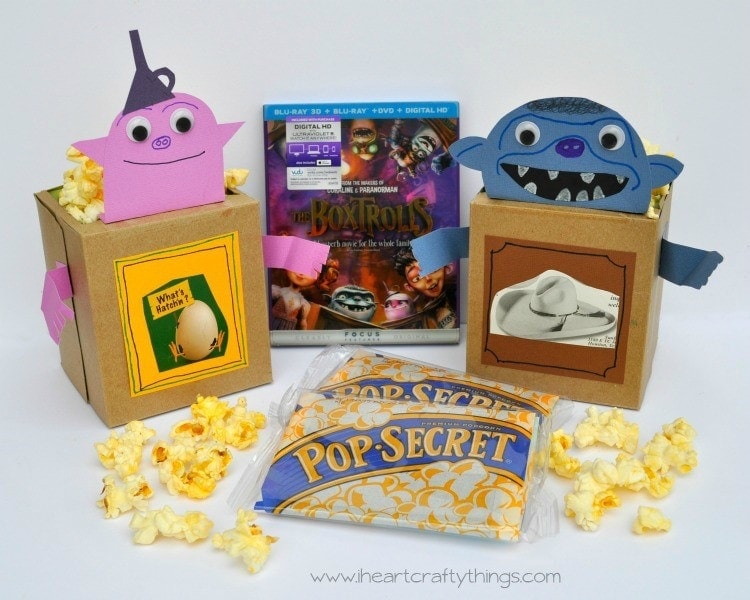 HOW TO MAKE A BOXTROLL POPCORN BOX:
Supplies you need:
empty square tissue box
glue gun (adult supervision and assistance required)
colored cardstock paper
old magazine
markers
googly eyes
scissors
glue
stapler
Directions:
1. Start by carefully taking apart your tissue box and removing the plastic sheet at the top of the tissue paper box.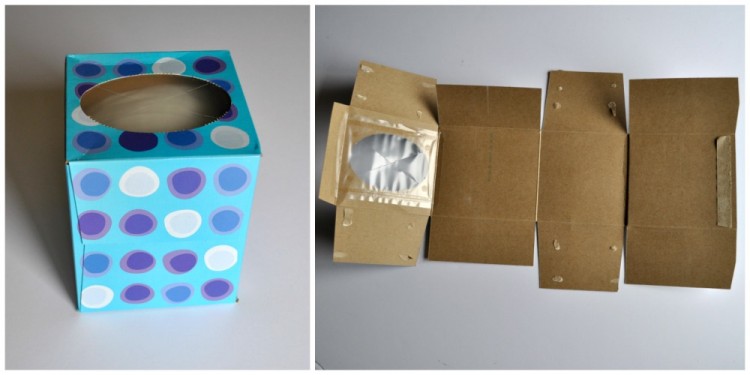 2. What you are going to do is remake the box inside out. Fold the top and bottom of the box back together (leaving the sides open) and then add a staple on the small overlapping flap. Add hot glue under the flap and then add another staple on the other side to secure it shut.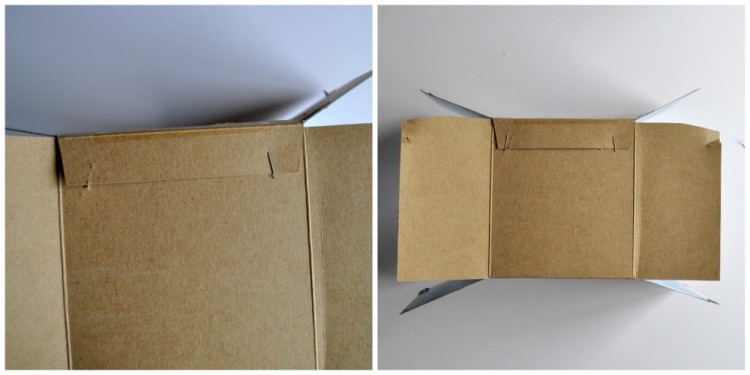 3. Use your hot glue gun to glue the sides of the box back together. I made sure to leave the clean-looking flaps on the outside of the box on each side.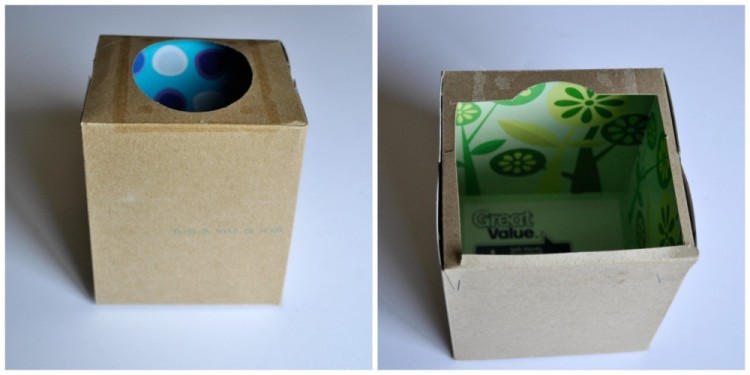 4. Use your scissors to cut a larger square out of the top of the box so the popcorn is easily accessible. Make sure to leave a small section at the front of the box to attach your Boxtroll head. I put our boxes together ahead of time and then during family time, my kids finished making them into Boxtrolls.
5. Look through old magazines and cut out an image that sparks your interest for your Boxtroll. Glue the image to a colored piece of cardstock paper and then cut it out into a square and attach it to the front of your Boxtroll. Add a border with your makers if you desire.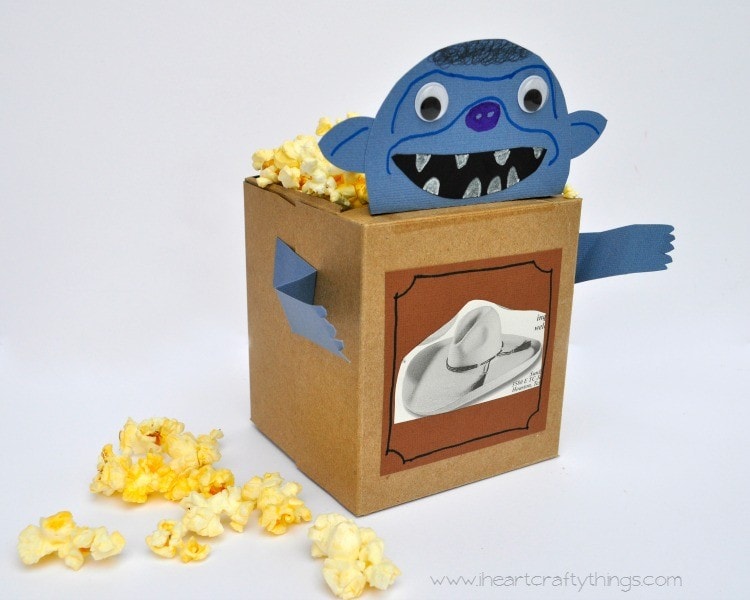 6. Cut out a face, ears and arms for your Boxtroll out of your colored cardstock paper. Fold a small flap at the bottom of your head for you to attach it to your box.
7. Add details to your Boxtroll face with your markers and glue on your googly eyes and ears. Use your stapler to attach the head to the top of the box and then glue your arms onto the box. We made a bend in our arms so they faced forward.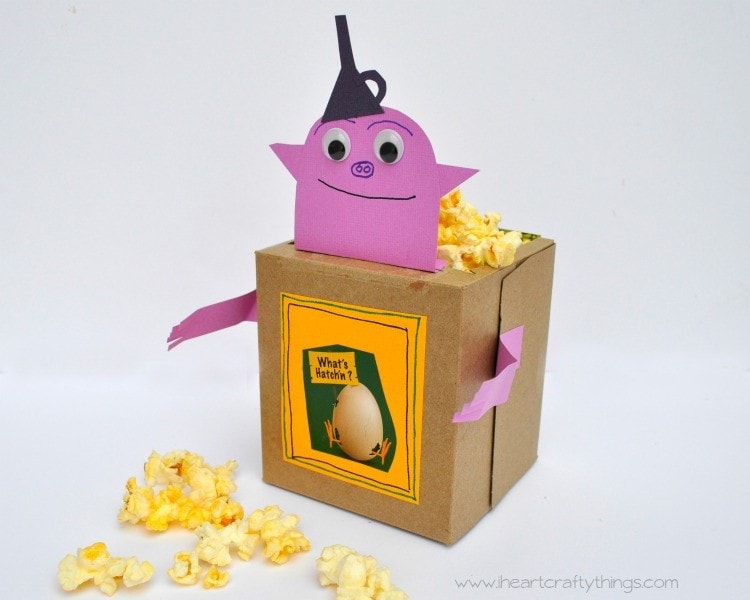 Now it's time to fill your boxes with Pop Secret Popcorn and enjoy a fun evening with your family watching
The Boxtrolls
. Even my 4 year old was able to get in on the fun of making her own Boxtroll. I caught this adorable picture of her with her cute Boxtroll Popcorn Box during the movie.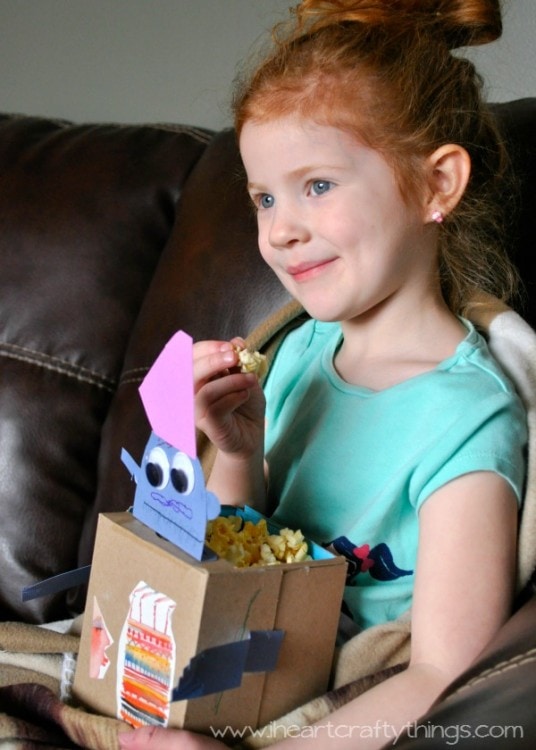 You can find The Boxtolls and Pop Secret 10ct Movie Theatre Butter Popcorn at your local Walmart right now while supplies last. Find out more about the movie and get more fun ideas by following The Boxtrolls on
Facebook
.