This puffy newspaper tree craft is simple, fun and absolutely gorgeous! The best part is you probably already have all of the materials you need right on hand. Win-win!
One of my favorite ways to celebrate Earth Day is to spend the week making crafts from recyclable materials like newspaper and cardboard that we have on hand at home. With a little bit of creativity it's amazing what you can make with these simple materials.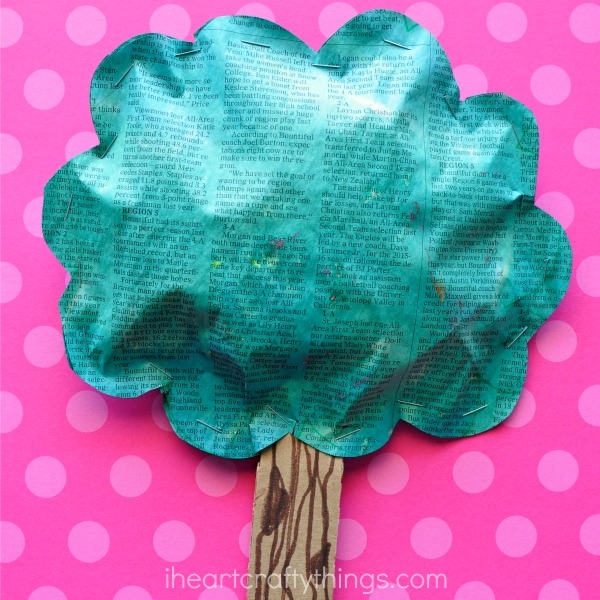 How to Make a Puffy Newspaper Tree Craft
Painted newspaper creates such a fun texture for making crafts! If you've never tried, this tree craft is the perfect opportunity. Stuffing the tree top with newspaper gives this craft an amazing 3D effect that kids will love!
Read our simple step-by-step instructions below for how to make your own puffy newspaper tree for Earth Day.
Supplies needed to make this Newspaper Tree Craft:
This post contains affiliate links to the products mentioned. Read our disclosure policy for more information.
newspaper
cardboard
paintbrush
stapler
scissors
Instructions for making this Earth Day Craft
1. Start by painting a page of newspaper with your liquid watercolors. We used a green and blue-green color. The newspaper will be saturated but no worries, after it dries overnight it will dry out and even feel a little thicker. Note: This can be a bit messy so make sure to use a plastic tablecloth or something similar to cover your table.
2. When your newspaper is dry, fold it in half. Draw the shape of a treetop onto one side with your green marker. Then, with the newspaper still folded, cut it out. This makes it so you get two (mostly) identical shapes.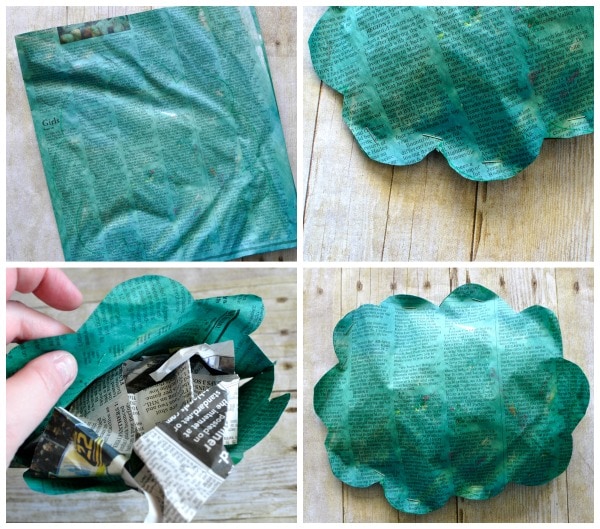 3. Use a stapler to staple your two pieces together around the edge of the tree but leave an opening at the bottom of the tree for the tree trunk and to stuff your tree.
4. Cut up pieces of newspaper, crinkle them up a little and stuff them into the open slot of your treetop to make it puffy.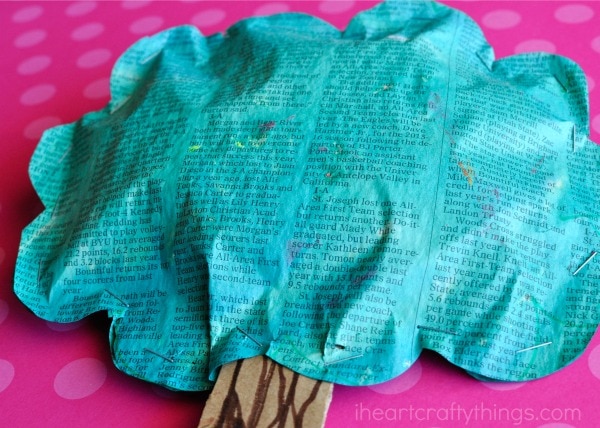 5. Cut a tree trunk out of your cardboard and use your brown marker to draw lines and knots. Insert it up inside the treetop, then close up the rest of your tree with staples. Make sure to get a couple staples into your tree trunk so it doesn't slide out.
Here are some books you might enjoy for Earth Day:
I Can Save the Earth by Alison Inches
It's Earth Day! by Mercer Mayer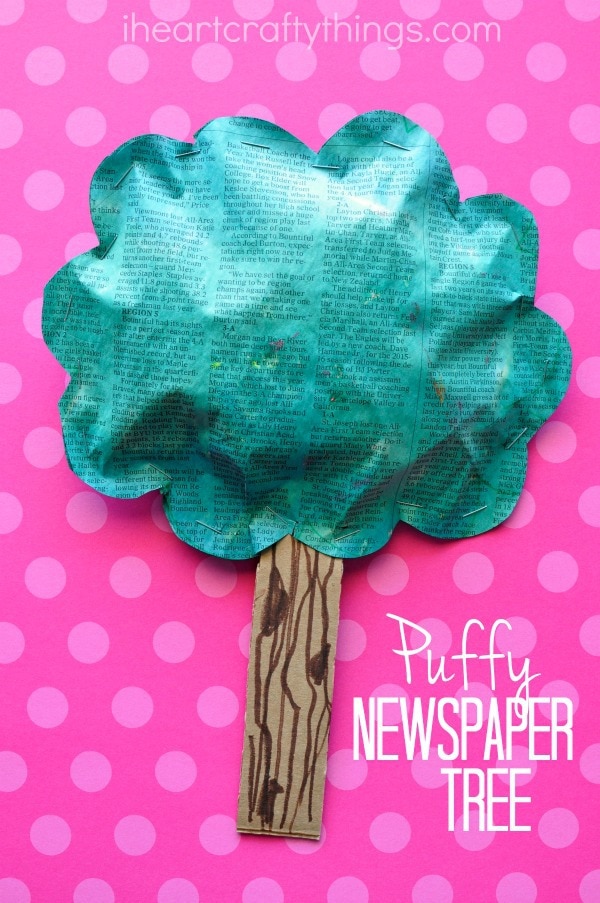 You might also enjoy these crafts: