When you're first learning how to write the letters of the alphabet, some will definitely be trickier than others. The letter O is certainly one of the easiest to learn to write.
Whether it's the lowercase version or the capital letter form, it's a simple circle that is rather easy to get the hang of.
You may think it would be equally easy when drawing it in a unique style, but it can actually be quite tricky! We will be making this process much easier in this guide on how to draw a fancy letter O, however.
We will show you how to make this simple letter much fancier, and we will also cover how to color and decorate the letter.
All of this and more will be covered in just 6 easy steps, so let's get started and check out the first step of how it's done!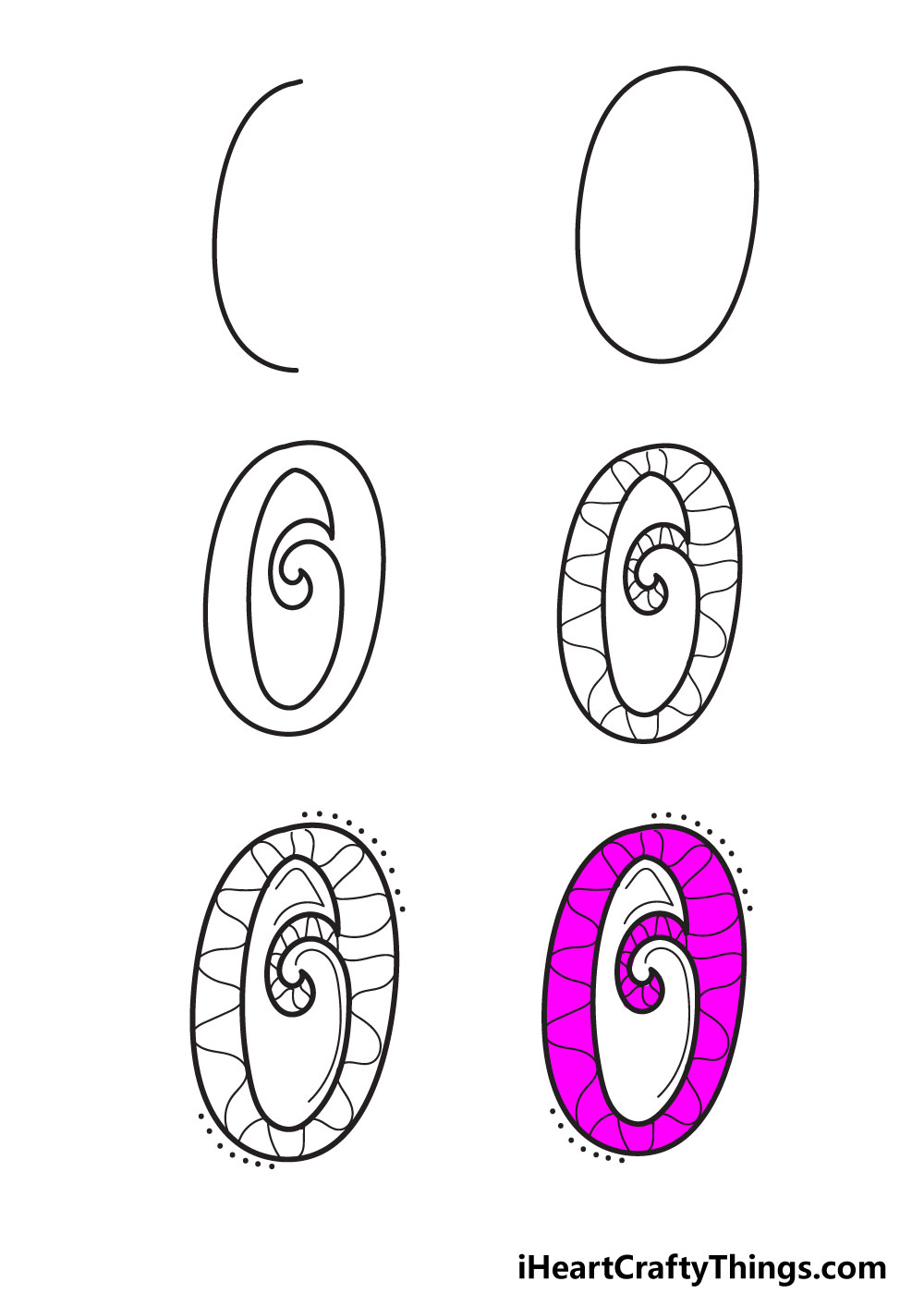 Let's Get Started
STEP 1: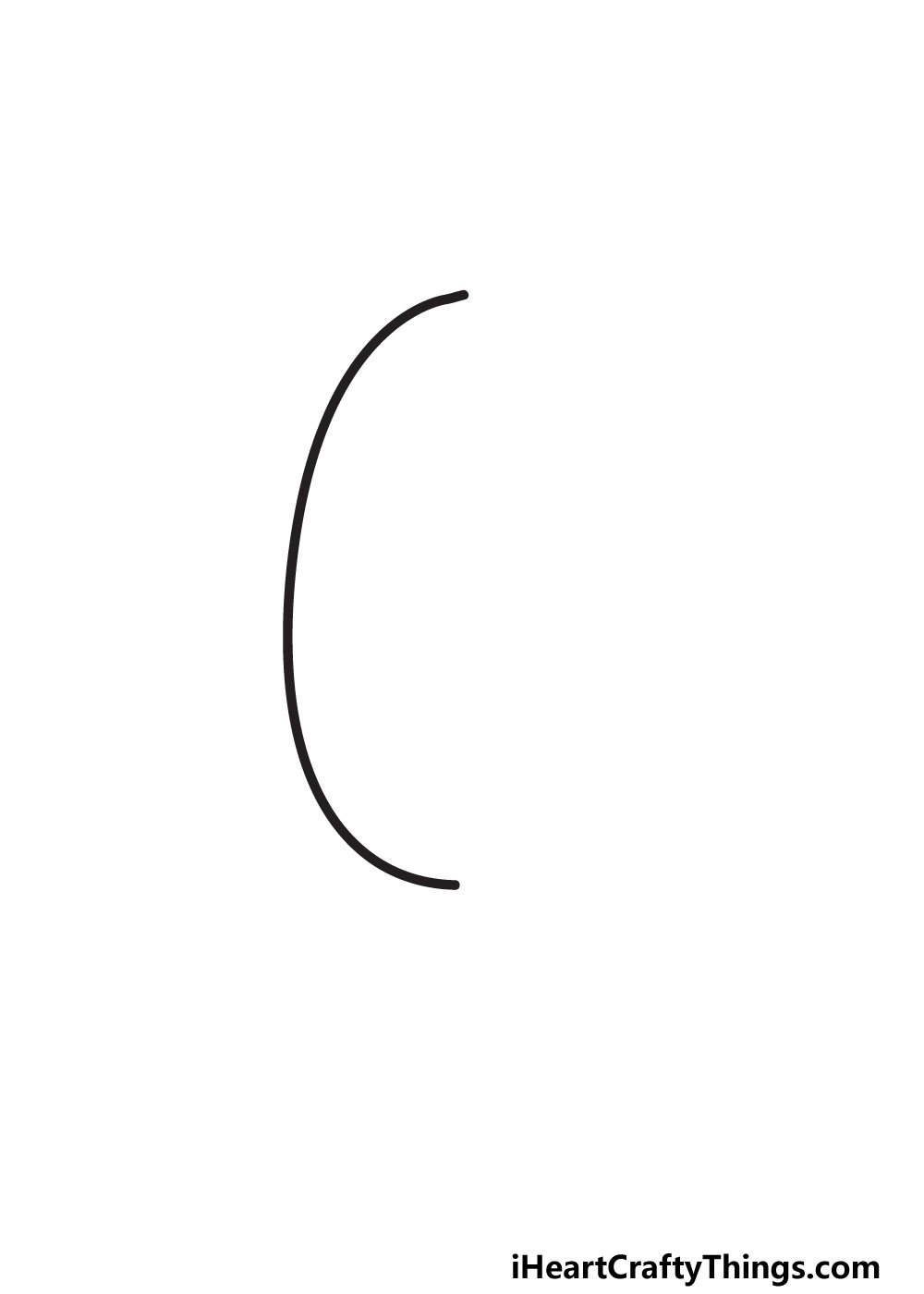 The version of the letter O that we will be drawing in this guide is probably unlike any version you have seen before. For that reason, we would recommend drawing a rough version before you start.
Drawing a rough letter O with a pencil will help you to keep the shape consistent, but it will also allow you to choose and stick to the size you want for the letter.
If you do decide to do this, it's best to use a light pencil shade or to press very softly on the page. The rough version could look like a regular letter O that you would simply write.
Whether you decide to do this rough version or not, we can now start the actual drawing. We will begin with the left-hand edge of the letter.
This line will be a single vertical, slightly curved line as shown in the reference image. Try to take it slowly as you draw this vertical line, as we want it to be as smooth as possible.
In the next step, we will be drawing the other side of the letter outline before we work on some interior details.
STEP 2: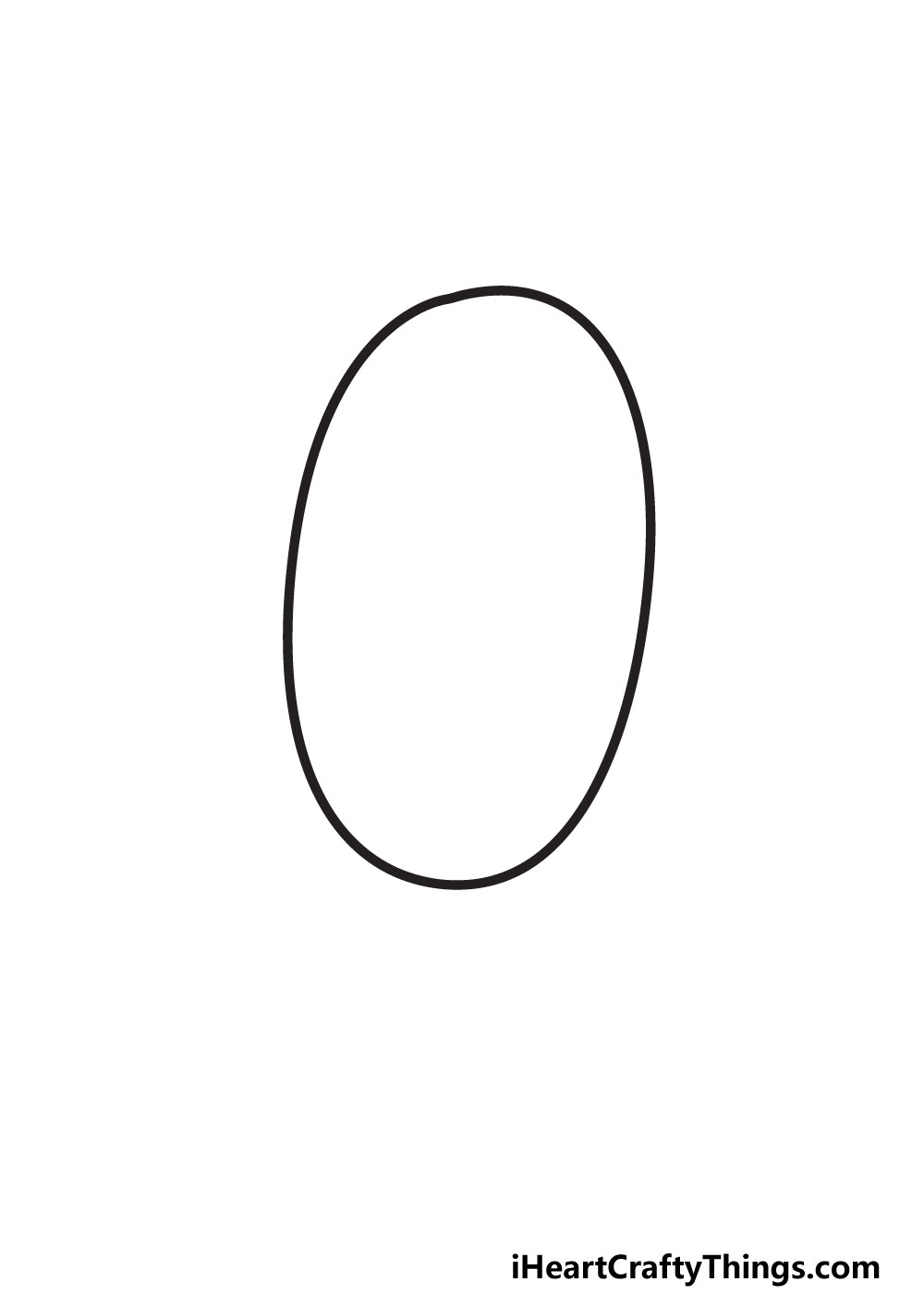 This second step of the guide should be fairly simple, as we will be basically replicating what we did in the first step.
To do this, we will be completing the rest of the outline in its entirety. You can draw another vertical, slightly curved line that closes off the gap on the right side of the letter.
It will be a very similar, reversed version of the line from step 1. Once again, try to take it slowly as you draw, as we again want it to be smooth.
When you have drawn this side of the letter, you're done with the outline, and we can start drawing the interior of the letter in the third step.
Before that, you can erase any pencil lines you drew to aid you, as they won't be needed from this point on. Remember to wait for any pen ink to dry before erasing, and try not to erase any lines that you will want to keep!
STEP 3: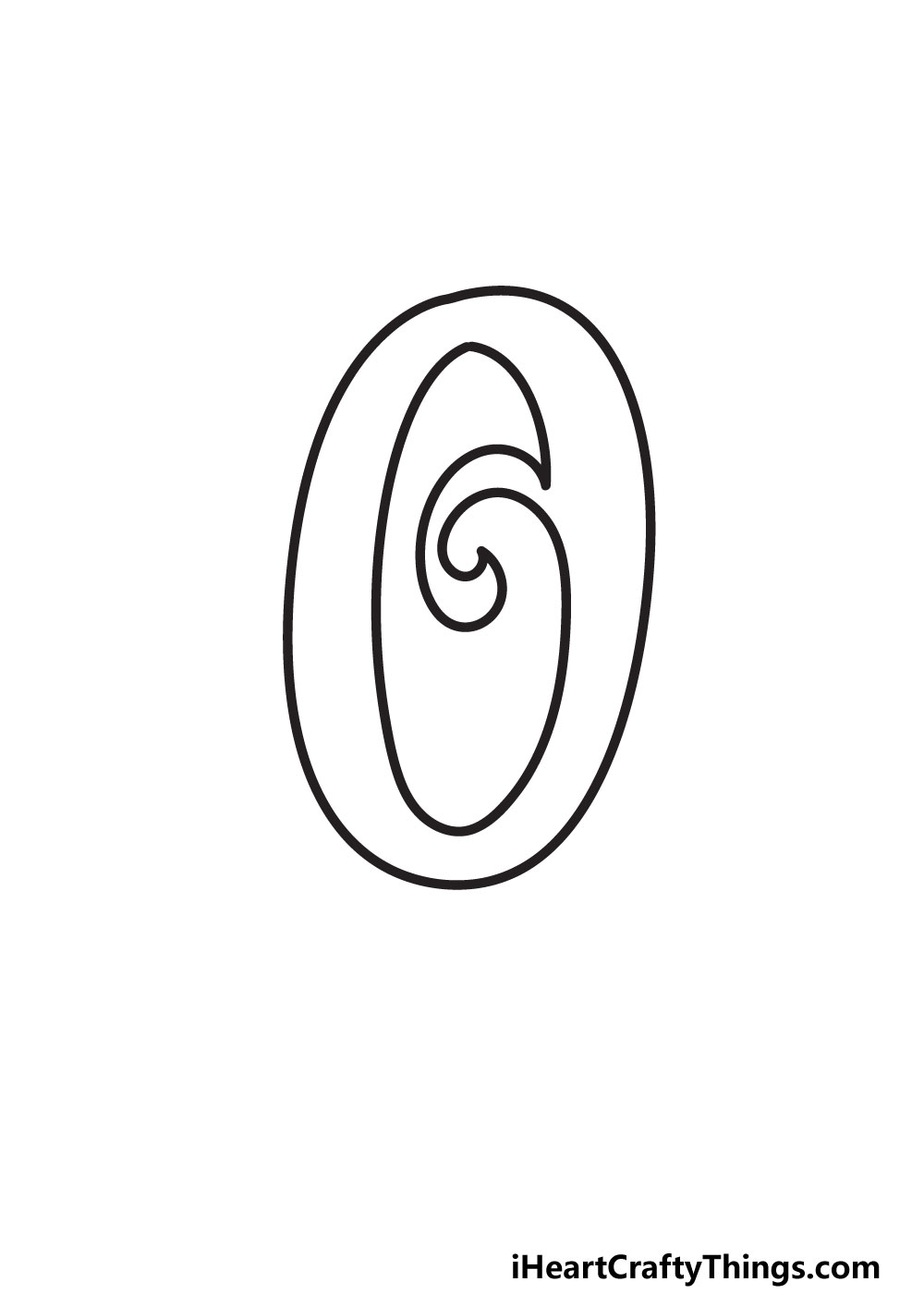 The outline of your fancy letter O is complete, but that was actually the easiest part of the design. In this third step, we will be drawing the complex center of the letter.
A normal letter O has a simple circular center, but we will be creating a much more elaborate one for this design. Let's make it simpler by breaking it down.
The center will look a bit like the number 6 or the letter G. You can start by drawing a simple vertical curved line that runs parallel next to the outline on the left.
Then, on the top right side of this inner circle, start with a small vertical curved line that ends in a sharp tip. That will extend up and into the design and then curl out again.
This part can sound a bit complicated, but just be sure to follow the reference image to help. As you can see, there will be a small rounded section near the center, and then this will curve out again.
You will then need to draw one more curved vertical line to close the gap, and then you're done with this inner section!
It was tricky, but now we can have some fun decorating the design in the next few steps of the guide.
STEP 4: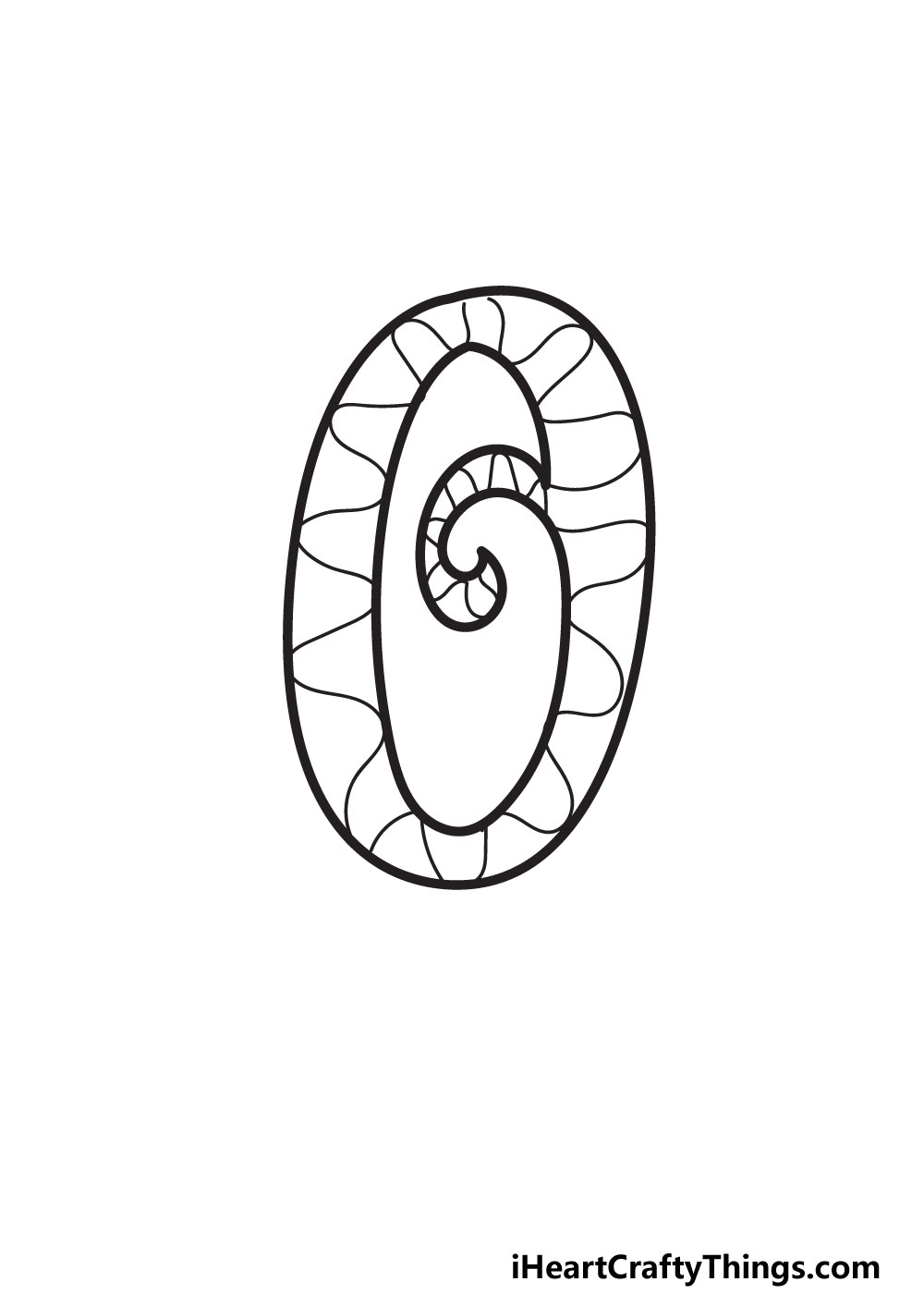 That previous step was quite tricky, but this one should be much easier. Not only is it easier, but you also have the opportunity to add some of your own ideas!
This step is all about adding some details to the interior of the letter. In our example, we went with curved, wavy lines all throughout the outline.
It helps to give the letter a more intricate look, even though the lines are quite simple. While we love how these wavy lines look, you could add any details you like instead.
The details could be made up of straighter lines, smaller shapes or even little pictures to name a few ideas. You may even prefer to leave the interior blank for some colors later.
It's up to you, and there is no wrong way to go about it! If you have too many ideas to try, maybe create a few different versions to help you decide which you prefer.
Then, we can finish off with some final exterior details on the letter.
STEP 5: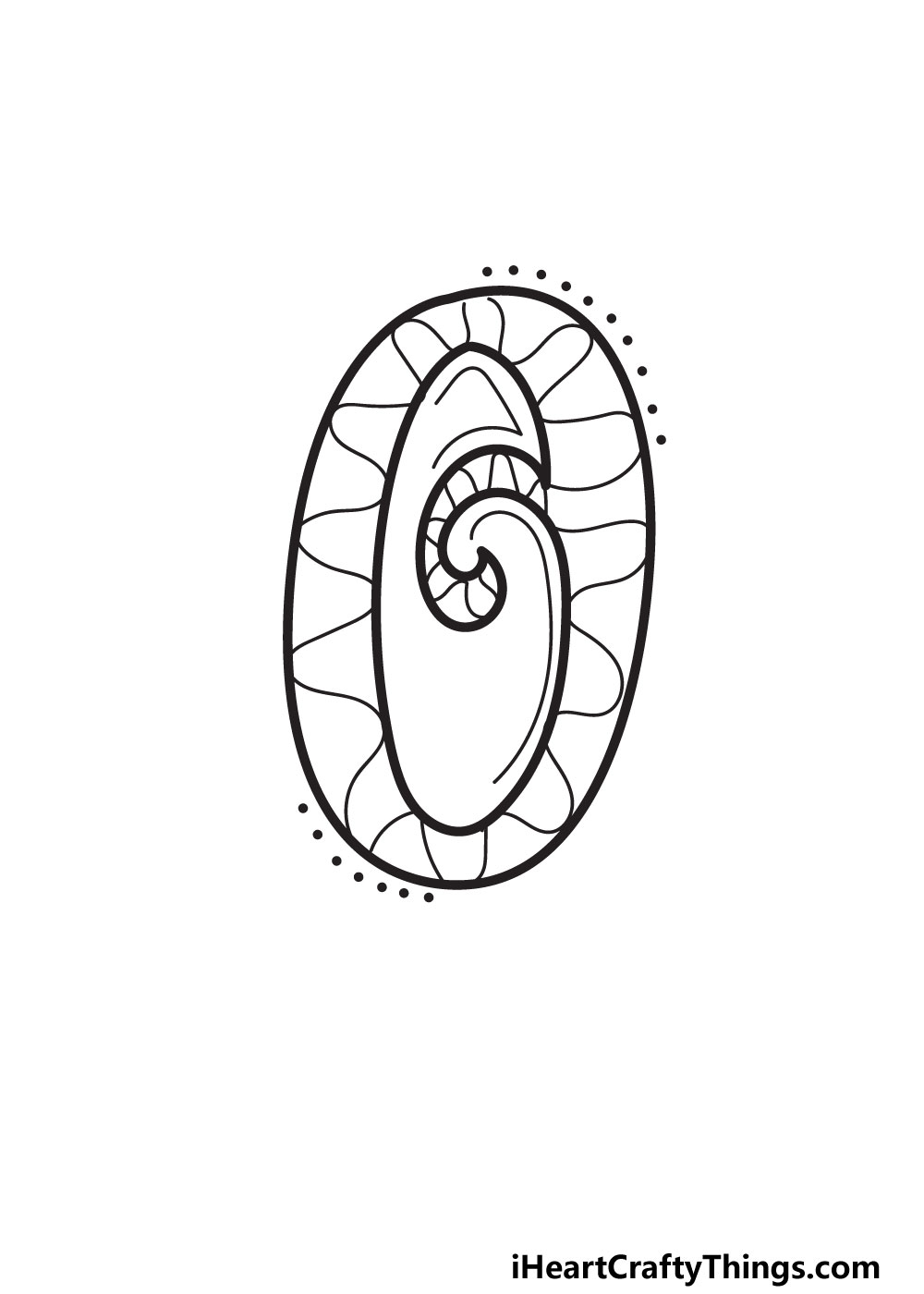 With the interior details added, we can now have some fun adding some exterior little details. The details we chose are actually really simple, but they make a big difference.
You'll see that we added some small dots along the outline of the letter to start with. We kept these fairly minimal, but you could add more if you like the look.
Then, we added some simple thin lines along the interior of the letter outline. Once again, you could add more of these if you like!
Now that we have shown you how we would decorate this letter, you can show us what ideas you have for your own version.
This could be a variation on the details we chose, or you could go for entirely new ideas of your own. It could be as complex or as simple as you like!
STEP 6: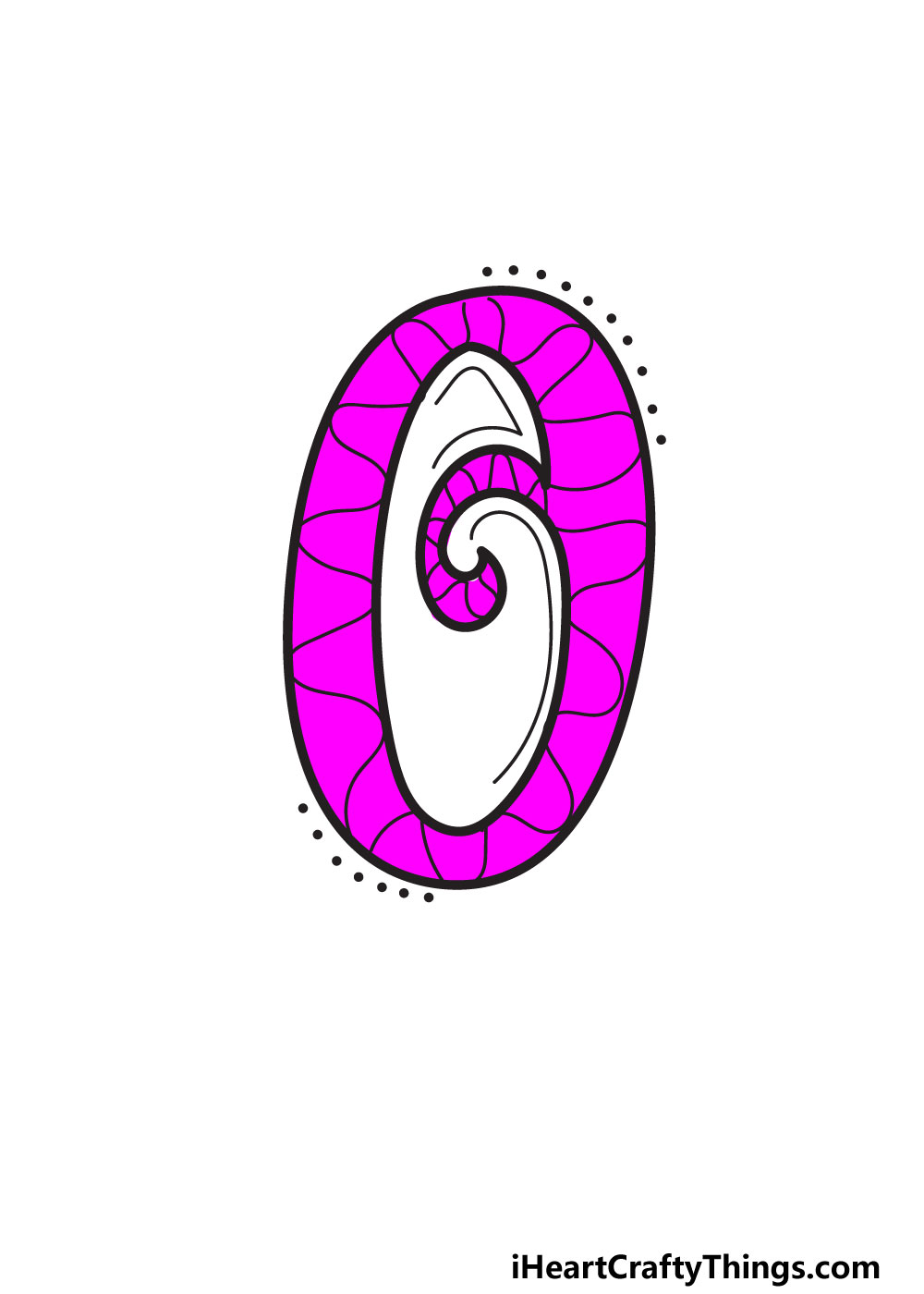 It's always great to get out all your favorite art tools and have some coloring fun! That's what we aim to do in this final step of the guide, as we color in your fancy letter O.
In our example, we show you just one of the many ways that you could color your artwork. We chose a bright pink color scheme to make it bright and eye-catching.
If you like this kind of neon brightness, you can achieve a similar effect with highlighter pens or some kinds of paint. You may prefer something more subdued, however.
Other mediums that can be effective would be paints, colored pencils or any other craft supplies you may have handy.
It can be fun to mix various mediums, colors and techniques as well. Using crafts like glitter, beads or special glues can help to add texture to the image as well.
When you have colored the letter, be sure to consider adding color to the background as well! What colors and mediums will you choose for your own drawing?
The steps may be done, but be sure to stick around for a few more tips on how to make your artwork look even better after this!
My Final Tips To Make Your Fancy Letter O Drawing Even Better!
Now that we have completed all the steps of this guide, we have a few more ideas for you to try out! When it comes to art featuring letters, choosing words as a theme can be a great idea.
To do this, we can think of some words that begin with the letter O. You could pick short words like owl or something longer like orangutan if you're feeling ambitious!
Once you have chosen your word, you can then try to write the rest of the word out in the style that you chose. Another way to do this is by chgoosing a name.
If you happen to know someone whose name starts with this letter, then you could use that as a great starting point.
If you don't know anyone with a name starting with O, then you could think fo some names you simply like that do!
Once you have your name or word, then you could fill the background with elements or small pictures that relate to your chosen word.
Are there any other themes you would like to embrace for this design?