Everyone seems to love Beanie Boos lately, and it's clear to see why so many people have fallen for these adorable little animal friends!
There are tons of Beanie Boos pals to collect and own, and they come in all sorts of pretty colors, shapes and textures.
These free Beanie Boos coloring pages for kids are the perfect way to have hours of fun coloring in and recreating your favorite Beanie Boo looks.
Or you can use some unique colors to create new Beanie Boo variations that no one has ever seen before! This is also a great chance to try out some colorful paints and glitter pens to make these Beanie Boos stand out.
Once you've colored in your favorite free Beanie Boos printables, be sure to share your colorful critters to our Facebook page for us to see! We can't wait to see what awesome Beanie Boos friends you make while coloring these pages in.
10 Brand New Beanie Boos Coloring Pages – Free to Print and Color
We have a cute bunny for this first free Beanie Boos coloring page for kids! This rabbit is also wearing matching bunny slippers for an adorable extra detail. What colors will you pick for this bunny Beanie Boo?
Whichever colors you choose, it could look really cute to color in the symbols in the background in the same colors you use for this bunny.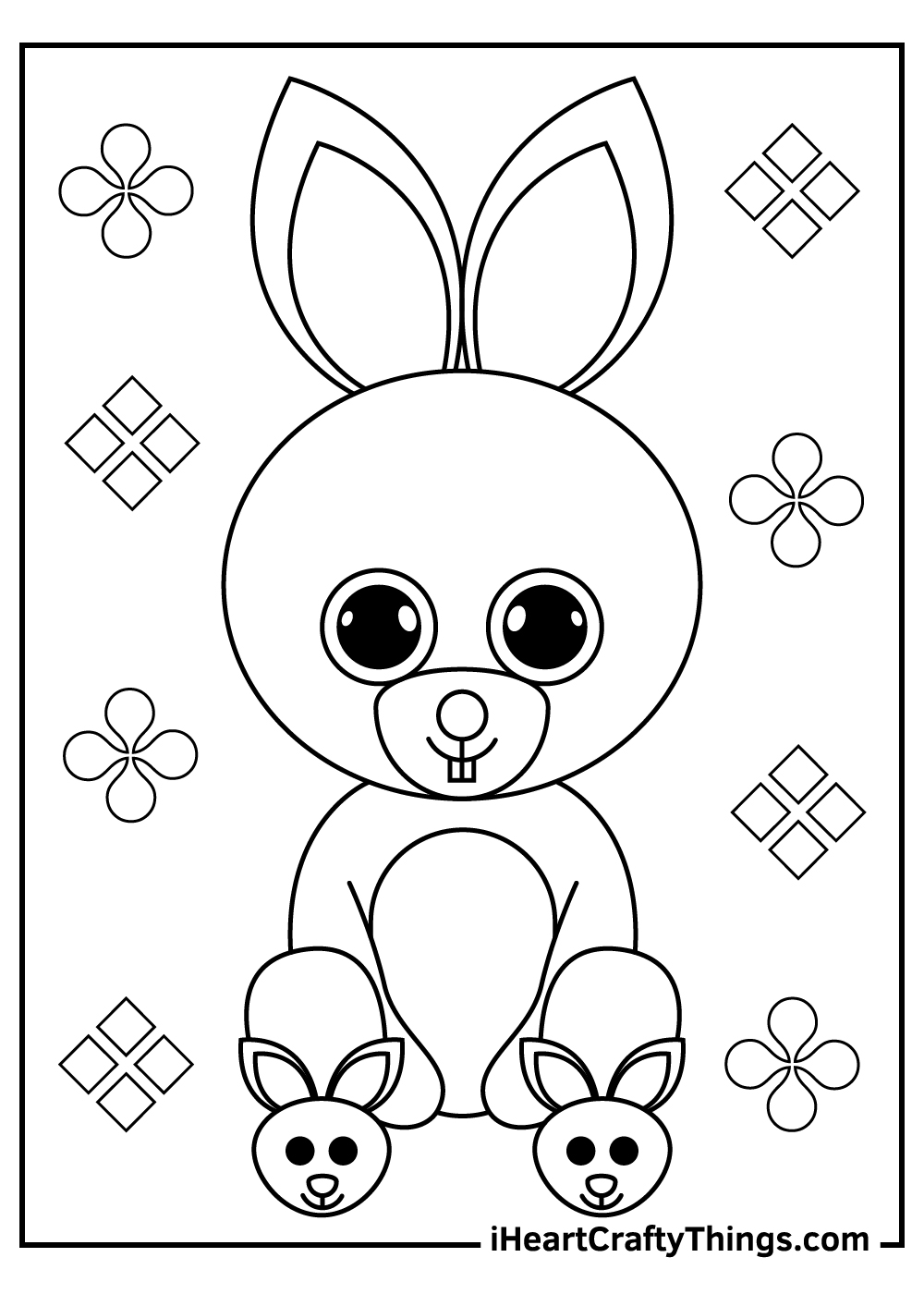 For this next Beanie Boos coloring sheet, we have a sweet unicorn for you to color in.
Unicorns are often bright and sparkly, so I think this Beanie Boos printable would look really eye catching if you used some pretty glitters or glitter paints to make this a truly sparkly unicorn friend.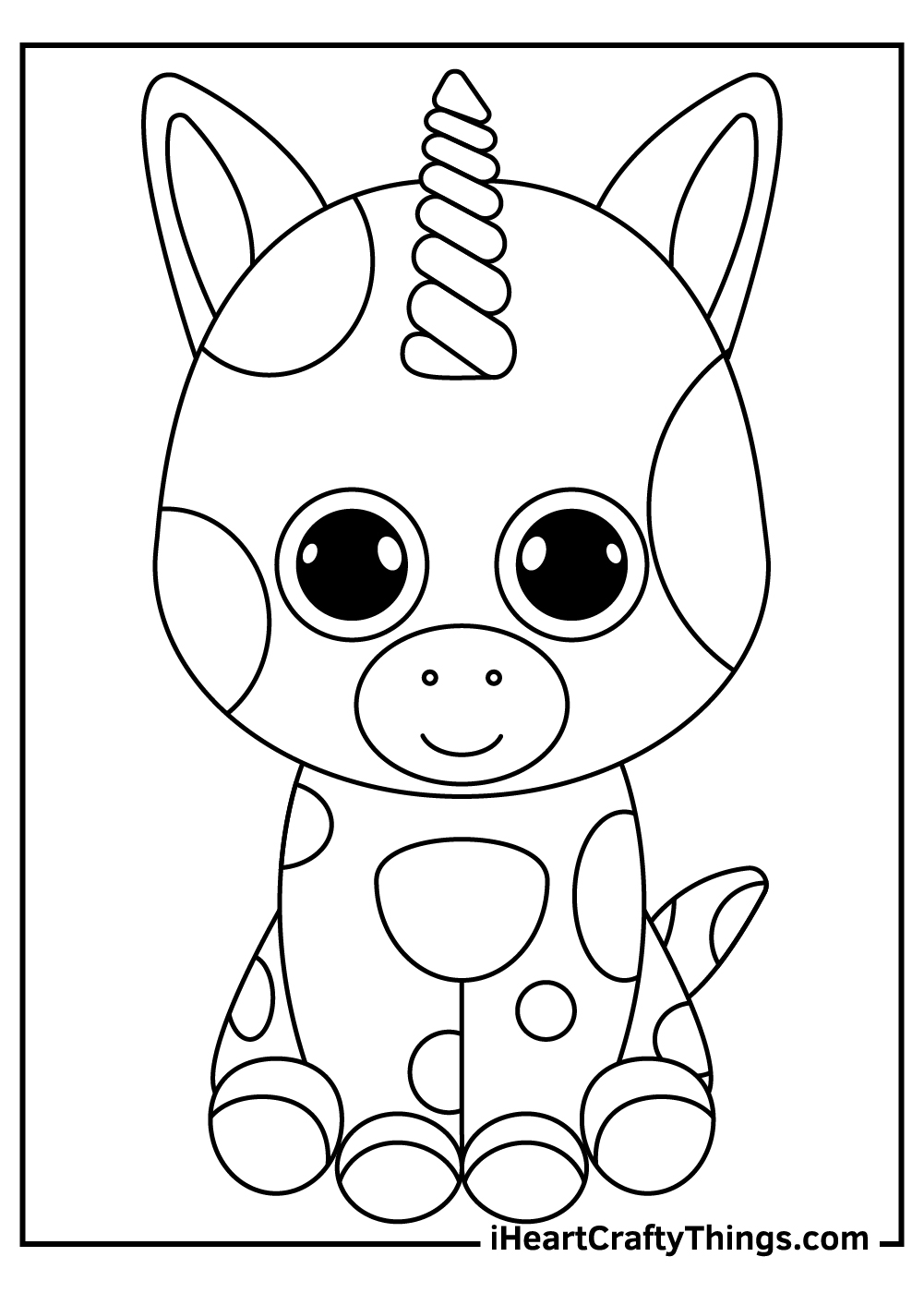 We have an adorable little lemur for this next Beanie Boos coloring page. For this image, you could keep to black and whites for a color scheme more realistic to real lemurs, or you could use a combination of your favorite bright colors!
The magic of Beanie Boos is that they let us imagine what animals would look like in fun and crazy colors, so there are no limits to how you color this cute lemur in.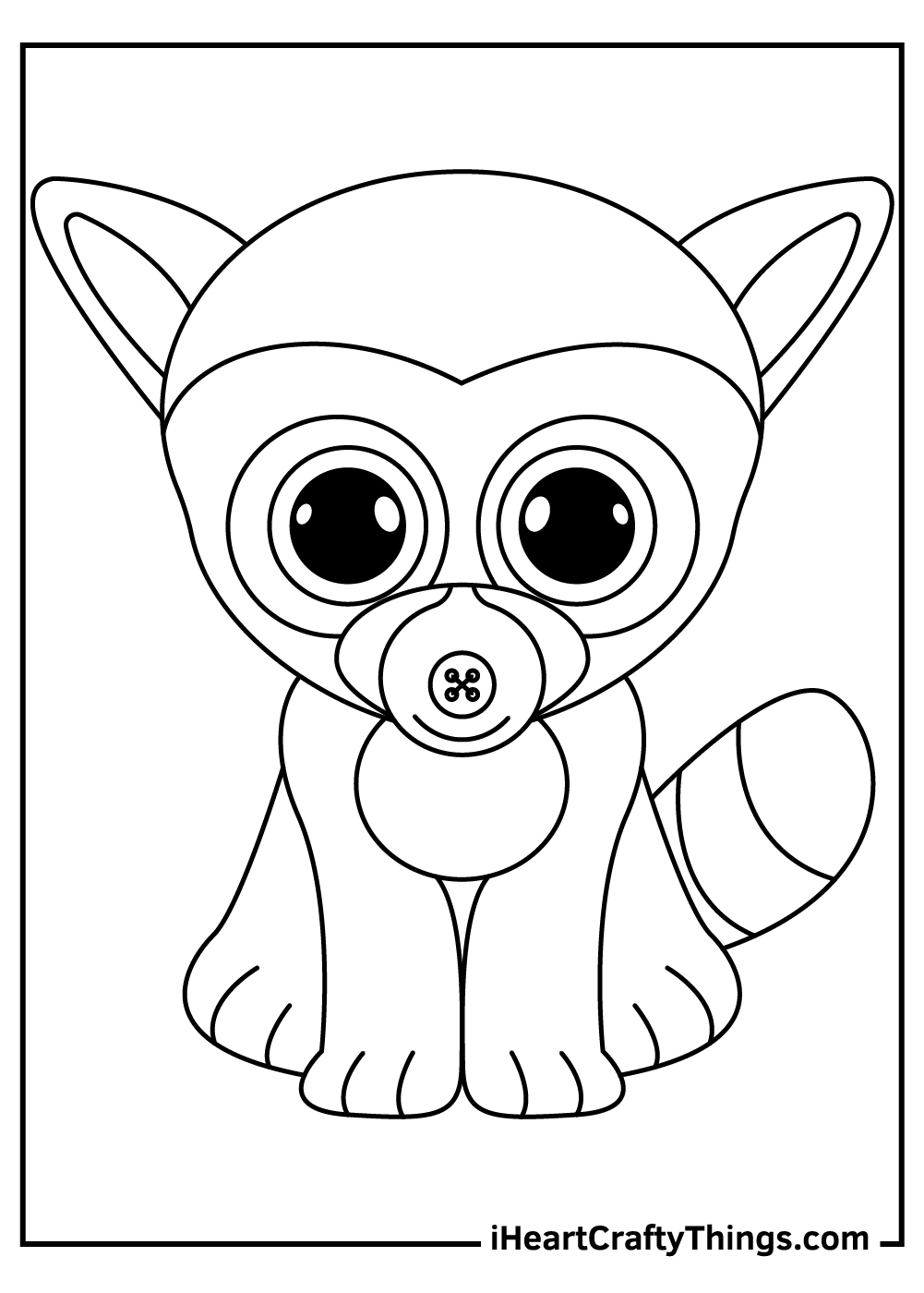 There are some great details on the critter in this Beanie Boos coloring printable! There are lots of spots on this little guy, so you could try to use different colors for each spot to create a visual treat!
For some extra details, you could use a different medium like paints or colored pens and pencils for some areas to create an interesting look for this page.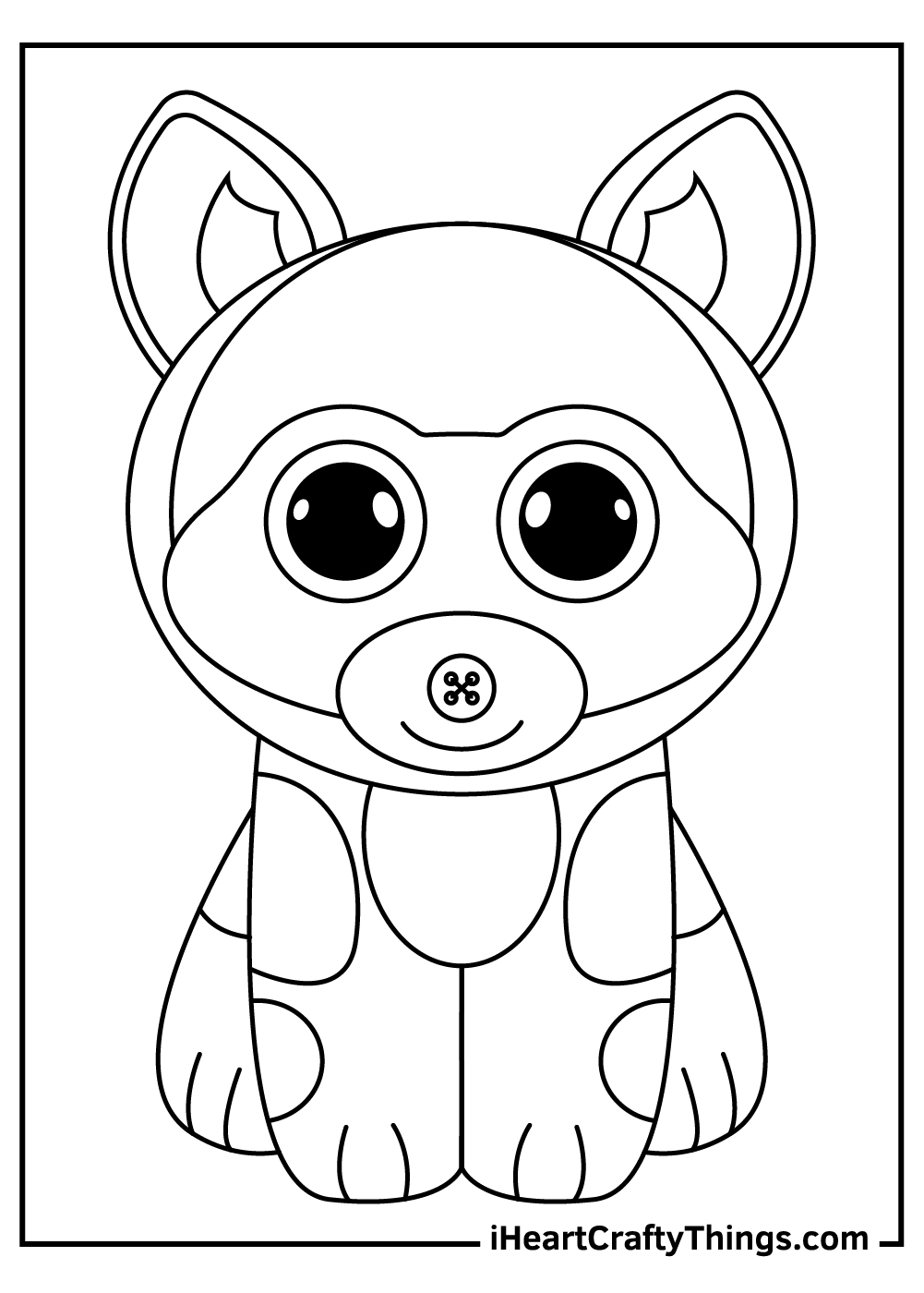 This puppy is looking like a real star in this Beanie Boos coloring sheet! There is a star and diamond shape on it, so I'm thinking that some bright colors like yellows and reds would really suit this Beanie Boo.
I also think that this image would look great with more glitter effects to show how bright and sparkly this Beanie Boo puppy is.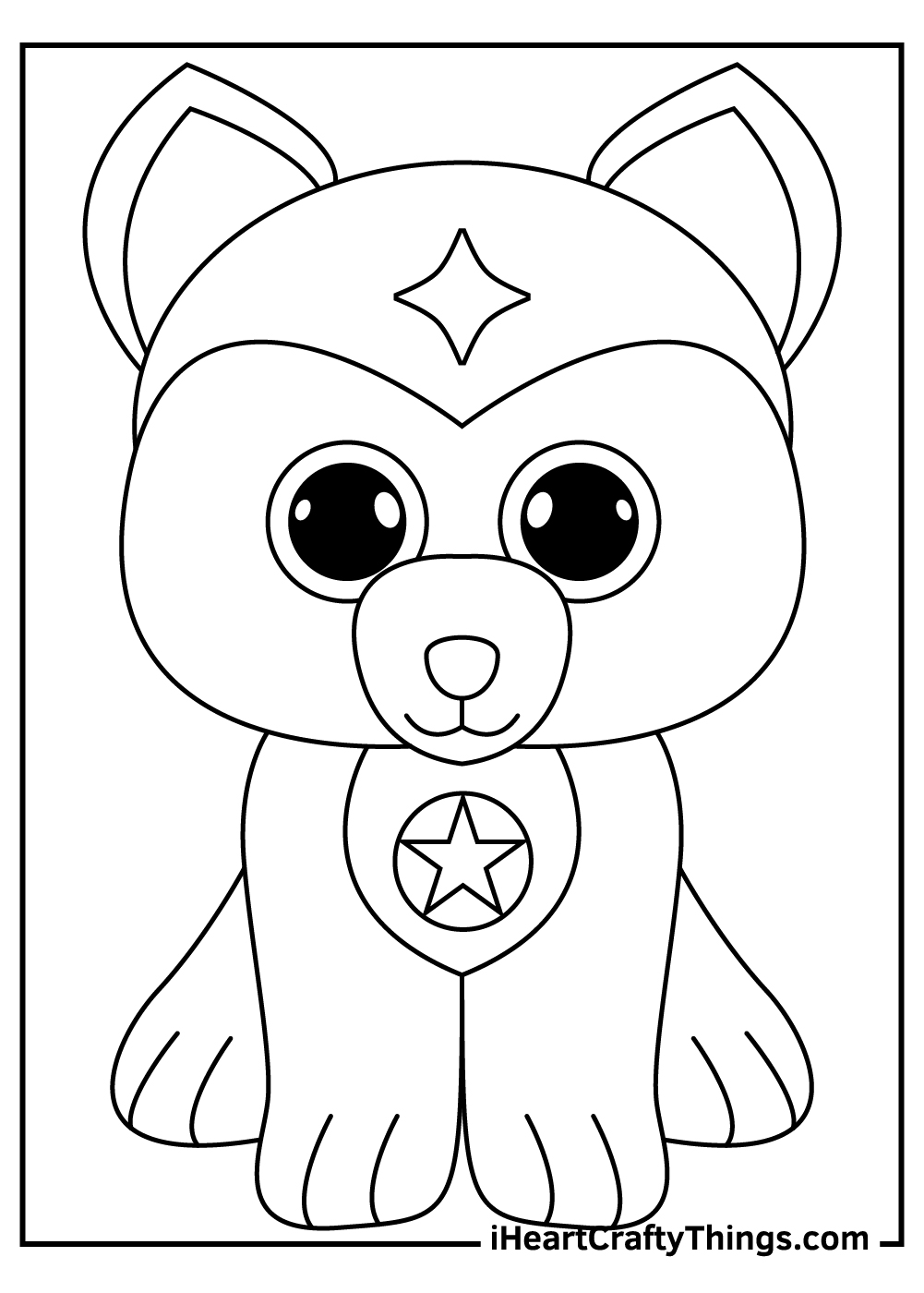 Our next free Beanie Boos coloring page has a little kitty looking like a baby tiger with her stripy pattern!
Because of this, it could be fun to use black and orange for this image to make her look like an adorable little tiger cub, but I bet this Beanie Boos printable will look great no matter what you choose!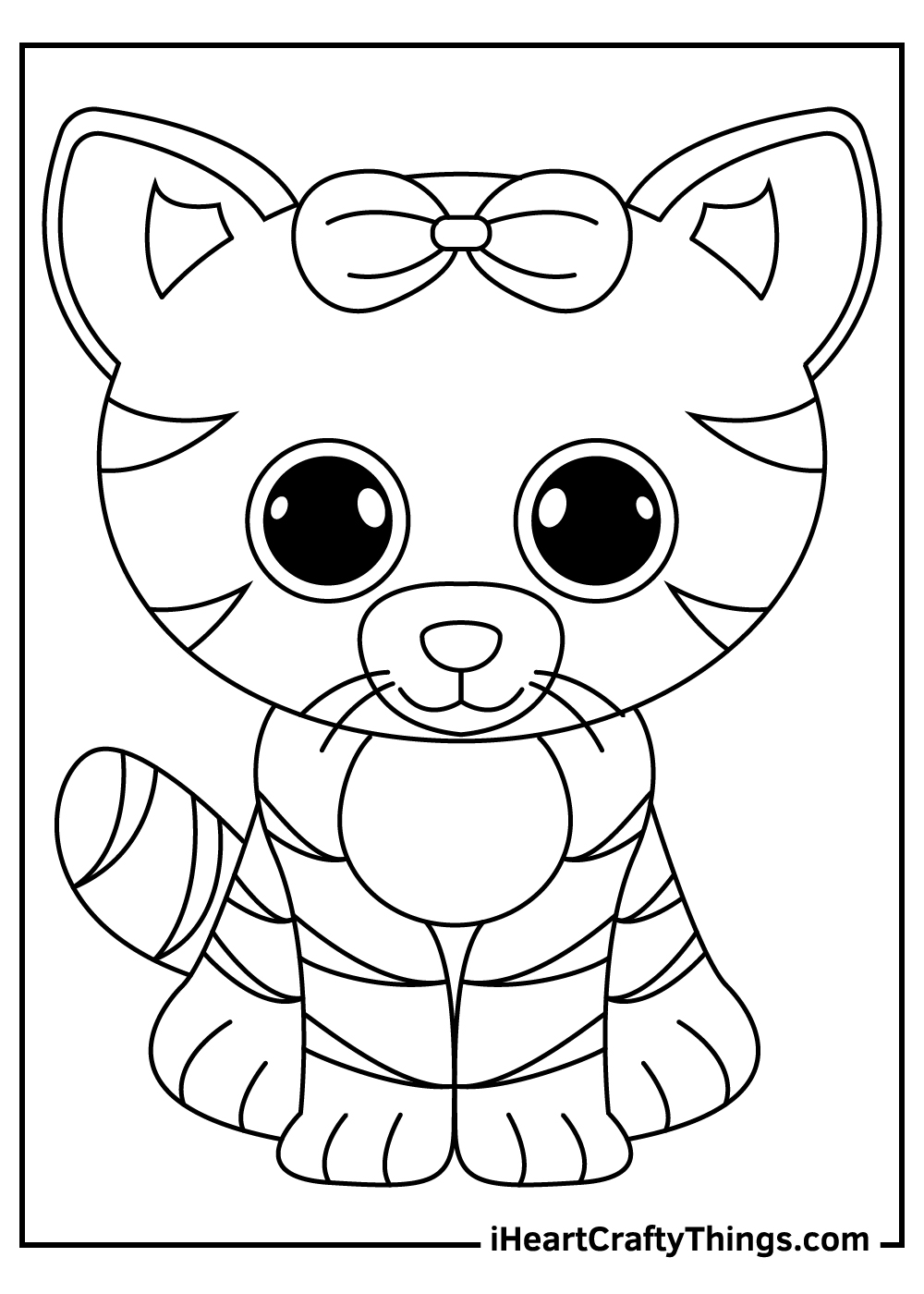 There's a lot of detail on this next Beanie Boos coloring sheet!
This adorable critter is covered with vibrant zigzag shapes, and if you were to use a nice variety of different colors for the zigzags I bet that this would be one of the most visually stunning of all these Beanie Boos coloring pages!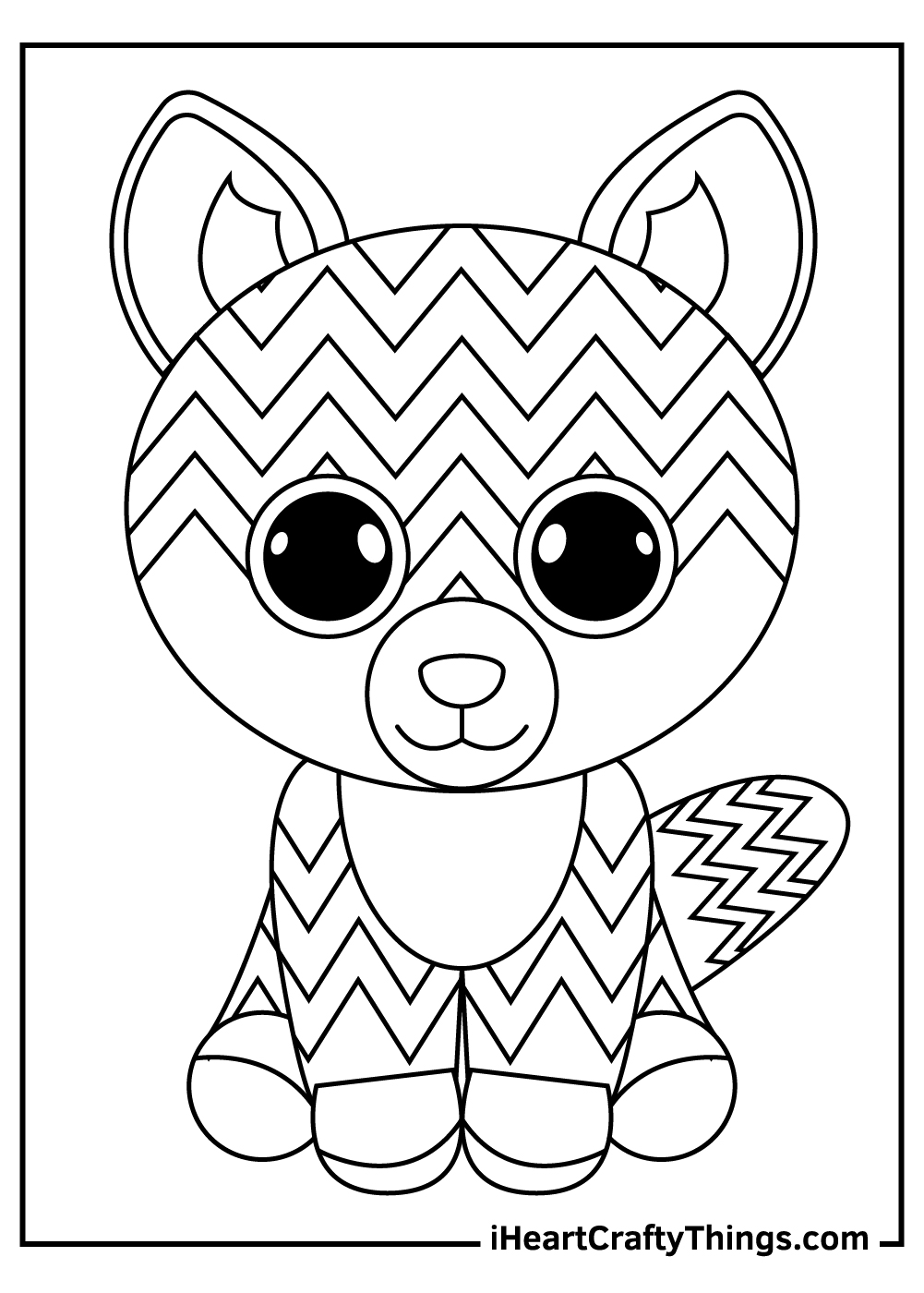 This little koala is the star of this Beanie Boos printable! Real life koala bears are grey and white with black noses, but you could use any of your favorite colors to bring this koala to vivid life.
What colors will you choose for this sweet koala Beanie Boos coloring sheet?
It's time to make a deer new friend with this next Beanie Boos coloring page!
There are more spotty details on this little one, so I think it would look really pretty to have each spot be a different bright and beautiful color.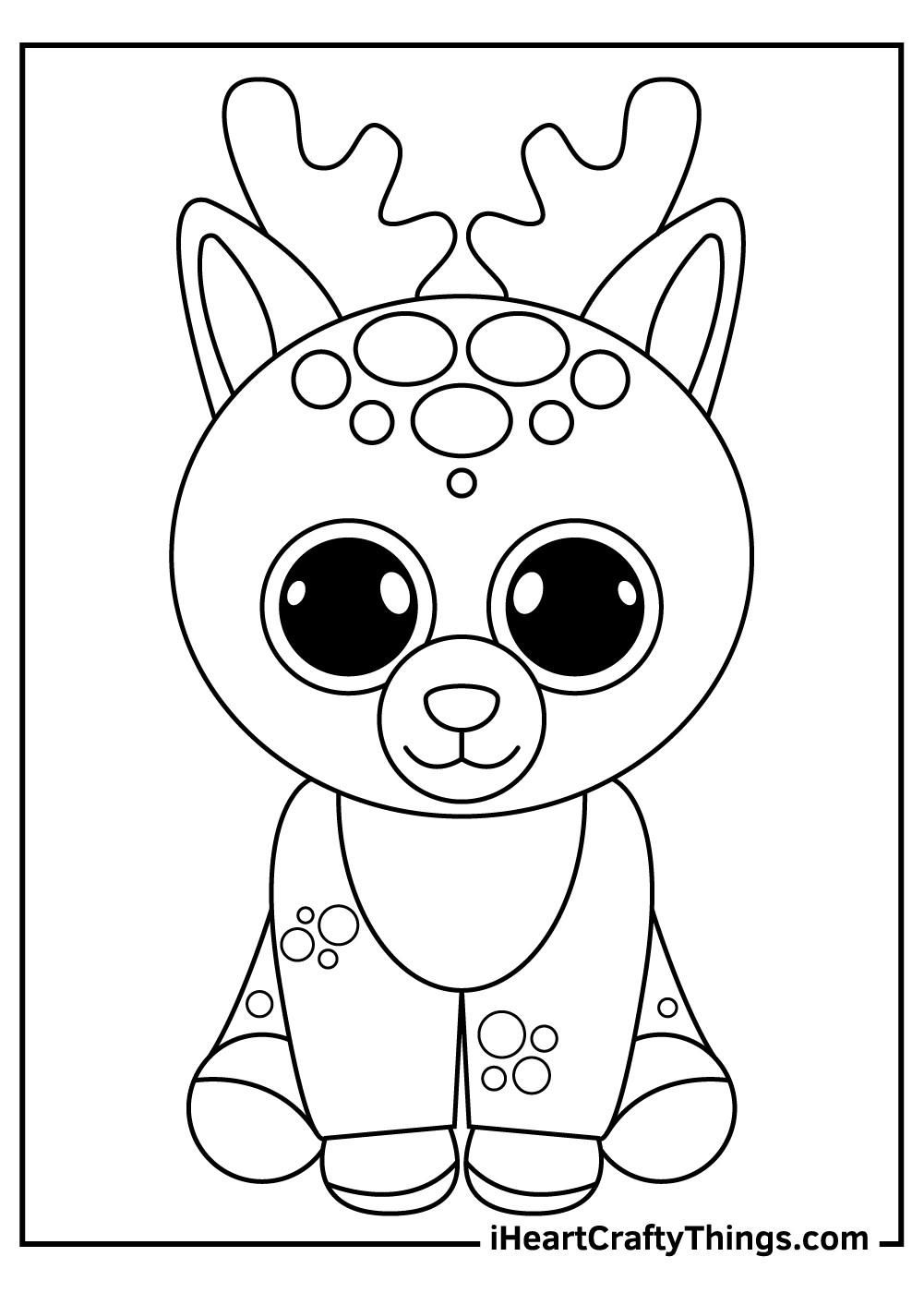 The final image in this series of free Beanie Boos coloring sheets for kids has a friendly leopard friend for you to meet!
This Beanie Boo is covered in leopard spots, so now the only thing left to decide is how you'll color in all of the spots.
Will you alternate between two colors or make this a colorful explosion by picking a new color for every shape?
We can't wait to see how you color in this final free Beanie Boos printable!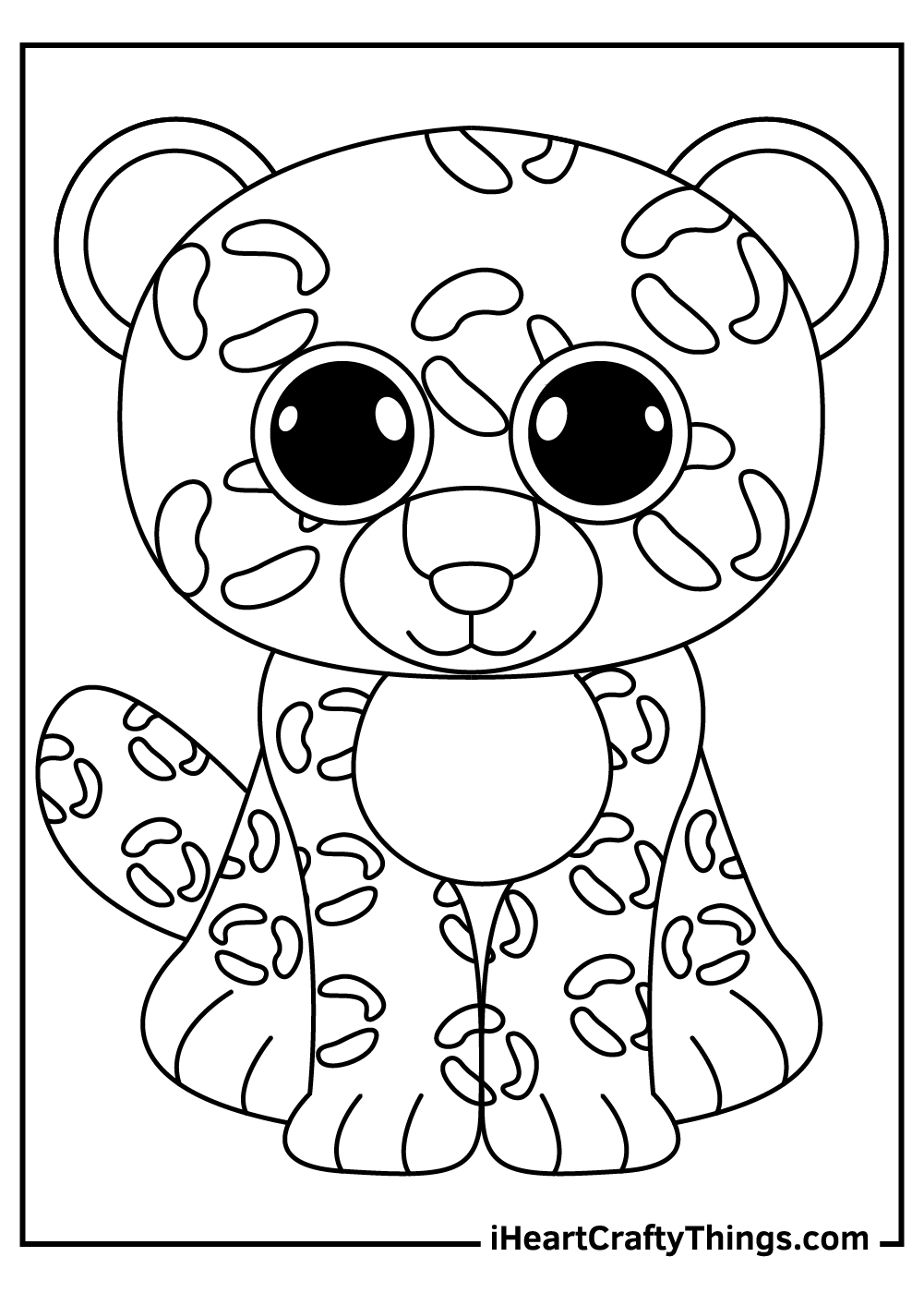 Beanie Boos Coloring Pages – Which will you choose?
We hope you had an amazing time having fun with this collection of free Beanie Boos coloring pages for kids! Remember that every one of our coloring pages and printable goodies are 100% free for you to print out as many times as you like.
That means you can print several copies of your favorite Beanie Boos printables to share with a friend or use to experiment with different mediums like paints or colored pens for some interesting and pretty new looks!
Be sure to like and share our Facebook page, as we release great new coloring pages and printable fun for you to enjoy, and we wouldn't want you to miss out on the coloring fun!
Also, please remember to share your favorite completed Beanie Boos coloring sheets to our Facebook page for us to enjoy!
We love to see how you color in these pages and look forward to meeting your new Beanie Boos friends.