We are continuing our recent love of stuffed paper bag Halloween crafts with this adorable stuffed paper bag bat craft. Just like the others we've made, this fun bat craft is simple to make so it makes a great Halloween kids craft. It looks awesome set up on a shelf as a Halloween decoration so that is also a huge plus!
Go grab some paper lunch bags and a few other supplies and get ready for an afternoon full of fun!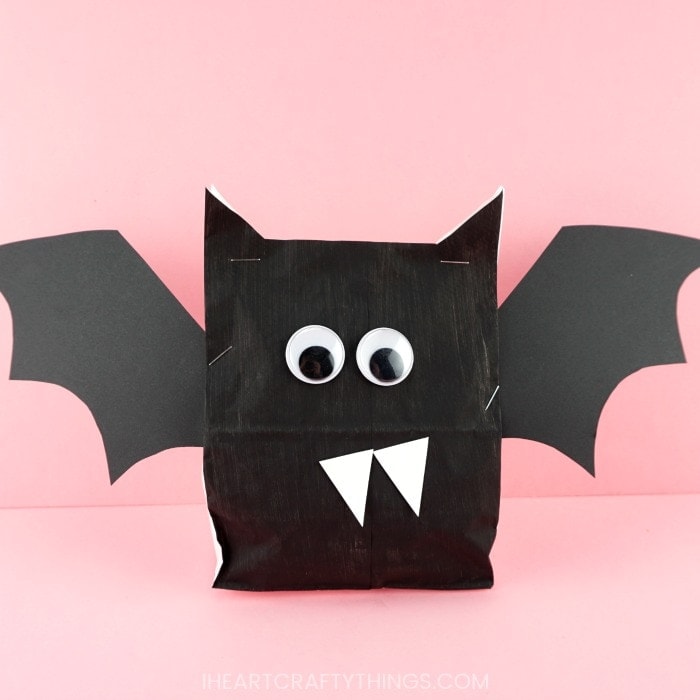 How to Make a Stuffed Paper Bag Bat Craft
This post contains affiliate links to the products mentioned. Read our disclosure policy for more information.
Supplies needed for making Paper Bag Bat Craft
bat wings template <—-Get the TEMPLATE HERE
paper lunch bag
black paint
paintbrush
newspaper
black and white cardstock or construction paper
googly eyes
scissors
stapler
glue
Instructions for making Halloween Bat Craft
Step 1: Start by painting the front of your paper bag with your black paint. Let it dry. When your paint is finished drying, turn your paper bag over and draw the shape of bat ears on the back of your paper bag with a pencil. Then cut it out.
Step 2: Cut up strips of newspaper, crumple them up and stuff your paper bag with them. When it's full, close the top of your bag, lining up the bat ears and then staple it shut.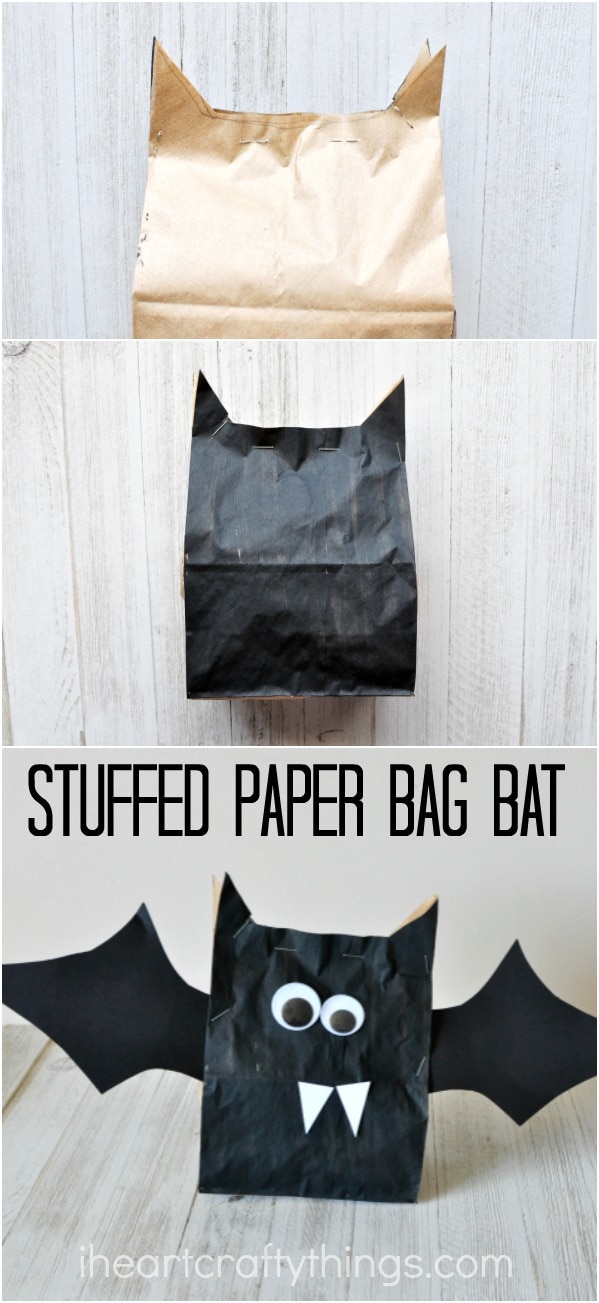 Step 3: Download and print out the bat wings template on black cardstock paper. Cut out the bat wings. Staple them onto the sides of your paper bag bat.
Step 4: Glue your googly eyes onto your bat. Finish your stuffed paper bag bat craft by cutting out a few teeth from your white cardstock paper and gluing them onto your bat.

VIDEO TUTORIAL: HOW TO MAKE HALLOWEEN CHARACTER PAPER BAG CRAFTS
Watch the video below for a step by step guide on how to make each of these Halloween paper bag crafts.
Find more fun and easy fall arts and crafts ideas by browsing the categories at the top menu bar of our website.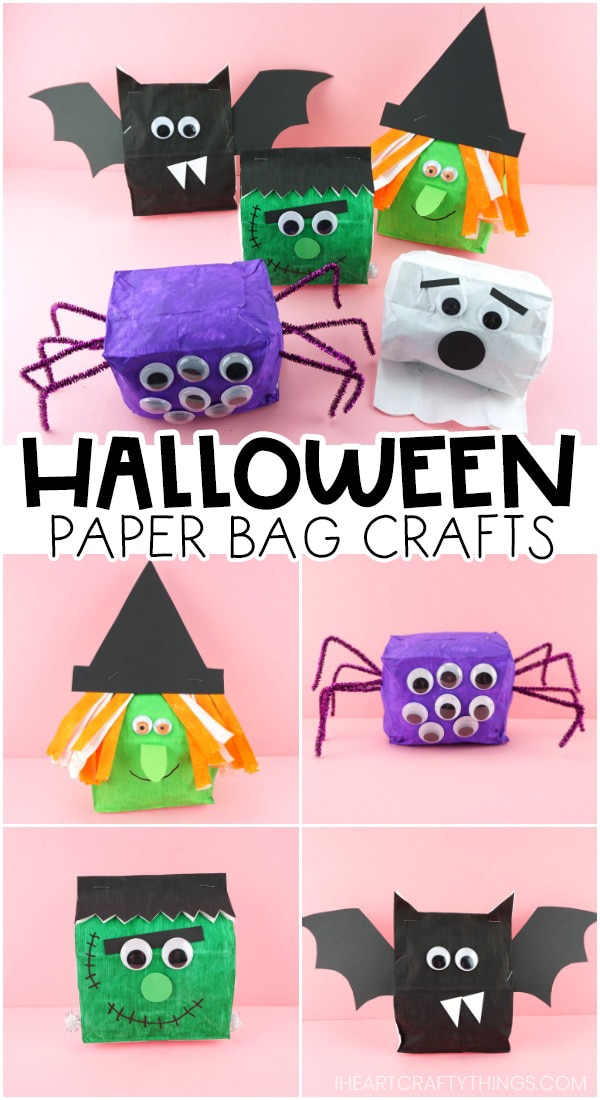 TRY COUPLING THIS BAT CRAFT WITH ONE OF THESE BOOKS:
Stellaluna by Janell Cannon
Bat Loves the Night by Nicola Davies
Bats at the Library by Brian Lies
Amazing Bats by Eyewitness Junior (non-fiction)
Big Pumpkin by Erica Silverman (Our favorite Halloween book!)
Looking for more amazing fall arts and crafts ideas? You'll love our resource of over 125 amazing fall crafts for kids. Find pumpkins, fall trees, paper crafts, woodland animals, Halloween and Thanksgiving crafts and more.