Have you seen the video on You Tube about size comparison of our Planets and the Stars? It is amazing! If you ever want a good perspective on just how small we are on this little Planet Earth, this movie is definitely worth watching. I have watched it with my kids several times and they are truly mesmerized by how huge all these stars are in comparison to our own Sun. Since our Sun has been shining so bright lately, I thought it would be fun to make a starburst craft. We used a plastic fork to create the rays of light. It was so much fun!! Look for a list of recommendations to go along with this craft at the bottom of this post.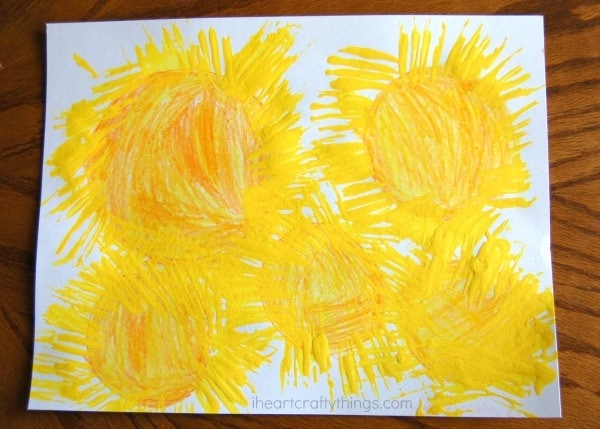 This post contains affiliate links to the products mentioned. Read our disclosure policy for more information. 
How to Make a Starburst Craft

Supplies:
-white sheet of card stock paper
-3 different sized circle lids (I used small, medium, large)
-orange and yellow crayon
–yellow paint
–plastic fork
Directions:
1. Trace circles onto your white paper making sure to use several different shapes to represent the different sizes of stars.
2. Color each circle yellow and orange.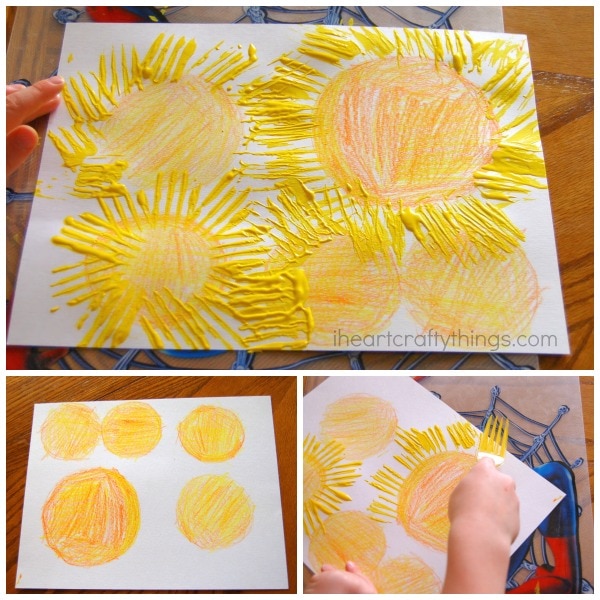 3. Use the yellow paint and a plastic fork to paint the rays of light around each star and let it dry.
Looks pretty awesome, right??!!
My kids loved the fork painting and I'm already thinking of different ideas to use this technique. I also loved the mixture of crayons with paint. If you try this fork painting idea I'd love to see what you create.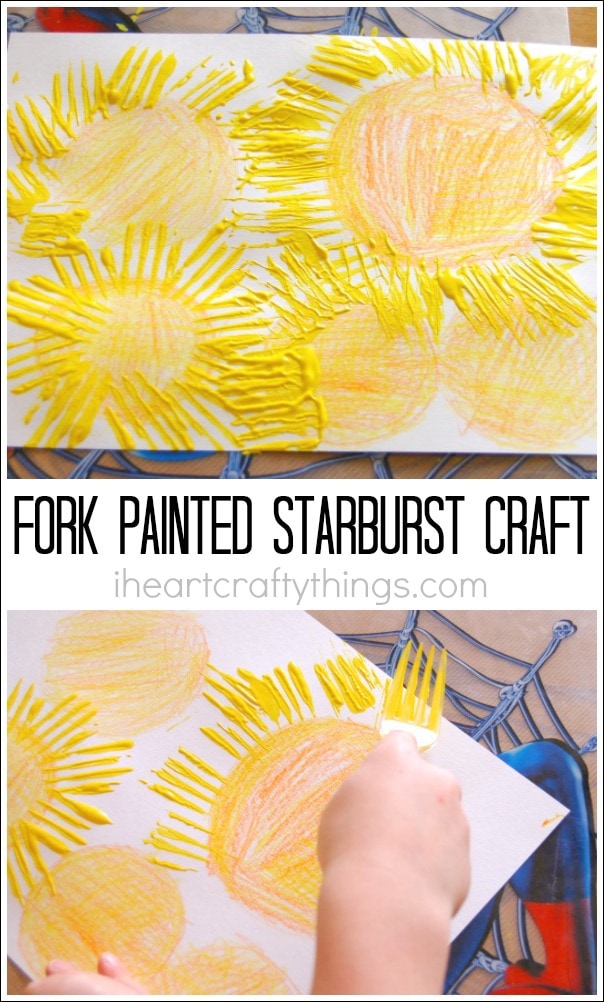 Looking for some fun children's books to go along with this fun starburst craft? Try these:
–The Big Dipper by Franklyn Branley
–How Many Stars in the Sky by Lenny Hort and James Ransome
–Stars by Steve Tomecek
–Our Stars by Anne Rockwell