Full Disclosure: P&G provided me with a Walmart Gift Card for myself, and is providing one as giveaway, in exchange for me purchasing household items online through Walmart.com. All opinions expressed are my own!
If you're like me, grocery shop trips with my kids are not exactly what I call fun. Between the "Can we get this and this and this?"… and "Are we done yet?" … and the bickering and poking each other and whining… Bless their little hearts, but I just really prefer my shopping to be done alone. Since my husband works a pretty crazy rotating shift schedule for his employment, the luxury of kid-free shopping is not always an option for me.
P & G recently contacted me to try out ordering some of my favorite household items online through Walmart.com. I guess I already knew in the back of my mind this was an option, but I never realized just how convenient and luxurious it feels to be able to sit in the comfort of my own home and accomplish some of my shopping while my kids merrily play in front of me. I am kind of a changed woman now. Ha! After placing my order I couldn't believe my eyes when it showed up at my doorstep the very next day. (I'm sure this isn't typical, but I was really impressed!)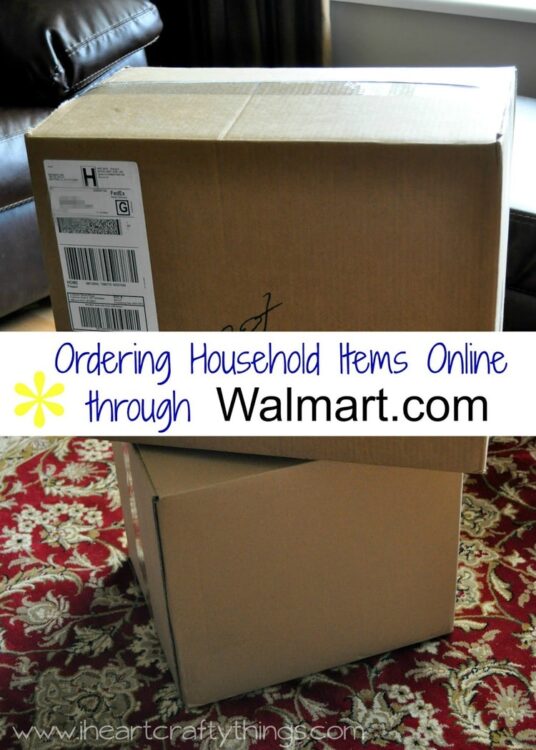 Among the items I purchased was Tide Laundry Detergent, Charmin Toilet Paper and Pampers Baby Wipes.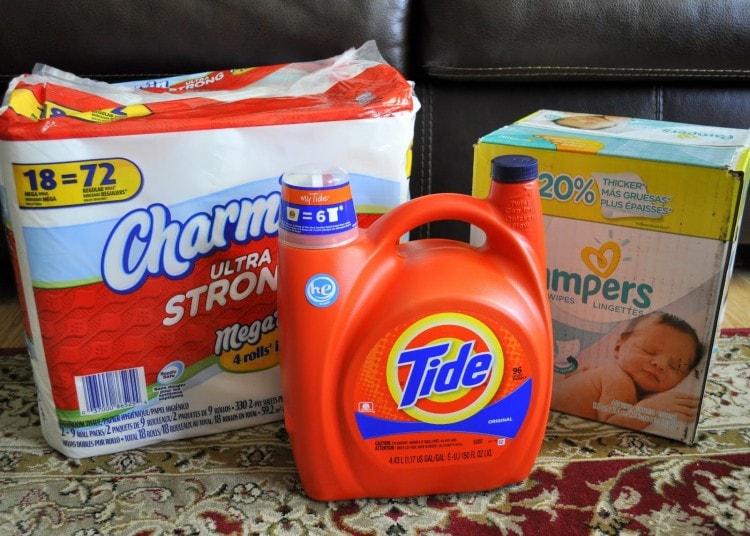 I typically already buy a lot of my household items from Walmart because of their great variety and prices, and you can find that same variety and everyday low prices at Walmart.com, especially on your favorite P&G products. If you spend $50 or more your items are shipped for free to your home. The other option I love is their free ship to store. You can order items ahead of time and have them shipped to your local store for free, then pick them up while you do your grocery shopping. This is a great option if you are carting your kids to the grocery store with you.
Walmart also has a smartphone app that allows you to build up a shopping list by scanning all the products you're ready to purchase again. How fun is that!
Overall, I loved my experience shopping online through Walmart.com for household items. I loved how quick I received my items, I loved how it saved me time and in retrospect, gave me more time to play with my kids at home.
Giveaway
Enter to win a $25 Walmart gift card! Just comment below and tell me what household item you would try ordering first and fill out the Rafflecopter Form below to enter. Disclosure: The Walmart Gift Card provided in this giveaway was provided by P & G.
You must be 18 years old to enter. Prize can be shipped to US addressee only. The giveaway ends on August 11, 2014 at 12:00 am (MST). Winner will be notified via email and has 48 hours to respond to the email with their mailing address. If winner does not respond, a new winner will be randomly chosen.