Yesterday I shared our
Star Fish Craft
and mentioned how much my family loved
exploring tide pools last week on the Oregon coast
. It is such a fantastic family activity! My daughter's favorite creature was the Sea Anemone. We were able to see them both closed and open and it was an awesome experience getting to touch both the outside and inside of the Sea Anemone. My daughter loved touching the outside of them and because of their squishy texture she starting calling them tummies. It was so cute! Her love of them inspired this fun
Sea Anemone Ocean Kids Craft
.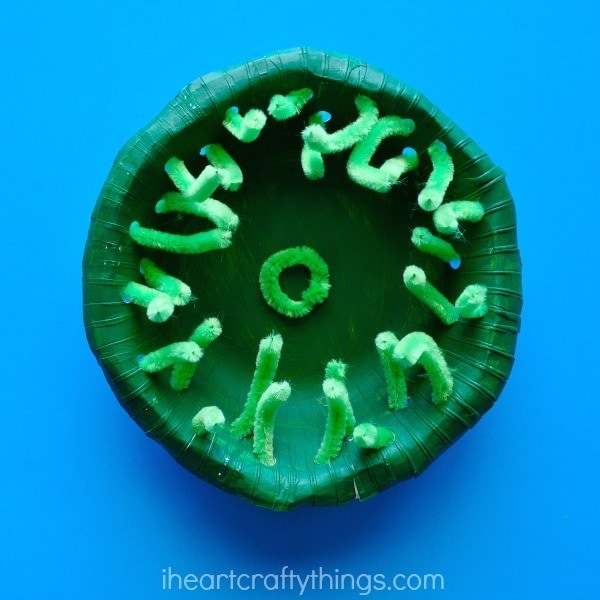 Just to give you an idea of how awesome the tide pools were, here is a picture I snapped of a sea anemone. There's a little hermit crab sitting right next to it too. After touching the little tentacles I can see how easily it gets it's food because they were so sticky, it literally felt like it was grabbing my finger inside.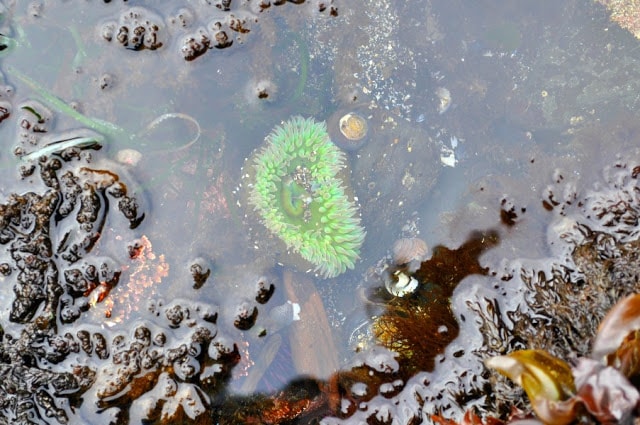 HOW TO MAKE A SEA ANEMONE KIDS CRAFT
Supplies you will need:
small paper bowl
green paint (or color of your choice)
paint brush
green pipe cleaners (or color of your choice)
hole punch
scissors
tacky glue
Directions:
1. Start by painting the inside and outside rim of your paper bowl. Our bowls had some print on them so we gave them two coats.
2. Once the bowl is dry, use a hole punch to punch holes all around the rim of the bowl. To put some holes towards the bottom, I bent the top of the bowl down to fit the hole punch over it and get father down on the side of the bowl. This step obviously takes some adult assistance.
3. Cut your pipe cleaners into thirds. Bend them and poke each end into a hole so the pipe cleaner sits inside the bowl. We bent our pipe cleaners up a little to help them stay in place. You can also place some tape on the outside of the bowl if some of them have trouble staying in place.
4. To finish the sea anemone, bend a piece of pipe cleaner into a circle shape and twist the ends together to seal it shut. Use some tacky glue to glue onto the bottom of the inside of the bowl.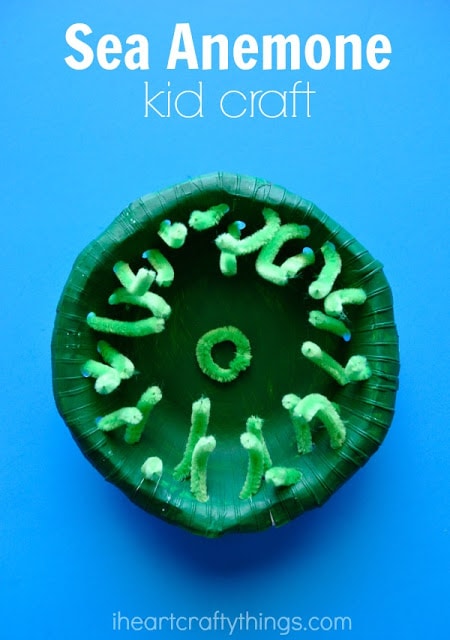 You might also enjoy these crafts: