I mentioned yesterday that we used our
Robin Craft
in a Math Game and I'm excited to share it with you. My 3 year old had a blast with it!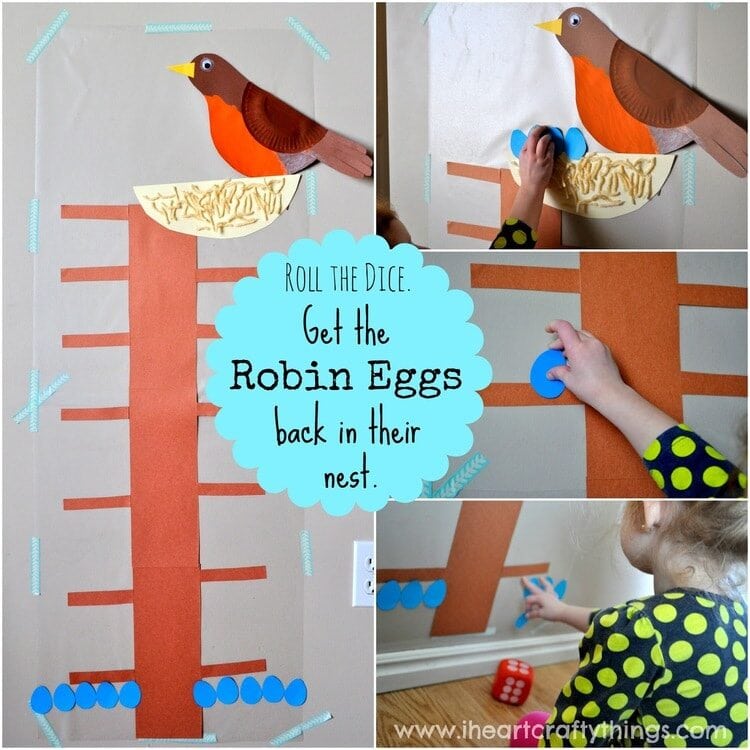 Playing the game is simple:
Roll the Dice
Move one of the eggs that many spaces up on the tree
Roll the dice again and continue moving the eggs up the tree until they are back in the nest
How to make the Game Board:
1. I started by taping up a long sheet of contact paper on the wall, sticky side facing out. I actually used two smaller sheets because I thought it would be easier to manage instead of one long sheet.
2. I used brown construction paper to make a tree trunk going up the contact paper and little branches going off the sides of the trunk. They stuck directly to the contact paper so it was easy to put up.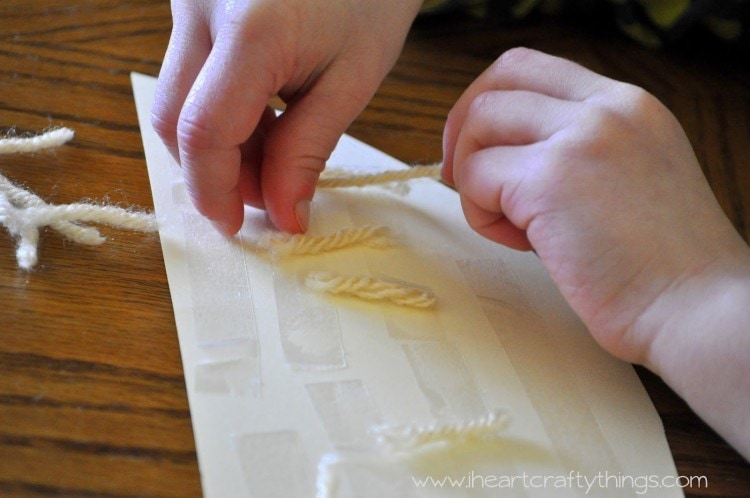 3. My daughter was able to help me with the birds nest. I cut a nest shape out of cream colored cardstock and I put strips of double stick tape all over it. I cut up a handful of cream colored yarn and then she helped me put the yarn all over the nest. This helped keep her occupied while I was putting the game board together.
4. I cut 10 blue eggs out of cardstock reminiscent of robin's eggs and put them along the bottom of the tree. I put the Robin and the nest at the top of the tree and the game was ready to be played.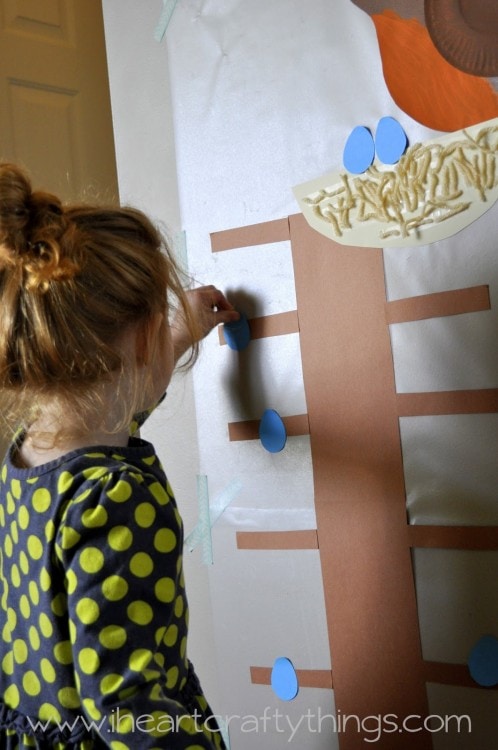 Once my daughter started playing she preferred to have several eggs going on the board at the same time. Using the contact paper worked fabulous because the eggs easily came on and off again.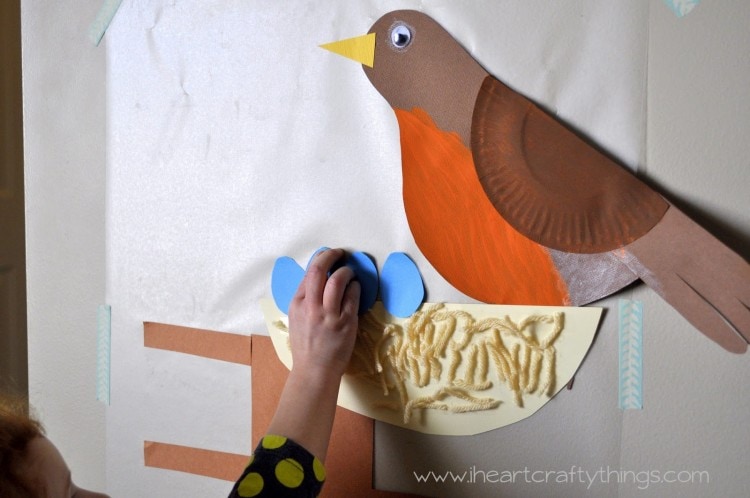 Every time an egg reached the nest, my daughter did a little happy dance. I had to start watching her because she was so excited about getting the eggs in the nest that she would skip all the branches. Haha!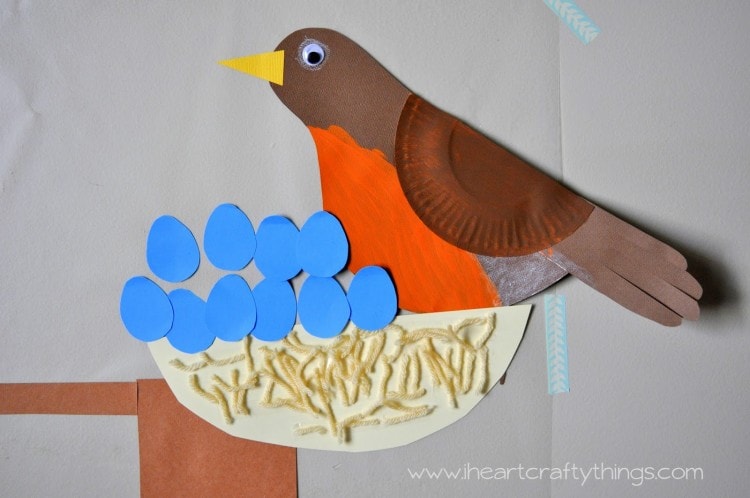 It's been a fun game to have up on the wall the last couple days and so colorful too! 🙂
Follow I Heart Crafty Things on Facebook, Pinterest,
Google+, Twitter, and Instagram!