I have a thing for cute and adorable monsters, especially when they are coupled with fun monster themed children's books.
This recycled CD monster craft is perfect as a Halloween craft but it can also be made year round when coupled with a book. You are going to love watching your children's imaginations can go wild as they create their own unique, colorful monster craft.
Find some fun book recommendations at the bottom of this post.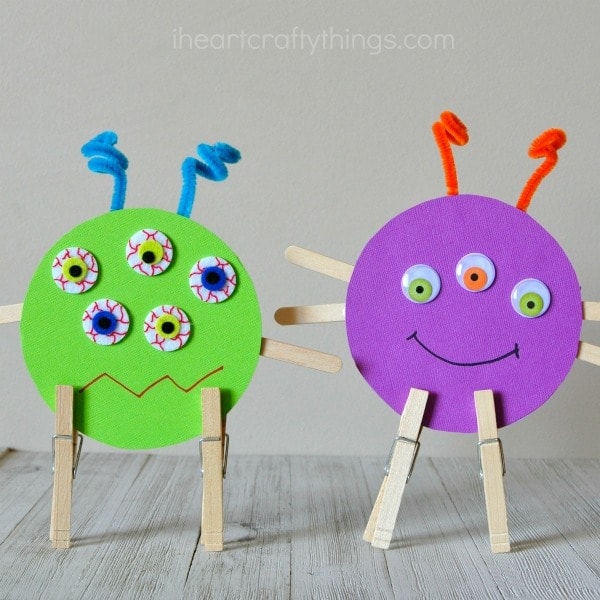 This post contains affiliate links to the products mentioned. Read our disclosure policy for more information.
How to Make a Recycled CD Monster Craft

Supplies Needed to Make this Recycled CD Monster Craft
– old CDs
– cardstock or construction paper
– wood clothespins
– craft sticks
– googly eyes and/or eye stickers (We got ours at Michael's. These sticker ones on Amazon look cool!)
– pipe cleaners
– markers
– tacky glue
– glue stick
– duct tape
– scissors
– pencil
Directions for these Recycled CD Monsters
1. Gather all of your supplies. Trace your CD onto a piece of cardstock or construction paper, then cut out the circle. Glue the paper circle onto your CD with a glue stick.
2. Cut your pipe cleaner in half. Twist one end of each half around your finger to make it curly to make monster antennae. Glue and/or duct tape them onto the back of your CD.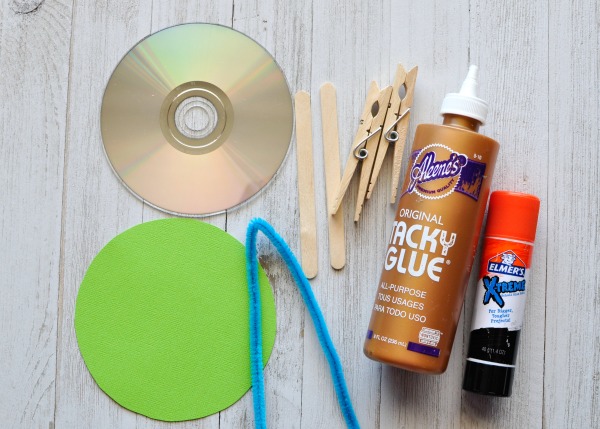 3. Use tacky glue and/or duct tape to glue your craft stick onto the back of your CD for monster arms. Mini craft sticks would work great for arms too.
4. Glue your wacky googly eyes or foam sticker eyes onto your monster. Then use a marker to give your monster a mouth.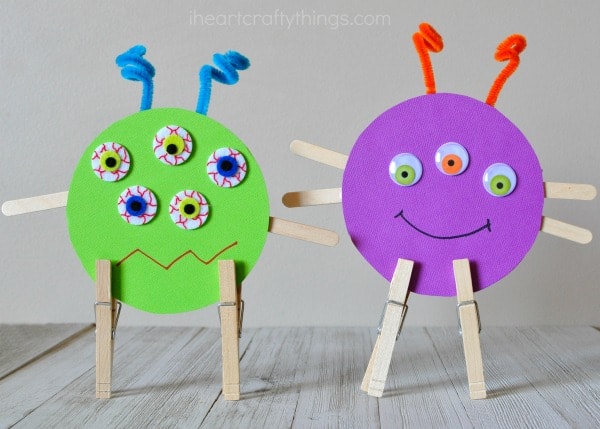 5. Finish your recycled CD monster craft by attaching the clothespins to the bottom of your monster for legs.
The clothespins make this activity extra fun because they become a bit of a balancing act. Kids will have to play around with their clothespins and monsters to learn how to balance the clothespins just right so the monsters stand upright.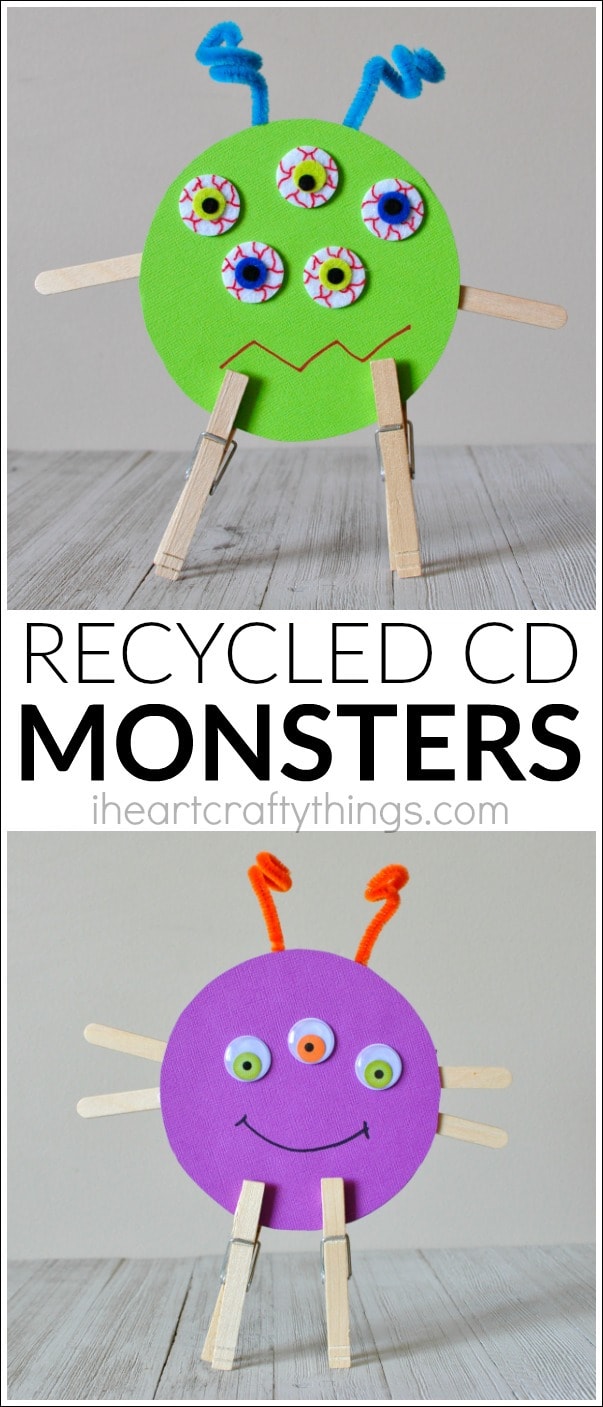 Fun Monster Books for Kids:
– The Monstore by Tara Lazar
– Big Bad Bubble by Adam Rubin
– Love Monster by Rachel Bright
– Romping Monsters, Stomping Monsters by Jane Yolen