This post has been compensated by Collective Bias, Inc. and its advertiser. All opinions are mine alone. #GoldfishMix #CollectiveBias
One of my favorite ways to incorporate learning activities at home with my preschooler is with her favorite snacks. With little prep, it's amazing what fun activities you can come up with to keep your child engaged. Whenever I reach for Goldfish crackers in the pantry I am always met with a smile on my daughters face. She loves them! Not only are they awesome for snacking, but they work great for practicing counting and making patterns.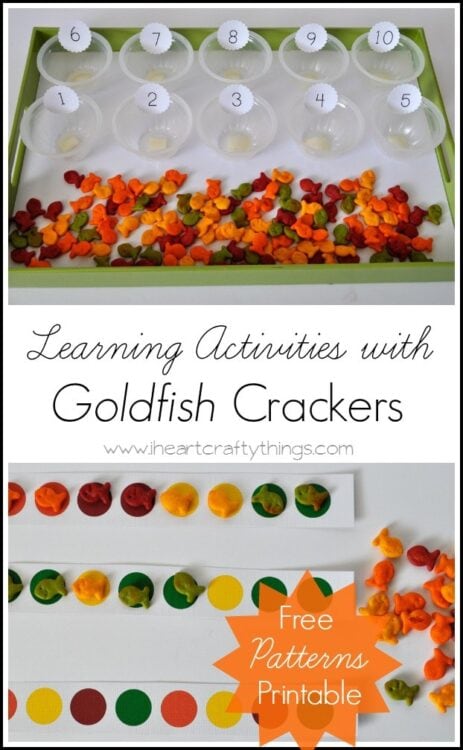 For counting practice, set ten small containers out on a tray and number them from 1-10. I used empty plastic fruit containers. I also taped our containers down onto the tray so they wouldn't move around. Pour some Goldfish crackers at the front of the tray and the counting tray is all set.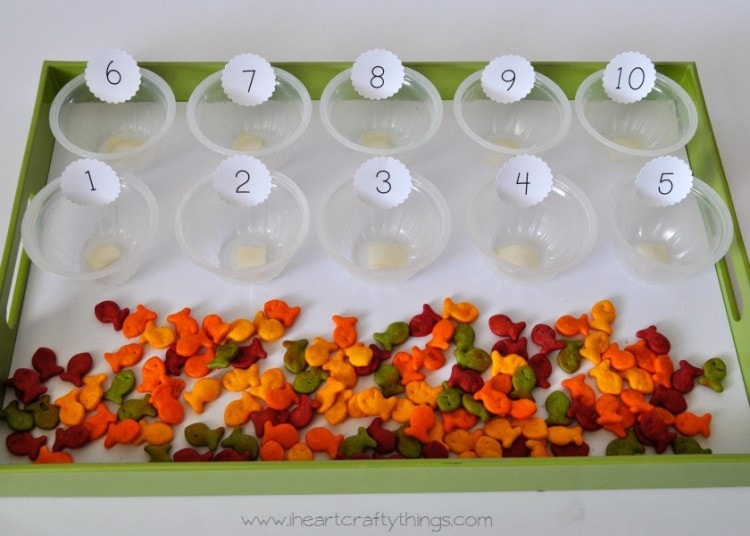 When your counting tray is all ready, your preschooler is all set to practice her counting. This activity helps with number recognition, counting out loud and it is great for fine motor development with moving all those Goldfish crackers into containers.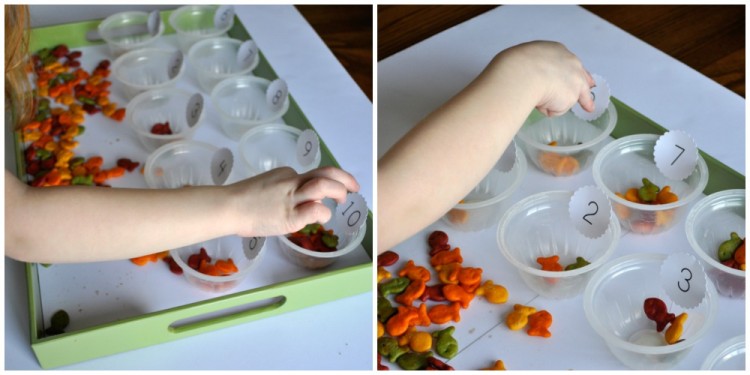 Goldfish crackers are on rollback at Walmart right now which made this activity super convenient. I found mine in the crackers section with the rollback tags calling my name on the bottom row of the shelf.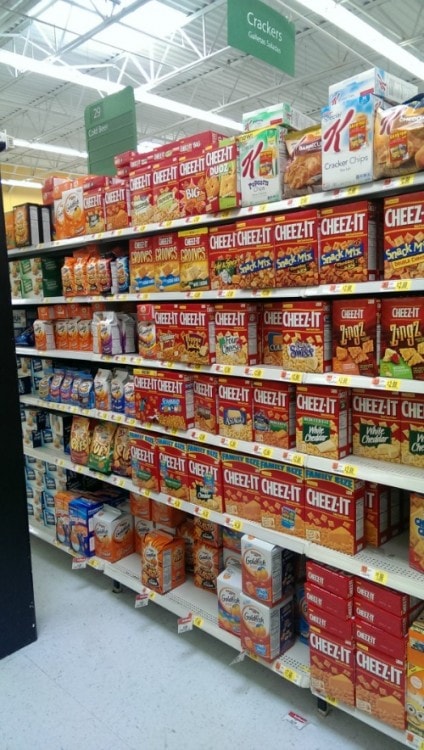 Colors Goldfish crackers also make for perfect pattern practice. I whipped up these pattern printables and after printing them out, all you have to do is cut them into individual strips and lay them out with some Goldfish crackers.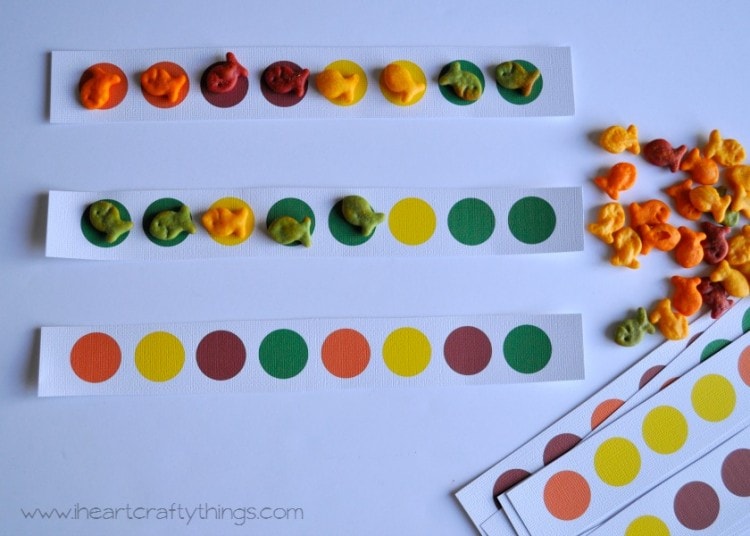 My daughter always enjoys working on patterns and I love watching her cute little fingers pick up the Goldfish crackers and put them in all the right spots. After she was finished making her patterns she grabbed a handful of the crackers, looked up at me with a smile and said, "Is it ok if I eat some of these yummy Goldfish crackers Mommy?" It certainly is ok! They are delicious! For more creative ways to use Goldfish crackers, visit GoldfishMix, or find them on Facebook and Twitter.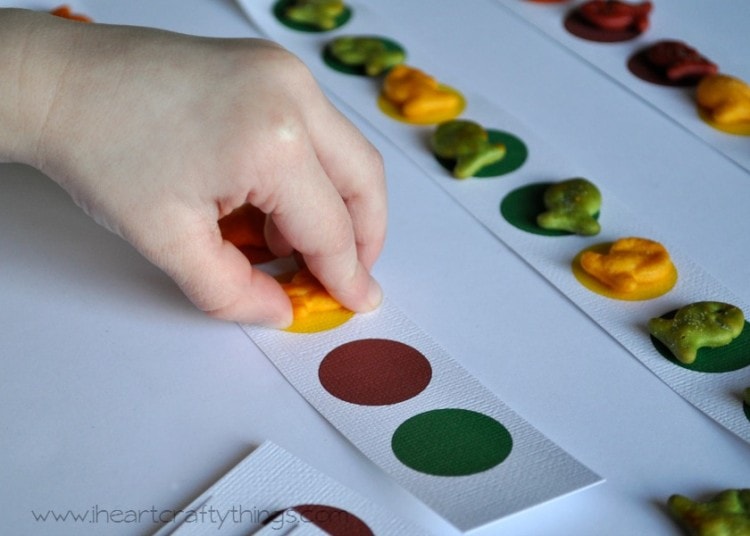 You can follow I Heart Crafty Things on Facebook, Pinterest, 
Google+, Twitter, and Instagram!