I received my Mothers Necklace courtesy of Miks Jewelry Shop to facilitate this review. All opinions expressed are 100% my own.
I often feel like my children are a literal piece of my heart beating outside of my body. They are my everything! If you are a Mom, I'm certain you can relate. Wearing a Mothers Necklace right over your heart every day is a perfect portrayal and a great reminder of exactly how you feel about your precious little ones.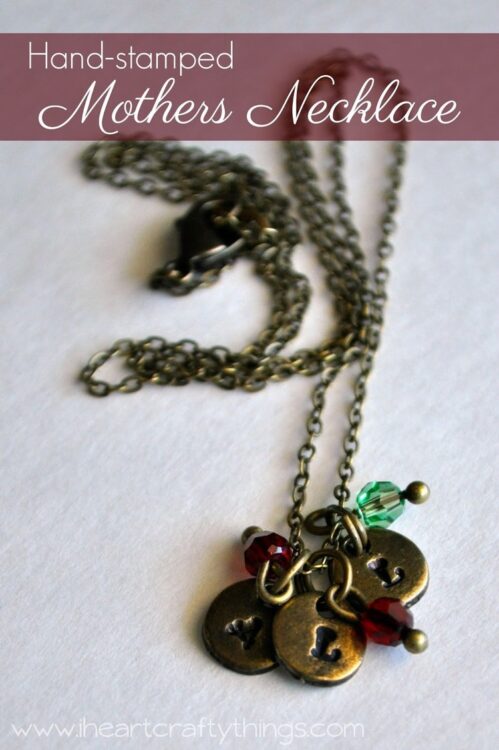 I love my Hand-stamped Mothers Necklace from Miks Jewelry Shop. I love how it not only holds my children's initials but also their birthstones. The hand-stamped discs are a perfect size. They aren't overpowering and I feel comfortable wearing it with any outfit. All of the pieces and colors clump together so beautifully!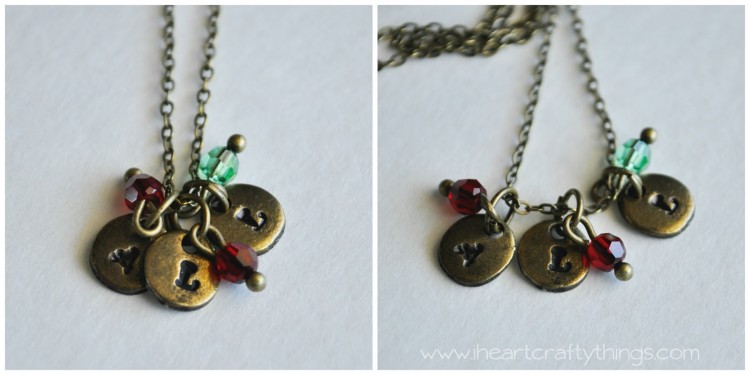 Miks Jewelry Shop offers the necklace in gold, silver or bronze (I have bronze) and it comes with an 18″ chain. I have not seen a necklace like this for a more affordable price anywhere! It would make such a perfect gift for your Mom, Grandma, Sisters and all of your girlfriends.
Keep reading for a special discount code on the purchase of a Mothers Necklace!
Miks Jewelry Etsy Shop also offers so much more than these Mothers Necklaces. This is the point that I let you in on a little secret. Some women have closets full of shoes. I am not that kind of girl. I am the kind of girl that has a closet full of earrings. I'm being totally serious! Hahaha!

Since the owner of Miks Jewelry Shop happens to be one of my personal friends I have been privy to all of her latest creations. I'm pretty sure I'm one of her top customers!

Not all of these earrings are currently available in her shop, but they are all earrings and necklaces that I have purchased from her in the past. She has always been wonderful about special requests so if you have something in mind, I bet she can help create or find what it is you are looking for!

You can purchase a Mothers Necklace in her Etsy Shop and also see what other amazing jewelry pieces she has available right now. You can also keep up with her latest creations on Instagram and Facebook.

Get 10% off your purchase at Miks Jewelry Shop through next Saturday, June 28, 2014 by using Coupon Code: iheartcraftythings at check out.

Follow I Heart Crafty Things on Facebook, Pinterest, 
Google+, Twitter, and Instagram!