This is a sponsored post written by me on behalf of DohVinci for IZEA. All opinions are 100% mine.
Two things my kids can't seem to get enough of lately is Play-Doh and Nickelodeon. Lucky for them, they have been getting a mixture of both with our new DohVinci Color Mixer. Right now you can submit your own DohVinci art design on their contest page for a chance to see it featured on TV at the 2015 Kids' Choice Awards.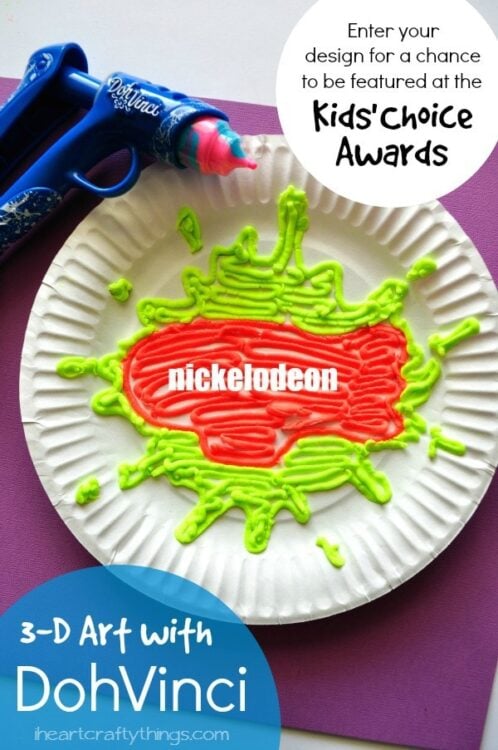 From the moment we opened up our DohVinci Color Mixer we were hooked. I say "we" because yes, even though I'm an adult I've been having just as much fun as my kids with this fun new product. DohVinci by Hasboro is a unique set of tools that allows users to create innovative 3D artwork of their own design.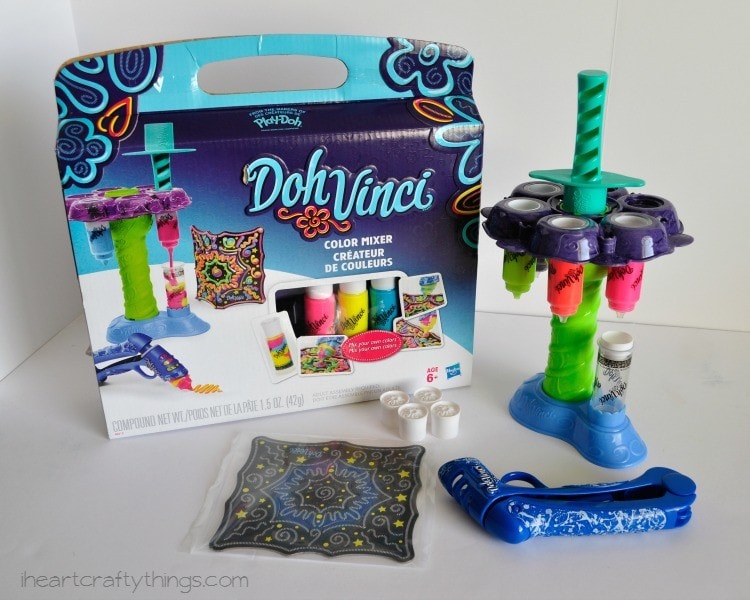 In our anticipation for the Kids' Choice Awards, I made my own Nickelodeon inspired artwork to share with you. My fun secret for using the DohVinci product is that we love to create our designs on paper plates. Not only is it the perfect material for a base, but the outside ridged edge acts as a nice frame to your artwork.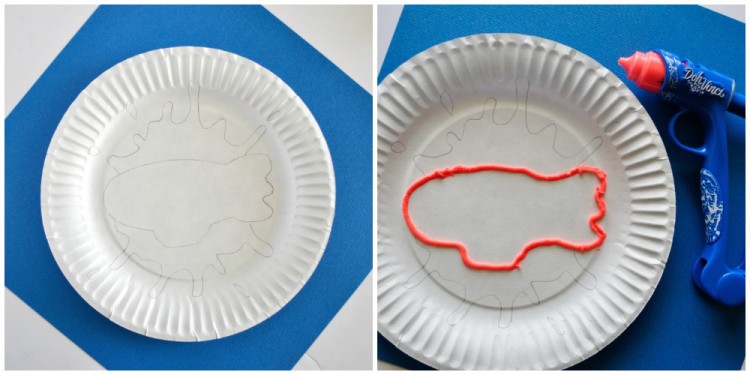 To start out, draw your design with pencil lightly onto your paper plate. You can keep it as simple or as challenging as you want. I went with the Nickelodeon blimp passing by a big blob of their signature green slime. Add a color into your DohVinci Styler and start tracing your design.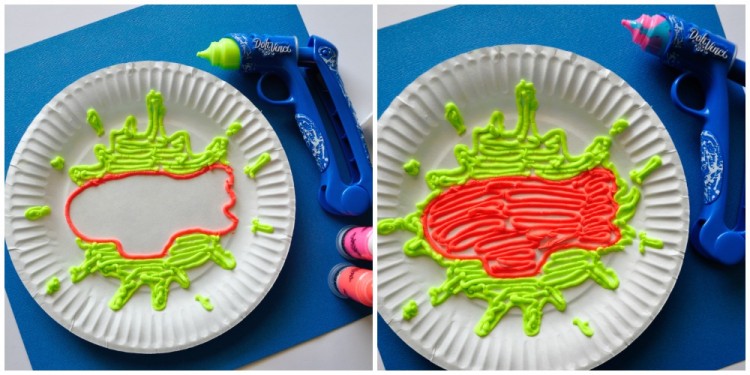 Continue tracing and filling in your design until it is complete, changing colors as much as you want. The real fun starts when you get out the color mixer and create your own mixed colors!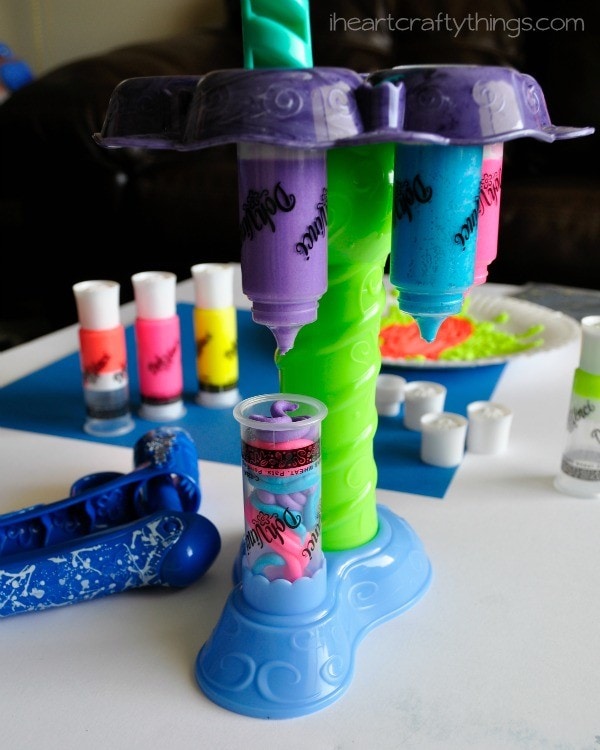 We purchased some extra colors with our kit and I'm so glad we did because it has made it even more fun for my kids. My daughter helped me mix together this swirl of pink, blue and purple and I used it to outline the frame of my paper plate, making my artwork even more colorful.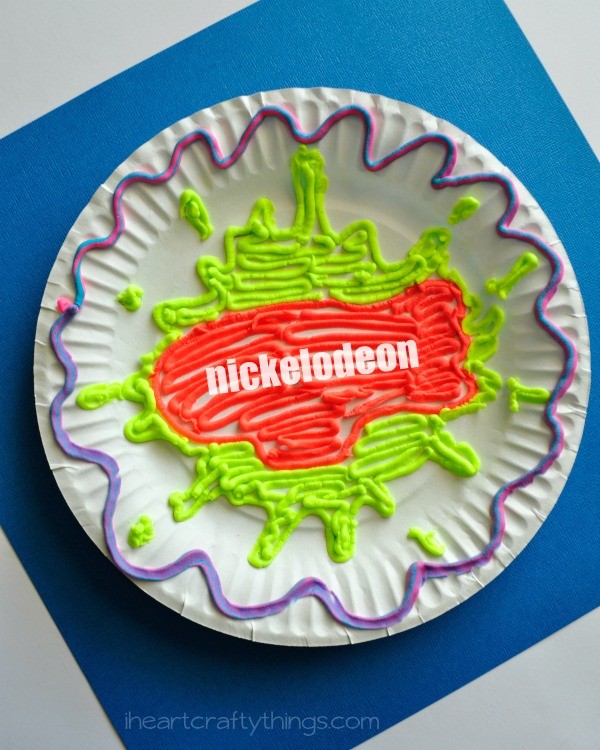 I've already been thinking about what a fun gift this would be for family members or friends for birthdays and holidays. Not only am I a huge fan of how it encourages children to be creative, but I love how it turns Play-Doh into a whole new experience with it's 3D unique effect.
Don't forget to enter your design and tune in to the Nickelodeon Kids' Choice Awards Ceremony on March 28th at 8/7c! You can learn more about the Kids' Choice Awards on the KCA Facebook page or follow them at Nickelodeon Twitter.

Follow I Heart Crafty Things on Facebook, Pinterest,
Google+, Twitter, and Instagram for more crafty fun!